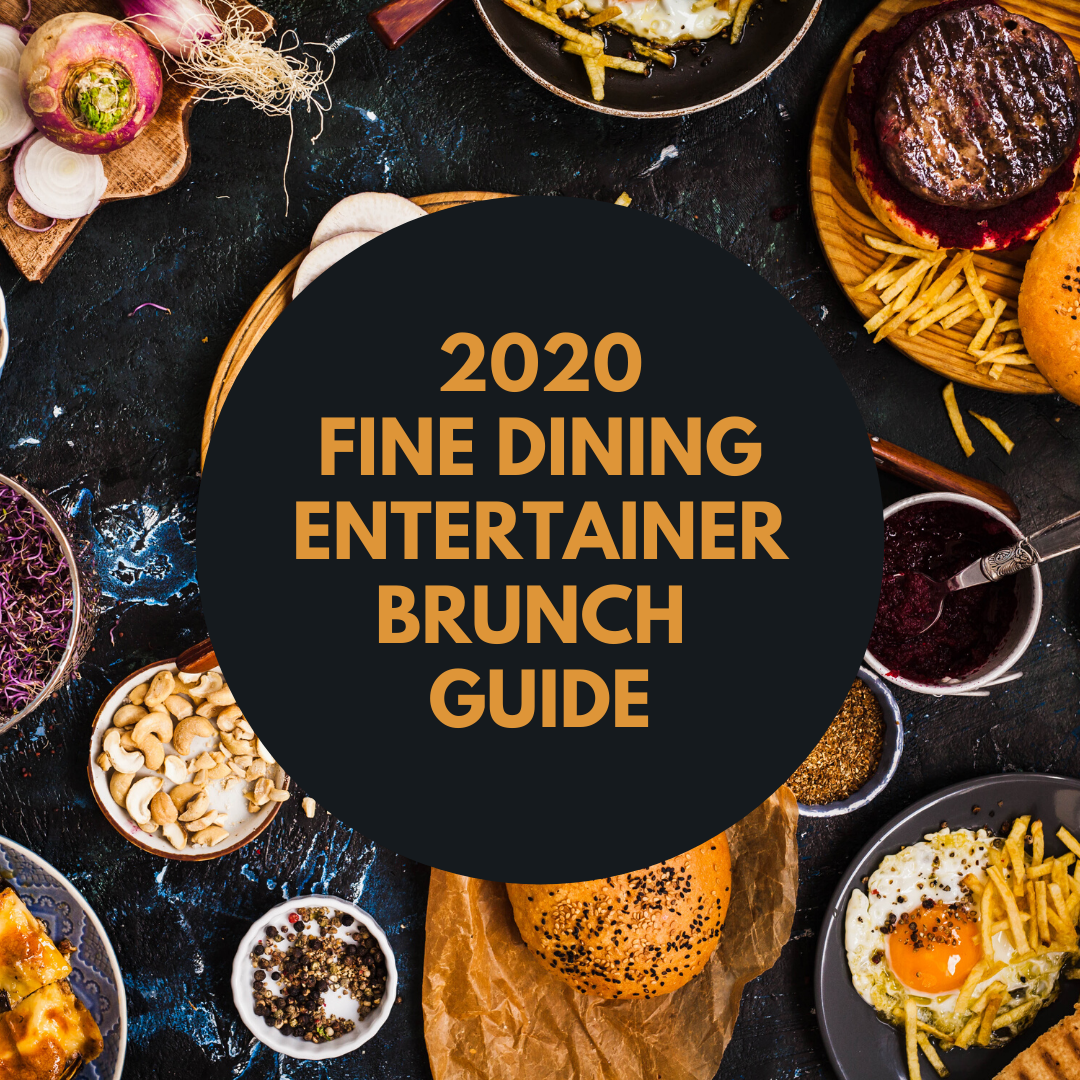 Here's the updated Entertainer Fine Dining Brunch Guide for 2020!
First published: 1st Feb 2019 (2019 edition) Last Update: May 2020 – Please check with individual establishments regarding opening/operations.
Although we might not be based in Dubai anymore, we still plan to be regular visitors for holidays and to catch up with friends…and of course brunch! With this in mind, I thought it was only fair to do an updated brunch guide based on the Fine Dining Entertainer App (my go-to for brunch discounts, no affiliation – I just love a bargain!)
Don't have the Entertainer? This post is still perfect to narrow down what's on offer and help with your brunch selection. Haven't been for a brunch in Dubai before? (read this before you do!)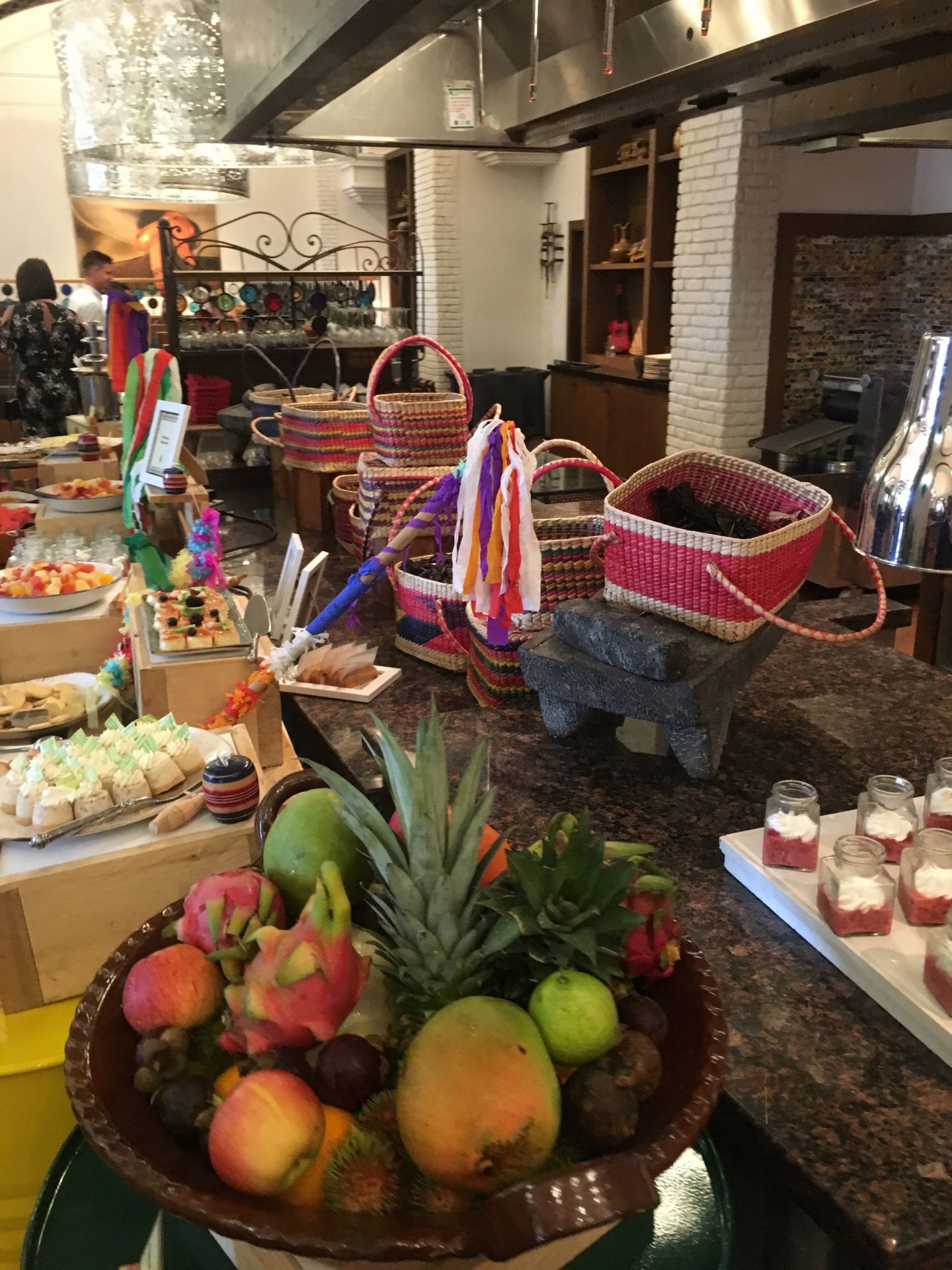 Not sure what the Entertainer is?
In a nutshell the Entertainer is an app providing wide range of "buy one get one free" offers on lots of different restaurants throughout Dubai and the UAE. It's around AED 500 up front for the year (although you can often get it discounted). You'll easily make that back with one brunch so it's definitely worth considering if you like to eat out.
For brunches, I'd recommend the Fine Dining App because it has the best brunch options in my opinion, but there's a few apps to pick from so you can work out which is best for you. There's also "The Entertainer Body" which specialises in spas and treatments if you like to pamper yourself! For all the packages available visit The Entertainer here.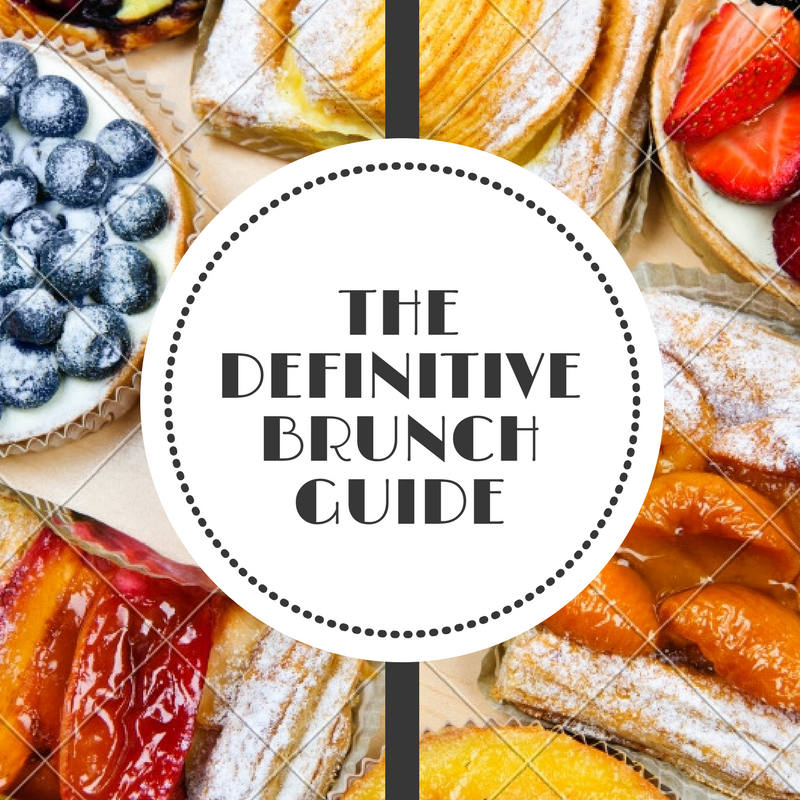 I know this article is quite long (and I've only focused on a selection of brunches – I've listed the additional ones outside of this below as there's so many options!!). Hopefully it will be helpful in finding you the best brunch!
So if you're not sure which brunch to dedicate your weekends to, or are simply overwhelmed and don't have time to research all the options, here's a guide to what's on offer to help you make that all important brunch decision…
Best brunches on the Fine Dining Entertainer
Al Grissino Restaurant & Lounge, DIFC – Friday brunch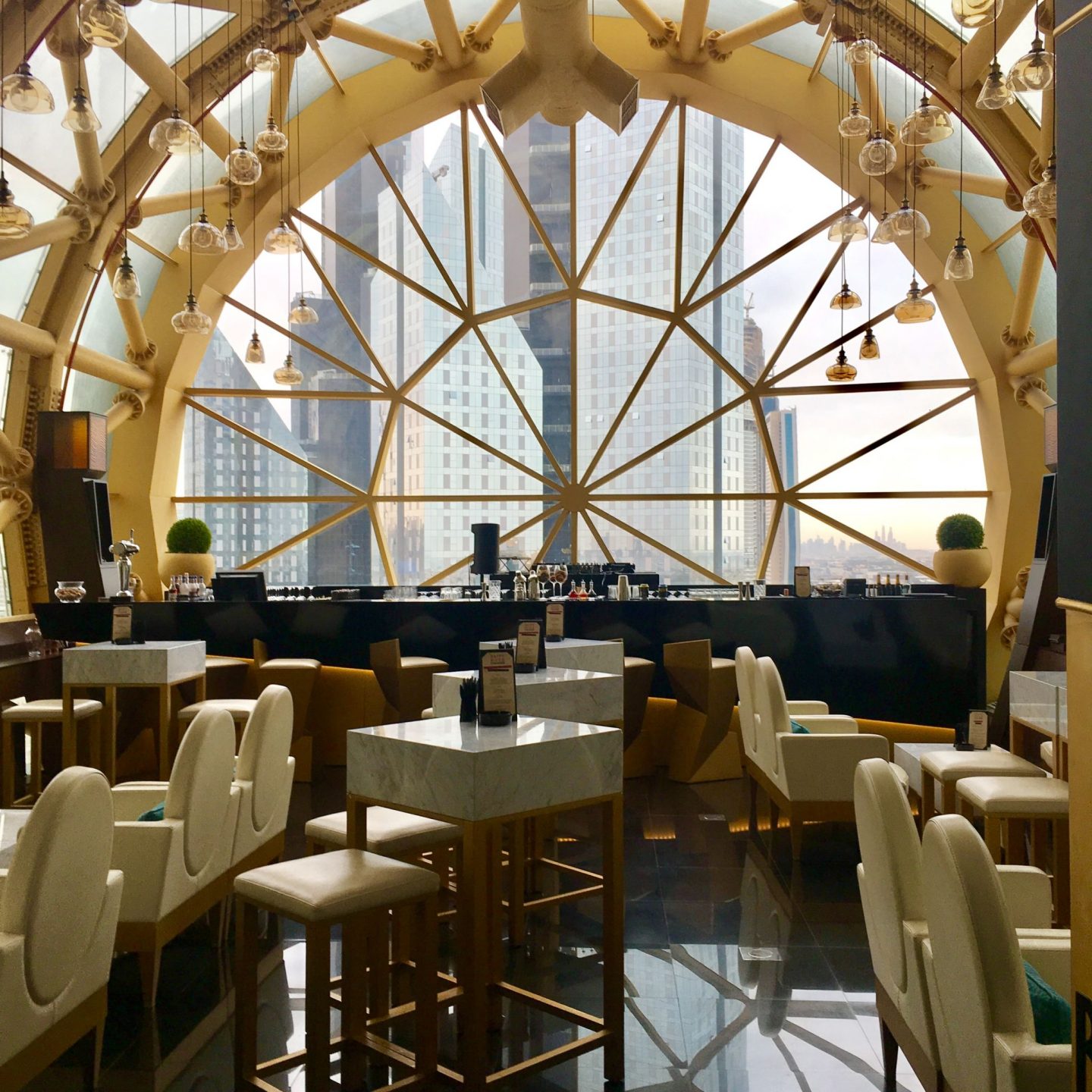 Location: DIFC
Packages: All – House beverages (AED 440)
Day: Friday Validity: 01/01/21
Buffet: No (mainly a la carte although a small buffet selection for starters as well as other starters served to table)
Overview: Italian a la carte selection with live music and a view of the Burj Khalifa.
Reviews: Very good but not one of the well known brunches so not many reviews. It's increased in price for 2020 but it's still a good option and we thoroughly enjoyed our visit – full review here.
Guestbook's message: "For a quiet and relaxed set menu Italian brunch with views over Downtown, have Al Grissino on your list."
Find out more on their website.
Asia Asia – The Spice Route Friday Brunch
Location: Pier 7, Dubai Marina
Packages: All, excluding bubbly (House beverages: AED 499)
Validity: Until 01/01/21 Day: Friday
Buffet: No, unlimited orders from a shorter version menu served at your table.
Overview: A later brunch (2-5pm) providing great views across the Marina with a wide selection of options on offer.
Reviews: A lot better value than dinner so would recommend if you'd like to try Asia Asia – the views alone are worth it. Note though it's not a buffet brunch and some reviews are more mixed on the offer, although generally it is well praised as a brunch option.
Find out more on their website here.
Guestbook's message: "If you're going to visit here then definitely pick brunch over dinner for better value dining and a chance to sample lots of dishes".
Cafe Belge, Ritz Carlton DIFC – Friday Brunch & Saturday Retro Brunch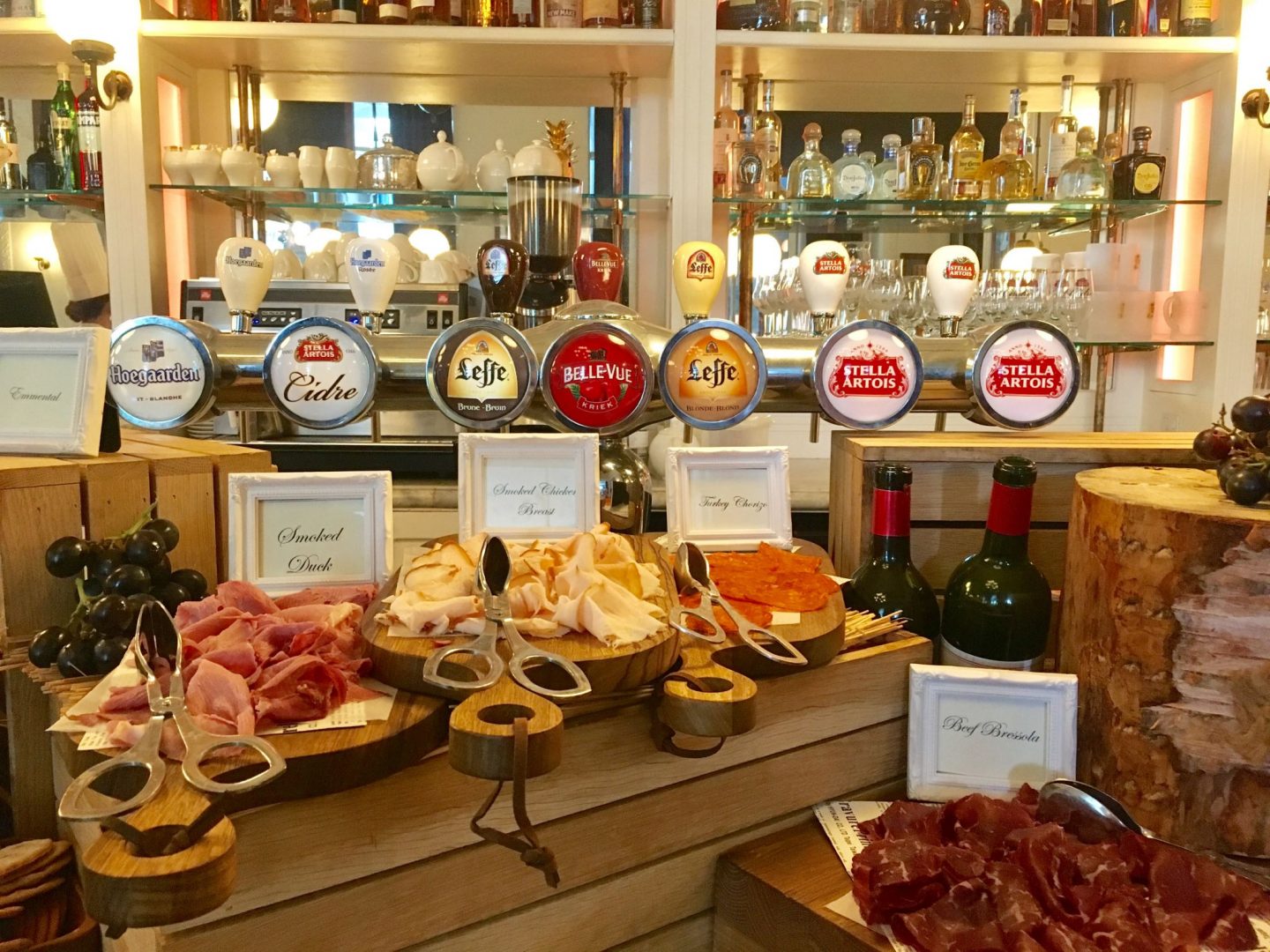 Location: Ritz Carlton, DIFC
Packages: Valid on House Beverages packages – confirm when booking (AED 395 House Beverages/ AED 495 with sparkling – Friday & Saturday)
Validity: 31/12/20
Day: Friday (12-4pm) and Saturday (12-5pm)
Buffet: Yes (Friday only), Saturday is a sharing seafood platter and then an unlimited selection of starters, mains and desserts.
Overview: Friday is your traditional buffet with 17 stations and everything from Seafood, Dim Sum to a BBQ station. Saturday is a different affair as mentioned with a selection from the menu available for unlimited orders.
Reviews: I wanted to love the Friday brunch here but I was a little disappointed with the layout and atmosphere (there was a really loud DJ playing dance tracks from the off which wasn't really what we were expecting!). That said, we still enjoyed it and I'd be keen to try the Saturday brunch. See our full review here and visit their website for full details.
Guestbook's message: "A varied buffet Friday brunch in DIFC with a party atmosphere – see the full review of the Friday brunch on the blog. There's also a Saturday brunch set menu option too".
Crescendo, Anantara – Cork n' Fork Friday brunch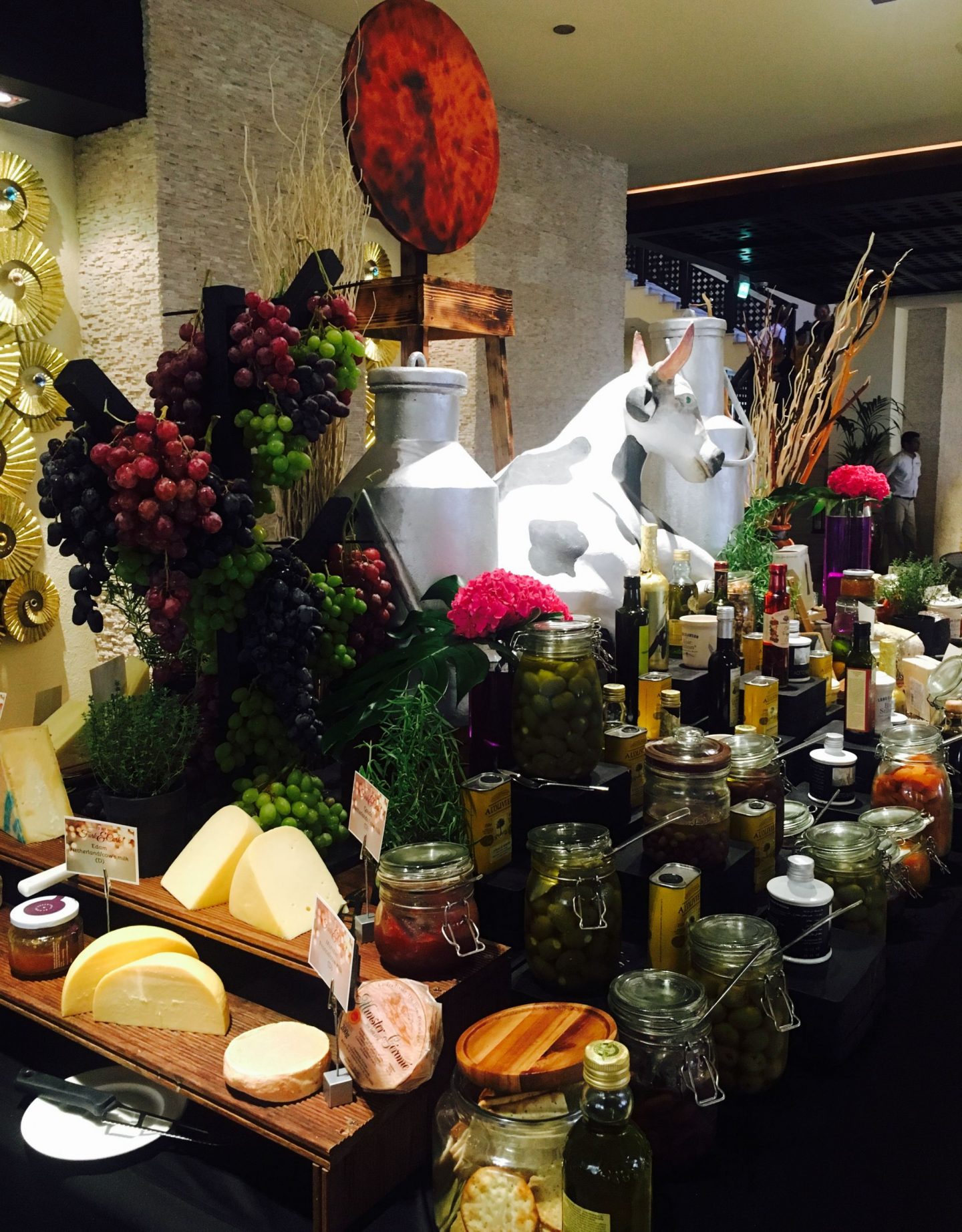 Location: Anantara, East Crescent – the Palm
Packages: Valid on Soft Drinks & House Beverages packages – confirm when booking (AED 525 House Beverages but no bubbly in this package)
Validity: 01/01/21
Day: Friday (1pm-4pm)
Buffet: Yes
Overview: A large scale buffet brunch with a number of stations offering food from around the world as well as a selection of drinks stations.
Reviews: Reviews for the most part are very good and this does provide a good all rounder with a varied offering. It's a shame that prosecco is not included in the options on the Entertainer though because it is at the high end in terms of brunch prices and not sure it fully justifies this. Visit their website for more details and read our full review here.
Guestbook's message: "The option to please a range of tastes and ages if you're looking for a traditional Dubai style brunch but a few more mixed reviews of late."
Ewaan, The Palace Downtown – 1,001 flavours Brunch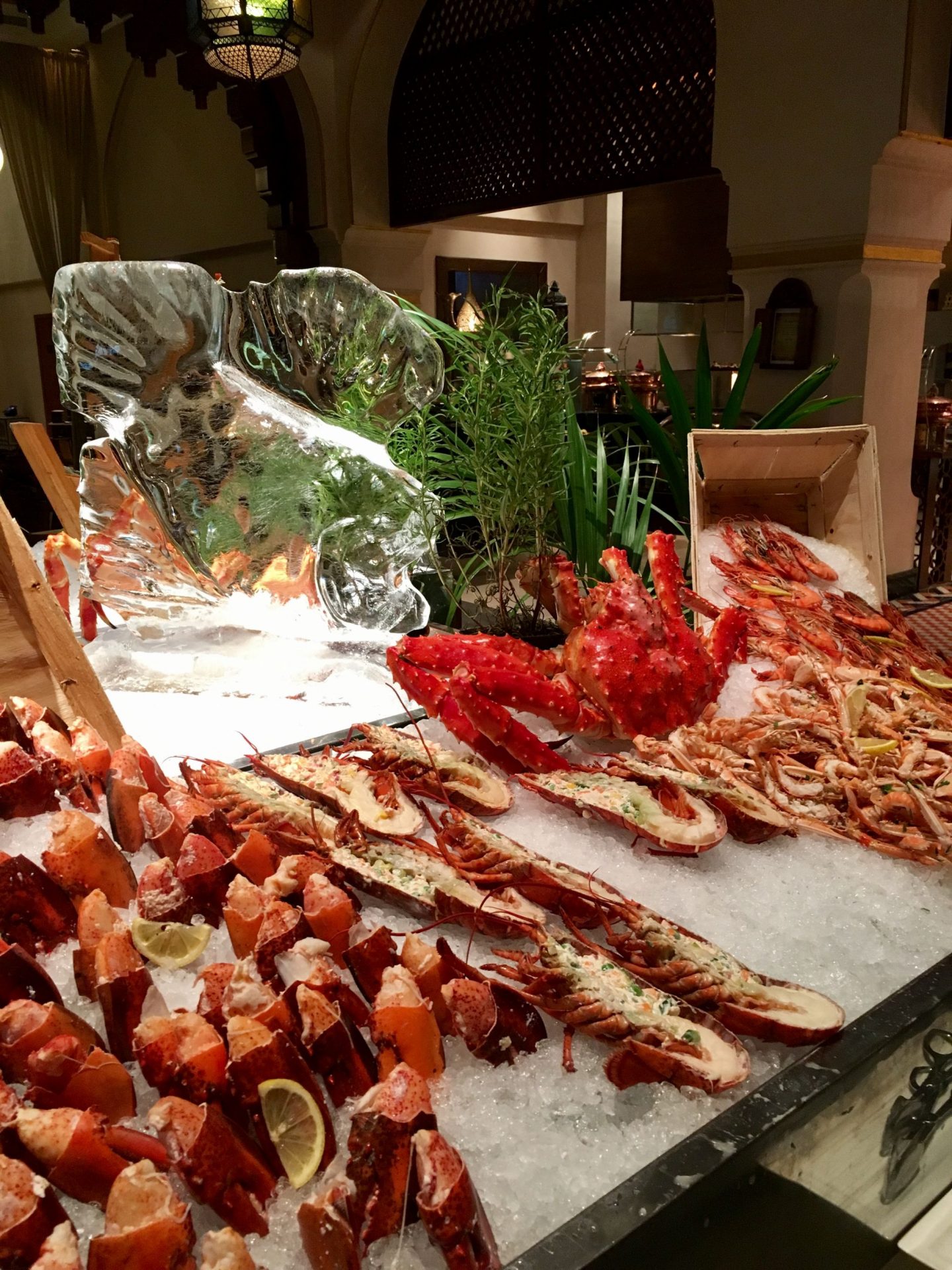 Location: The Palace Hotel, Downtown Dubai
Packages: Valid on Premium (AED 510 – house beverages) and Detox Brunch (AED345 – soft beverages)
Validity: 01/01/21
Day: Friday (1pm-4.30pm)
Buffet: Yes
Overview: An impressive high quality buffet brunch in lovely surroundings with outdoor and indoor seating.
Reviews: Very good reviews here and you can see why. Ewaan are experts in buffets generally (see our buffet night reviews here), and whilst not as extensive as the mega buffets at some brunches, there's plenty of variety to please everyone and the quality is excellent here. This is a great one to impress guests with and there's views over the pool and towards Burj Lake in winter months from the outside terrace.
See further details on Ewaan's website.
Guestbook's message: "A traditional Dubai buffet style brunch with the wow factor based on location as well as the quality of food on offer".
Giardino at Palazzo Versace – Friday brunch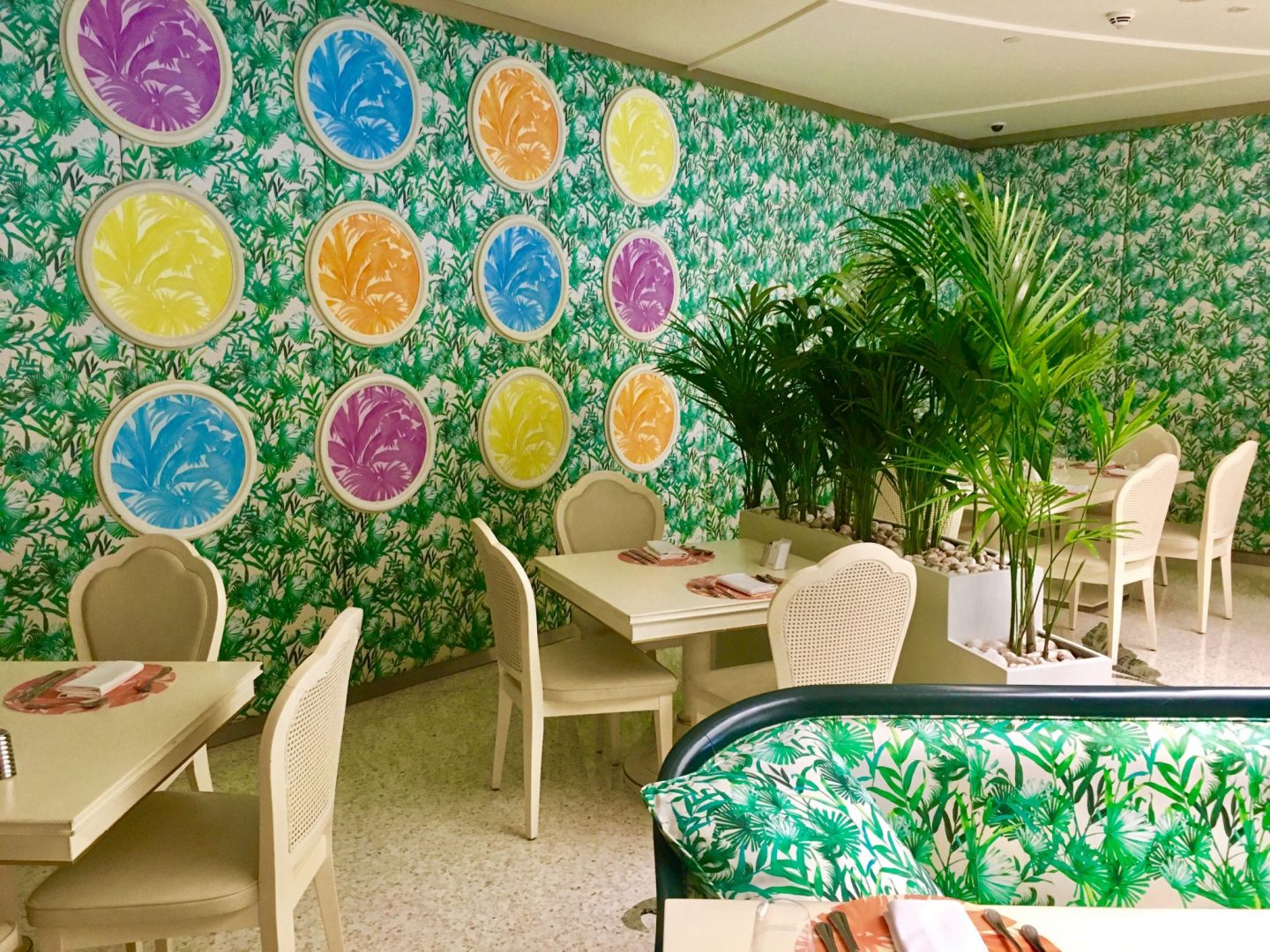 Location: Versace Hotel, Al Jaddaf
Packages: Soft and House (House beverages – AED 499, with sparkling – AED 570)
Validity: 30/12/20
Day: Friday
Buffet: Yes
Overview: In the beautiful Versace hotel, this brunch also includes pool access (which might help you justify the price and the location). It's your traditional Dubai Brunch in designer surroundings (think Versace plates!!).
Reviews: There's still limited reviews on this new addition to the hotel and brunch scene but they are positive despite this. Pool access is a good addition too. Read the full review here.
Visit the website for further information on this brunch.
Guestbook's message: "I really wanted to visit the Versace Hotel so this was a perfect excuse. This brunch is a great all rounder for the classic Dubai Brunch. The price can be justified with the pool access so you can make a day of it."
Hoi An, Shangri La Hotel, SZR – 50 flavours of Vietman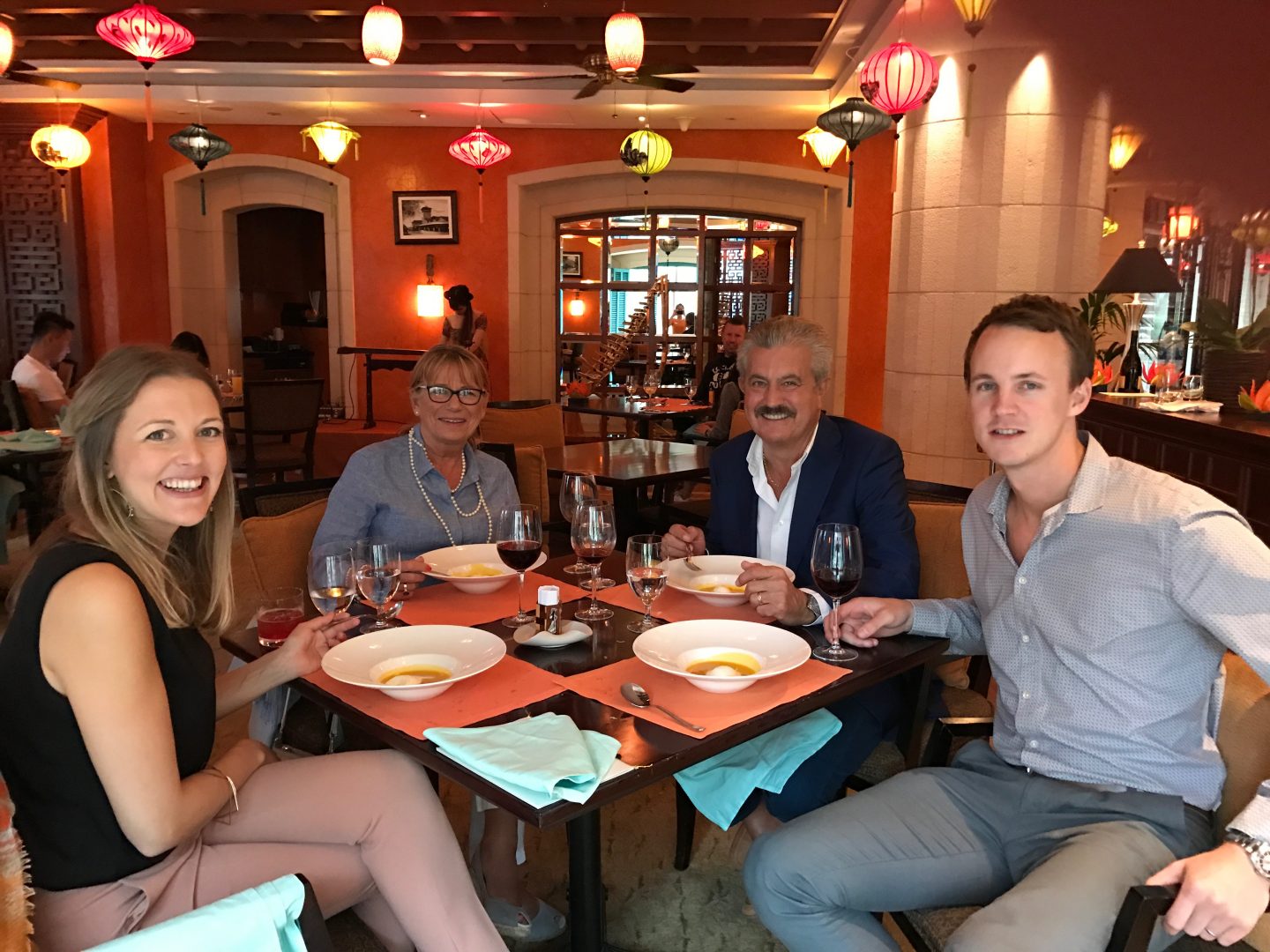 Location: Shangri La Hotel, Sheik Zayed Road
Packages: Valid on soft beverages packages. House Beverages package (included sparkling wine when we went!) – AED 310
Validity: 30/12/19 Day: Friday/Saturday
Buffet: No
Overview: Vietnamese food. Wide selection of dishes brought to your table which you can then reorder depending on your favourites. Great way to try a wide variety of dishes.
Reviews: Very good, although not a lot of reviews on this but recommended for something a bit different from your traditional brunch. See the full review here. Further details on their website.
Guestbook's message: "Quieter, more intimate brunch – but amazing food and selection as well as excellent value (especially if bubbles are still included!). It also offers a Saturday brunch option."
Imperium, Jumeriah Zabeel Saray – Friday Brunch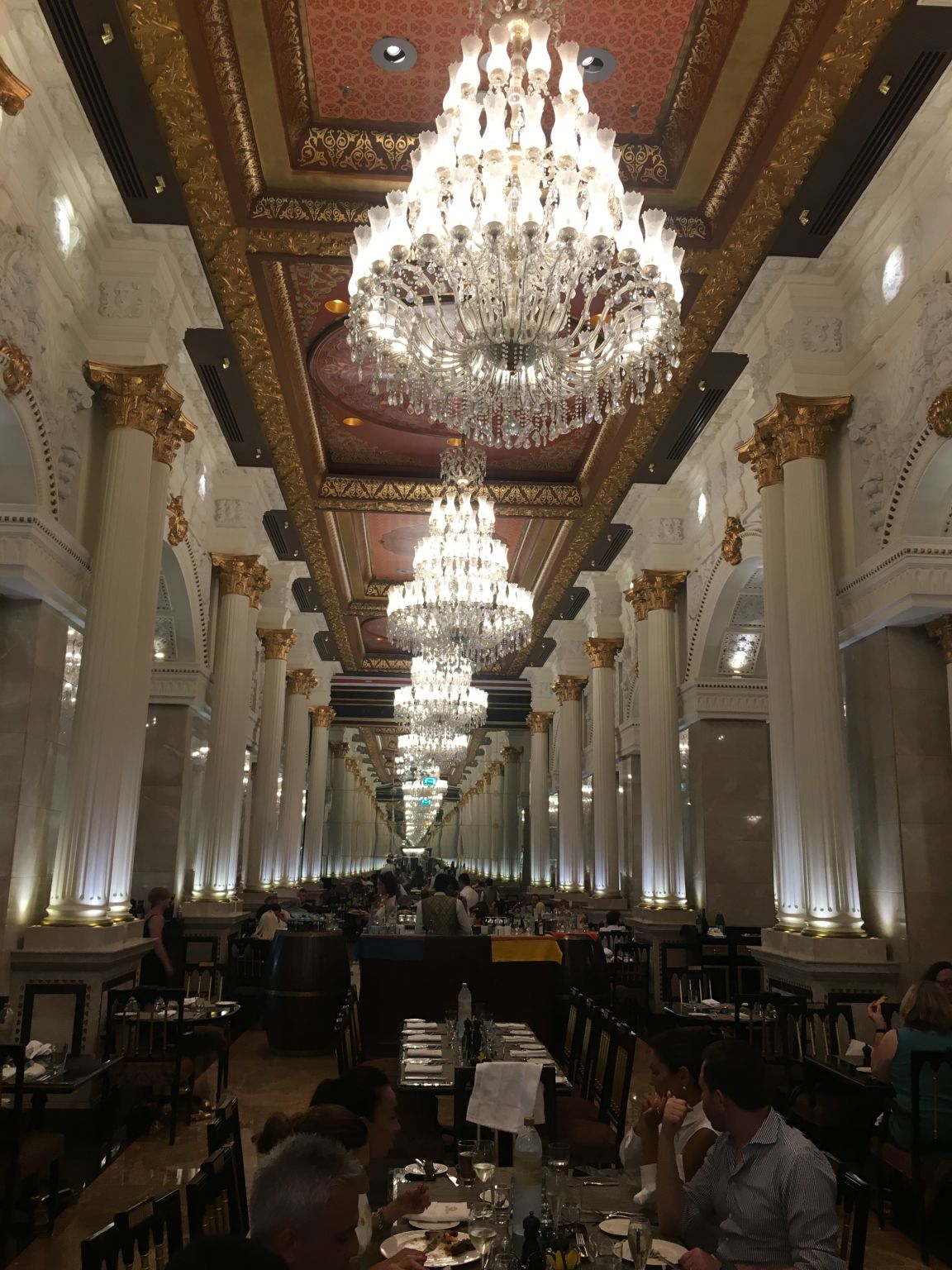 Location: West Crescent, The Palm
Packages: Soft drinks only (AED 330)
Validity: 31/12/20
Day: Friday
Buffet: Yes
Overview: I'm so glad this is back! After disappearing for 2019, Imperium is serving brunch again and its one of our favourites. A jazz inspired brunch in the very impressive and grand Imperium restaurant. Wide buffet selection with emphasis on roasts as well as a few Louisiana-inspired cuisine options. House band outside playing Jazz.
Review: Highly rated for the wow factor as well as quality offer. See my review here.
Guestbook's message: "Definitely a brunch to wow visitors with, the surroundings alone will impress."
Nineteen – Friday Brunch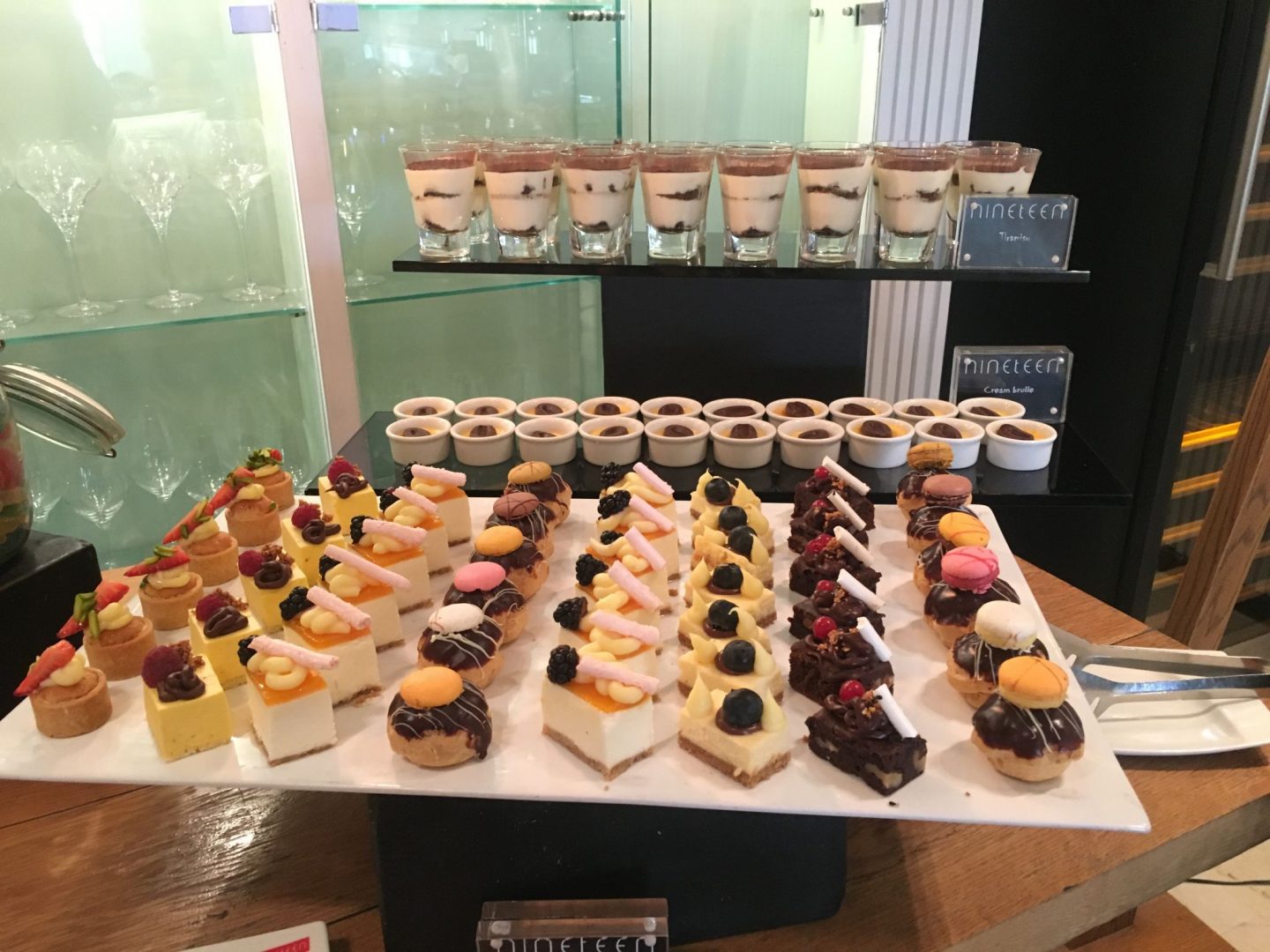 Location: The Address Montgomerie (golf course)
Packages: AED 290 (soft drinks only) – check with restaurant directly regarding possible package upgrades
Validity: 31/12/20 – Friday & Saturday
Day: Friday & Saturday
Buffet: Yes
Overview: A small (but good) buffet selection including seafood, salads and roasts (as well as a pork station) in a chilled out and beautiful setting overlooking the golf course. There's also a Saturday option available on the Entertainer which is very similar to the Friday brunch.
Reviews: Very good! For the extended review see here. Full details on their website here.
Guestbook's message: "Very relaxed and intimate affair for a chilled out Friday brunch in a great setting. Go in winter to make the most of the view. The Saturday Brasa is also worth doing and is also on the Entertainer."
Suq, Four Seasons Jumeirah – Friday brunch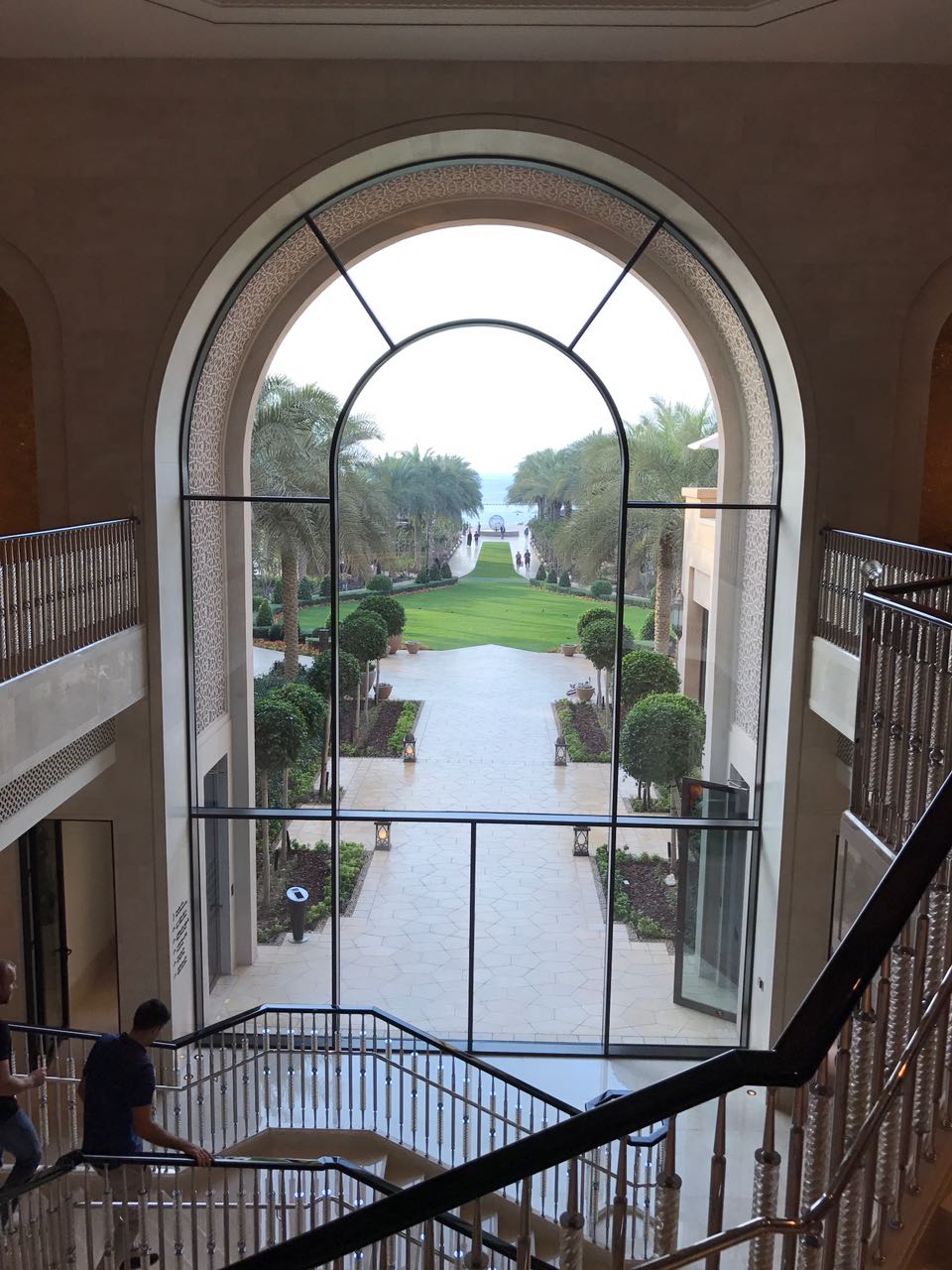 Location: Four Seasons Jumeirah
Packages: Valid on soft and house packages. House Beverages package (includes sparkling wine) – AED 550
Validity: 01/01/21
Day: Friday
Buffet: Yes
Overview: Traditional brunch style with a number of stations with lots of options freshly prepared by dedicated counter chefs. Not as extensive as other choices, but makes up for it with the quality on offer.
Reviews: Overall very good but not as big a selection as your larger buffet brunches. It seems slightly under the radar on the brunch scene, having said that we really enjoyed it (but you ideally need to sit outside). See the full review here.

Guestbook's message: "Quality food and lovely surroundings. My favourite in the cooler months with a chilled out vibe and saxophone player – make sure you sit outside if it's not too hot."
Thiptara, The Palace Downtown – Taste of Thai Lunch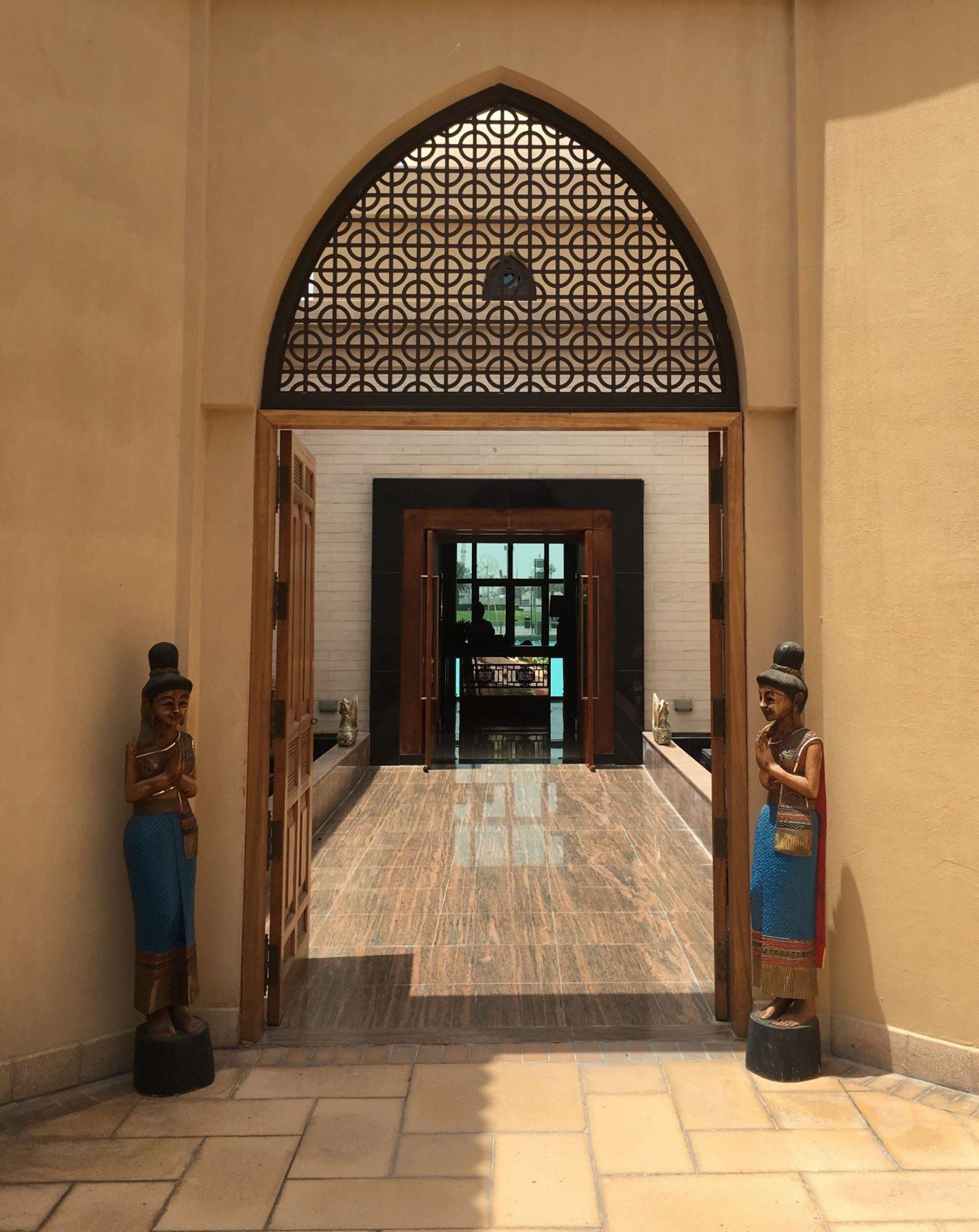 Location: The Palace Hotel, Downtown Dubai
Packages: Valid on Soft (Friday: AED 250/Saturday AED 185) and House (Friday AED 365/Saturday AED 335) packages
Validity: 31/12/20
Day: Friday (12.30pm-4pm) and Saturday (1-4pm)
Buffet: No, set menu
Overview: Another offering at the Palace hotel. This time a Thai focus with a delicious (and very reasonable) set menu option in a beautiful location.
Reviews: Excellent. This isn't your traditional brunch but you won't leave hungry, with a chance to sample a wide range of dishes from Thiptara's menu. A perfect date location or for any Thai food lover. Definitely opt for brunch over dinner in terms of value for money. Full review on what's on offer at the brunch here.
Guestbook's message: "A great set menu brunch option with delicious food and great views over Burj Lake and Burj Khalifa. Bonus of outdoor terrace seating during the winter months".
Other options on the Entertainer
Just in case the selection highlighted isn't enough(!), then there's also additional brunch offers at the following:
Downtown, Business Bay & DIFC:
The Grand Grill, Fogo de Chao, STK Downtown, Chez Charles, The Loft @ Dubai Opera, Taikun, Shang Palace, Patiala, Karma Kafe, The Eloquent Elephant, Gaucho
The Marina and JBR:
STK, Asia de Cuba, Maya Kitchen and Bar, Masterchef -The TV Experience Restaurant, Atelier M
The Palm
All'onda, Seagrill Bistro
Further a field:
Amalfi at Versace, Pai Thai, Sho Cho, Safi (Ajman – Saturdays only)
The Guestbook's comment: "Also remember to check out the monthly offers on the Entertainer which often include additional brunches – now the difficult part, picking which one to go to!"
*A note on how this list was created:
The majority of the above were identified from typing "brunch" into the search function on the Entertainer but this means you do miss some of the other buffet options available (although these buffets often exclude drinks, whereas at a brunch they are for the most part included). It's also worth noting that if a venue has a "buffet" voucher this is often not applicable for the brunch so do double check when booking with the venue!
Happy brunching!
Note. All details are correct at the time of writing but as with all offers they can be subject to change so please double check before you book! The Entertainer has monthly offers too so there will be new additions and the post will be updated regularly to include these but always have a look and double check before you book to make sure you have the most up to date offers just in case there are any changes. Hopefully the above should help as a guide though. Please note I didn't receive any freebies in putting this together, I just love brunch and a good deal!!