After the Al Qasr success, I thought it was time to venture for brunch number 2 which was picked by our friends and was at Nineteen in The Address, Montgomerie Golf Course.
Try and get a table outside in winter as there's lovely views over the lake and the 18th hole and lots of herons and cormorants alongside the golfers to watch as you eat. The atmosphere is really relaxed and I enjoyed it so much that we were back again a few weeks later!
It also helps that it's on The Entertainer app so comes in at 345 AED for the house drinks package for two (more on the Entertainer app here).
There isn't the choice of your Al Qasr brunches but I was anything but disappointed and what they do they do well. For starters there's a seafood selection of oysters, clams, crab, mussels and prawns and then a separate large area of different salads. This is the bit I particularly like. I know it seems difficult to get excited over salad but Nineteen don't mess around and really go to town on making proper salads from baby squid salad, beef carpaccio, beetroot and feta and then lots of other exotic options alongside the more traditional ones. I find it really easy to lie to myself that this brunch is healthy and maybe there's some slight truth in that if you take out the drinks and desserts (but who really wants to do that?)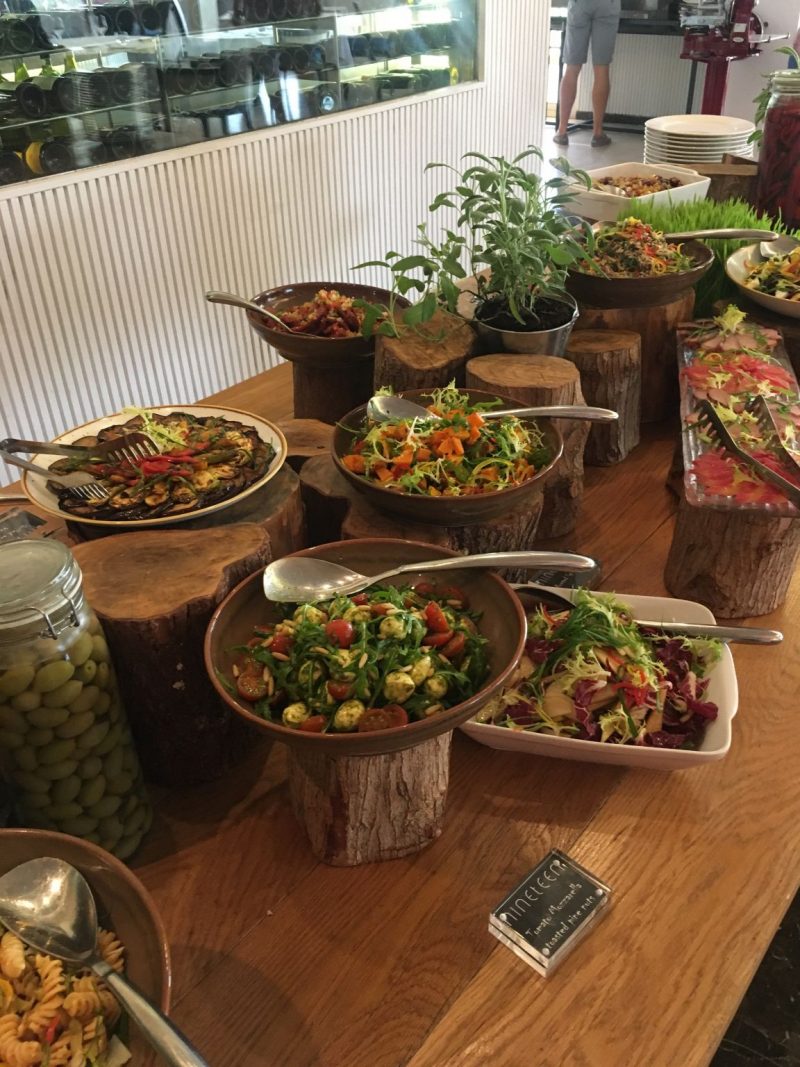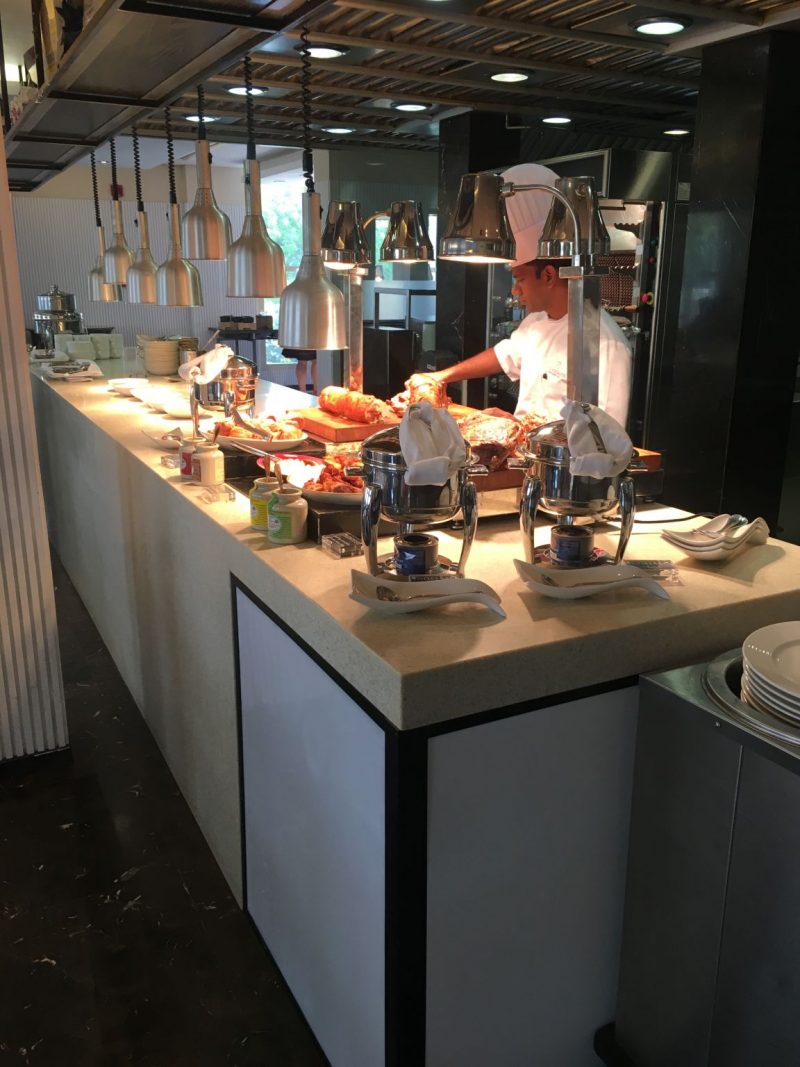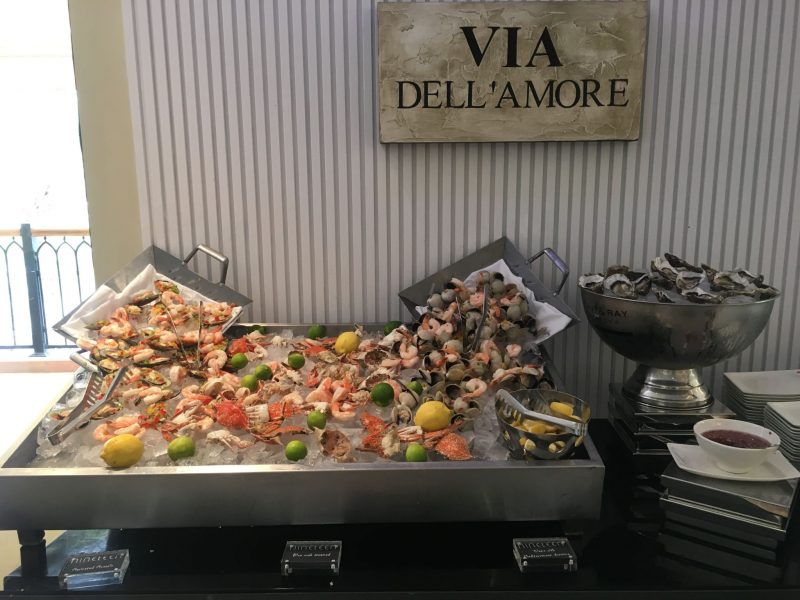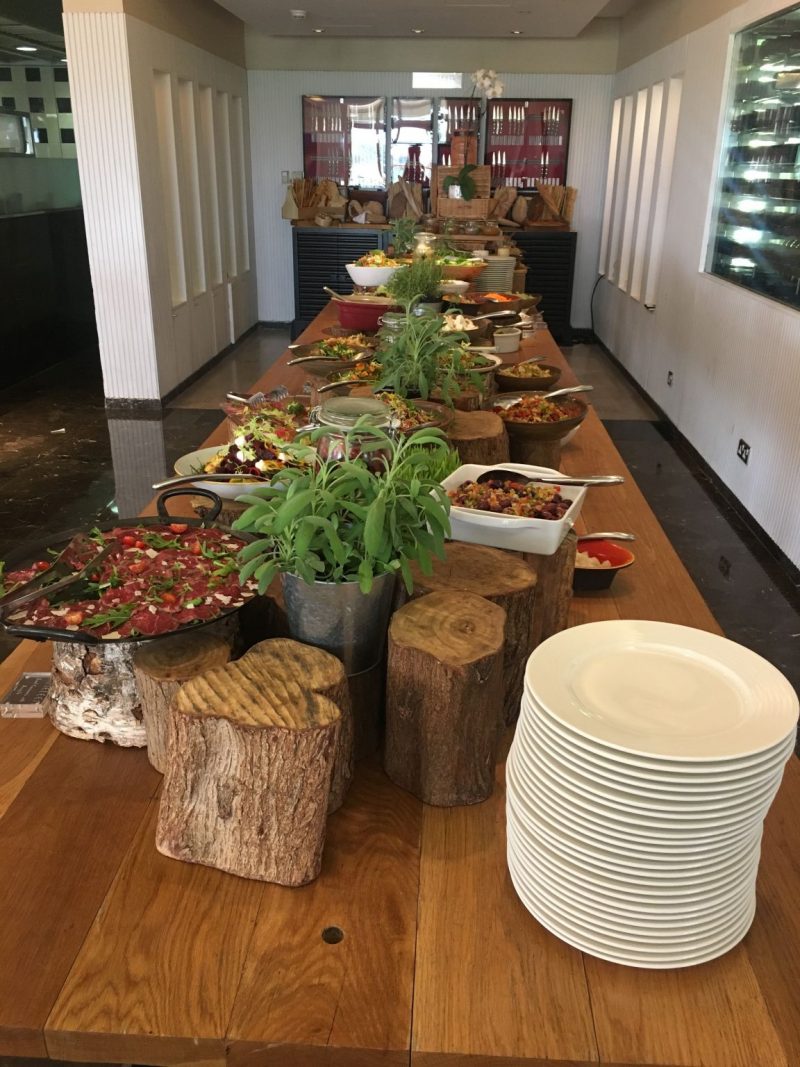 Mains are your traditional roast with various meats, usually beef and another meat option. There's also fish such as salmon or sea bass. Accompaniments include roast potatoes (which are very good), as well as roasted root vegetables and of course gravy. So if you are pinning for your traditional British roast, this brunch ticks that box too. There's also a pork area with roast pork, ribs and various hams.
But don't overdo it – there's a good selection of cheese and an even better selection of desserts. There's the mandatory chocolate fountain as well as your traditional British sticky toffee pudding and apple crumble. If you fancy a bit of everything there's a wide range of mini puds from creme brûlée to cheesecake. A firm favourite is the tiramisu pot. There's also some sweets just in case you need a fizzy cola bottle to finish.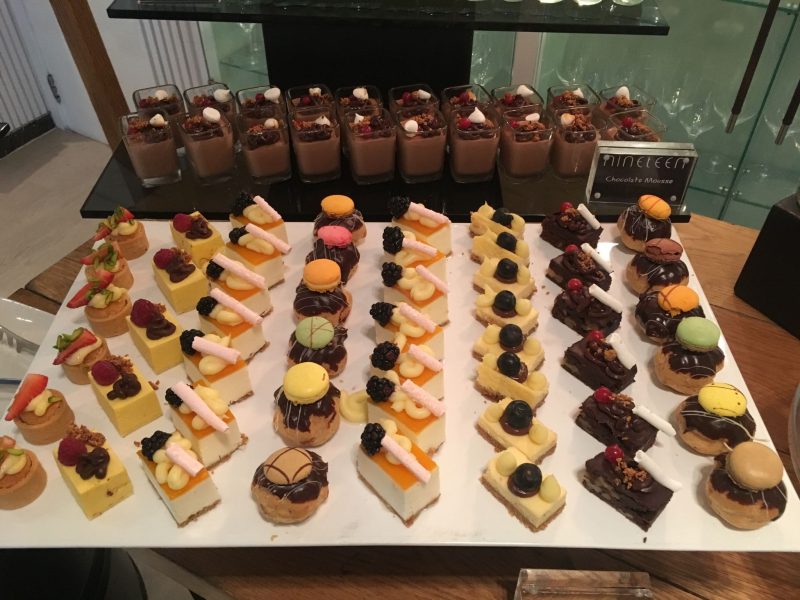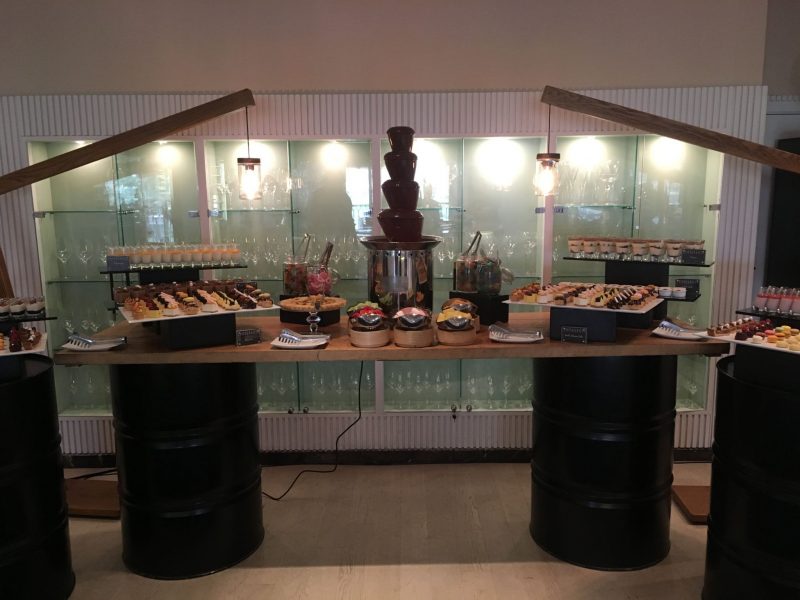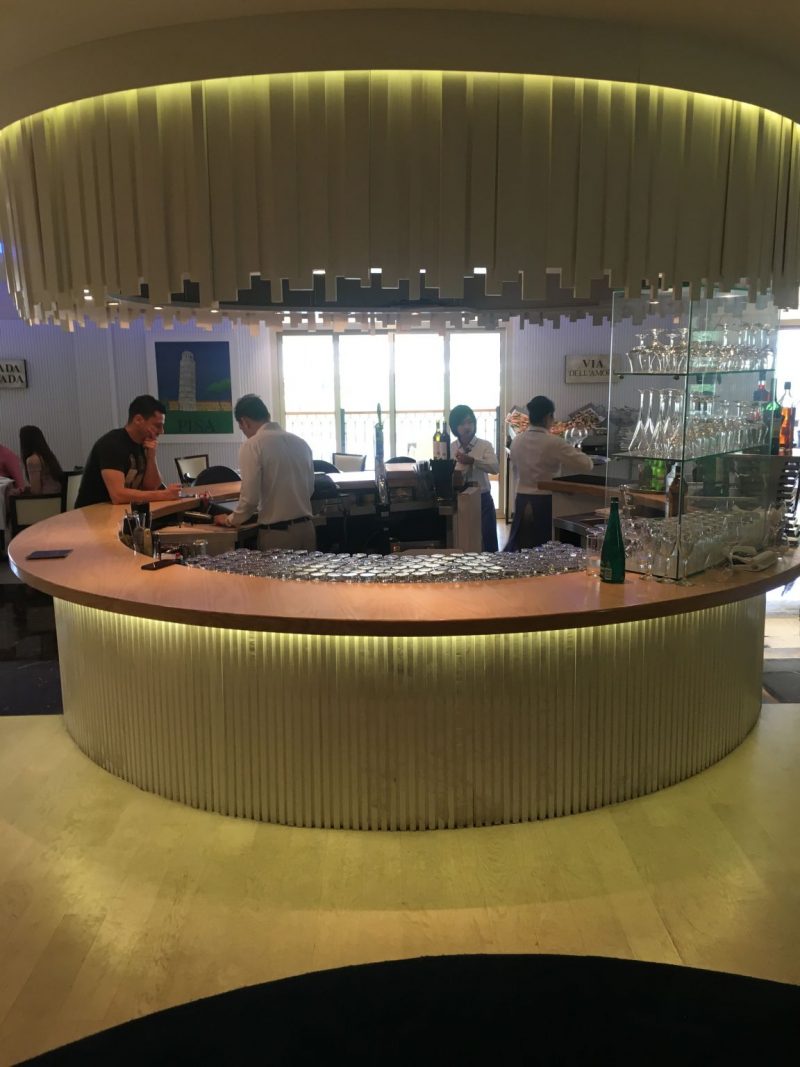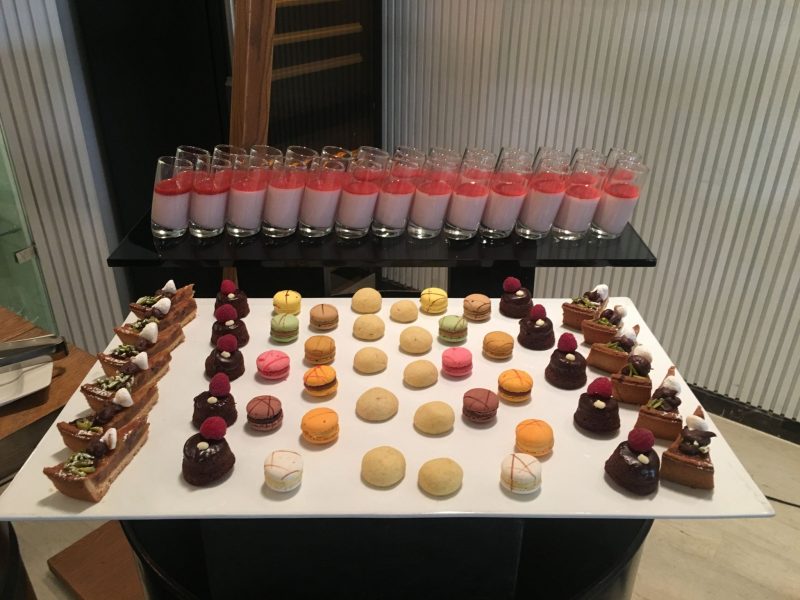 What I love about this brunch alongside the chilled vibe and view is that there's not too much choice which means if you take your time you can pretty much try a bit of everything. It's also available on a Saturday (and even cheaper!) as well as a Friday.
The Guestbook comment: "Chilled out, relaxed atmosphere and an intimate setting make this smaller brunch a winner and a firm favourite for a roast with a twist. In Winter definitely opt for a table outside".
No freebies have been offered or provided by any of the establishments featured in this post!