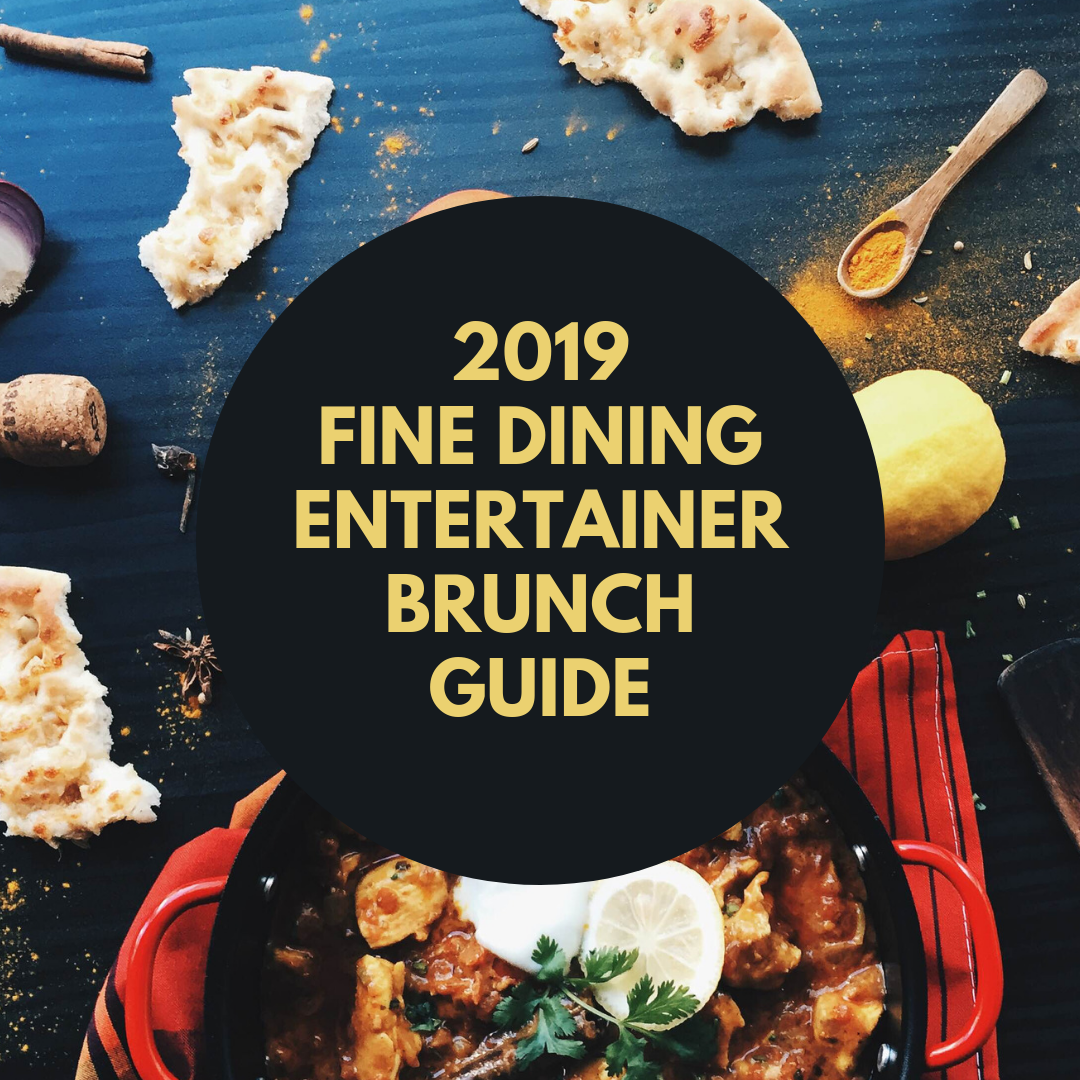 See the the latest post for the list of 2019 brunches on the Fine Dining Entertainer App  here!
Last Update: 28th September 2018
If, like me, you're looking to book a brunch in Dubai using the Fine Dining Entertainer App then this guide is for you. Don't have the app? This post is still useful if you need help deciding on the best Dubai brunch from the many on offer! Haven't been for a brunch in Dubai before? (read this before you do!)
Not sure what the Entertainer is?
In a nutshell the Entertainer is an app that provides a wide range of "buy one get one free" offers on lots of different restaurants throughout Dubai. It's around AED 500 up front for the year, but you'll easily make that back with one brunch so it's definitely worth considering if you like to eat out. For brunches, I'd recommend the Fine Dining App because it has the best brunch options in my opinion, but there's a few apps to pick from so you can work out which is best for you (there's also "The Entertainer Body" which specialise in spas and treatments if you like to pamper yourself!) For all the packages available then have a look at their website here.
I know this article is quite long (and I've only focused on a selection of 14 brunches – I've listed the additional ones outside of this below as there's so many options!!) but hopefully it will be helpful in finding you the best brunch!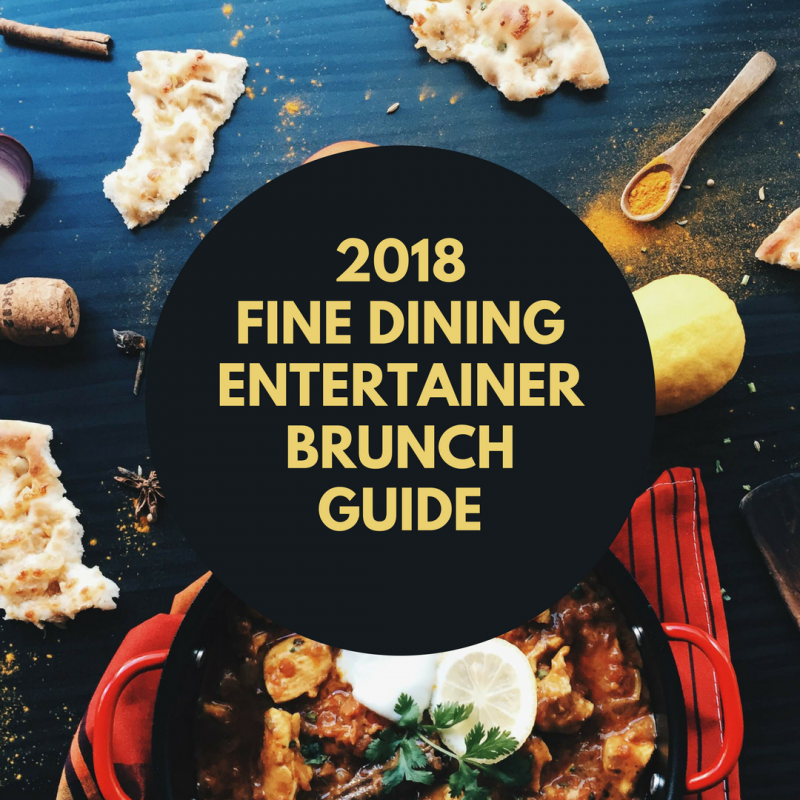 So if you're not sure which brunch to dedicate your weekends to, or are simply overwhelmed and don't have time to research all the options, here's a guide to what's on offer to help you make that all important brunch decision…
Best brunches on the Fine Dining Entertainer – 14 brunch reviews for you to pick from! 
Aji, Club Vista Mare – INTI RAYMI Friday brunch or MACHU PISCO Saturday brunch
Guestbook's message: "For a different cuisine and a non buffet brunch this could be worth trying but reviews are mixed. The other bonus is that Aji offer a Saturday brunch alongside a Friday brunch."
Al Grissino Restaurant & Lounge, DIFC – Friday brunch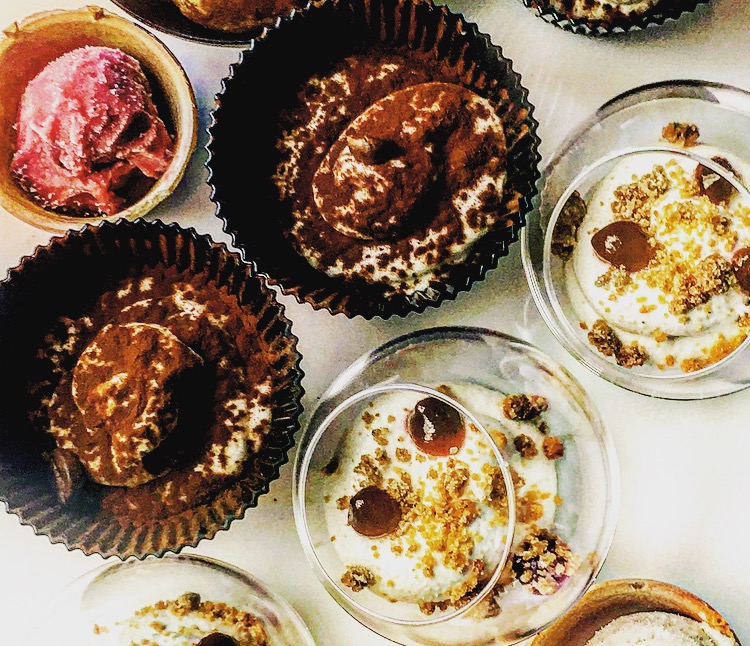 Guestbook's message: "For a quiet and relaxed set menu Italian brunch with views over Downtown have Al Grissino on your list." 
A.O.C All Day Dining – Le Grand Brunch
Guestbook's message: "A cheaper traditional brunch style option in JBR."
Asia Asia – The Spice Route Friday Brunch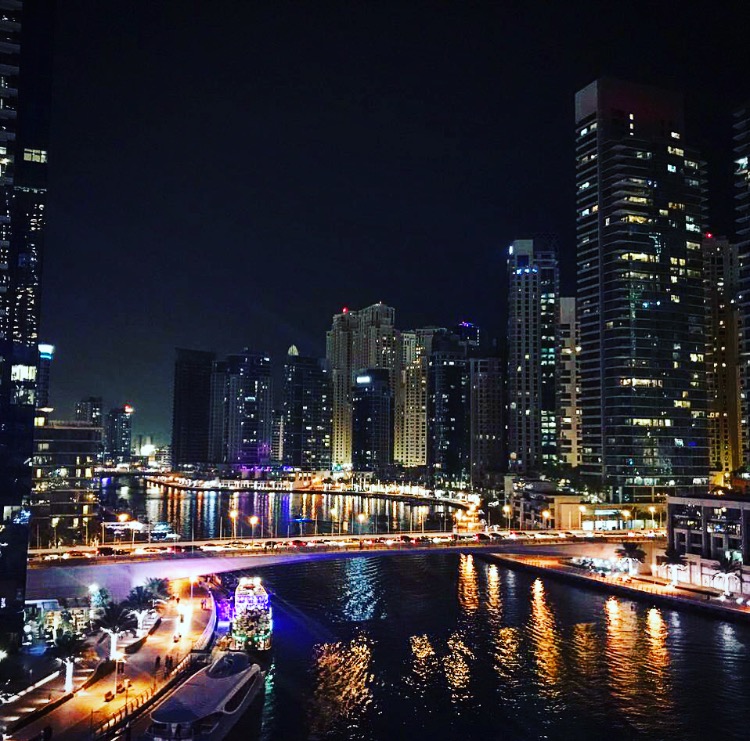 Guestbook's message: "If you're going to visit here then definitely pick brunch over dinner for better value dining and a chance to sample lots of dishes. Although it has gone up in price for 2018"
Atelier M – Friday Brunch
Guestbook's message: "It's a shame to lose another evening brunch because there aren't that many available, but let's hope the location and theme of this brunch could make this one a winner."
Cafe Belge, Ritz Carlton DIFC – Friday Brunch & Saturday Retro Brunch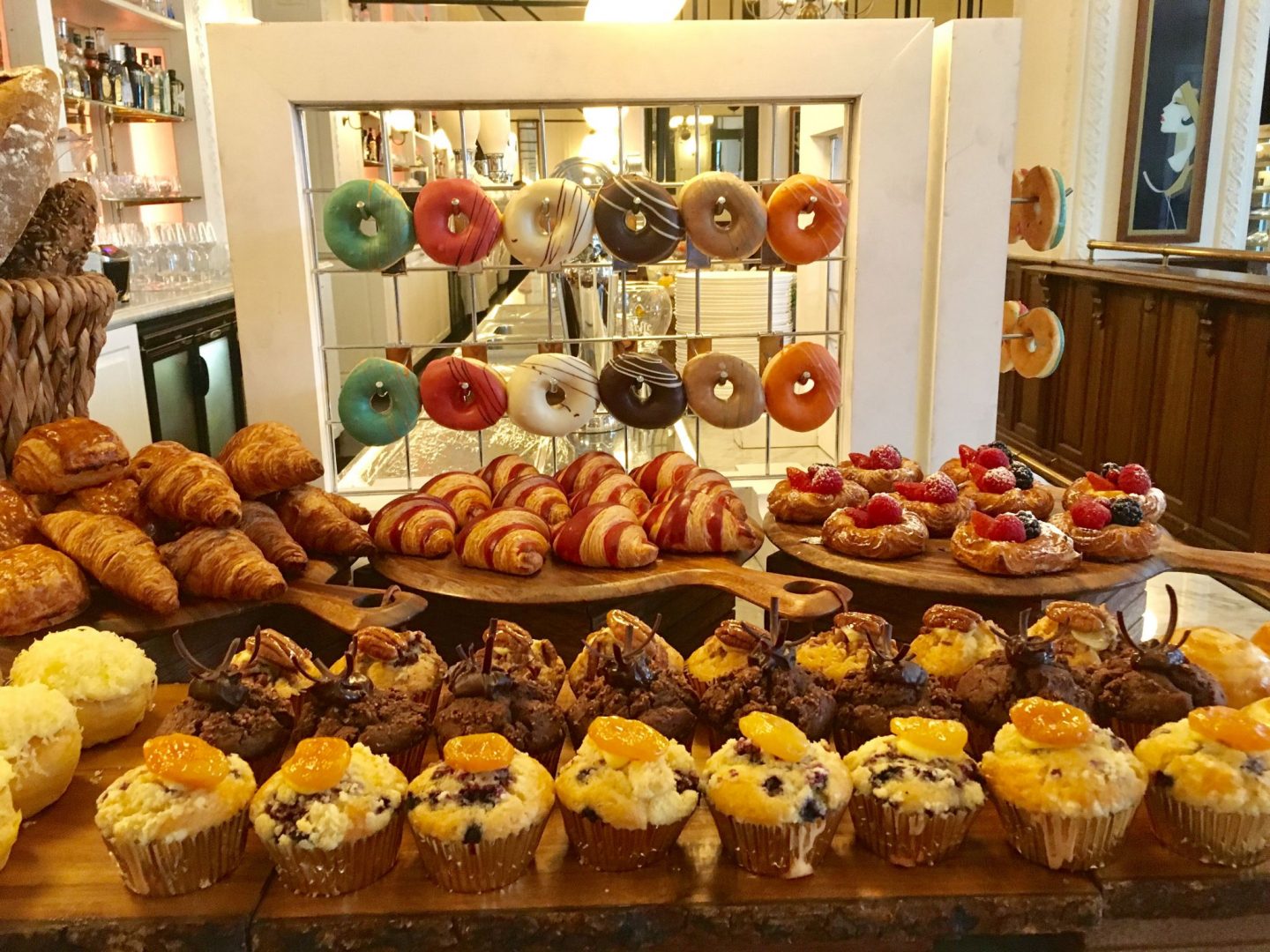 Guestbook's message: "A varied buffet Friday brunch in DIFC with a party atmosphere – see the full review of the Friday brunch on the blog. There's also a Saturday brunch set menu option too".
Crescendo, Anantara – Cork n Fork Friday brunch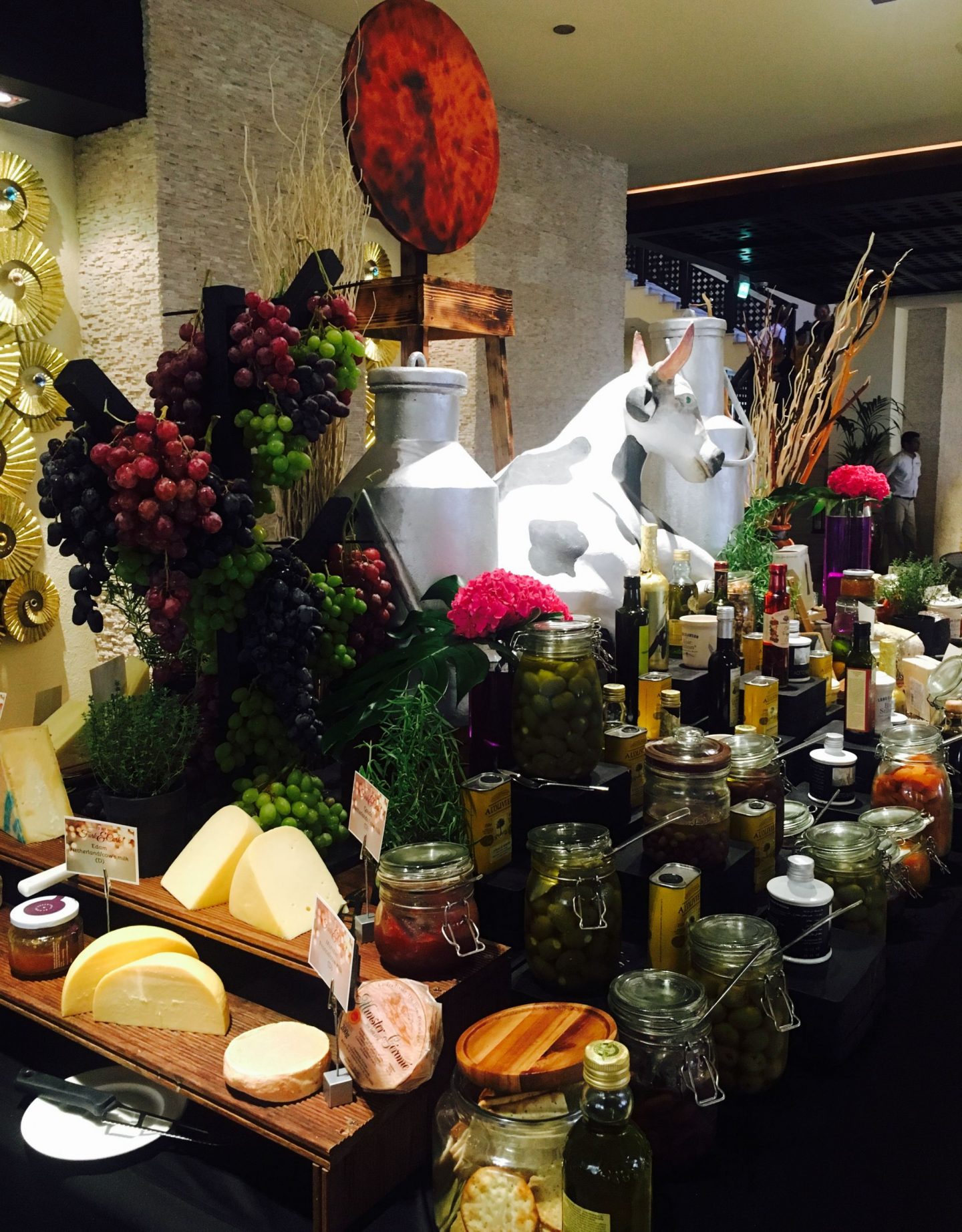 Guestbook's message: "The option to please a range of tastes and ages if you're looking for a traditional Dubai style brunch but a few more mixed reviews of late"
Ewaan, The Palace Downtown – 1,001 flavours Brunch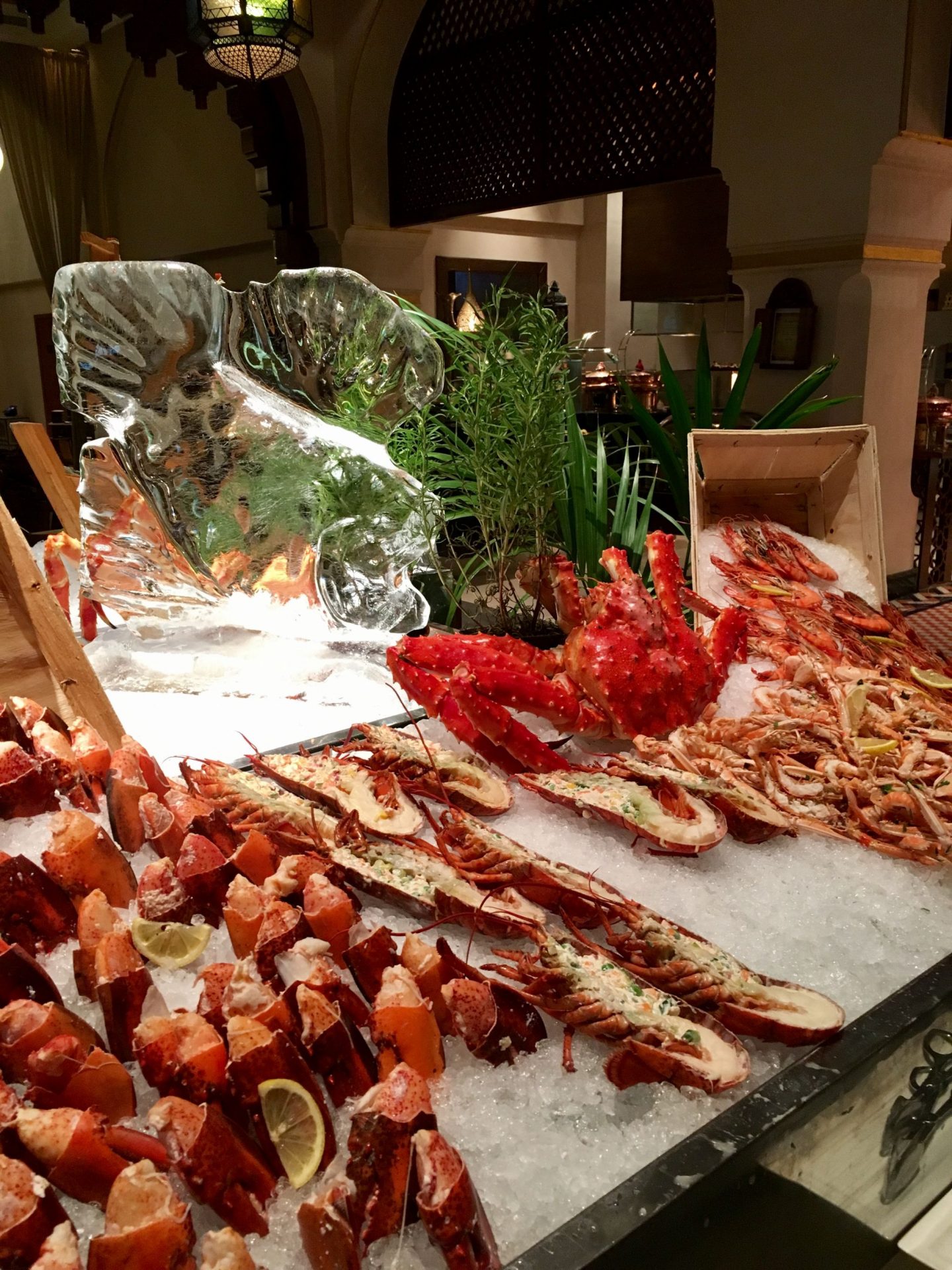 Guestbook's message: "A traditional Dubai buffet style brunch with the wow factor based on location as well as the quality of food on offer". 
Giardino at Palazzo Versace – Friday brunch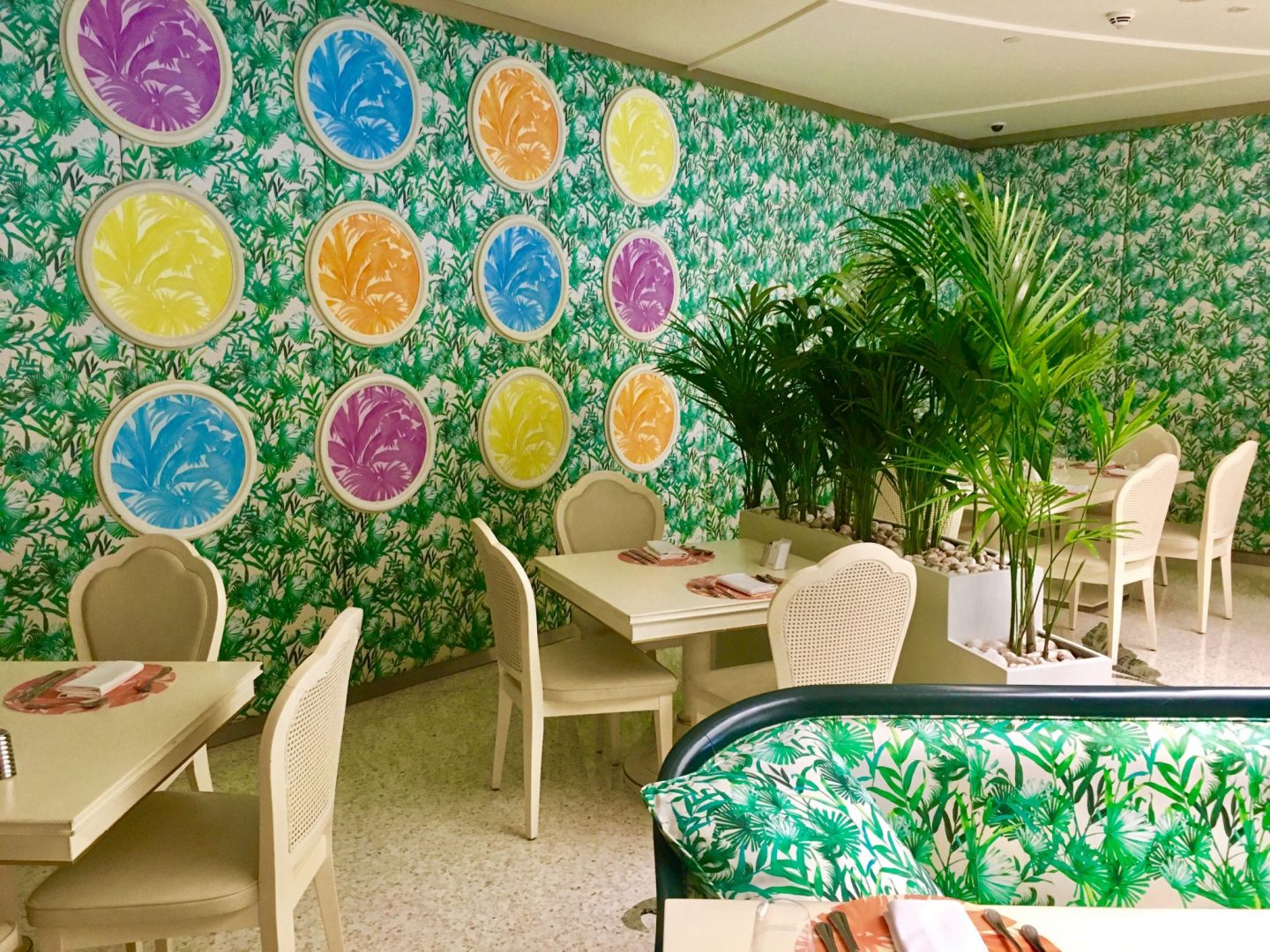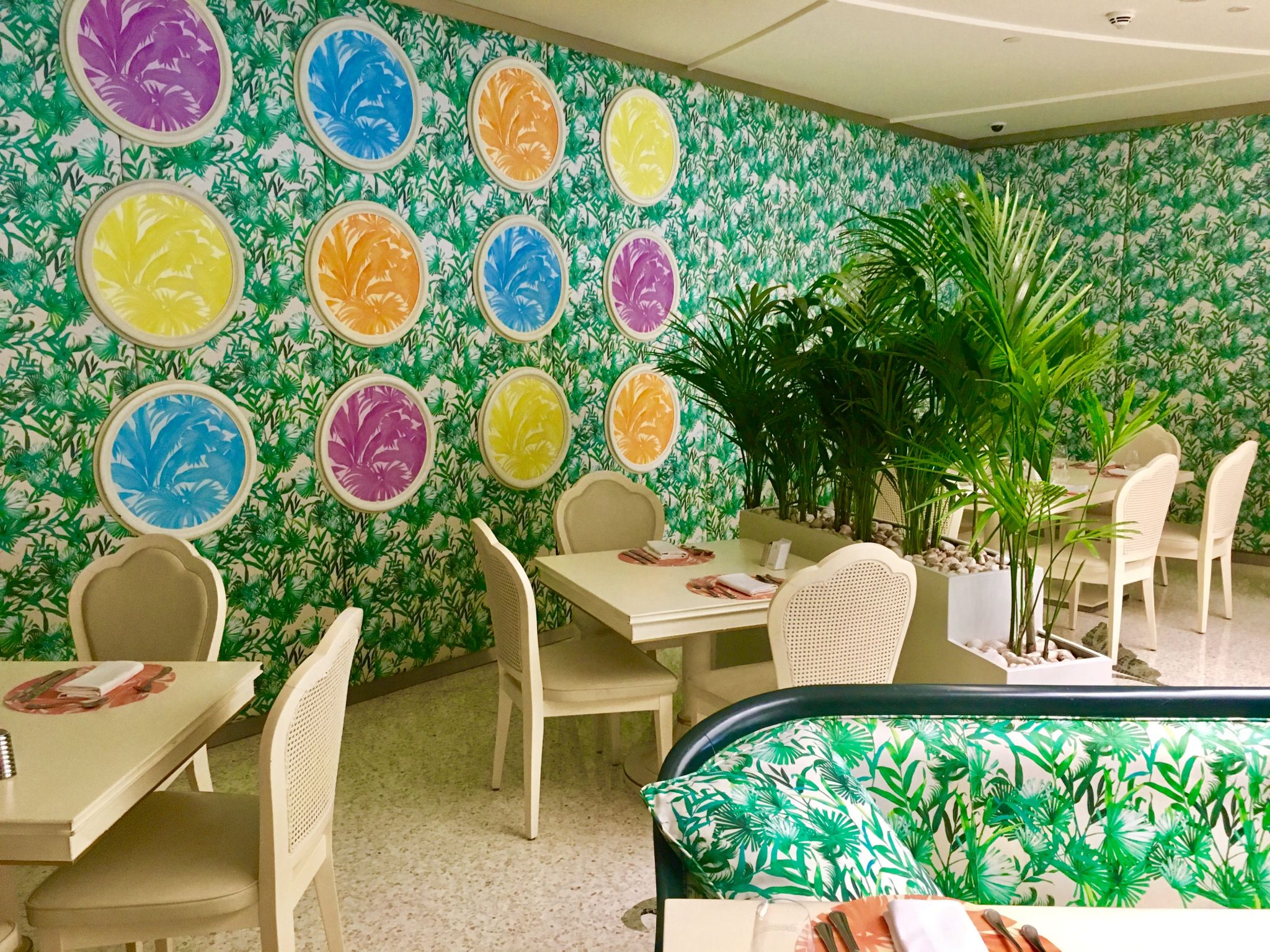 Guestbook's message: "I really want to visit the Versace Hotel so this would be a perfect excuse. I'm expecting good things based on the reviews and reputation so would make a day of it with the pool too!"
Hoi An, Shangri La Hotel, SZR – 50 flavours of Vietman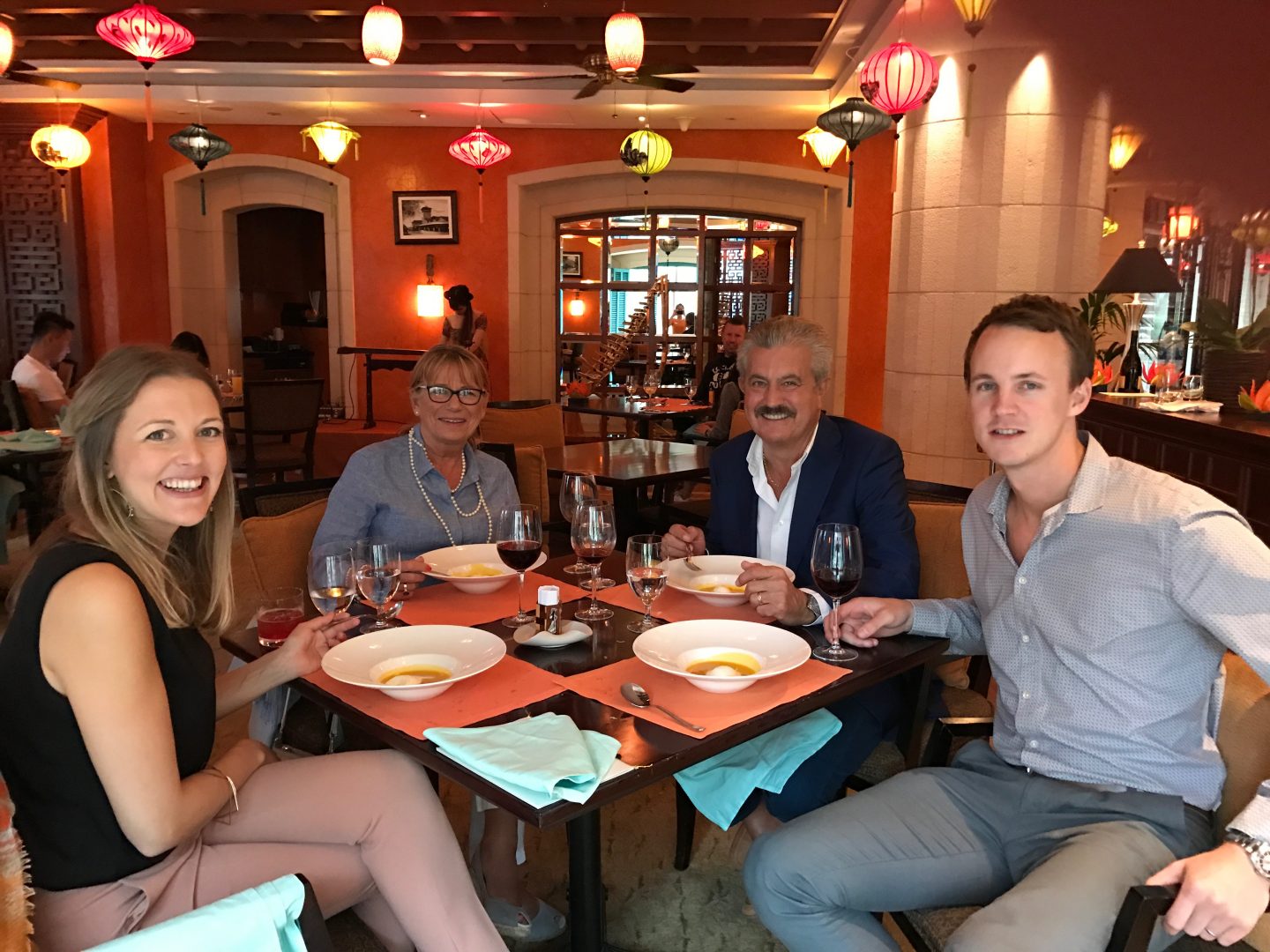 Guestbook's message: "Quieter, more intimate brunch – but amazing food and selection as well as excellent value (especially if bubbles are still included!). It also offers a Saturday brunch option."
Nineteen – Friday Brunch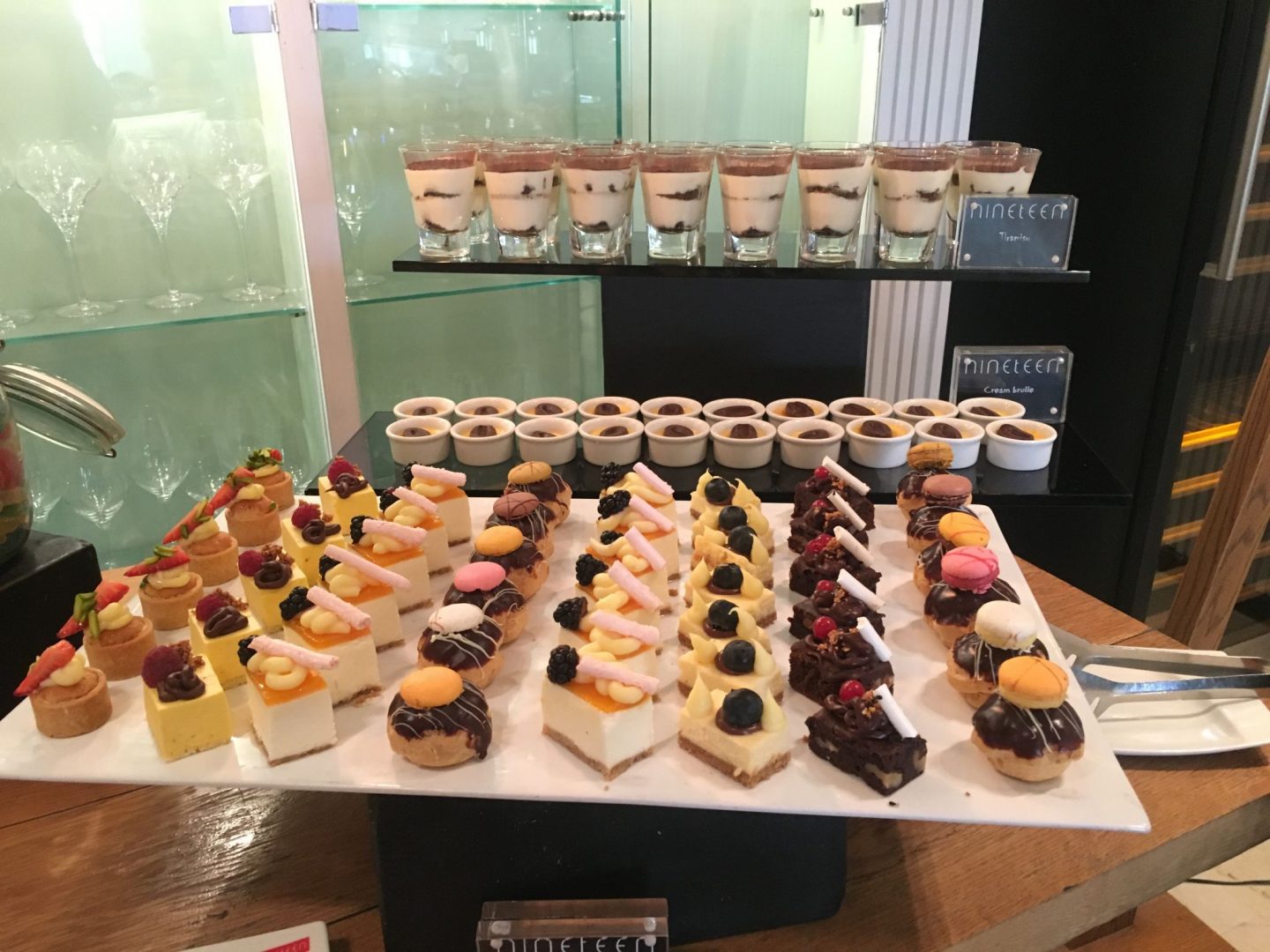 Guestbook's message: "Very relaxed and intimate affair for a chilled out Friday brunch in a great setting. Go in winter to make the most of the view."
Ruth's Chris Steakhouse Friday Brunch, The Address Dubai Marina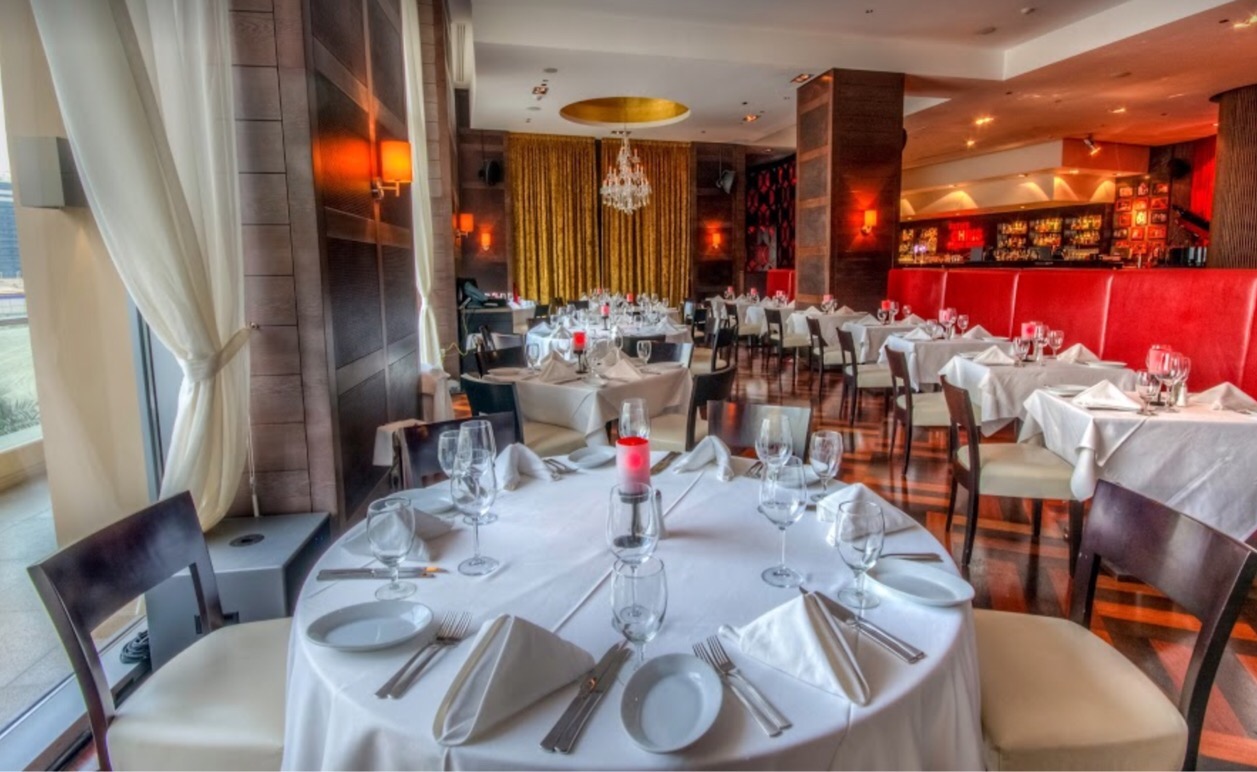 Guestbook's message: "Great Steak but also a wide range of options for your non-steak loving friends too. Note. there's no beer on the list of drinks if that's important to you!"
Suq, Four Seasons Jumeirah – Friday brunch
Guestbook's message: "Quality food and lovely surroundings. My favourite in the cooler months with a chilled out vibe and saxophone player – make sure you sit outside."
Thiptara, The Palace Downtown – Taste of Thai Lunch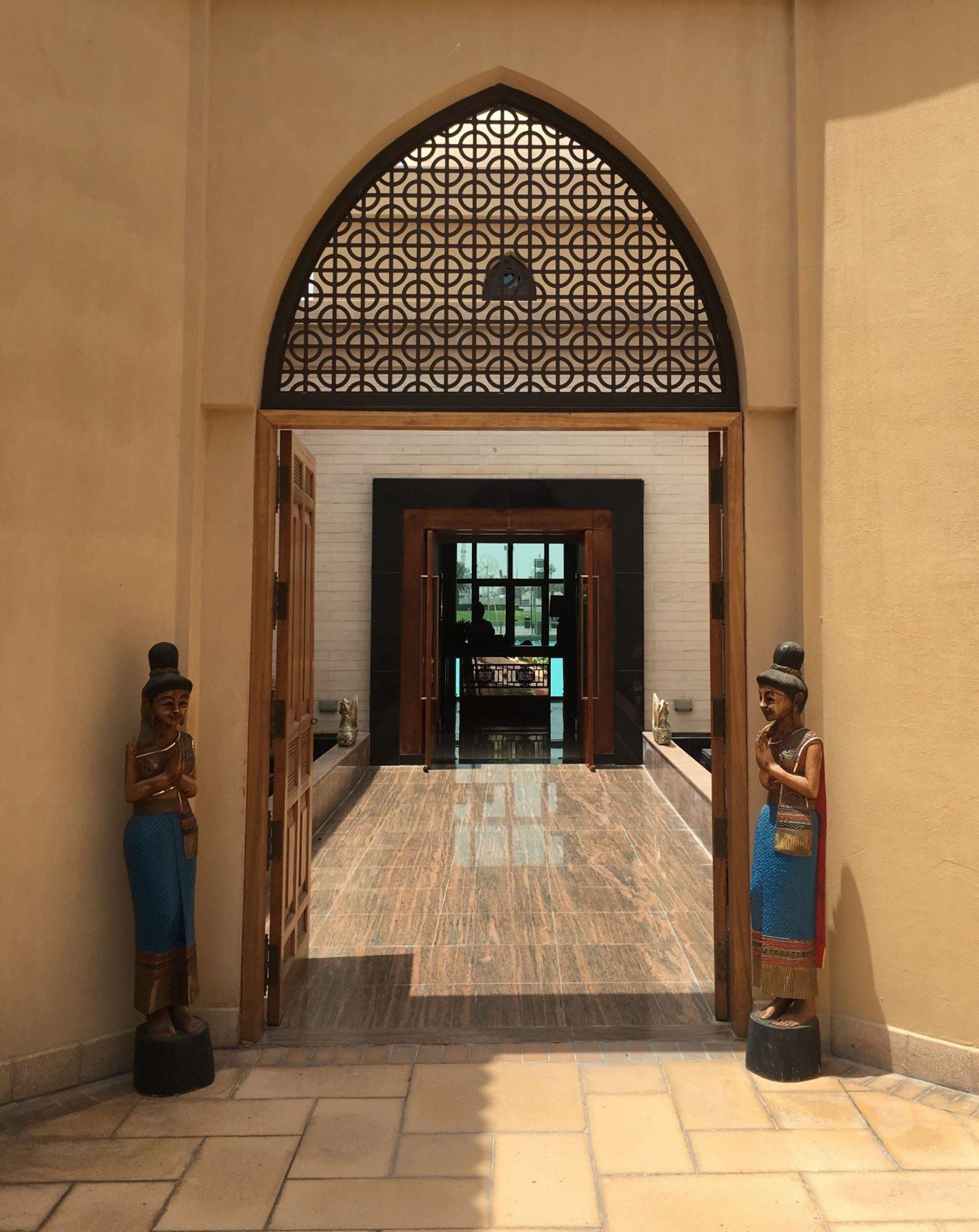 Guestbook's message: "A great set menu brunch option with delicious food and great views over Burj Lake and Burj Khalifa. Bonus of outdoor terrace seating during the winter months". 
Other options on the Entertainer
Just in case the selection highlighted isn't enough(!), then there's also additional brunch offers at the following:
Downtown & Business Bay:
Fogo de Chao, The City Grill, Karma Kafe, Stk – Downtown & Patiala
DIFC & surrounding area:
Dusit Thani, Flavours on Two & Gaucho (Summer Brunch)
Marina & JBR area:
El Sur, Observatory Bar & Grill (31/10) & STK – JBR
The Palm: 
Seagrill Bistro (The Fairmont)
Further a field:
Farriers (Meydan), Al Dawaar (Deira) & Safi (Ajman – Saturdays only)
*A note on how this list was created:
The majority of the above were identified from typing "brunch" into the search function on the Entertainer but this means you do miss some of the other buffet options available (although these buffets often exclude drinks, whereas at a brunch they are for the most part included).  It's also worth noting that if a venue has a "buffet" voucher this is often not applicable for the brunch so do double check when booking with the venue! 
Happy brunching!
Note. All details are correct at the time of writing but as with all offers they can be subject to change so please double check before you book! The Entertainer has monthly offers too so there will be new additions and the post will be updated regularly to include these but always have a look and double check before you book to make sure you have the most up to date offers just in case there are any changes. Hopefully the above should help as a guide though. Please note I didn't receive any freebies in putting this together, I just love brunch and a good deal!!