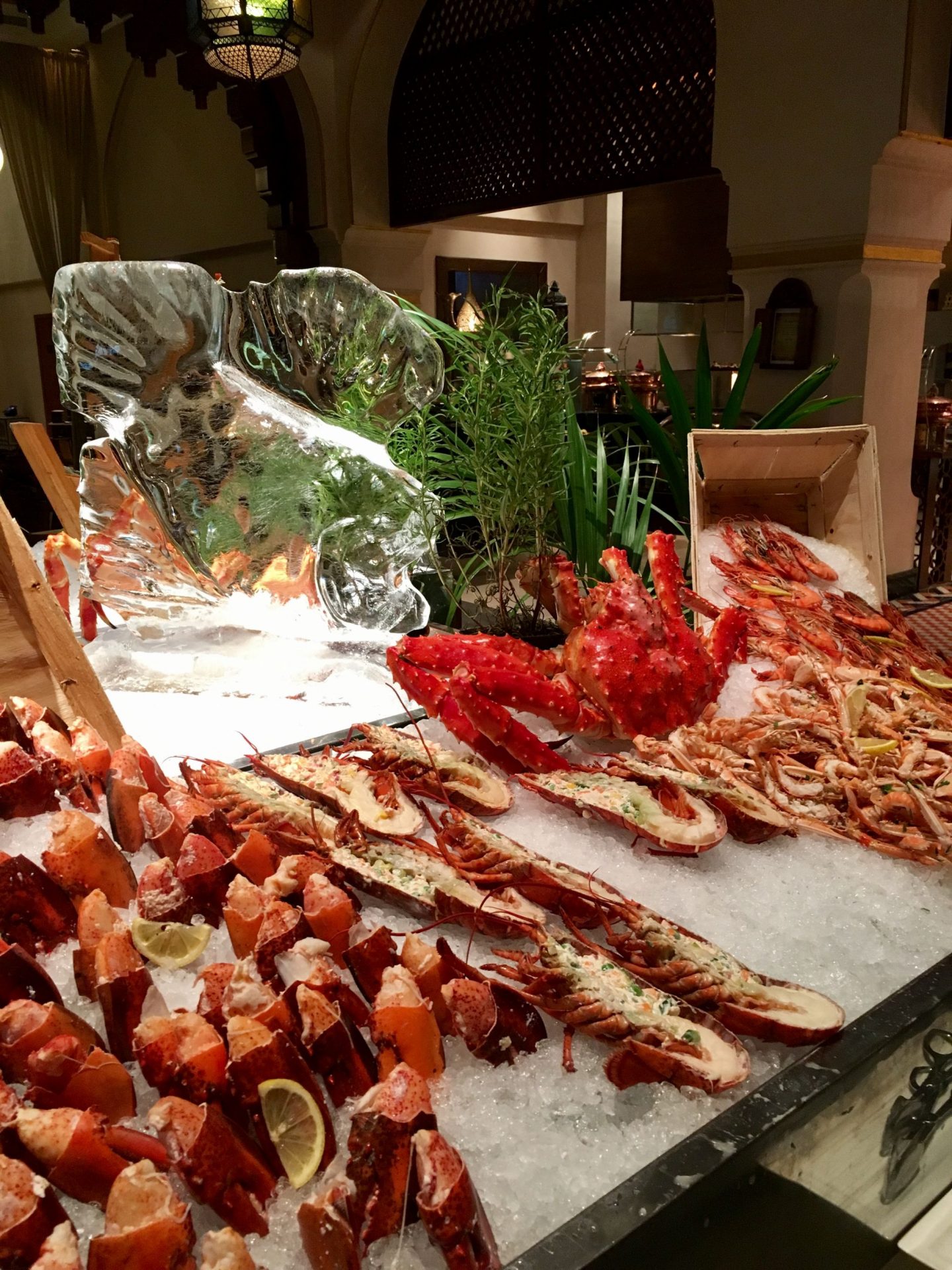 What's the story?
We decided to break with tradition and opt for a buffet over a brunch. As you've probably guessed I love a brunch, but sometimes (read often) a brunch can write off the rest of your day (as well as the next). With this lesson learnt, we thought we'd see what an evening buffet had to offer instead.
Ewaan is based in the very grand Palace Hotel in Downtown Dubai (more on the location below). The Ewaan buffet is also on the Fine Dining Entertainer, so like a brunch it's 2 for 1, which works out excellent value if you have the Entertainer app.
Location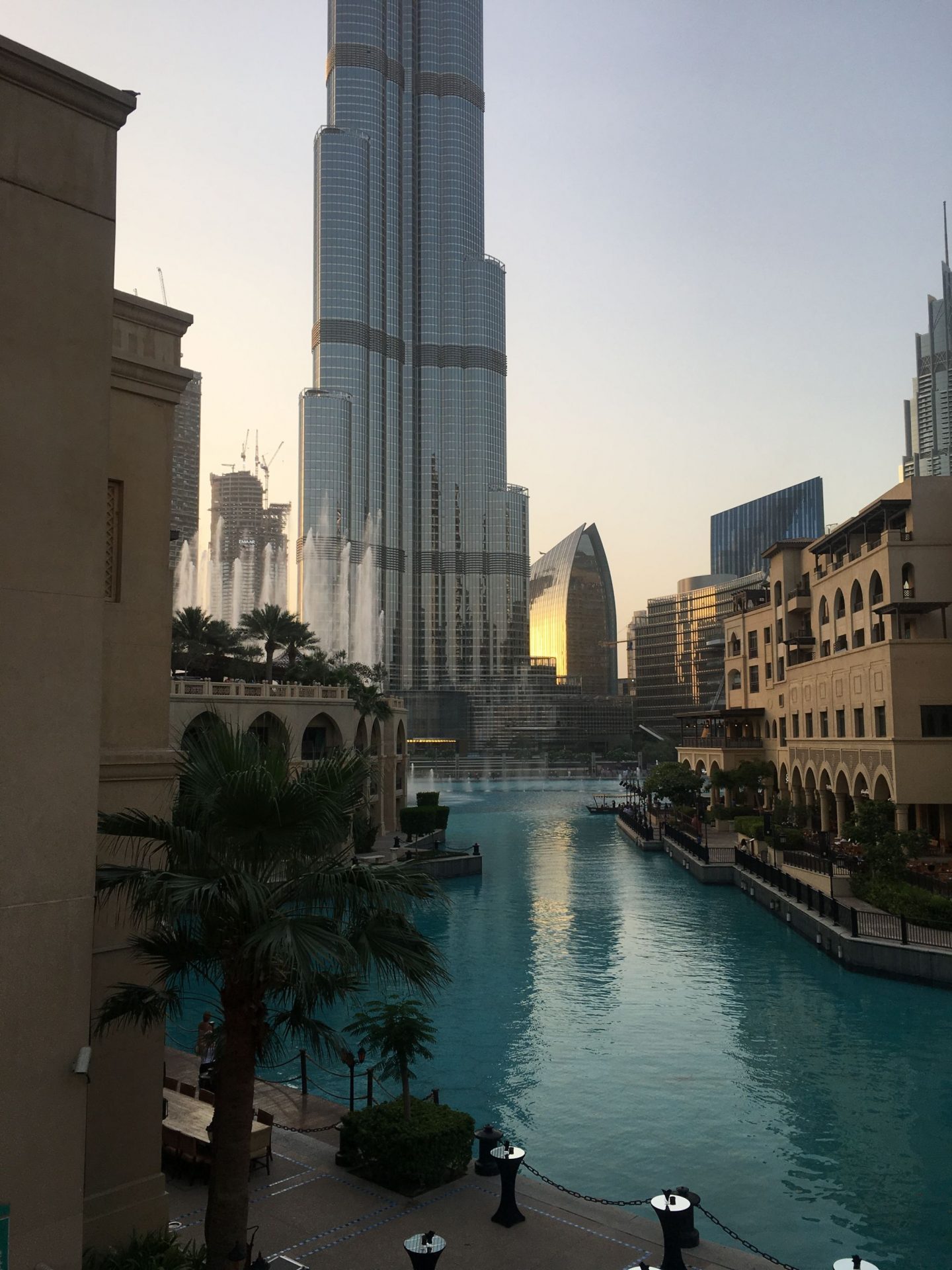 Ewaan is situated in the opulent Palace with it's grand fountain drive leading up to the main hotel reception. It's also really easy to access from Dubai Mall being just a short walk through Souk Al Bahar. The Palace has a number of excellent restaurants on offer including Ewaan. With both the awarding winning Thai Thiptara and the Argentinian Asado having residence here.
Both have amazing views over the fountains and the Burj Khalifa. There's also Fai (full review here) which is a great hidden gem to escape the crowds, offering front row fountain seats with drinks. Ewaan is the largest restaurant in the hotel and reserved for buffets. Although it doesn't quite have the Burj Khalifa or fountain views it is just above the very impressive swimming pool. It has a lovely view in the evening in the cooler months when you can sit outside.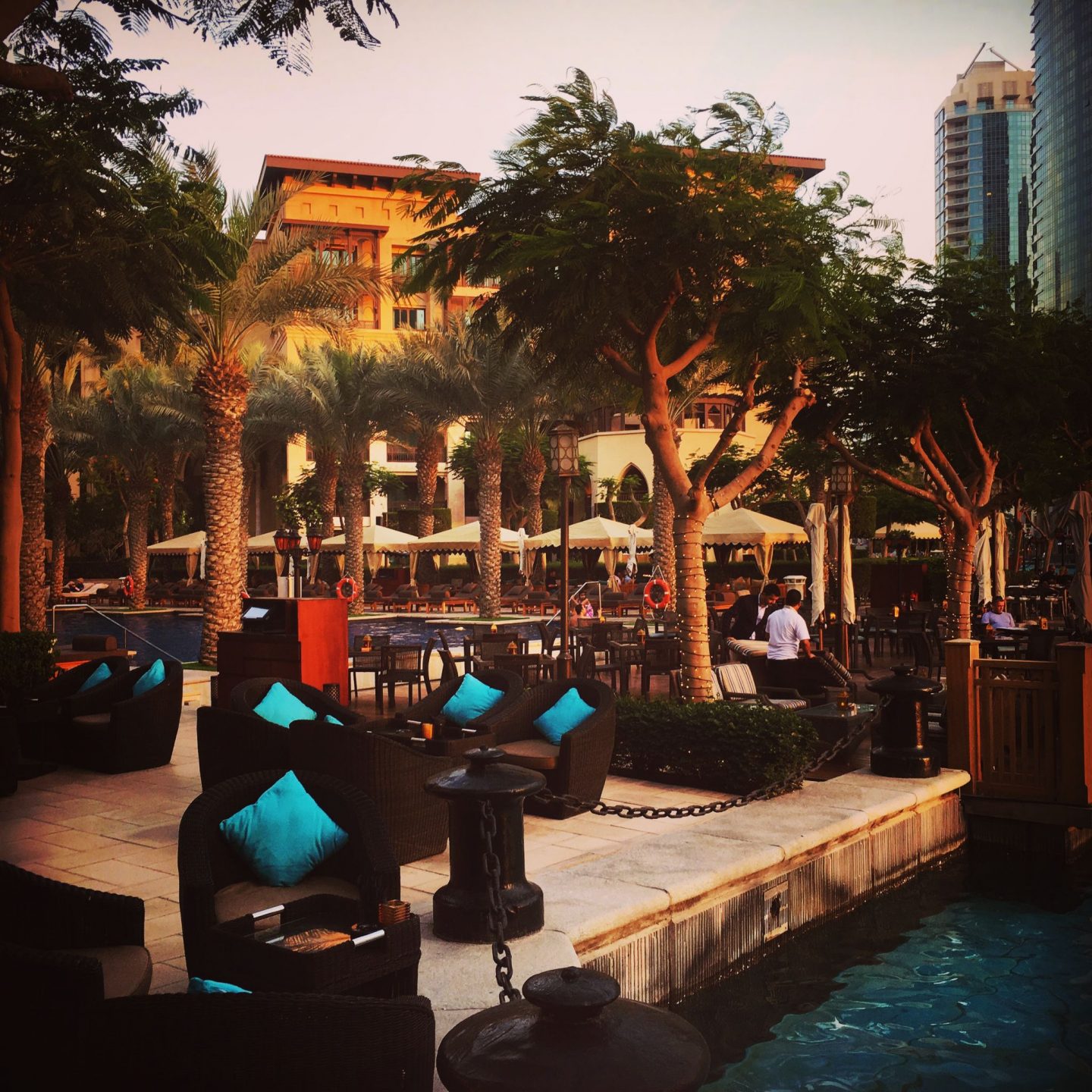 Atmosphere
Ewaan is Arabic themed and like the rest of the Palace is tastefully decorated matching opulence with local traditional style. It's a big restaurant so on both times we've eaten there it's never felt full which is a good thing in terms of access to the buffet. It might be a little quiet though if you want a lively atmosphere. It caters for all from hotel guests, through to families, couples, as well as larger groups with a wide range of seating areas.
Buffet options available
Ewaan offers a range of buffets throughout the week, with special theme nights which include the Seafood Buffet on a Friday evening, as well as the Arabian Nights buffet on a Wednesday night. They also do a very impressive brunch if you're still swayed by this option too. (Note though that only the brunch voucher on the Entertainer covers this. It's not applicable if you only have the buffet voucher!)
In terms of price, the two themed buffet nights cost AED 265 excluding drinks. This is where a buffet often differs from brunch in that often they don't include beverages. The other nights of the week (when it's non-theme nights) the buffet is AED 240 (again food only). The Entertainer voucher is accepted on all of the evening buffet options (if confirmed in advance). It can also be used on breakfast and lunch buffets.
Ewaan Arabian Nights (Wednesday) – AED 265 excluding beverages 
Ewaan Seafood Night (Friday) – AED 265 excluding beverages
Buffets on other nights (not themed) – AED 240 excluding beverages
*Correct at time of writing, visit Ewaan's website for full information on the current available offers.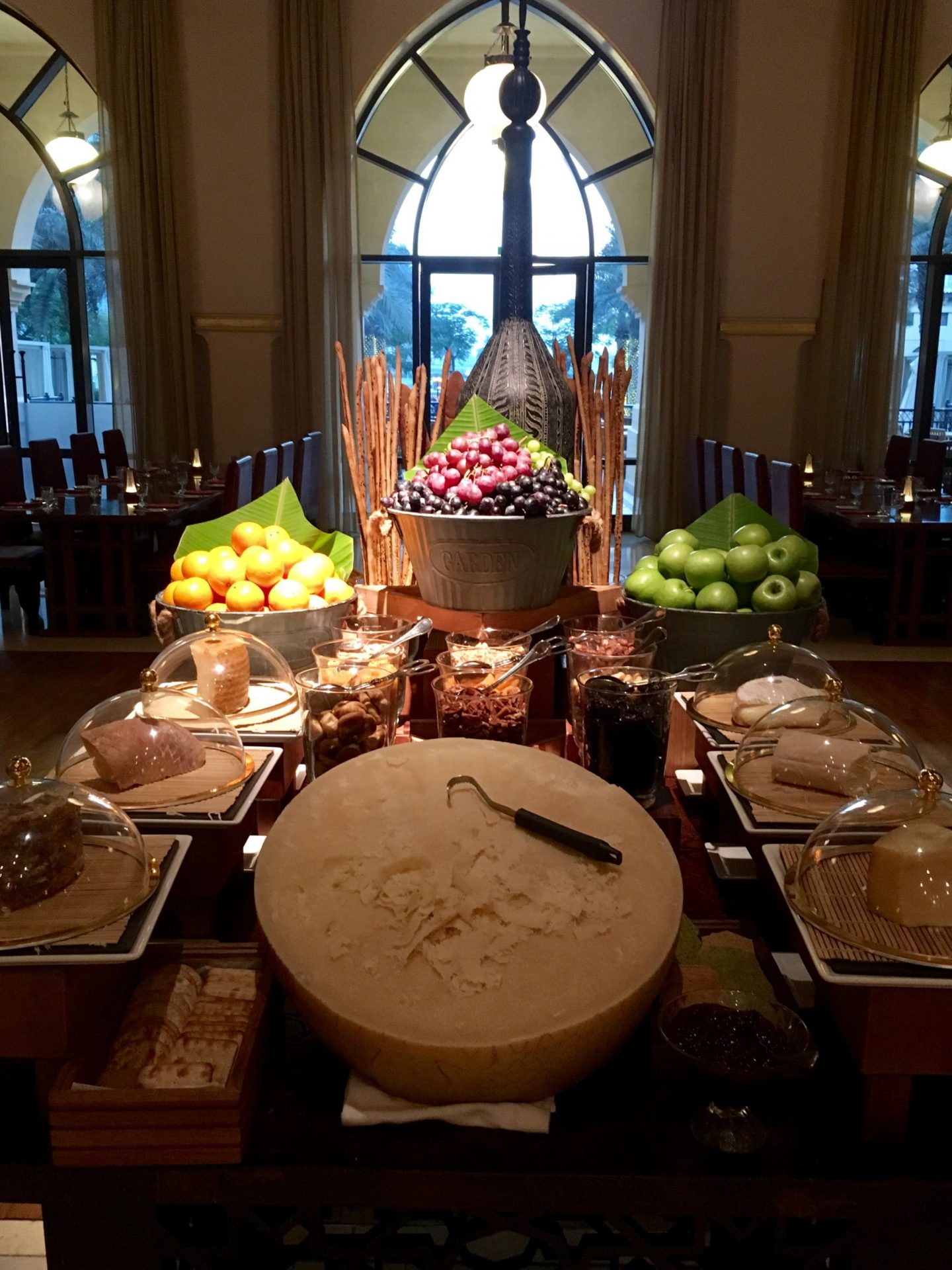 Food
Let's start with the basics – bread! I never factor this into my brunch selection before but it's pretty impressive here if you can squeeze it in (as is the cheese!). There's also a good selection of salads on offer and a dedicated area of Arabic appetisers from Houmous to Tabbouleh and freshly prepared Shish Tawook which comes recommended. The Arabic night isn't limited to this cuisine though with other options including sushi, a small selection of seafood and dim sum. And that's just the starters! Mains include a wide selection of meats ready to carve, as well as hot local specialities. There's also a great cook to order pasta station but portions are big!!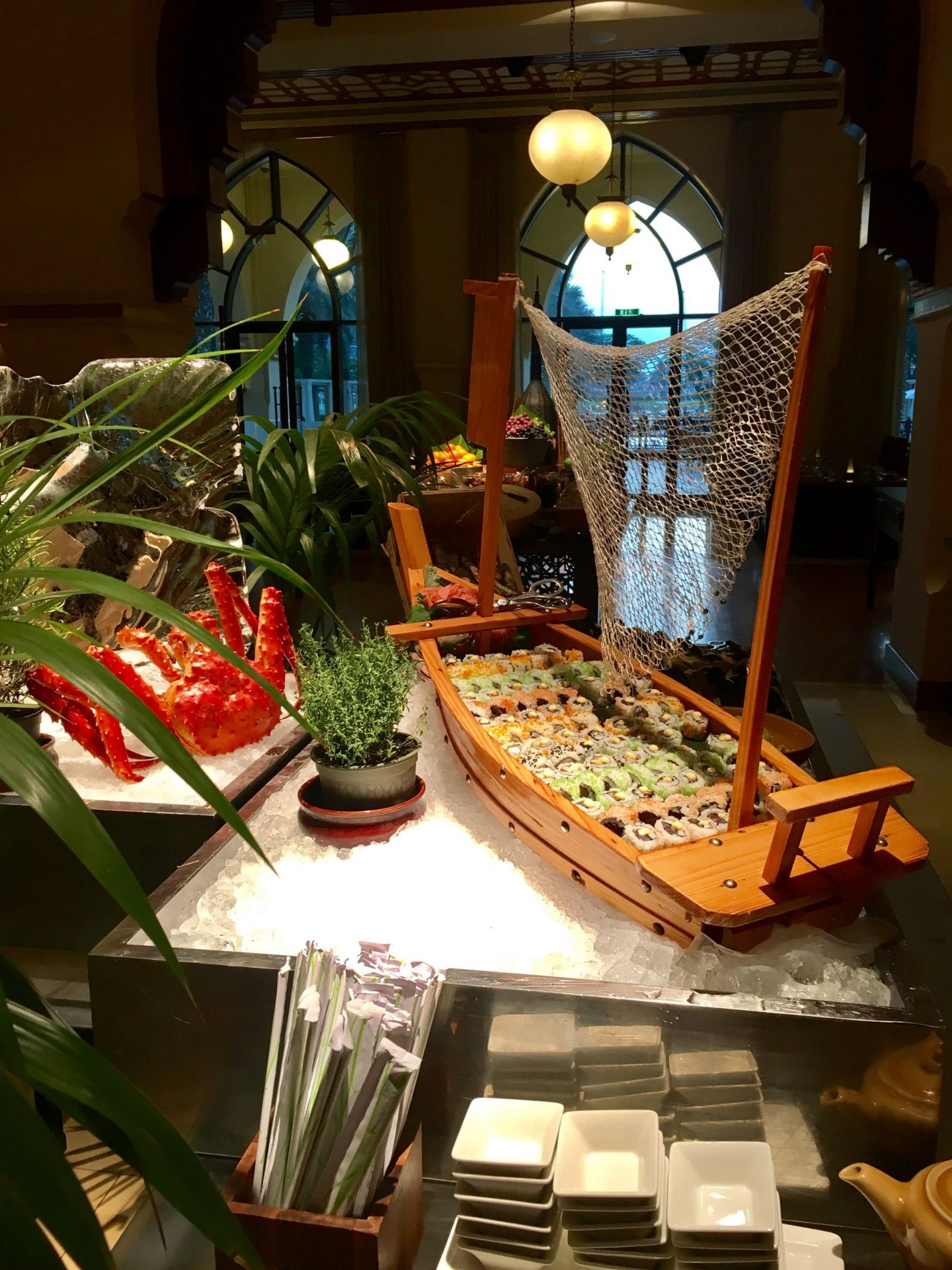 You also don't want to go too wild on the savoury front as you need room for dessert. Although not as wide a selection as a brunch, the dessert offerings still impress. With hot sticky toffee pudding, crepes made to order, and a chocolate fountain to name a few.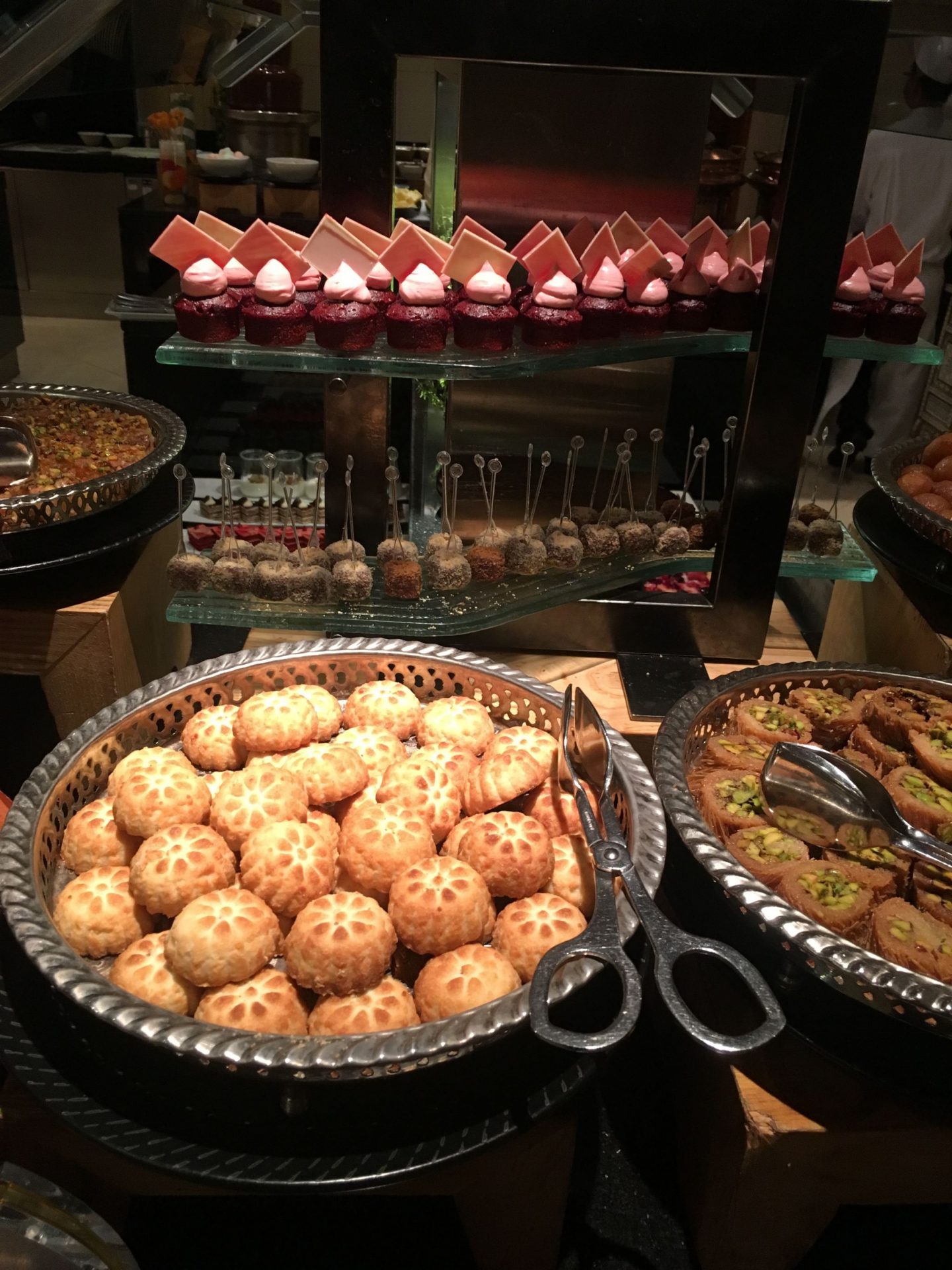 Then there's homemade ice creams and a whole host of smaller desserts, alongside Arabic specialities and Baklava. Highlights for me were the chocolate cake, raspberry panacotta and the lemon tart.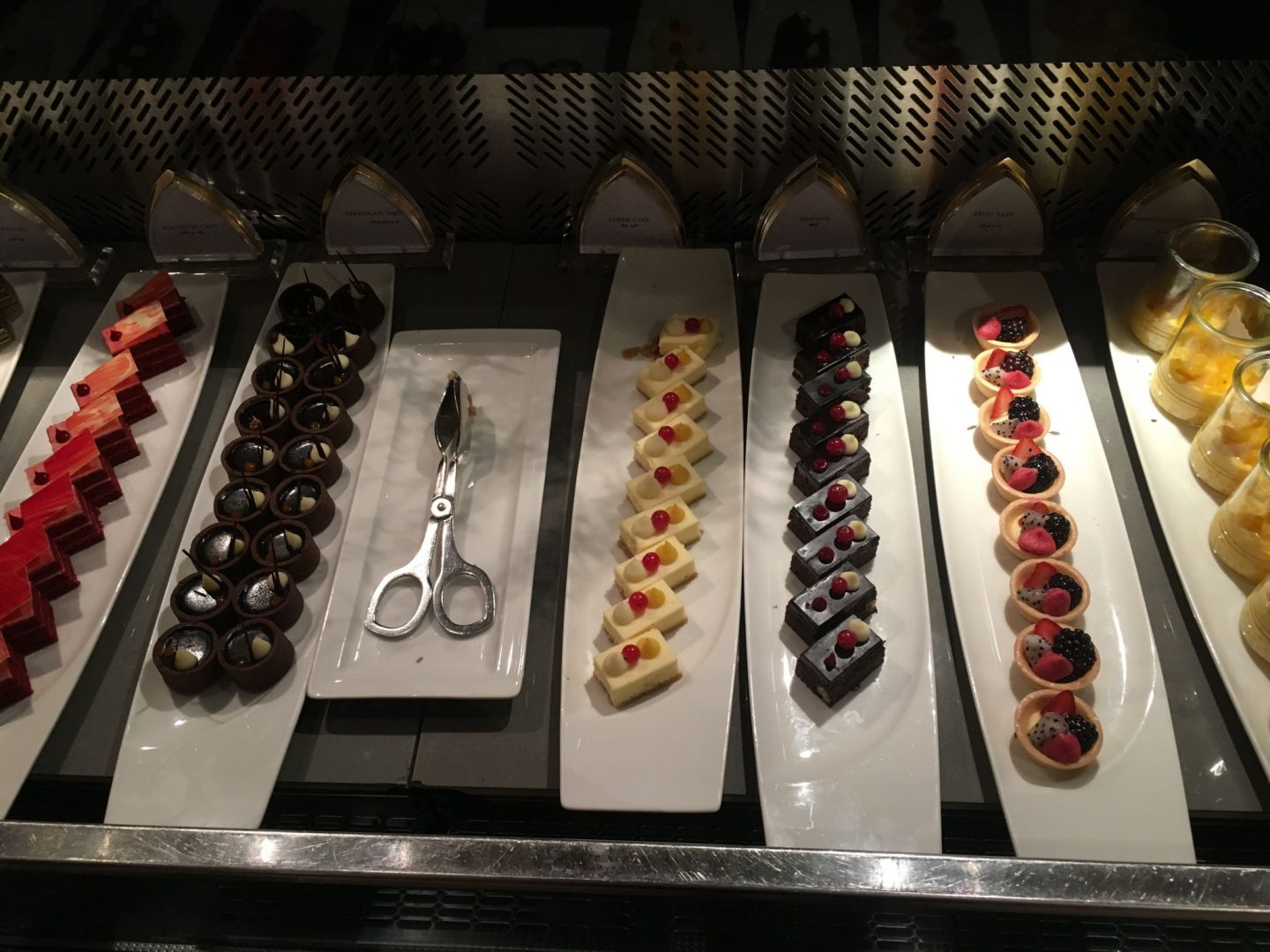 Seafood Buffet
Now a note on the seafood buffet. As you might have guessed the big emphasis here is on seafood alongside the above! So even if seafood is not your favourite you definitely won't go hungry. That said if seafood is your thing then you're in luck. There's a wide range of chilled seafood on offer with standouts including the lobster tails and dressed lobster. Lobster seems to be the star of the show as the grilled lobster is also very good. There's also a grilled selection of other fish including prawns, tuna and squid. It's worth trying some of the other hot mains too such as the seafood stew and traditional rice dish with baked white fish. There's plenty on offer!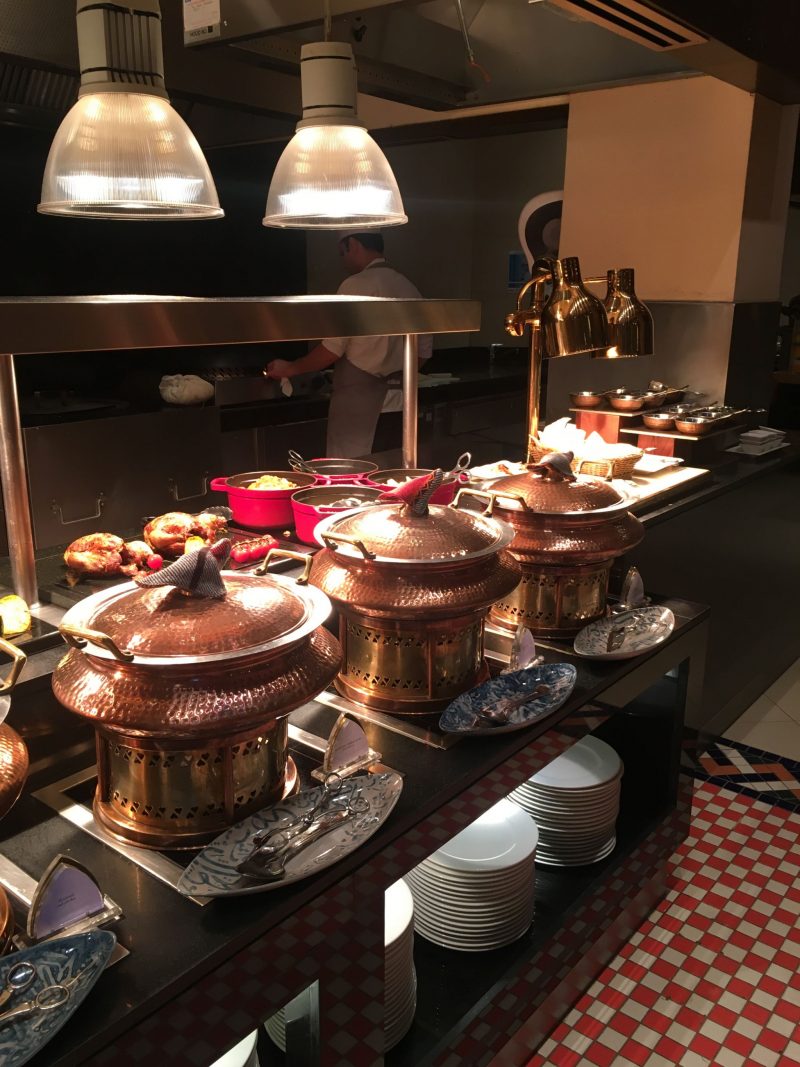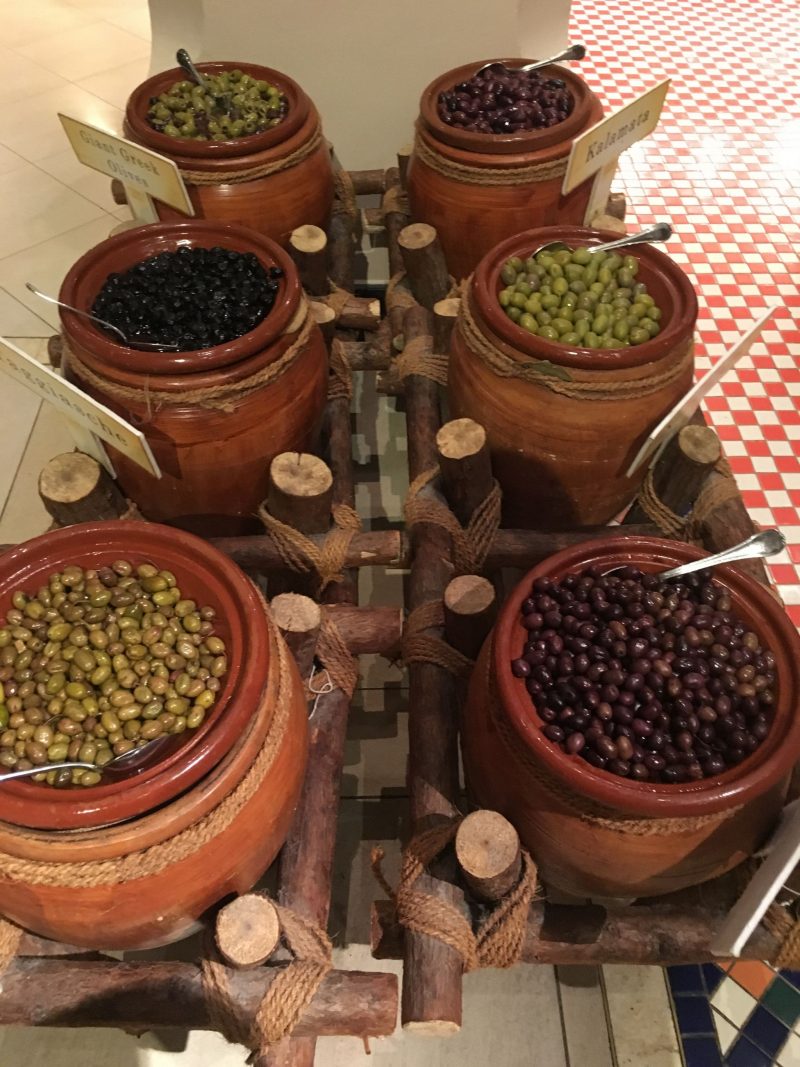 Drinks
We opted for a night off drinks so just had soft drinks to accompany the food as extra. This is usually the norm with buffets which typically don't include alcohol in the package (especially if they are on the Entertainer). Some buffets include soft drinks but it's best to check. At Ewaan drinks are additional.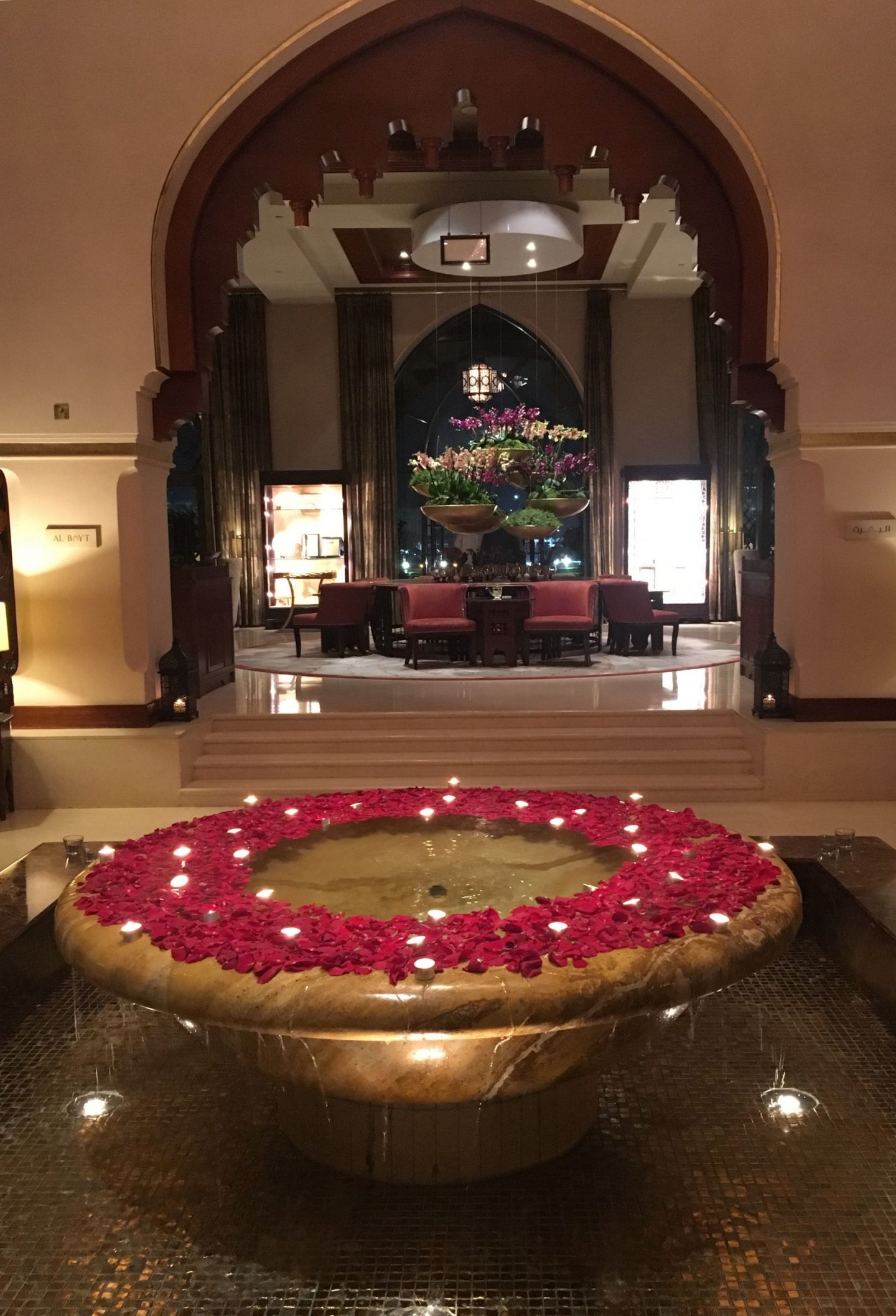 Overall
I really enjoyed trying a buffet over a brunch for a change. Ewaan buffet has a similar variety to a brunch so if you're bringing guests it will certainly still wow them. There's less atmosphere though and it was more of a low key affair which suited us but something to note if you're after a lively venue. The staff did mention that some of the theme nights have entertainment but it's best to check in advance on this.
If you fancy trying a buffet then it's always worth looking on the Entertainer generally which has a range of buffets as well as the brunch offers (full list on the latter here!). Regardless of offers, I think the Ewaan buffet is good value for money especially when compared to an equivalent meal in the other restaurants for dinner and given the variety on offer.
The Guestbook's comment: "For a high quality buffet with a wide range of choice then Ewaan ticks the box. It also has the wow factor in terms of location so is perfect to impress visitors or just to treat yourself!"