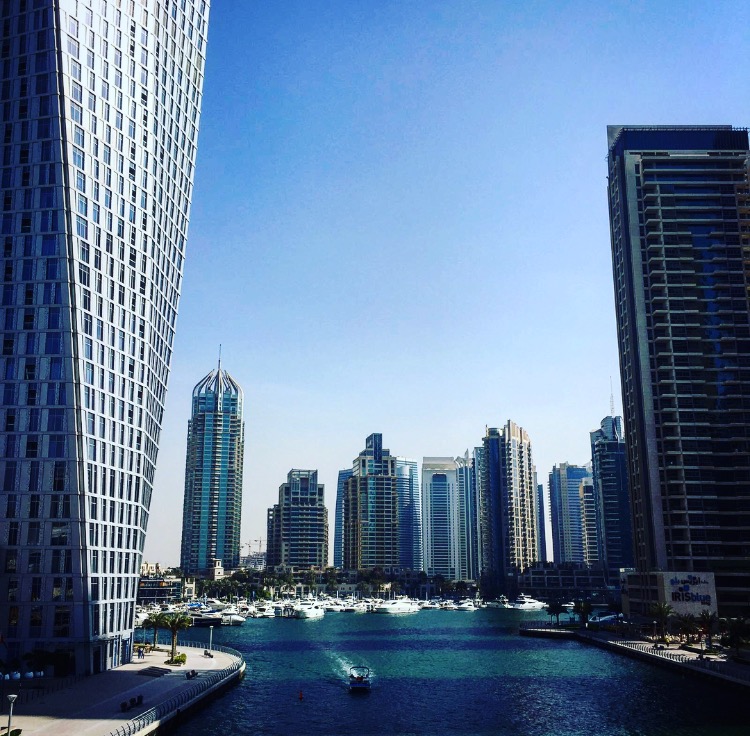 As much as I love The Entertainer App, it can sometimes be a bit daunting when trying to find a new restaurant due to the choice on offer. With this in mind, as well as sharing a guide to the brunches available on the Fine Dining Entertainer App here, I thought it was also worth picking out a few other offers starting close to home in Dubai Marina.  I know brunch isn't always the first choice for everyone, so here's a few of my other favourites. I'll be adding to this list as and when offers come up and also trying to focus on specific cuisines, occasions and locations. Hopefully this should help if, like me, you're struggling to make a decision!
Don't have The Entertainer? You can still enjoy the below suggestions if you're looking for some inspiration on where to eat in Dubai Marina.
5 top restaurant picks in Dubai Marina
Dubai Marina – best for dinner with a view…
Observatory, Marriott Hotel – Dubai Marina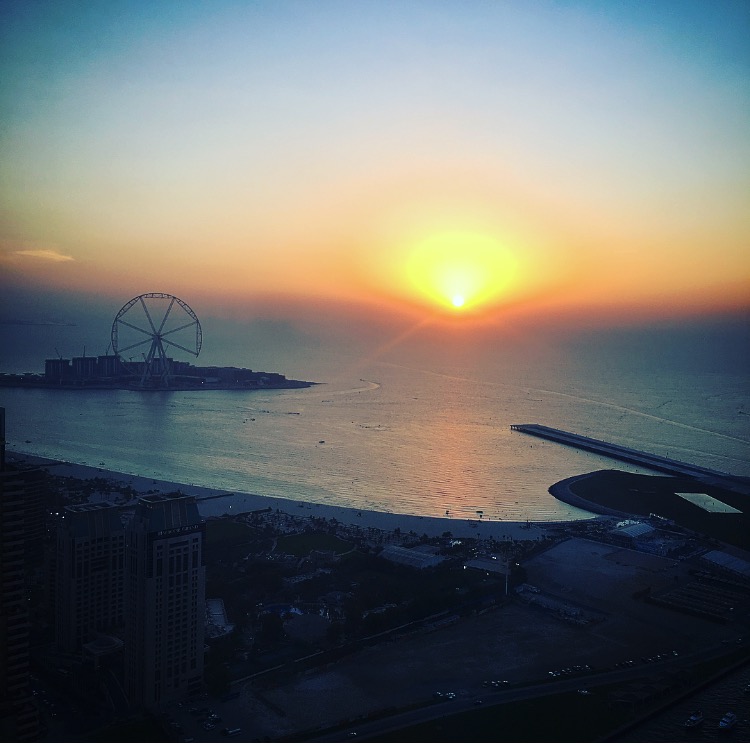 If you're looking for amazing views with your food then head to the Marriott's Observatory restaurant on the 52nd floor which has great views over the Marina and out towards the Palm. Try and get there just before sunset and have a drink in the bar on the same floor. Get yourself a window table and enjoy some sundowners (see this post for other bars with a view in the Marina).
In terms of food, this place is really focused on steak so there's limited options outside of this. It doesn't come cheap either but it is on the Entertainer as 2 for 1 and remember you are paying for those views.
Offer: Main Course
The Guestbook's comment: "One for a special occasion with wow views to impress a loved one or visitors. Big focus on steak here."
Dubai Marina – best for steaks…
Ruth's Chris Steak House, Address Dubai Marina 
Another very popular choice for steak is the famous Ruth's Chris Steak House in the Address Hotel Dubai Marina. Situated on the lower levels, this dimly lit restaurant epitomises cool and has it's roots firmly in it's hometown of New Orleans. As well as being a great option for dinner, there's also the Friday brunch that's worth paying a visit to (see here for the full list of all brunches on the Fine Dining Entertainer). Apart from the Entertainer offers available, Ruth's Chris Steak House also has other mid-week deals such as a very popular (and reasonable) Ladies Night which is highly recommended. It's worth checking outside the Entertainer depending on the night you are looking to visit because some of the deals work out better value. Find out more about the offers available here.
Offer: Main Course
The Guestbook's comment: "A firm favourite for steak lovers – this guarantees high quality and is perfect for a date night."
Dubai Marina – best for home comforts…
The Scene, Pier 7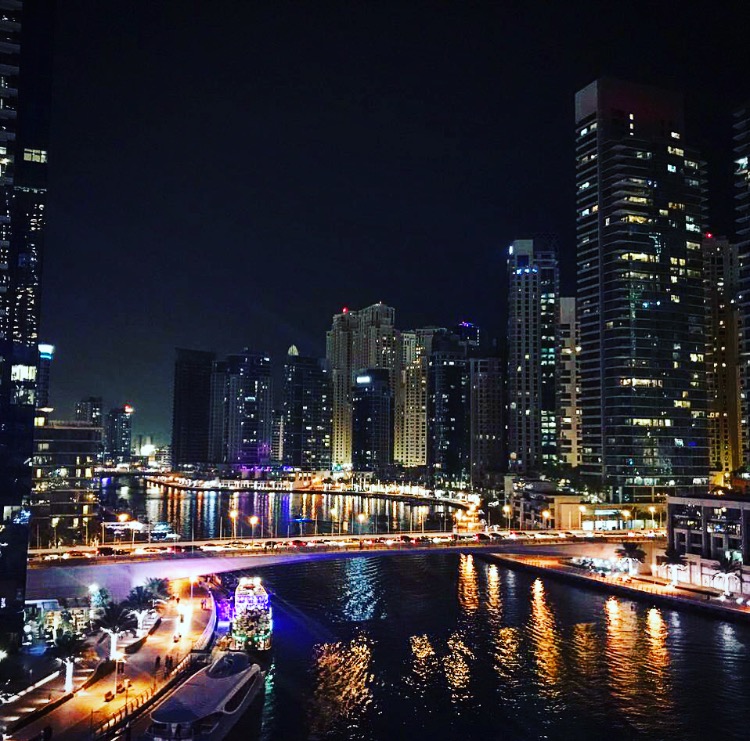 The Scene is one of the restaurant offerings in the very popular Pier 7 adjacent to Dubai Marina Mall. Serving breakfast (it has a voucher too!), lunch and dinner, as well as just drinks – The Scene does Great British classics really well. It's a firm favourite for good old fashioned British dishes, as well as a few classics with a twist. The fish and chips comes recommended if you're missing the UK a bit too much. There's also specials including a curry night which is worth looking out for (see their website for more on what's on). The restaurant also offers amazing views over the Marina so book outdoor seating for those cooler months.
Offer: Breakfast & Main Course
The Guestbook's comment: "A great all rounder for British classics with breakfast, lunch and dinner available."
Dubai Marina – best for breakfast…
Bistro Des Arts, Address Dubai Marina 
As well as the Scene just around the corner, the French Bistro inspired restaurant, Bistro Des Arts, also offers a great breakfast option and is on the Entertainer. Alongside breakfast this place also serves lunch and dinner (main course are also covered by the app). Bistro Des Arts, alongside Ruth's Chris Steakhouse, is in the Address Marina but is hidden away on the ground floor so you might actually feel like you're in France rather than metres from Dubai Marina Mall!
Offer: Main Course & Breakfast
The Guestbook's comment: "For an escape to a French Boulevard look no further than this little hideaway. Perfect for a leisurely breakfast or a French inspired classic main course".
Dubai Marina – best for spice…
Spice Emporium, The Westin Mina Seyahi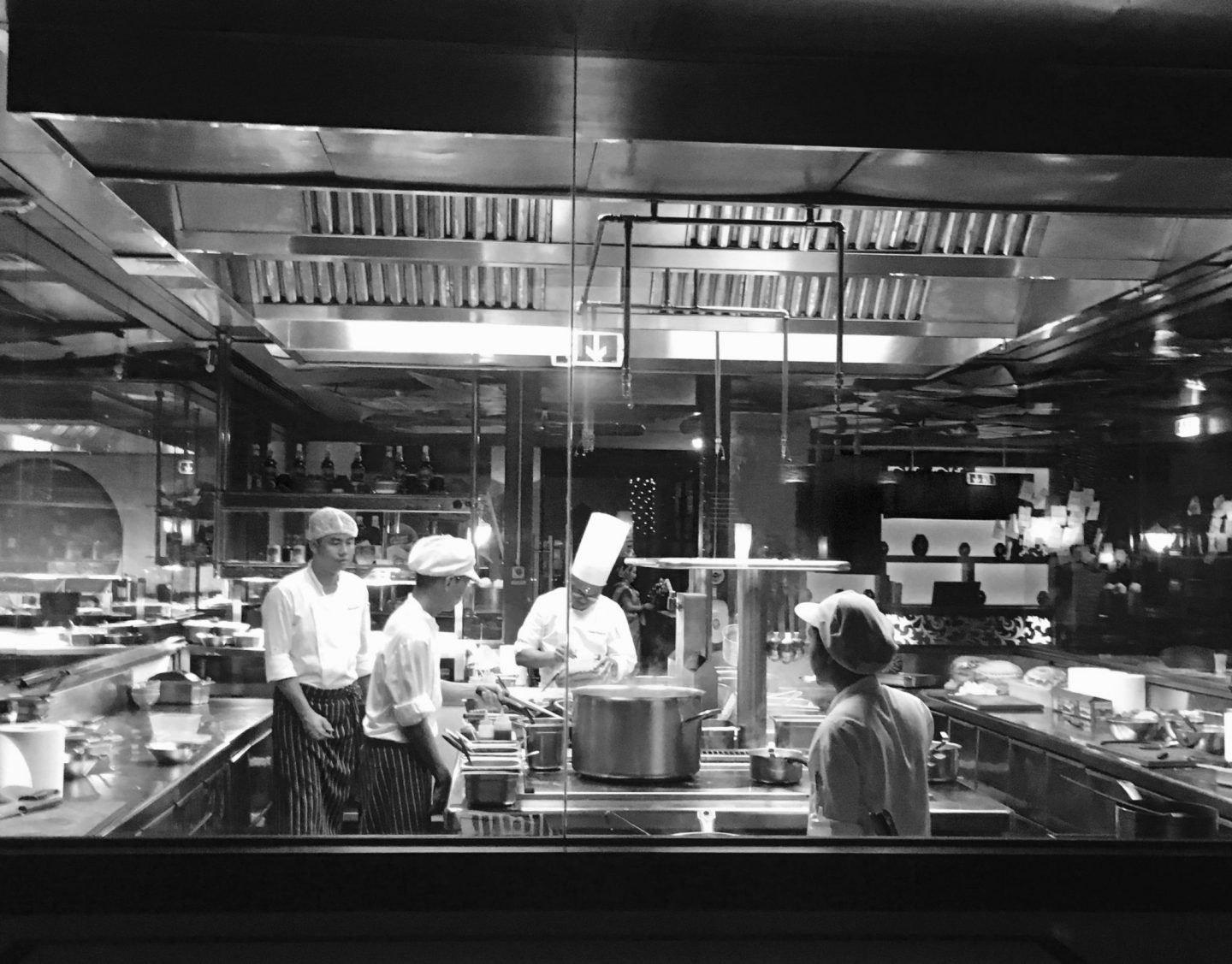 Spice Emporium is one of many restaurants situated in the Westin Mina Seyahi offering some tasty Thai classics. It's just off Dubai Marina but worth a visit. The kitchen is open so you can see the chefs busy at work if you sit inside. There's also a large terrace which is perfect in the cooler months. Entertainment in the form of Thai dancers and musicians is also on offer and adds to your evening. A selection of food from Spice Emporium also features in the very popular Westin Bubbalicious brunch if you'd prefer to sample a few of their delights over a brunch instead (full brunch review here).
Offer: Main Course
The Guestbook's comment: "For an authentic Thai dinner with great outdoor seating in cooler months then Spice Emporium is a good option in the Westin."
 No freebies have been offered or provided by any of the establishments featured in this post!