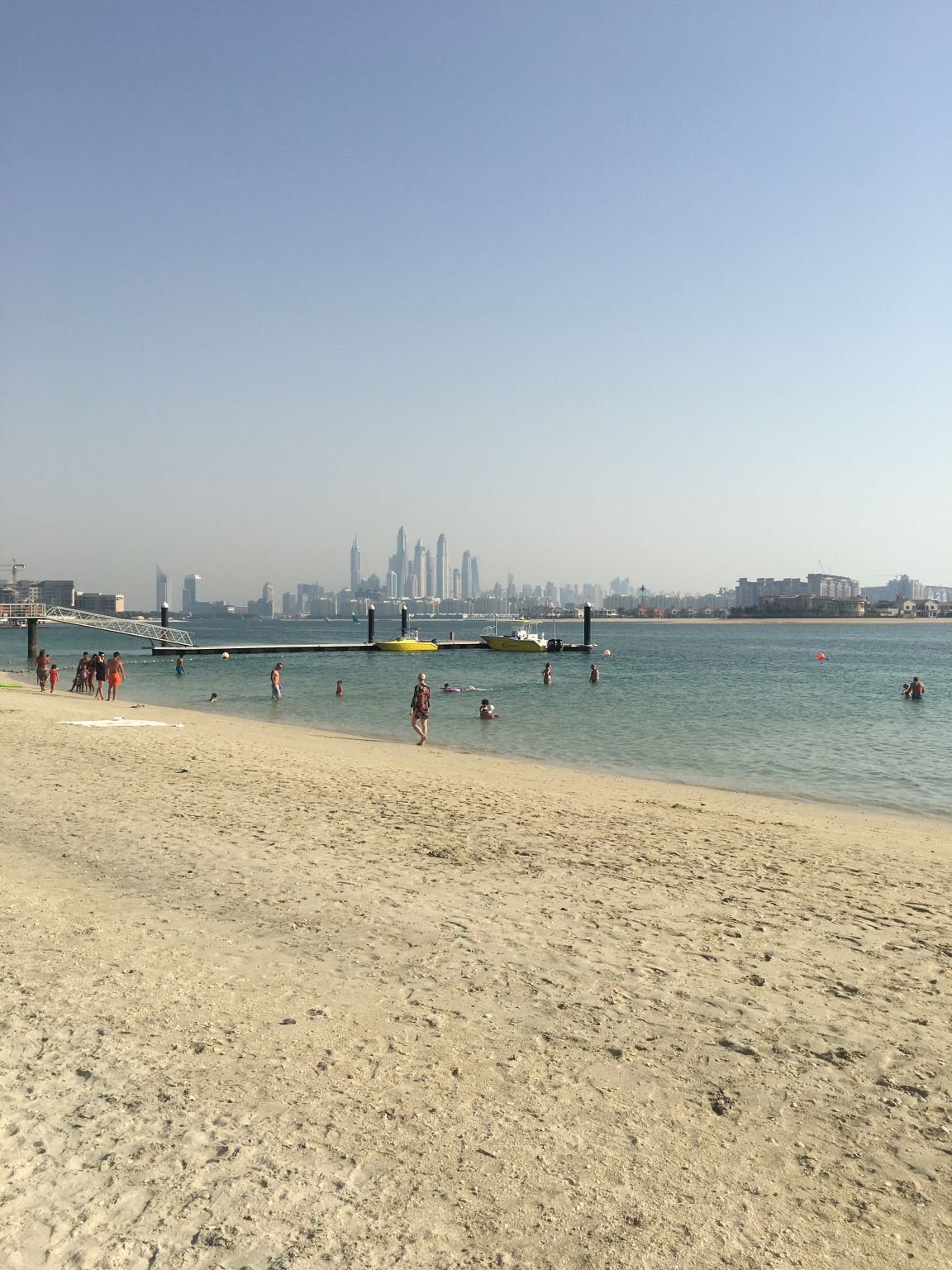 If you live in Dubai you'll know that the summer is best avoided. Although ideally you'd leave for these months when temperatures regularly top 40 degree celsius, that's often wishful thinking and not possible. So apart from hibernating at home indoors or at the malls for these months, the other option is to book yourself a popular staycation to try and embrace the Dubai summer months.
Why a staycation?
Staycations are a great chance to have a mini break if you can't escape the heat of Dubai over the summer months. Whilst it's still going to be hot, least you'll be a bit more contented if you've got a nice pool, beach views, and a drink in your hand.
If I'm honest I've always thought Dubai staycations were a bit of a waste of time and money. Why pay to drive 15 minutes down the road in some cases when often your apartment has a pretty nice pool already. This was my opinion before I started looking at the offers and now I'm definitely eating my words. Whilst driving down the road to use a nice pool does seem a bit excessive, this is Dubai. Also with so many brilliant bargains at some of the best hotels it's the perfect opportunity to sample a bit of luxury for less and treat yourself.
UAE Resident's deals in Dubai
This is when it really pays to be a UAE residents as lots of hotels offer excellent rates specially for residents so they can fill their rooms during the low season of summer months.
Not only this, but the best part is that a lot of these rates include breakfast and dinner packages. When eating out doesn't always come cheap in Dubai, the chance to combine a pool day, dinner, and an overnight stay for a reasonable cost suddenly seems like too good an opportunity to miss. In addition offers with food and beverage options included lesser the sting that can sometimes happen with staycations. Often you can find great room only deals but then forget that you'll spend a small fortune on all these extras once you're there.
3 Dubai staycations for 2018
Dukes Hotel, The Palm – Dubai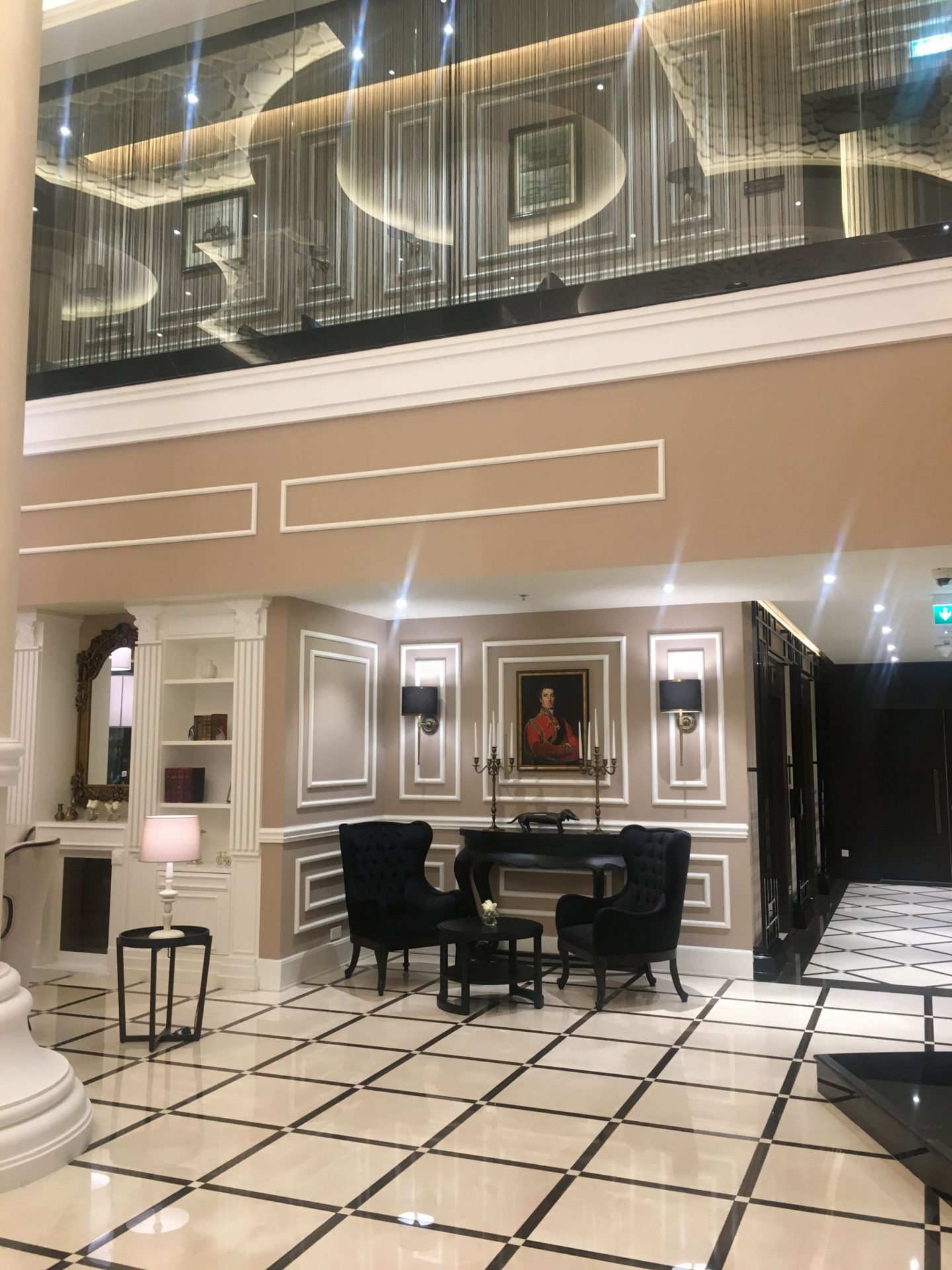 Where?
Located on the trunk of the Palm, the Dukes Hotel is the sister hotel of the very grand Mayfair hotel in London. Although the Palm Dukes might not have the years and reputation like it's older sister (it only opened last year), it's impressive all the same and has lots of nods to it's British heritage from elements of the decor to the Great British Restaurant serving which serves great (British) classics.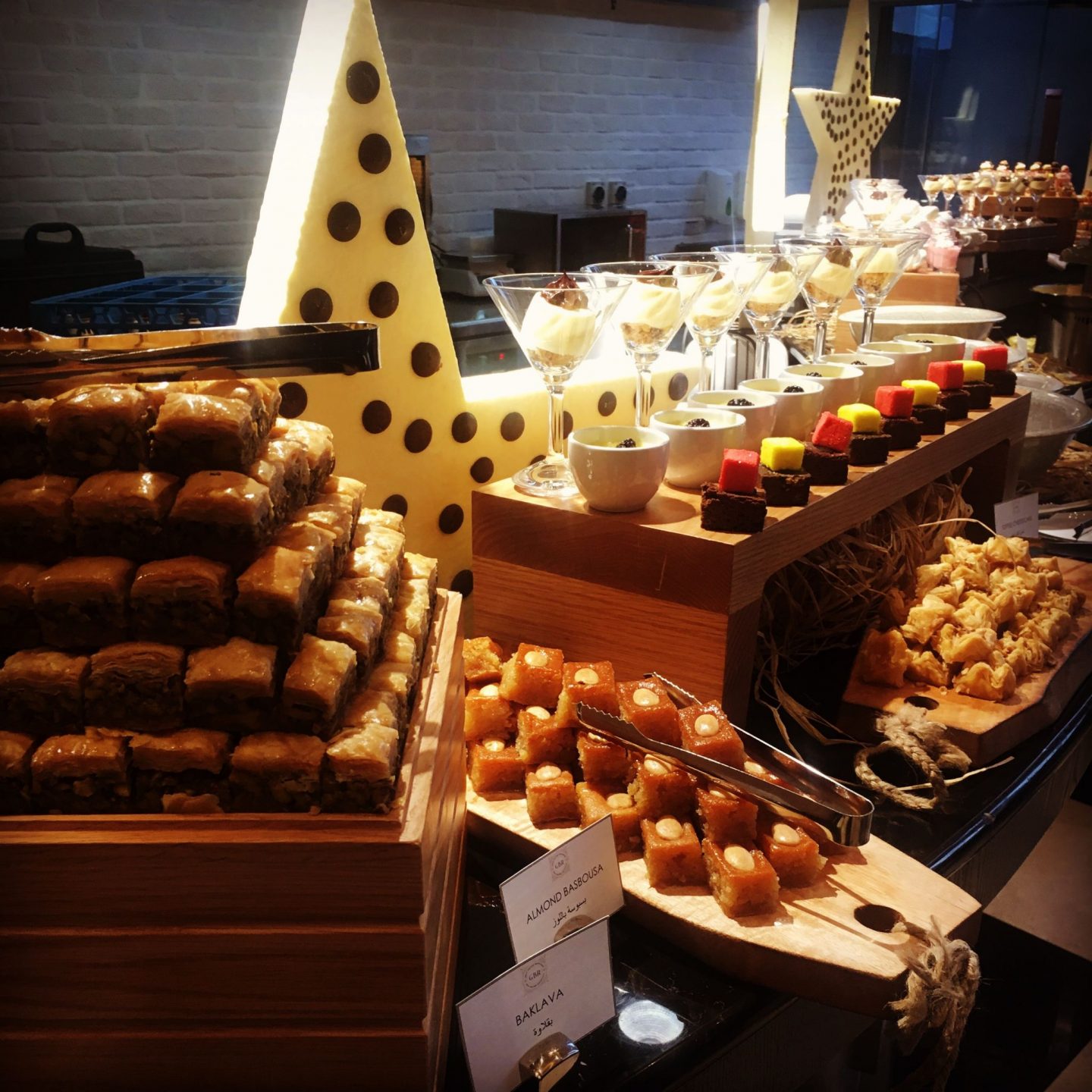 What's the deal?
There's a really good deal to be had here with a room rate (which starts at AED 750) including AED 650 credit for food and beverages. It's also not one of those offers that promises and doesn't deliver, there's genuinely rooms for the starting room rate of AED 750 although factor in taxes. A recent quote was provided coming in at AED 938 once taxes were included. With the credit back it's still a pretty good offer and that's your breakfast, lunch and dinner sorted. You've also got access to the pool facilities (they have a great lazy river too!) and of course your overnight stay. A really nice dinner out in Dubai alone and you might not be far off the AED 750 mark anyway so if you're looking to treat yourself but like a good deal this could be one for you. For more details on the latest offers and availability visit their website.
The Guestbook's comment: "Excellent value. Often staycations can add up when food and drink isn't included and you just go on room rate so this ensures that additional costs during your stay are minimised."
Madinat Jumeirah – Dubai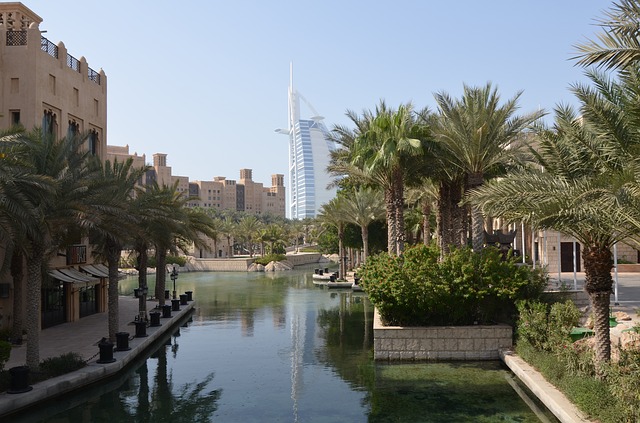 Where?
You can't really miss the Madinat Jumeirah, the mega resort spans a large area next door to the Burj Al Arab and Jumeirah Beach. Featuring a number of hotels including Al Qasr, Al Naseem, Mina a Salam and Dar Al Masyaf, there's a lot of choice here. And that's before you even look at the choice of restaurants on offer during your stay – you might want to extend that stay by quite a few nights to make the most of it!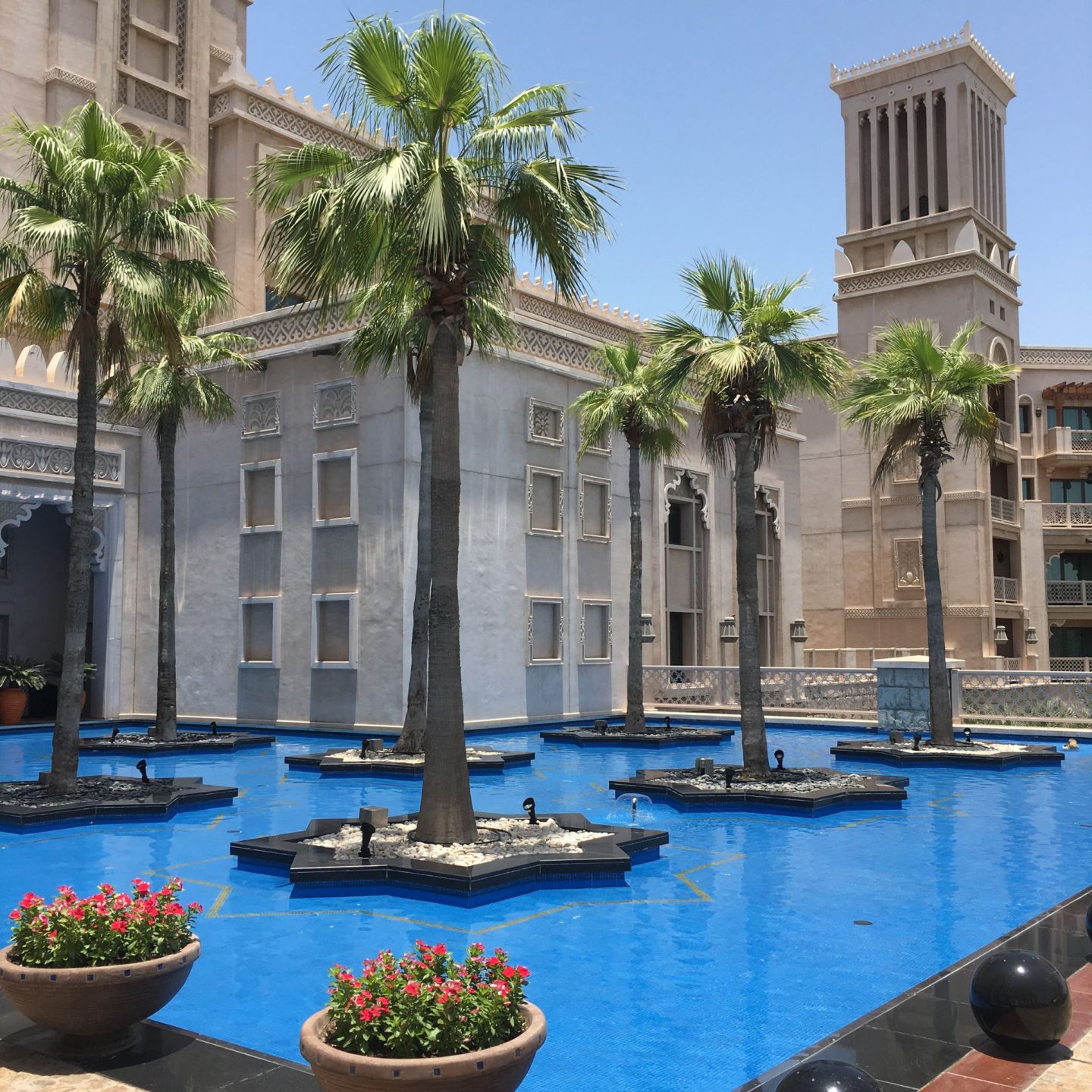 What's the deal?
The deal varies depending on which hotel you pick but at present most of the above hotels mentioned are offering 15% off the room rate for residents. If that doesn't sound that impressive it's worth adding that the deal also includes breakfast and dinner in a wide selection of restaurants, as well as access to the Talise Spa and the pool facilities. Prices vary according to dates and the cheapest option tends to be Mina a Salam for just under AED 1000 per night, with Al Qasr more likely to set you back AED 1400.
Not as cheap as the Dukes offer, but it's still pretty good for what you get if you consider the cost of breakfast, dinner, a pool day and an overnight stay independently. Watch out on the restaurants here though, whilst as mentioned there's a wide selection, a small number of the more luxury ones (e.g. Rockfish) have a supplement if you decide to dine in them so check first. There's still a lot that are no supplement though so plenty of choice. Full details on the offer are here.
The Guestbook's comment: "You can't go wrong with the Madinat Jumeirah for the wow factor and as a treat. All hotels are excellent and the food options available in this package provides great choice and variety."
The QE2, Mina Rashid – Dubai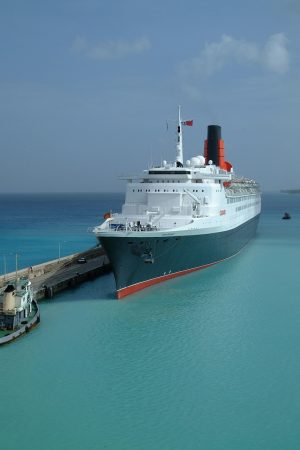 Where?
Fancy a staycation with a difference? Then you can't beat this option of spending a night on the newly opened QE2 now docked in Dubai's Mina Rashid. Although there's no beach on your doorstep as such you've definitely secured a sea view. You also get access to nearby Laguna Water Park in La Mer as part of the GCC Summer Escape package.
What's the deal?
There's a range of offers available at the moment but the GCC Summer Escape deal is probably the one worth opting for. Starting from AED 499 for two people including complimentary upgrade to the next room category. You also have breakfast included and can choose between lunch or dinner as part of the package. Lunch/Dinner is served in the Lido which is an international buffet option.  If you're looking for something a bit more formal and more in keeping with the traditional QE2 then you can opt to upgrade and dine in the Queen's Grill for an  additional AED 150 per person. To find out more about the deals available visit the website.
The Guestbook's comment: "For a staycation with a difference then this has to be the number one choice, it's also a great deal with breakfast and lunch or dinner included meaning that there's limited hidden costs".
Looking to travel further a field? Have a look at Kate's recommendations for where to visit for a long weekend from Dubai here.