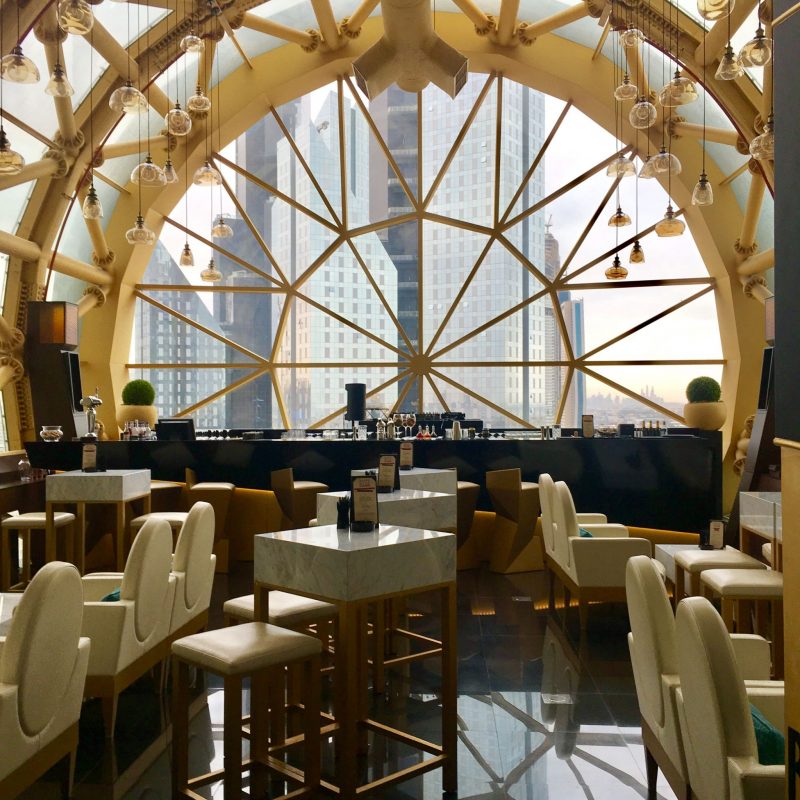 Al Grissino has been on my list of brunches in the Entertainer to try for a while so it was on an uncharacteristically gloomy Friday in Dubai that we headed here.
What's the story?
Al Grissino is an upmarket Italian restaurant in the heart of DIFC. It's a short walk from the Financial Centre Metro (if you are one of the few who get the Metro to brunch like us!!). As well as having a small but lovely restaurant, there's also a very nice bar with the wow factor (see the picture above). The restaurant caters for all; from business lunches, through to dinners, and of course what we were there to sample – brunch! 
Location

 
Located on the 16th floor of the Emirates Financial Towers in DIFC (in the same building as Mint Leaf of London), it's probably not the most obvious choice for brunch. This area is all about the week when it's bustling with workers. The weekends are a lot quieter as we found out. We were only one of a few tables there for brunch which was a shame given the delights we were about to enjoy. And then there's the view – this is proper date location if you're looking for one with stunning views over the Burj Khalifa. Make sure you ask for a window table. Also bear in mind that the restaurant has smoking and non smoking so make sure you specify. We asked for non smoking but ended up on the next table from the smoking area. Although they must have really effective air systems as it wasn't an issue even though there was quite a few smokers (and I'm really not a fan!).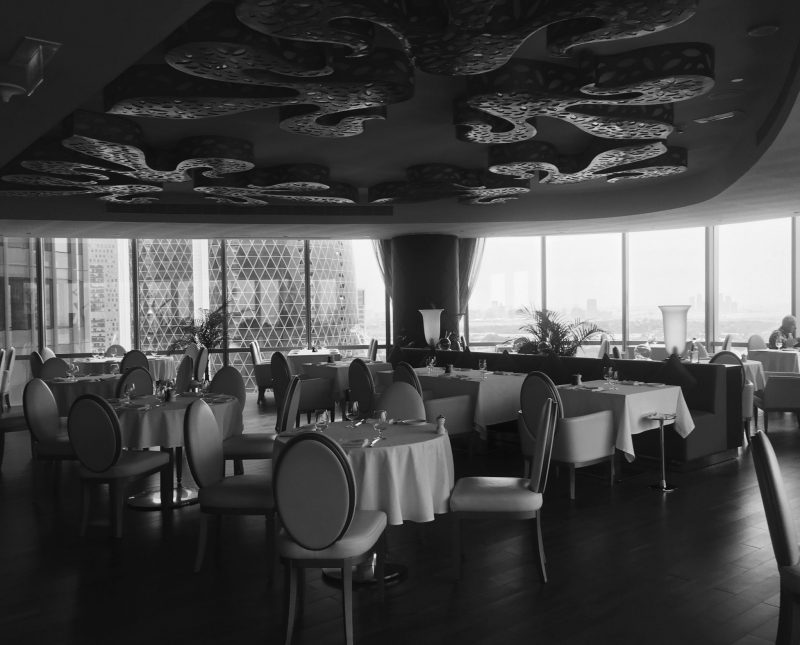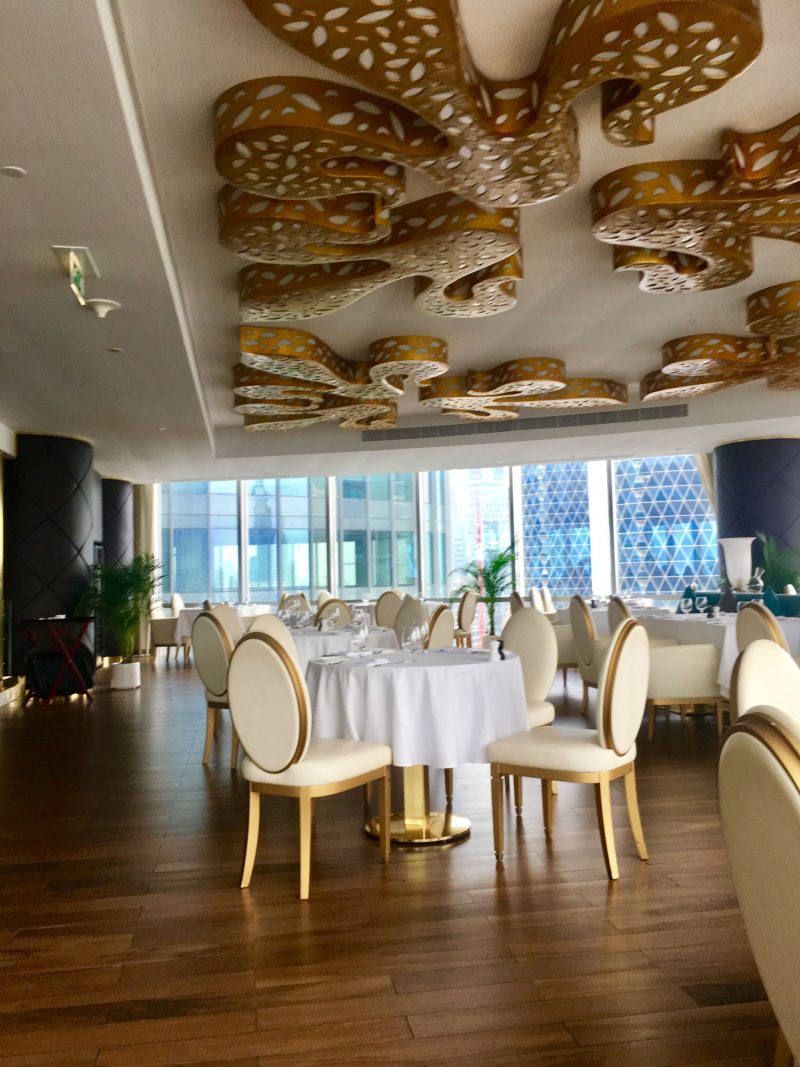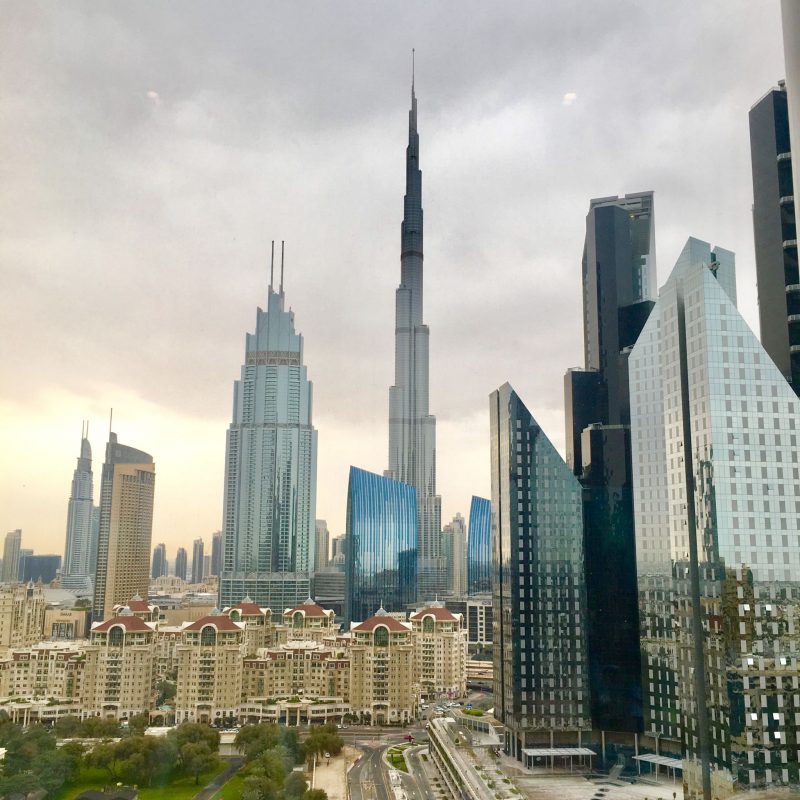 Food & Drink
Starters
Now to the important details – the food. I'm always nervous when I go to a brunch and it's not buffet. Will there be enough? Will I like it? Question 1 is a stupid question (this is dubai – it's all about excess!!).  Question 2 was answered with a resounding yes. The menu (below) varies slightly week on week but has lots to offer.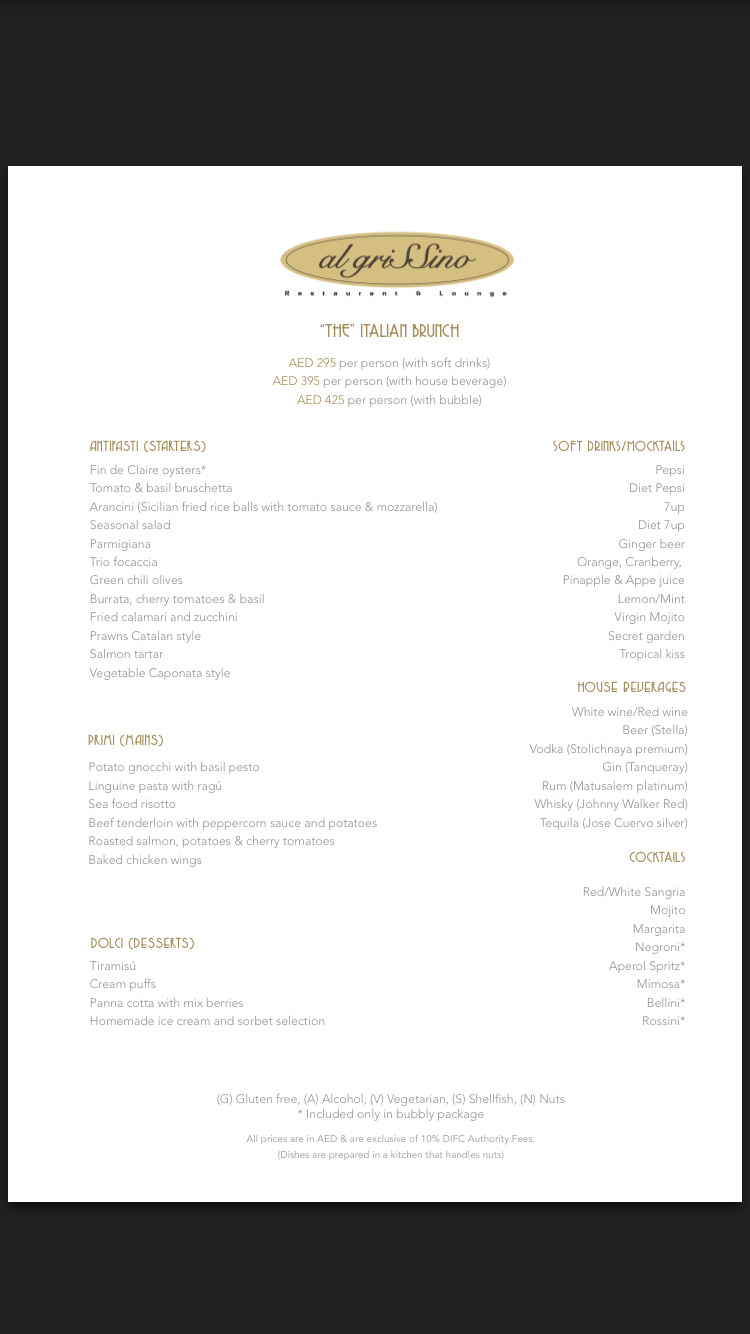 Starters
The brunch starts with a range of hot and cold starters presented to your table. Note. there are a lot of starters!! First up were oysters (available if you opt for the bubbly package which I'd recommend). Alongside this was tomato and basil bruschetta, a lovely selection of foccacia , green chilli olives and arancini.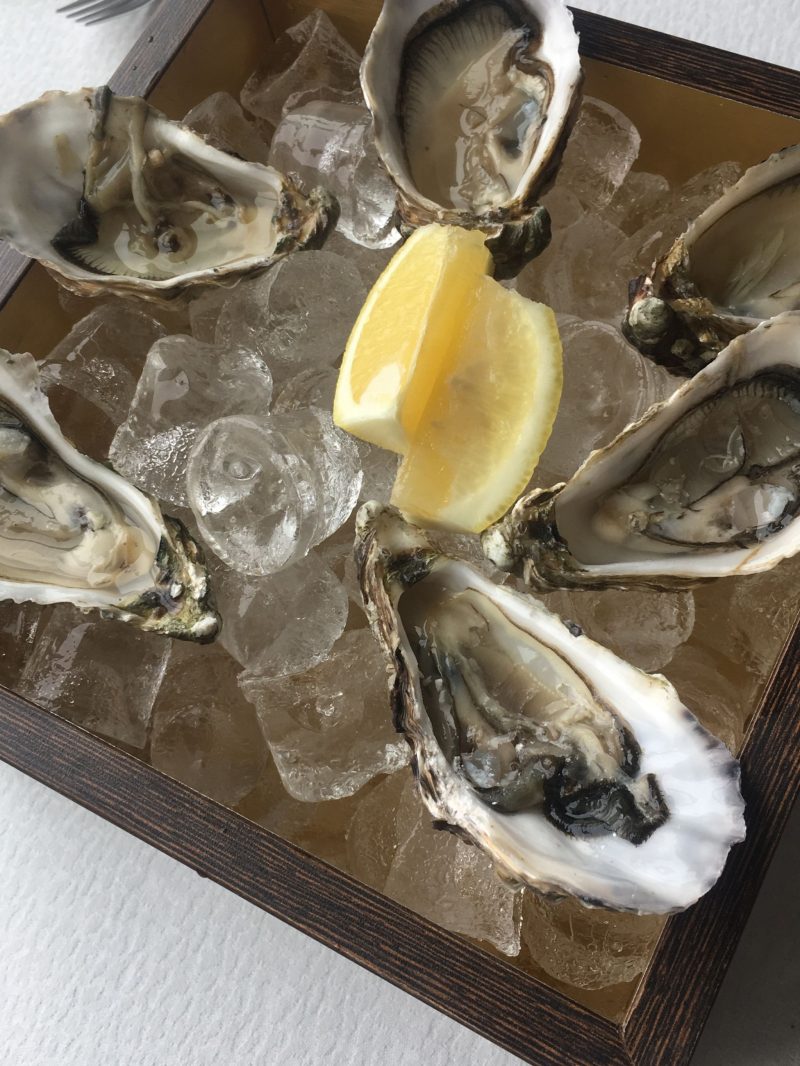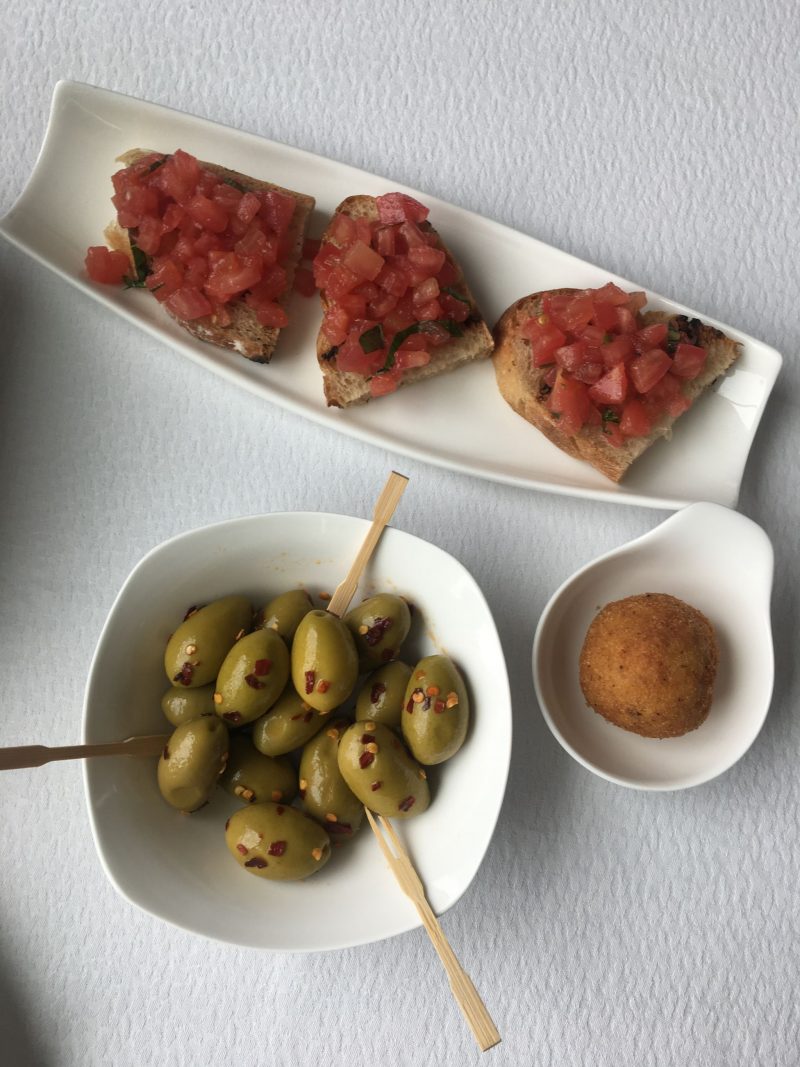 A generous initial selection. Portions are generous too and bear in mind there's many more starters to come so pace yourself. If anything we were hoping the starters would slow down a bit but I can see why they do it, there's a lot to get through. There's also a good amount of time then before mains so you have some time to recover. As well as starters on the menu, we were also treated to the chef's dish of the day. In this case a (very large) portion of mussels.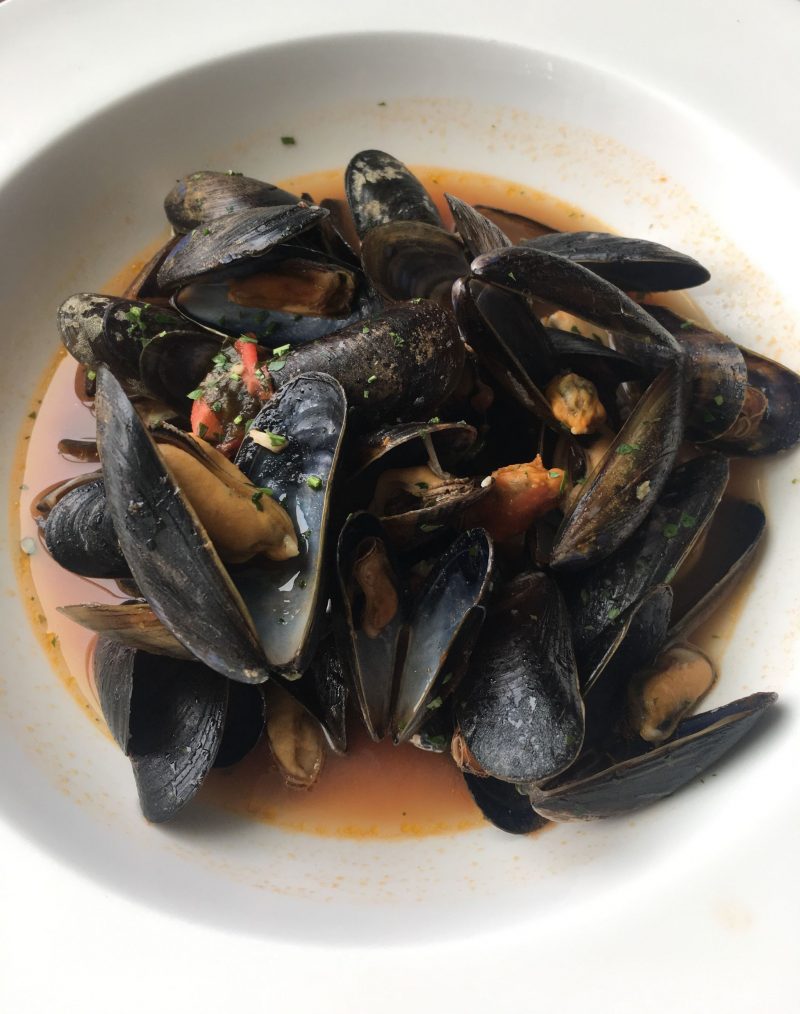 This was shortly followed by parmigiana, delicious burrata with tomatoes and basil, and salmon tartar. And final (starter!) course included fried calamari and zucchini, prawns catalan style, vegetable caponata style and seasonal salad (pesto broccoli).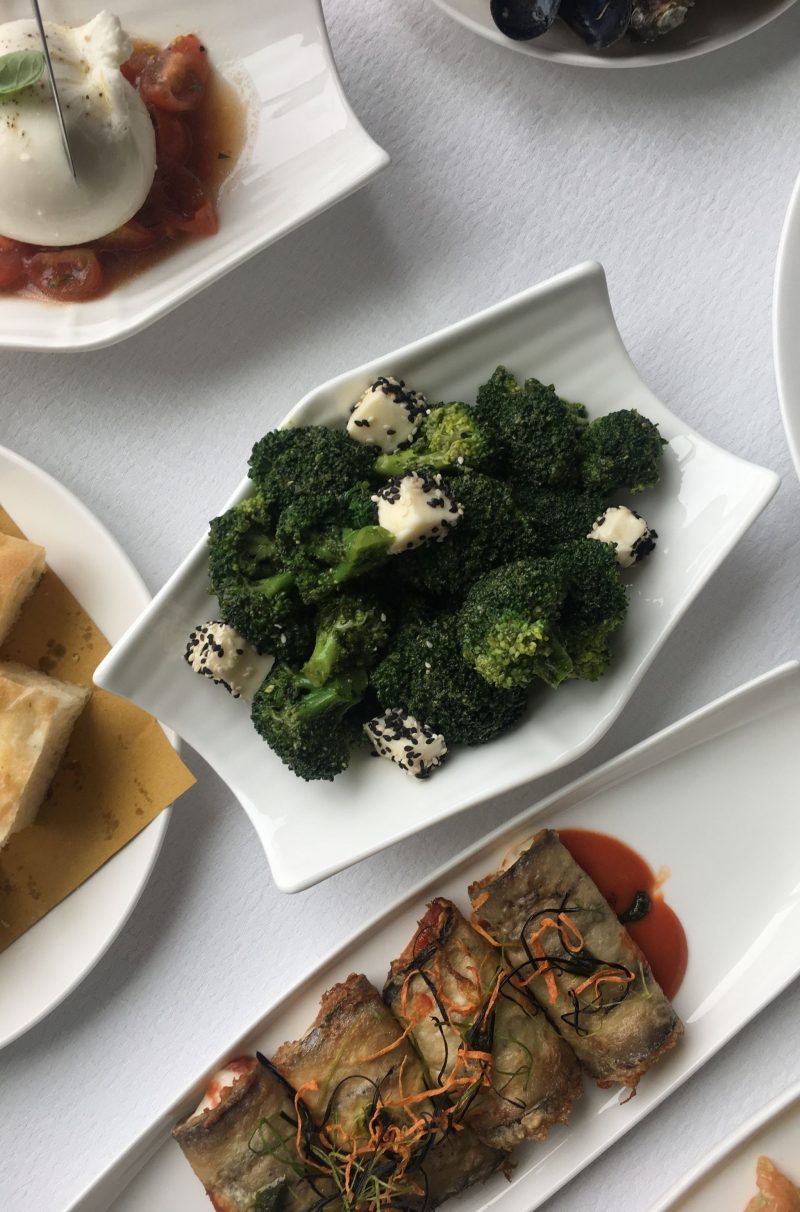 There's so many options for starters and you will most certainly be spoilt. Highlights for us were definitely the burrata and the salmon tartar, but all were excellent. We were probably not such big fans of the vegetable caponata style but that might be more a personal preference than anything. As already mentioned, portions are big! I hate waste so found it difficult leaving things. Therefore my only possible improvement for the starters would be for smaller portions. It was great that you could sample everything, but it would be good to order more rather than end up leaving dishes.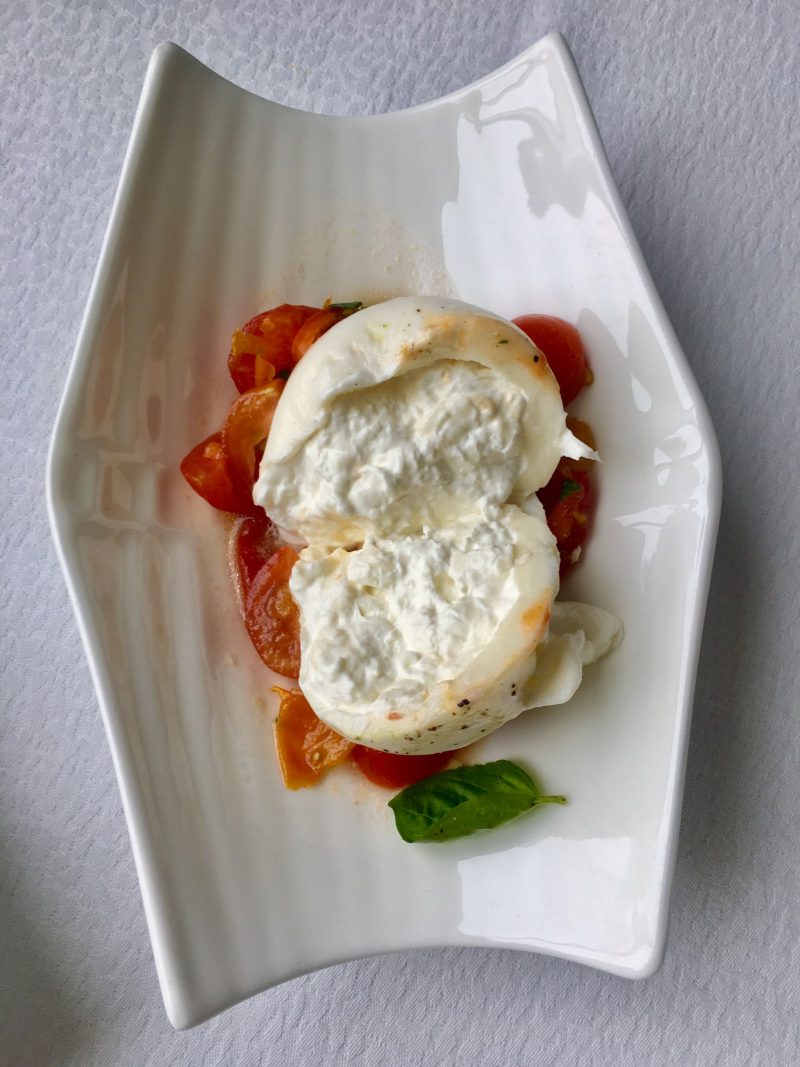 Mains
There's a wide choice of mains and I'm pretty sure they would bring them all to the table if you wanted but they sensibly asked if we'd like to pick a selection. (Probably after seeing our faces post starter!). The waitress recommend the mushroom risotto, beef with peppercorn sauce, and roast salmon with potatoes and cherry tomatoes.
These were all options we'd had our eyes on so definitely agree. We have one plate of each to share between three initially. The risotto was incredible but very rich so was eaten in moderation. The salmon was also delicious, as was the beef.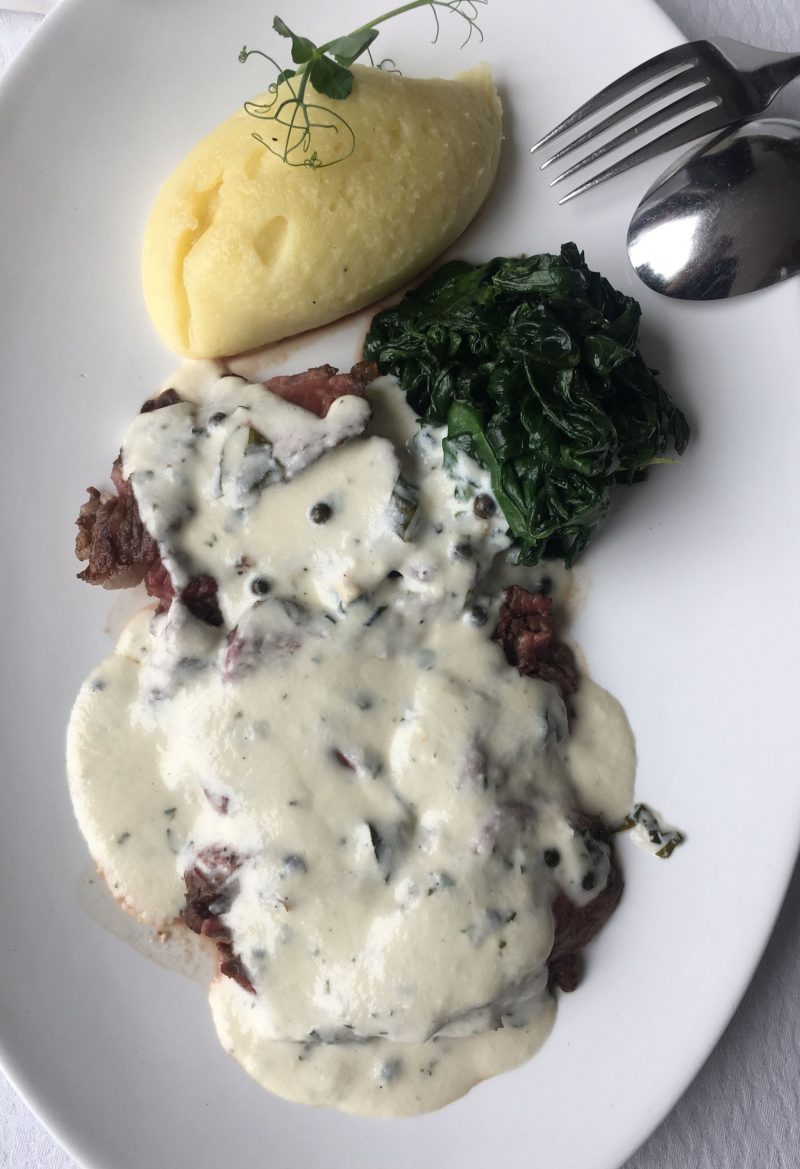 I probably favoured the salmon and risotto but all were delicious dishes.
If you're looking for more traditional Italian options then there's also a number of pasta dishes available. For us at this stage in the game we thought the other options might be a bit lighter than pasta!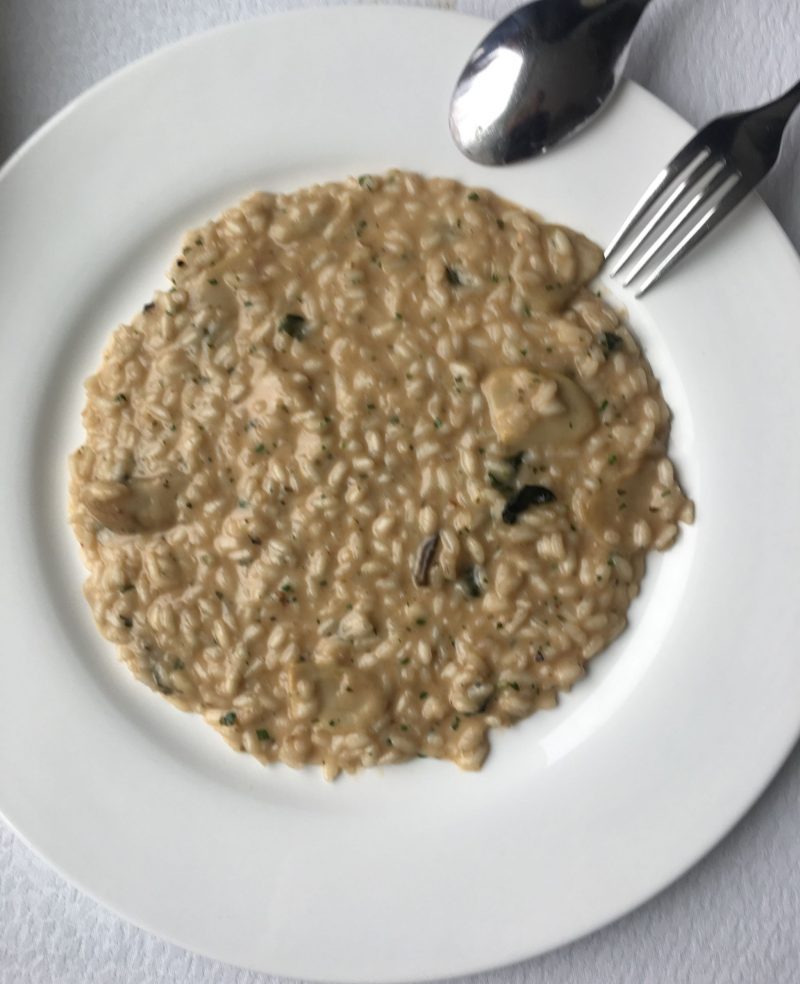 We ordered repeats of the salmon and beef (as well as an additional order of the chicken wings), which in hindsight was a really bad idea as we were so full.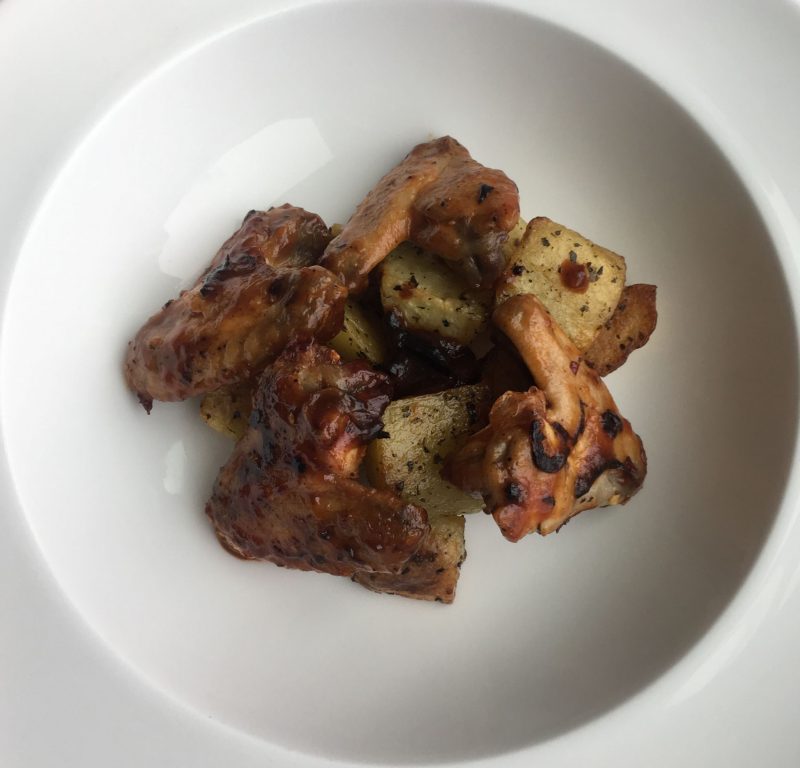 Desserts
Desserts were a welcome relief in terms of size with mini versions of tiramisu, cream puffs, panna cotta with mixed berries and homemade sorbet and ice cream selection. Tiramisu was definitely the stand out dish here.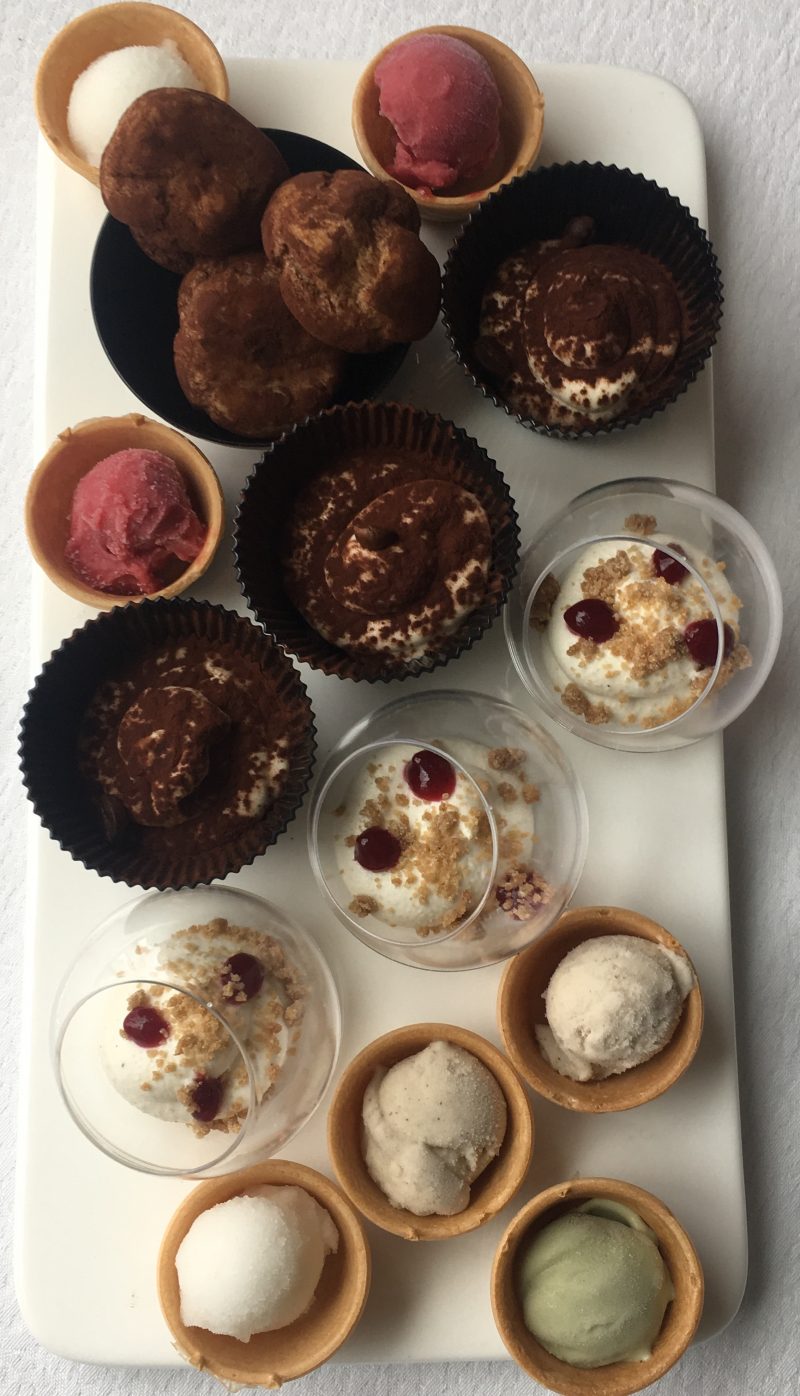 Drinks
The drinks menu is really varied and the cocktails are very impressive both soft and alcoholic. We were really impressed with the quality which is sometimes lacking at brunches. There was also prosecco through the bubbly package which was great. There's a wide selection of spirits too and wine available.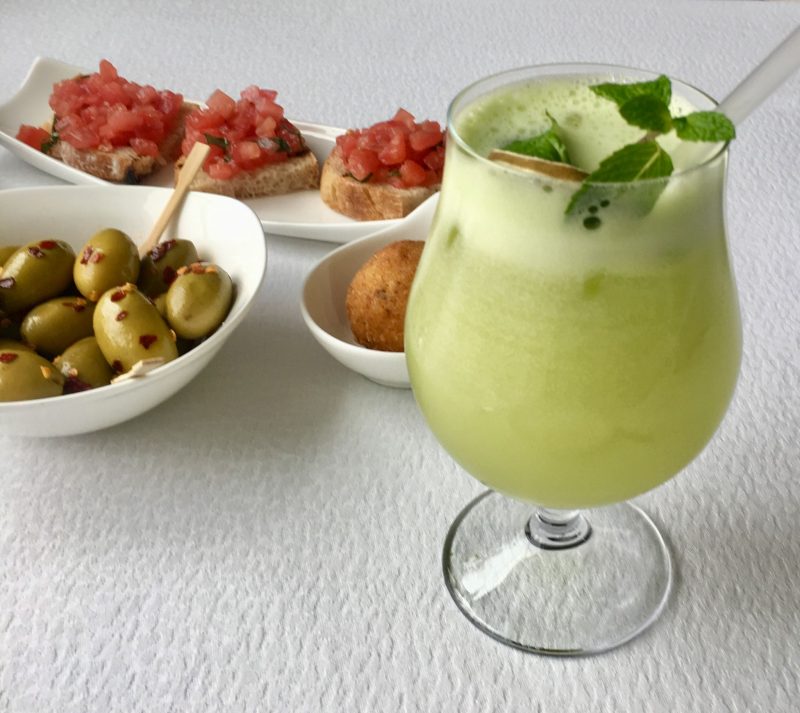 The cost
Prices are pretty good for the range of drinks and food on offer too, although bear in mind that there's an authority fee added to the total and VAT which is not included in the published price so this is added too. It would have been good if this was included in the price but it was still excellent value for the quality of food and drinks. It's also on the Entertainer Fine Dining App, making it even better value (for more on brunches available on the app see this post).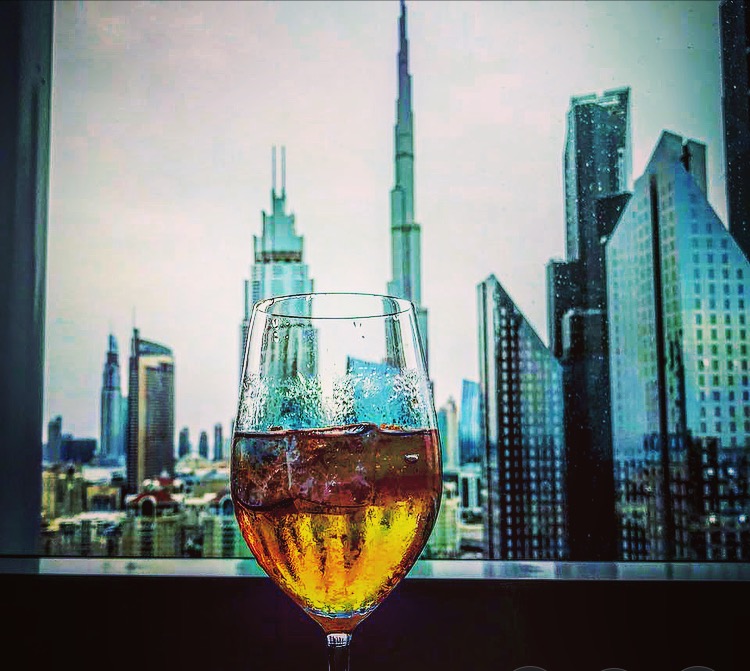 Overall
Overall I really enjoyed Al Grissino for brunch. The service was also excellent throughout with attentive staff who were more than happy to advise on choices. It's very much a quiet brunch which is a shame because it deserves to be a lot busier given what's on offer, but I really think location could deter some. The lack of guests need mean a slight lack of atmosphere (party brunch this isn't), although we were told that usually they have a piano player which would have been a nice addition.
The Guestbook's comment: "

For a quiet and relaxed set menu Italian brunch with excellent views across Downtown Dubai (and very good food) then this is the perfect brunch!"