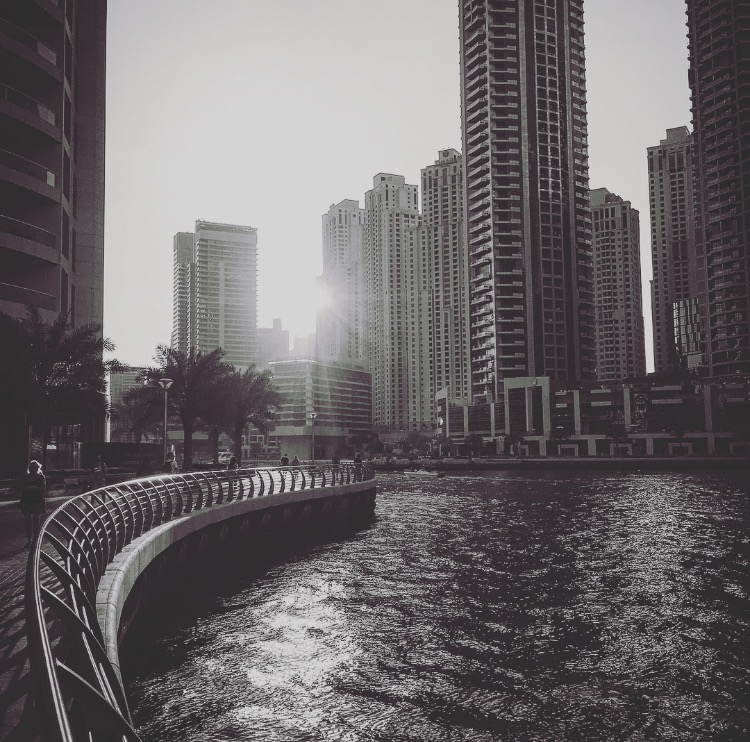 Whether you're visiting Dubai for a short break or relocating to call Dubai home, there's plenty to keep you busy in the land of sand. From the glitz and glamour of "new" Dubai, to the treasure troves of the souks in "old" Dubai, there's something for everyone. Here's a few of our favourite things to see and do in Dubai.
A is for Abra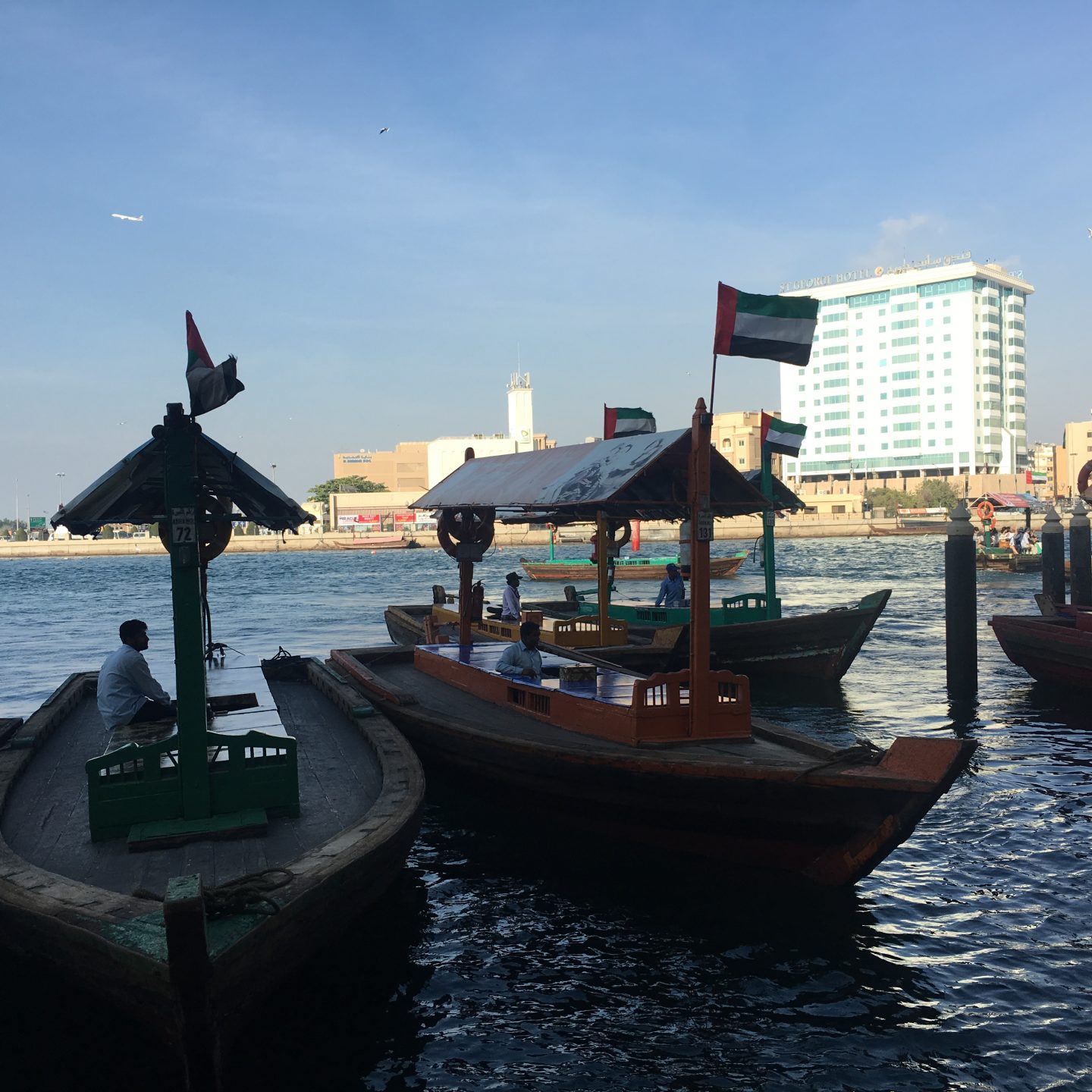 Although most people think of the vertigo inducing towers and 5* hotels when they think of Dubai, there's also the other side, Old Dubai, which is just as impressive and not to be missed. Around Dubai Creek you'll find a refreshing contrast to the newness and glitz elsewhere, with a whole host of souks to explore. And what better way to see the sights than via the cheapest transport on offer – an Abra. These small boats are easy to come by and line the Creek and for 1 dirham are a real bargain. See this post for making the most of a trip to Dubai Creek.
B is for Brunch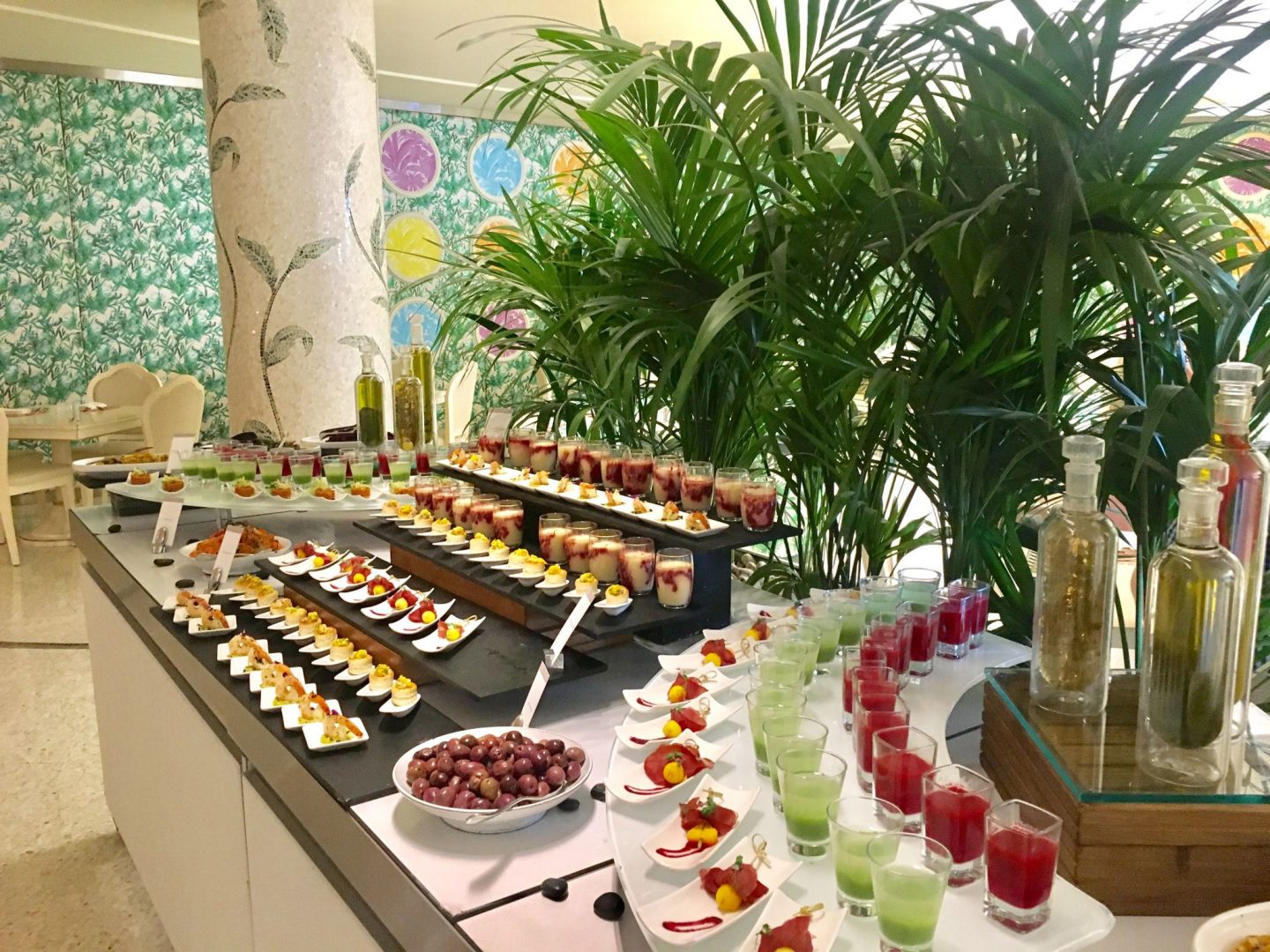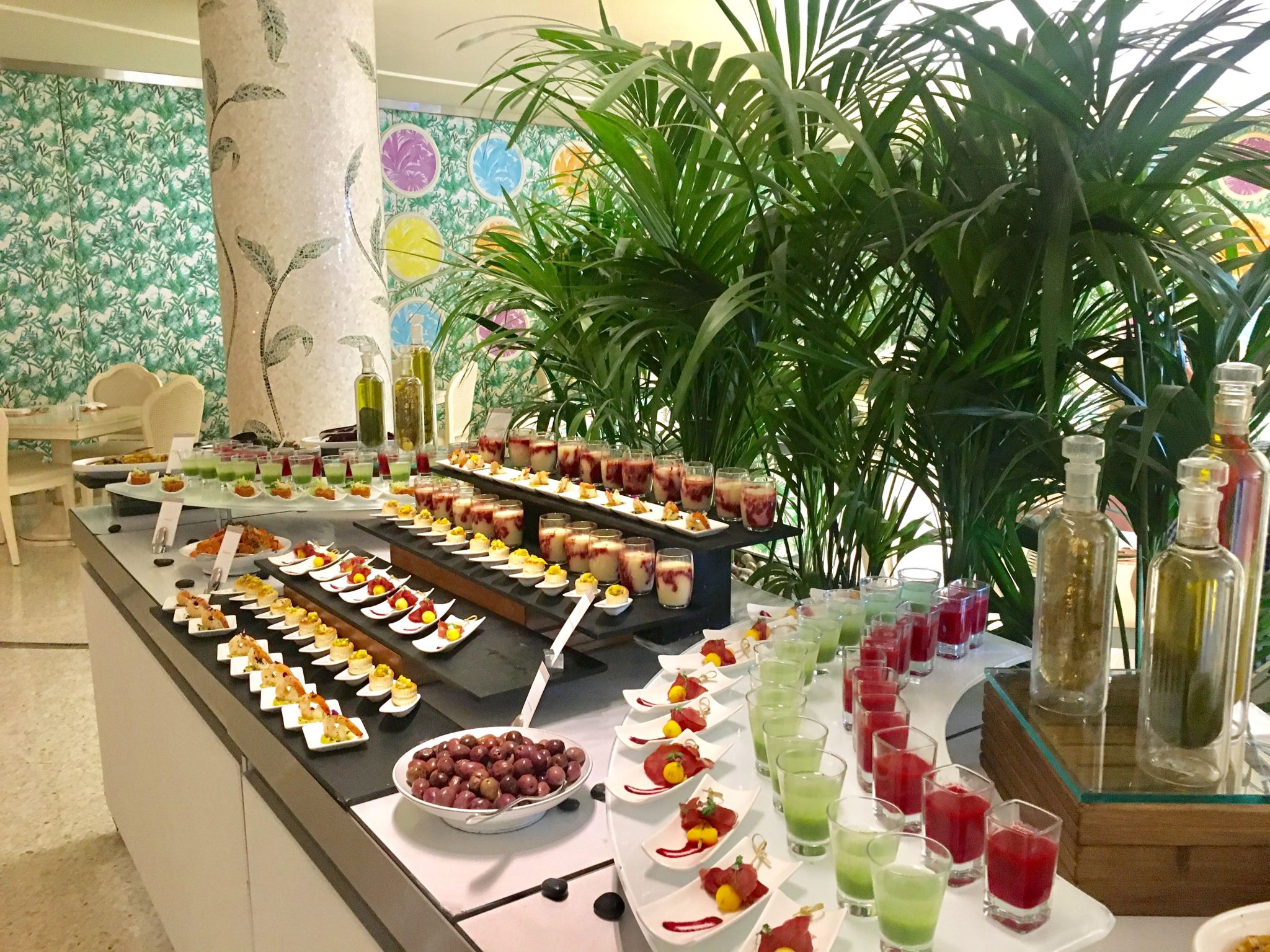 If you visit Dubai you MUST have a brunch! This has to be one of my favourite things to do. Put your ideas of traditional brunch aside though (and don't have breakfast), there's every cuisine (and drink) under the sun on offer at this infamous Dubai institution. The challenge is picking which one to try! Have a look at this list for some inspiration.
C is for City Walk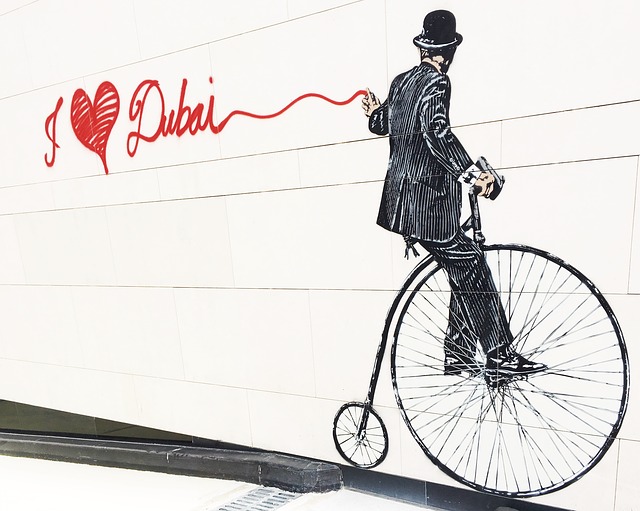 In cooler months, City Walk is a lovely area to explore and makes a nice change from the indoor malls which are of course vital in the summer months. City Walk is also great for food and has lots of Instagram worthy cafes to explore too.
D is for Downtown Dubai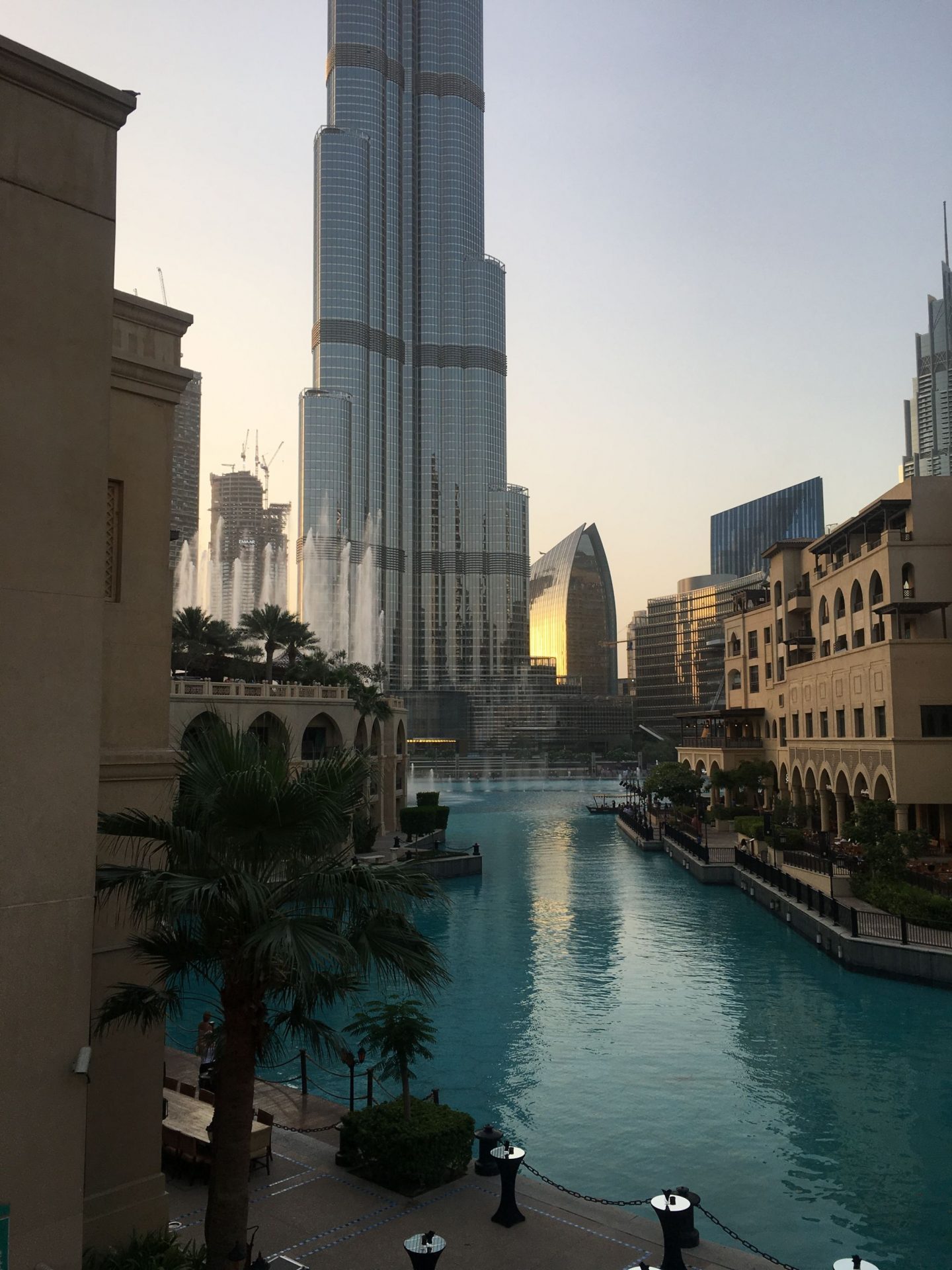 Across the way from City Walk, you'll find what many view as the centre of Dubai – Downtown. Some of the most popular attractions are here too such as the iconic Burj Khalifa and the enormous Dubai Mall (use this guide to help you navigate the latter, it's more than just shops!).
E is for Entertainer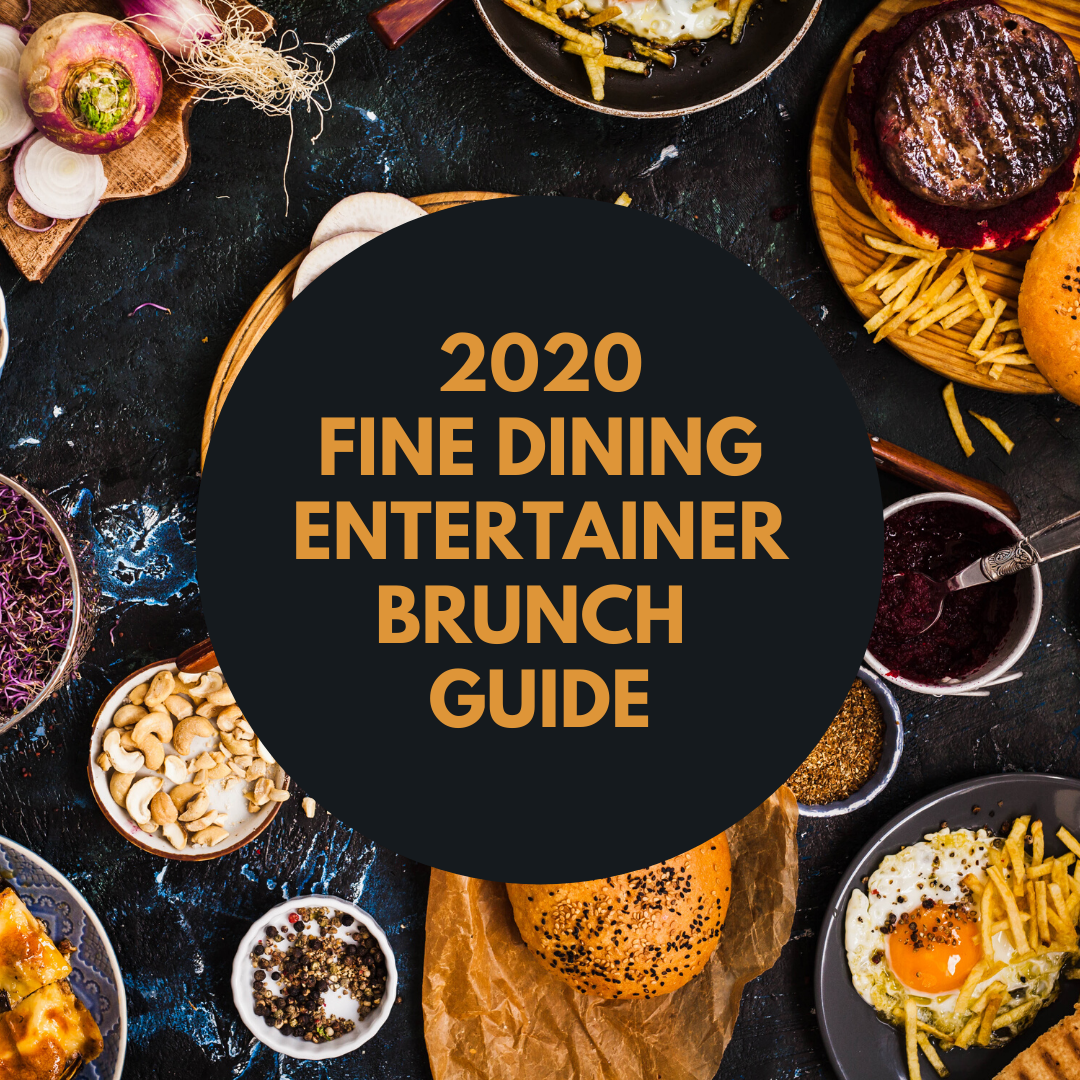 I love a bargain and I love Dubai for the value for money it offers. Often people think I'm mad for saying this, but I really think you can do luxury for less very well in Dubai if you look out for the offers. My favourite is the Entertainer which has some brilliant discounts on a whole host of food and drink venues (including brunch). Other great options are Zomato Gold and the free ISME app by Jumeirah Hotel Group.
F is for Fountains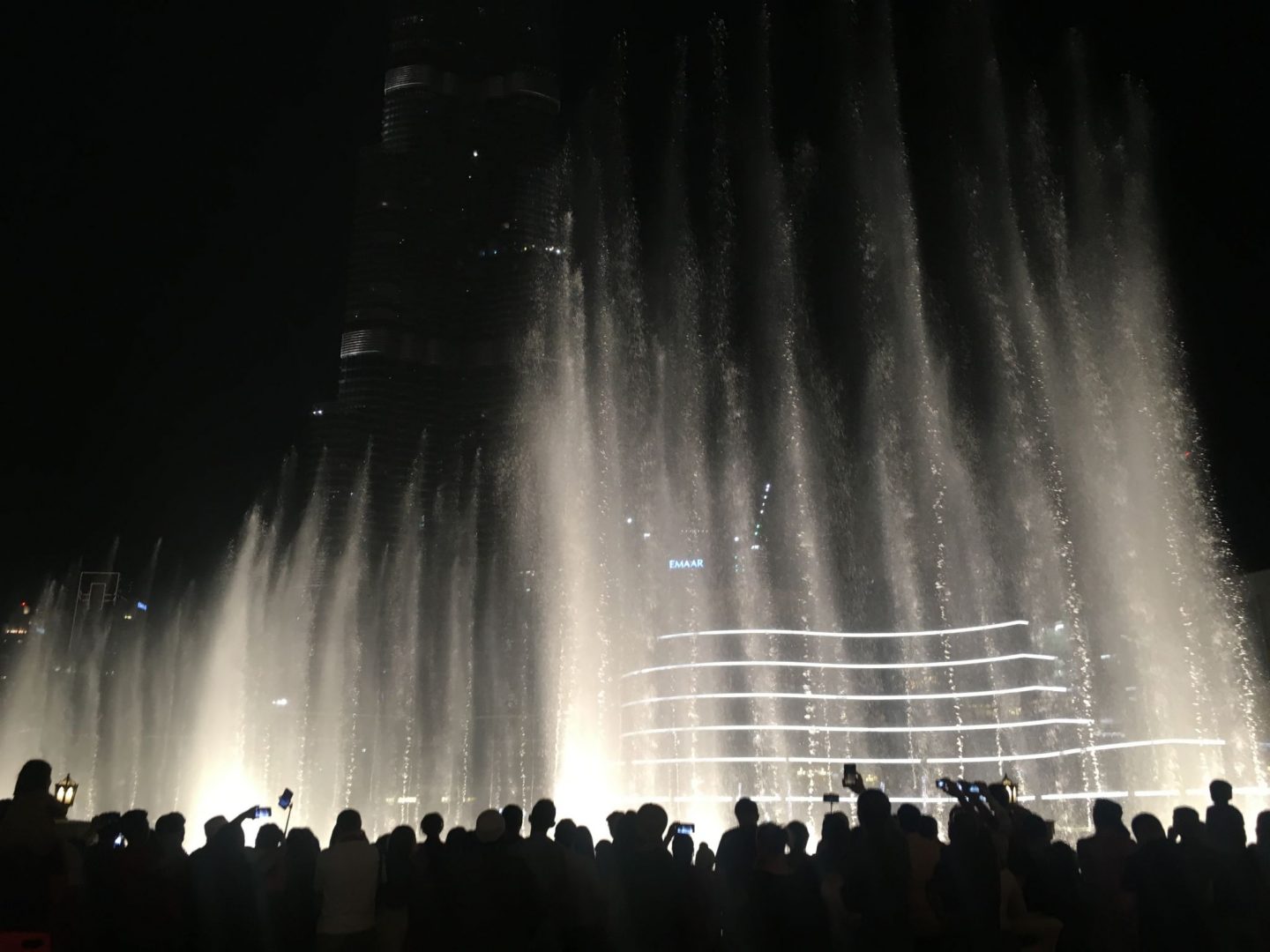 A famous landmark and top of many tourist's lists, and rightly so. The Dubai fountains never fail to impress with that Burj Khalifa background. The tricky part is finding where to watch them amongst the crowds! See our guide for some of our favourite places to guarantee great views.
G is for Global Village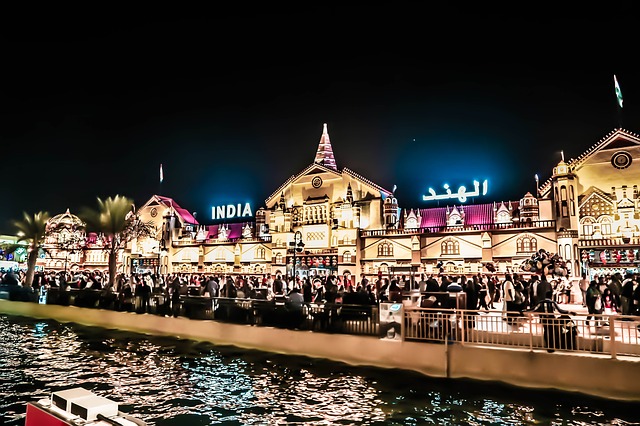 Want to travel the world without leaving Dubai? Head to Global Village! This is one for the winter months (it's closed over the summer), but it has a small slice of every country packed into the village. For example, you can eat in China, buy souvenirs from Morocco, and take in the sights of Paris all in one go!
H is for Hotels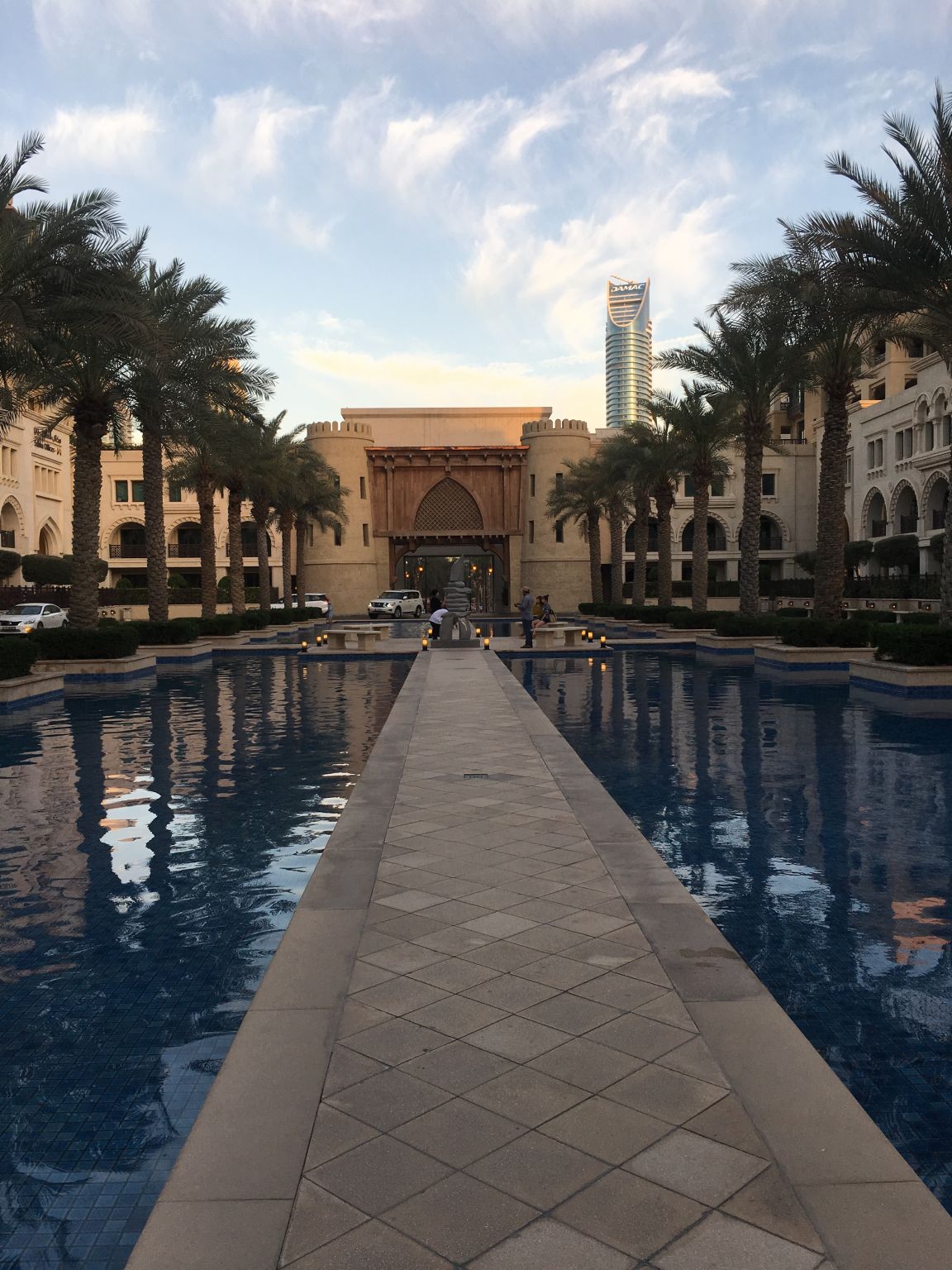 Dubai offers an incredible hotel selection. However, even if can't afford to stay in the most luxurious, make sure you still visit for at least a look round and a drink. You'd be surprised at the offers you can get for some of the most exclusive venues through apps such as the Entertainer. (I'm not affiliated with the Entertainer by the way, I just think it offers great value!)
I is for IMG Worlds of Adventure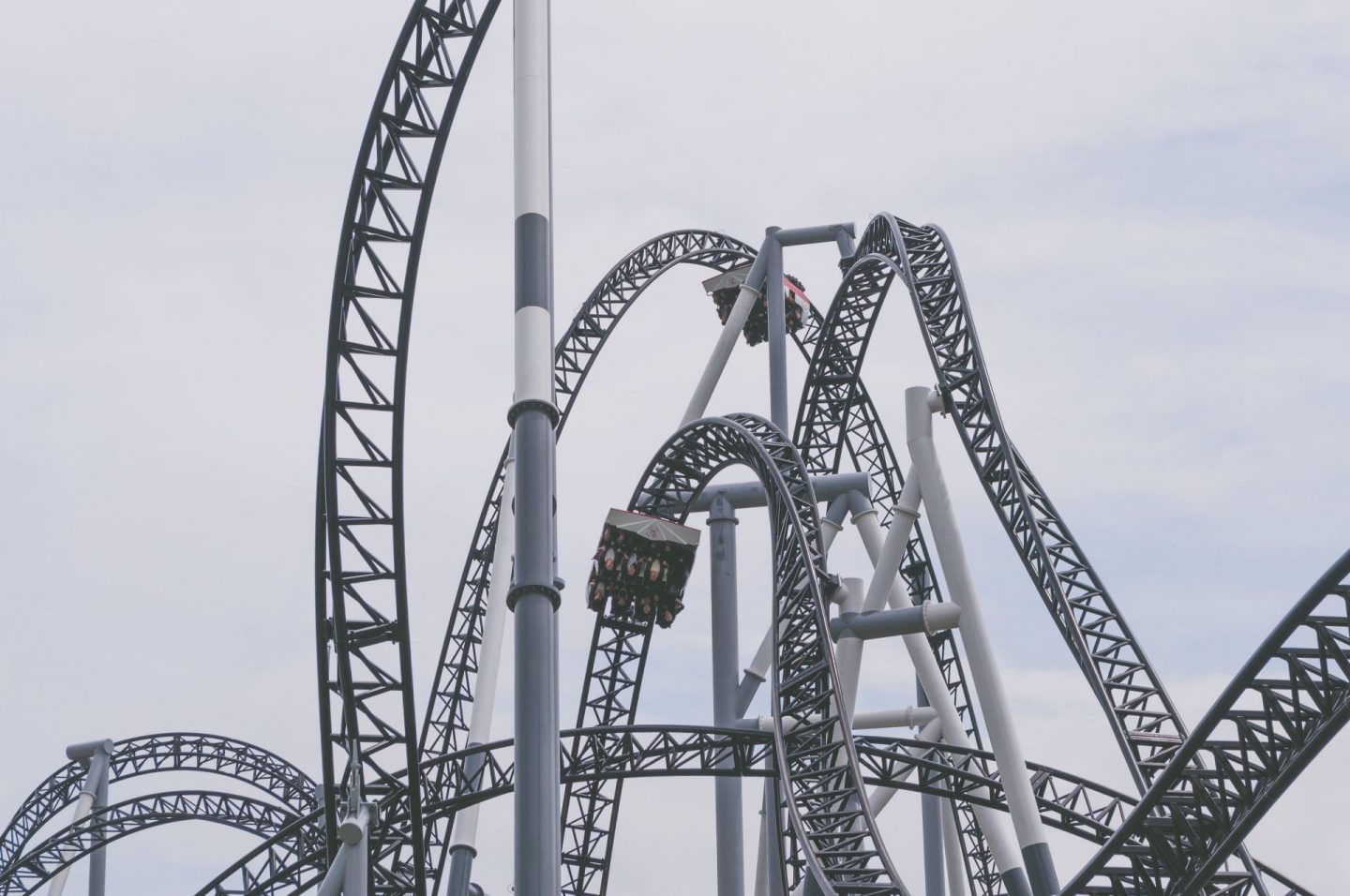 Are you looking for a change of pace? Then be sure to visit IMG World of Adventures. There's something for everyone from roller coasters to smaller rides and shows, sure to keep younger kids entertained.
J is for JLT and JBR
Next up – JLT and JBR, they might be next door, but they offer complete contrasts. JBR is the picture postcard Dubai with its beach walk and views across to Blue Water and Ain (the latest addition to the Dubai skyline). Although JLT looks a little more unassuming, don't let this deter you, it offers some of the most exciting independent food options in town. Favourites include the amazing Greek restaurant, Mythos, and Vietnamese Foodies.
K is for Kite Beach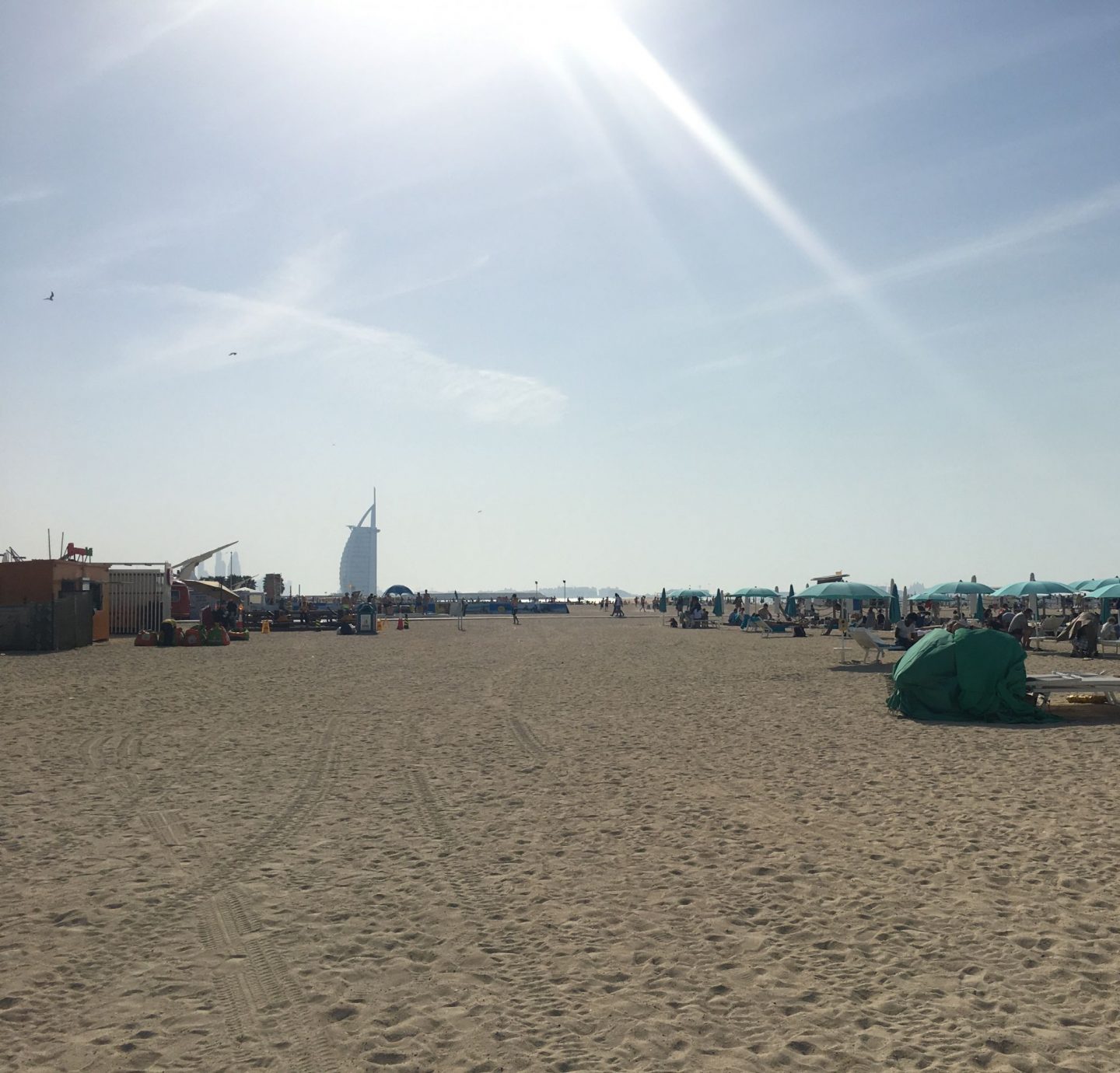 A firm favourite as far as beaches go. Kite beach has everything from beautiful white sand, inviting sea, and great views of the Burj Al Arab, as well as Downtown Dubai in the distance. It's a great walk (or run if you're feeling energetic) in winter months, and has some great food options too. Find out more about our favourite walk here.
L is for La Mer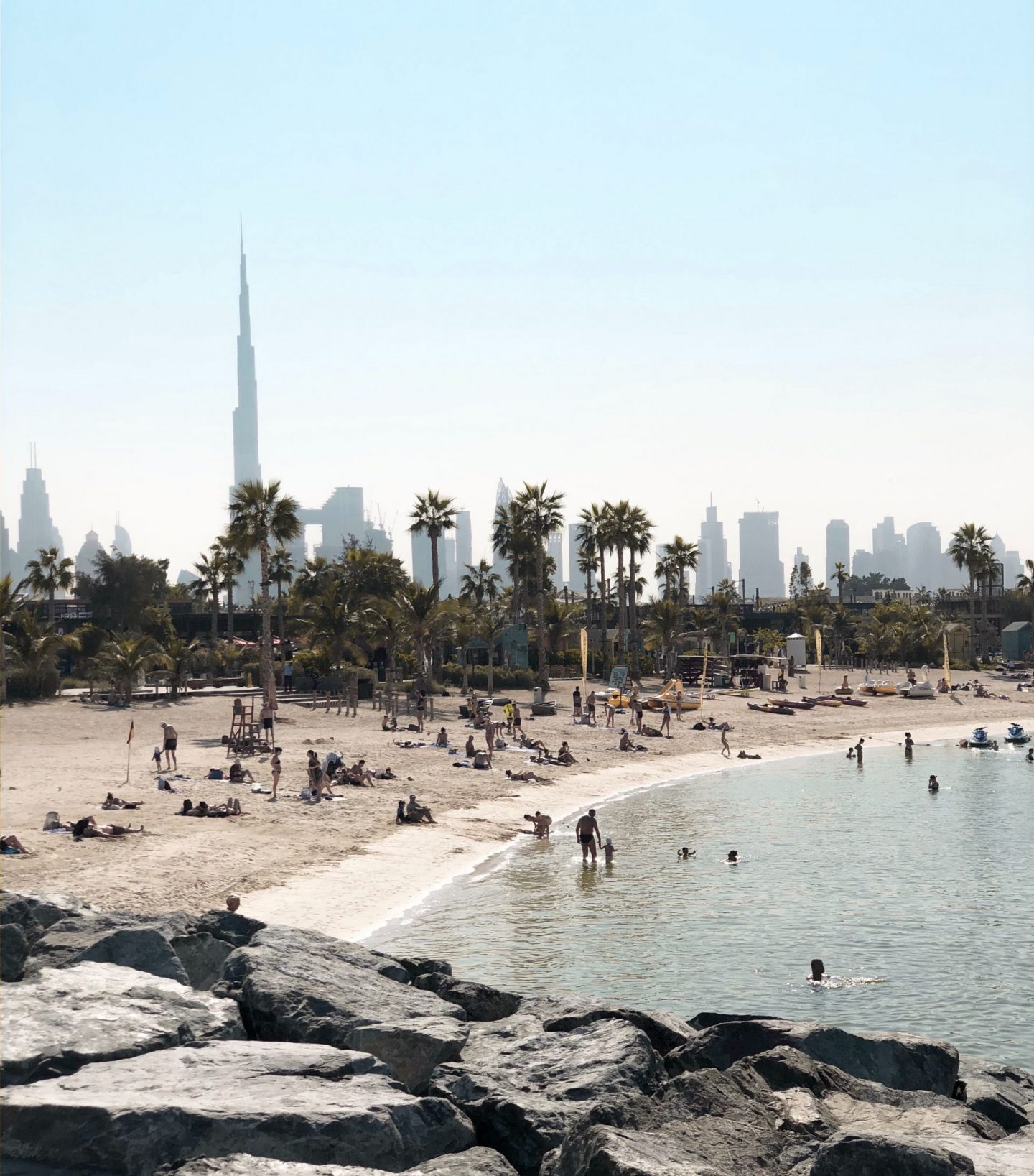 A relatively new addition, La Mer is stiff competition for JBR at the other end of Dubai. It offers a beautiful beach with a whole host of bars and restaurants to choose from. Like JBR, it also offers beautiful views towards Downtown Dubai from the waterfront.
M is for Marina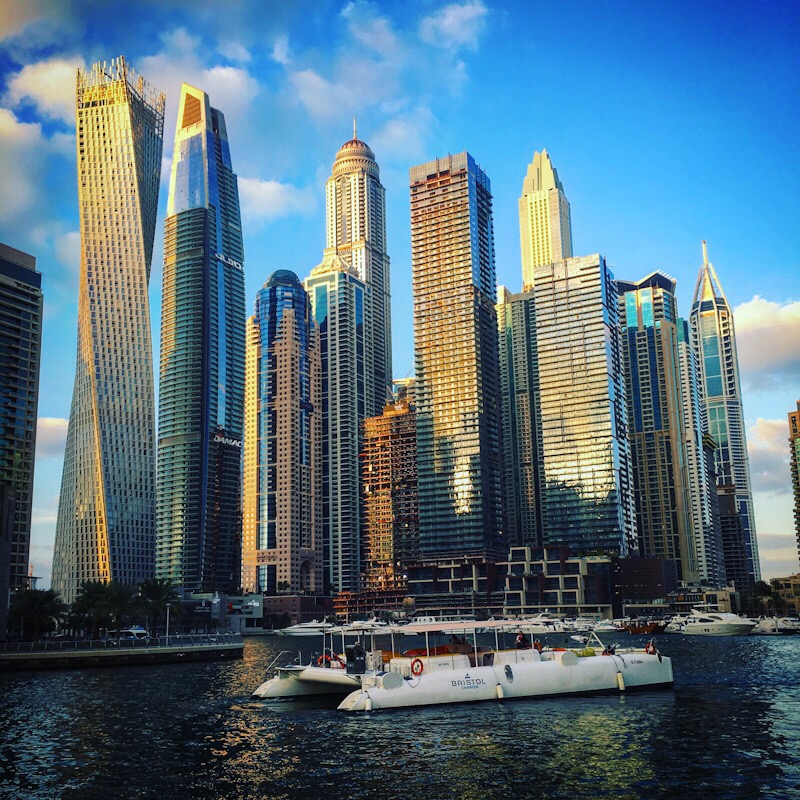 My favourite place and one of my favourite views! As home for almost 3 years, I might be a little biased, but the Marina does offer spectacular skyscraper views with a waterfront setting. It's very popular in cooler months, but even in the hottest months the view doesn't get old. See this guide for exploring the Marina.
N is for Nature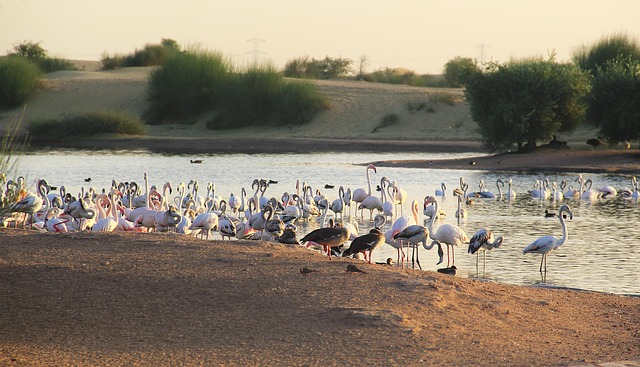 Don't associate Dubai with nature? Whilst you might not get forest walks or much in the way of greenery (Miracle Gardens aside), Dubai has it's own take on nature. There's the incredible desert just on your doorstep or for wildlife check out Ras Al Khor reserve.
O is for Old Dubai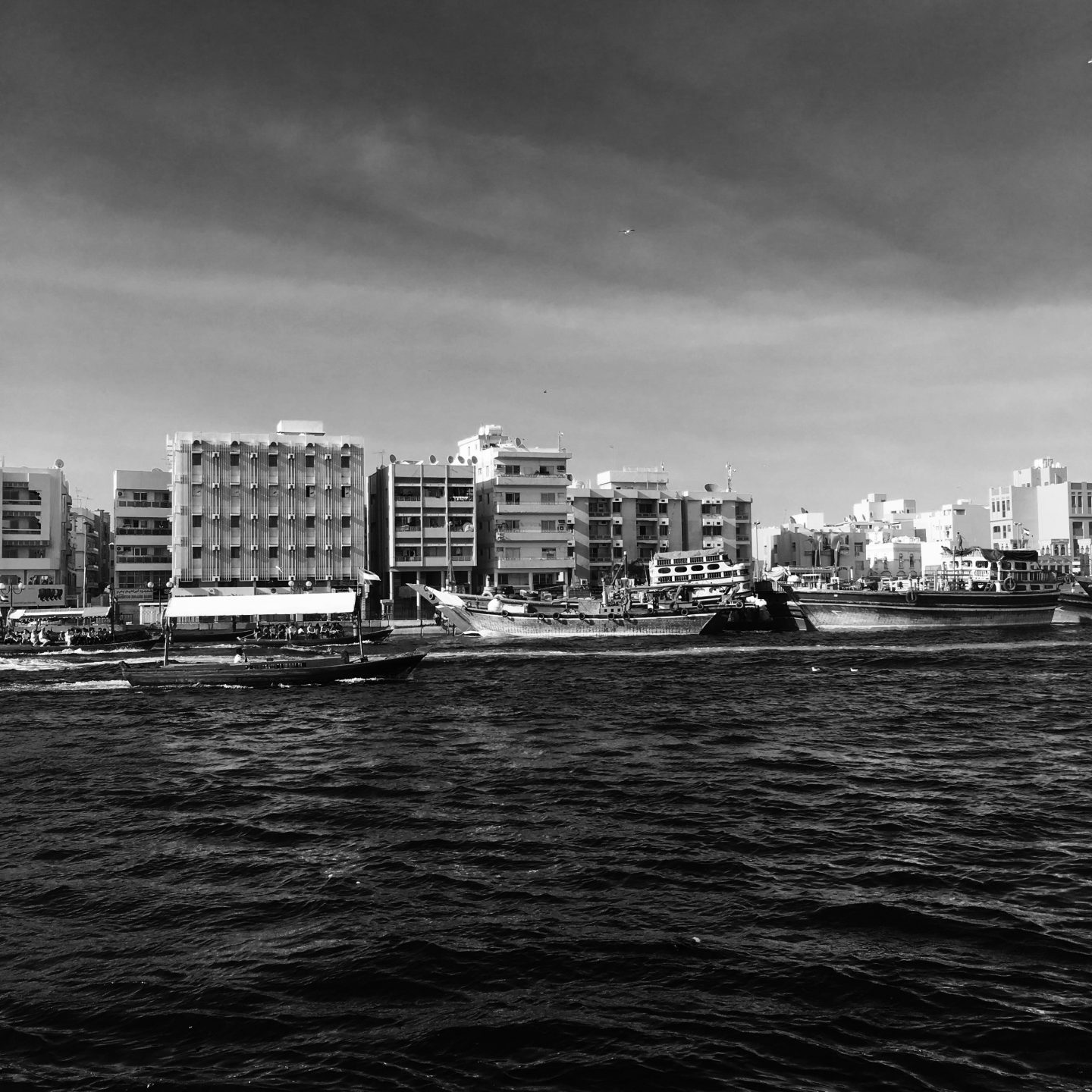 Old Dubai is a must visit for any trip to Dubai – you'd be missing something special not to include it during a visit. Get lost exploring the alleyways in the Al Fahidi district which offer a welcome break and shade in hot weather. Visit the Tea House for a traditional Emirati dinner, and be sure to take in the atmosphere of the Creek and souks.
P is for Pool days
Dubai does the best pool days. Even if you're not staying in a luxury hotel, you can still visit and enjoy the facilities on a day pass. Look out for offers especially in the summer (if you can manage the heat). Or if you're a regular at the pool then check out Privilee (find out more here). We joined Privilee in our first year and it was a great way to sample a huge variety of pools across Dubai.
Q is for Al Quoz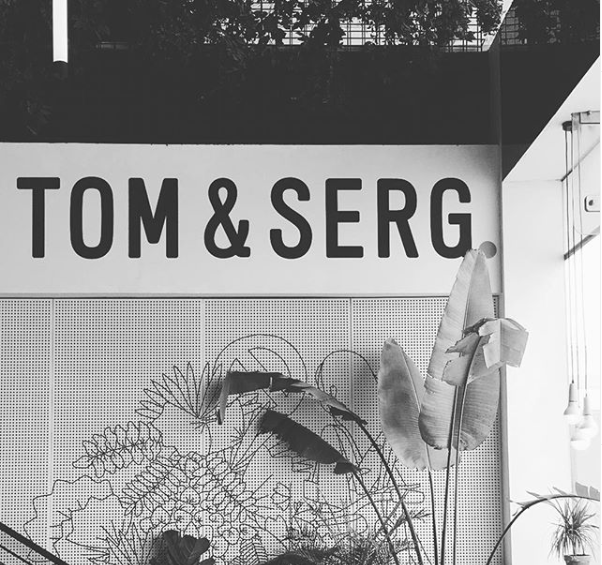 For an under the radar and trend setting alternative, grab your coffee at one of the many independent cafes in Al Quoz. It's much more than coffee though. This is the artistic HQ of Dubai and there's many an art gallery to explore in between your coffee stops.
R is for Ride in the desert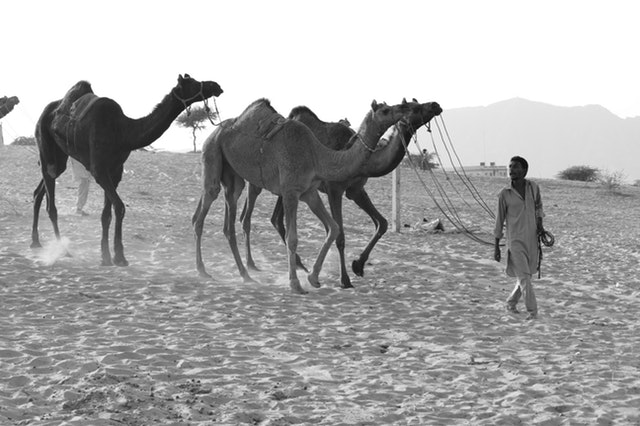 A visit to the desert is a must and there's a few ways to experience it. A popular choice is a desert safari. Here you can opt for full on jeep dune bashing, all the way to a more sedate dinner in the desert. Want to work up a sweat? Opt to rent a bike and hit the Al Quadra cycling circuit for cycling with a difference.
S is for Shopping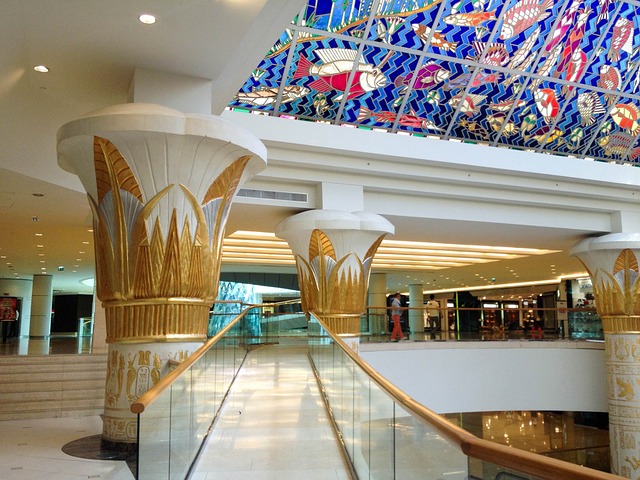 Hate shopping? Even if that is the case, you can't really come to Dubai and avoid the malls entirely. There's actually a whole host of non-shopping related sights to see in many of the malls too. For the shoppers out there, Dubai is the stuff of dreams! Just make sure you pack light to make the most of your luggage allowance.
T is for The Palm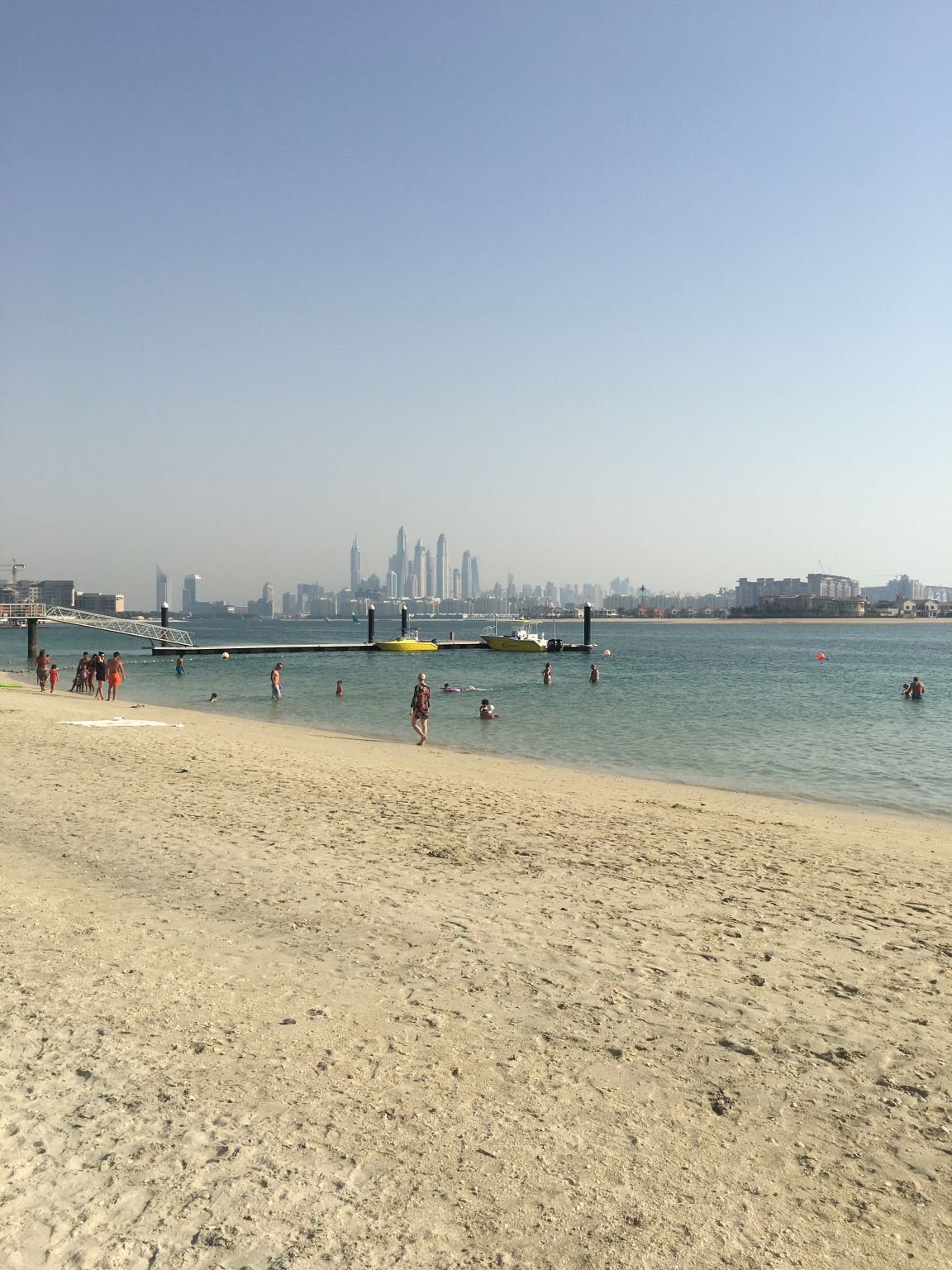 Top of many visitors list for things to see and do in Dubai is to visit the Palm. Although it does have a lot to offer (there's Aquaventure, the lovely new restaurant area at The Pointe to name a few), if you really want to understand and be wowed by the Palm then you have to see it from above. Try sunset drinks at the Observatory bar on the 52nd floor of the Marriott in Dubai Marina for this. Get a window seat and be inspired by the incredible man made structure.
U is for the UAE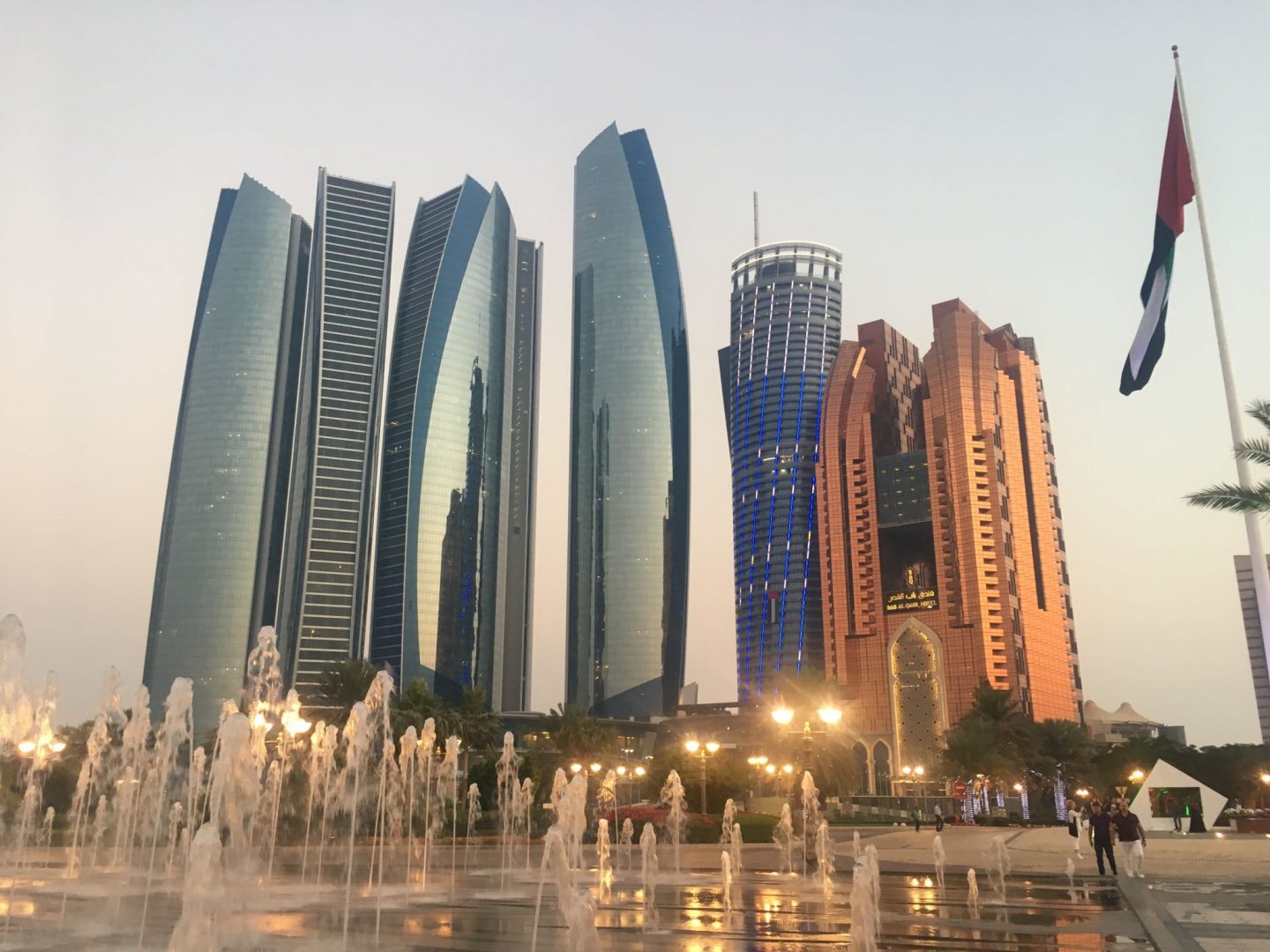 Although Dubai offers so many things to see and do, it's only a starting point for exploring the rest of the UAE which also has lots to offer. From the capital Abu Dhabi with Emirates Palace and the stunning Sheikh Zayed Mosque, through to the quieter and beautiful setting of Fujarah – there's a different offer across all 7 Emirates that's worth exploring. See our weekend break itinerary for Abu Dhabi here.
V is for Vertigo-inducing heights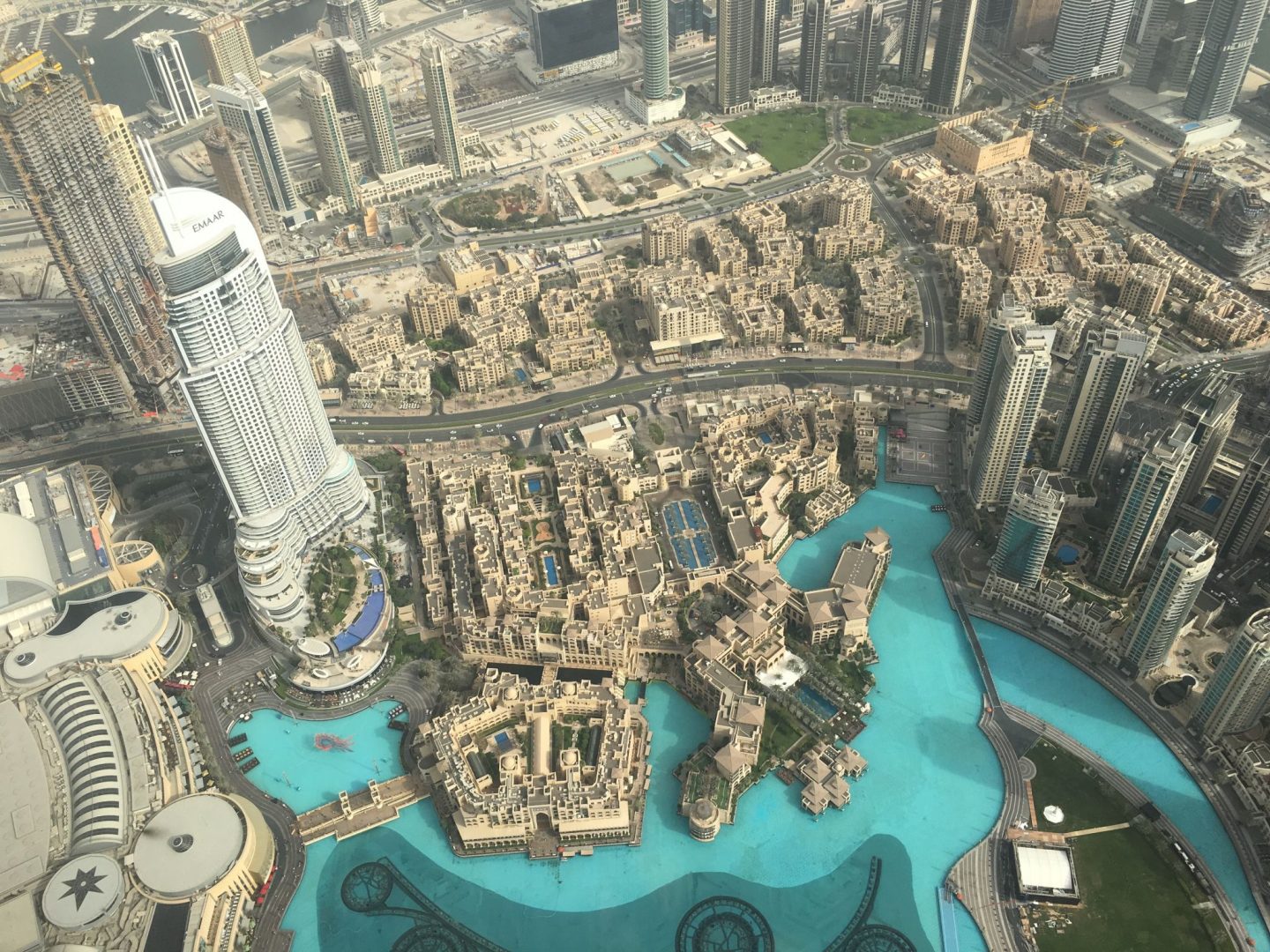 If there's one thing that Dubai reigns supreme on it's heights. Everywhere after Dubai just seems a bit small. Make sure you make the most of the views offered by sampling a sundowner at one of the many rooftop bars throughout the Emirate. Want to take heights to the extreme? Head to the viewing platform at the Burj Khalifa – it's a must visit for dazzling views.
W is for Water parks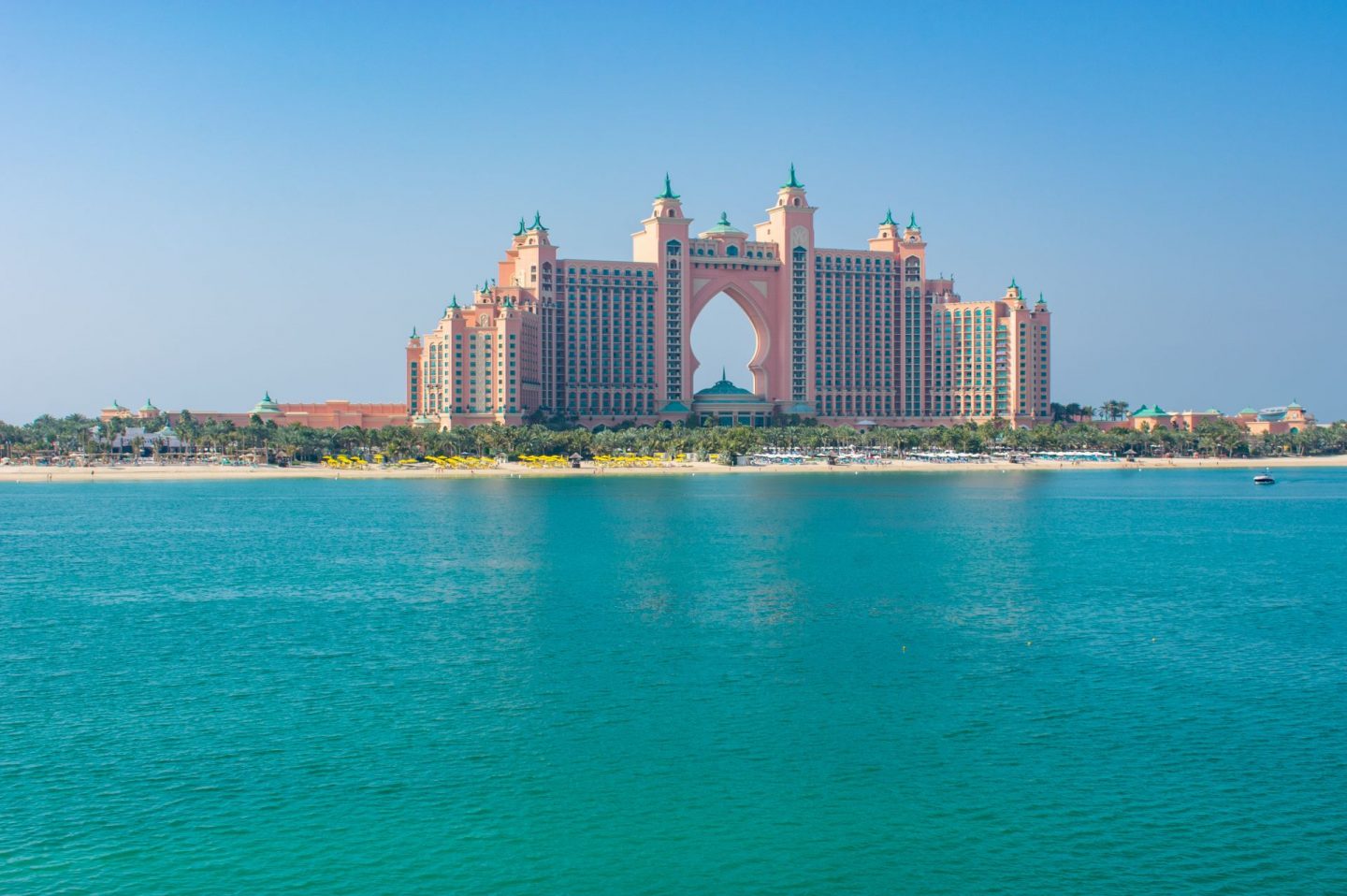 If you're travelling with kids (or are a big kid at heart), then the waterparks in Dubai are a must. You can choose between Wild Wadi or Aquaventure (the latter is our favourite). There's lots of offers for both parks so check in advance online before you go.
X is for eXtravagant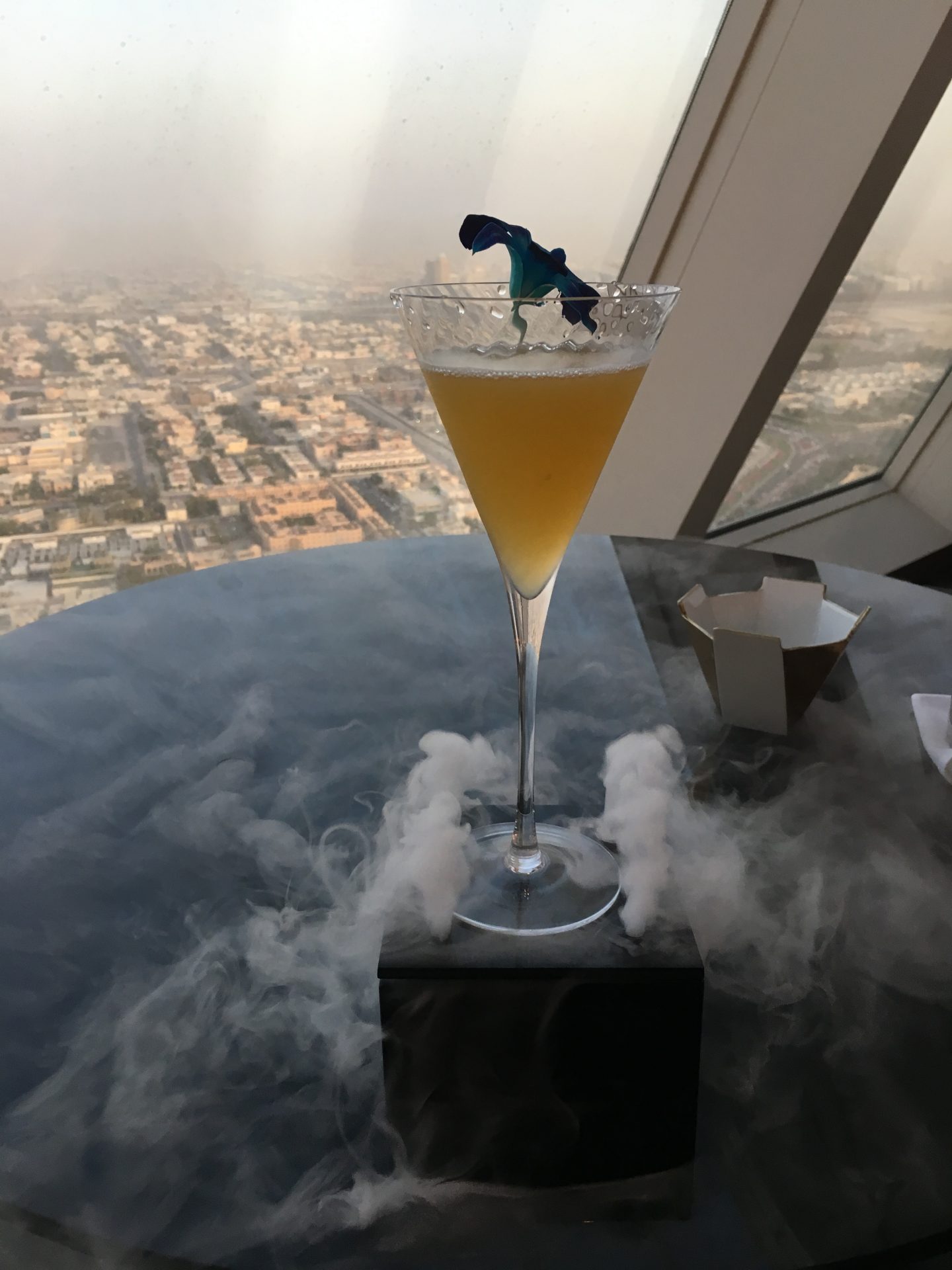 Dubai is pretty much synonymous with extravagance. Less is definitely not more here. From the 5 star hotels (make that 7 stars), to the designer filled malls, all that glitters here is (probably) gold. Whilst some experiences come with a hefty price tag, there's lots of ways to sample the lavish lifestyle without remortgaging. See our guide here for how to do Dubai for less.
Y is for Yachts aplenty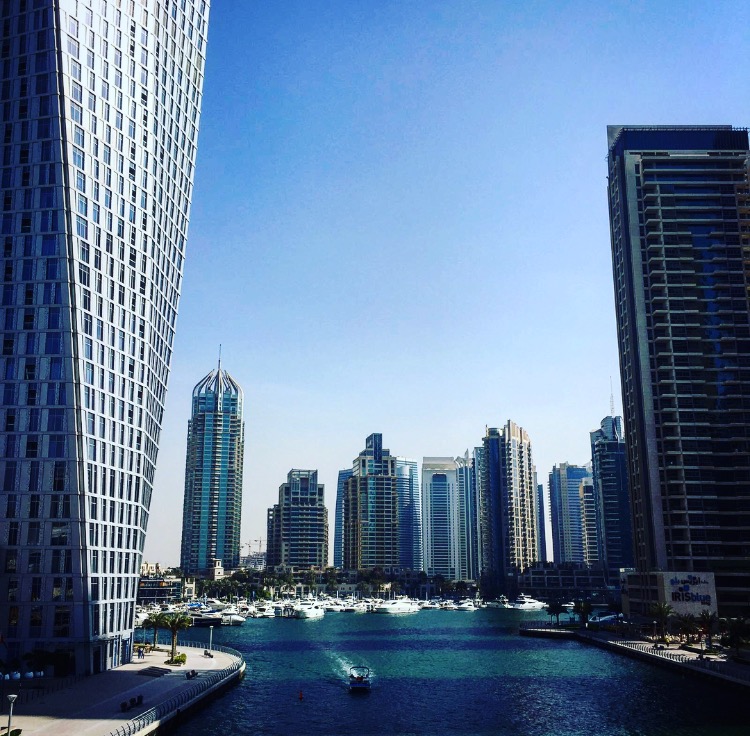 Another way to see the sights in Dubai is from the water and what better way than hiring a yacht? Although this might sound VERY expensive, if you're a big group, it can actually work out pretty affordable. Want a cheaper option? Opt for the RTA ferry from the Marina down to the Creek. Although this might not have the yacht feel, but it still offers exceptional views at a fraction of the cost. Find out more about this trip here.
Z is for Zipline and extreme sports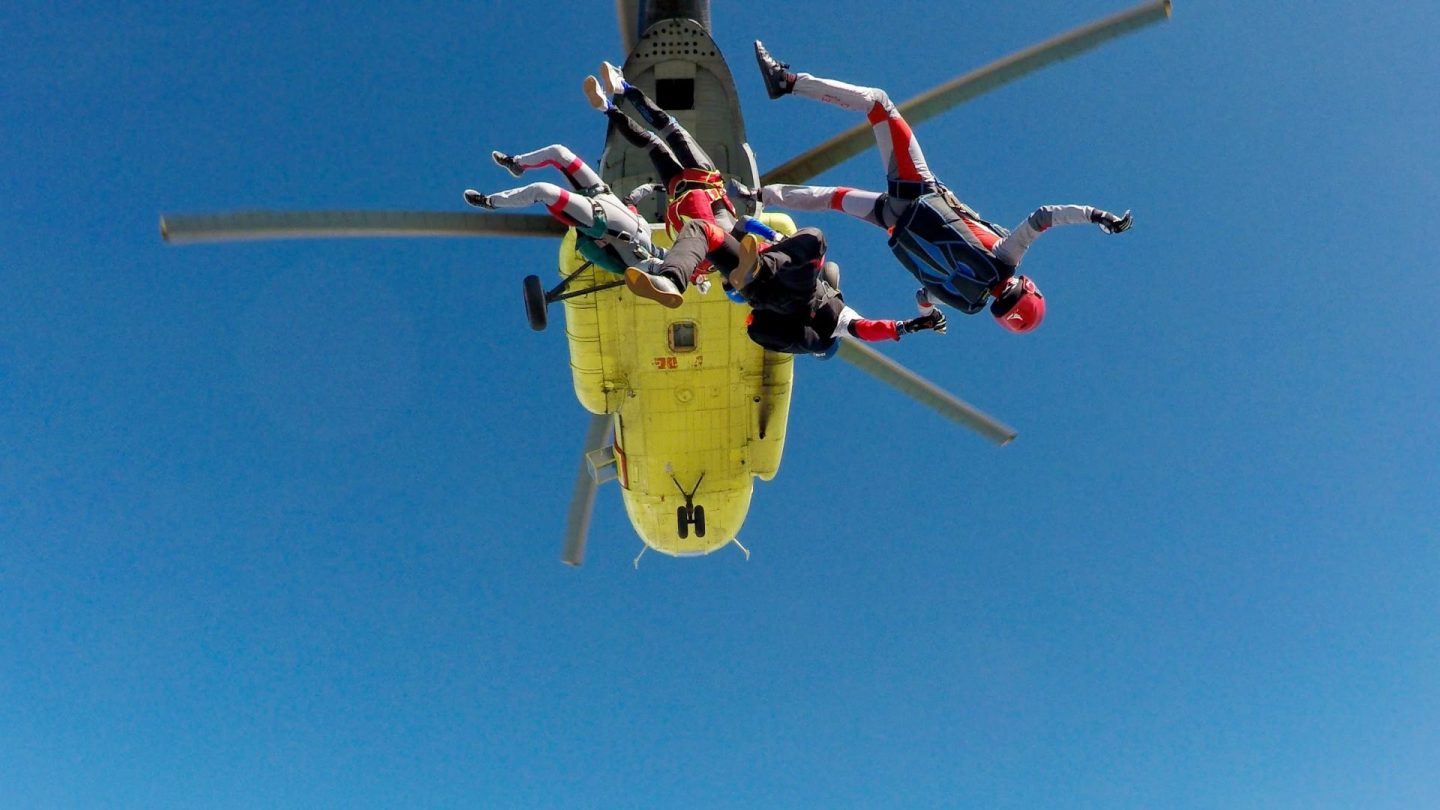 For the thrill seekers out there, you're well catered for in Dubai. There's everything from ziplining across the Marina, to skydiving over the Palm, that's without mentioning all the other water sports and desert activities on offer – sandboarding anyone?!
The Guestbook's comment: "Dubai has a whole host of things to see and do whether you're visiting for a weekend or relocating here. From the glitz and glamour of 5 star luxury, through to the more traditional, Old Dubai souks, there's something for everyone."