Dubai Mall – the world's largest shopping centre and the worst place for people who hate shopping? Or not… turns out Dubai mall has a lot more to offer beyond all the shops (which are also very good), so whether the idea of the largest shopping centre gives you nightmares or if it's your absolute dream, it's worth leaving the shops to see what else it offers…
I originally put together this plan of Dubai mall sights for my Mum and Stepdad who are anything but shoppers. It was my way of persuading them that the Mall should still be on the tourist's list of things to see in Dubai regardless of what you think of shopping as a pastime.
So here's the highlights:
1. The walkway from the metro:
This might sound a bit weird and it is a very long walkway so be warned, but you do start to get a great view of the Burj Khalifa and it's air conditioned for those sweltering summer months. You only really need to do this if you get the metro to Dubai Mall (which is very cheap and reliable so comes recommended). Otherwise you can get a taxi to the main entrance to save your feet (you'll soon get your steps up in the Mall!)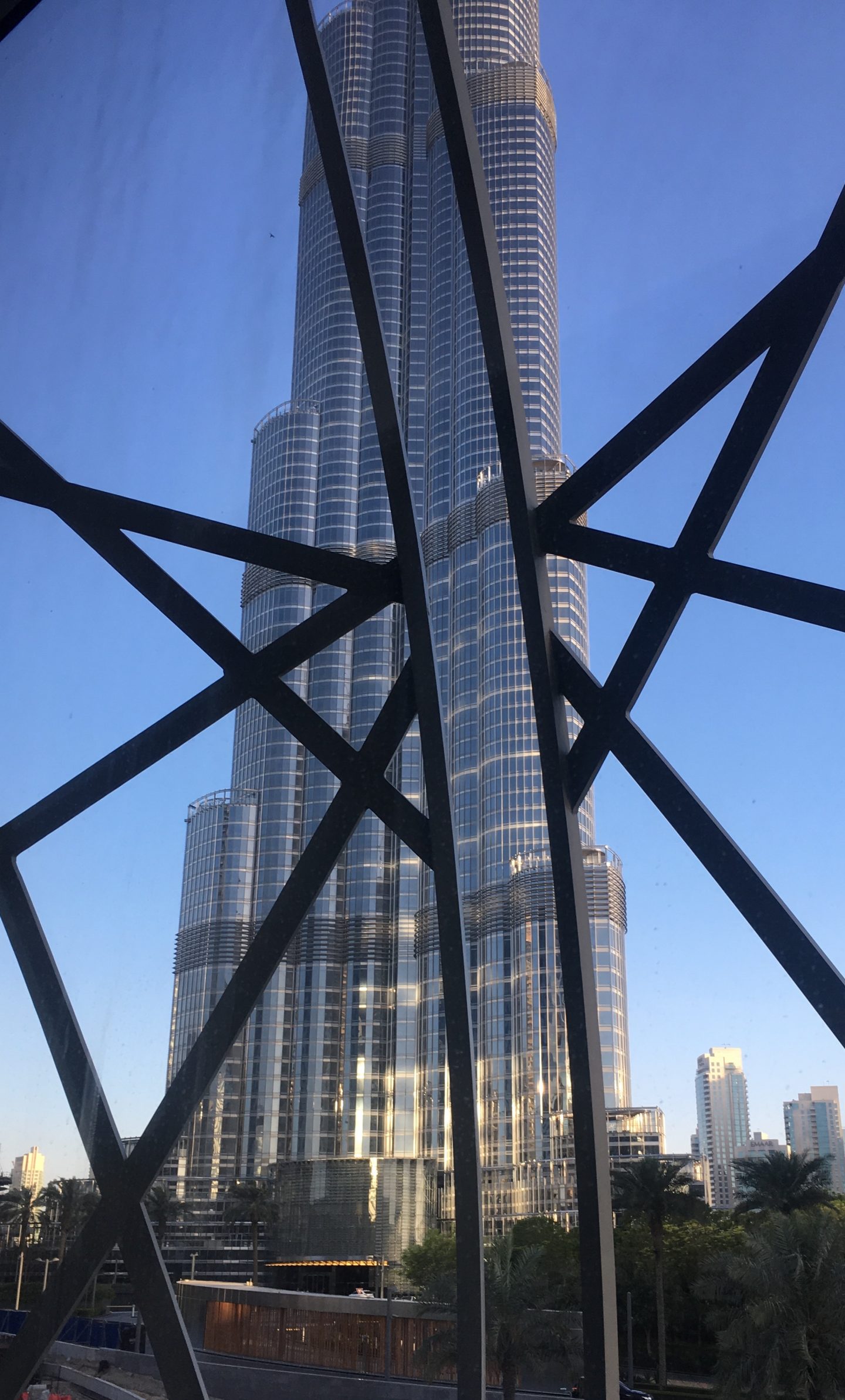 2. The Souk:
Want some traditional souvenirs without the hectic nature of Old Dubai? Go along to the Souk in Mall and find lots of traditional gifts or just have a wander and stop in one of the cafes. You're not going to find the next to nothing bargains of the traditional souks, but it's definitely worth a look. There's also the Souk Al Bahar across the bridge outside the Mall which is definitely worth exploring too.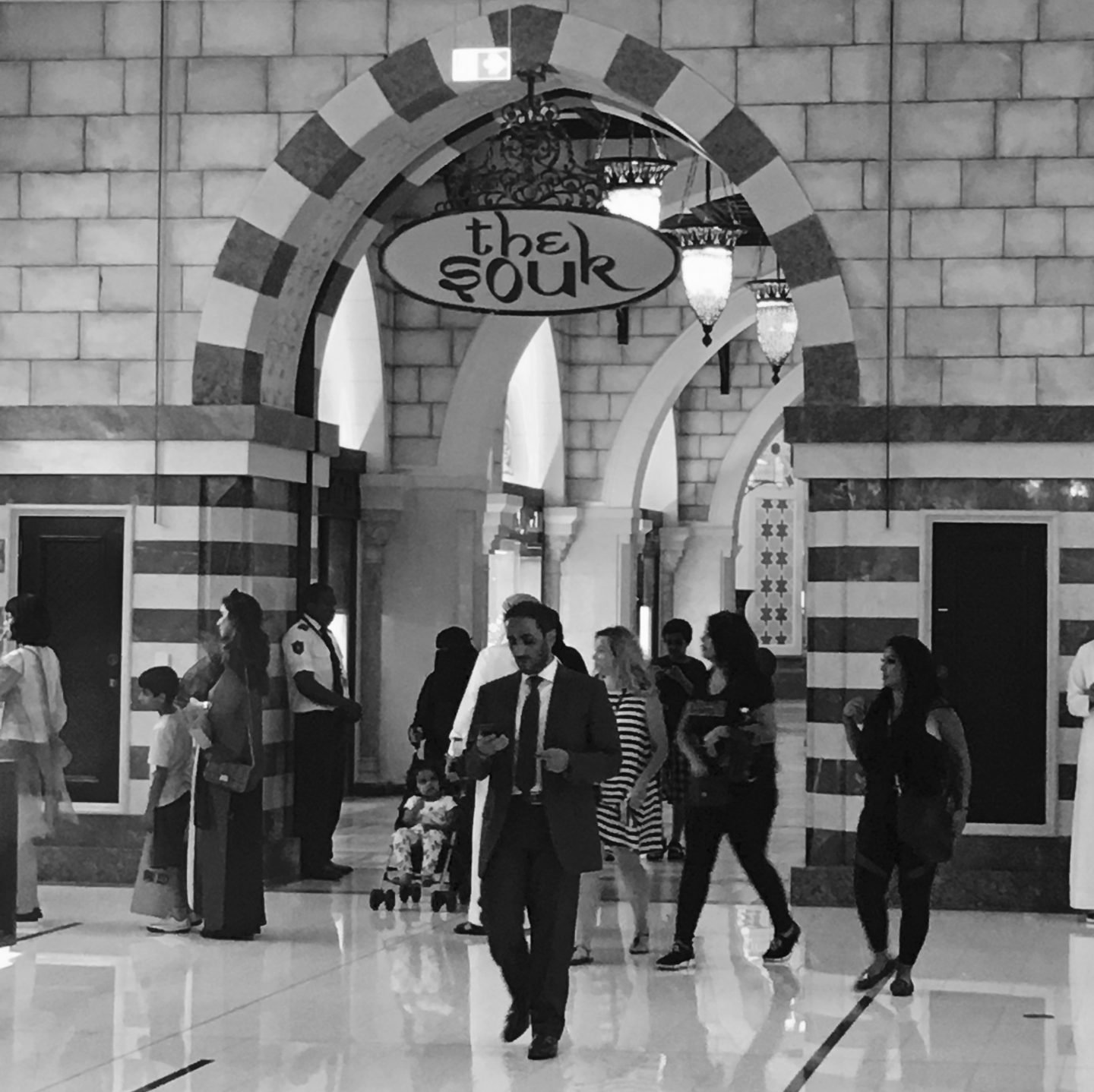 3. The Dinosaur:
Of course there's a dinosaur, why not? (I missed my photo opportunity for this sorry!!)
4. The Aquarium
You don't even need to go in to get a good look at the underwater life with a huge glass gallery visible from the viewing area allowing you to watch the underwater world.
5. The (indoor) Fountains
You'll see signs for two fountains so don't forget about the indoor ones which are also impressive. You can even pop for a coffee at a number of lovely cafes with them as a backdrop.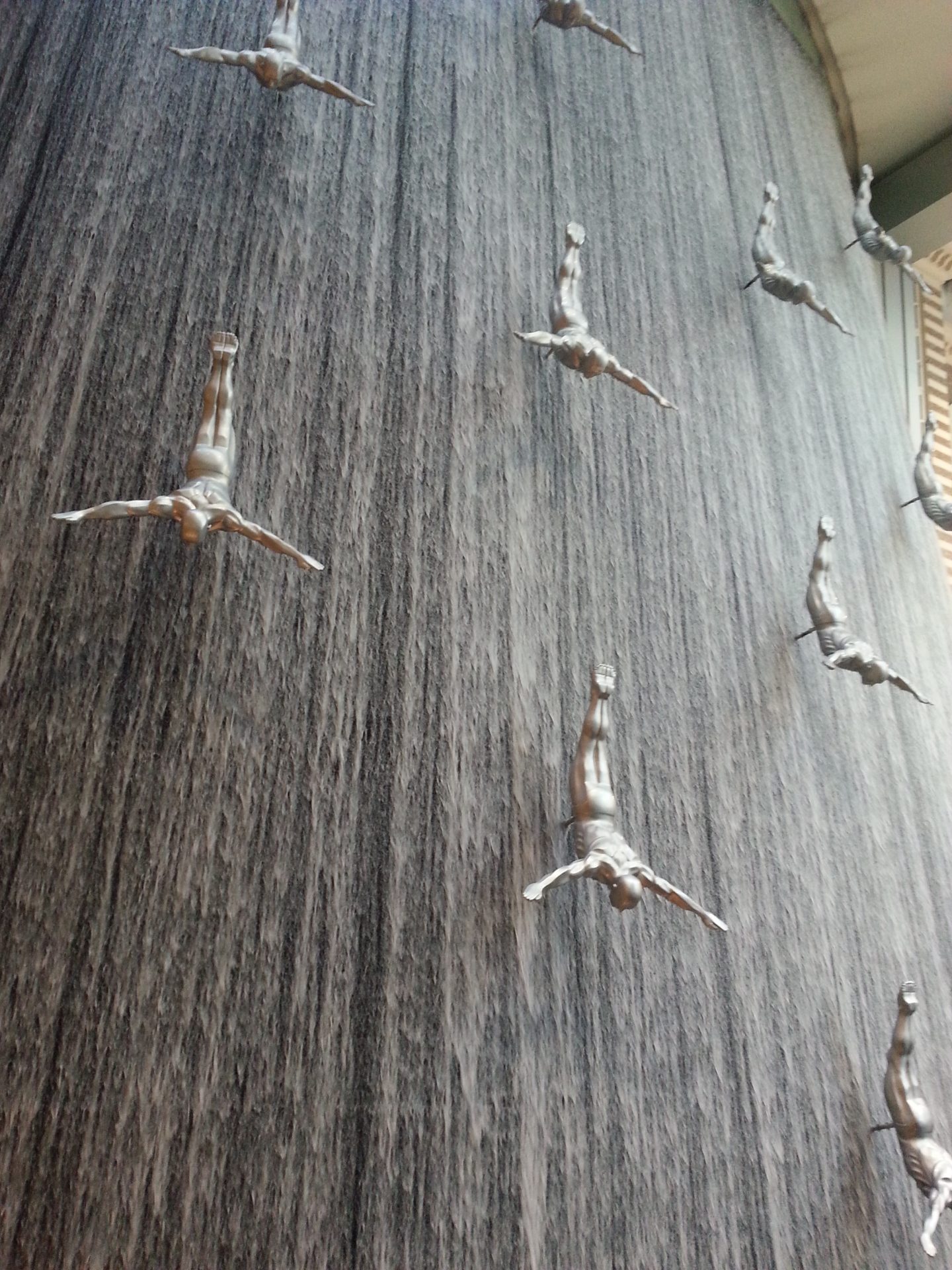 6. Fashion Avenue:
Technically this is shopping but you don't need to go in them (unless you have lots of cash to splash you probably won't be), but it's great for window shopping and for the displays as well as checking out the Armani cafe in the middle. The Fashion Avenue area has expanded significantly with the opening of the new extension and if you thought the original Fashion Avenue was fancy, then you're really in for a treat. Again best to window shop here, but there's lots of lovely art installations and seating areas throughout if you need to rest your feet after all the walking that you'll find yourself doing.
7. VR Park
If you're looking for something a bit more adventurous then you can still find this in the Mall. The recently opened VR Park is perfect for the adrenaline junkie young and old. Note – it's not free but it's definitely worth visiting if you're after something a bit different! As the world's largest virtual reality theme park, there's everything from experiencing Dubai in 2050 (we will be travelling by drone taxi of course), through to participating in your very own bank heist. If you've got younger children and are looking for activities, then nearby Kidzania is a great choice giving youngsters an interactive city to explore taking on various jobs along the way from firefighter to doctor.
8. Ice rink
The Mall of the Emirates might have the ski dome but they don't have the ice rink. Go and watch the skating from beginners to a few professional looking skaters having lessons or take to the rink yourself!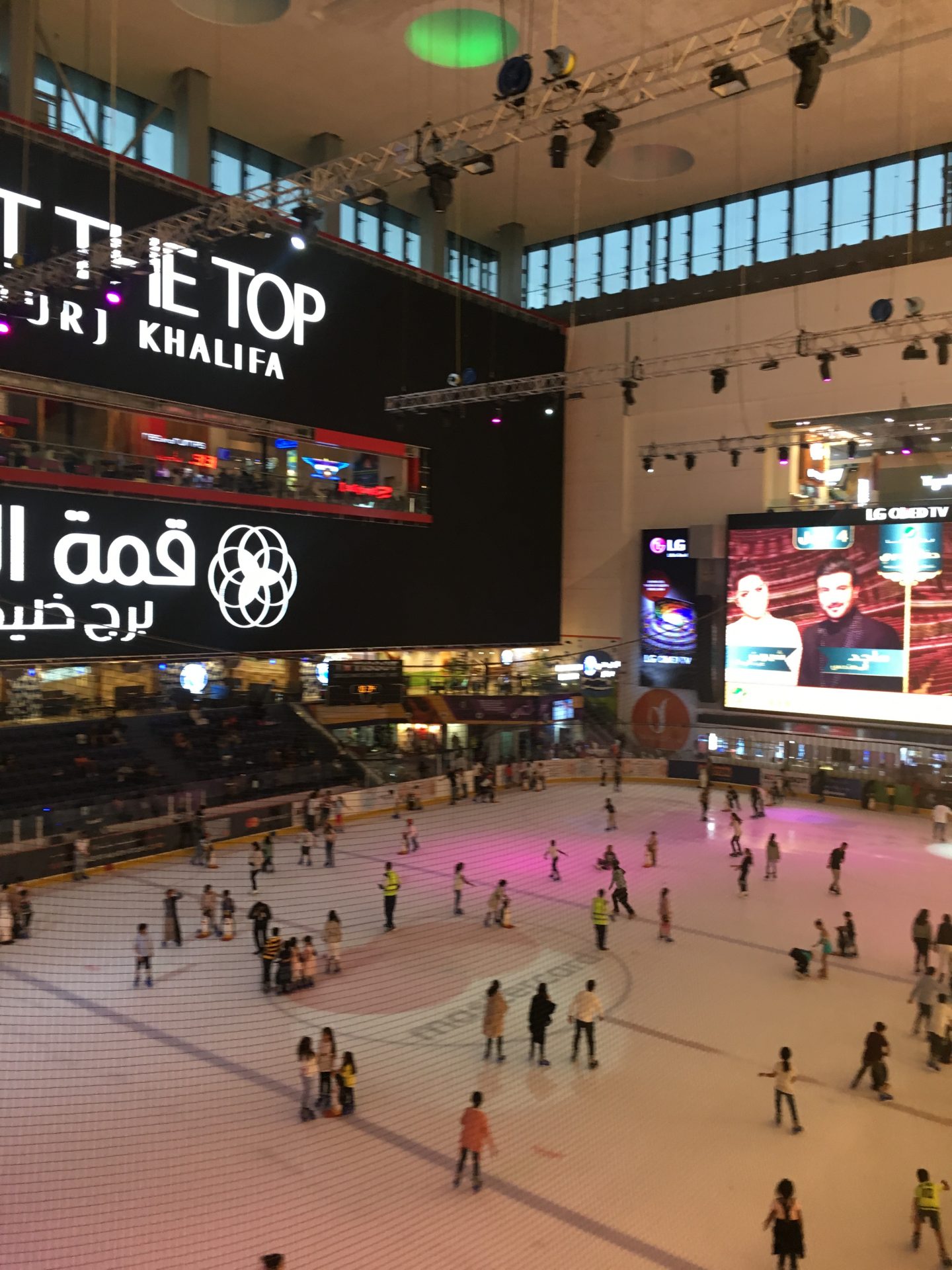 9. The (outdoor) Dubai Fountains
These are just outside Dubai Mall but you need to go through the Mall to get there. It gets busy!! Your best bet is to consider booking a table in one of the restaurants along the walkway for views. The restaurants directly outside the Mall offer good views for a reasonable priced dinner. Note that at many of them you can't book a table outside but they will move you to one as soon as available. It's also dry (no alcohol) so head over to Souk Al Bahar just over the bridge if you want a drink with your dinner. There's lots of options from traditional Lebanese to romantic and beautiful (but pricey) Thiptara. Specify an outdoor table but book early! Bear in mind places like Thiptara have a minimum spend on outdoor tables (around £70 per person). If that's a bit steep then sit indoors (there's full length windows) and then head outside to watch the fountains.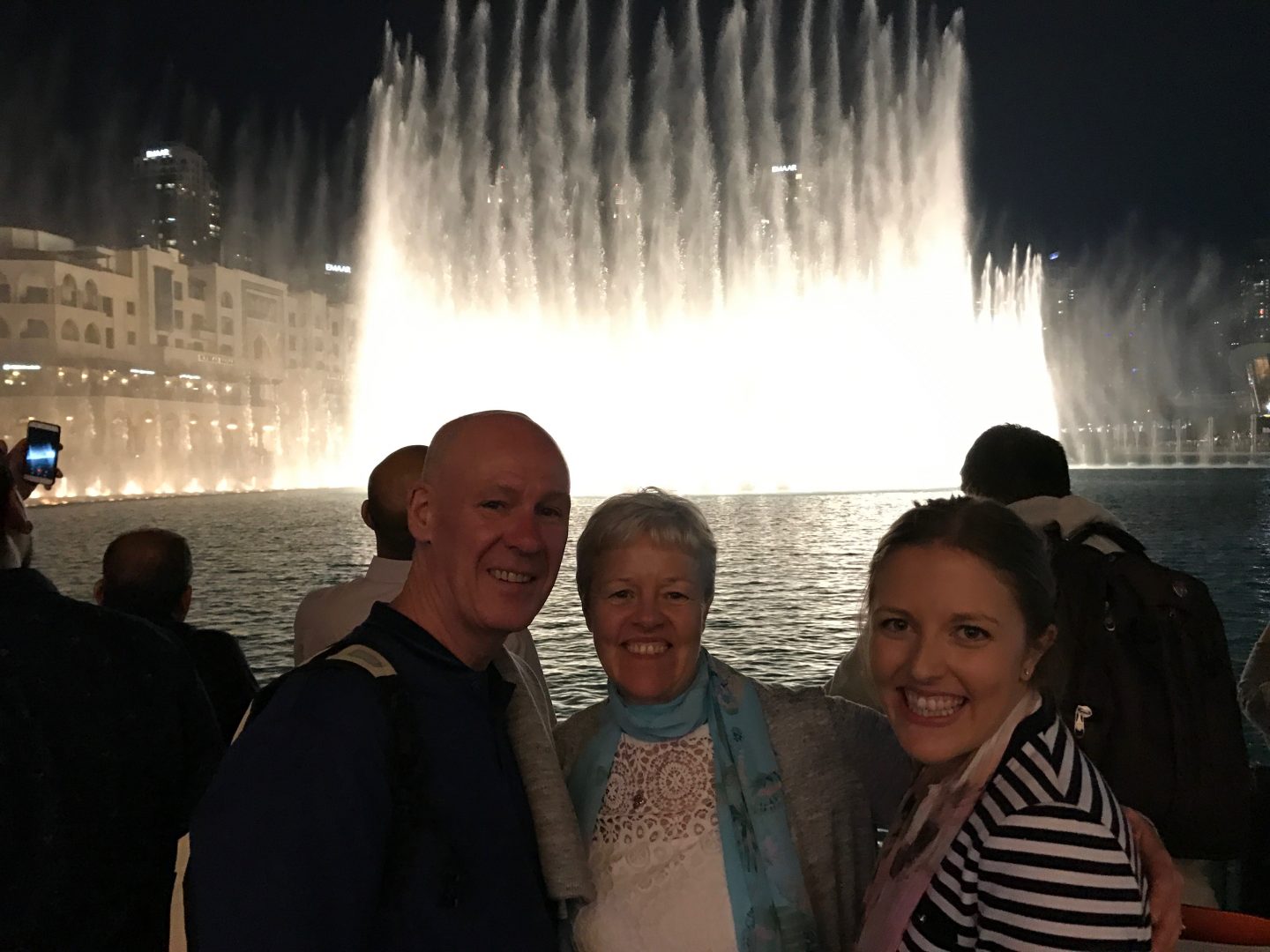 10. The view of the Burj Khalifa
Again outside Dubai Mall is the best view of the Burj Khalifa with the lake alongside. It's worth a stroll around the lake to see it from all angles and to also get some pictures from the other side without the crowds who often don't venture that far.  There's always new art installations too from colourful human size snails to beautiful light up dandelions. You'll also walk past the impressive Dubai Opera. Probably a bit too far for a stroll in the summer, but beautiful in the cooler months or evenings.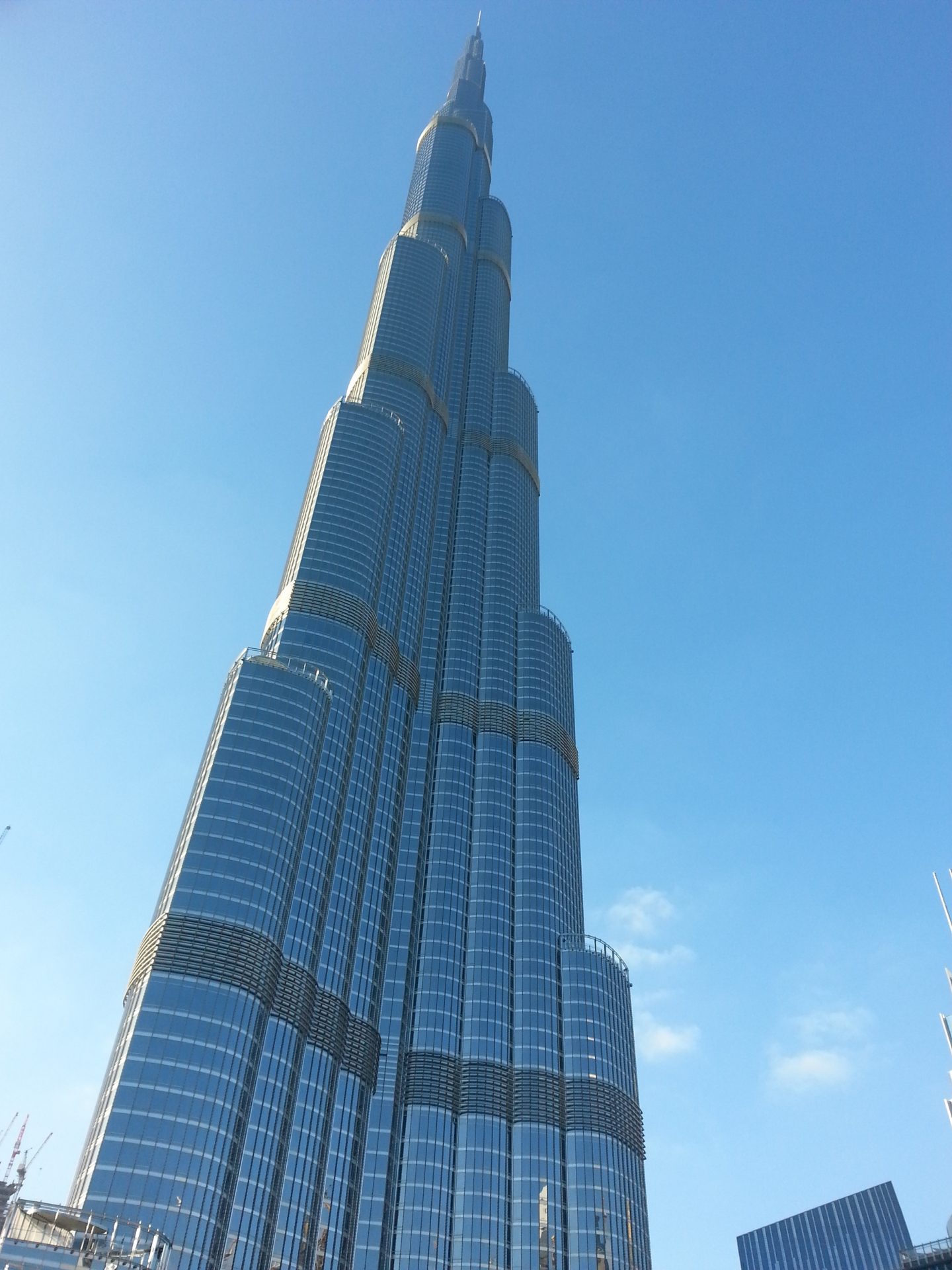 See, there you have it, a shop free visit to the Dubai Mall!
The Guestbook comment: "Don't let the thought of a shopping mall put you off visiting, Dubai Mall is definitely still worth it for non shoppers to see some of the sights and the sheer scale of this place. It's good to pair a visit with a Burj Khalifa trip if you are planning one (see my guide for more info on this if you are!)."
No freebies have been offered or provided by any of the establishments featured in this post!