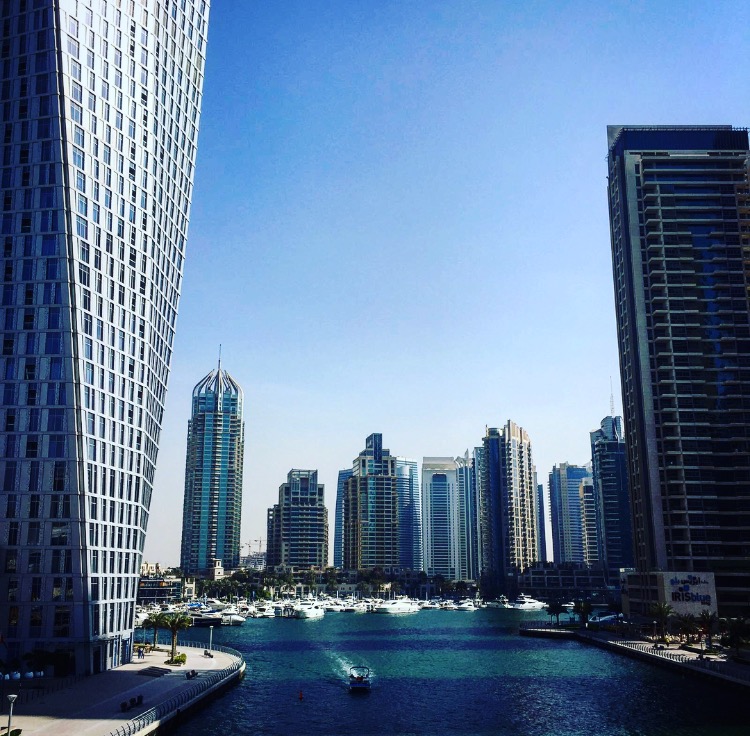 Following on from Chris's guide on how to do luxury for less in Barbados (see the full post here), I thought it was worthwhile doing something similar for Dubai. Dubai, like Barbados, is often regarded as expensive. Whilst I can't dispute that, there are definitely ways to make your money go further in Dubai. So whether you're here on holiday, or calling Dubai home like me, here's some top tips to help you save the all important pennies…
When is the cheapest time to visit Dubai?
This is a relatively easy question – the Summer. But before you run out and book, it should come with a big caveat – it's HOT! We're not talking just a little bit warm but full out baking, remember you are in the desert after all! Often looking at the temperatures for Dubai online for this time of year can be misleading. Whilst a temperature of 42 degrees celsius might sound do-able, in reality the temperature might feel closer to 57 degrees celsius! This is particularly true if you leave your trip until later in Summer such as August and September in particular where temperatures might start to dip but humidity increases significantly.
If you still think the Summer is for you, just bear in mind that your interpretation of Dubai could be a bit different with a lot of your time spent in the pool or the air conditioned malls. Desert safari and strolling around old Dubai, or a walk along the beach are definitely out. If this doesn't bother you then there are certainly bargain deals to be had at the larger resorts such as Jumeirah. Whilst a lot of the really great summer offers are reserved for GCC residents only (so if you're an expat this is great news and an excuse to book a staycation!), there's also plenty of summer deals for non-residents too that are worth looking at.
What about Ramadan?
Ramadan changes year to year in terms of dates (this year it was mid May – June). Whilst Ramadan shouldn't stop you from visiting Dubai, you should consider the implications of visiting during the holy month of fasting. Whilst lots of the large hotels are increasingly serving food and even alcohol throughout the day now, it's trickier to find options outside of the resorts and choice will be more limited during daylight hours especially. It's a lovely time to try one of the iftars which are the celebratory breaking of the fast meal in the evening, but you'll find it's generally a lot quieter in Dubai during this period with some establishments closed for the month.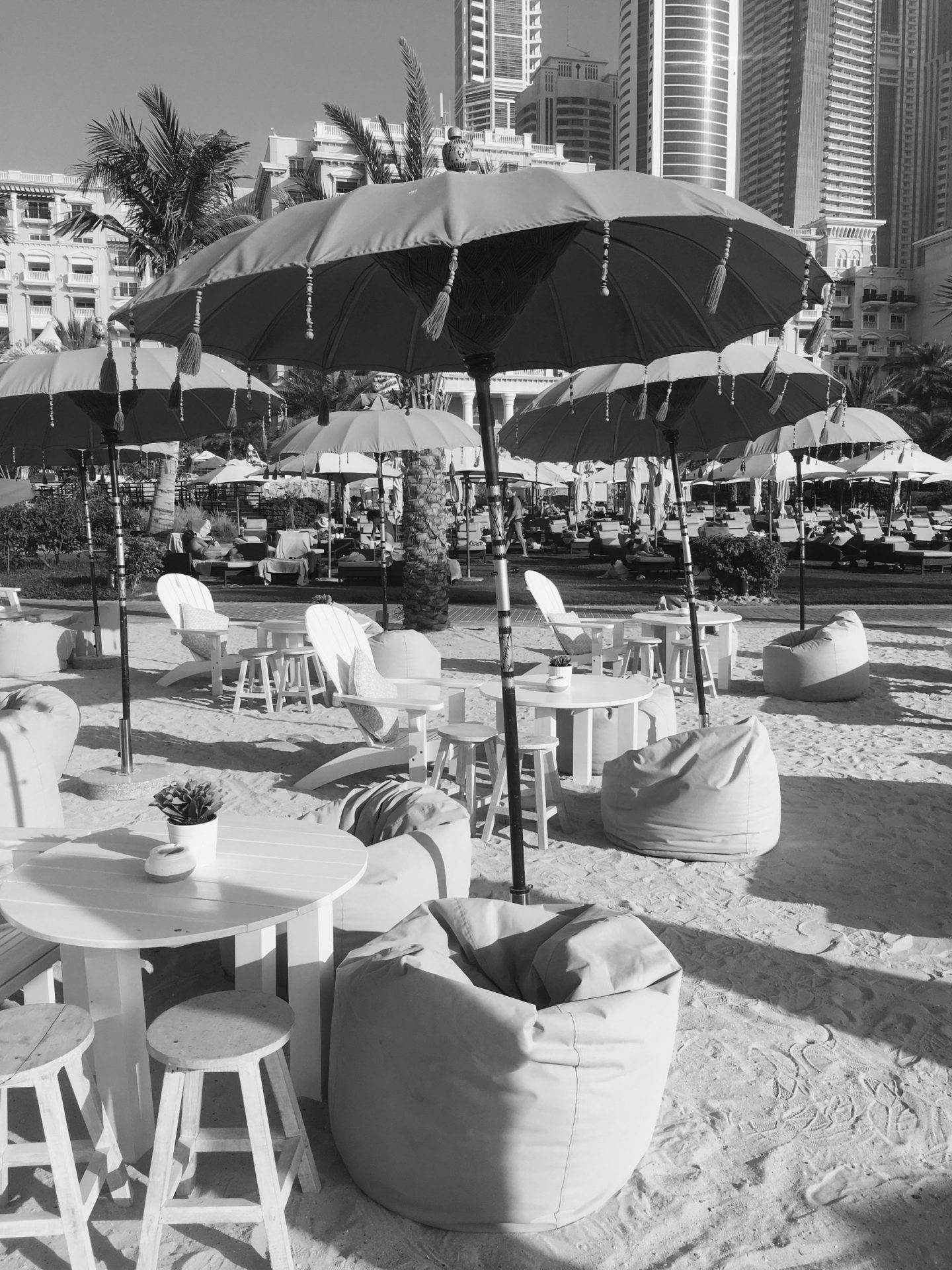 If you want to avoid the above times and still get a reasonable cost then try to dodge school holidays where possible, both in your home country but also Dubai. You'll find places like the water parks extremely busy during these times too, as well as expats looking to make use of staycation deals driving up prices.
Weather wise, November is a great time to visit, as well as post Christmas (avoid the holidays if you can due to an increase in prices). From January all the way through to late March/April is also a good time to opt for. If heat isn't such a problem for you then May might even be a good option with reduced costs (but check Ramadan predicted dates which will likely be May for 2019).
Are there any cheap flights?
Yes! The great thing about Dubai is the cost of getting here and the options available. Prices vary depending on the time of year and where you are flying from, but most UK airports have a good range of flights on offer. Emirates is the main airline and offers competitive prices if you are flexible on dates. For instance, via Skyscanner flights for 5 nights in Dubai in November 2018 through Emirates from London will cost just over £300 return. For a 7 hour flight this is pretty good value. Manchester and Birmingham will come in more expensive at around £400-£450 for similar flights.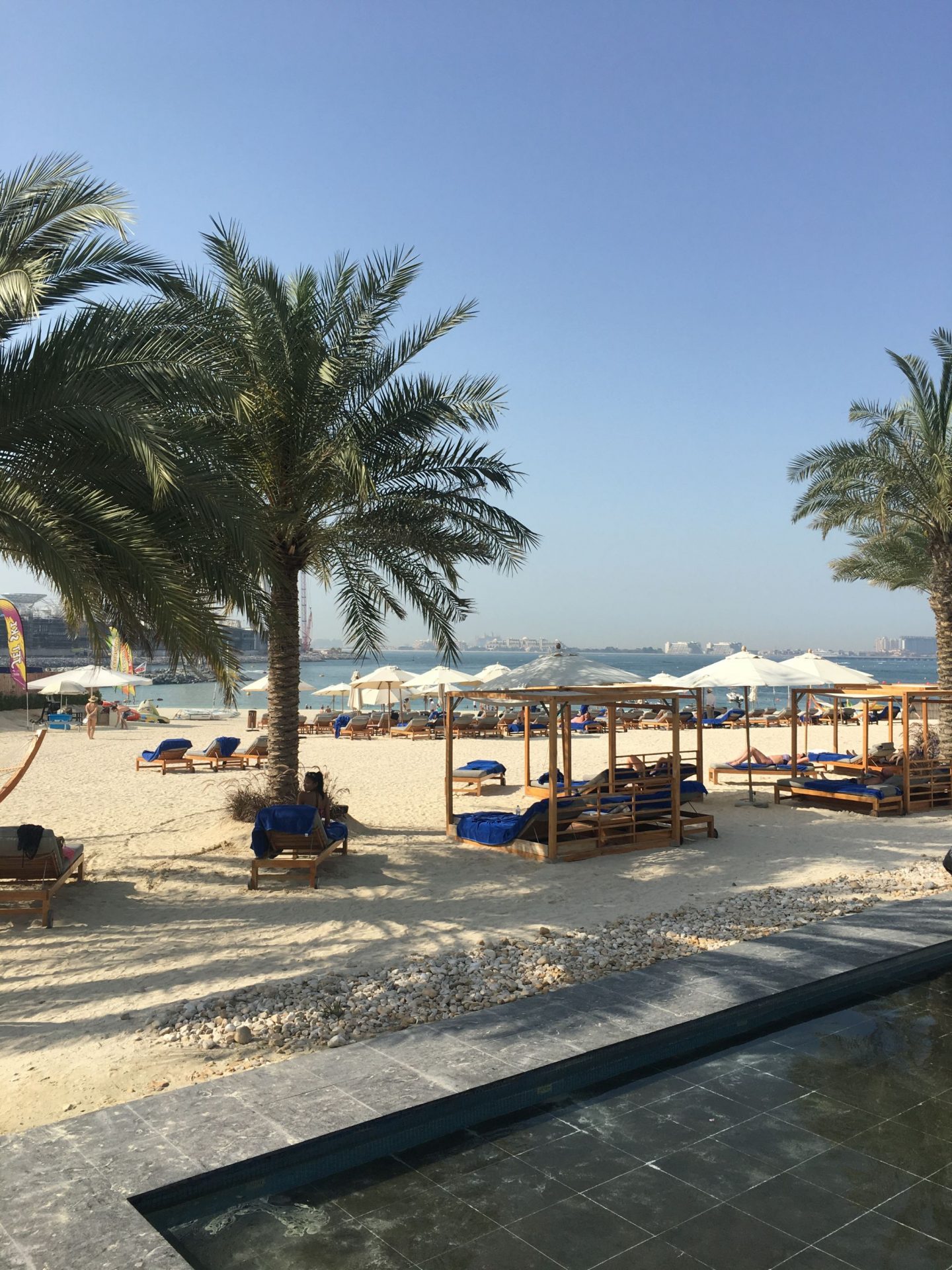 If you're flying from London there's also reasonable options through Virgin, although be mindful that their cheapest options (Economy Light) don't include cabin baggage so you can be stung by these additional costs.
If you're looking for even cheaper flights then you can also consider indirect routes. Sometimes it's not necessarily worth the additional time and effort for a small difference in price, however if you're flying at a peak time such as school holidays then it's definitely worth looking.
Interestingly prices don't fall dramatically in the summer even though it's low season for Dubai, this is due to Dubai being a main stopover for hundreds of other destinations meaning flights are increasingly popular in the summer holidays.
Expat top tip
If you're an expat in Dubai then always book your flights starting and ending in the UK. It's significantly cheaper to do a return flight that starts and ends there rather than the reverse. Also bear in mind that flights can have a long gap in between their outbound and inbound dates. Even in you're unsure on return date it's always best to book and then you can change this. Check the terms before booking but in most cases for flights with Emirates it's around £100 to change a flight which will still work out a cheaper way to do things. It's also worth looking at multi-flight options if you're planning a holiday from Dubai at a later date (this sounds a bit complicated but can save you a significant amount of money – more on this in a separate post!).
Where should I stay?
There's lots of options in Dubai and this deserves a dedicated post to explain the different areas and options available depending on what you are looking for (this is coming soon!).
For a cost effective option, look at accommodation with easy access to the Metro which is perfect for getting around (more on this below). Dubai is relatively small and compact so you're never too far from anything really. Having said that I'd try to stay within easy access of Sheikh Zayed Road which is the main road running through the whole of Dubai, connecting the airport at one end with the Marina the other side of Dubai. Although there are some great offers in places further a field such as Silicon Oasis and Dubai Investment Parks, taxis (although cheap) will start to add up and there's very limited options in the evening in these locations.
There's also cheaper options closer to the airport in Deira (or old Dubai). Whilst great to visit, I'd opt to spend a bit more and look for options in Downtown Dubai or Marina for more varied options in the evening.
Hotel brands to consider
Brands such as Rove Hotels, Tryp by Wyndham, and Somewhere offer great options for a reasonably priced stay in Dubai. Rove has a hotel within walking distance of Dubai Mall which has rooms for under £100 per night. If you want to be closer to the beach then the newly opened Rove in the Marina is a good option. It's a bit further from the sea but minutes from the Marina front and has rooms for around £70 in November.
If you're trying to save it's probably best to avoid places like the Palm, as lovely as they are you'll pay a premium here and it's harder to explore the rest of Dubai especially if you're on the end of one of the fronds. Although if you're just after a beach break then they could still be an option. More accessible are areas such as the Marina and Jumeirah Beach Residences (JBR) which also benefits from a public beach even if your hotel doesn't have direct access to it's own beach.
Another great option to enjoy the facilities of a 5* hotel without paying the price is to look out for Groupon deals which often have pool days at such resorts at a fraction of the cost of the general on the day entry (and significantly less than staying there!).
Other cheaper options for areas to stay include Al Barsha and Dubai Internet City. The areas themselves might not be quite as wow as Downtown and JBR, but they offer some great value options and the locations are excellent for access elsewhere.
Getting around?
You don't need to rent a car in Dubai, in actual fact it should be avoided! Especially as there's a wide range of other affordable options that are much more convenient.
Taxis
Taxis are easy to use and very affordable. Always opt for the yellow/cream ones. At the airport you might be encouraged to go to a black Lexus taxi by the guys managing the taxi queue for the "same price". Note. it's not the same price!! The standard taxis are perfectly fine so unless you particularly want a fancy car there's really no need. A taxi from the airport to the other end of Dubai (the Marina) should cost close to £20 which for the distance is pretty reasonable.
Other options include Uber and a similar app called Careem. For the most part these are more expensive than the normal taxis but can be useful as options and it means that you can use your existing Uber account if you have one.
Metro
The Metro is also a great option for getting around. Although the network isn't as extensive as London or other major cities, it's reliable and very cheap (and also very clean!). Expect to pay around £1 for a single one way fare. You can get to most main tourist areas such as the Airport, Old Dubai, Burj Khalifa and Dubai Mall (Downtown Dubai), the Mall of the Emirates and the Marina all on the metro. There's also the tram that connects the Marina with JBR and the beach front which is again worth using. The exception is the Palm which has it's own monorail that connects to the tram but it's a separate system and relatively expensive and not as regular so it might be worth giving this a miss.
Is eating out expensive?
This really depends on where and what you're eating! Dubai has it's fair share of fine dining so if you really want to live it up then you can do this but it will come at a price. To eat in some of the 5* hotel restaurants and brand names exported from places abroad such as the likes of Nobu, expect to pay a premium.
Having said that, there's lots of cheap eats as well as deals to be had.
If you're looking for a quick bite to eat then the shopping mall food courts offer a whole range of options to please everyone at a reasonable price. Areas such as Deira also offer good, low cost options – usually traditional Arabic or Indian in origin. Most places won't serve alcohol here but for food they are worth looking at. The infamous Ravi's in Al Satwa might be no frills in appearance but offers excellent food at a reasonable cost and is popular with expats and tourists a like.
Eating out deals
If the above options aren't for you, there's still plenty of other ways to eat out for less. Apps such as The Entertainer are a great buy if you're planning on eating out a lot. The Entertainer offers 2 for 1 options across a wide range of venues. There's one dedicated just to Fine Dining with an extensive list of award winning restaurants on offer allowing you to try the 5* dining at a fraction of the cost. Here's a sample of some of the deals available. Alongside the fine dining option, there's also the main Entertainer app. This includes more reasonable priced restaurants as well as discounts on attractions.  The latter is useful if you're looking to save on attractions such as desert safari and boat tours.
Both options have an up front cost of around £100 (although there's often free trials to look out for too) but if you're planning to do at least one brunch in Dubai then it's worth it for this alone as you'll make your money back straight away.
Why brunches are good value
That brings us nicely onto brunches! I really think brunches are the best way to experience Dubai luxury for less. Especially if you're using an app such as the Entertainer and benefit from 2 for 1. The Fine Dining is the best app for this and there's usually a good range to pick from (more on current offers here). If you've never heard of a Dubai brunch before then it's worth reading this post as it's much more than eggs!
Brunches are special and there's a broad range from set menu options to all out buffets with every cuisine under the sun. Most of the 5* hotels and fine dining restaurants offer brunches and it's your chance to try the cuisine on offer at a fraction of what you pay for dinner. This is especially true if you're planning on having a drink, the alcohol brunch packages work out as excellent value when compared to the cost if you looked to buy individual drinks in the evening during a dinner. Brunches usually take place on a Friday although there's some on a Saturday too.
What if I'm self catering and want to cook in?
I didn't mention self catering options when discussing places to stay above, but self catering is an option in Dubai that can provide some great deals through websites such as AirBnB. Although be warned that food shopping isn't cheap in Dubai, so if you are hoping self catering will save you money that might not be the case. Having said that, supermarkets such as Carre Four and Lulu Hypermarket can offer some good deals. Even the more expensive options such as Spinneys (a Waitrose equivalent) is worth visiting for their range of fresh salads and roast chickens which are pretty reasonable and definitely worth buying over making yourself.
Takeaway is also huge in Dubai from your MacDonalds breakfast delivery (that's a thing) to Pizza Express and everything else in between. Take advantage of offers through Ubereats and Zomato which often have discounts for new customers such as 50% off. There's also Talabat, Deliveroo and Round Menu which offer takeaway services for a wide range of restaurants.
What about cheap drinks?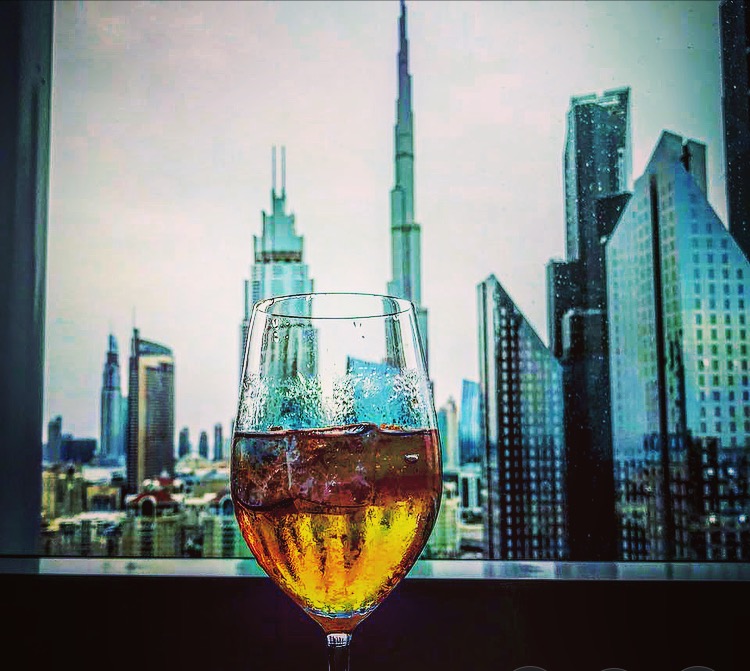 One of the biggest myths that worries many of our visitors is struggling to get a drink in Dubai. This is never a problem. Obviously it goes without saying that being drunk and disorderly in the street is a no no, but anyone that's seen the end of a brunch will know that having a drink and enjoying yourself isn't a problem here. The cost of a drink however might be.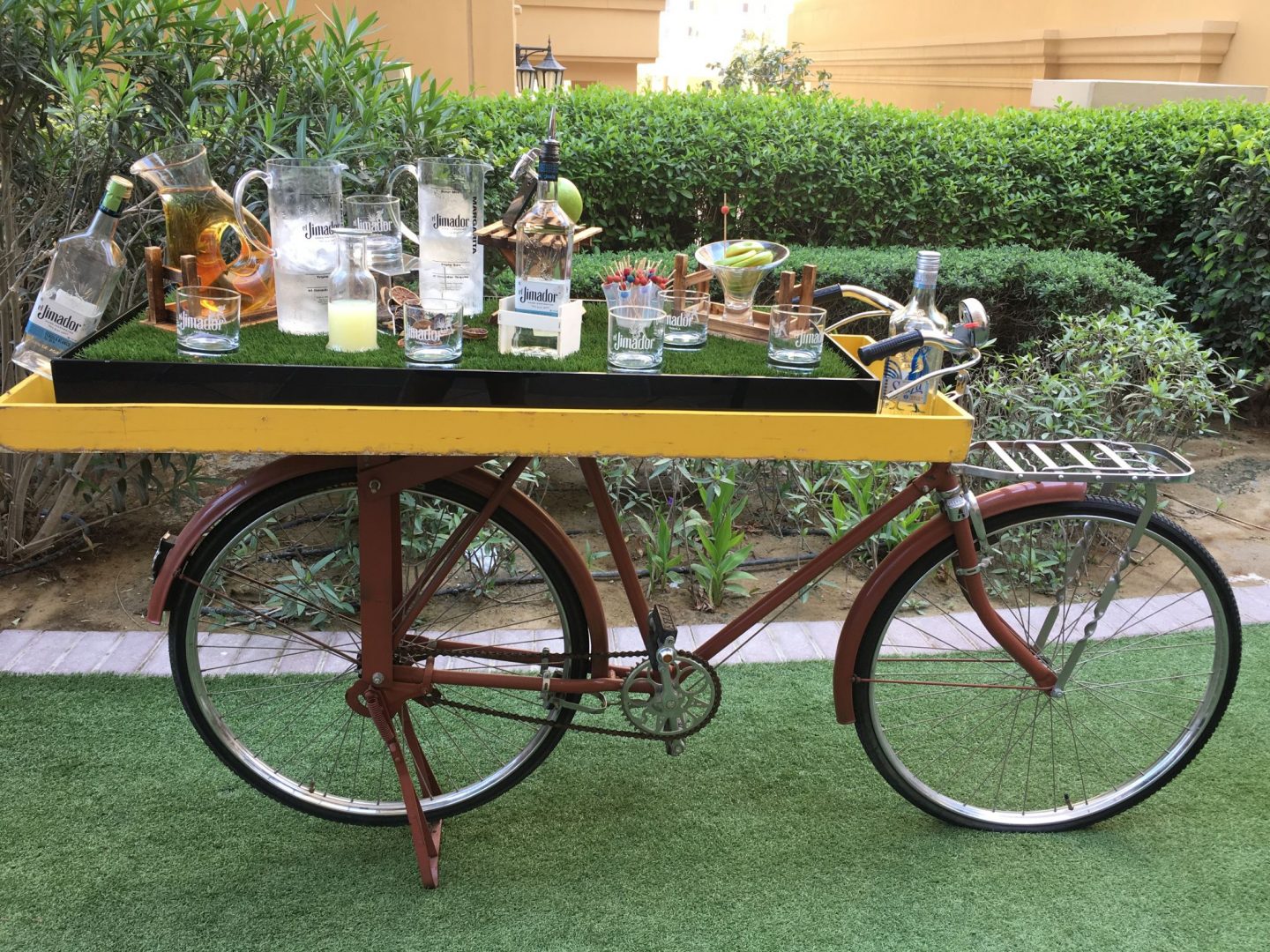 Wine in particular doesn't come cheap with an average bottle sometimes setting you back upwards of £50. The best way to avoid the sting is to look our for happy hours which are common in Dubai and there's some great deals to be had with most bars offering them. If you're visiting the Marina then have a look at this post with a few of my favourite bars for happy hours.
If you're a lady then you're in for more luck with the famous ladies nights (usually on a Tuesday but you can find one most nights), which offer free drinks to ladies. Some bars even have food included or a significant discount on food, and others are kind on the men offering some form of discount for them too. Popular ladies nights include Pier 7 in Dubai Marina with most of the bars offering ladies 3 free drinks, if you bar hop between them then you're looking at a free night!
What about cheap or free activities?
The good news is there's lots to do in Dubai for very little or free – especially when the temperatures cool down. From walking along the beaches, to visiting the super sized malls (possible not so free if you hit the shops in the latter though!!). There's also plenty to explore in Old Dubai such as the Souks and Spice Markets. There's so many options in fact that I dedicated an entire post to 40 things to see and do for free in Dubai!
Also don't forget if you're purchasing the Entertainer and opt for the main app then there's lots of discounts included for activities that are worth looking at to save you money.
The Guestbook's comment: "There's no denying that Dubai can be a pricey place with the glitz and glamour and plethora of 5* hotels, but there's plenty of ways to still enjoy this side of Dubai at a fraction of the cost."