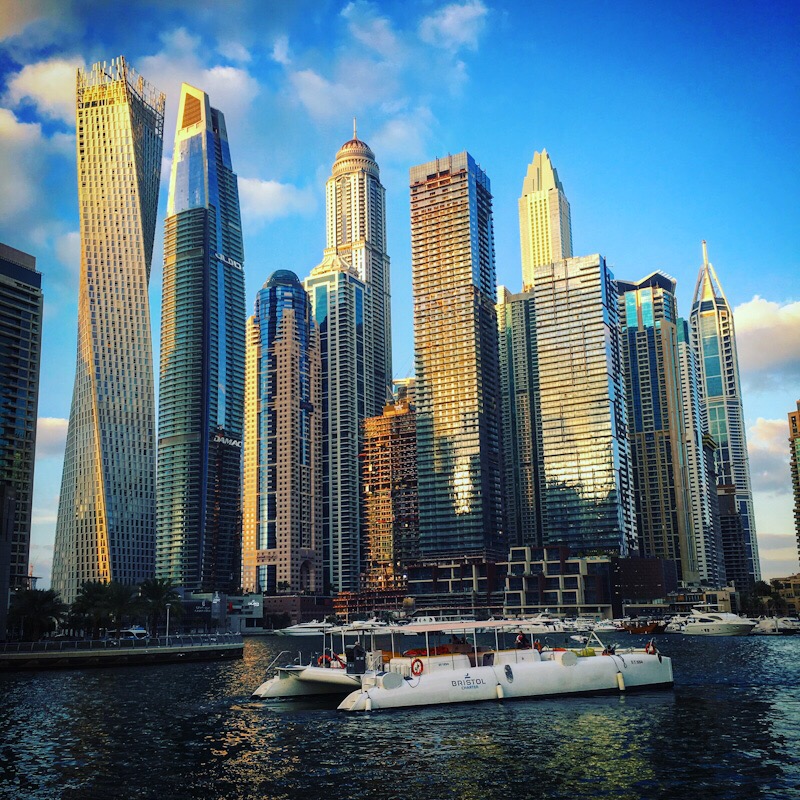 Dubai Marina has been my home now for just over two years so I'm hoping I've come to know it quite well. As well as being a favourite for expats to call home, it's also popular with visitors as a place to tick off the Dubai must see list (it makes mine! See the other must sees here.)

But where should you visit in Dubai Marina?
It's not just one location and is actually quite large so can be a bit confusing in terms of where to see. With this in mind, I thought I'd do a post to hopefully help with some ideas on where to visit if you are hoping to head to the Marina during a Dubai visit.


How to get there

Taxi
If you're getting a taxi then a convenient place to ask for is Marina Walk. This is also a good location to note as it's also a taxi rank so useful for your return journey if you can't flag a taxi down elsewhere.
Metro
You can also get the metro to Dubai Marina quite easily. In Dubai the Metro stops are often named after sponsors (and this changes which can be confusing. Jumeirah Lakes Towers changed to DMCC recently!) For the Marina get off the metro at Damac Properties. This is also a good location for connections to the tram if you want to include a visit to Jumeirah Beach Residences and the beach.
What to see


View the skyline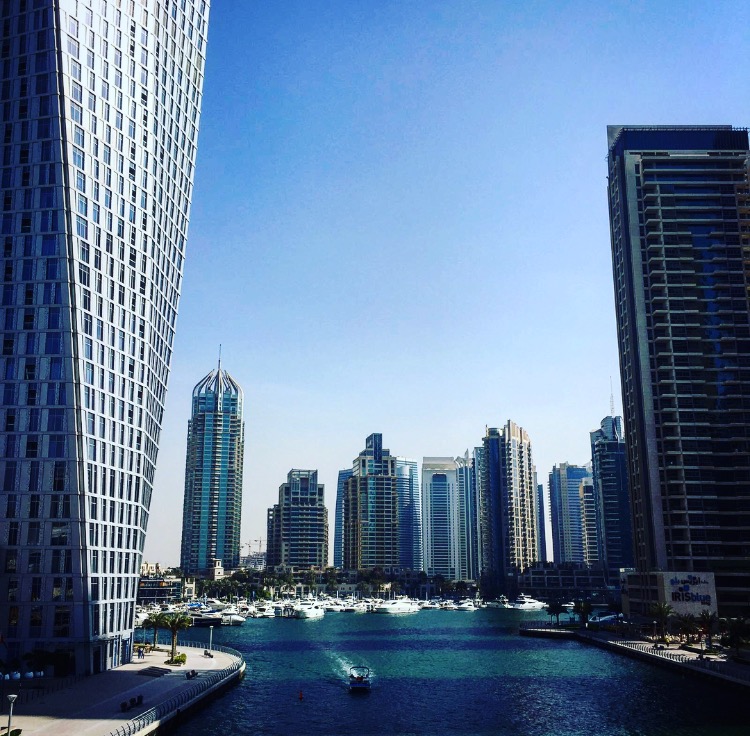 If you start your trip in Marina Walk you'll get a pretty impressive view of the famous Dubai Marina skyline and the very popular twisty tower – the Cayan Tower. This is a busy spot for photos but there's quieter (and equally impressive) opportunities for photos further round so don't worry if you miss your shot here.


Walk Marina Walk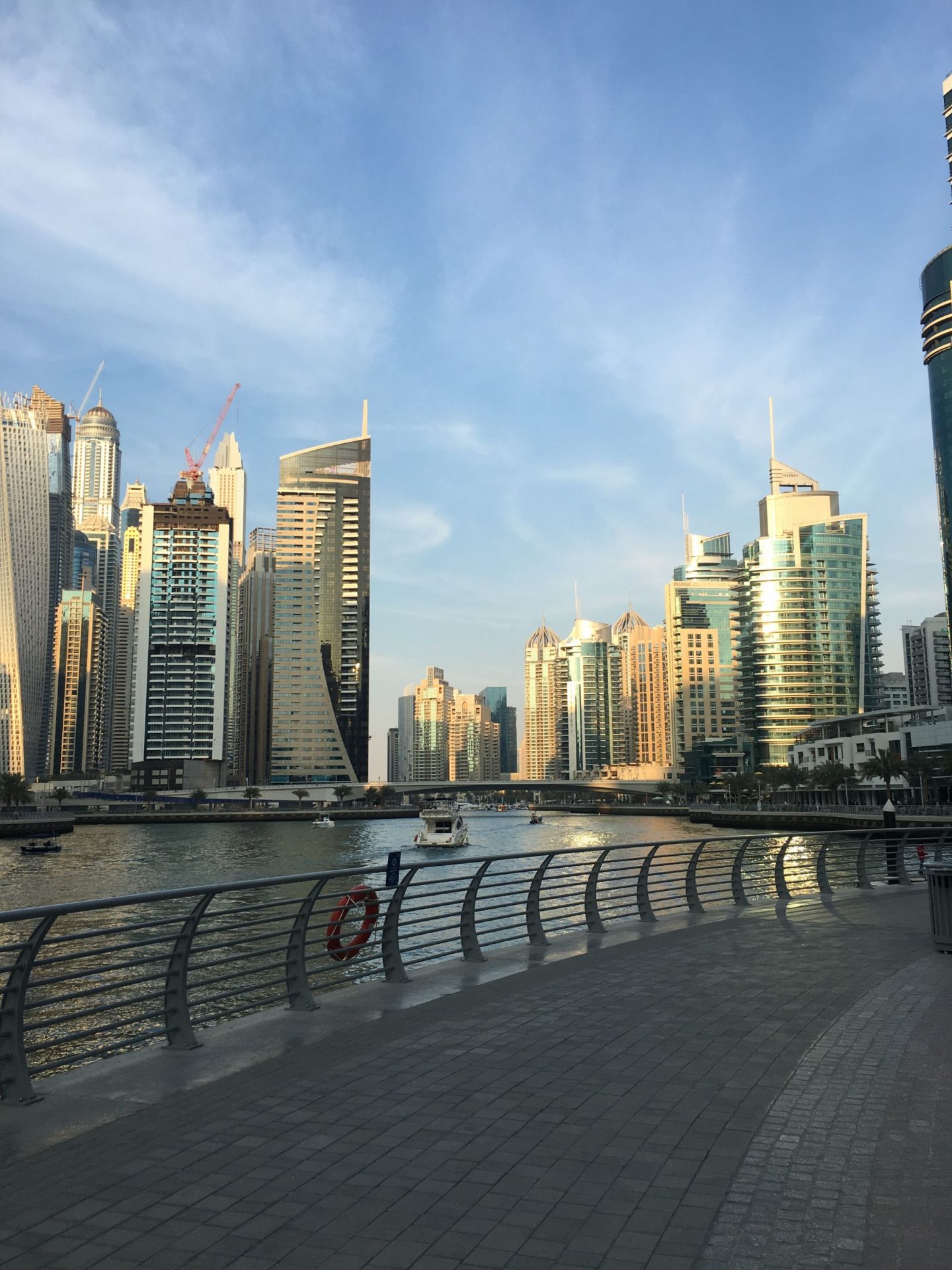 Dubai Marina covers a large area and Marina Walk along the front is recommended to really get a taste of what it has to offer. Facing the Cayan Tower turn left and take a stroll around the Marina. For a shorter option you can turn right and walk to the Cayan Tower and back. Along this stretch you'll find a number of restaurants and Spinneys supermarket (they have an amazing salad counter if you're looking for a cheap takeaway lunch option!) more of where to eat and drink below!


If you turn left then it's a leisurely meander along the water front. The next bend (by Bristol boats) is a perfect photo opportunity looking back towards the Cayan tower and is usually quieter than the earlier drop off spot.

Visit Marina Mall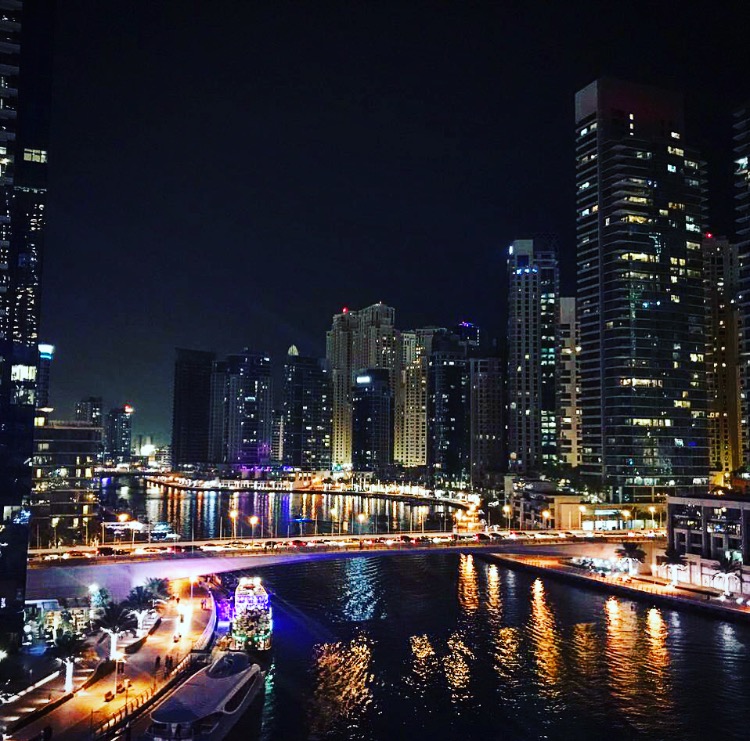 Carry on round and you'll pass a number of restaurants and in around 20/30 minutes reach Marina Mall. Not as large as its famous fellow malls, it's still a nice place to visit. Check out the impressive ceiling on the first floor which is covered in sparkly lights. There's a good selection of restaurants here and outdoor street food vendors (note they are not licensed). For a drink with your dinner head to Pier 7, home to 7 different restaurants with amazing Marina views.


You can continue beyond Pier 7 but it gets rather quiet the further you go. Likewise the opposite side of the Marina is quieter with less restaurants and activity (although this could be a welcome relief during busy nights!)


Take a boat tour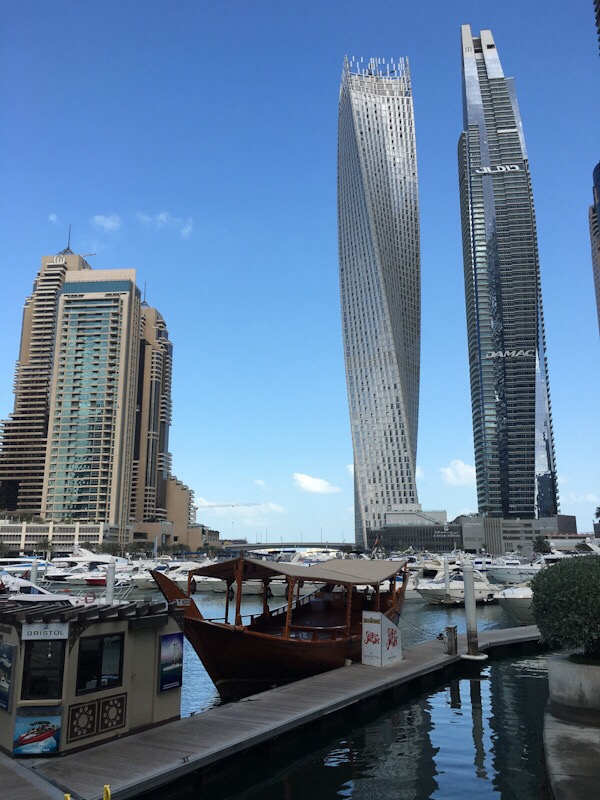 If you're looking to do a boat trip in Dubai then the Marina is the place. There's something for everyone from chartering a luxury yacht to a traditional dinner dhow cruise. If you're looking to combine sightseeing, a boat ride and some white knuckle action then consider the Yellow Boats.

For a more sedate option with a difference then Captain Jack ticks the boxes for a tour of the Marina from the water. It's a popular one with the kids too.

If you want to travel the Marina via boat in the most cost effective means then hop on the RTA Marina ferry. You can also catch a boat to further a field from the Marina with the RTA ferries going all the way to Old Dubai and the Creek (more on this here).


Zip line or skydive over the Marina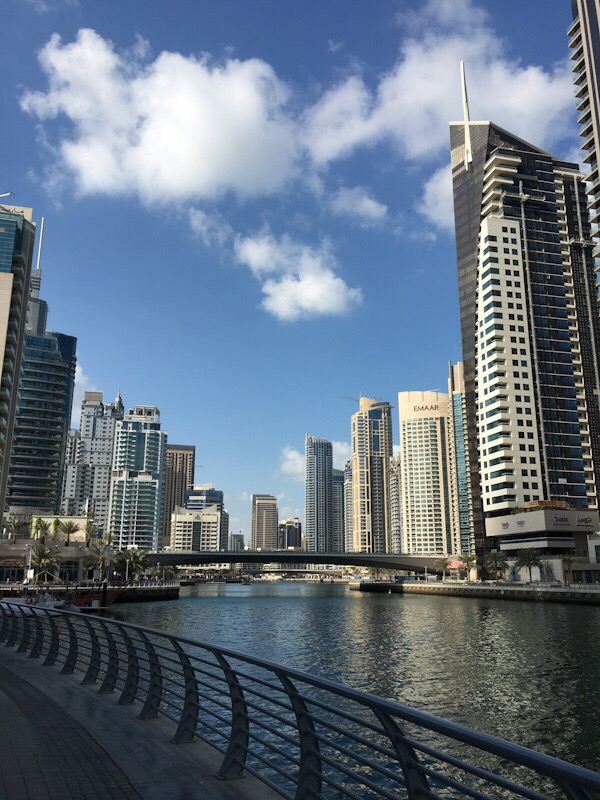 Feeing adventurous? Why not fly across the Marina on a zip line. To trump that option there's also the skydive centre located close by if you want views of the Marina and nearby palm from above. Save up for both options though, they don't come cheap!


Hit the beach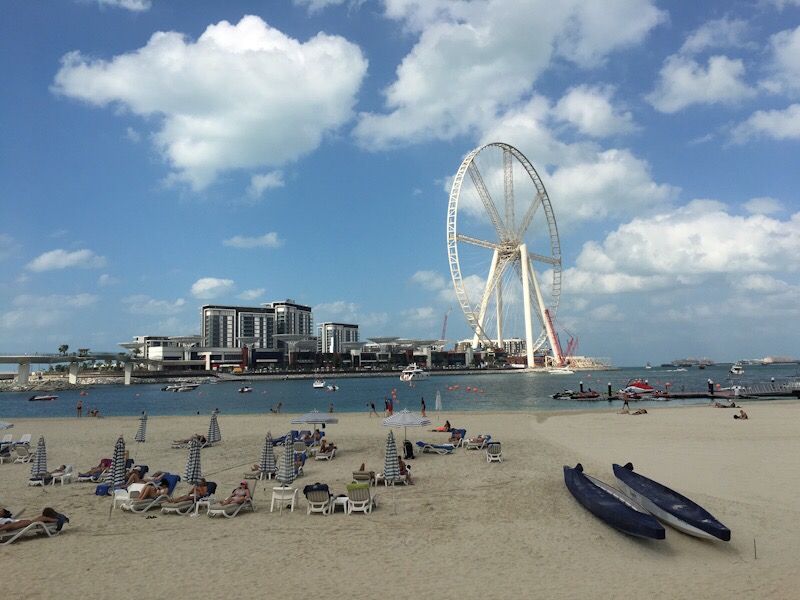 A question I often get asked is how to get to the beach. Although on the water, the Marina doesn't have a beach but it isn't too far from one in nearby Jumeirah Beach Residences (JBR).
Based on the opposite side of the Marina this area is worth visiting and also offers beach and sea views as well as The Walk which is another area which a small number of shops and plenty of restaurants. It's particularly kid friendly with a number of fair ground rides and comes alive at night (it's very busy at weekends). There's also a market alongside the beach if you're looking for a more unique gift offer with clothing and jewellery on offer.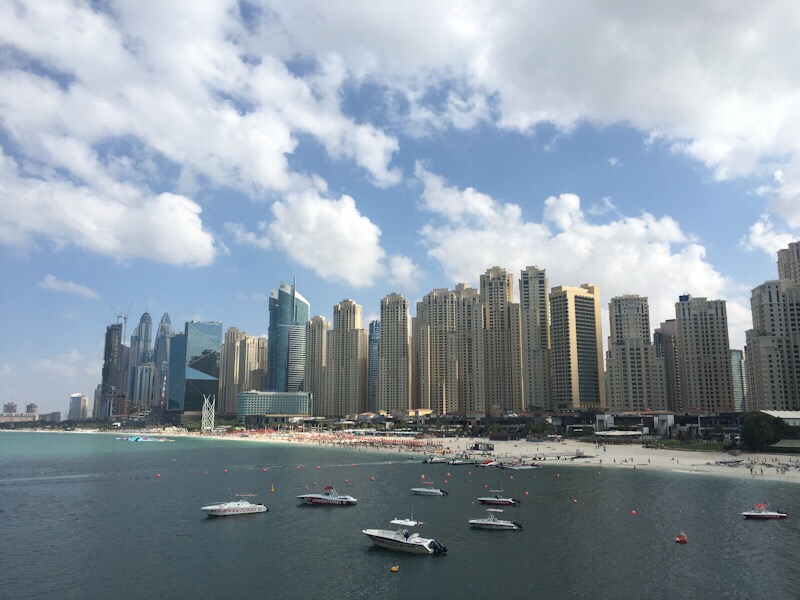 JBR is a 20 minute walk from Pier 7 or you can catch the tram from Damac Properies and reach The Walk in two stops (departing the tram at JBR 2). Avoid driving in this area at evenings particularly on the weekend as it's bad for traffic. It's popular with the luxury cars of Dubai though so expect to see your Ferraris on display here.


Food and drink in Dubai Marina

For drinks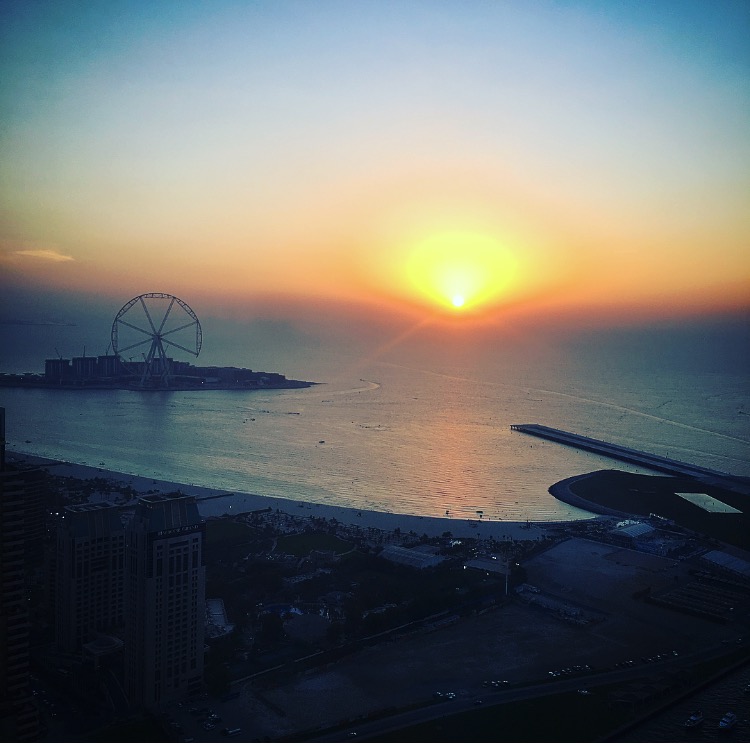 The Marina is a great place to visit for any meal of the day or just for drinks. One of the best ways to take in the skyscrapers of the area is from above and there's a range of bars sprinkled throughout the Marina providing great views. See this post for my favourites.
For dinner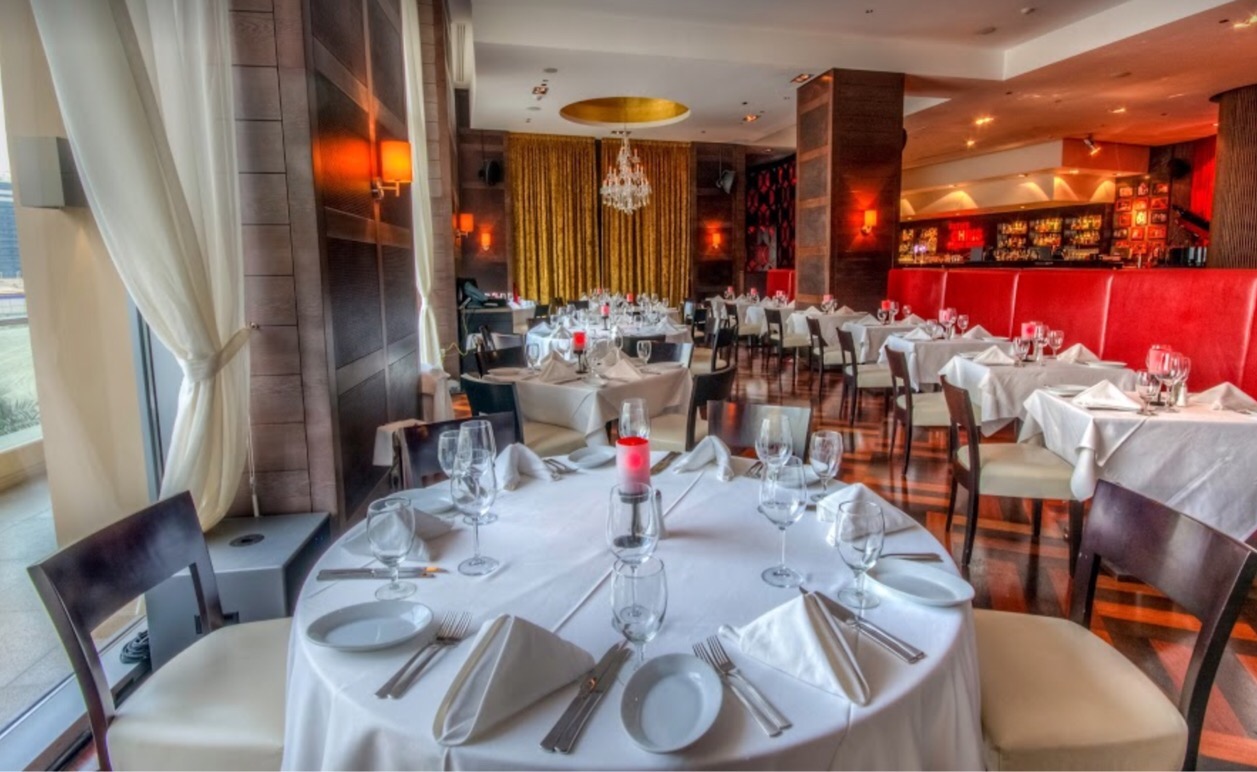 You'll also be spoilt for choice for dinner with all options covered. Although the restaurant staff offering sample menus along Marina Walk might be persuasive, I'd save your stop for some of these options. If you're not looking for a full dinner then there's always some great street food options outside Marina Mall to visit such as the renowned Salt burgers.
For coffee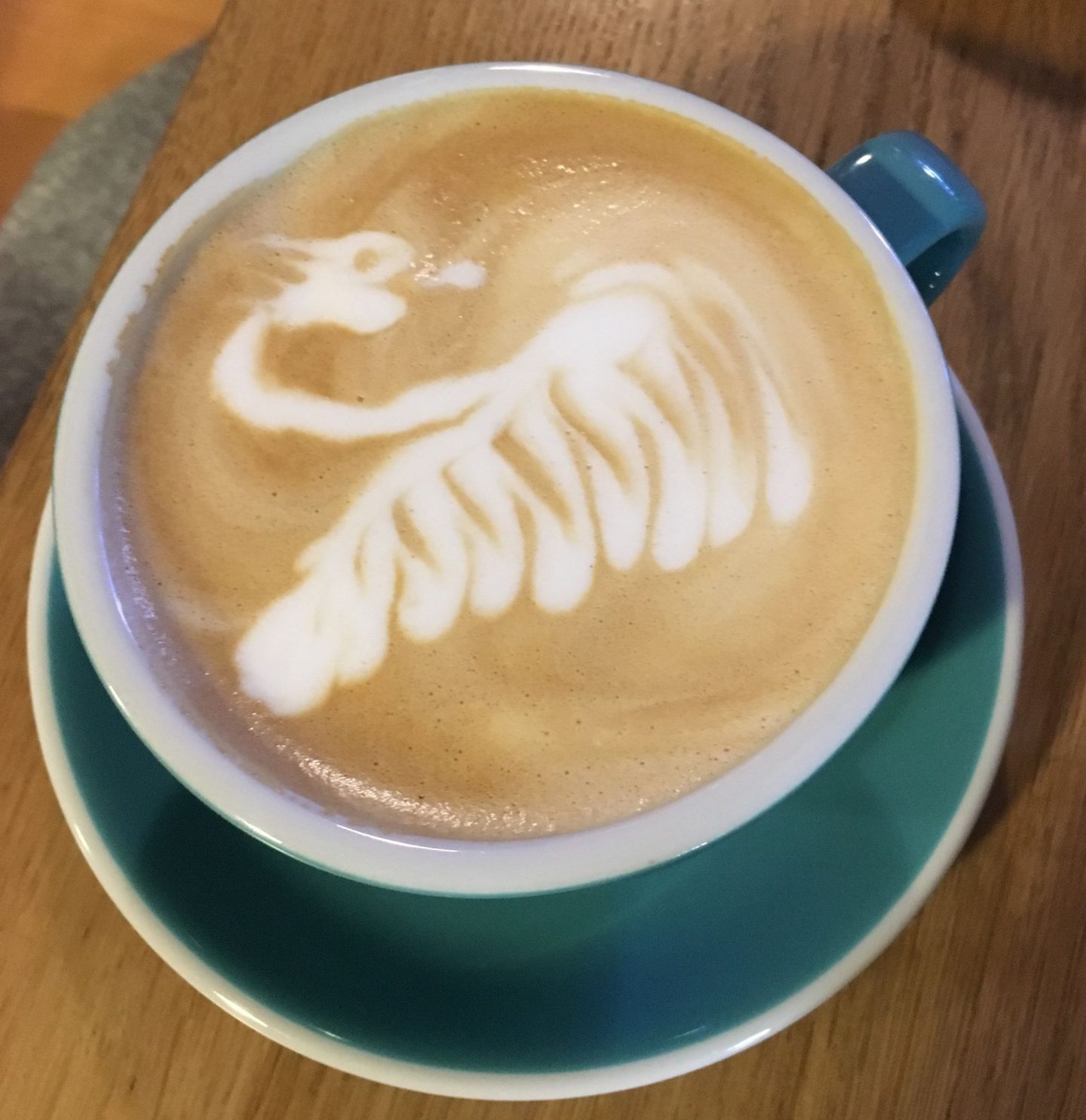 Finally if it's just a mid morning coffee you're after then there's also a great selection. From the favourite Bateel which is only a short walk from the metro and Marina Walk taxi rank, to Acai spot with amazing views down towards the other end of the Marina. For a bargain head to good old M&S (yes Marks and Spencer's Food is here!!) with a coffee and a pastry or a coffee and a cake deal for AED 15 and AED 19 respectively.


The other end of the Marina also has plenty of options with the Mall being host to a wide range of coffee shops including the recently opened Tashas on the Marina Mall front.


The Guestbooks comment "The Marina covers a large area rather than one specific spot. Your best bet to make the most of your visit and get a flavour for it is to walk the Marina Walk with a pit stop at Marina Mall. Combine your visit with JBR for beach views too!"