As well as our trips abroad we try and have a few breaks each year nearer home, normally in a dog friendly cottage with our dog Odie. Our favourite destination is the Lake District, this year however for a change we decided on a short break in Bronte country.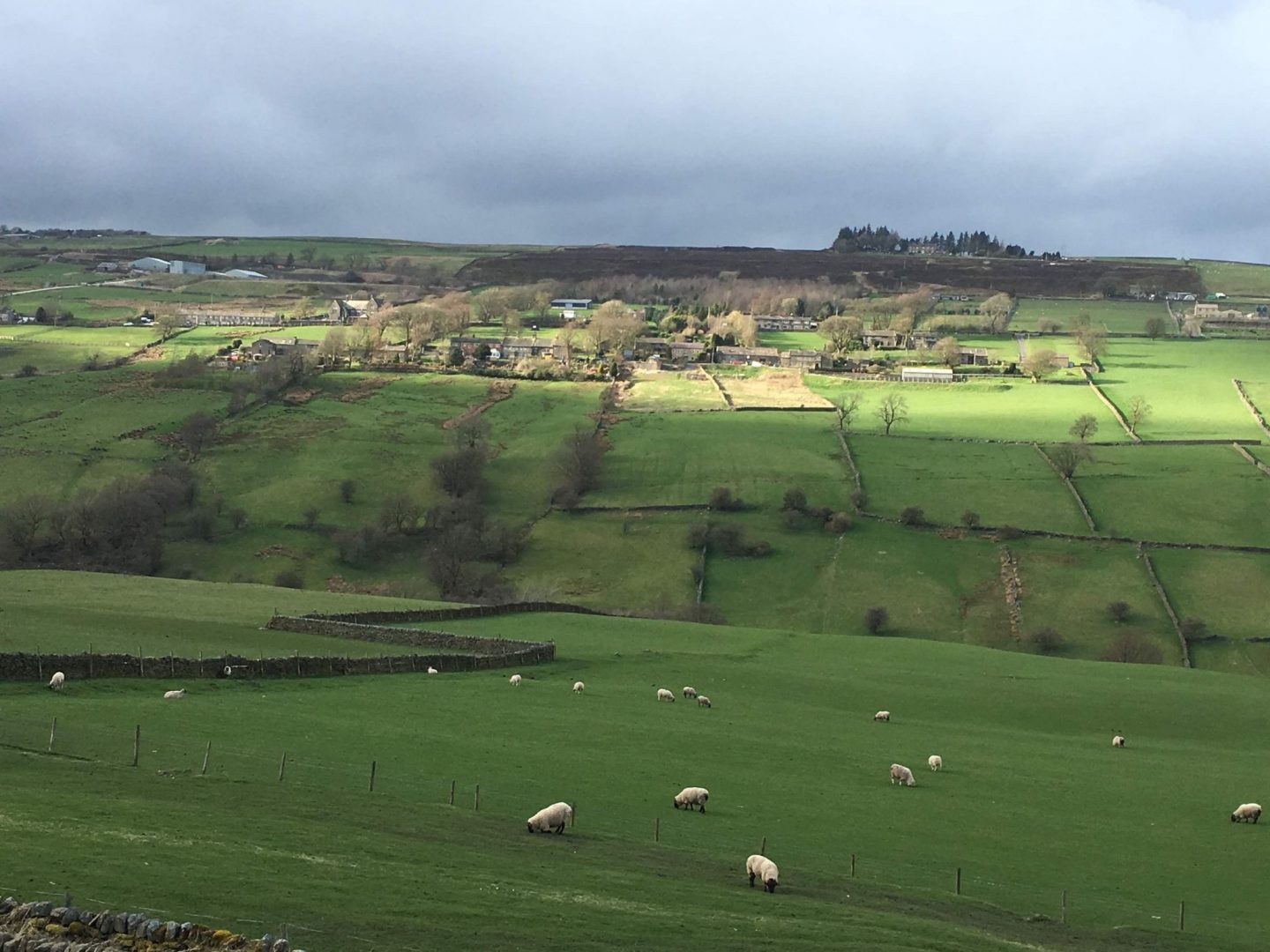 With travelling in March we took a risk with the weather but fortunately we picked a week when the weather was beautiful for this time of the year.
Location
Bronte country is based around the village of Haworth in West Yorkshire, the nearest town is Keighley. We had previously taken breaks in the Yorkshire Dales and the North Yorkshire Moors but this was our first visit to this part of Yorkshire. Our exact location was in the village of Stanbury, a mile outside Haworth, and a popular spot with walkers.
Stanbury is a small village with wonderful view across the Worth Valley and the moors. We were attracted to Stanbury because it has 3 pubs! It is also on the Bronte Trail, a popular long distance walk taking in places associated with the Bronte sisters.
Accommodation
We stayed in a traditional stone built cottage in the middle of the village. The cottage was conveniently situated next door to one of the village pubs, the Wuthering Heights. The cottage was superbly appointed, a real home away from home. For more information on the cottage click here.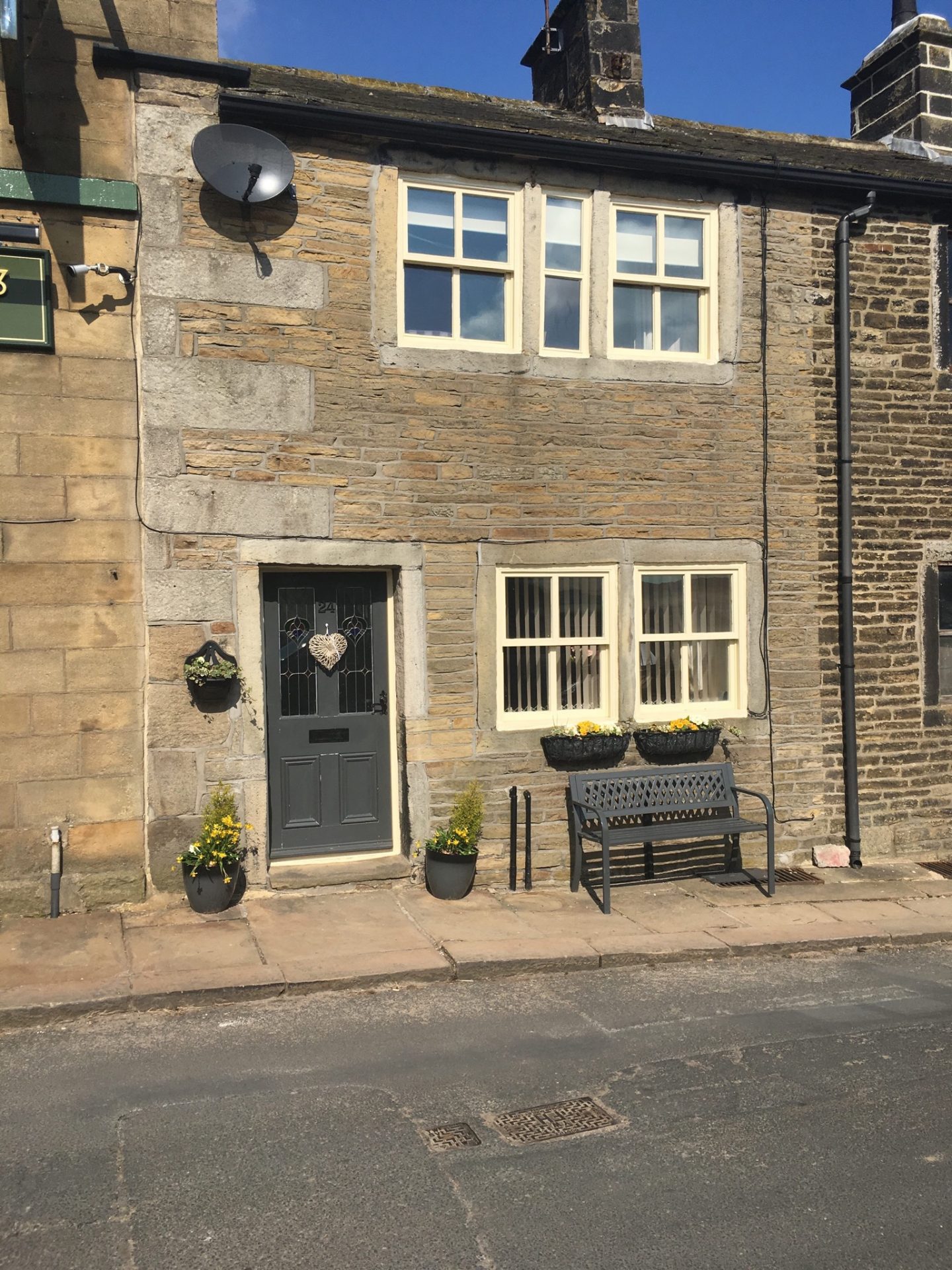 The pub next door had a small campsite with excellent modern facilities. It also had a couple of shepherd's huts for those who prefer glamping. If you prefer hotel accommodation then Haworth would be best for you.
Eating and drinking
In Stanbury there are 3 pubs.
The Wuthering Heights, an apt name for a pub in the centre of Bronte Country, a friendly local pub very popular with walkers. The pub offered a good selection of real ales and served traditional hearty food, steak pie, lamb hot pot and old pecular stew were all very good. Beware the portions are huge! This was our local during our stay, being next door!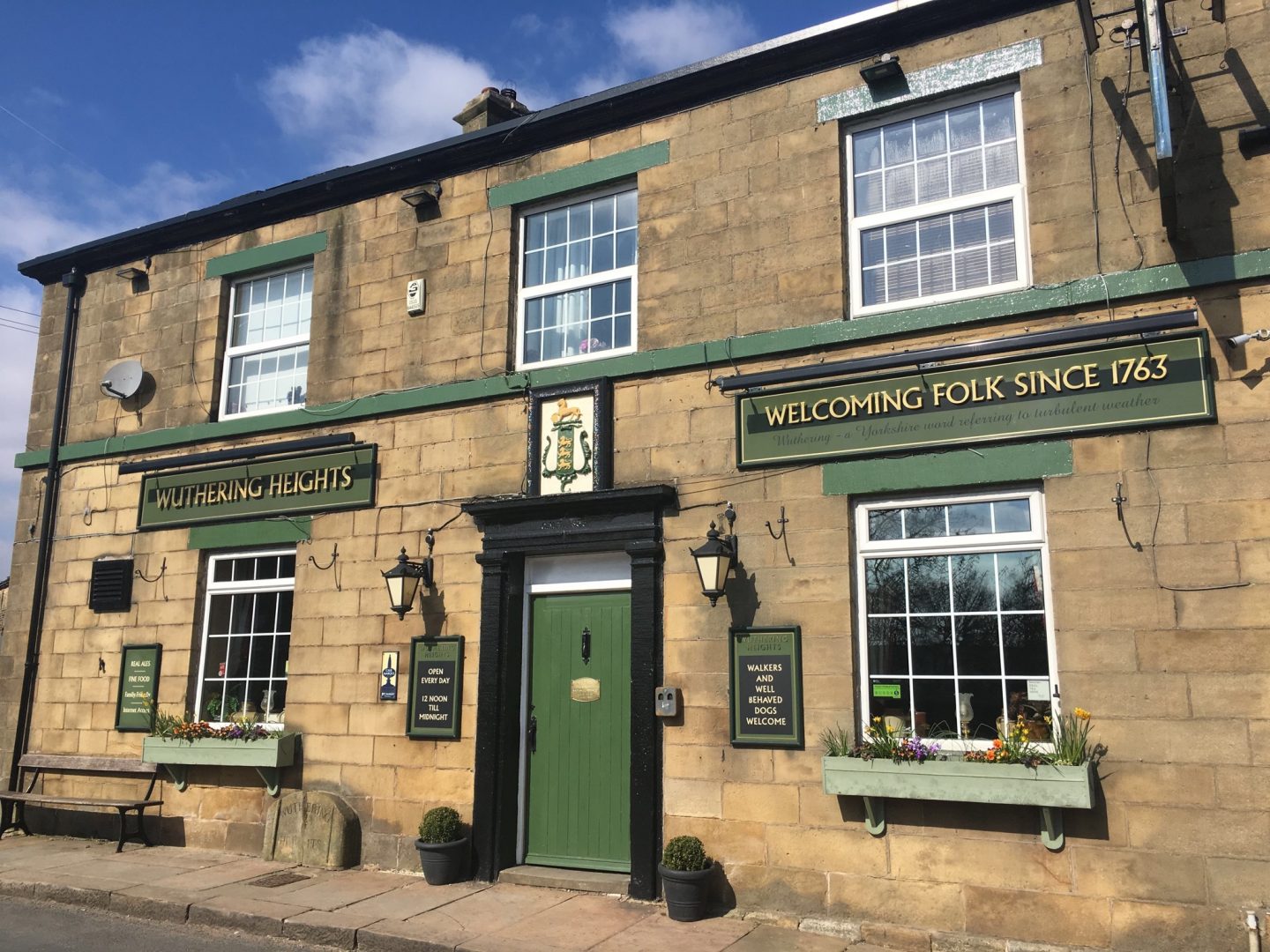 The other pubs in Stanbury were the Friendly, another traditional pub which doesn't serve food and the Old Silent which was closed for refurbishment during our stay.
In Haworth there is a wide choice of pubs, restaurants and cafes catering for the large number of tourists who visit this beautiful village and its Bronte related attractions.
Our favourite pub was the Haworth Steam Brewery which is situated on top of the main street in the centre of the village. As its name suggests they brew their own beers here and they also make their own gins. The choice of gins is amazing with some very unusual flavours including black jack, parma violet, cherry bonbon and pear drop!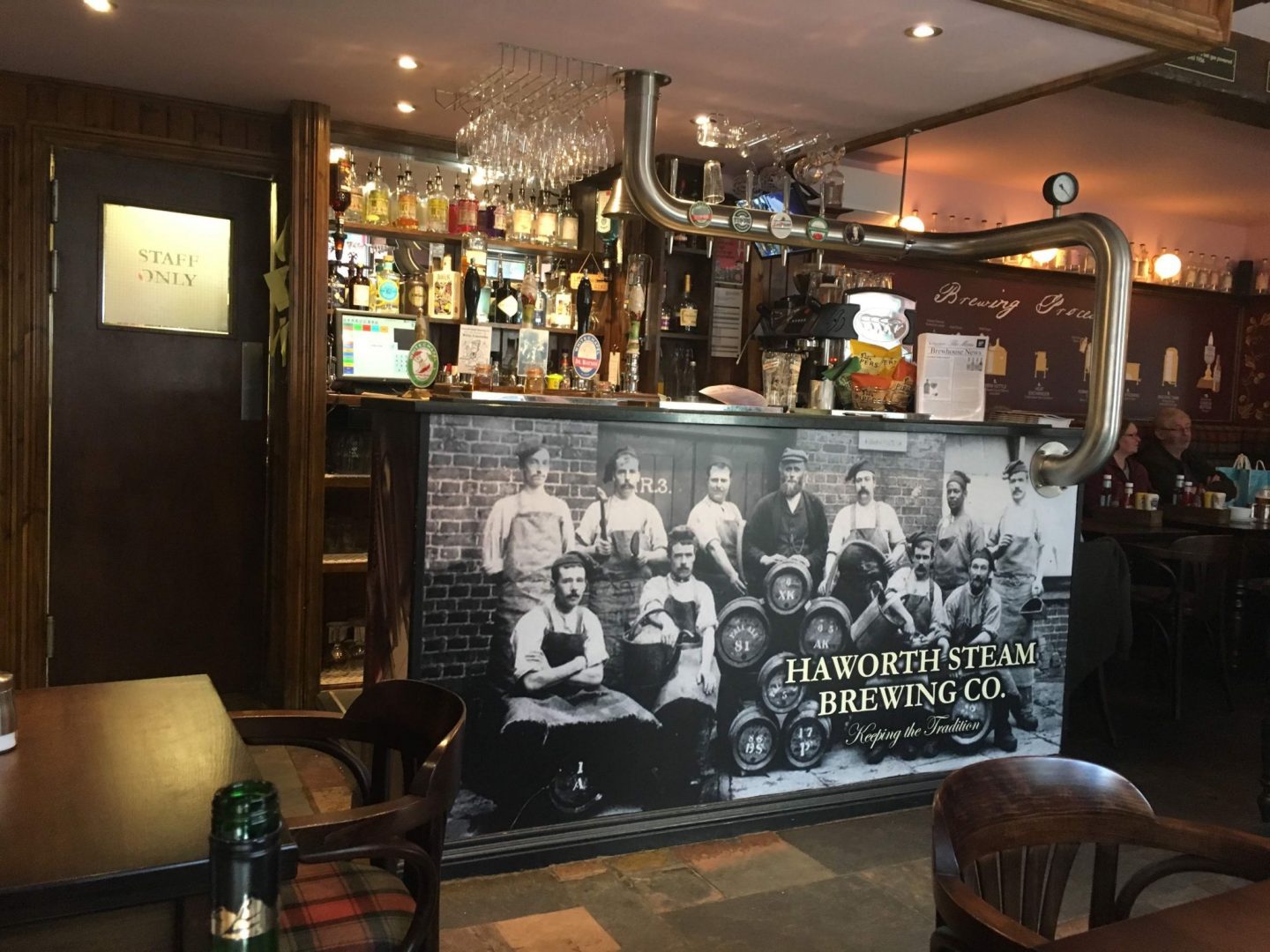 The food here was superb. Like everywhere we ate, the menu offered tradtional hearty fayre. I had the liver and onions with cheesy mash and Jane had braised steak and onions served with delicious home made chips. I would definitely recommend trying this place if you are in the area. You won't be disappointed. For a link to their website click here.
Hawarth also offers a good selection of food shops including a great bakery with fresh homemade bread, cakes and pies, an artisan chocolate shop and a traditional old fashioned sweet shop.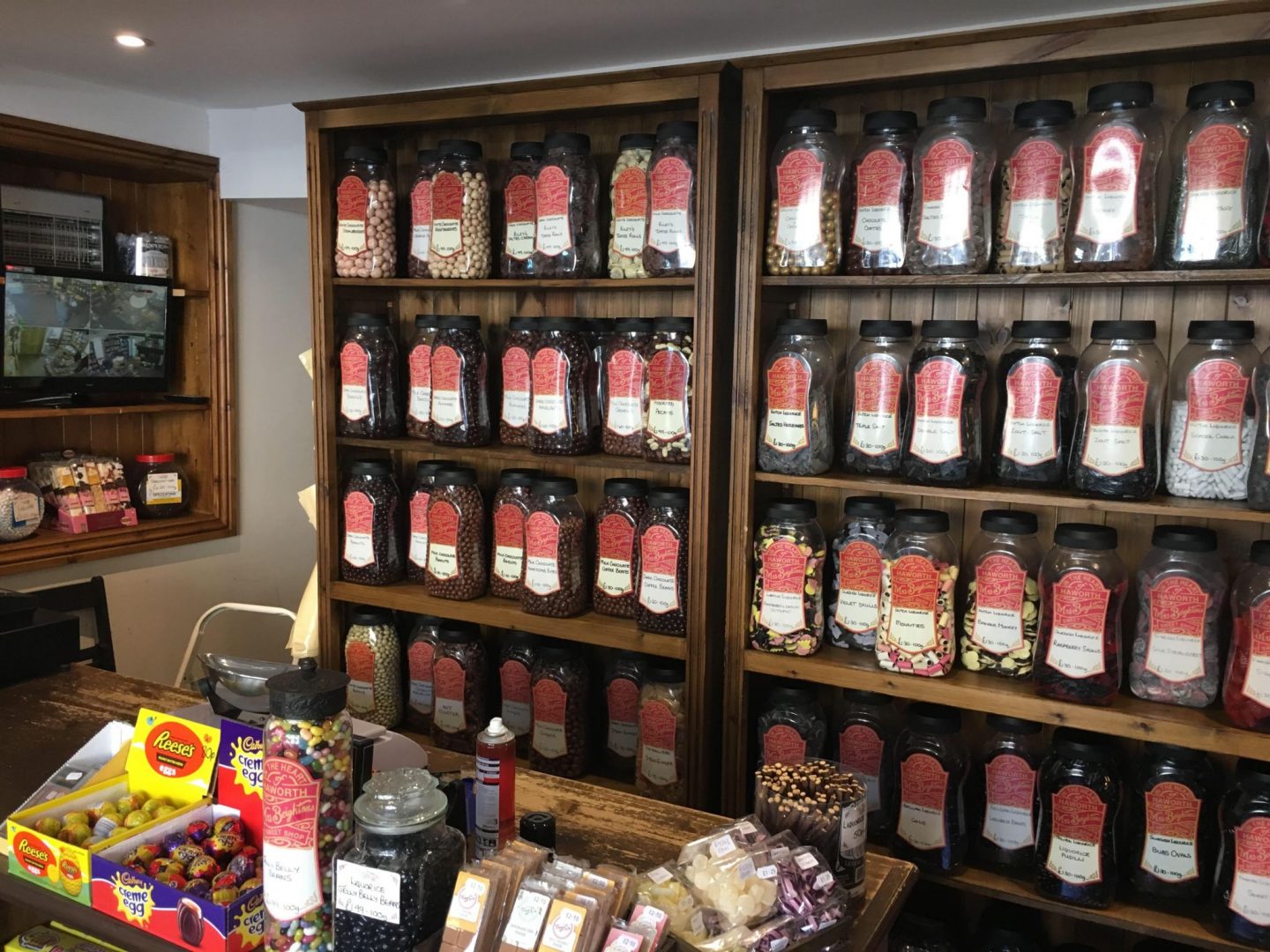 What to see and do
Haworth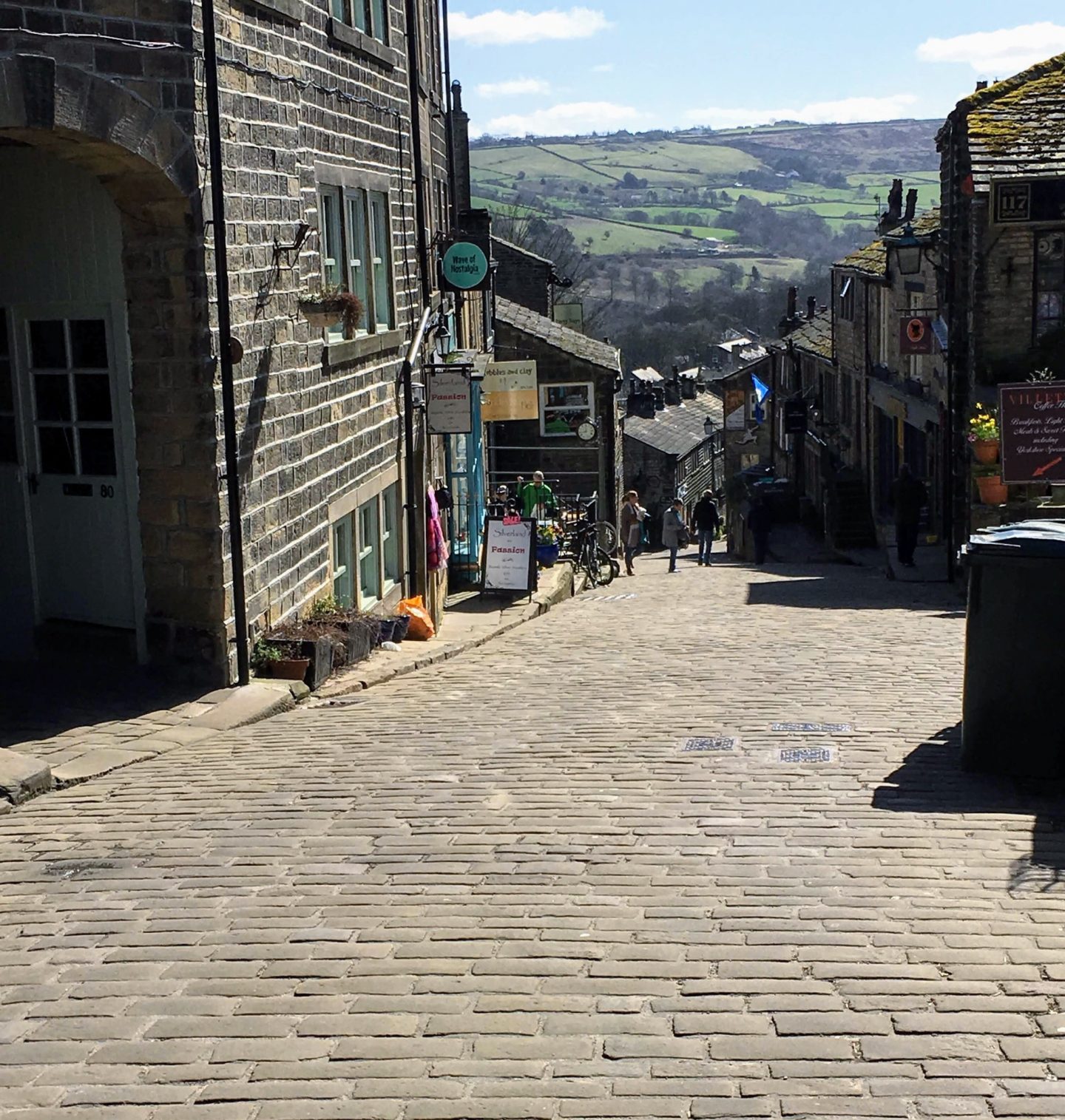 Haworth is famous as the home of the Bronte sisters. Its a lovely village with a steep quaint main street with a good selection of shops, cafes and pubs. The main tourist attraction is Haworth Parsonage, once the home of the Bronte family and now the Bronte Museum.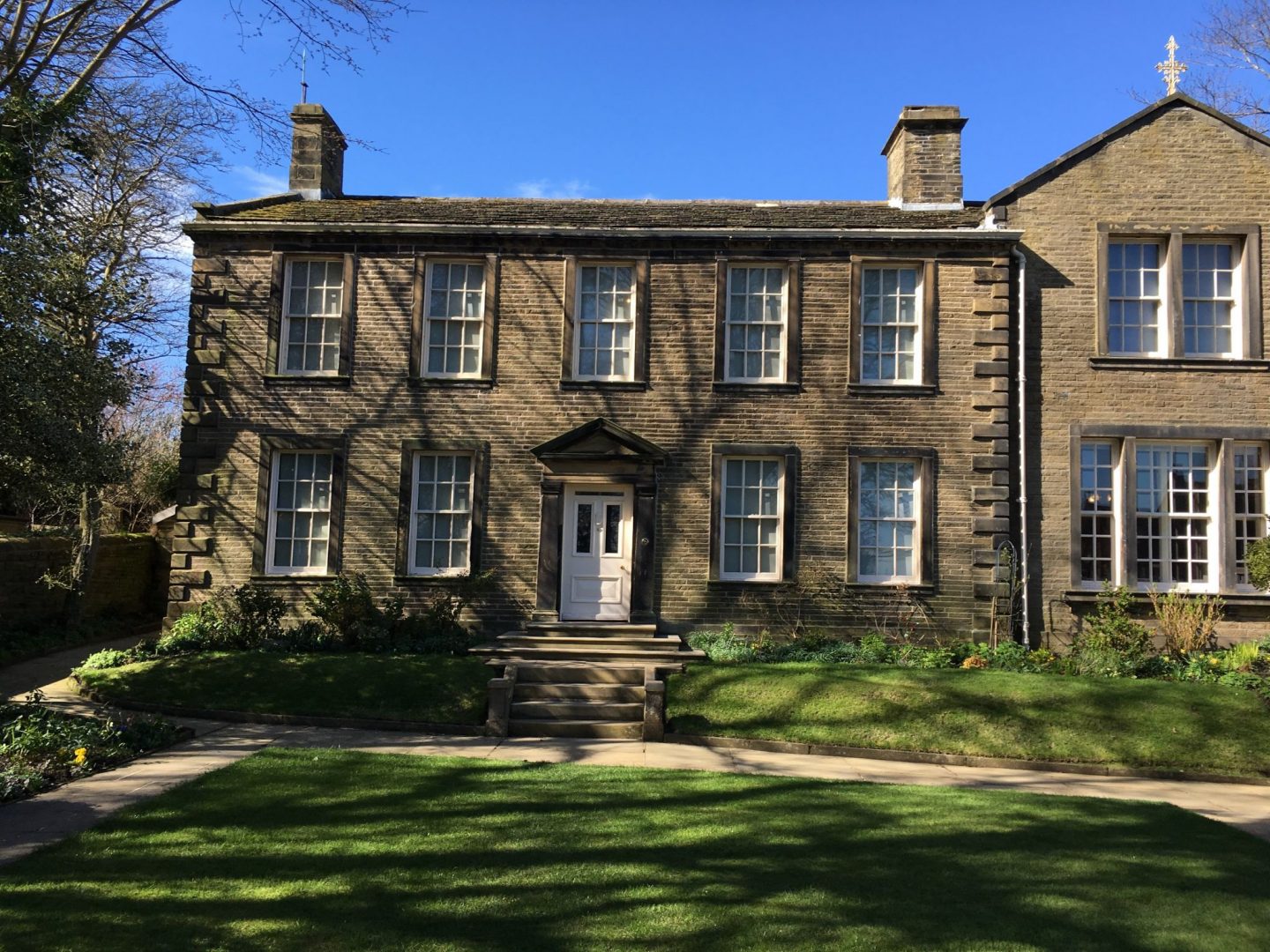 There is a lovely walk from Stanbury to Haworth across the Lower Laithe Reservoir and Pensitone Hill. The views of the Worth valley and surrounding moors are stunning. The walk takes about 40 minutes.
Top Withins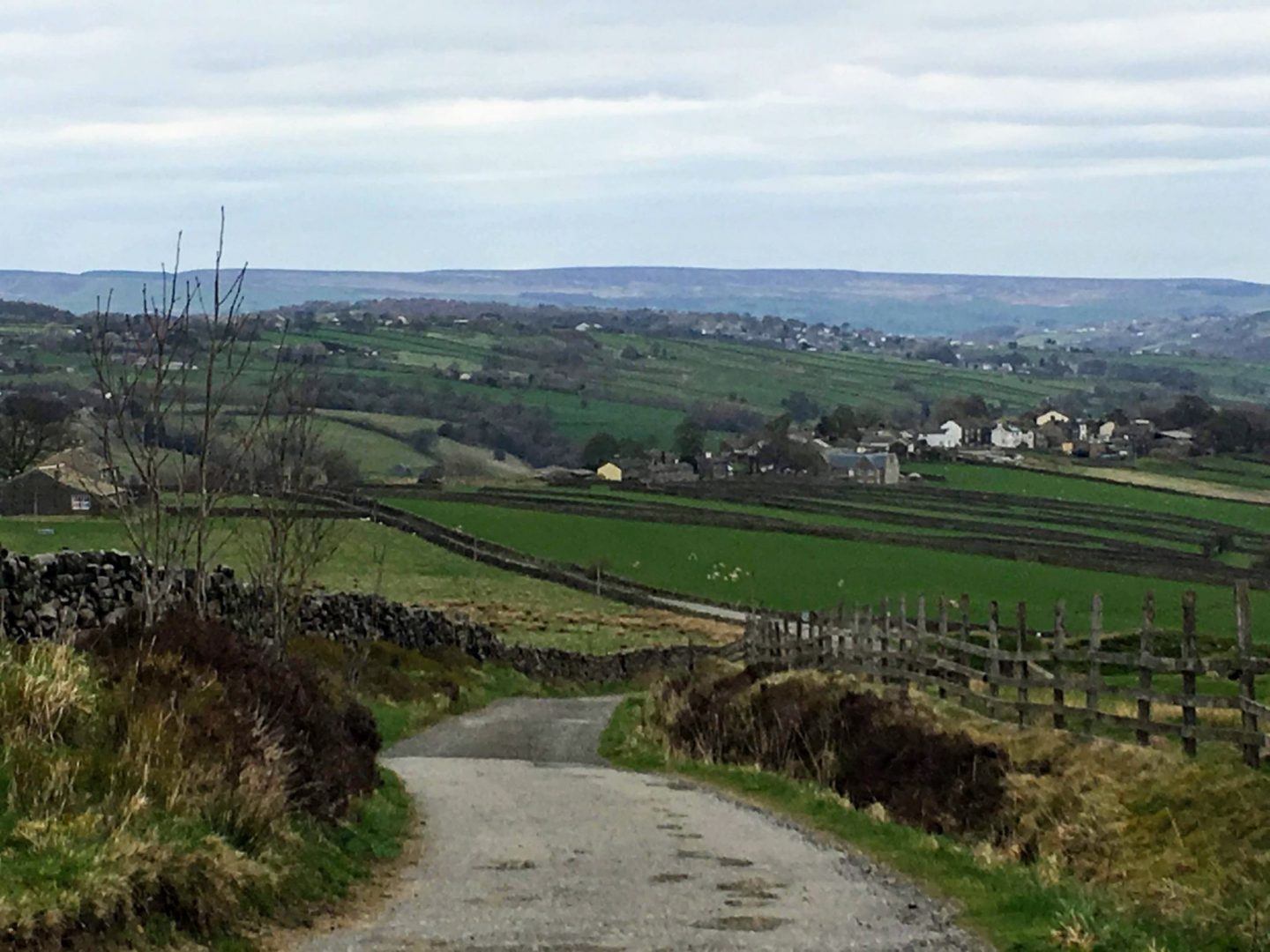 Top Withins is a derelict farm building situated high up on the moors above Stanbury. It is thought to be the inspiration for Emily Bronte's novel Wuthering Heights. It is a very popular walk from Stanbury and Howarth. We had been told at the pub next door to the cottage that the walk up to Top Withens would take us about 45 minutes. I think that must have been by helicopter!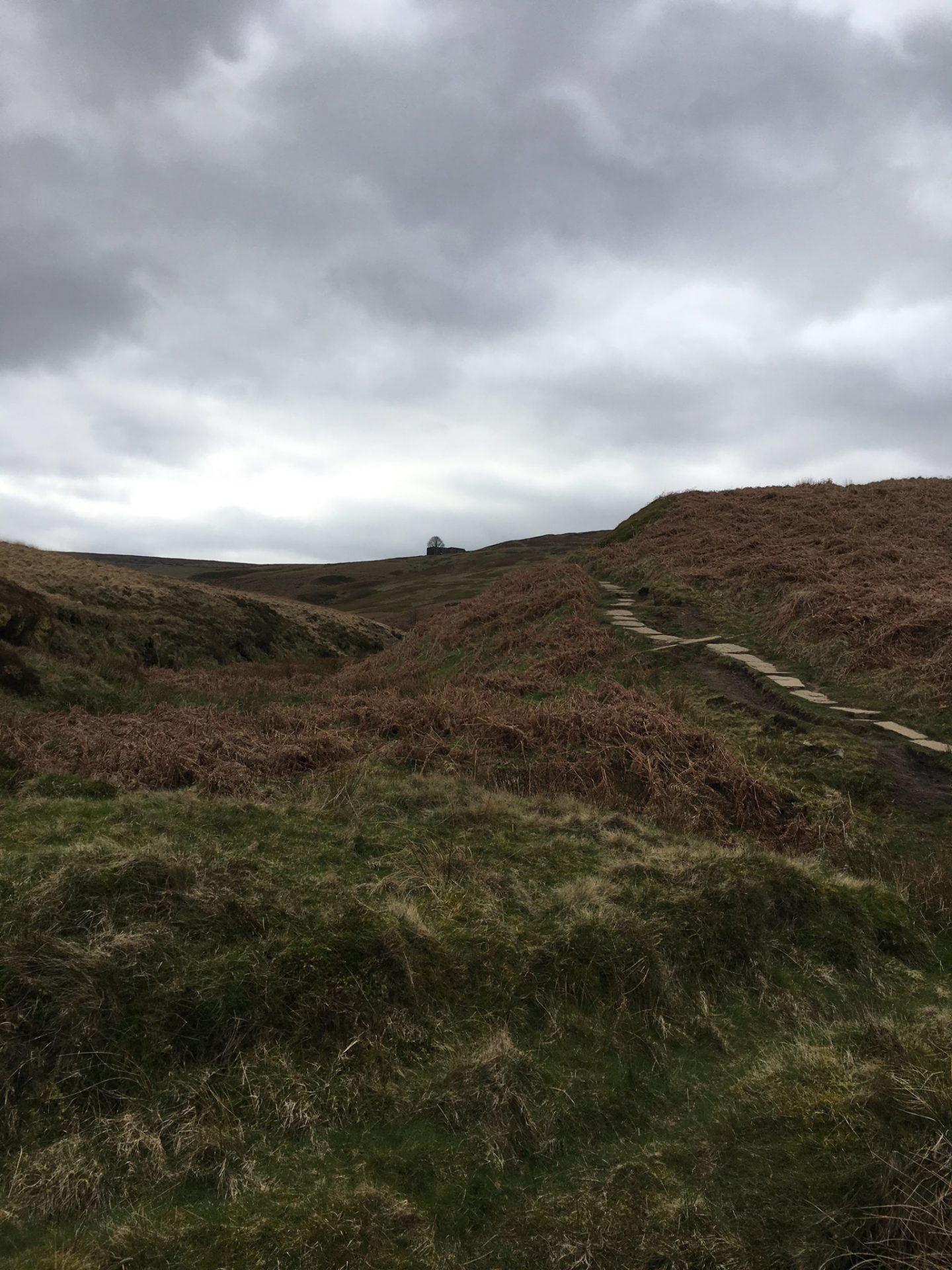 It took us about 2 hours of steady uphill walking. Its well worth it as the views are stunning. We did the walk mid week in March so there were very few people around. I expect at weekends there would be crowds of walkers.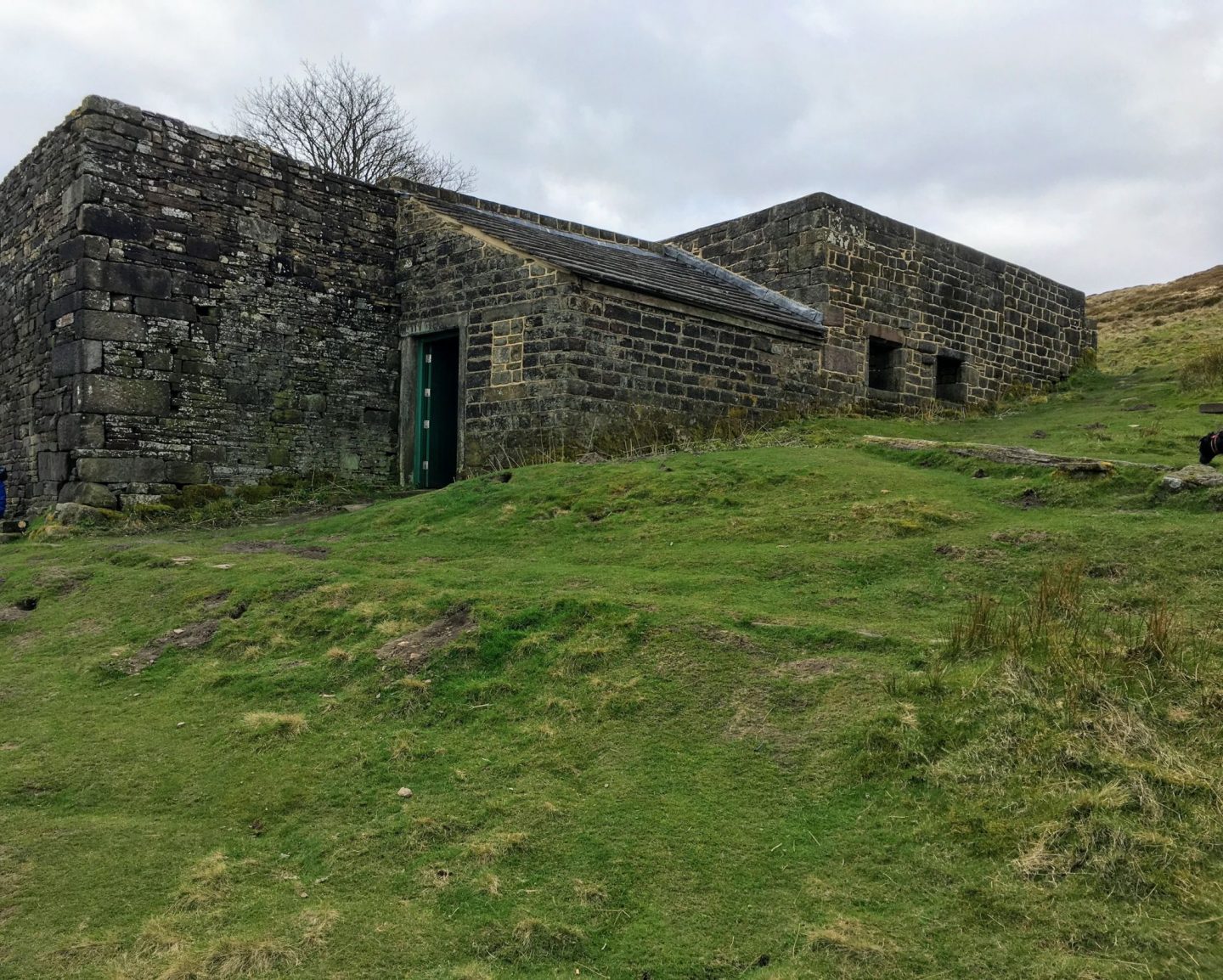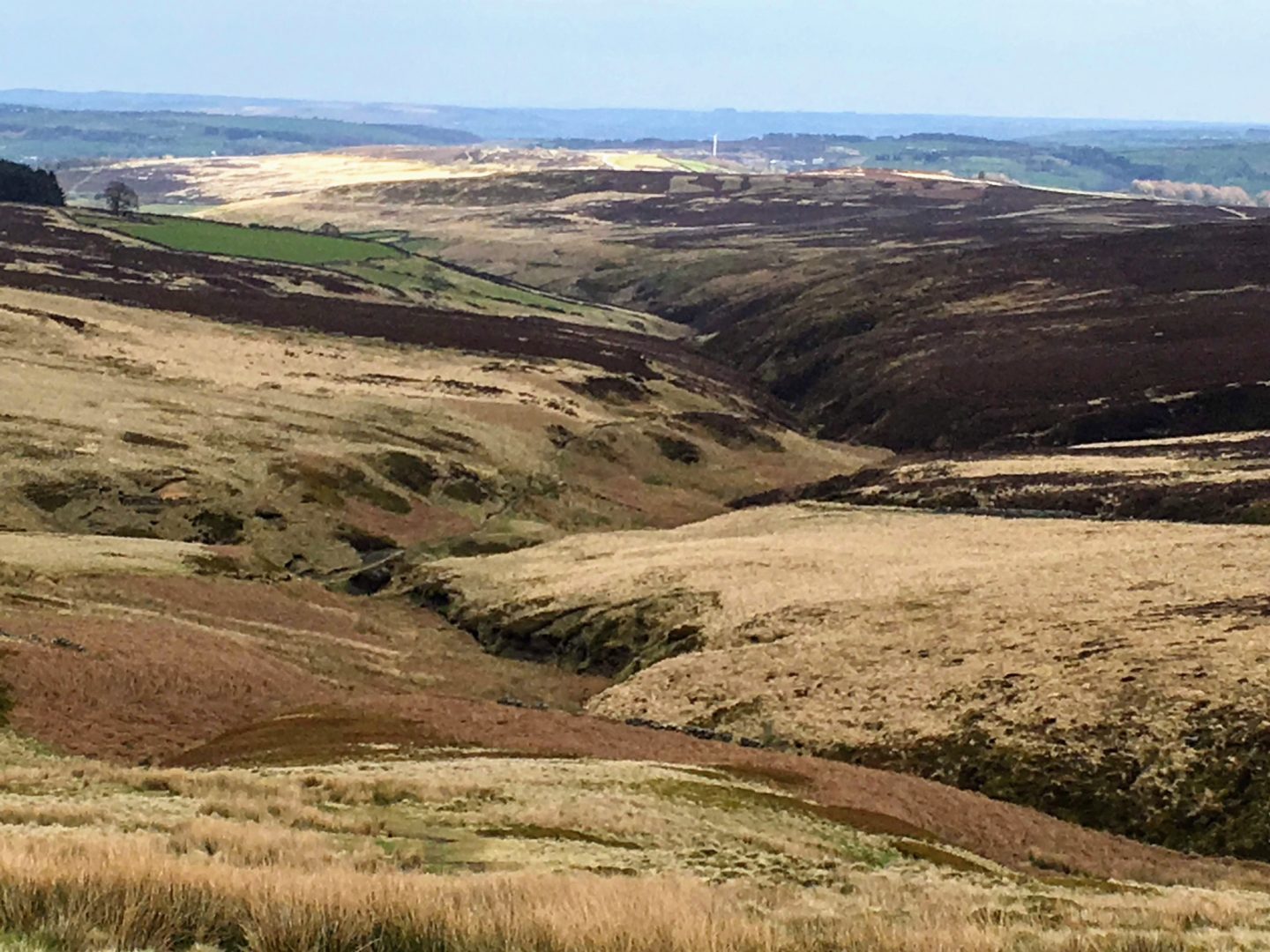 From Top Withens we descended down the valley to Bronte Bridge and Bronte Falls. This is very steep in places. I would definitely recommend taking the path up from Stanbury and coming back down this way.
We then followed the path back across the moors towards Haworth before cutting back across the reservoir and into Stanbury, for a well deserved pint at the pub. In total we walked about 6 miles. Odie is nearly 13, very old in dog years. He coped very well with the walk. However the next day when we started to walk in to Haworth again and he just lay on the ground and refused to budge!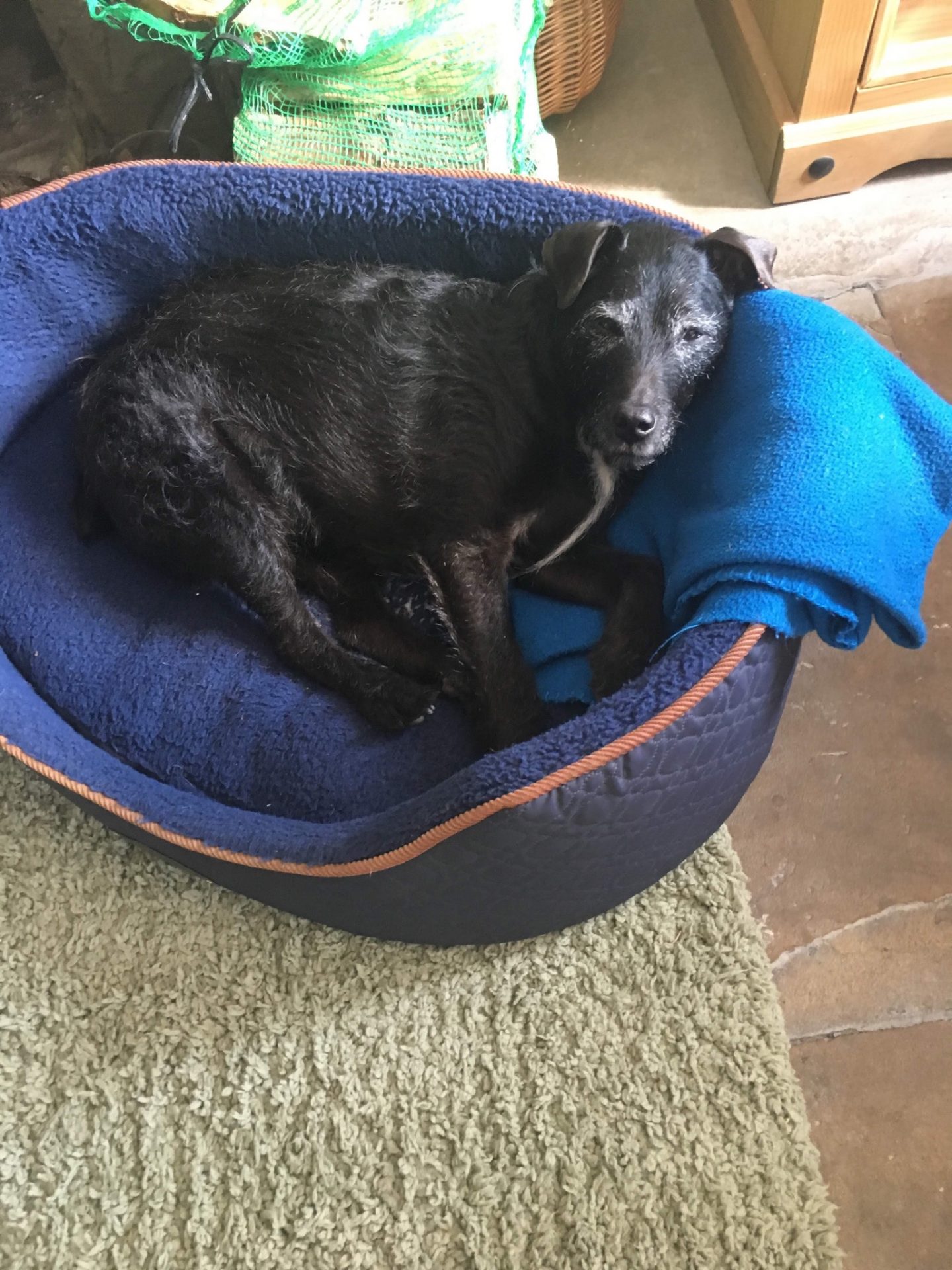 Hebden Bridge
Hebden Bridge is about 8 miles from Stanbury/Haworth and well worth a visit. It's a former mill town which reinvented itself is the 1970's with an influx of artistic and creative types who decided to make it their home. The town has been given various plaudits, including "the greatest town in Europe", "the 4th most trendy town in the world" and "one of the world's funkiest towns"!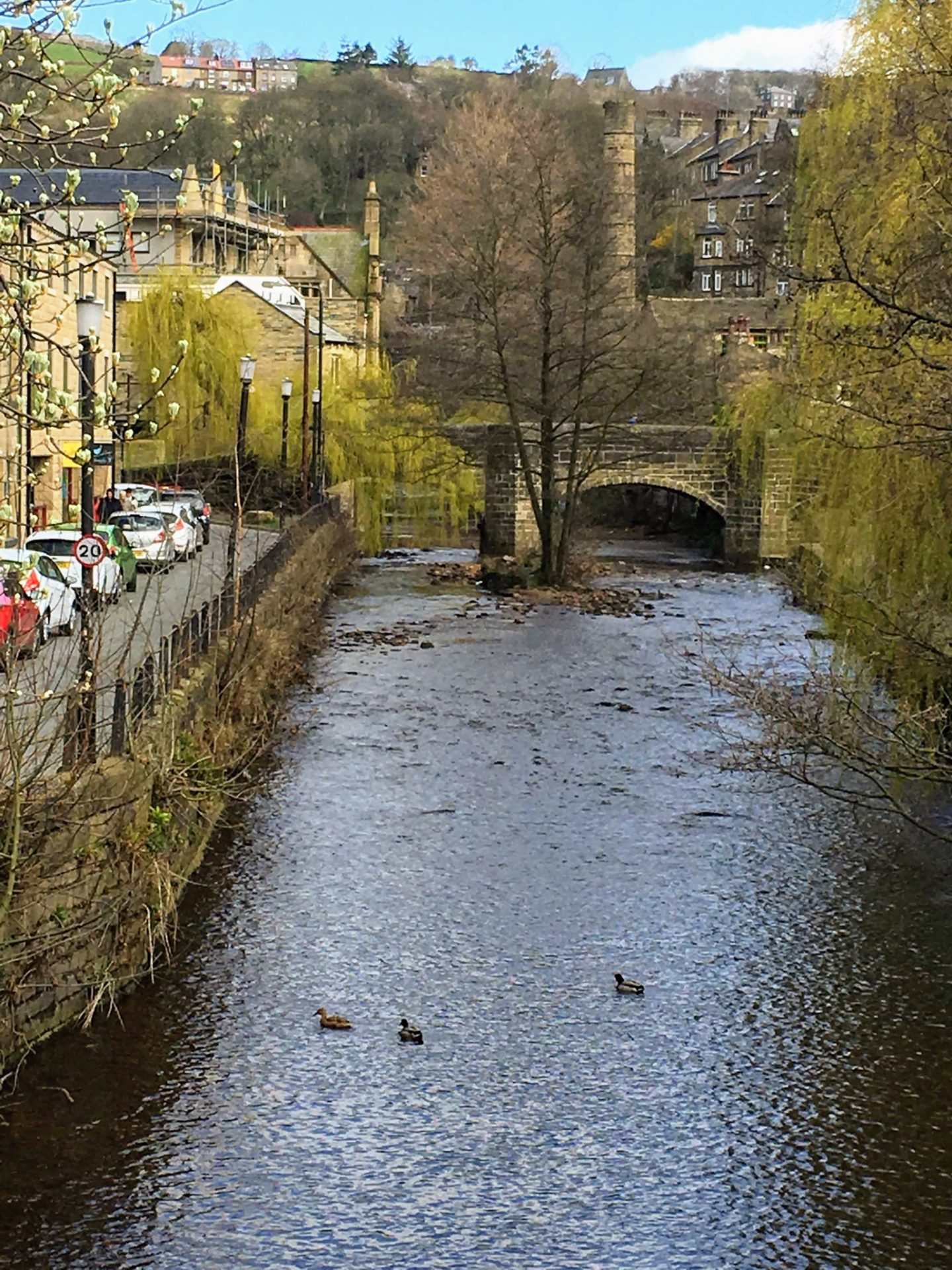 I don't know if these descriptions are accurate but I will say I was very impressed by the place. Its town centre is thriving, with an array of independent shops, selling arts & crafts, trendy clothes and locally produced foods. There are some lovely cafes and bars with street food offerings including Mexican and Japanese.
The town itself is very attractive, retaining the mill town character, but with river and canal side walks, a lovely park and stunning surrounding countryside.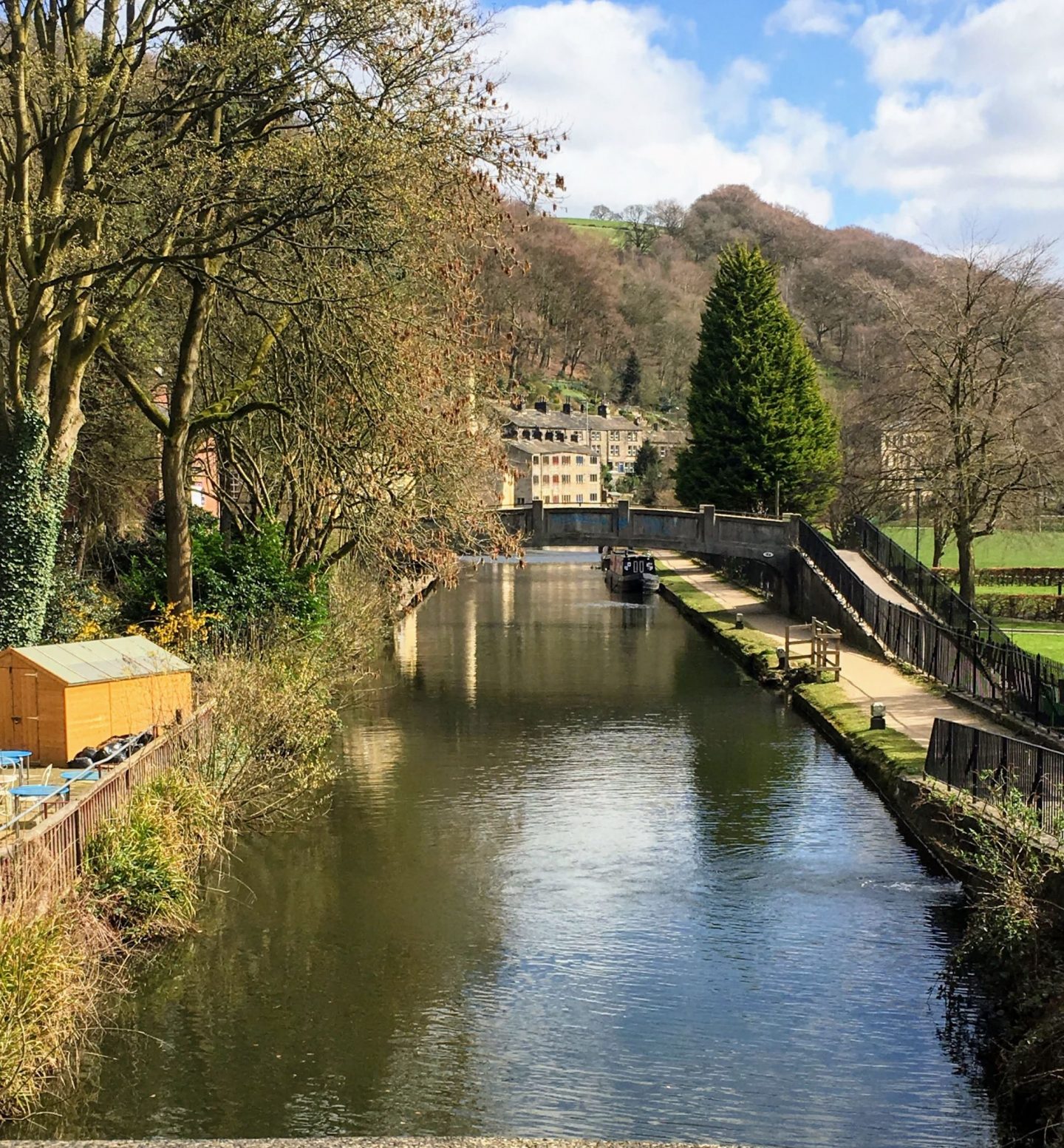 Its definitely somewhere I would consider returning to for a longer stay.
Skipton
Skipton is a small market town. Situated about 14 miles from Stanbury it is often referred to as the gateway to the Yorkshire Dales. Like Hebden Bridge, Skipton is a thriving town. With its High Street regularly named as one of the best high streets in the UK.
Skipton is an attractive town And one to include if visiting the area.. The Castle situated at the top of the High Street is popular with visitors. You can also take a boat trip along the Leeds Liverpool canal which passes through the town. A few miles out of town and you are in the beautiful Yorkshire Dales National Park.
The Guestbooks' Comment "Bronte Country is a lovely part of the UK for a short break. The good weather definitely helped, allowing us to do plenty of walking. The stunning scenery and great Yorkshire food make this area definitely worth visiting."
No freebies have been offered or provided by any of the establishments featured in this post!