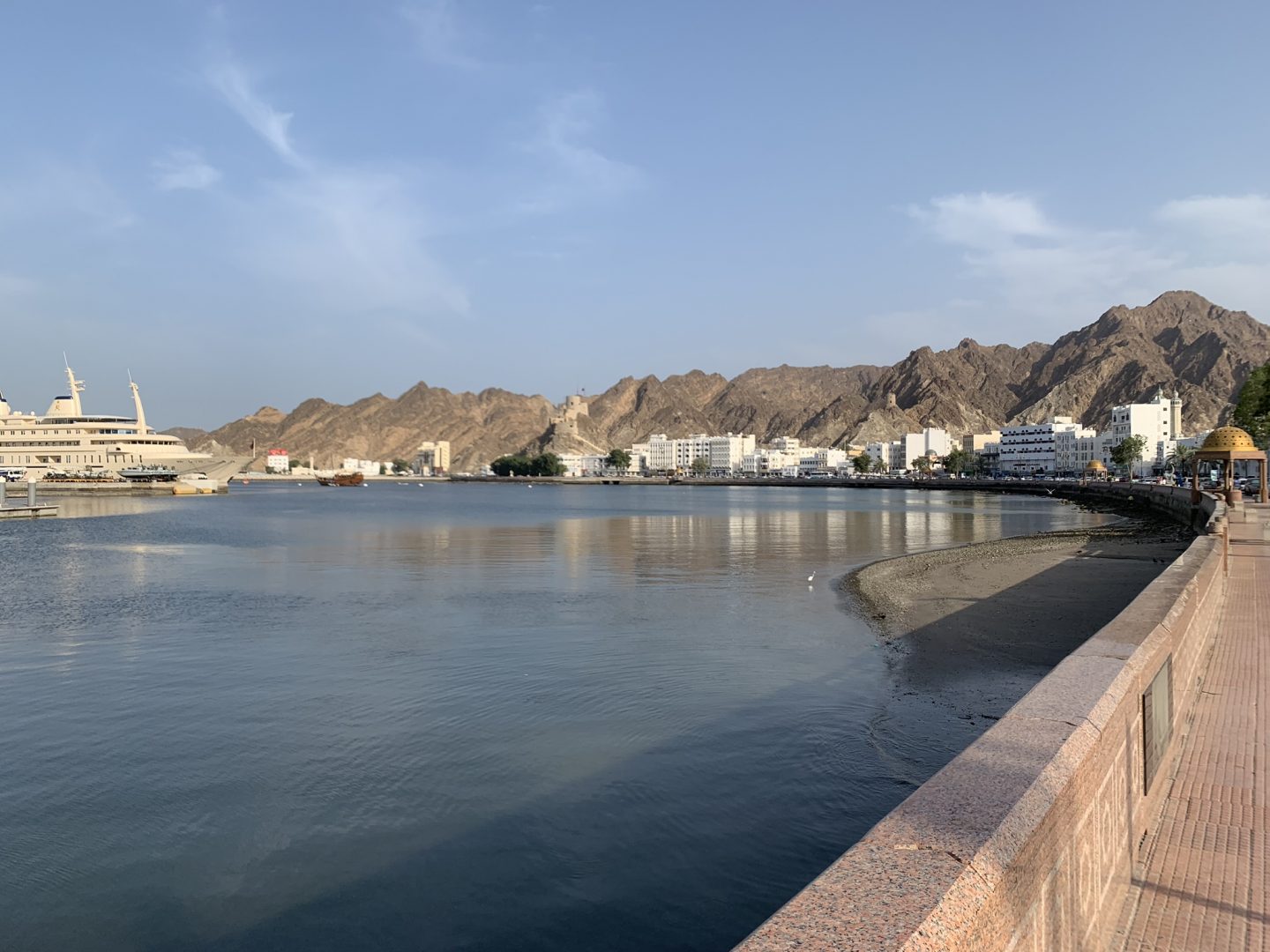 We recently managed to tick another destination off the bucket list with a long weekend break to the beautiful Oman.
Why you should visit Oman…
As a neighbour to Dubai, Oman has always had an appeal and seemed like an obvious choice. It's an easy and cheap 1 hour flight or you can even drive and reach the capital Muscat in 5/6 hours – not too bad to visit another country.


Where should you visit in Oman?
There's actually a lot of options when it comes to deciding where to visit in Oman from the fjord land scenery coined Norway of Arabia in the North to the wide open spaces of the desert and the aptly named "Empty Quarter". In contrast you could head to the green shores of Salalah where the beach and waterfalls beckon. We thought we'd start in the capital for our first visit to the country and visit Muscat. As well as visiting the city we also managed to squeeze in a trip to the Wadis and the very impressive Jabal Akhdar mountain range.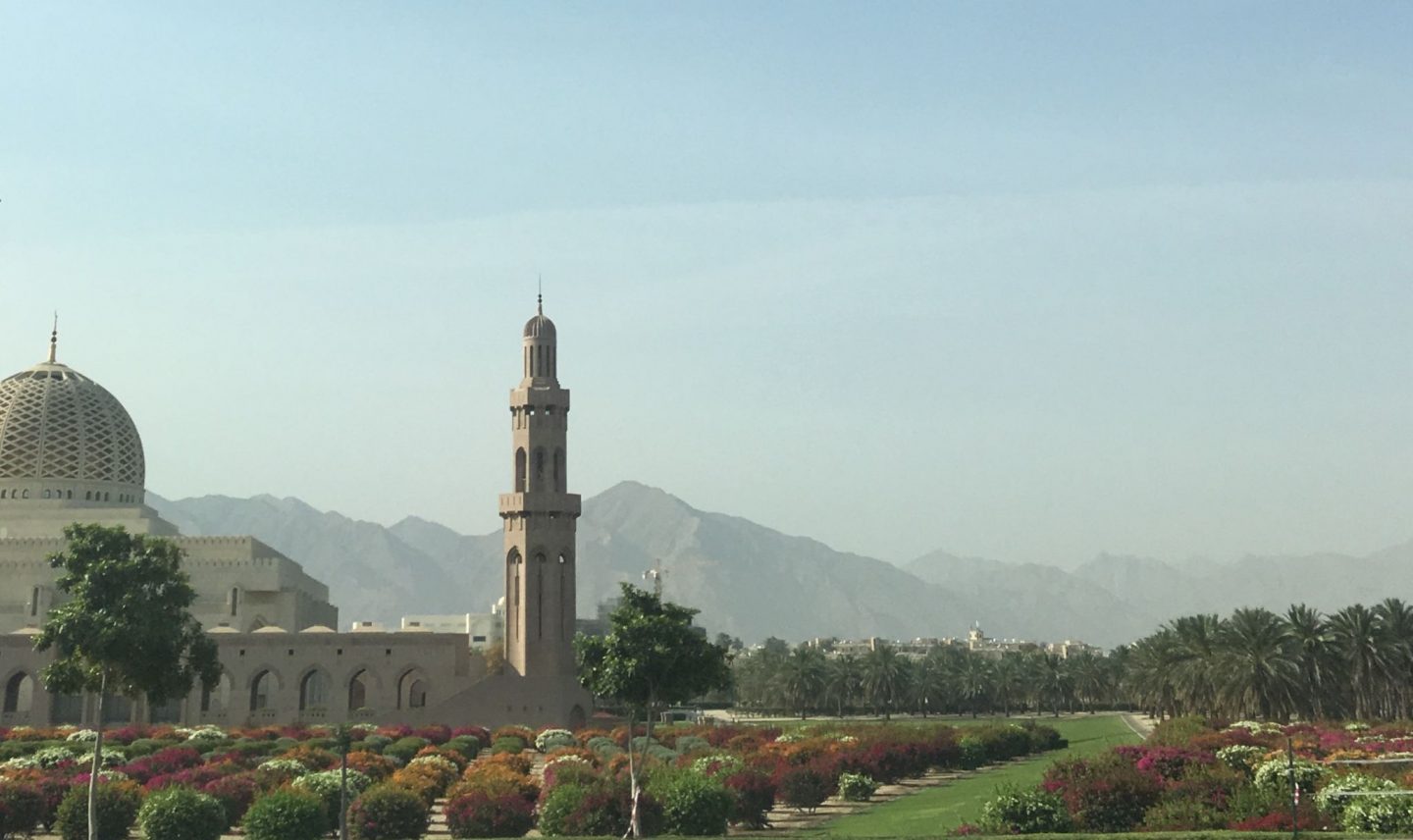 Here's a guide to our trip if you're also keen to get a taste of what Oman has to offer….


Where to stay and getting around
We decided to fly to maximise our time in Oman departing Dubai early and collecting a car on arrival.
Although small, Muscat is relatively spread out so there's a range of areas to stay. If you want to combine beach with your stay then there's quite a few options to choose from. For all out luxury then The Chedi gives you this but does come with a price tag to match! Other options that still provide luxury and aren't quite as expensive include Shangri-La Al Husn Resort & Spa.
If you're not bothered about the beach or relaxing so much then there's a few good deals to be found such as the Centara. It is dry and a bit further out, but for under £50 a night you can't really argue. There's also an excellent Thai restaurant on site. You could also opt to stay near the historic sights in Mutrah.
Wherever you decide you'll need to drive, get taxis (readily available but expensive) or you could opt for the hop on hop off bus to get a sense of the city and see the sights.


Day 1 – Exploring Old Muscat

Lunch at Bait Al Luban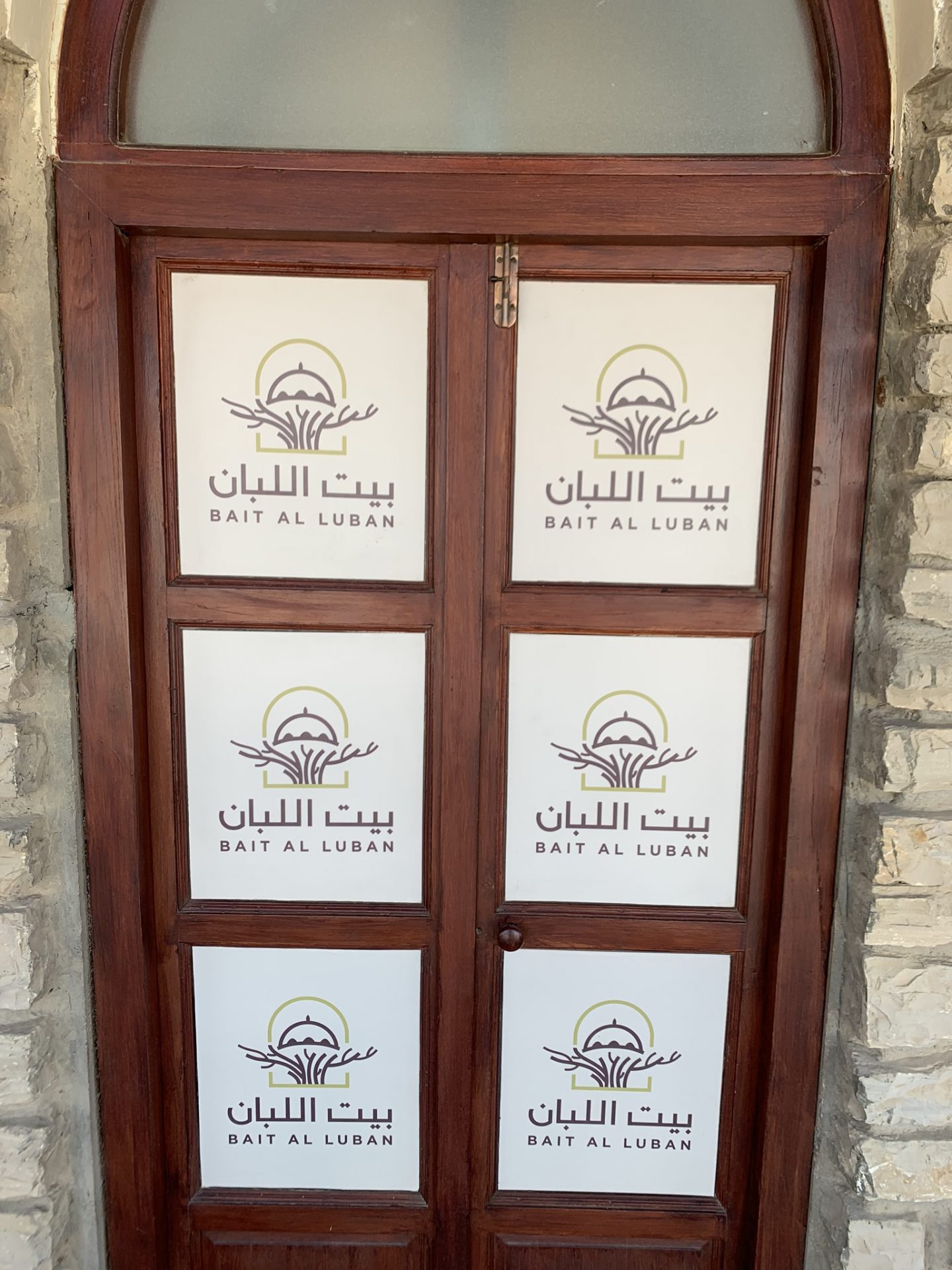 After an early morning flight and checking into our hotel we headed to Bait Al Luban for lunch before we started to explore Muscat.
On the edge of Mutrah opposite the fish market (which is worth a look if you're in the area earlier in the morning), this restaurant offers traditional Omani fare and is popular with tourists and locals alike. (Always a good sign!). If weather permits and it's not too busy opt for a table on the balcony for views of the Corniche.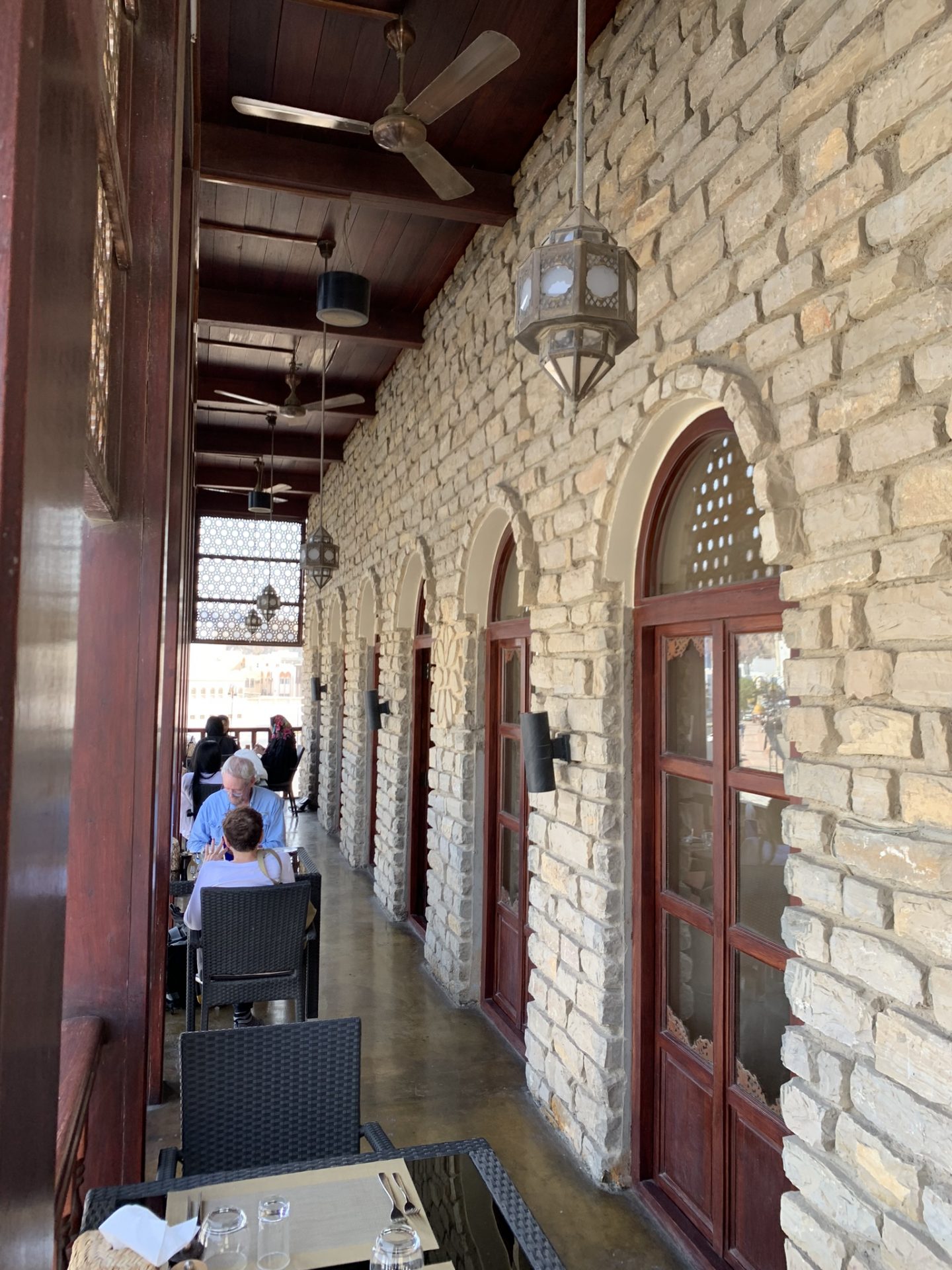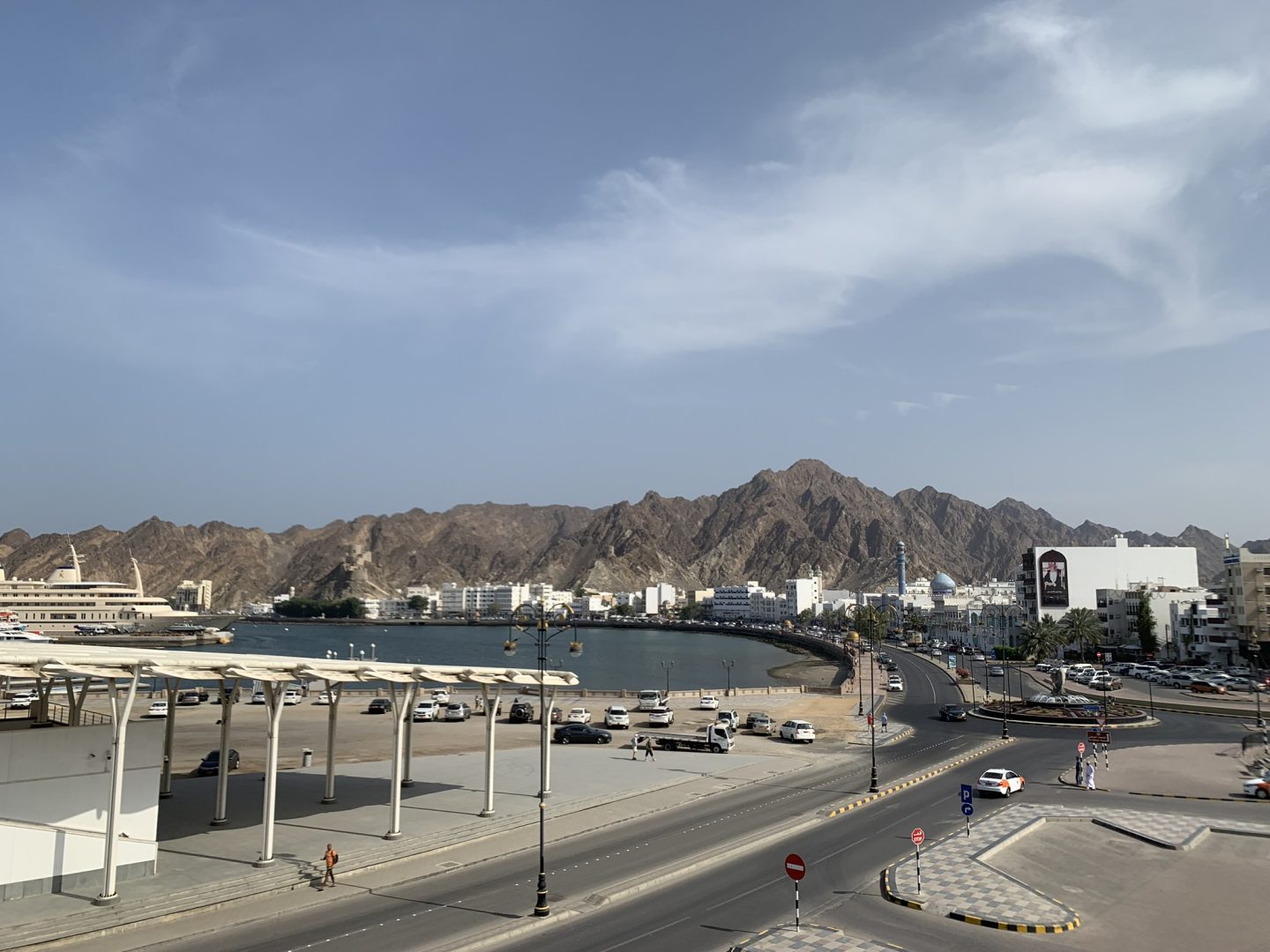 All dishes are great here and it's a lovely introduction to delicious Omani cuisine. We opted for a traditional lamb dish and an Omani take on curry and can recommend both!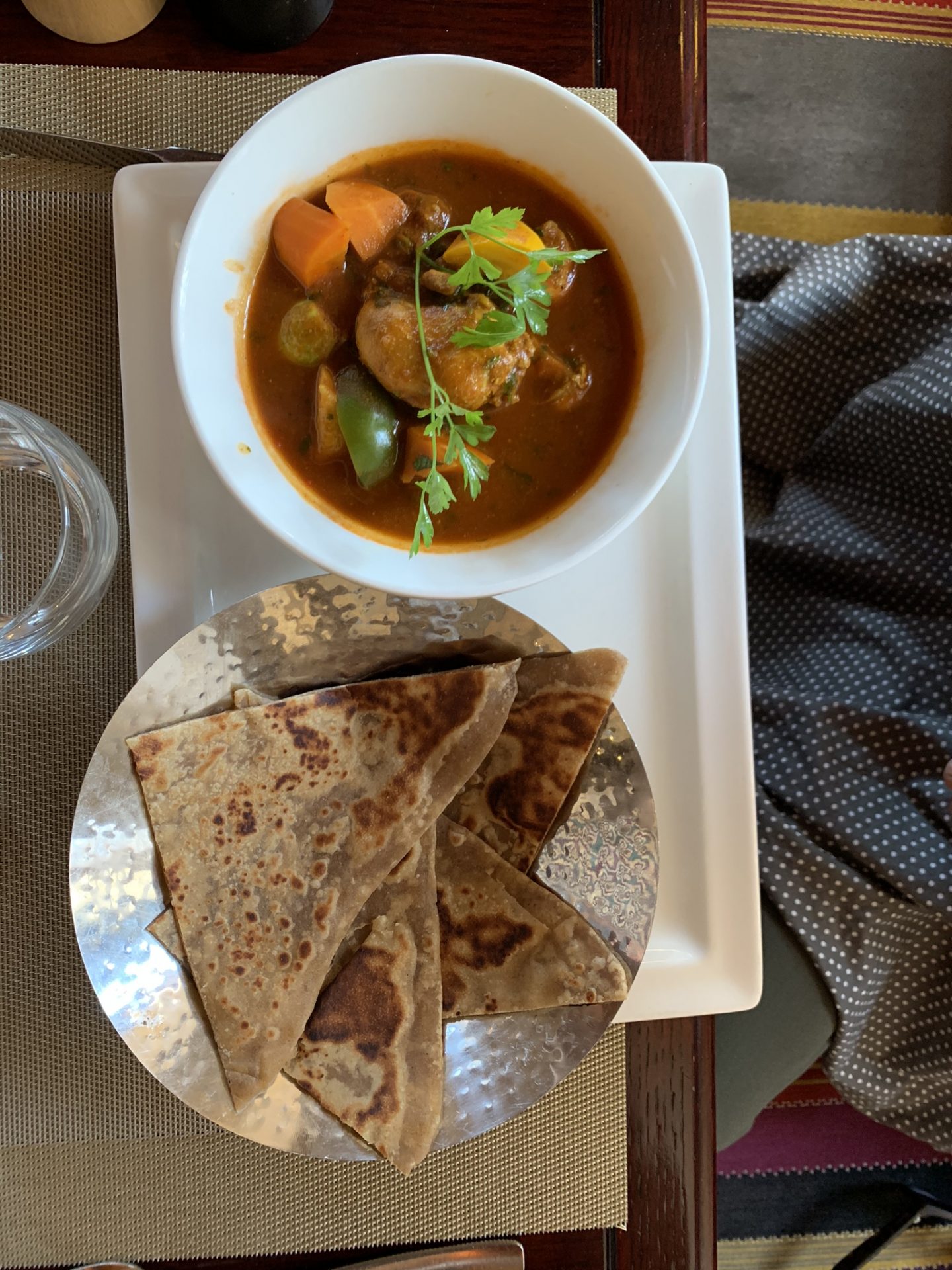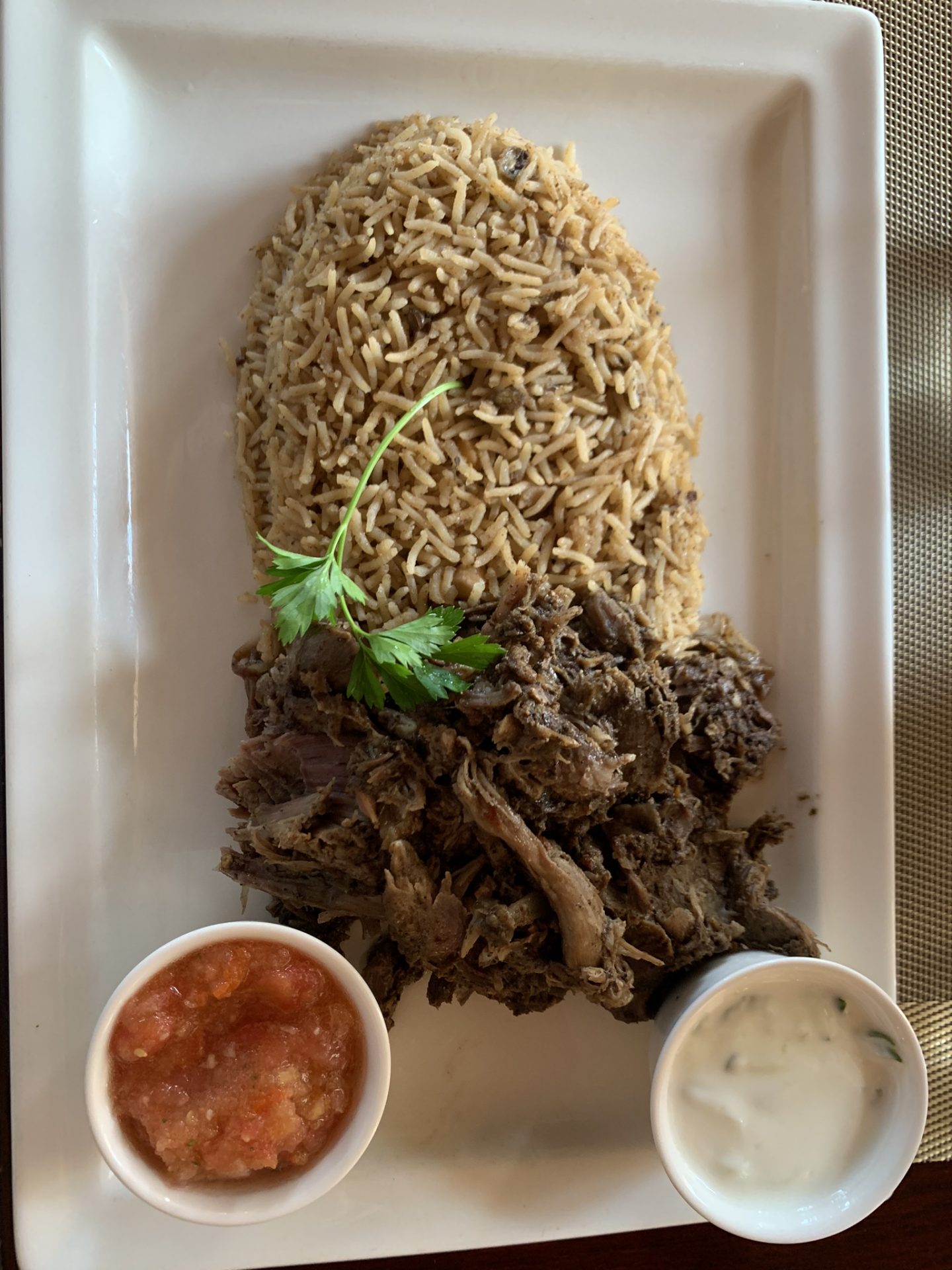 Walk Mutrah Corniche
Post lunch head out to the water front and stroll the Corniche. The views of the coast alongside the mountain backdrops are pretty special. It's also a shock to the system compared to Dubai with traditional low rise buildings so offers a nice contrast to the bright lights of its neighbour.


Visit Mutrah Souq
Along the Corniche you'll reach Mutrah Souq which is perfect for a bargain so be ready to haggle. If you're not in the market for any purchases it's still lovely to wander round and take in the different stalls.

Incense burner monument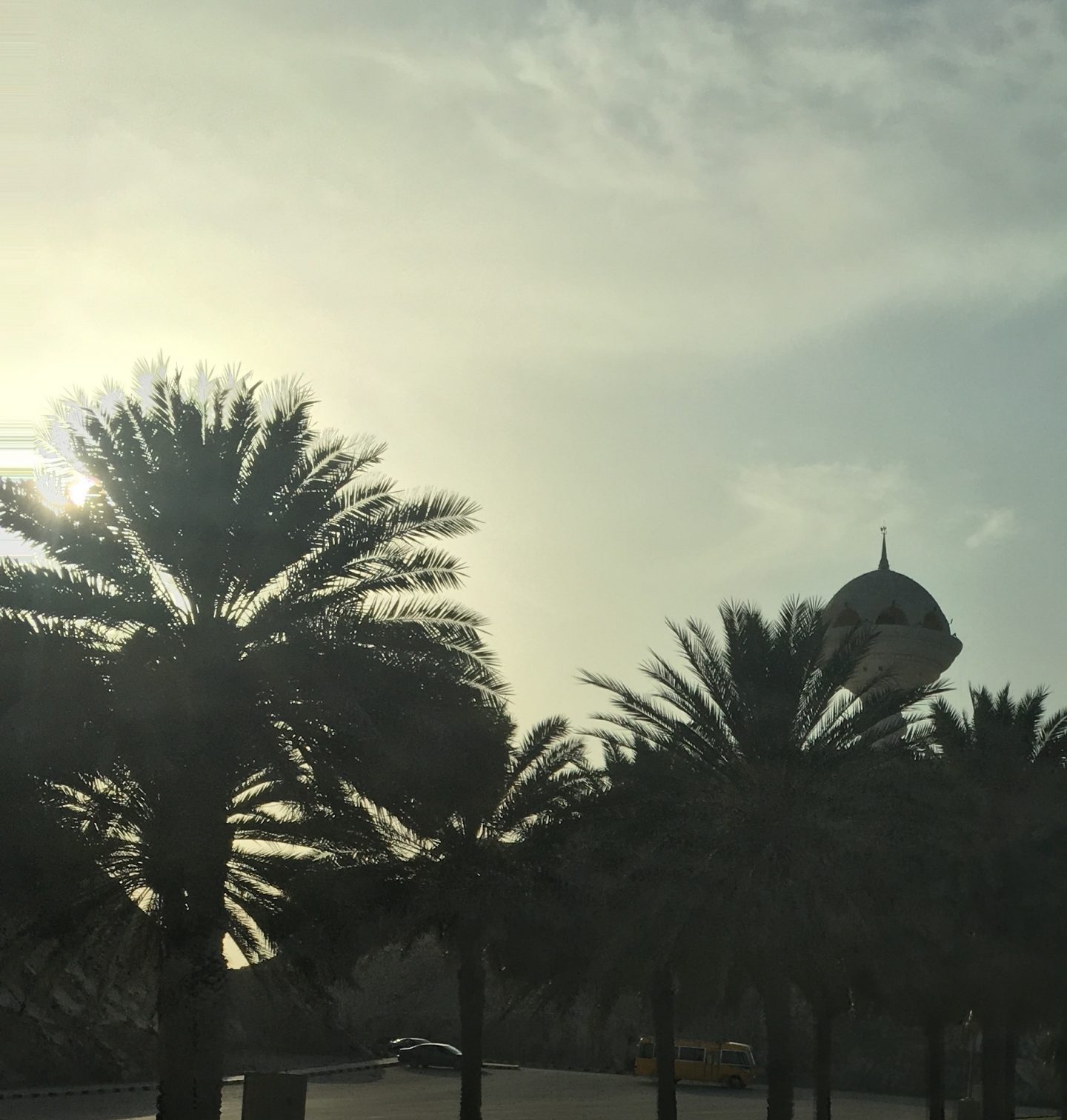 Continue your walk and you'll see what looks very much like an incense burner on the hill in front of you. Situated in Riyam Park, you can actually walk up to the monument if feeling particularly fit and it's not too hot. The monument was built to celebrate Oman's 20th National Day and offers amazing views of Mutrah as well as Old Muscat in the distance.


Coastline forts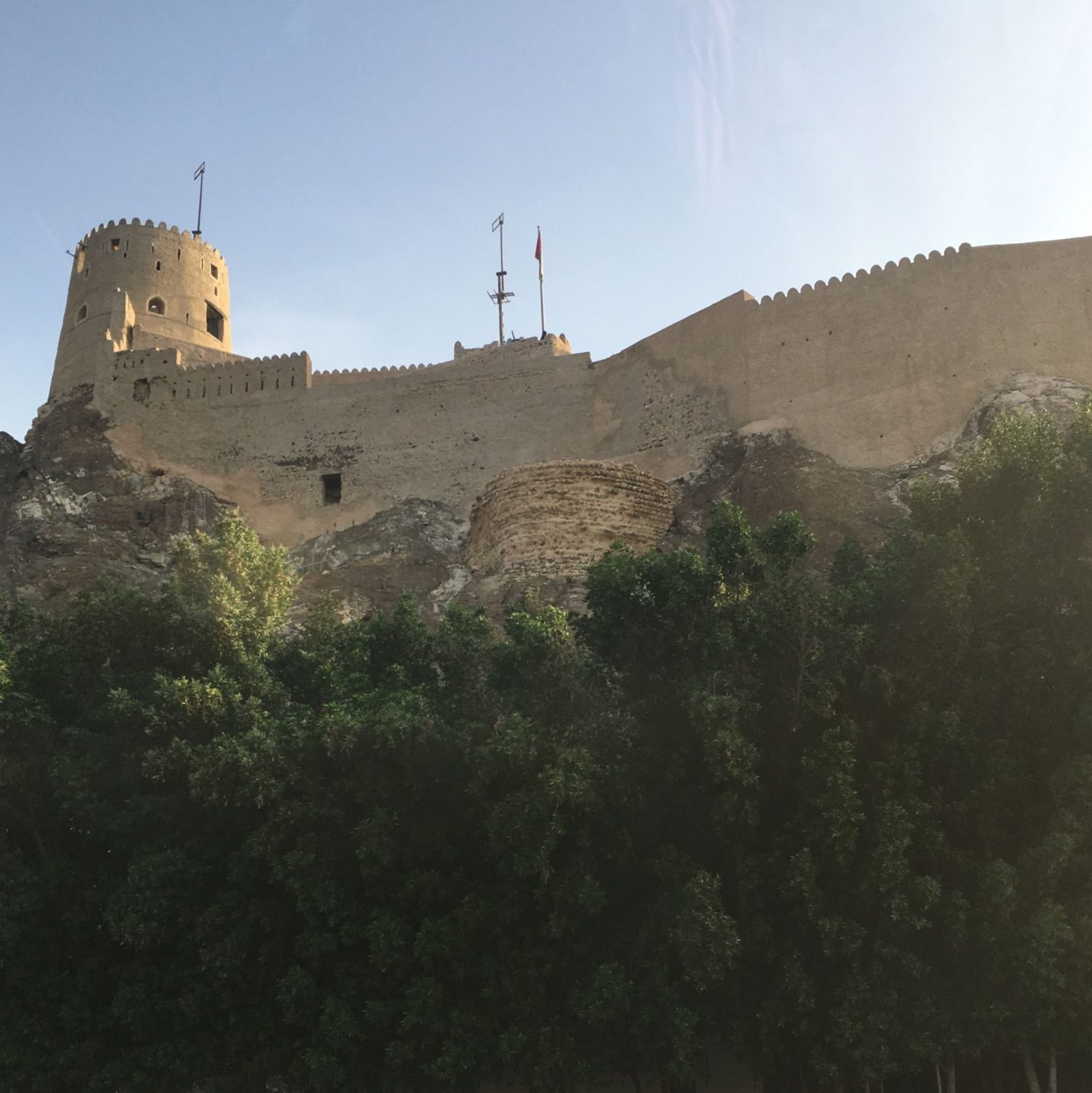 You'll also see a number of forts along the coastline with the most prominent one on this stretch being Mutrah fort. Although it's not open to the public you can climb the steps to a vantage point or view it from below like we did!
Dating back to the late 1500s the forts are quite a sight to behold and are distinctive along the coastline.

Muscat Gate Museum
You can walk from the Corniche all the way to the other sights if you're feeling energetic. One being the very beautiful Muscat Gate. It's also a museum and free to access for more History on the development of the city. Interesting fact – the city gates used to close after dusk and anyone accessing the city would need to carry a lantern!
The National Museum of Oman
Another very impressive museum both inside and out is The National Museum of Oman. This museum isn't free but is extensive with lots of interesting exhibits about Omani culture and history.

Al Alam Palace
Even if museums aren't your thing it's worth making the trip down here to see the building and the neighbouring Al Alam Palace. This is the ceremonial palace of Sultan Qaboos of Oman and although not open to the public it's worth visiting to be wowed by the external beautiful of the building.
This whole area is lovely to walk around and explore.
You've probably earned yourself a well deserved break now at your hotel. As we were also travelling with the youngest member of the family, Jess, we stayed in for dinner but there's lots of options if you're looking to dine out. 


Day 2 – Exploring the Wadis
Although we didn't do all the sights that Muscat has to offer, we wanted to make the most of our short trip and get a flavour of Oman so decided to head further a field on day 2.
If you have more time then there's definitely lots more exploring to do in Muscat such as adding a visit to the beautiful Sultan Qaboos Grand Mosque or the Opera House to your list.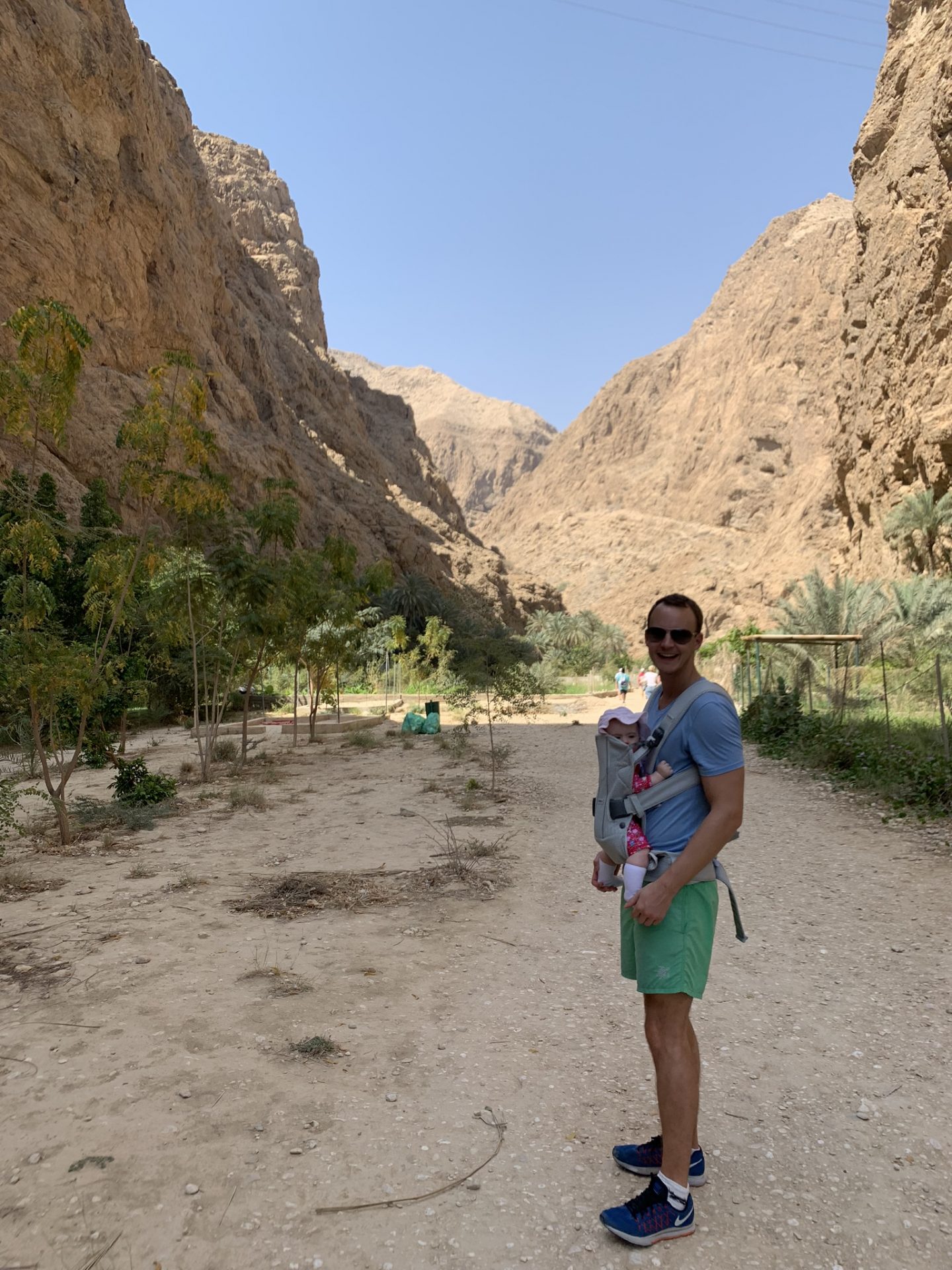 Which Wadi (and what is a Wadi?!)
Wadis are valleys in the desert that collect water when it rains creating pools throughout the valleys and are perfect for a refreshing dip! They also offer an oasis and greenery in the desert landscape.
There's a variety of Wadis to choose from in Oman but we chose Wadi Shab in terms of accessibility being the closest Wadi from Muscat (just under 2 hours) which offered the easiest access (no off road driving to reach it!!). 
Wadi Shab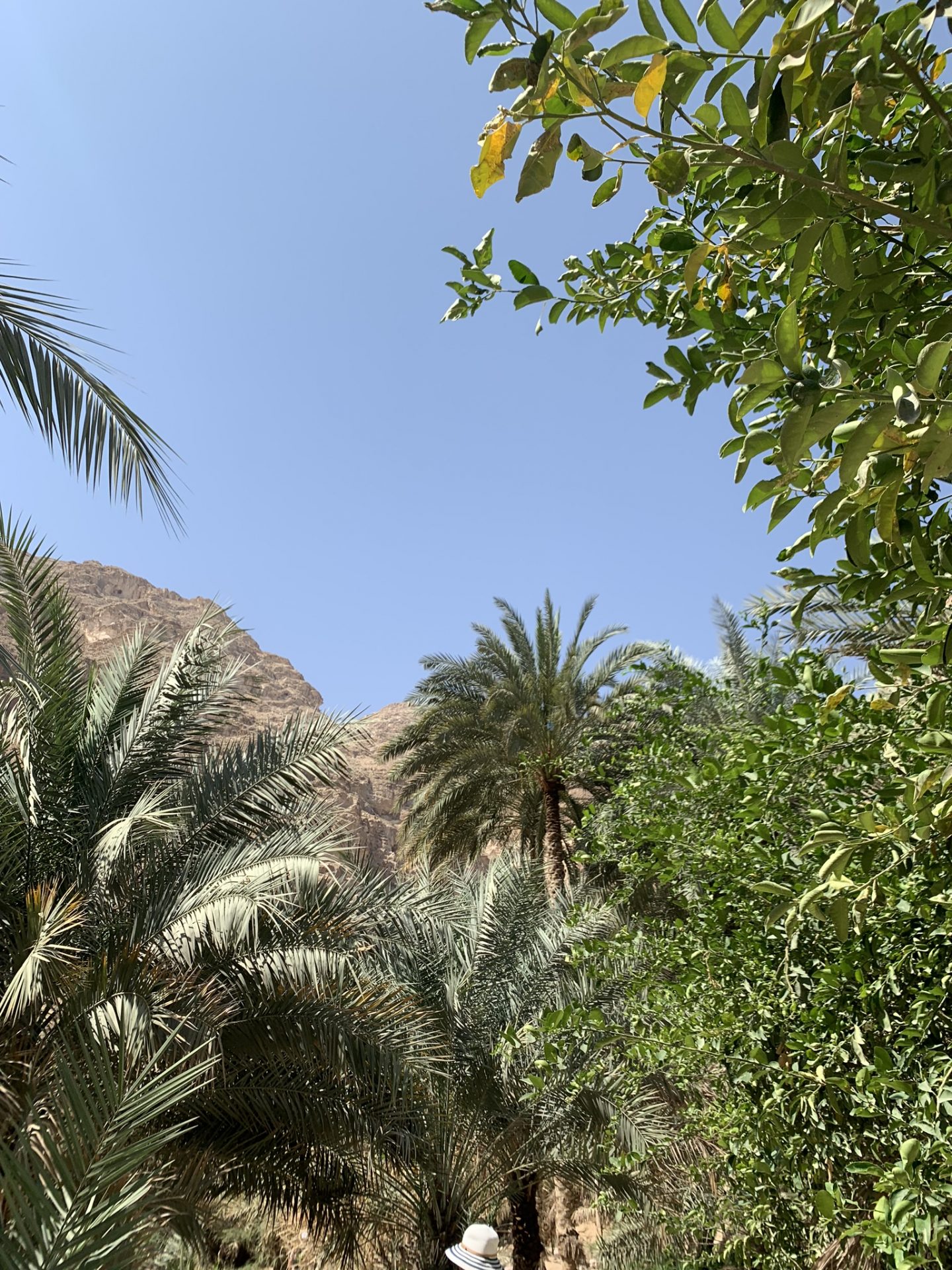 This access makes Wadi Shab one the most popular so it gets busy especially on weekends so look to arrive early. We happened to be visiting over a public holiday so it was VERY busy. We got there by 9am and got the last car parking space in the car park adjacent to the start point for accessing the Wadi. 
The other benefit of getting here early apart from having it being quieter is to avoid the heat. If you're visiting in the hottest time of year it's best to avoid the Wadis completely but we were in shoulder season so decided to brave it and make sure we took plenty of water, sunscreen and snacks. There's no options en route so take everything with you.
Hiking Wadi Shab with a baby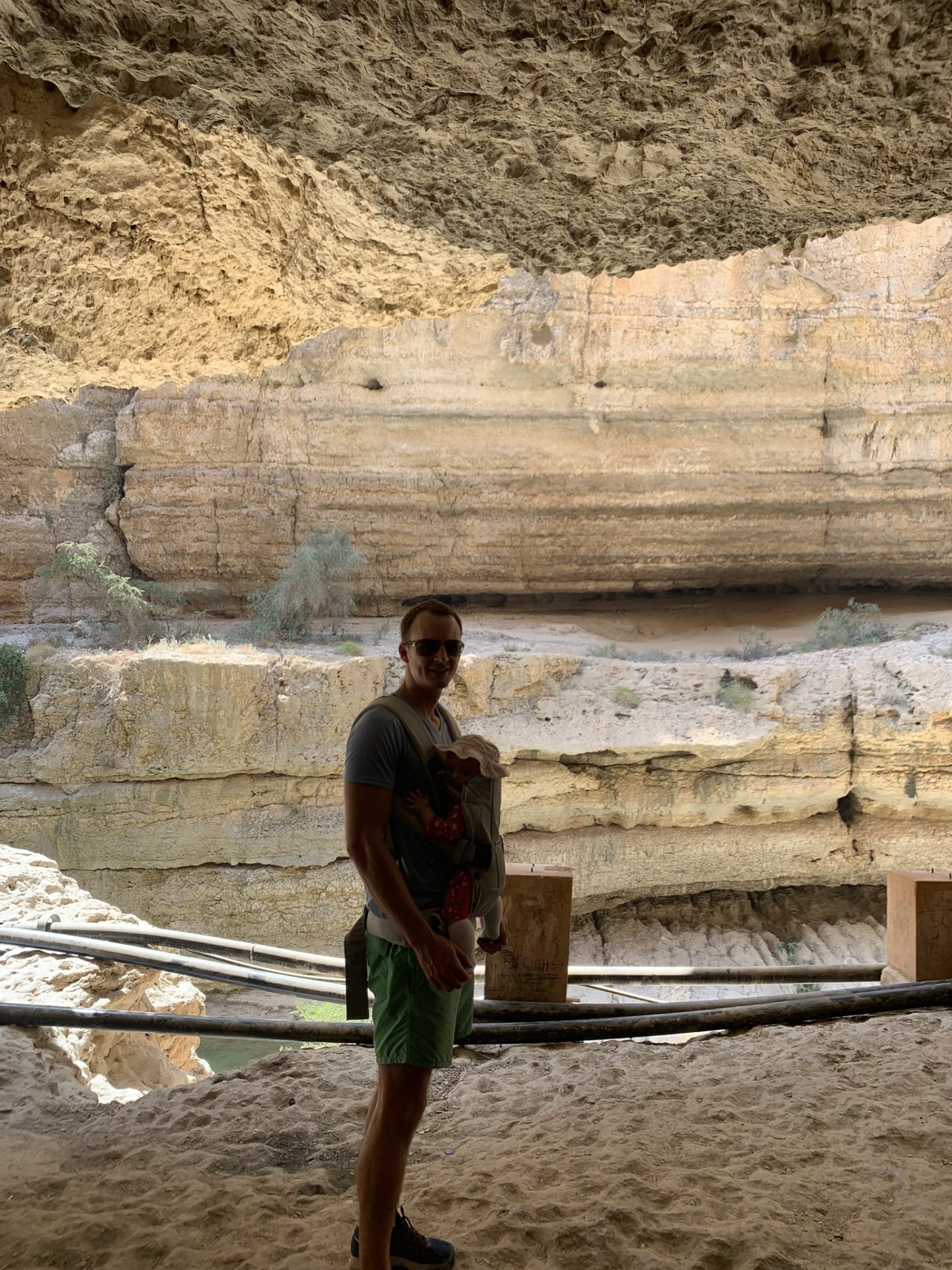 The biggest question I researched before visiting Oman was can you visit a Wadi with a baby?! There was a mixed response but the main concensus was yes providing you used a baby carrier. 
Jess was fine and really enjoyed the trip but it wasn't an easy walk and if it had been any hotter I would definitely not recommend it.
The walk to Wadi Shab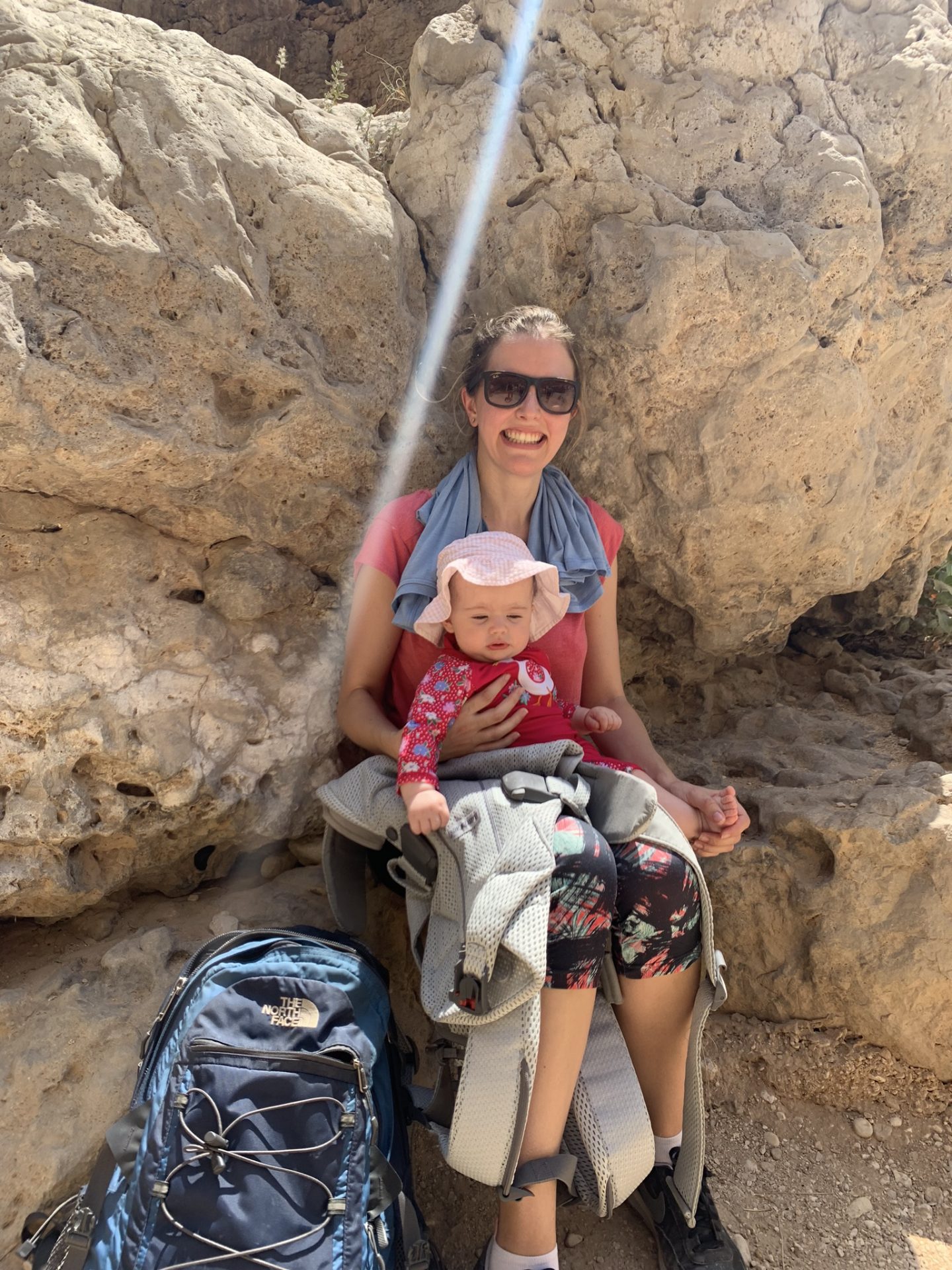 The route starts with a quick boat ride (1 Omani rial per person) to access the walking trail. The trail starts out relatively flat and gravel like and curves up the valley in between two sheer cliff faces so provides impressive views. So far so easy. Then comes the trickier bit around the rock edges – again it's definitely doable and there were a range of ages walking it but I would wear sensible footwear. Flip flops are very slippy and a big no go!
We saw lots of young children on this route but it is tricky in parts so do take care – it was actually probably easier having Jess and using the baby carrier than visiting when she's older and walking!!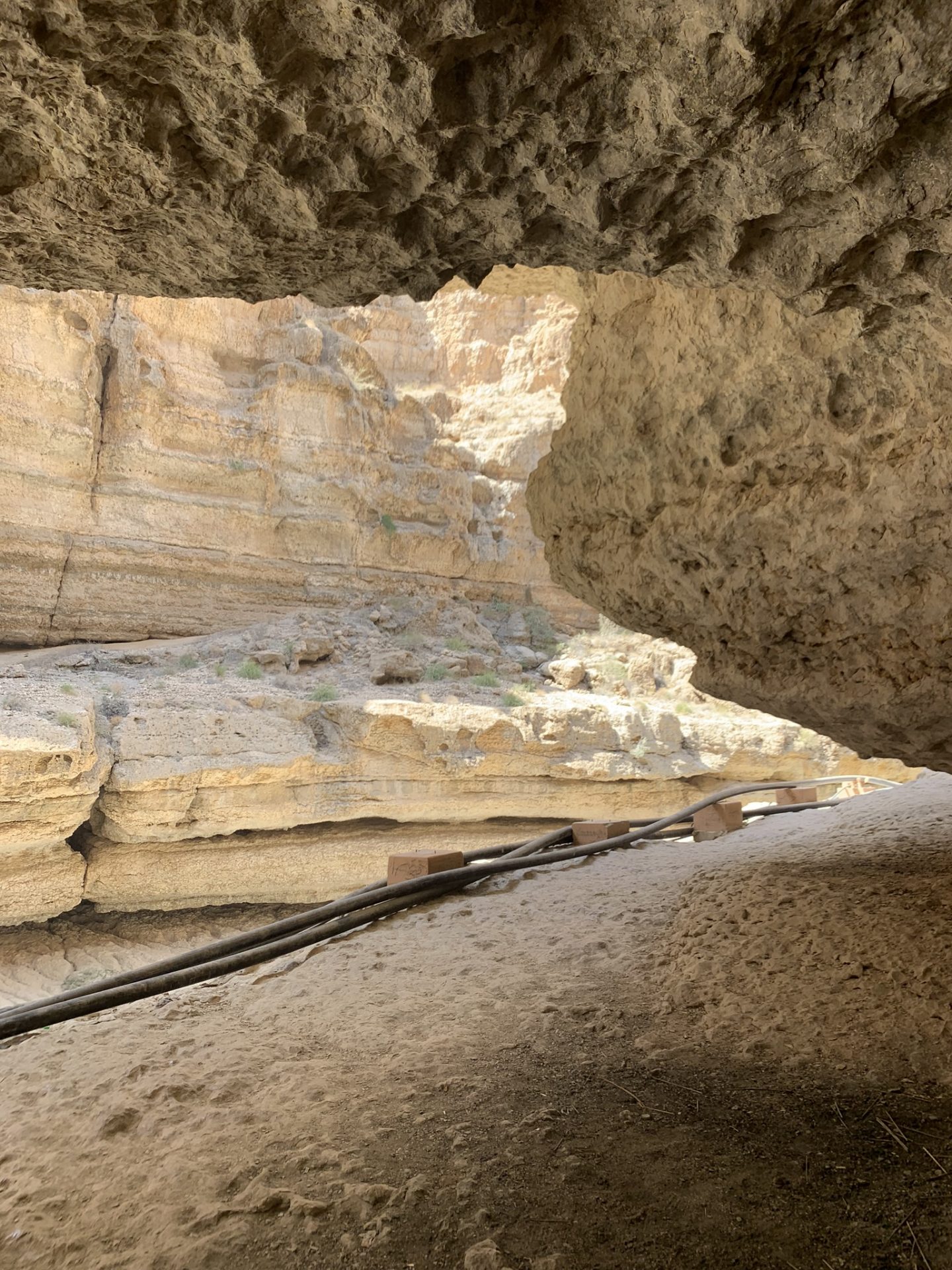 The final section is a bit of a scramble with rocks to manoeuvre round but again ok providing you are relatively fit.
Its worth the effort as you are rewarded around the corner with an oasis and the beautiful Wadi pools.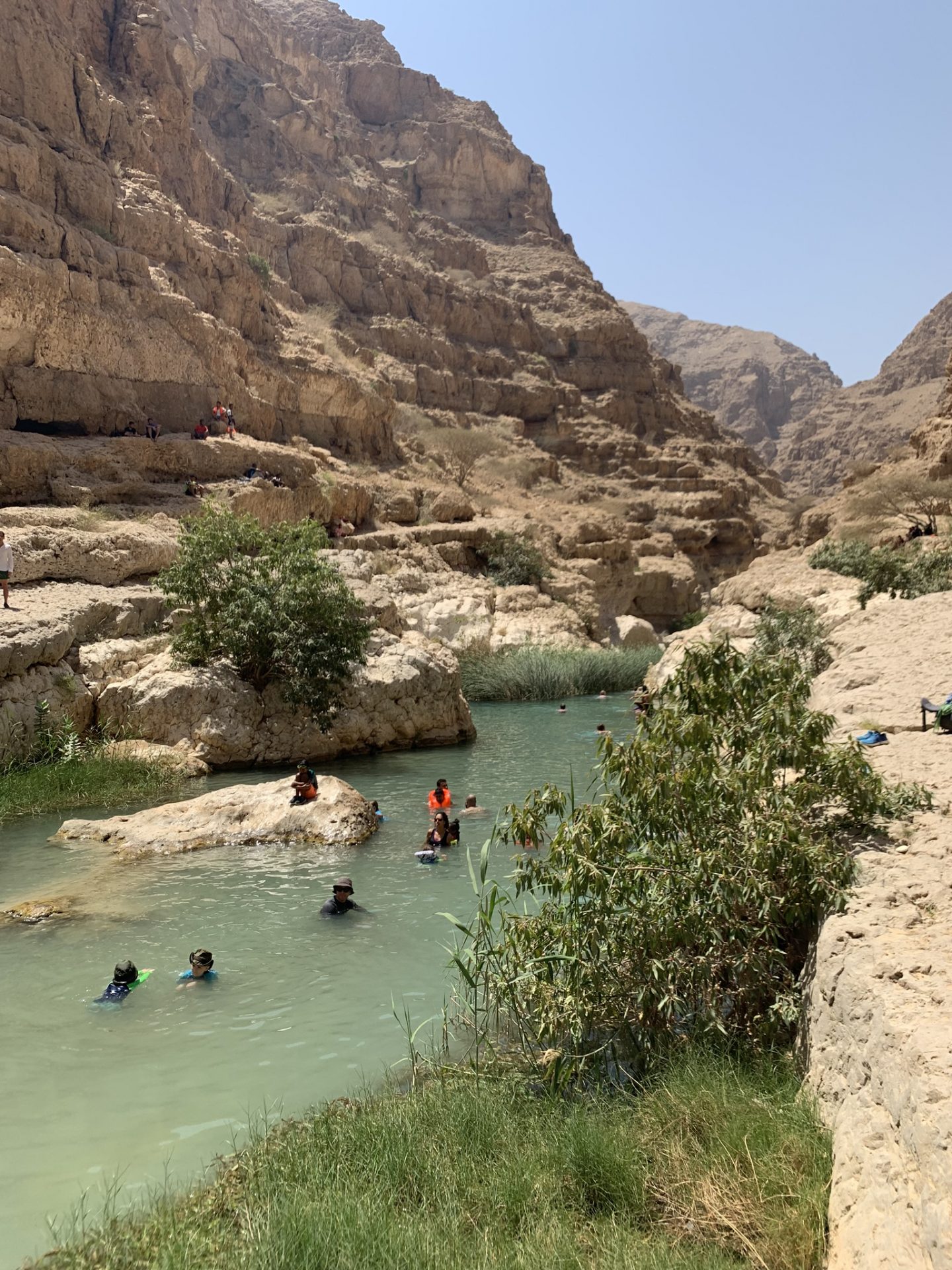 This is only the start though, if you're a good swimmer there's lots more to explore as you enter the Wadi. Our journey ended here with Jess (who had a paddle), but you can make a day of it here.
Other Wadis near Muscat
If you have more time there's other Wadis to explore in the area and further a field. 3 hours from Muscat is the more accessible (in terms of walk) Wadi Bani Khalid which is only a 5 minute hike from the car. For the more adventurous there's Wadi Al Arbiyeen. Although this looks closer to Muscat on a map it's deceptive as the drive from the main road is off road so takes time (and nerve) and is probably recommended with someone who knows the area well. 
There's also the Bimmah Sink Hole on the way back to Muscat if you want to explore further sights closer to the capital.
We headed back to Muscat after our early start. It's worth noting that the views on the drive are pretty stunning too and you're surrounded by mountains as well as views of the sea as you get closer to Wadi Shab.
We spent the rest of the day relaxing by the hotel after our energetic hike and because we had another long drive ahead the following day.
Day 3 – Jabal Akhdar Mountain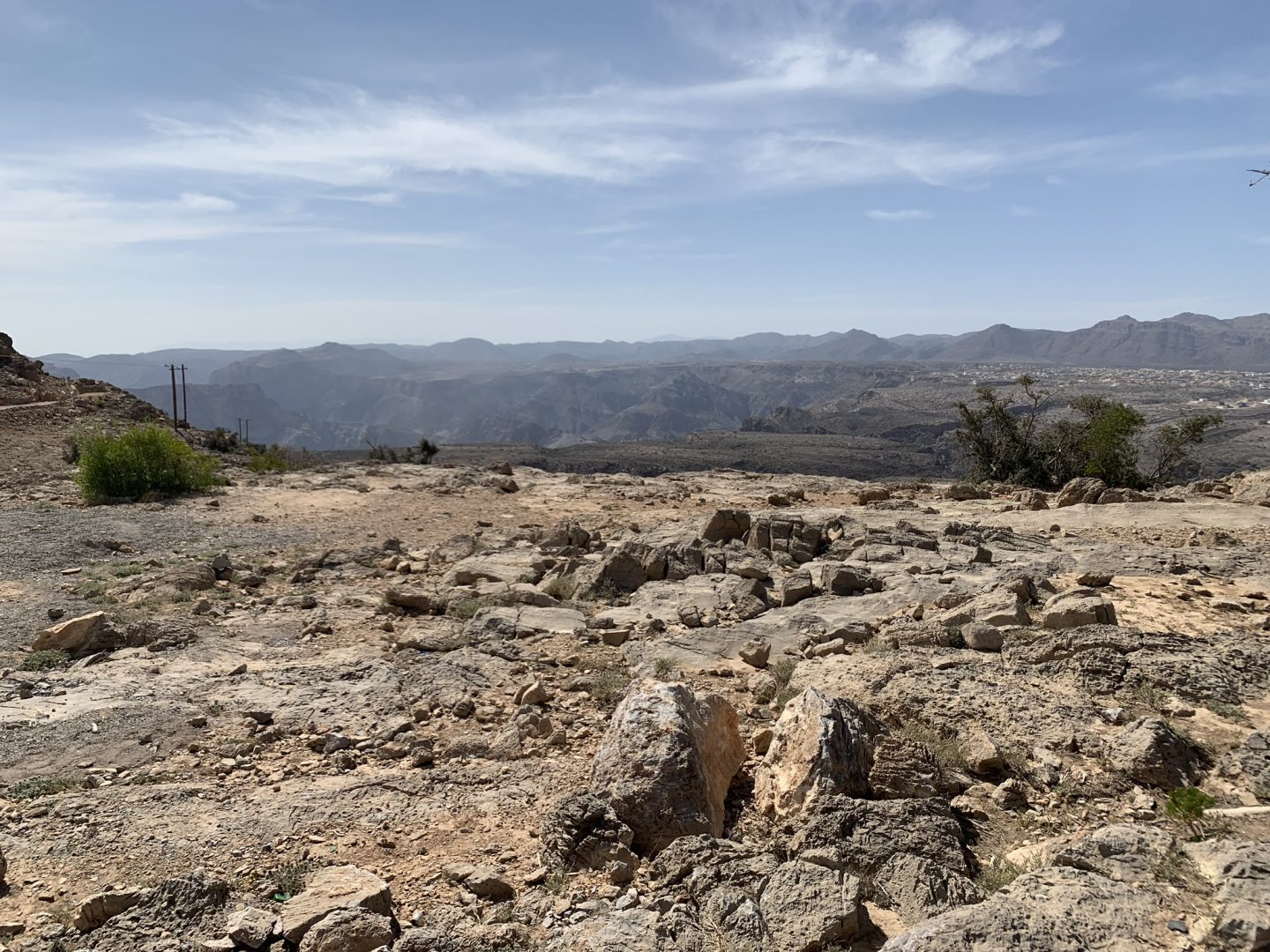 I've always wanted to visit Jabal Akhdar and Josh very kindly booked a night here as part of our trip for my birthday!


Getting there
To make the most of it we left Muscat early (that and the fact that Jess wakes up at 6am!!). Another impressive drive awaits for this journey which is just over 2 hours from Muscat.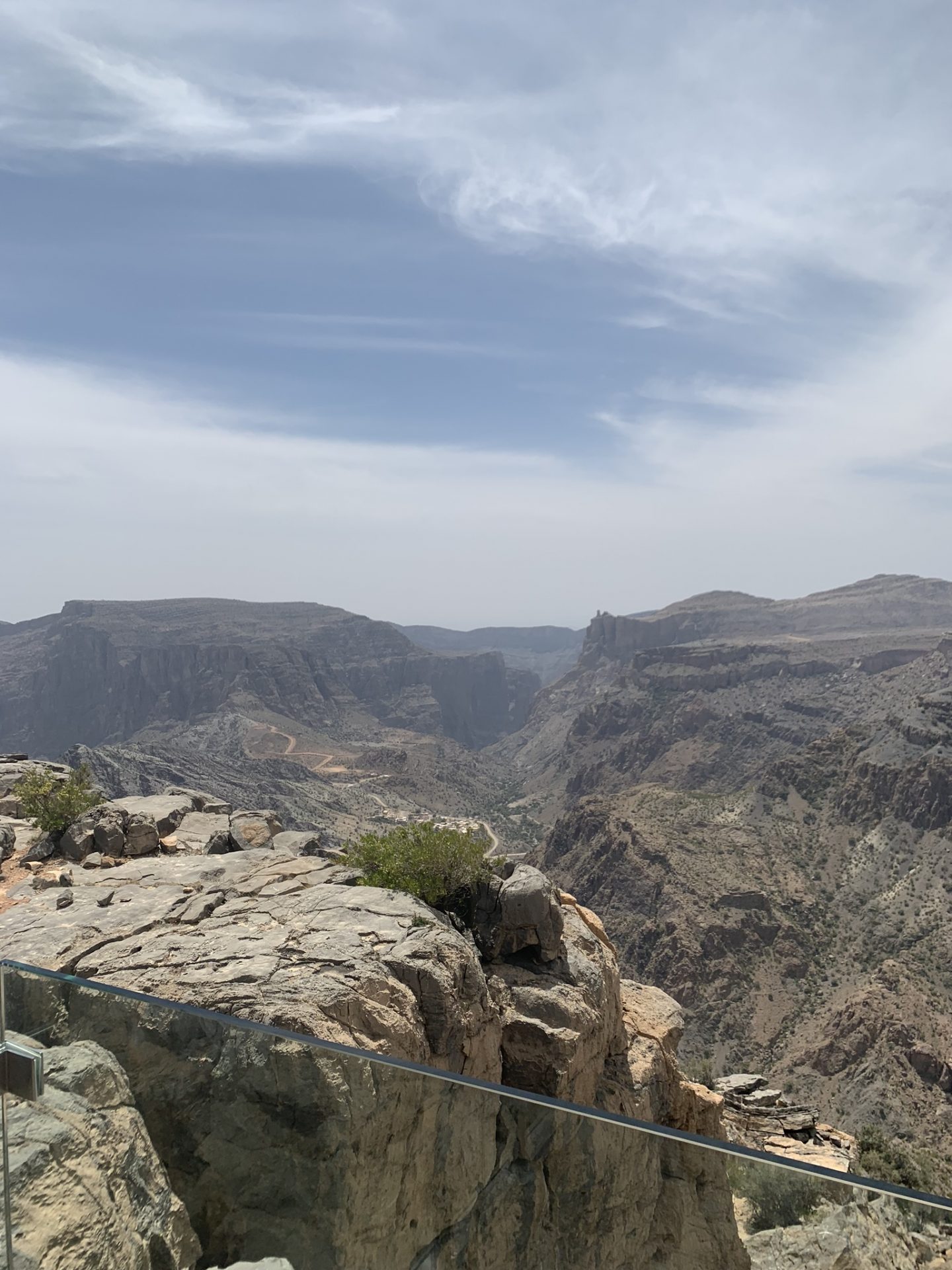 Note – to access Jabal Akhdar you must have a 4×4 and there is a police check point as you get near the mountain to enforce this.
I was initially a little nervous when I read this ahead of visiting but I didn't need to be. The roads are steep and windy but are in excellent condition and look almost brand new. They are wide and have overtaking options to get passed the lorries that also make it up there (reassuring that if they could our 4×4 definitely could!)
The views from the top are pretty spectacular and there's a number of stop offs for photos that you can pause at.
Where to stay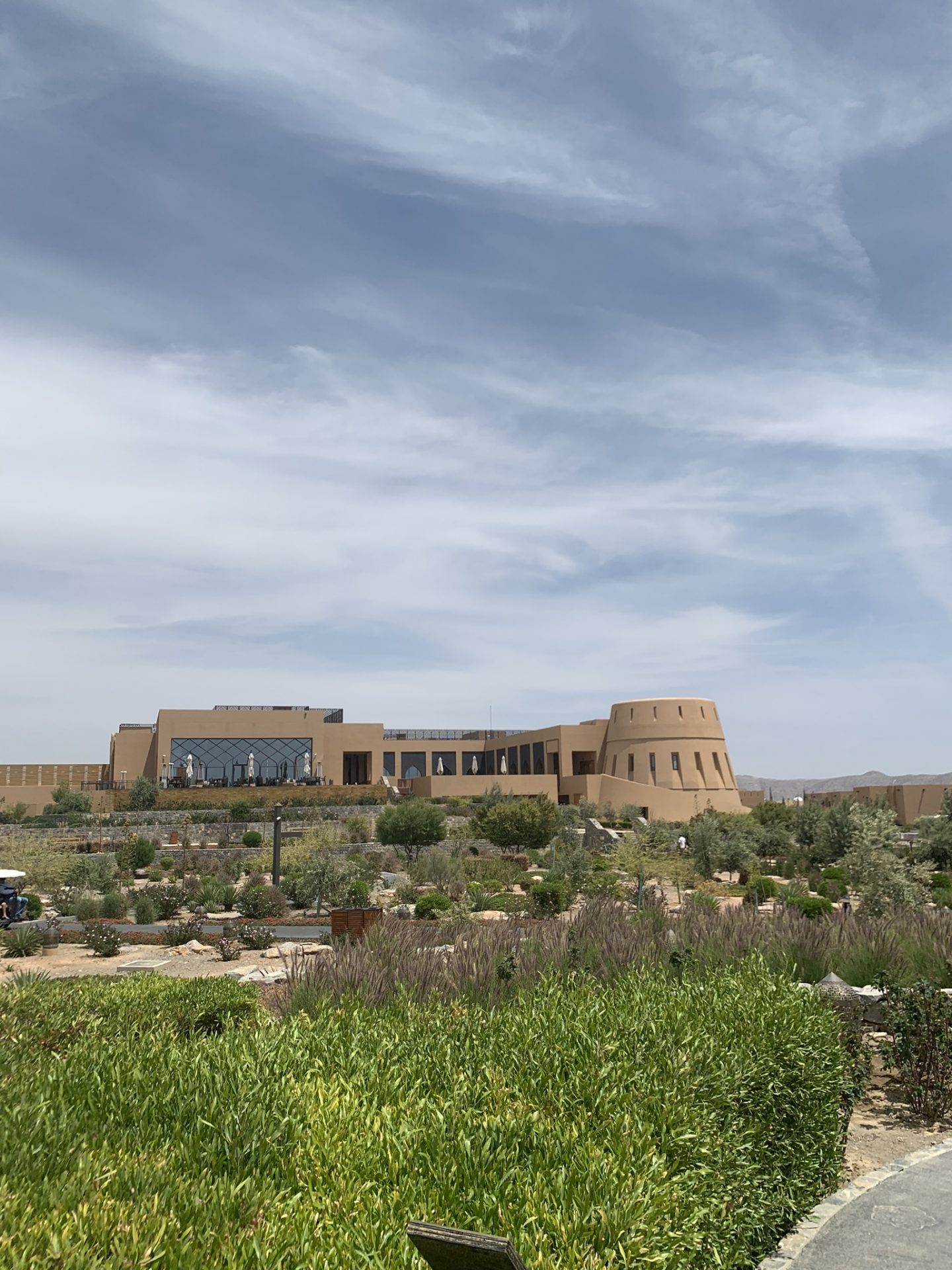 In terms of hotels there are two popular, luxury options with the Anantara and Alila resorts. Anantara is closer to Muscat and perhaps more geared for families so we opted for this one but both have amazing reviews. They do come with a price tag but there are offers to be had.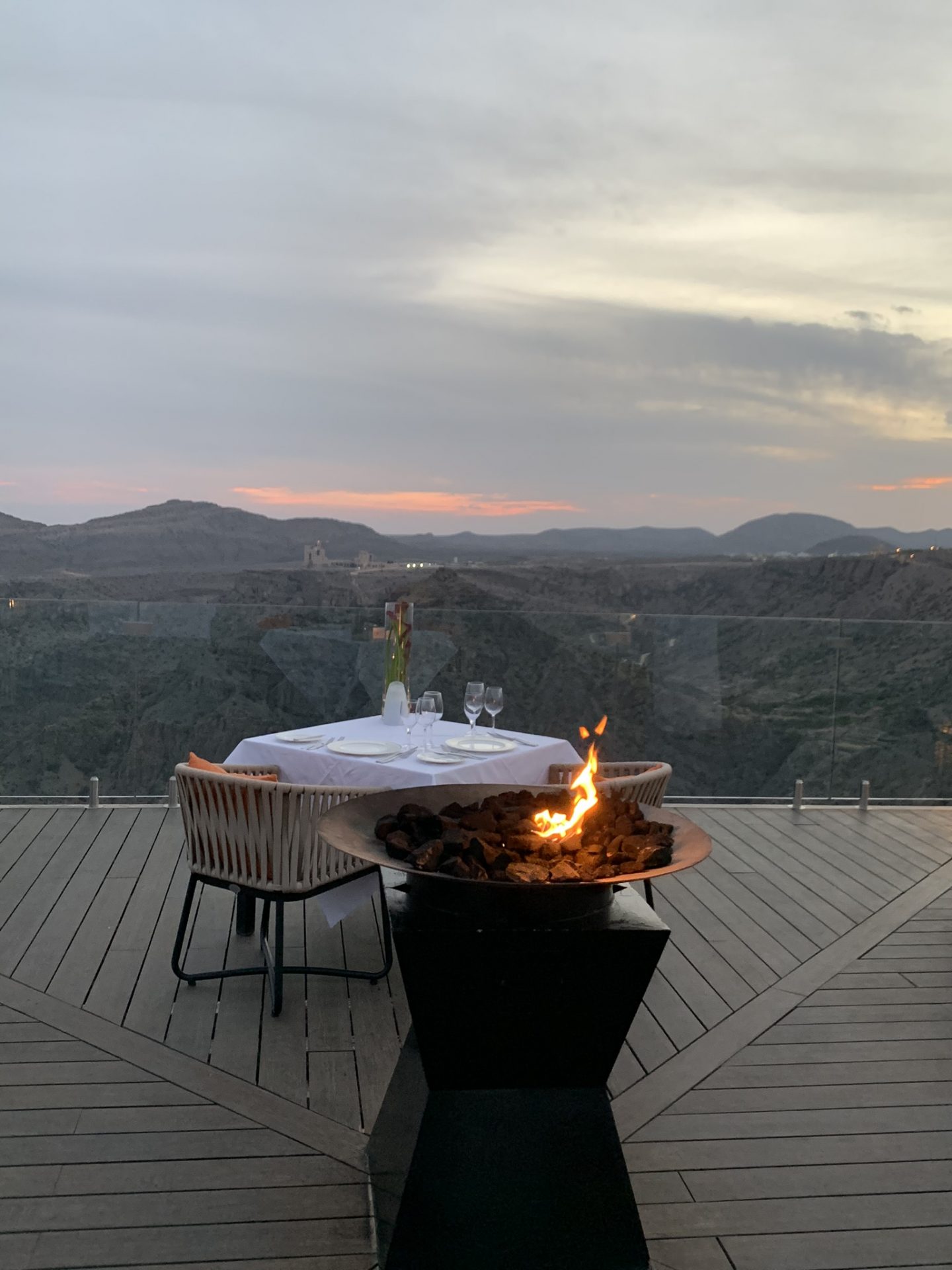 If you are a GCC resident then summer is the best time to visit with reduced rates. Plus due to it's elevation it's 15c cooler than Dubai and other lower lying regions so it's a perfect escape from the summer heat.
The room rates are also half board so that's worth factoring into costs.
There will be a separate review all about the resort (it probably deserves one!) but needless to say we can recommend. It's a great place to relax after a busy few days of sightseeing and hiking and offers incredible views of the surrounding mountain range.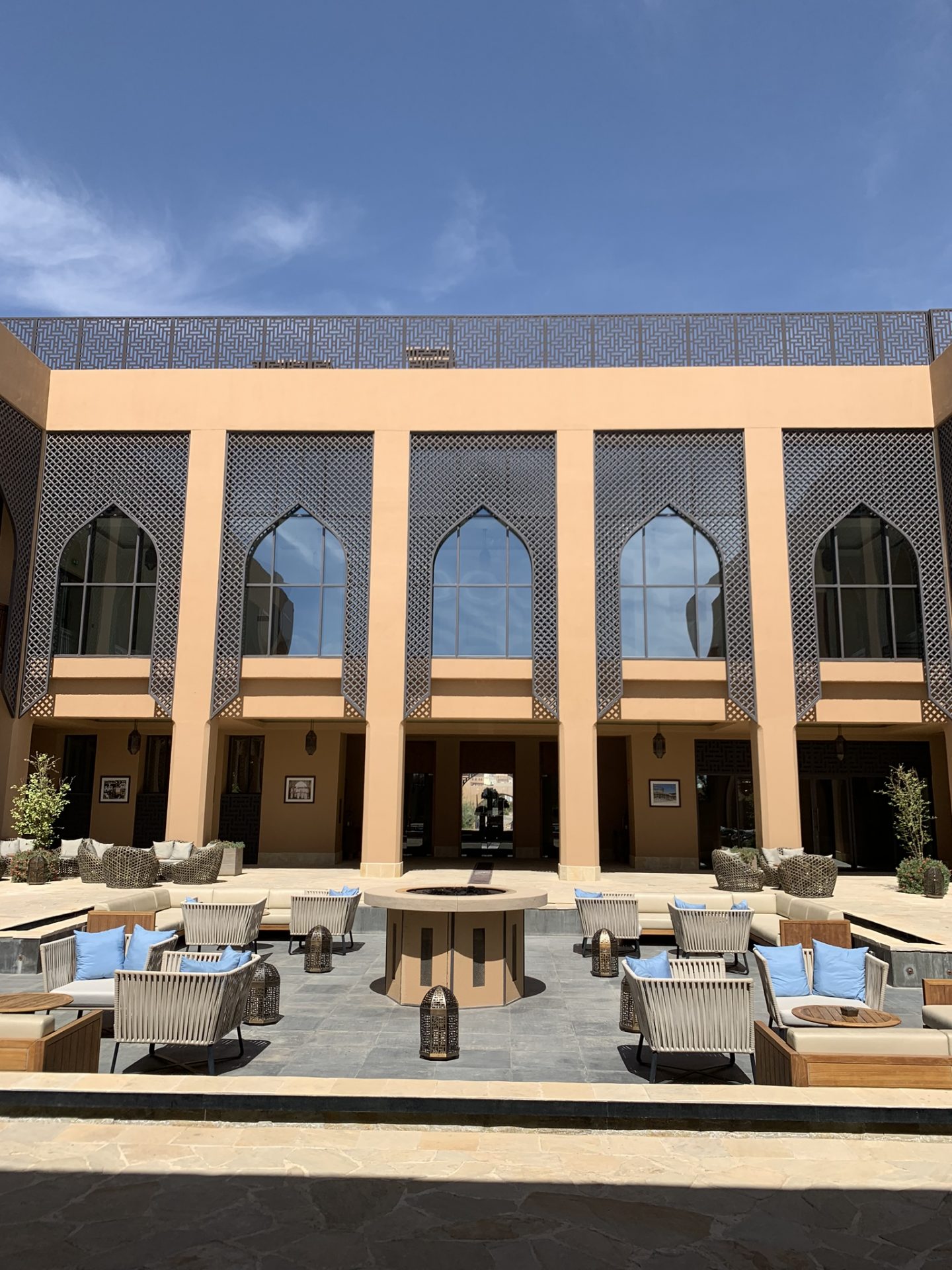 That being said if you prefer an active holiday there's plenty for you too with the option to hire bikes, take part in village tours and hikes, and even rock climb the cliff face directly below the hotel!
Day 4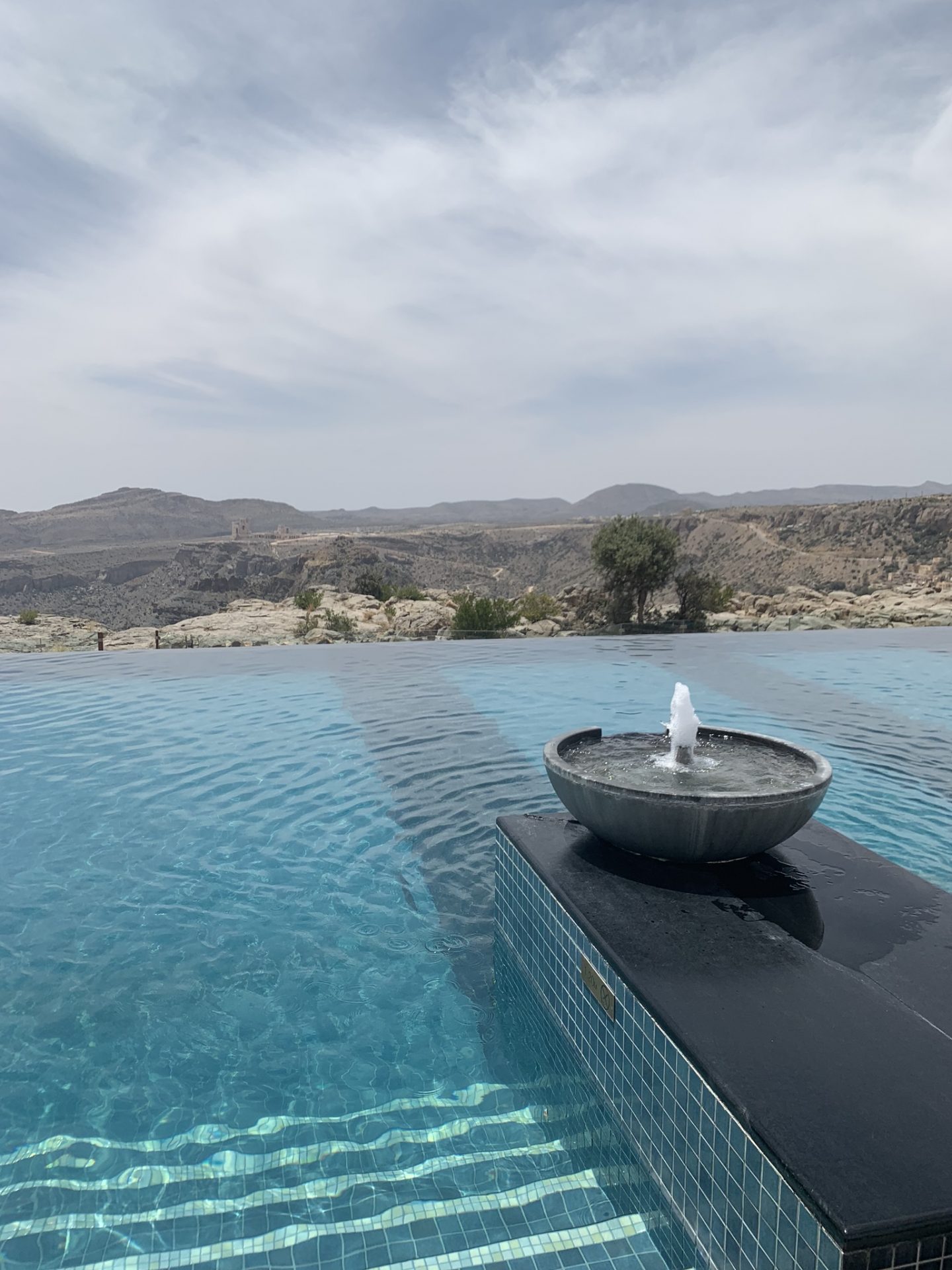 We spent the rest of our time relaxing and enjoying the facilities of the resort leaving mid afternoon for our evening flight back to Dubai. Oman definitely impressed and we will be back to explore more soon!
The Guestbooks Comment – "For a varied short break and a taste of Oman pairing Muscat with Jabal Akhdar and the Wadis gives you the best of both worlds. For other easy weekend getaways from Dubai see this post."