Part 1 – my "big" birthday in Dubai
I've just celebrated a "big" birthday. Obviously had to celebrate it with Kate, Josh and Jess in Dubai. I've always wanted to visit South Africa, Kate and Josh are big fans (click here for Kate's posts on South Africa). So we decided to combine our stay in Dubai with some time there, what a great decision.
Our Flight
We flew out with Emirates from Manchester on an Airbus A380. Emirates operate 3 flights a day from Manchester, it takes about 7 hrs 30 mins. They also fly from Heathrow, Gatwick, Edinburgh, Glasgow, Newcastle, Birmingham and Stansted.
Dubai Airport is huge. Terminal 3 where flights from the UK land is the second largest building in the world by floor space and the largest airport terminal in the world.
Obviously it's very busy but security and immigration are quick. By the time we got to the carousel our luggage was out, so efficient. Manchester Airport take note!
Our transfer vehicle was waiting for us to take us to our hotel, the Grosvenor House at Dubai Marina.
Our Dubai Hotel
The impressive twin towers of Grosvenor House stand at the entrance to Dubai Marina. When the first tower was completed in 2005, it was the first hotel to open in the marina. At 210 metres on completion, it was the 8th tallest building in Dubai, its now the 63rd!
It is certainly a beautiful hotel which just oozes luxury. We were fortunate to get an upgrade to a Premier Junior Suite in Tower 2. Our room was beautiful with great views of Dubai Marina, we could even see Kate and Josh's apartment from our suite.
Our stunning suite

Very comfortable bed
As we had booked a Premier grade room we had access to the Level Five Lounge which served complimentary breakfast, lunch and pre-dinner canapes. Hot and soft drinks were available all day, with a complimentary bar service every evening from 18:00 to 20:00, a definite bonus for us.
Dubai Day 1
Unfortunately Josh was working but Kate and Jess joined us at the hotel. There are 2 pools in the Grosvenor House, but guests also have access to the pools and beach club at the nearby Royal Meridien Hotel with a free shuttle service. The hotel provided a pass for Kate and Jess so they could also use the facilities. We spent the day relaxing at one of the pools at the Royal Meridien with lunch at the pool restaurant.
In the evening we got a taxi over to see Josh, had pre-dinner drinks in the apartment. For out first nights dinner we went to Geales at the Royal Meridien. The original Geales is a restaurant in London famous for its Fish and Chips. This was just what we needed before an early night, even got a 2 for 1 offer on the Entertainer App (for more on the Entertainer click here).
Dubai Day 2
The big day, my "big" Birthday. After opening cards and presents and a couple of hours at the hotel pool, we got a taxi to Kate's to start the celebrations with a bottle of champagne. Jane and Kate had arranged a surprise lunch at Eauzone restaurant at the One and Only Royal Mirage hotel. Delicious Asian food in a stunning setting.
After a large lunch with a few drinks a quiet evening was planned with a visit to Level Five lounge at the hotel. A surprise visit from Kate, Josh and Jess under the pretence of Josh wanting to have a celebration drink with me. More surprises, this time for Jane too! I was handed 2 brown envelopes and told a cab was on its way to pick us up to carry on the birthday celebrations. I was allowed to open the first envelope in the cab and the second one once we arrived at our first venue.
Our first stop was for more champagne at Neos Lounge on the 63rd floor of the Address Downtown hotel. A window seat had been reserved for us with amazing views of the Burj Khalifa (the tallest building in Dubai and the world!) and the famous Dubai Fountains. It was a truly magical experience, what a way to celebrate a birthday!
There was more to come! I now had to open the second brown envelope. This envelope contained tickets to see La Perle, a spectacular show which has been playing to packed house in Dubai since 2017. The show was amazing with mind blowing acrobatics and special effects, including the theatre filling up with water and performers walking upside down on the ceiling of the auditorium. It had been a packed day but La Perle certainly kept us awake.
What an amazing birthday!
Dubai Day 3
The birthday celebrations continue. As Josh had missed my birthday lunch at Eauzone due to work commitments, with it being Friday in Dubai, it had to be brunch.
Brunch is a Dubai institution. If you visit Dubai you have to go to a Friday Brunch. I knew that there had been a lot of discussion between Kate and Jane as to which brunch we should do. (for more info on Dubai brunches and Kate's favourites click here). Before this visit I had done 5 brunches, I had loved them all, could they be topped???
After a few hours by the pool and some last minute change of plans from Kate, Jane arranged a taxi with the hotel concierge to take us to another surprise destination. The choice couldn't have been better, Al Qasr, one of the Jumeirah hotels and recognised as one of the top brunches in Dubai. This had been Kate and Josh's first ever brunch experience (to see the review click here) and was one brunch that I was very keen to try.
It definitely met my very high expectations. The variety and quality of food and drink was excellent. We had a brilliant afternoon carrying on the birthday celebrations.
After 2 days of excess it was time for an early night. Just a a couple of nighcaps in Level Five to end the day.
Dubai Day 4
Time for a relax afer all the celebrations and get some sun. As it was the end of April I had been concerned that the high summer temperatures may have already started. However although it was hot, early 30's, there was a constant light breeze that made it very pleasant for relaxing in the sun.
We decided to have another day at the Royal Meridien this time with Josh joining us. It was a great family day with Jess being on great form. We had lunch at the beach restaurant. It was great to spend time with Jess in the pool, even had a game of crazy golf. The Royal Meridien has great facilties for a family beach holiday with several pools and a great stretch of beach with watersports.
After a long day we returned to the hotel. We ate at Level Five and then tried a couple of the hotel bars, Bar 44 (on the 44th floor of the hotel with amazing views) and the Siddharta Lounge ( one of Dubai's most popular and fashionable bars, great for people watching!). The choice of bars and restaurants in the Grosvenor House is huge, you can eat and drink somewhere different every night without having to leave the hotel.
Dubai Day 5
Our last day in Dubai. Very sad to be leaving tomorrow but looking forward to the next stage of our trip Cape Town!
A few hours by the pool at our hotel. The pool attendant Prasanth was amazing throughout our stay, he just had superb customer service skills and certainly looked after us throughout our stay.
Kate and Jess joined us for lunch at Level Five followed by a further few hours by the pool. Prasanth certainly took a shine to Jess.
After emotional goodbyes with Jess and Kate we decided to just have a snack in Level Five for dinner and then visit the Buddha Bar. The Buddha Bar is one of Dubai's most famous and popular bars, and fortunately for us was situated on the ground floor of the hotel. The cocktails are something else, mine came served in a pot shark! One regret is that we never got to eat here, the menu was excellent, will have to try it next time!
Day 6 Dubai
Early collection from the hotel for 08:40 flight to Cape Town.
Watch out for the next episode of the trip coming very soon!
Impressions of Dubai – have they changed?
Here is a link to a post I did in 2017 giving my impressions of Dubai and how it had changed since my first visit in 2007, click here. Two years later after a couple of further trips I have grown to really love this place. Obviously the fact that its home for Kate, Josh and Jess means we return regularly. The Grosvenor House Hotel was fantastic, the service and hotel facilities were definitely some of the best I have experienced anywhere in the world. I look forward to returning soon!
The Guestbooks Comment – "When choosing a destination my criteria are hot sunny weather, luxury accommodation, great food, excellent service and plenty to see and do, Dubai certainly ticks all these boxes. Plus obviously I get to see Kate, Josh and Jess! "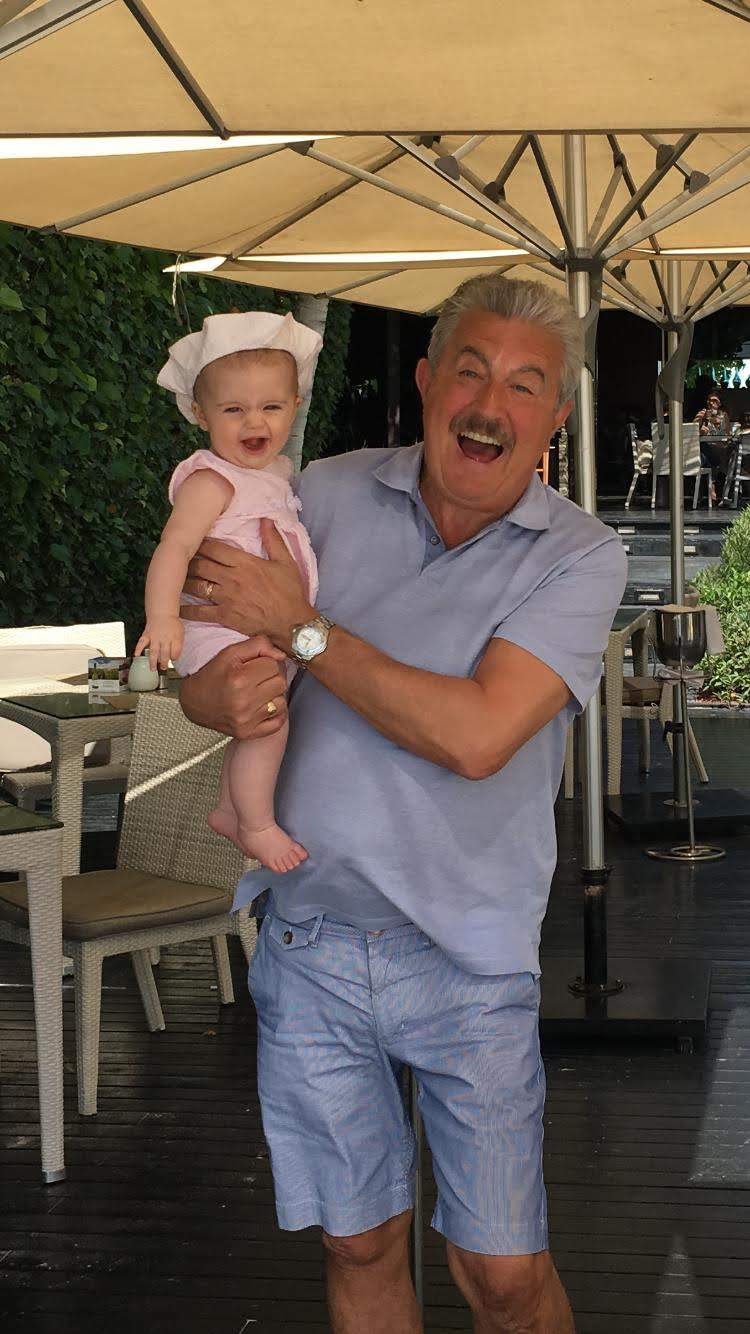 No freebies have been offered or provided by any of the establishments featured in this post!