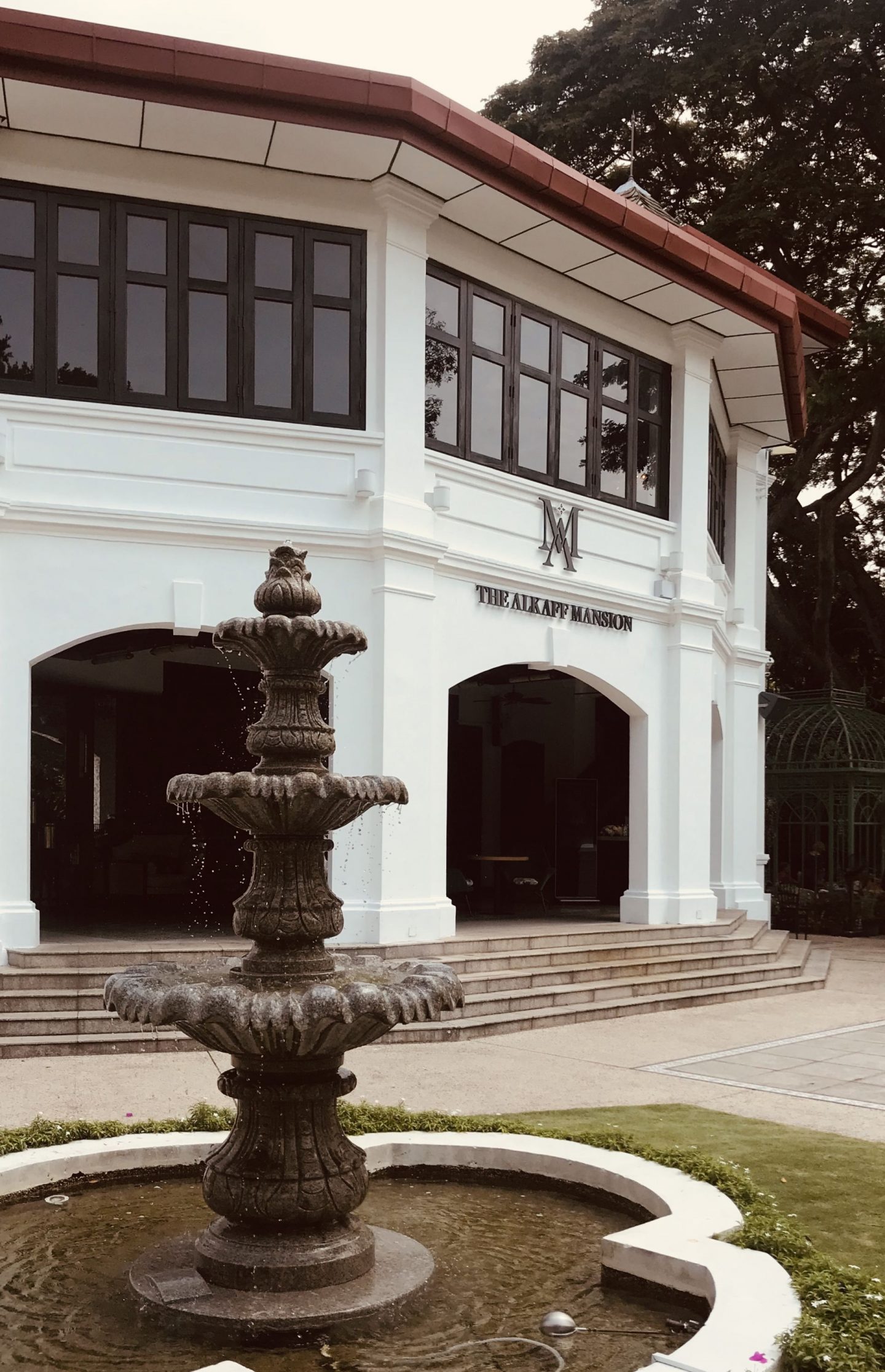 Looking for the perfect cafe in the Southern Ridges? Then look no further! This kid and dog friendly option set in the stunning Alkaff Mansion will reward the effort to get there.
Since moving to the West Coast of Singapore I've been busy (pre-circuit breaker) sampling the local haunts to try and find some hidden gems. In particular cafes and coffee shops. Bonus if they can entertain an active toddler too! I'm pleased to say that I've had no problem finding a great selection. Very close to the top has to be the beautiful Wildseed Cafe at Alkaff Mansion.
This is a hidden gem in every sense of the word. Perched on top of Telok Blangah Hill Park, if you didn't know it was there you could easily miss it. And miss out on some of the best cakes around should I add (more on that below). After debating whether to keep this special place to myself, I've (reluctantly) decided to share this favourite cafe.
The setting at Wildseed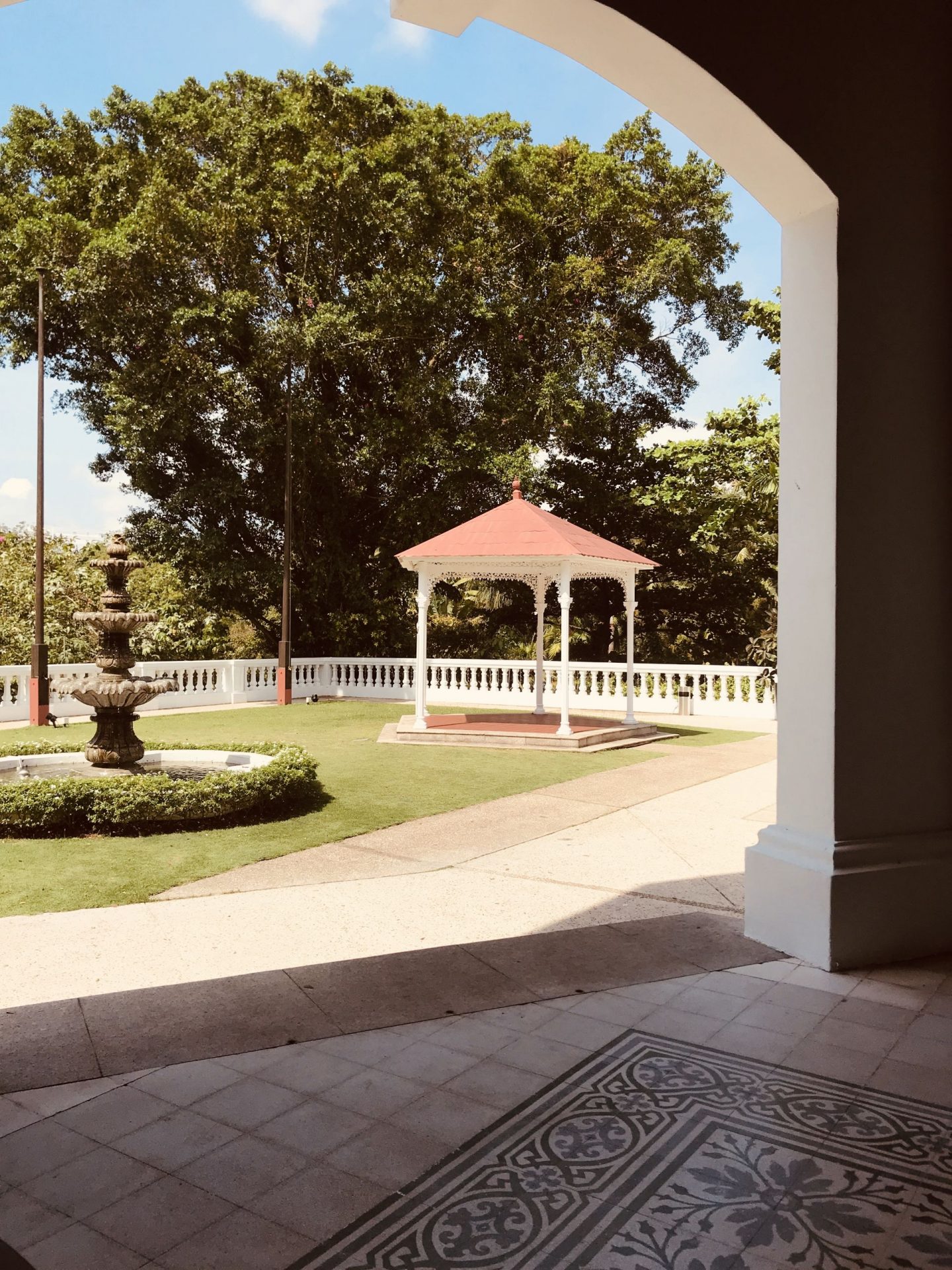 My favourite part of Wildseed (cakes aside) has to be the location, situated in the very impressive Alkaff Mansion. Once the home of wealthy Arab traders who hosted grand parties here, it makes sense the building is beautiful and very grand. The setting is also home to two Spanish (Basque to be precise) restaurants, TXA and UNA. TXA is a pintxo restaurant, think tapas style options, and UNA is a more formal affair housed upstairs. They are both dinner options and are still on my list of places to try.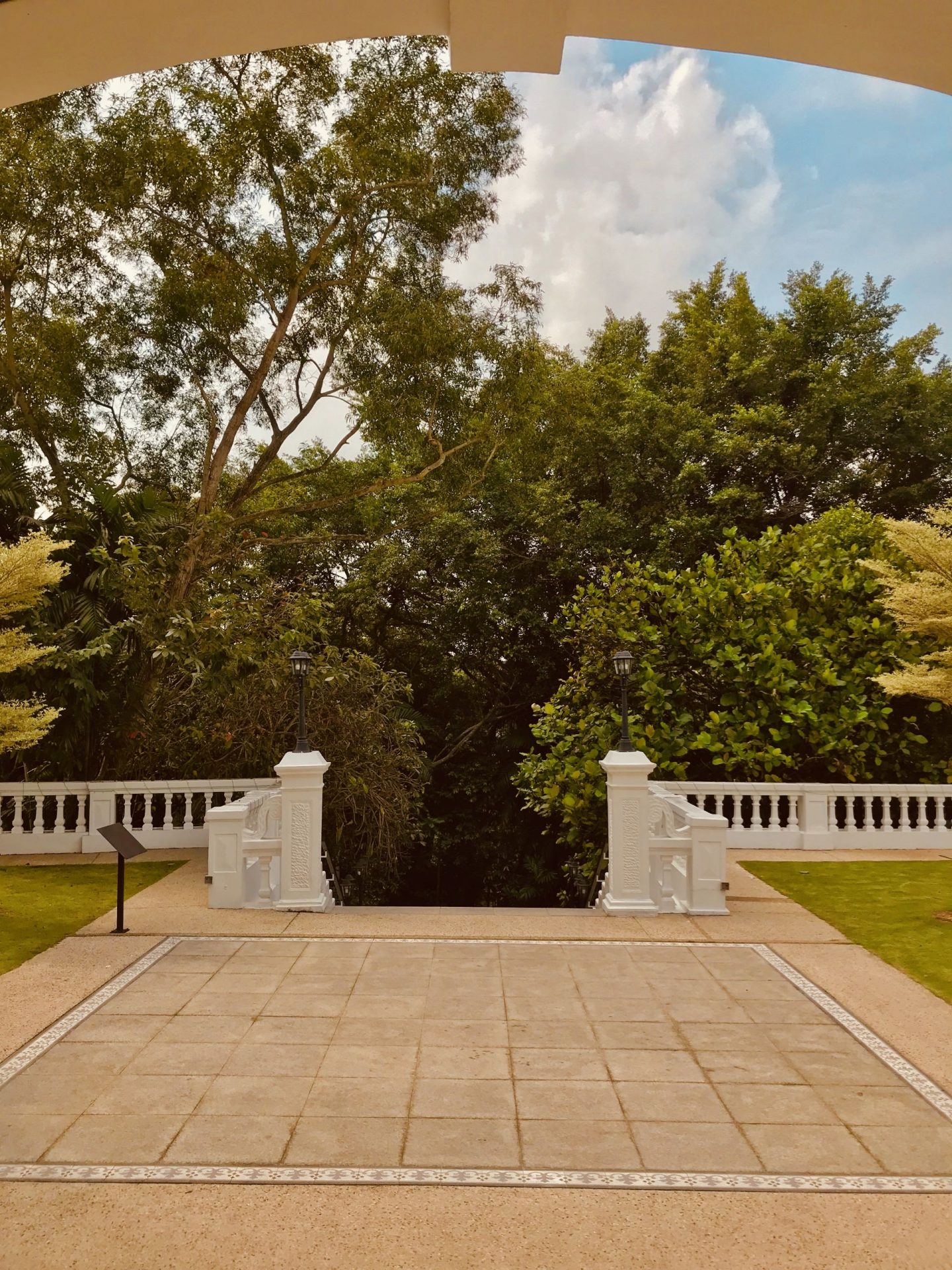 Wildseed occupies the ground floor and outdoor space of Alkaff Mansion. I'd researched cafes in this area when we were first planning to walk part of the Southern Ridges (more on that here). I knew I'd need a reward at the end of the forest walk hilly stretch from Hort Park to Telok Blangah and Wildseed seemed to tick all the boxes. As already mentioned it's hidden, so you'll need to look out for it. From the road it just looks like (a very grand) house. There are ALOT of steps to get in, there is no lift sadly, so not the most practical with a pram but nevertheless it's worth it.
The area is surrounded by greenery and forest canopy, and offers a small lawned garden complete with water fountains and a beautiful pergoda. You can see why it's also a very popular wedding venue choice.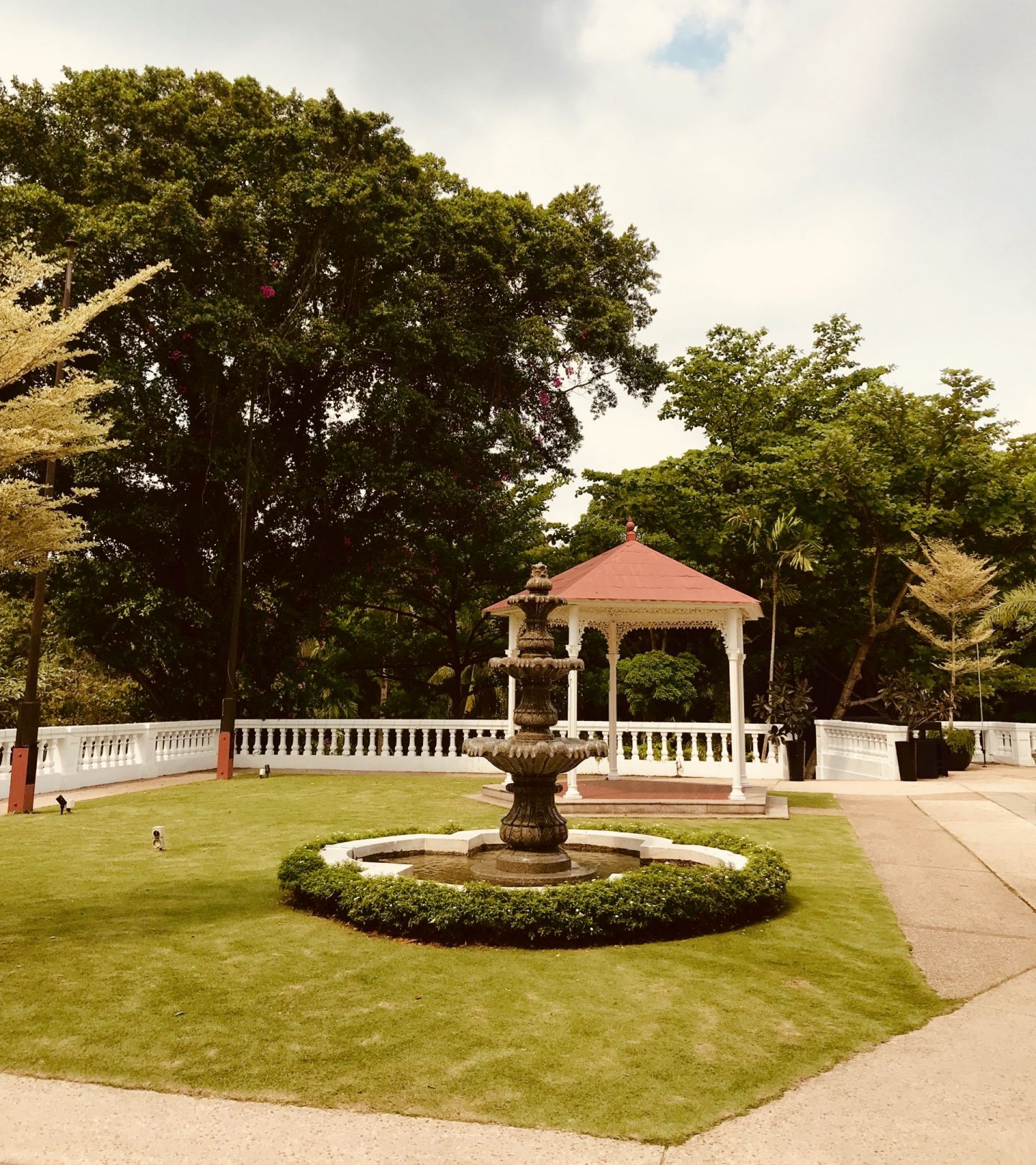 As it's home to three separate restaurants, there's a multitude of spaces and seating options. We love sitting on the veranda outside the main restaurant. There's a small number of tables here plus ceiling fans (a must after the walk to get there). The decor throughout Wildseed is lovely but the veranda is a favourite with palm tree print chairs and wrought iron seating. If it's quiet I quite like to imagine what it would be like to call this place home. I can dream!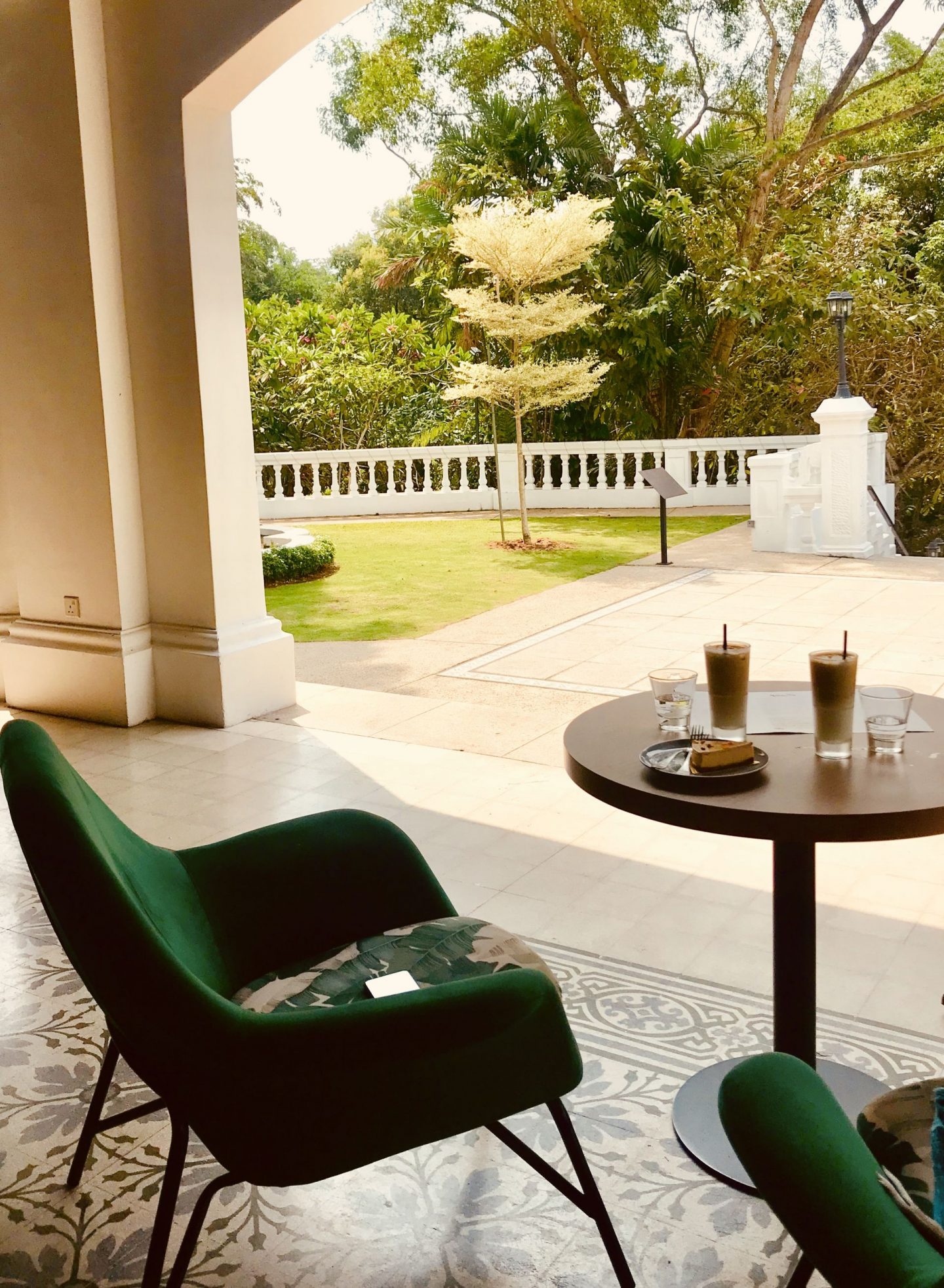 Food & drink
Wildseed is open from 8am until 4.30pm and after this Alkaff Mansion is host to the other restaurants if you fancy eating out for dinner.
There's a whole host of options when it comes to food and drink at Wildseed. Both breakfast and lunch are well catered for and of course did I mention the cakes?! Whatever you decide, save room for these delights. Our favourite patisserie offering is definitely the chocolate and raspberry cake which is amazing, the peanut butter cheesecake, and strawberry shortcake are also popular choices for us. Or one of each! Although they are quite generous portions!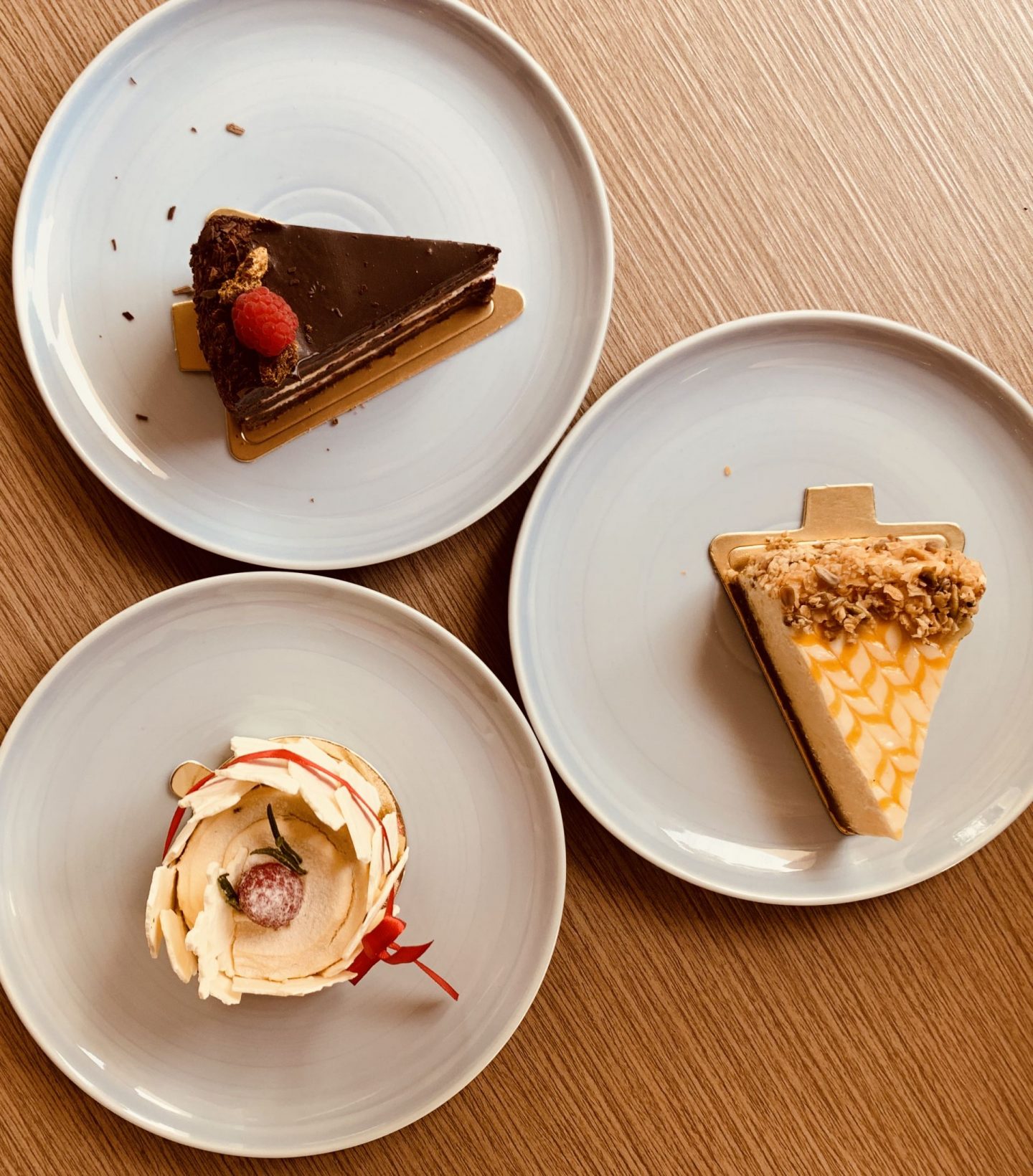 Breakfast options are equally appealing and also Instagram worthy. There's some great deals to look out for too if you're an early bird, (read that as have a child who doesn't understand the weekend lie in!). If you are there between opening and 10am then there's a set breakfast dish and a coffee or tea for $8.95. It's worth the early get up.
Check their website or social media before setting your alarm though as offers change regularly. If you miss the deal but still fancy breakfast then don't worry it's served until 4pm at the weekends.
There's also some special offers on lunch options in the week if you're after a week day venue. Food is pretty varied in terms of choice and there's everything from our favourite loaded mac cheese, through to more gourmet offers such as truffled brie pizza (we haven't tried this yet!). My favourite is the Chilli Crab Pasta which tastes as good as it looks. I'm still dreaming about it now!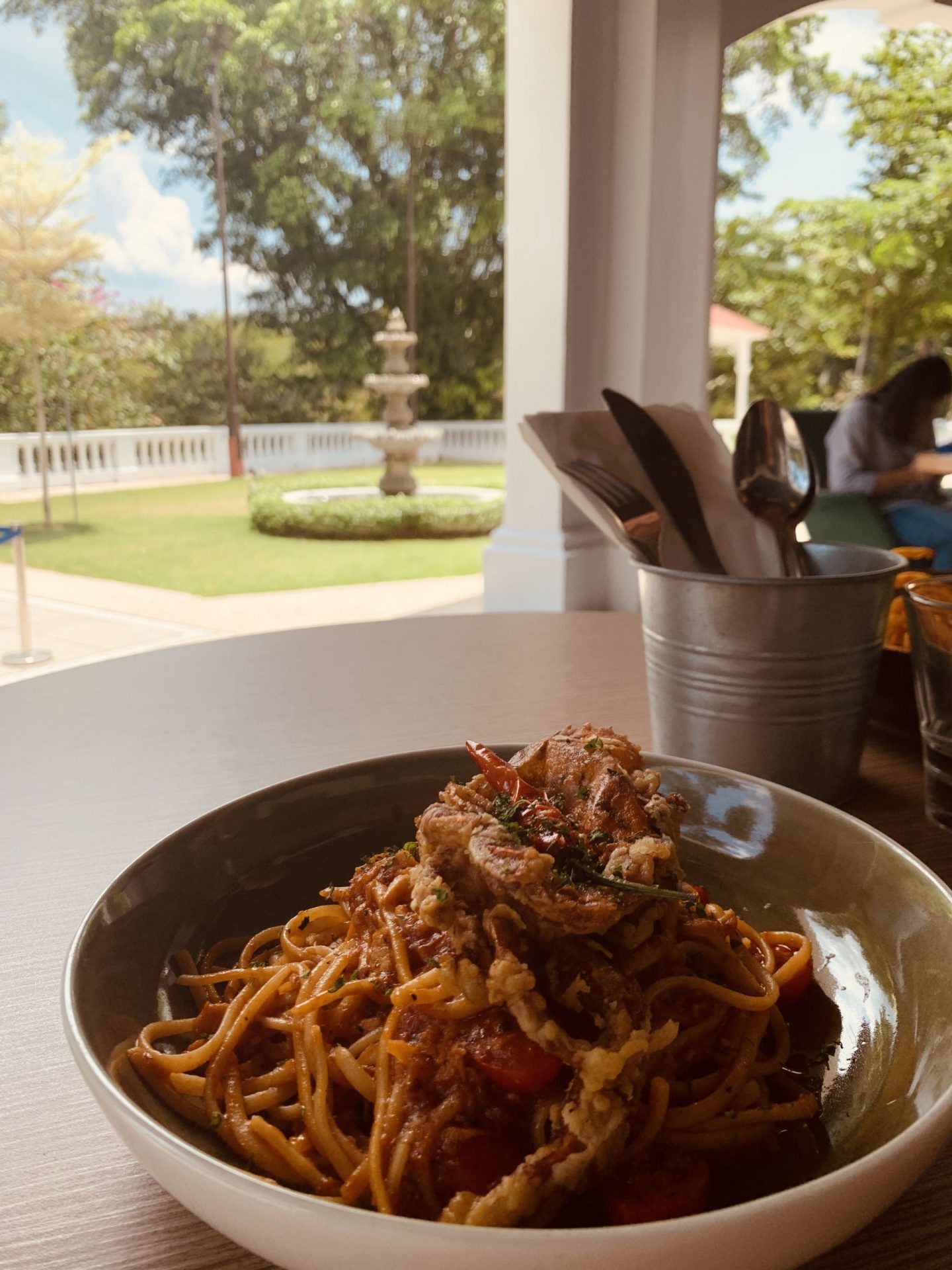 There's the full range of drink options too from coffees, smoothies and even beer and wine (you've just walked a mountain right?!).
One for the kids?

I think there's something special about Wildseed (if you haven't got that already!) and even better it's also perfect for little people too. Yes the stairs are a bit of a hazard so obviously keep a watchful eye which goes without saying, but there's a good area to roam and explore besides this. On a weekend there's usually a bouncy castle, a sure kid pleaser. On our recent visit we were disappointed to discover there wasn't one, but I'm hoping this was just a one off and it will be back soon. I'll keep you posted.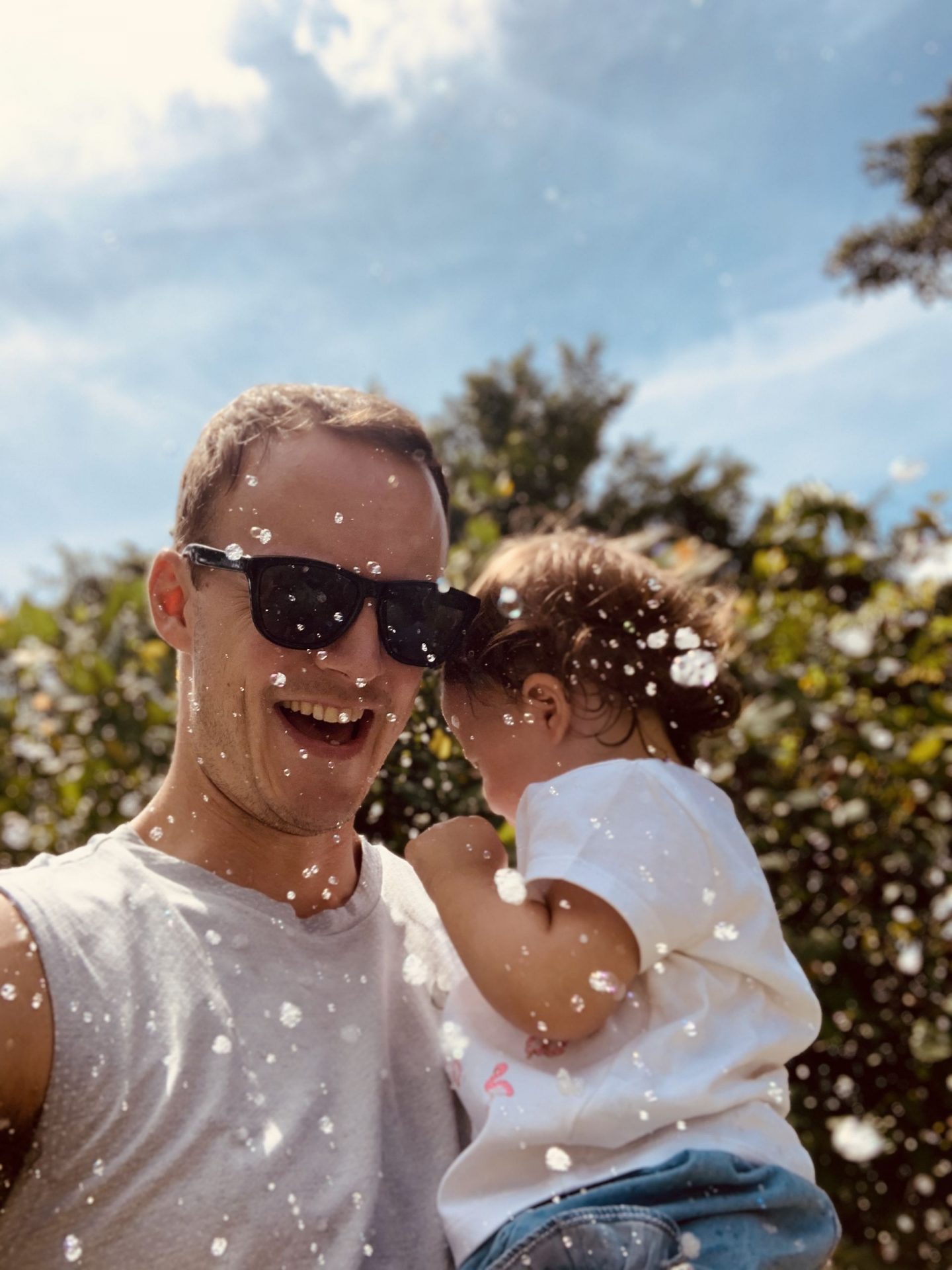 Wildseed also host kid friendly events. This is where we spent our Christmas morning with coffee and cake in their winter wonderland. Winter wonderland might have been a bit of a stretch (think snow machine in addition to usual bouncy castle), but it was fun nevertheless. For more on their up and coming events see here.
There's also a small kids menu on offer. It's a set menu of a snack, main and drink for $14. You might want to make sure they are hungry for it! There's also the all important high chairs for the little ones which aren't always a given.
How to get to Wildseed Cafe…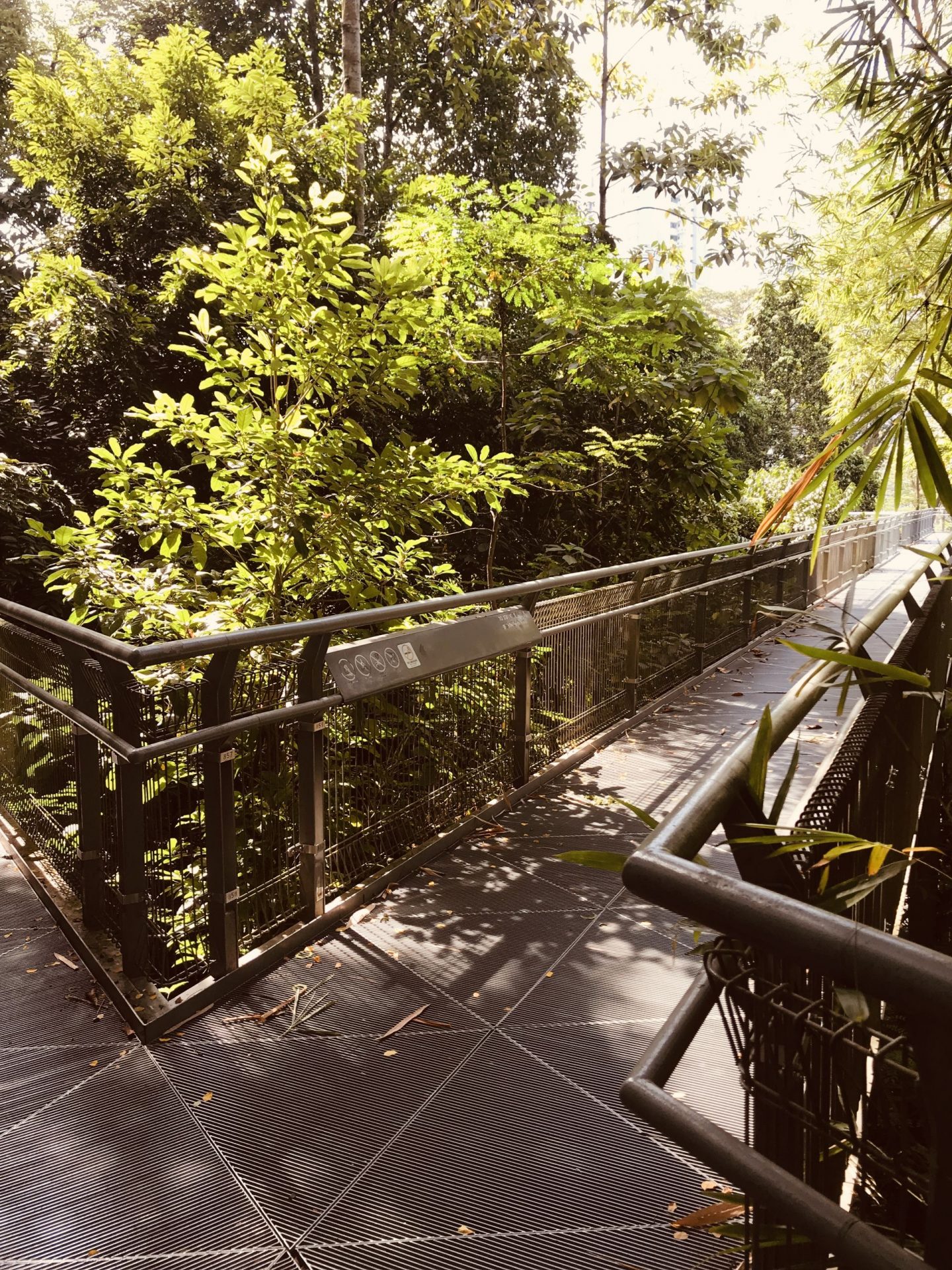 Wildseed makes the perfect pit stop on a Southern Ridges Walk and is a regular activity on our weekends. Team it with Hort Park and follow the forest walk over the forest canopy to Telok Blangah Hill Park. The cafe is a short walk from there in the very grand Alkaff Mansion. Or alternatively see Wildseed as a starting point before continuing over Henderson Waves to Mount Faber and beyond. Don't fancy a walk? There's also a bus stop a 10 minute walk away on Henderson Road (although it is still uphill!).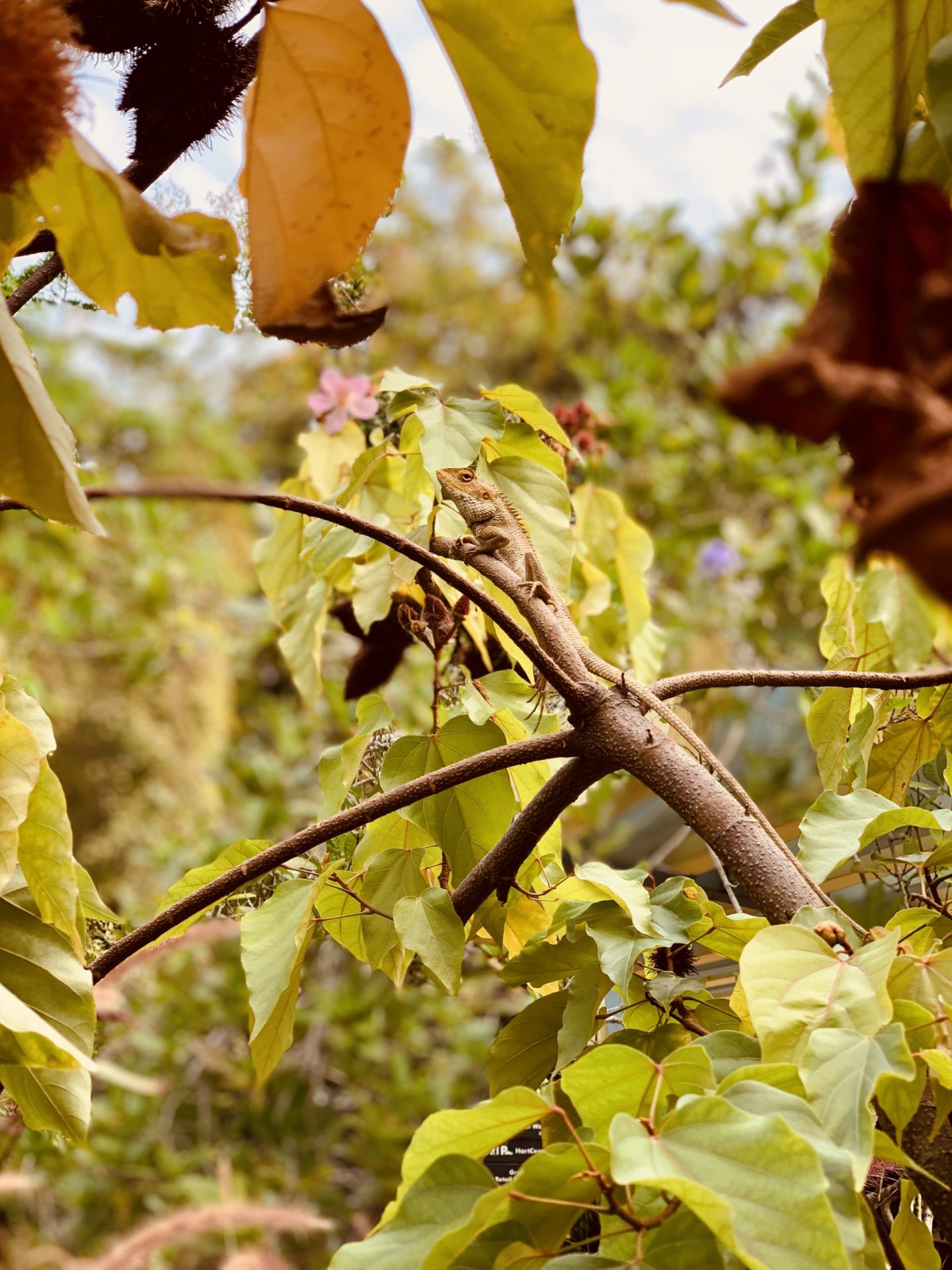 The Guestbooks comment: "There's quite a few options in the West Coast as far as cafes are concerned. This is a particular favourite given its location and of course the all important cakes. Team it with a Southern Ridges Walk to rid you of any cake guilt for a perfect family activity."
No affiliation - we are just big fans of this beautiful cafe! : )