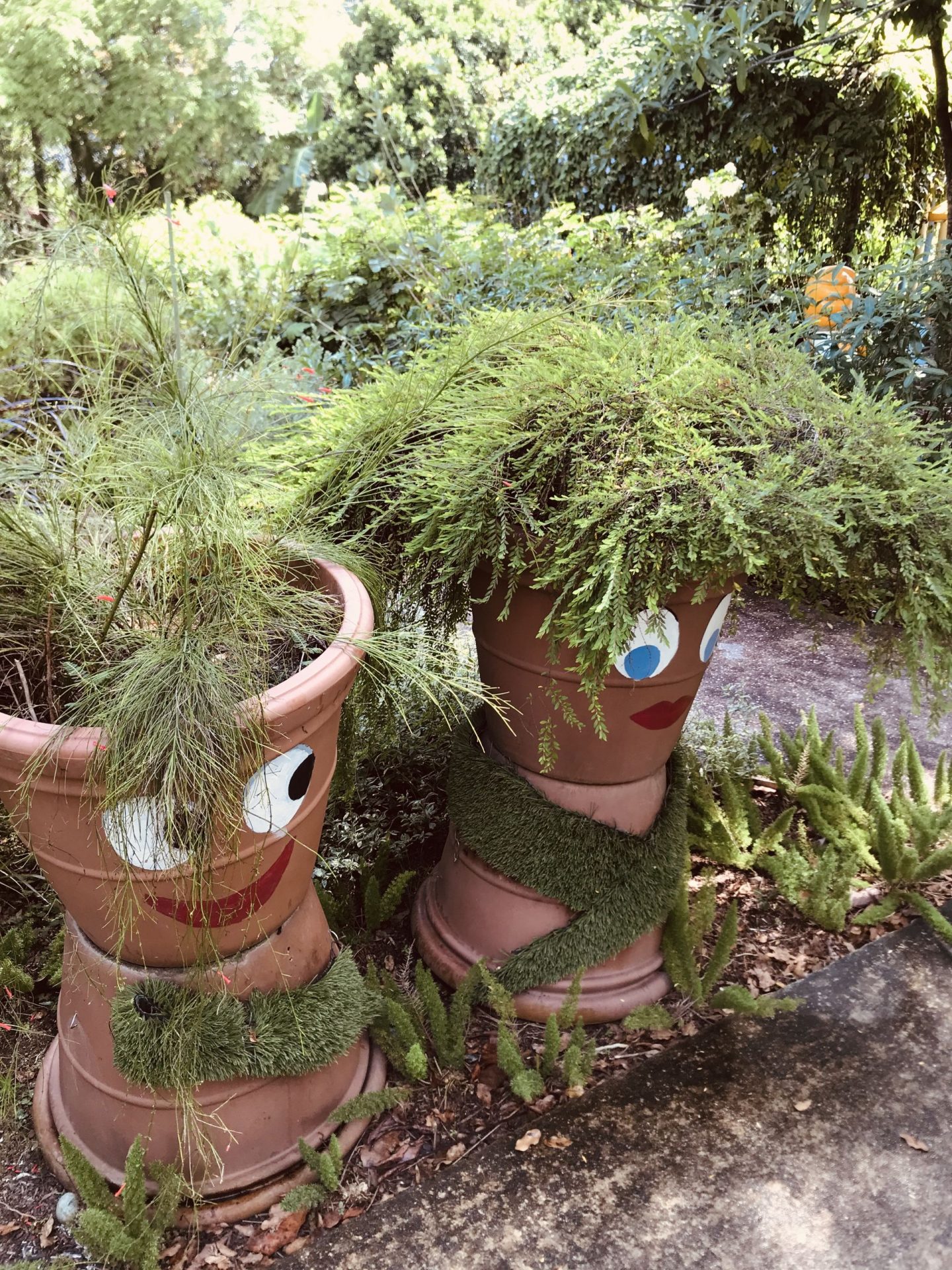 Hort Park is a treasure trove of outdoor delights and makes the perfect day out for adults and kids alike.
I've been meaning to write about Hort Park for a while as it's one of my favourite parks along the Southern Ridges. Hort Park really does have something for everyone, from playgrounds galore, to lots of beautiful flowers and interesting gardens to explore (making it perfect for bringing visitors to as well).
Don't miss our free, downloadable guide for little explorers, filled with things to explore, as well as quizzes and did you know fun facts!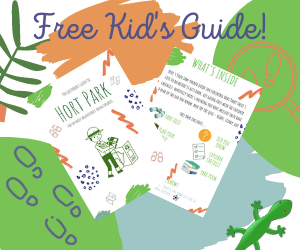 Things to see and do in Hort Park…
Hort Park Nature Playground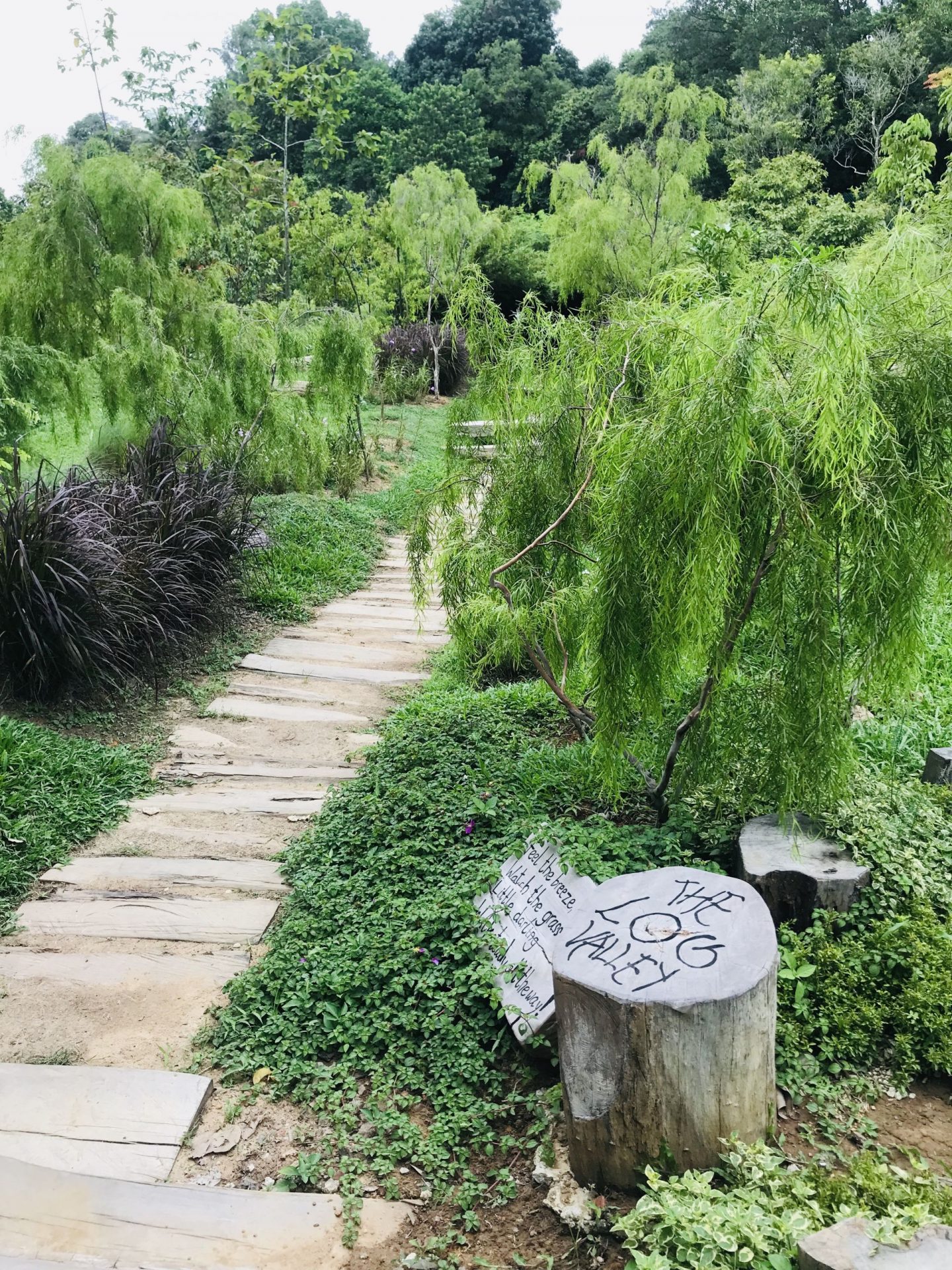 There's a whole host of play areas to visit in Hort Park, but our favourite has to be the Nature Playground. Offering something a bit different, this play area is based around the concept of biophilic play. Never heard of it? Me neither! After a quick google search, it turns out biophilic play stems from the idea that there's a connection between humans and nature. Do you always feel great after you've spent time outdoors? That's biophilia! The play area is specifically designed for preschoolers and has loads of natural materials making it perfect for spontaneous play.
The play area is split into zones, enter via the closest entrance to the butterfly garden (Entrance A) and you'll walk into the sand play/building huts area. There's a great tool board here so the kids can let their imagination run wild in the sand and gravel, whilst exploring the wooden tepees. There's also a musical zone (the singing seeds) which seems to go down very well with toddlers!
If you're interested in other nature playgrounds, then you'll find similar concepts in Admiralty Park and Jacob Ballas Children's Garden at Botanic Gardens. There's even a small version in Clementi Woods!
Note the Nature Playground is closed on Mondays for maintenance like a lot of places in Singapore so make sure you avoid Mondays!
Other play areas in Hort Park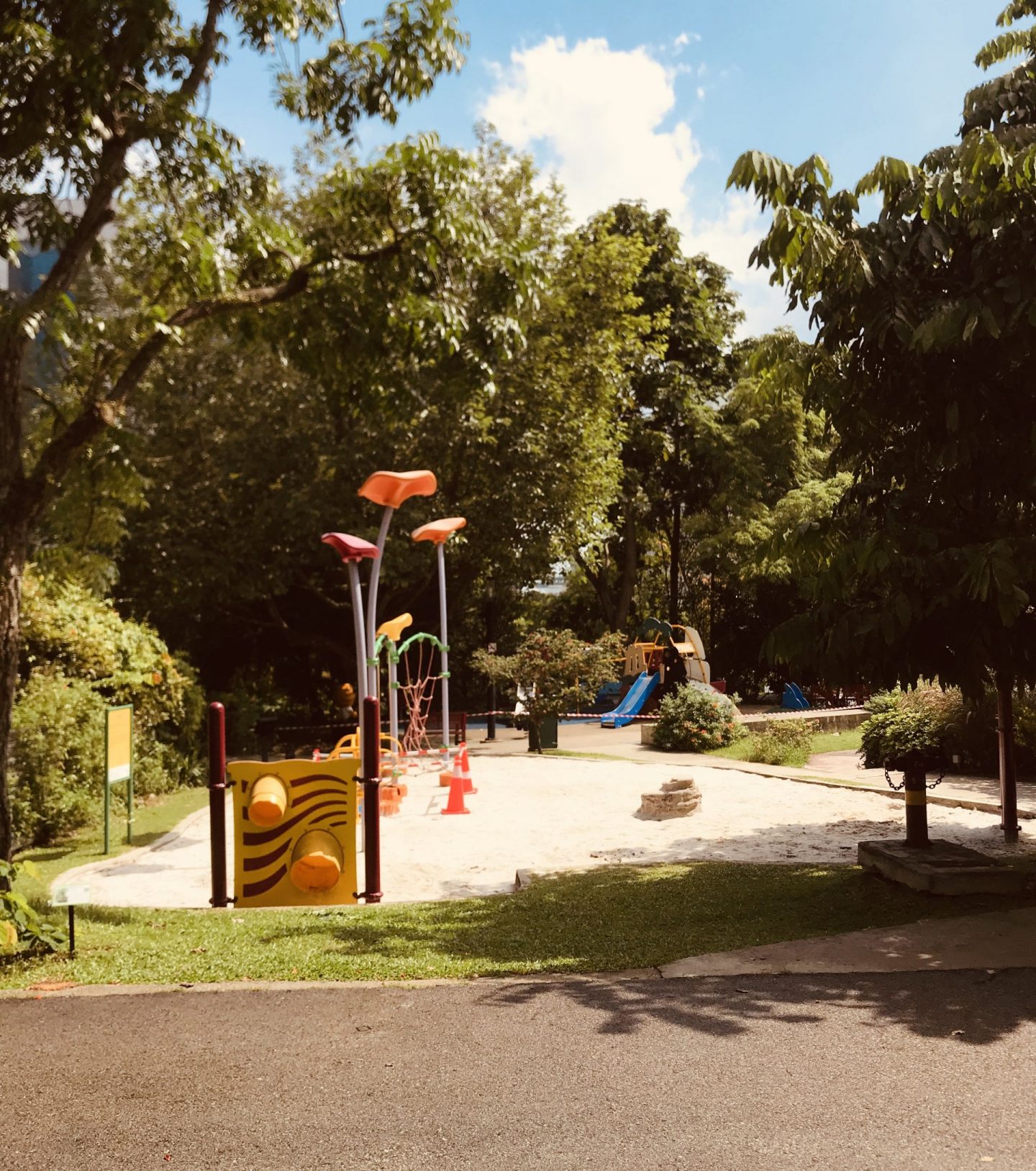 Alongside the brilliant Nature playground, Hort Park also has a more traditional play area towards the centre of the park. Here you'll find 3 zones to explore. It can get hot so head here early to beat the heat and the sun.
Look out for the flowerpot men here too (we've named them Bill and Ben), as well as Singa the Lion who makes an appearance a few times throughout the garden and is a great one for kids to spot.
Hort Park Gardens
Although all under the one Park, Hort Park is split into lots of smaller distinct gardens, all with their own unique focus. This is another reason why it's lovely to visit because it offers such variety with new things popping up all the time. I've picked out some of my favourites (they are particularly popular with kids too!)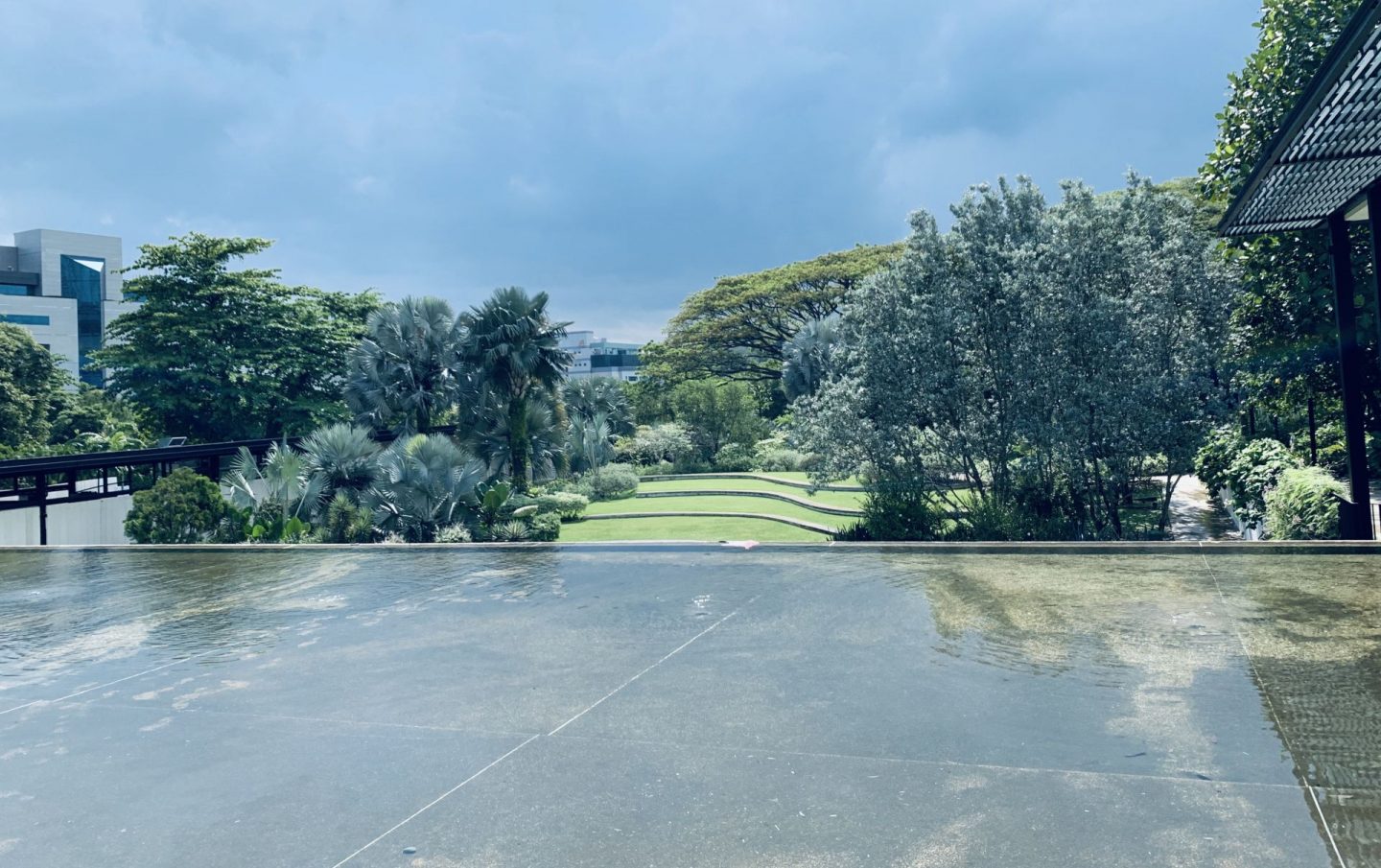 One of my favourite views is as you enter Hort Park from the main entrance is the view over towards the Silver Garden. No wonder it's a popular location for weddings! It certainly lives up to its name with lots of plants given it the distinct silver look.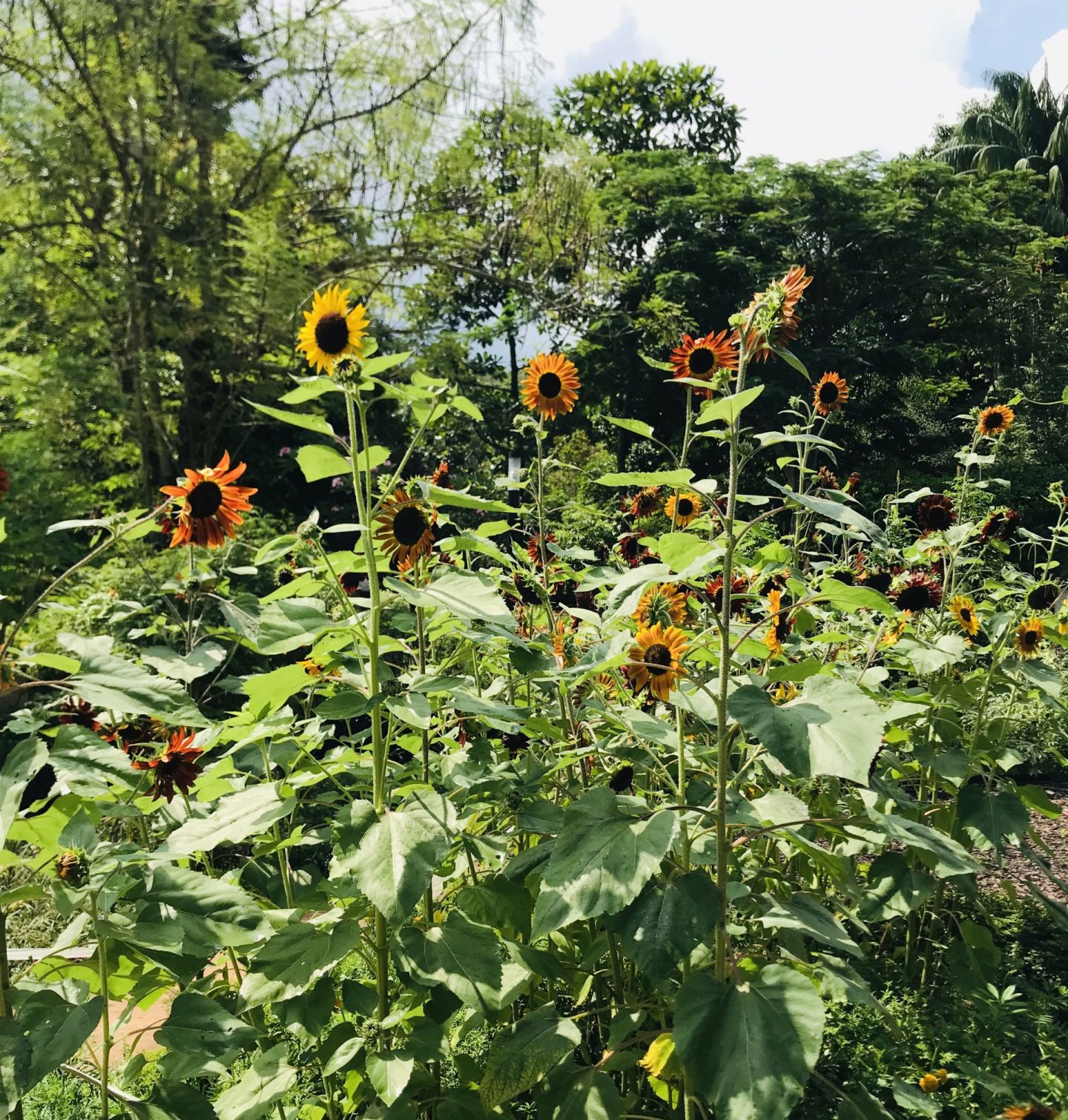 Another favourite is the butterfly garden. Although you're likely to see butterflies throughout Hort Park due to the number of flowers and plants it houses, the butterfly gardens is your fail safe for spotting lots of different pretty creatures. There's also lots of information on hand about the different species you can spot.
There's so many gardens in Hort Park, so it's definitely worth spending some time exploring them. The other gardens include Streets of Singapore, a very relaxing (if you're without the kids!) Balinese Garden, an Edible garden, the Floral walk and the Therapeutic Garden (designed to be accessible for all). Other popular gardens are the native garden, with over 100 species of native plants making it the largest concentration of native plants in the whole of Singapore. This accolade aside, it's also a very pretty area with streams, wooden logs, and stones to explore.
Insects and Animals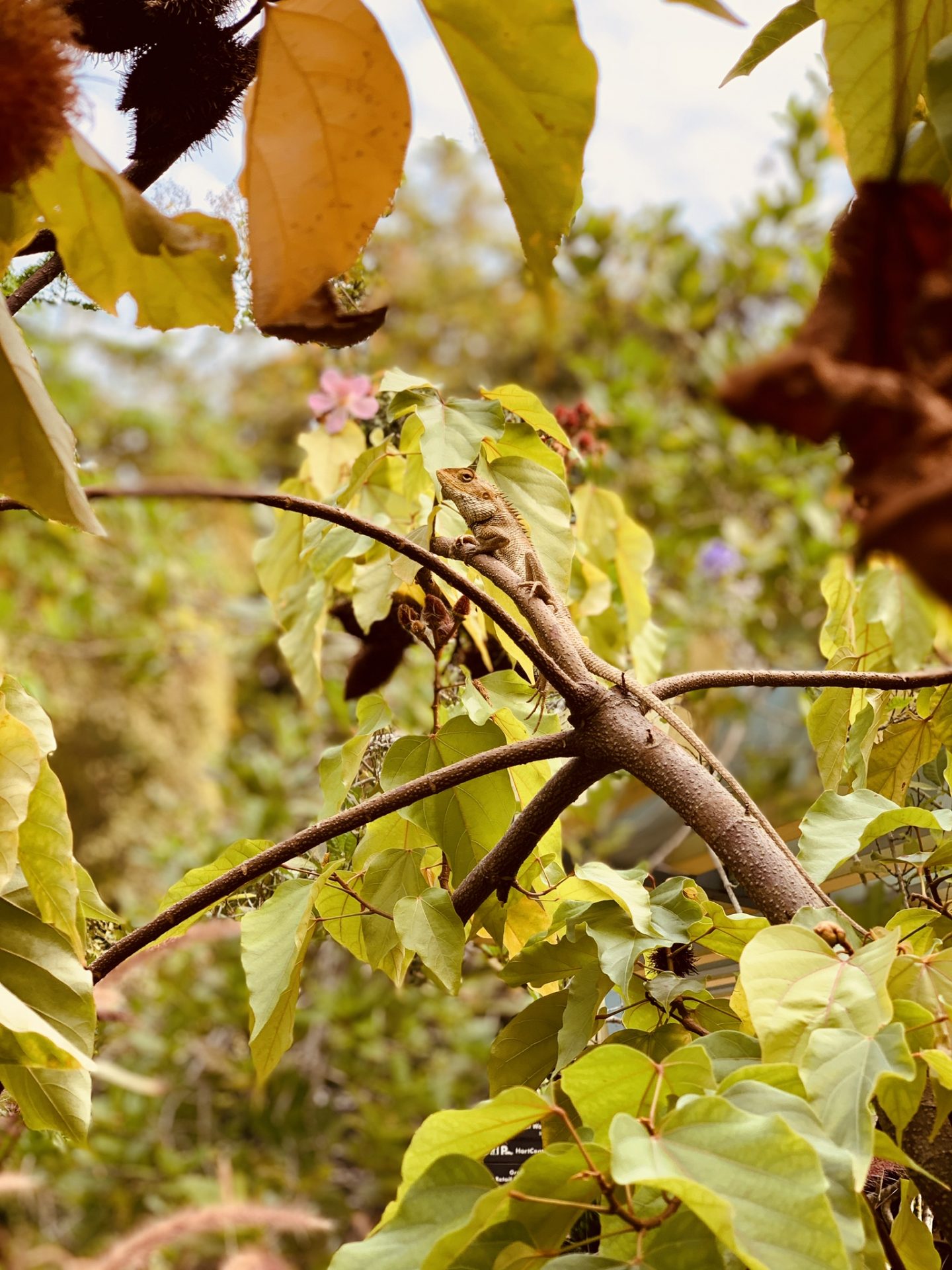 Hort Park isn't all about plants though! There's also lots of wildlife to be on the lookout for too. At the main entrance you'll see a number of small pools and if you're lucky you'll spot a turtle or two there.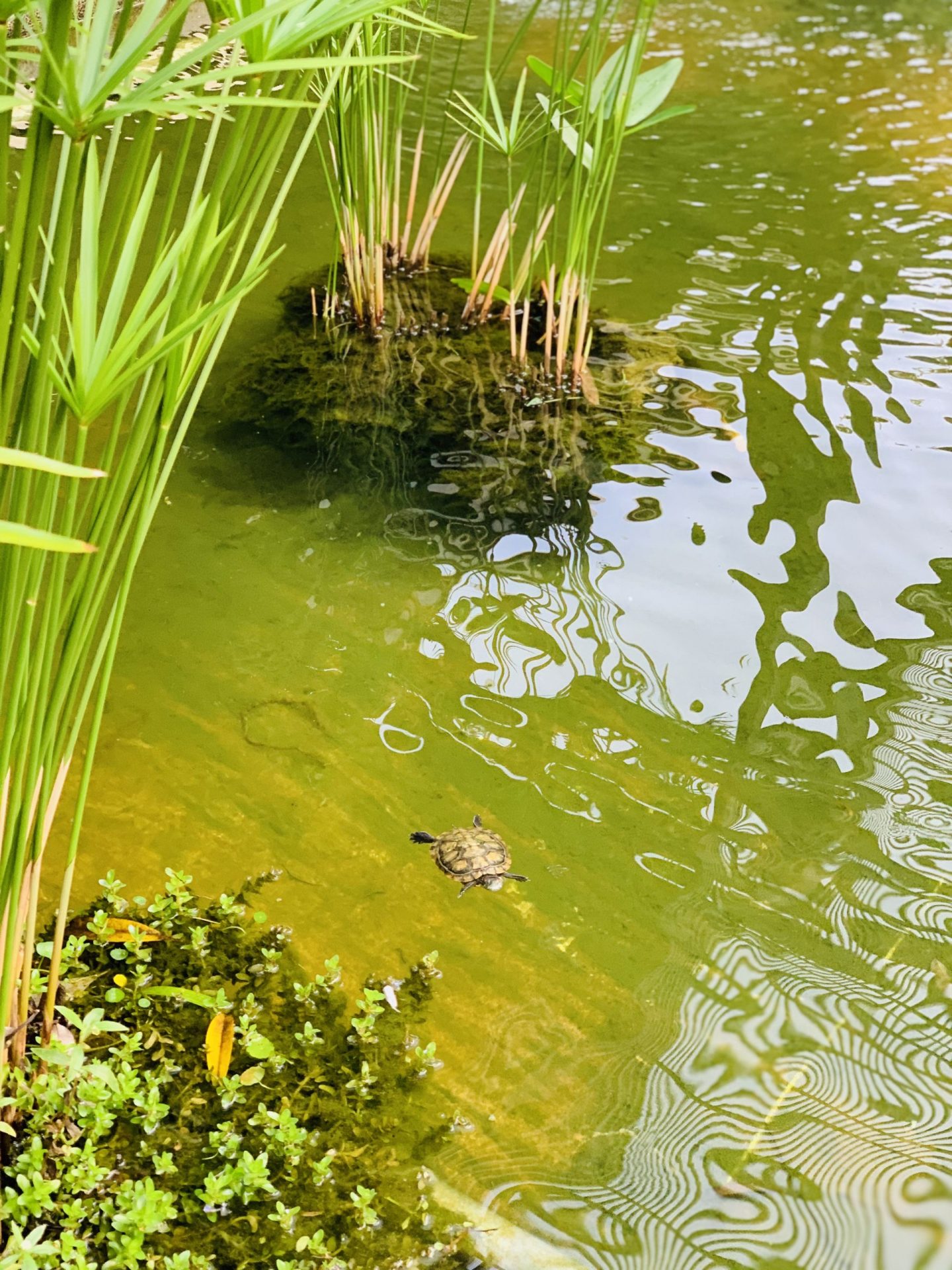 As mentioned above, there's also the dedicated butterfly garden and bee trail to keep you occupied. Alongside these dedicated gardens, you'll find plenty of wildlife – from a variety of birds through to the famous monitor lizard who is always a hit with children and adults alike!
Not a garden as such, but still a lovely novelty – look out for the bee hotels when exploring, Hort Park is home to over 20 varieties of bees and there's even a dedicated bee trail that you can explore. It's a great way to keep the kids entertained by following the map provided (here) – just don't get too close to the buzzy critters.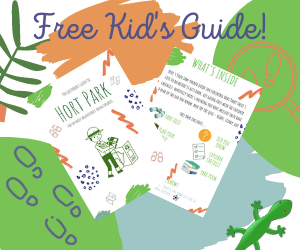 Hort Park and the Southern Ridges
Hort Park is just one park making up the Southern Ridges. It's great to visit on it's own, but you can also include as part of a longer walk or explore of the area.
Kent Ridge
Kent Ridge is next door and is a quick (although steep!) walk away. It's not that friendly for prams though with lots of steps, but if you can manage the steps it's worth the visit for great views. For more on Kent Ridge see our full guide here.
Telok Blangah Park (Forest Canopy Walk)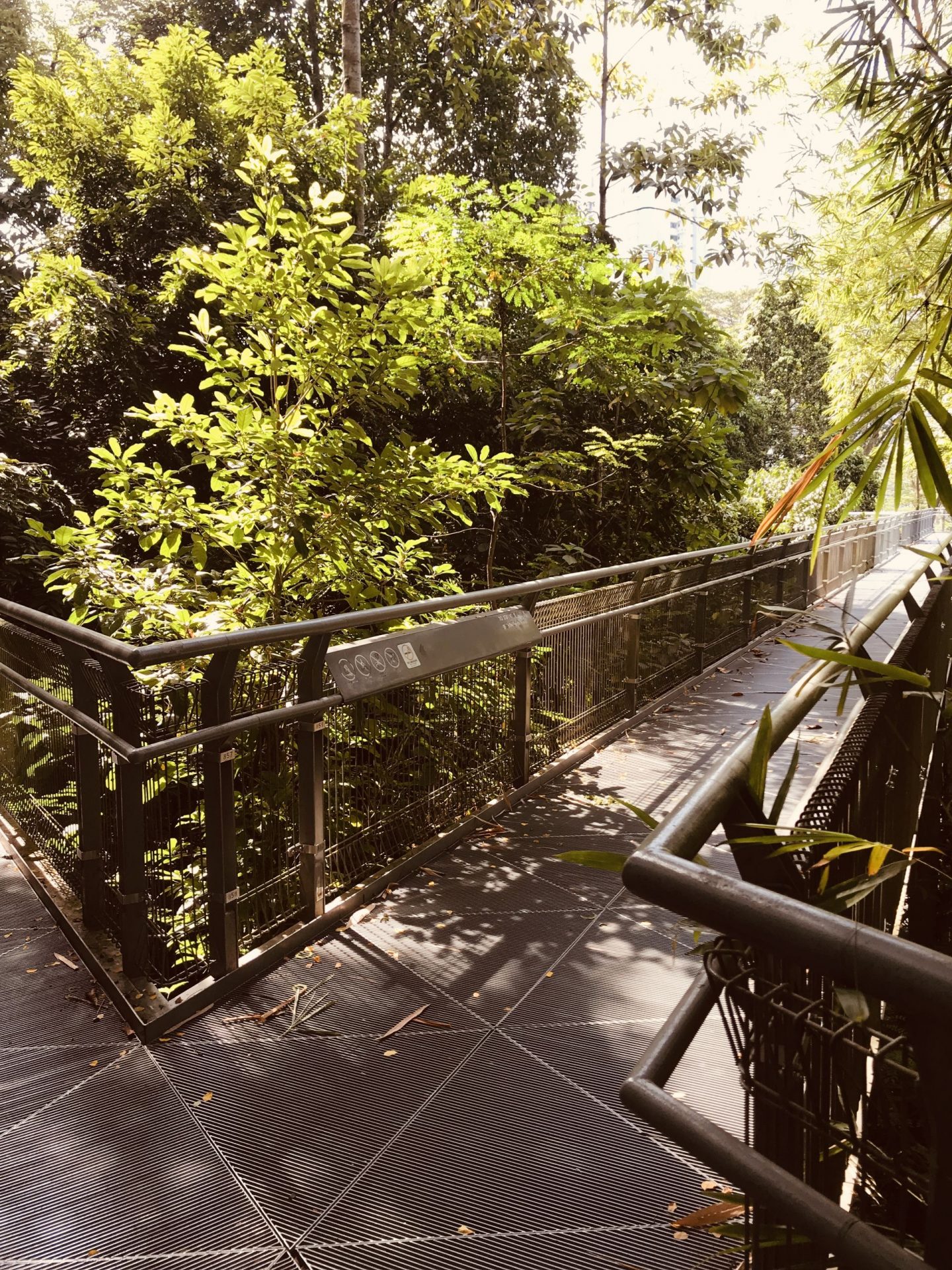 If you are visiting with a pram it's best to head in the other direction over Alexandra Arch towards Telok Blangah Park (full guide on this park here!). The walk to get there alone is worth doing as you follow the elevated, metal walkways that take you above the forest (hence the name forest walk) directly to Telok Blangah Park. Stop in at our favourite café Wildseed (full review here) to reward yourselves with a coffee and cake. Feeling refreshed? If you're still eager to explore more, then head over to Mount Faber (check out our guide for what to see and do).
Even closer to Hort Park (just across the road), Gillman Barracks is the art hub in the West of Singapore. It has lots of galleries to explore, alongside interesting buildings and murals. It also used to be home to a dedicated kids gallery, Playeum, sadly this is no more in a physical form, but be sure to check it out online for lots of great resources! Gillham Barracks also has some great food options (more on this below).
Where to eat in and around Hort Park….
Hortpark café/restaurant – Vineyard
In Hort Park itself there's only one food option – Vineyard. Situated near the main entrance, Vineyard is an Italian-French inspired restaurant. It offers lunch (12-3pm) and dinner (6 – 10pm) in the week, and is open for brunch (at 10.30am) during the weekend. There's also sometimes a bouncy castle on the weekend, so a popular choice for the kids. Bear in the mind though that Hort Park is EXTREMELY popular for weddings and events, so 9 times out of 10 Vineyard has been closed for private hire when we've been passed on weekends. Best to check in advance if you have your heart set on there.
Missed out? There's still some great options within easy reach.
Gillman Barracks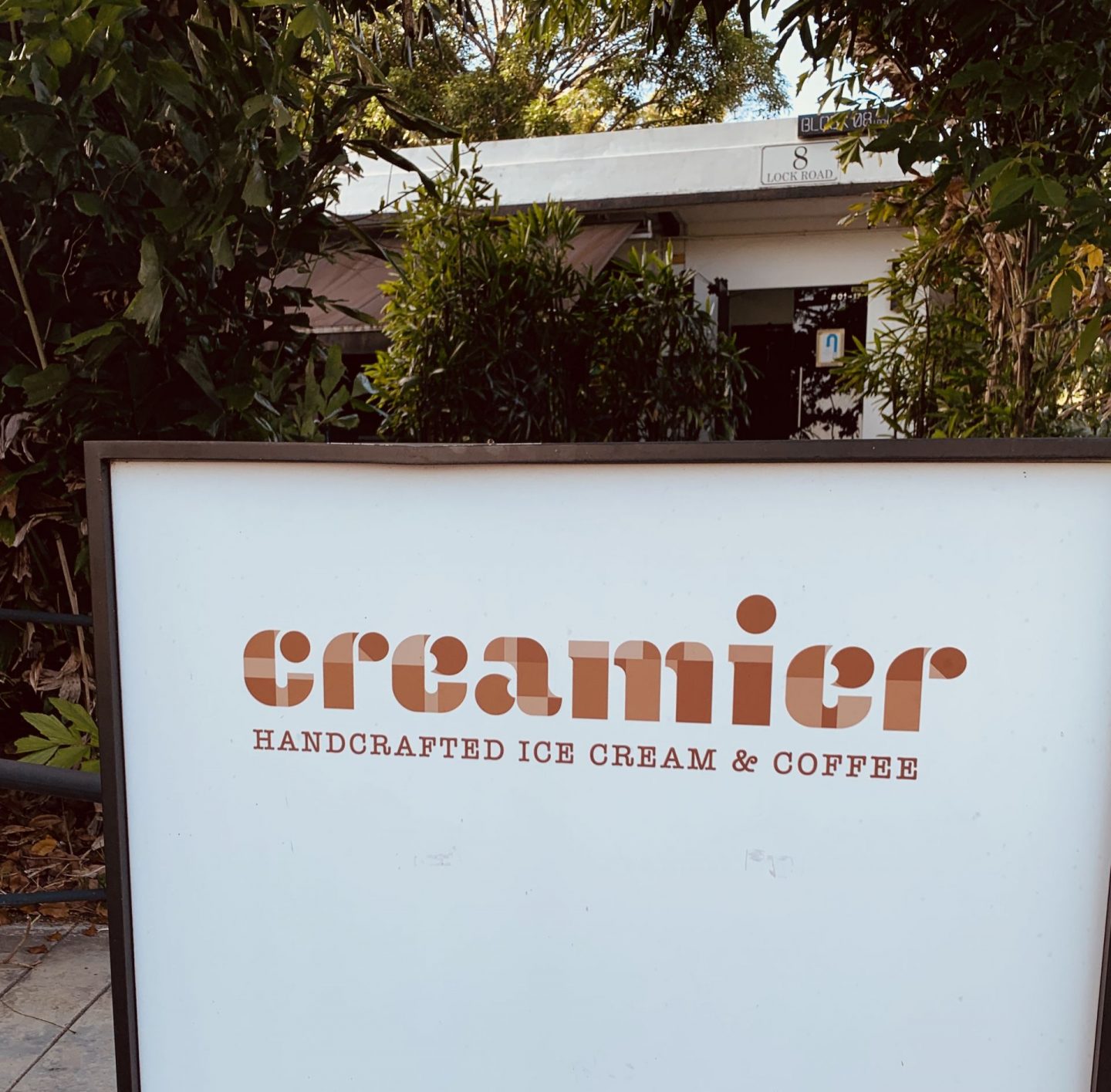 Gillman Barracks is just across the road and as well as providing a great arts scene, it also has some hidden gems in the way of food and drink. We're saving the full rundown for a dedicated post, but a favourite has got to be the incredible ice cream and waffles at Creamier (Caramel Almond is the best!). If you're after more of a meal then hidden away Handlebar is an American themed affair with biker furnishings galore. This makes it a kid pleaser, as well as being very tasty.
Alexandra Retail Centre
A short walk from Hort Park back towards Labrador Park MRT, you'll find ARC which has a wide range of casual and fast food options. There's everything from McDonalds, through to Asian inspired cuisine. It's a small shopping centre but provides lots of options. If you're thinking a picnic there's also a Fairprice for you to pick up provisions.
Pasir Panjang Road exit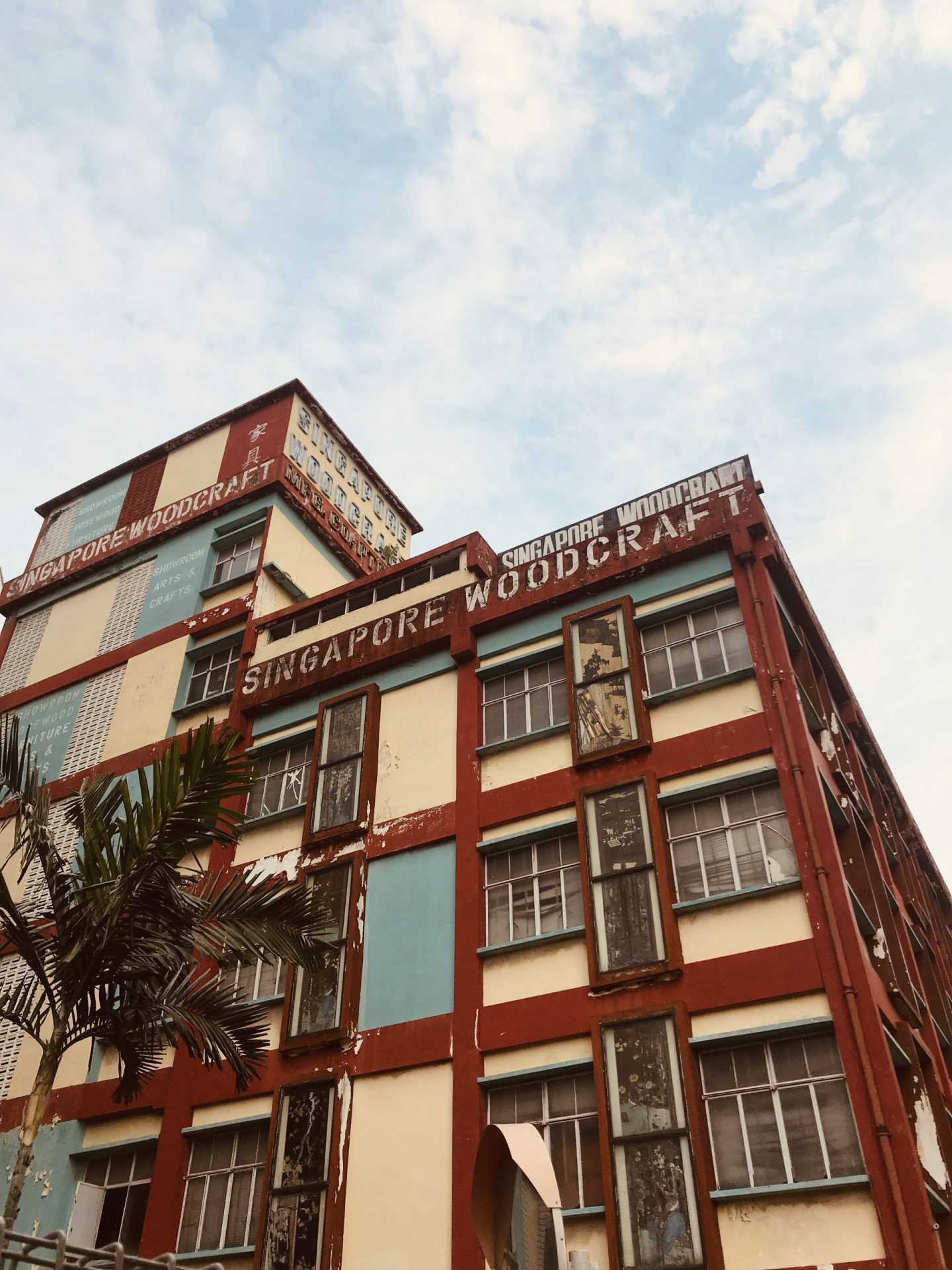 Exit Hort Park by the side gate towards the middle of the park and you can walk down to Pasir Panjang road with even more food options. On the walk down you'll see one of my favourite buildings – Singapore Woodcraft. It's such a contrast to the modern office blocks. Pop inside and it's a treasure trove, good luck coming out empty handed!!
Along this stretch you'll also find the Lion Distillery. Perhaps not one for the kids but I think it's worth a mention because you'd never know about it if you weren't walking passed, the Lion Distillery is hidden between the office block high rises and is the a very lovely gin bar. You can even go to gin school here (count us in!)
Pasir Panjang has a few standout gems that are worth trying. See this guide for our favourites including Yuan and Just Thai.
Hawker Centre
If you're after a hawker centre then the closest is Pasir Panjang or Alexandra Food Centre, both a 20 minute walk or an easy bus ride. I think you're spolit for choice closer than this though with the options available!
How to get to Hort Park…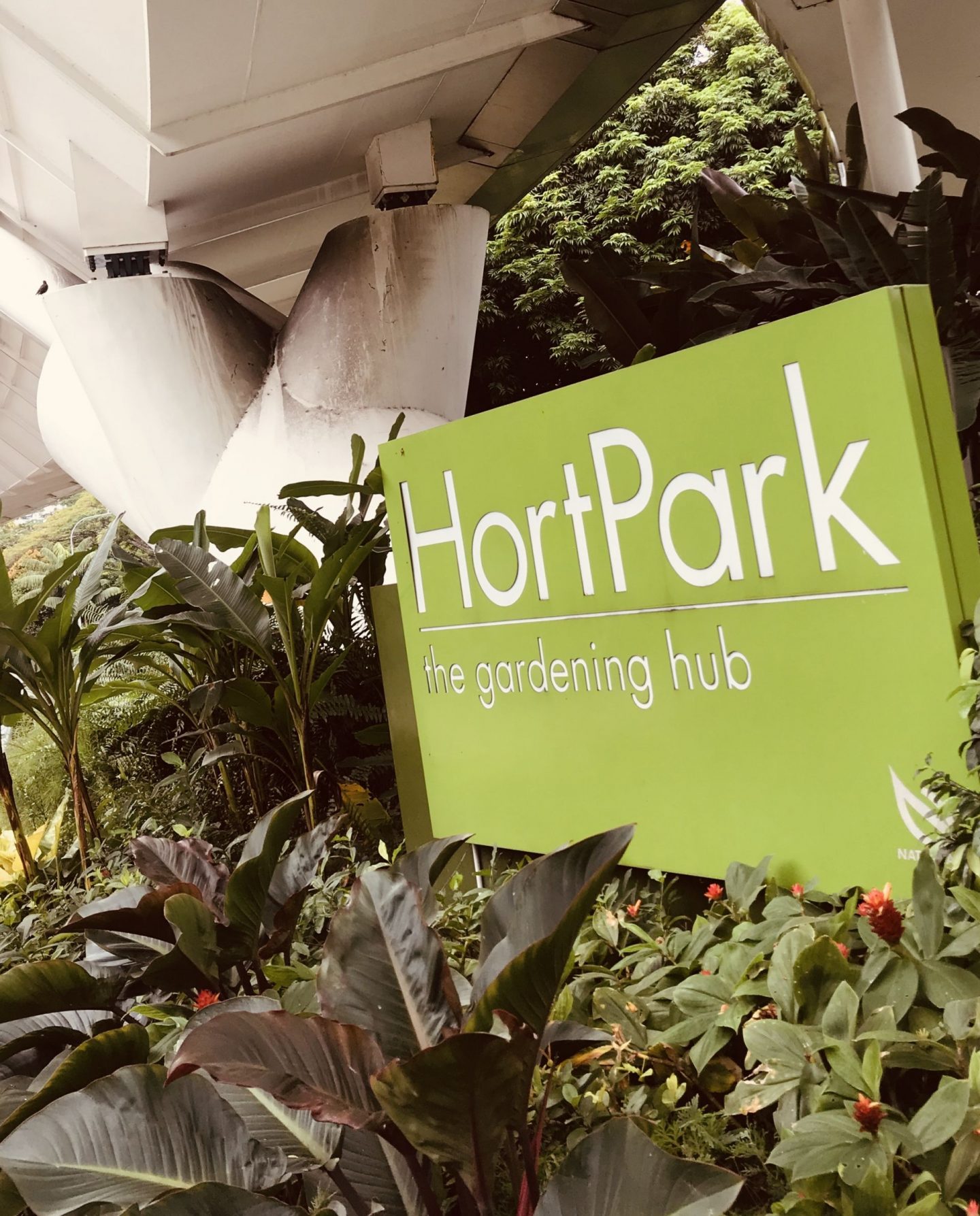 Hort Park is located in the South West of Singapore between Labrador Park and Alexandra just off Alexandra Road. Full address – 33 Hyderabad Road (off Alexandra Road), Singapore 119578.
MRT and Public Transport to Hort Park
The nearest MRT to Hort Park is Labrador Park or Pasir Panjang MRT. We often use Labrador Park and then it's a 5-10 minute walk up Alexandra Road to the main entrance. You can hop on a bus a few stops alternatively. If you get off at Pasir Panjang then walk along until Pasir Panjang road. (A bit confusing as the main road is also called this!). Follow this to the end and you'll enter Hort Park close to the pond/Kent Ridge park connector.
If you're catching a bus to Hort Park along Pasir Panjang Road road then get off at Harbourside Ind Bldg 2/Pasir Panjang Central stop and turn down Alexandra Terrace. You'll see Singapore Woodcraft on your left. This road will take you all the way up to one of the side entrances. If you're getting a bus along Alexandra Road get off at Opp SP Jain/Alexandra Rd stop or At Aft Hortpark stop.
If you're travelling by car there is paid for car parking available in the designated car park on site.
What are the opening hours for Hort Park?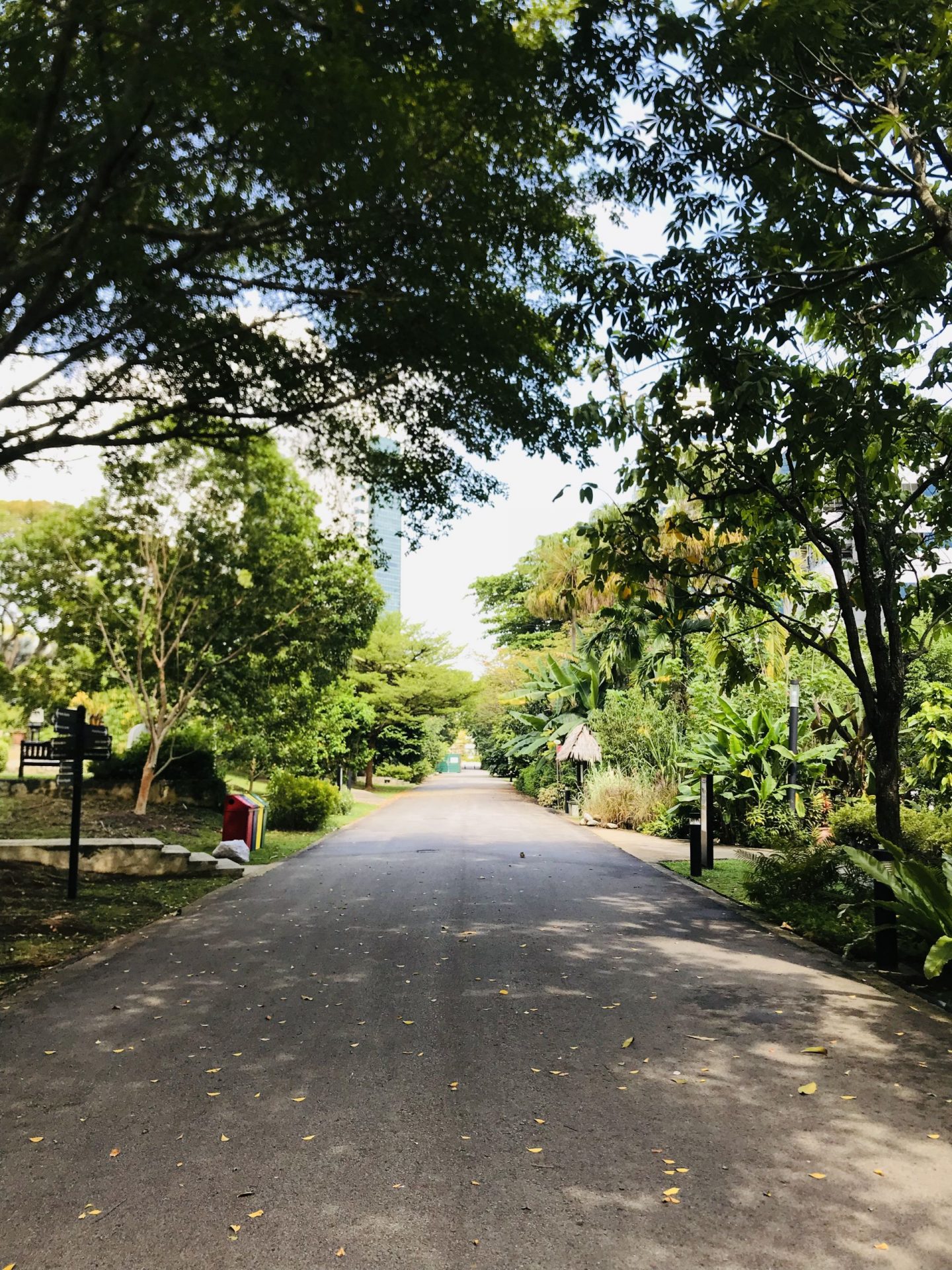 Hort Park is open 6am – 11pm, but it's best to visit in daylight hours to make the most of the park.
Hort Park is relatively small so you'll have no trouble finding your way around. There's lots of maps throughout the park too. The nparks website also has lots of information that can help when planning your visit. There's a visitors' centre at the main entrance too for further advice and information.
The Guestbook's comment: There's so much to explore in the West Coast Singapore – check out this post for our favourite (toddler friendly) activities.