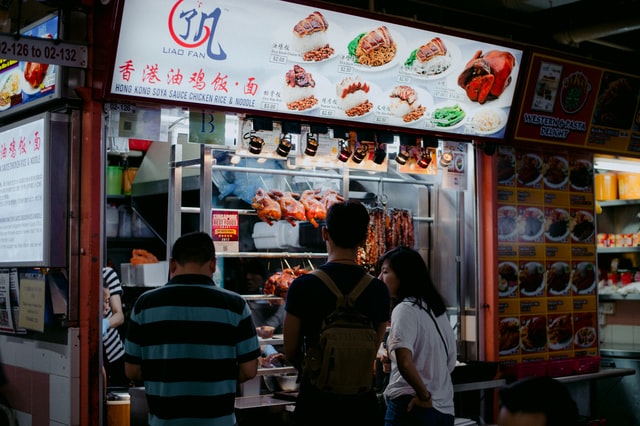 One of the things I was most excited about when moving to Singapore was the food! And I haven't been disappointed. Although we've managed to try out our fair share of amazing cuisine on offer (and were converted to Hawker Centres from the first bite!), COVID-19 has meant that our plans to continue ticking off the food wish list have been scuppered a little bit.
Although sad, this is of course trivial when compared to the circumstances facing many, especially in the food and beverage industry which has seen a massive hit on livelihoods.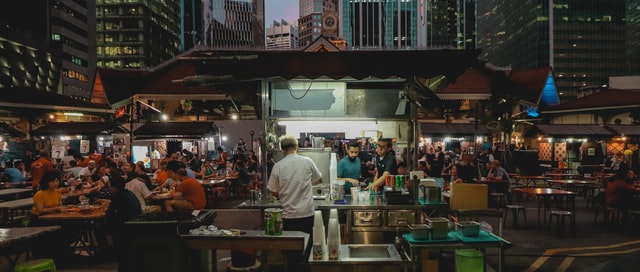 Faced with this, there's been a wave of people keen to shine a light on the fabulous culinary delights on offer in Singapore, and make the point that whilst you can't visit these restaurants and cafes in person, you can still sample the amazing food on offer. And let's be honest who wants to cook every night?!
With this in mind I've spent some time looking at my foodie wish list and researching where is still open, it turns out most things are! I've focused solely on establishments close by in West Coast Singapore to give them a bit of love, although most deliver island wide.
If you're looking for options further afield then join the brilliant Facebook group – Singapore Restaurant Rescue. The group aims to shine a light on the wonderful establishments still serving across Singapore. It's lovely to see that people do care and good things can come out of tough times.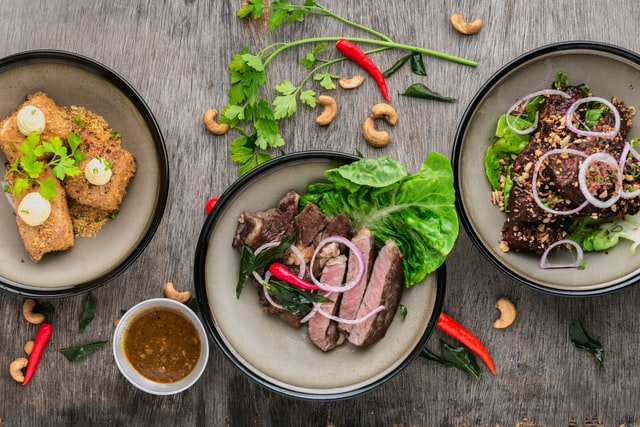 I hope this list can help in a small way to support some of my favourite (and wish list) restaurants. Hopefully it highlights the fab food options still out there and within easy reach of your home!
Area: Haw Par Villa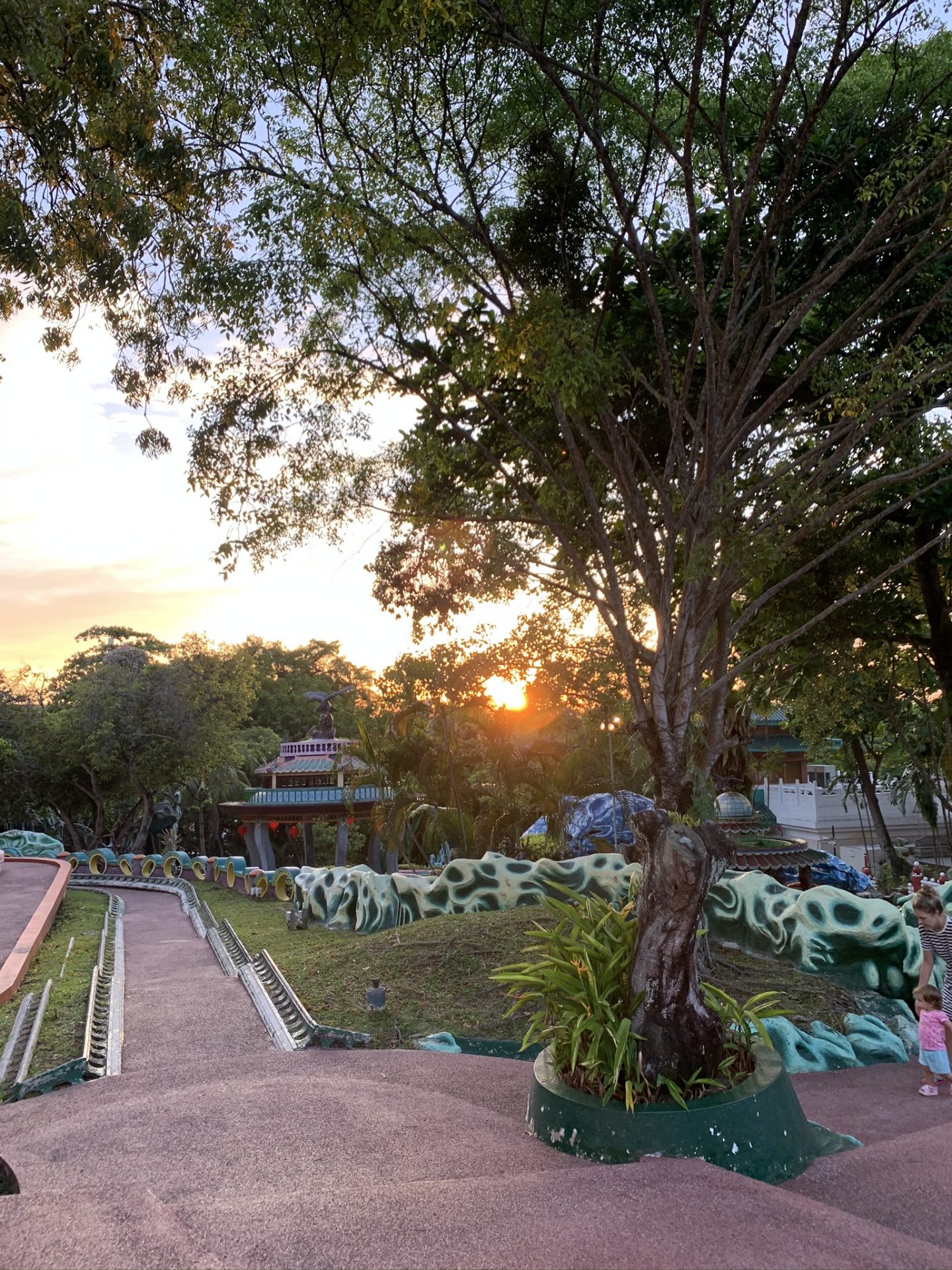 I've featured the two below in another post on my favourite things to do and kid friendly restaurants in the West Coast. Although we sadly can't enjoy the amazing play areas in both these local haunts for now, we can still enjoy their food!
The Famous JB 101 Firewokz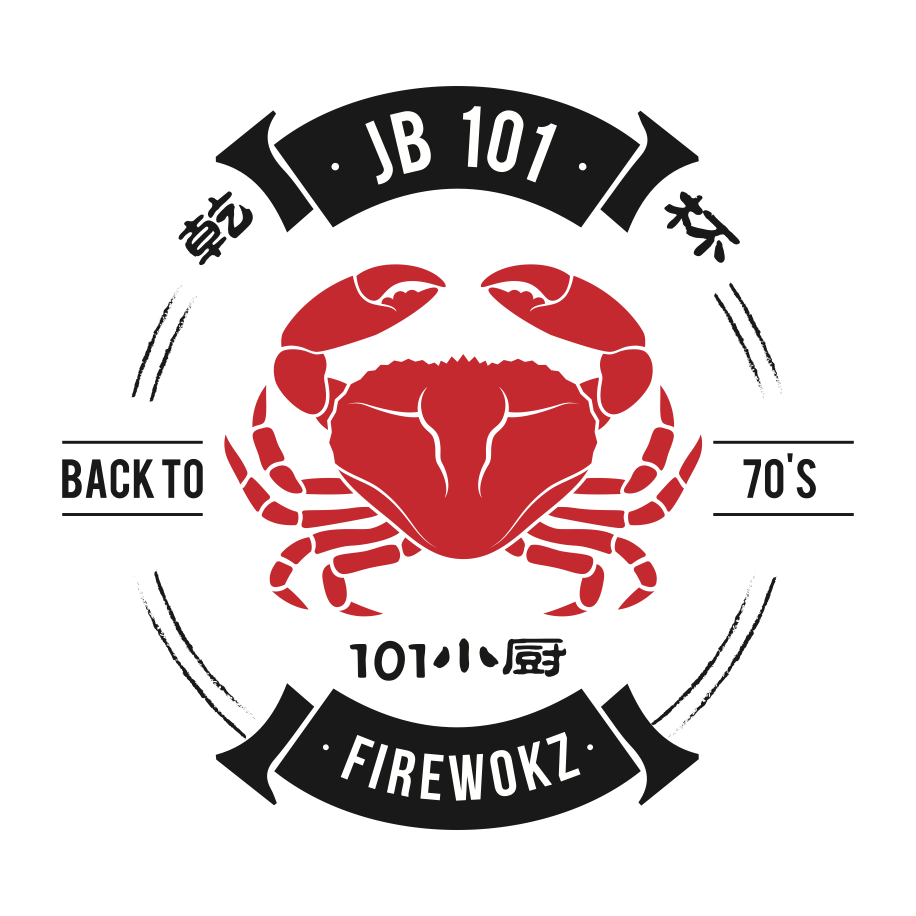 Perhaps the Science Park isn't the most obvious of locations, but don't let that put you off (not that it matters where they are based now!) JB 101 is THE place to go if you're looking for noodles and rice dishes. Their noodles are a steal as well with large portions at very reasonable prices. Our favourites include the Hokkien Fried Noodles and the Beef Bee Hoon. Their other speciality, and a very popular choice, is crab if you fancy going all out! There's pick up and island wide delivery options which is free for orders over $50.
Pipe District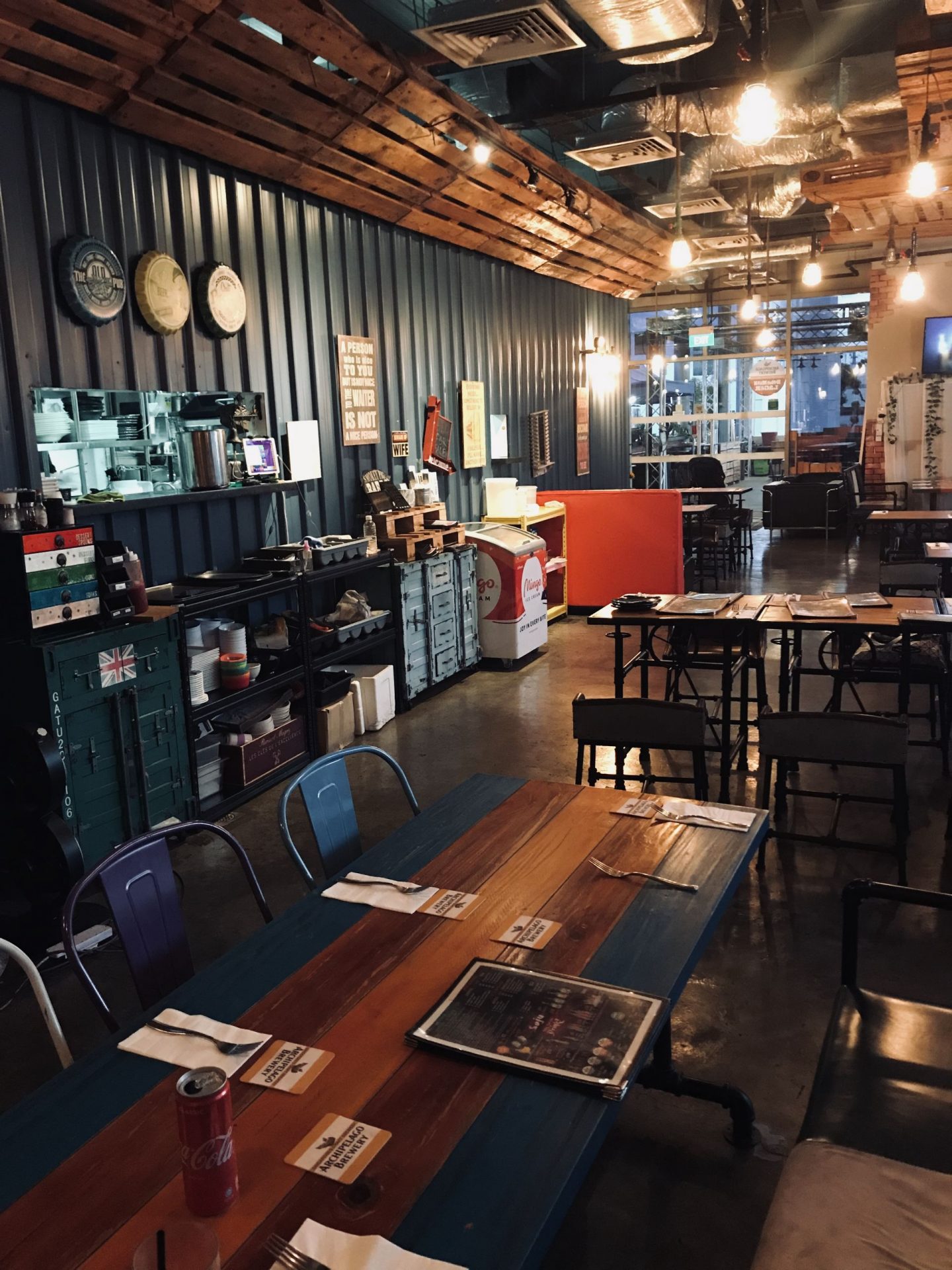 Just round the corner from JB 101 is Pipe District. There's more on the American theme here, if you're after a burger or chicken wings (although there's something for everyone on the menu!). They are offering some great value bundle options too if you're looking for something for the whole family with pizza and chicken wing combos to choose from. Pipe District is on Grab and Deliveroo but can also arrange delivery if you can't see them on there. The amount they charge for the delivery is the exact amount they pay their drivers, so no margins here.
Barrels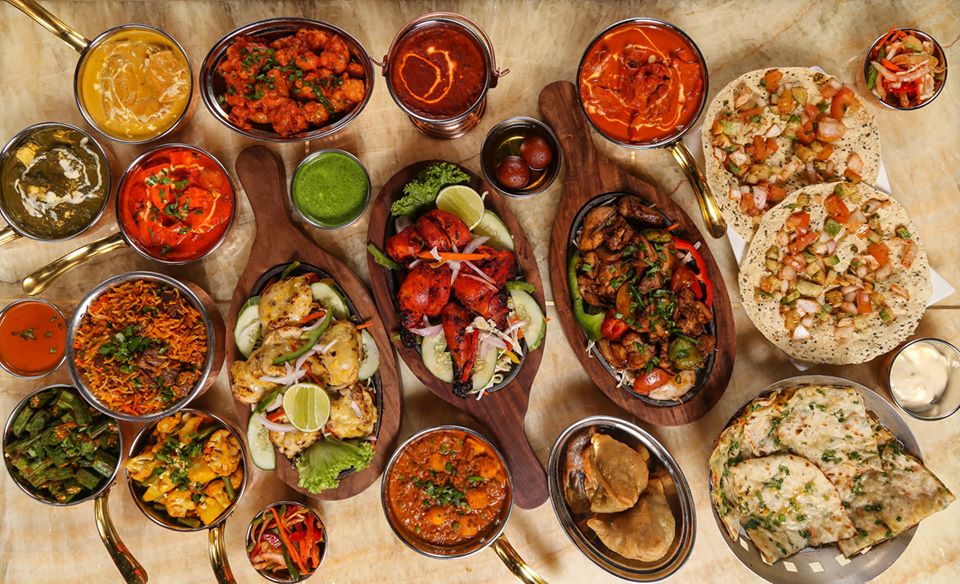 Barrels is something of an institution for West Coast locals after a curry. It's already well established as a takeaway option of choice so we are relieved that nothing has changed here during Circuit Breaker times! If you're close by then self pick up is 10% off (just remember to where your mask!), otherwise it's free island wide delivery with a minimum order of $50.
West Coast/Clementi

Kith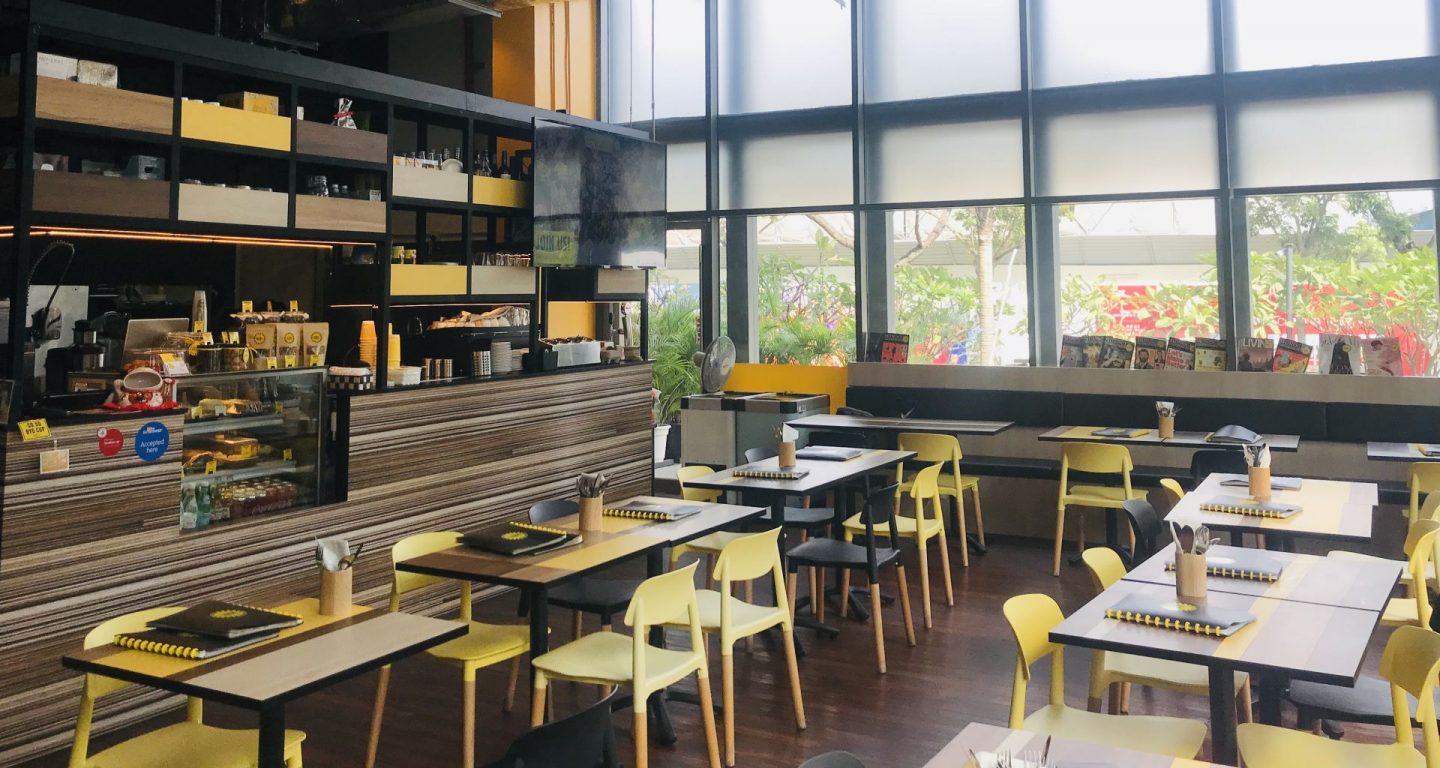 One of our favourite haunts! Next to our favourite playground, West Coast Park, Kith is where you'll find us most days in better times. We can never say no to their banana bread and coffee post park, combined with their indoor play area it's a real winner. Although we can't take advantage of the latter, we can still enjoy all of their food.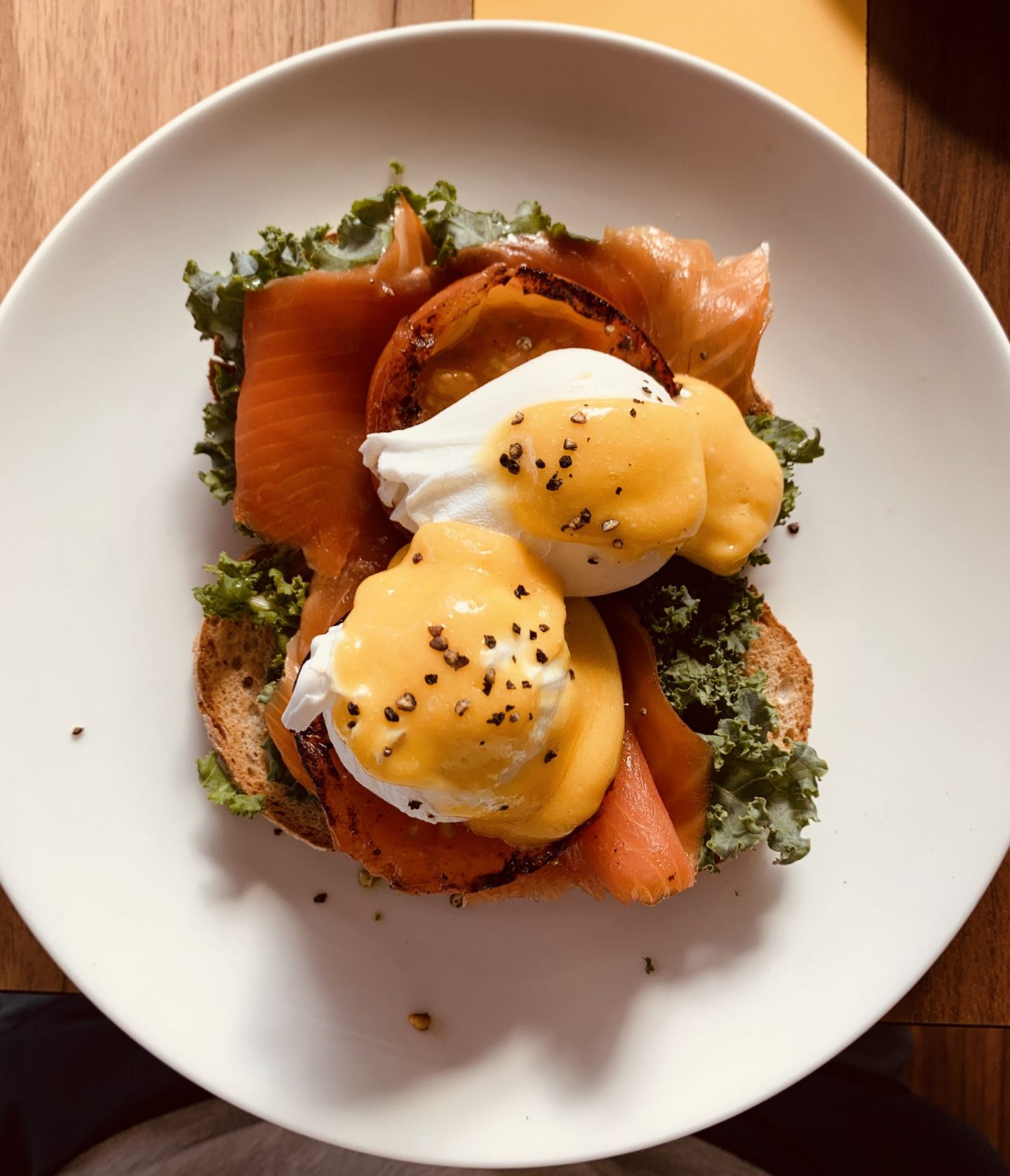 Kith are offering their entire menu via delivery and have some great offers too. You can even buy a WHOLE banana bread loaf which should see you through part of the lockdown (probably only a few days if you're anything like us). They also have some great deals such as 1 for 1 on pasta during April, and you can even use the Entertainer on deliveries if you have the app which gives you 25% off the bill. The best news for us is that they offer their brilliant kids menu for delivery too, making it the perfect takeaway option for everyone!
Dario Pizza & More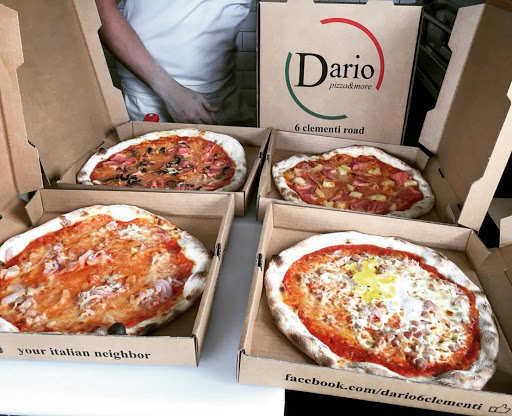 If you're after pizza and a whole host of other authentic Italian specialities, look no further than Dario Pizza & More. Situated on the busy corner of West Coast Road in Clementi, Dario offers some of the best and most authentic pizza around. It's been a firm favourite takeaway option for a while, so we can only imagine it's busier than ever now that their restaurant isn't open for dine in. Be sure to add it to your takeaway list!
Formosa Delights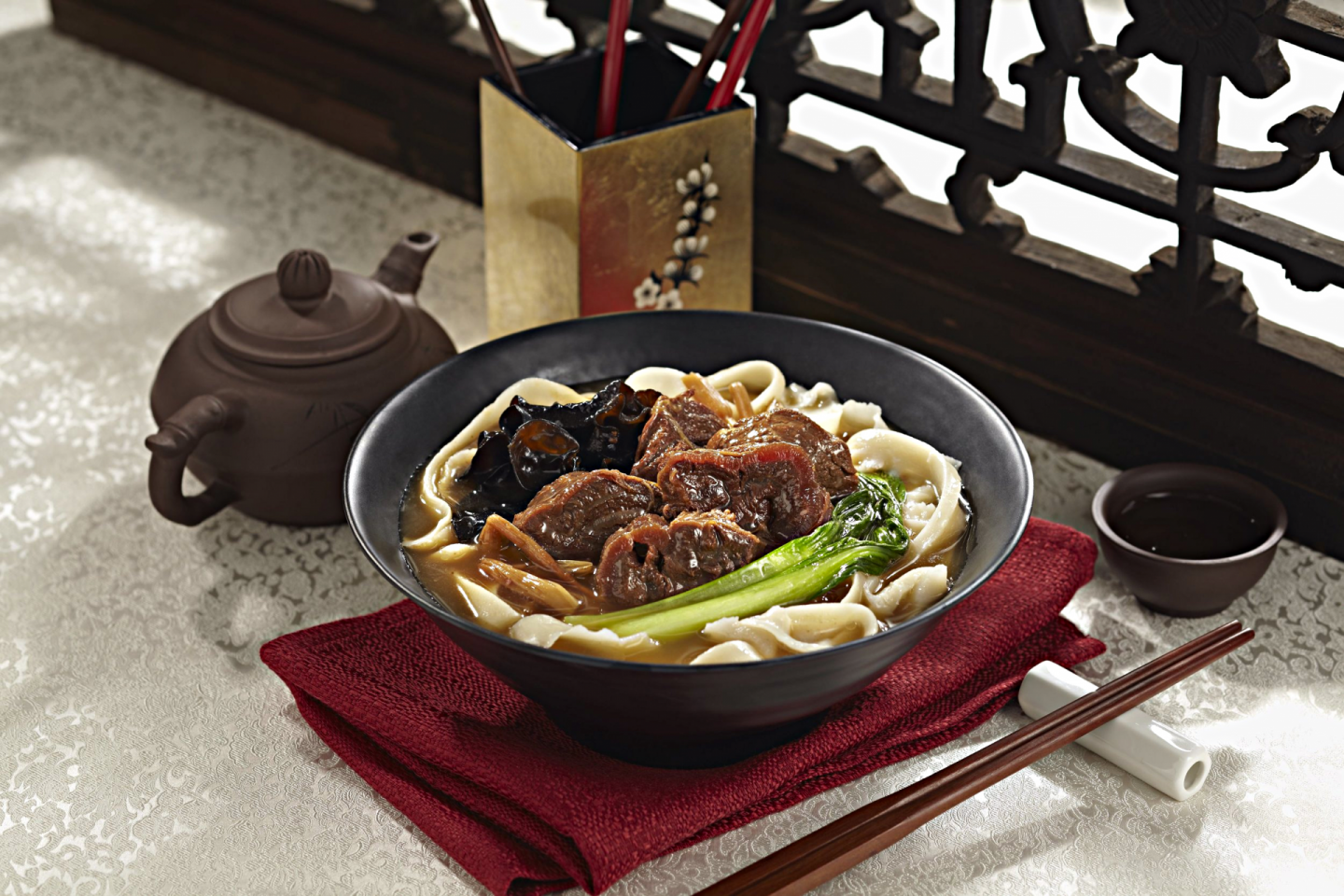 Another one on our list and a neighbour to Dario, Formosa Delights has rave reviews with many travelling far and wide for the Taiwanese cuisine. Specialities include their handmade noodles with various broths and dumplings, expect big portions too!
Area: Telok Blangah
Wildseed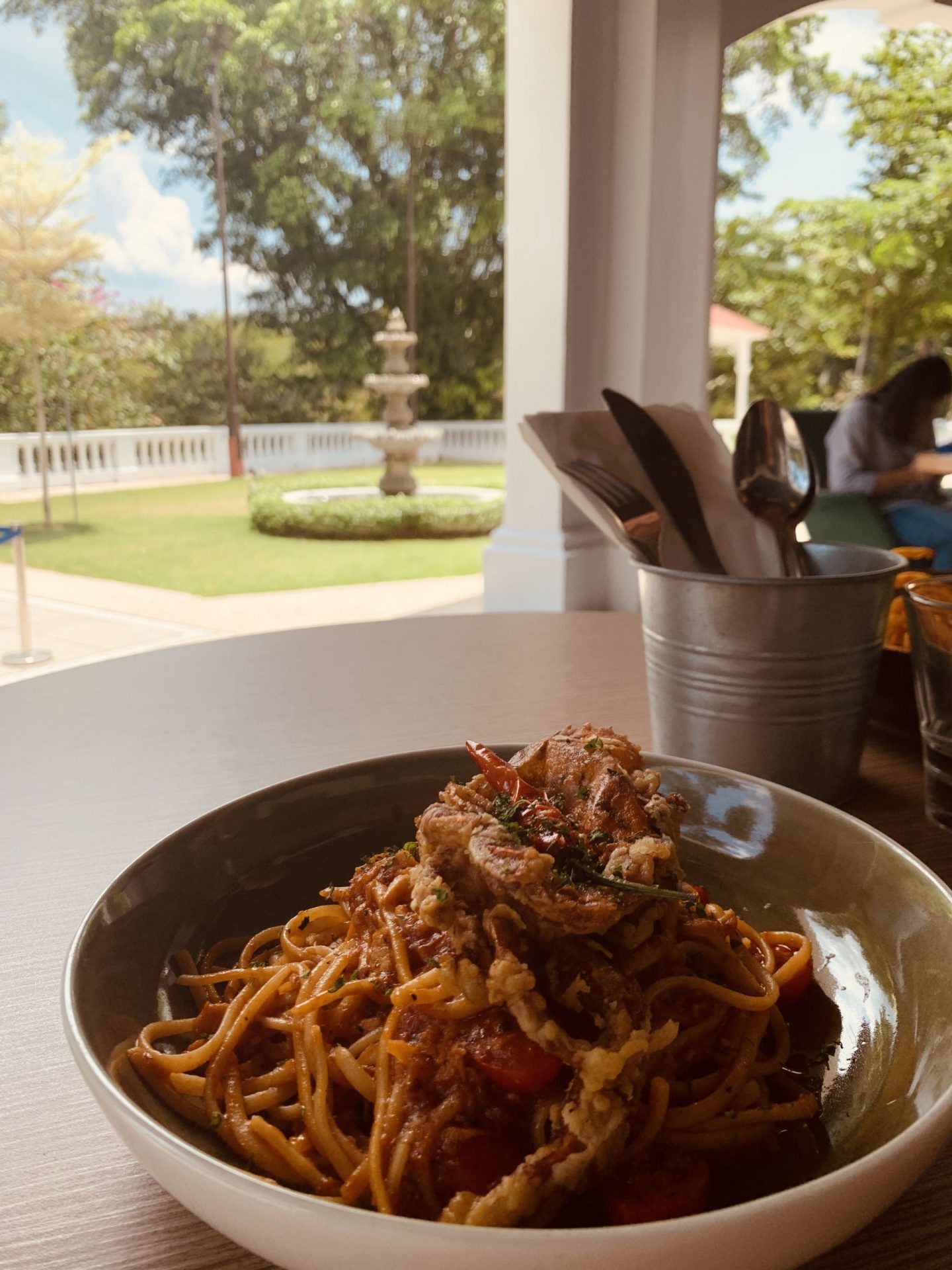 Another firm favourite (see our full review here!) and most certainly a winner in the beauty stakes given it's pretty setting amongst the green foilage and canopy of Telok Blangah Hill. Whilst you'll just have to use your imagination for the setting for the time being, you can still enjoy Wildseed's menu from the comfort of your home (even if it's not quite so picturesque). Our favourites here have to be the cakes – we love the Chocolate Ripple Cake and Strawberry Shortcake.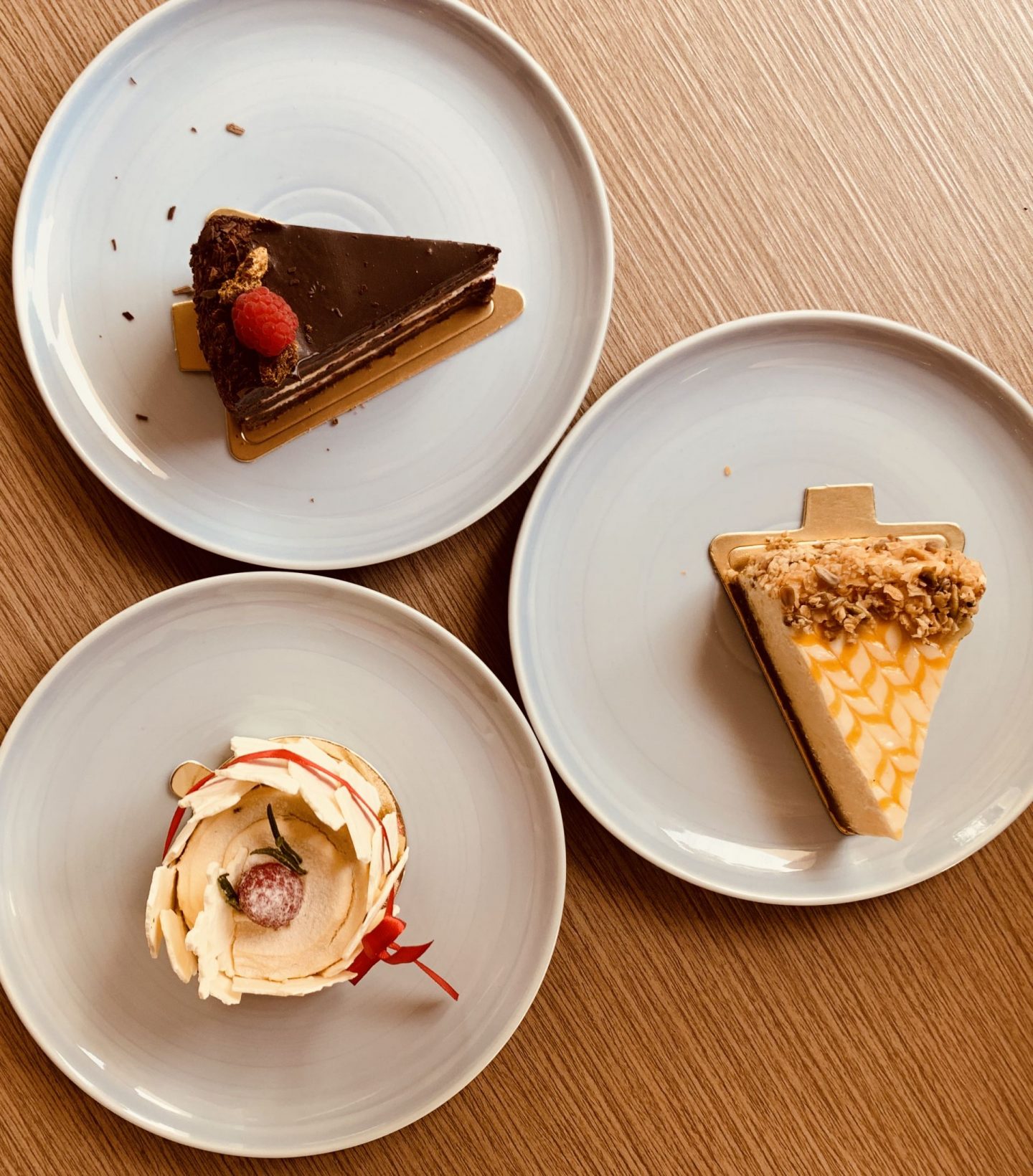 They also have some great breakfast and lunch offers available for $10 and $18 respectively. If you order direct via whatsapp you can receive 20% off their menu, even applicable on delivery as well as pick up!
Area: Gillman Barracks
Handlebar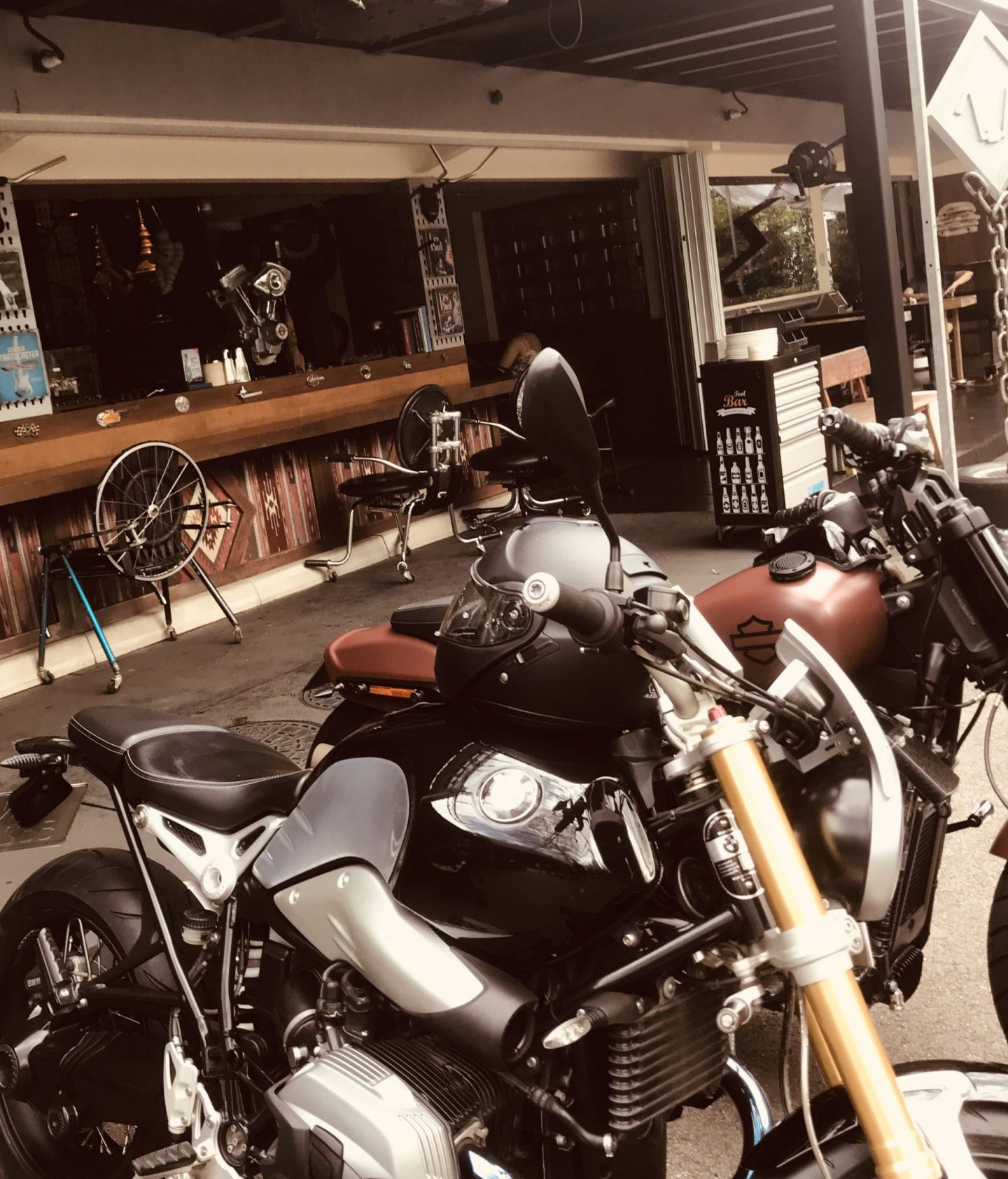 For the inner biker in you, Gillman Barrack's hidden Handlebar is the place to be with its outdoor space and impressive bike selection. Save that for another day, let's focus on the food. This is comfort eating at it's very best. From chicken wings, to mac and cheese, and then there's the smoked pork and jalapeno pizza.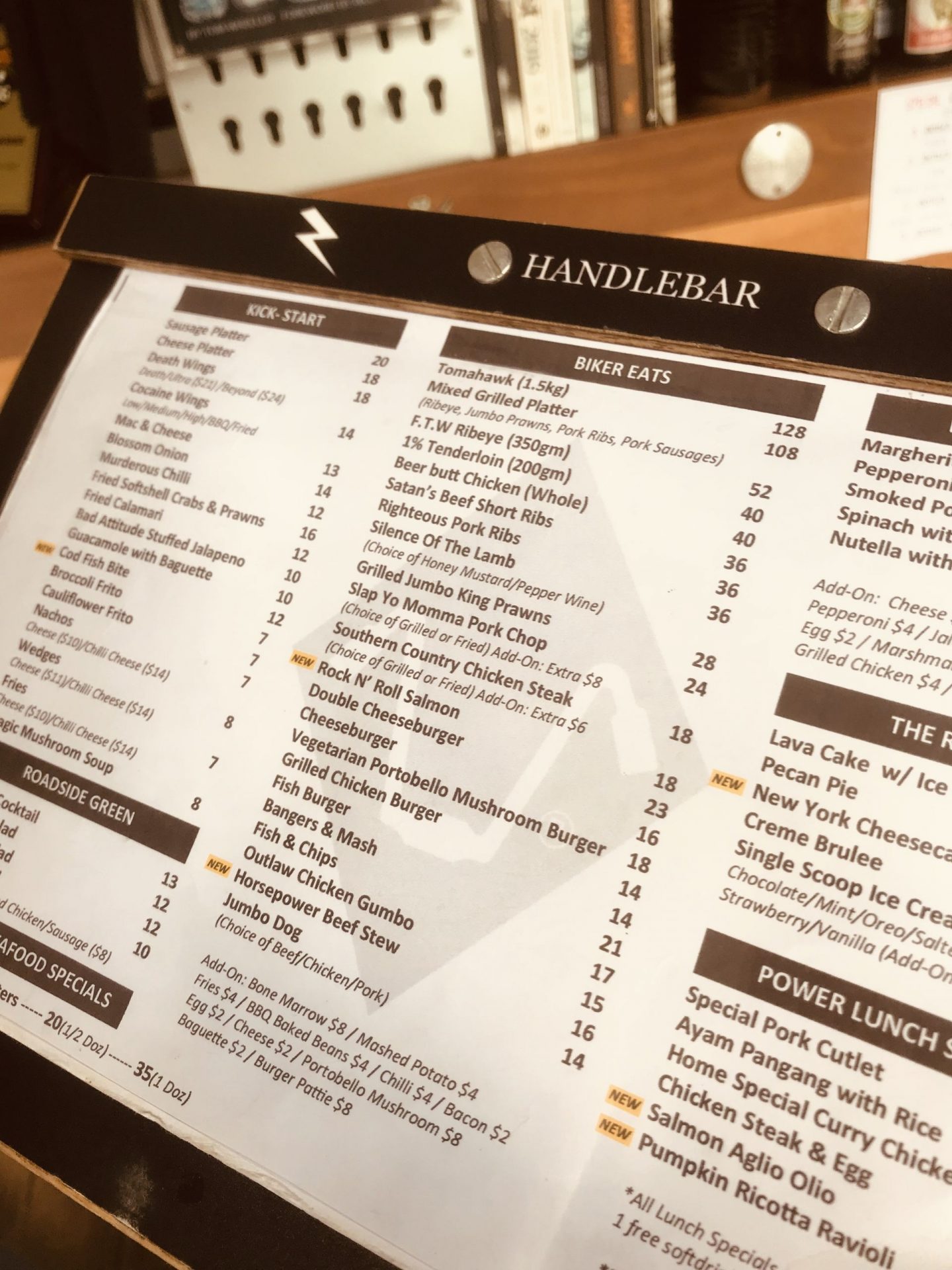 If that's not got your reaching for your phone, then free delivery on orders over $80, or 10% off self-collection will probably convince you to get dialling with your order.

Creamier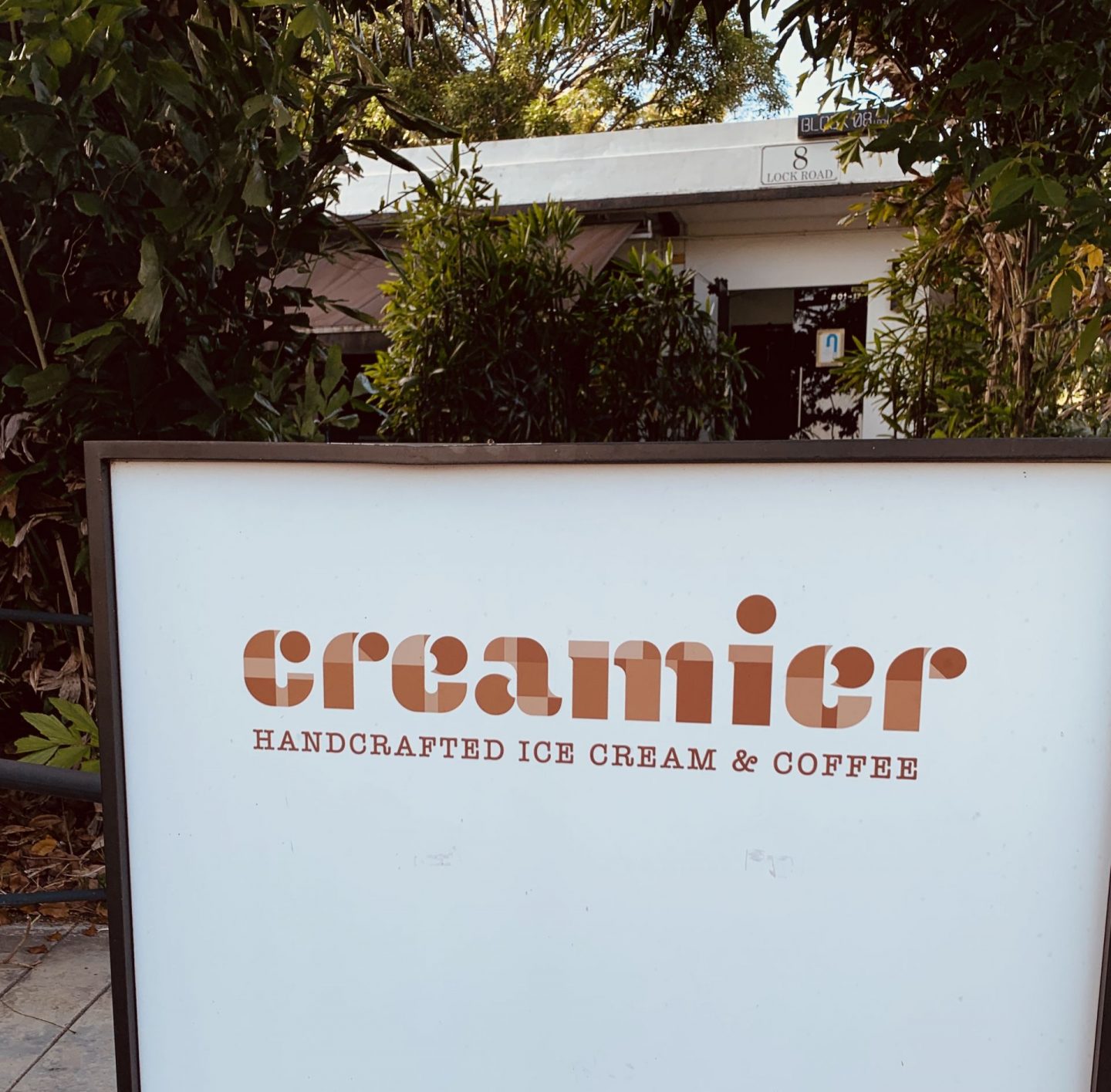 Best ice cream ever? Probably. Creamier in Gillman Barracks takes some beating. One of three branches, these guys know their ice cream and offer everything from your traditional (and delicious) Strawberry, to your much more exotic (yet equally yummy) Earl Grey Lavender. Visit their online shop to stock your freezer. There's also $5 off if you spend $25 or more (easy when ice creams are this good!). Look out for their waffles too, the perfect circuit breaker pick me up!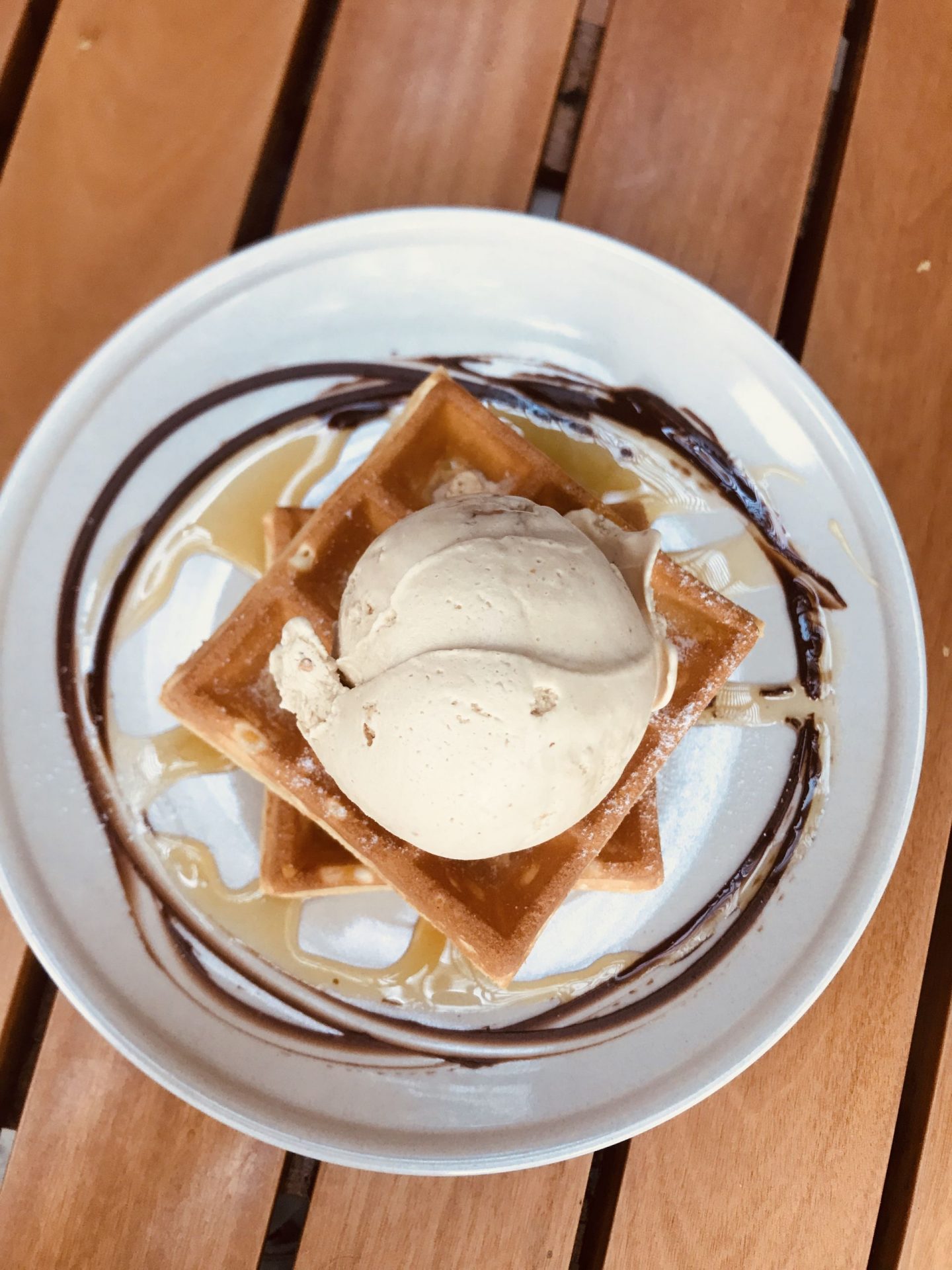 Area: Kent Ridge
Pizza Republic (Kent Ridge)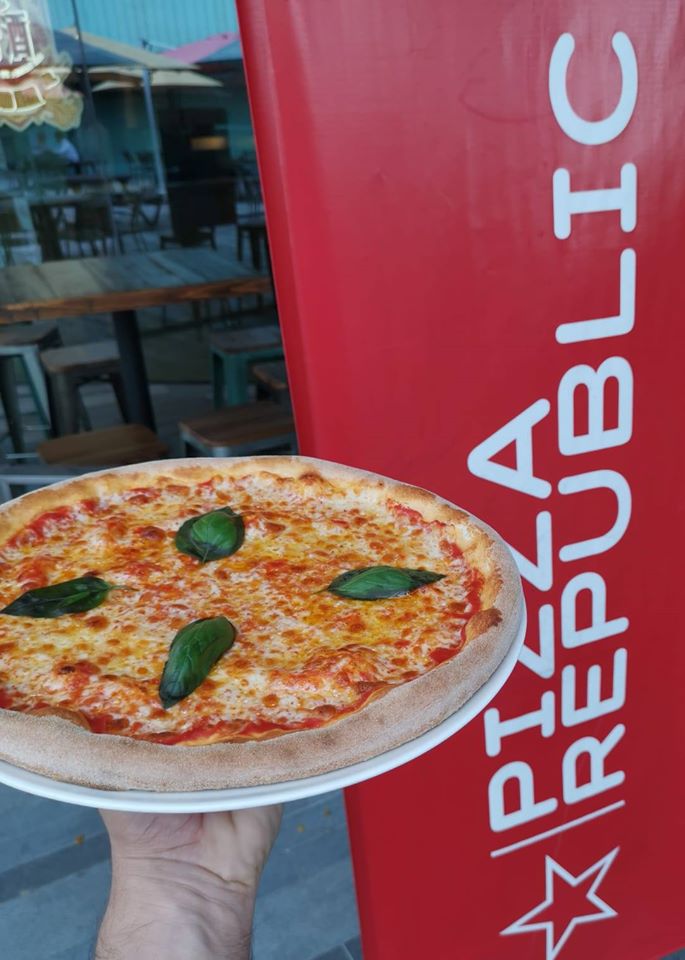 Just a stone's throw away from the Science Park office blocks in Savour World, Pizza Republic offers delicious pizza combined with the best selection of craft beers and ciders this side of Singapore. It's a favourite for us on a weekend in more normal times because it has plenty of outdoor space for Jess to roam and it's really quiet. Now that eating there isn't an option, we will definitely be turning to takeaways to get our pizza fix. They are also offering a drive thru service if you have a car or self pick up with 10% discount.
Area: Pasir Panjang
Just Thai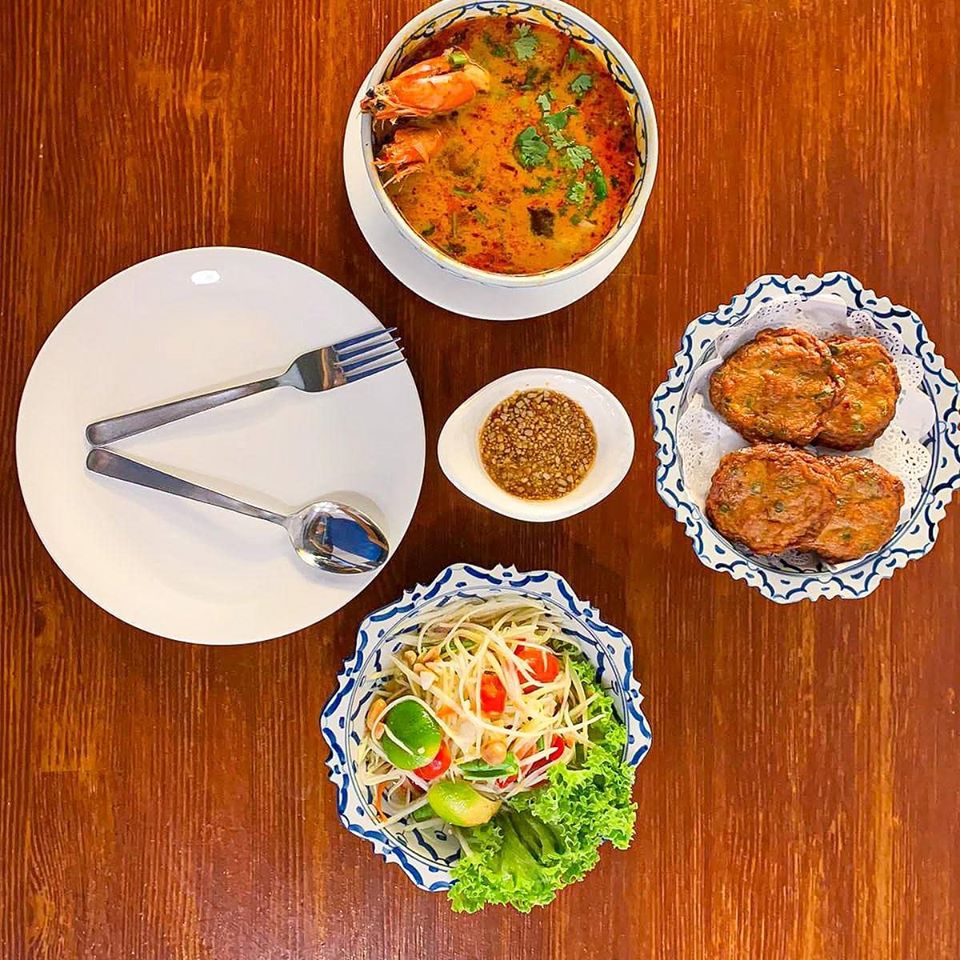 Along Pasir Panjang road you'll find a series of restaurants which usually do a roaring trade from the nearby Alexandra Business Park. As sadly this isn't the case now, many are turning to takeaways. One of our favourites is Just Thai. Already well established in the takeaway scene, they've got everything from your green thai curry, through to the chef's special sea bass with thai spicy lime sauce. They are also offering island wide delivery, so if you're after a fantastic thai takeaway but aren't in the local area you can look no further.
Fei Zai Pork Rib Prawn Noodle – hawker stall
We haven't made it here yet, but you can guarantee a queue. Even during our walks at 9am each Saturday (pre Circuit Breaker), there was a queue round the block. A sign of a good thing in our book. You need to get there early too as it's usually sold out by 1pm! Although sitting in isn't an option now, take your own container and get a port rib prawn noodle to go!
Yuzutei Japanese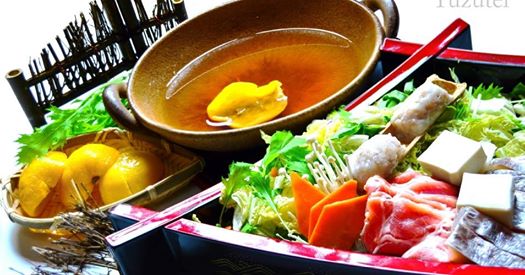 Only a very recent find, this is well hidden in the office area of the Interlocal Centre, a short walk from Pasir Panjang MRT. From Gyoza to rice bowls, and of course Katsu curries – there's a good range to satisfy all at Yuzutei. I'm probably missing the point though, what is really unique about this place is it specialises in Yuzu based cooking, and is the only place to do so in Singapore. No idea what that means? I didn't either! After a bit of research – I discovered that Yuzu is a citrus fruit renowned for it's health benefits, probably a good thing to be having at the moment!
The Kins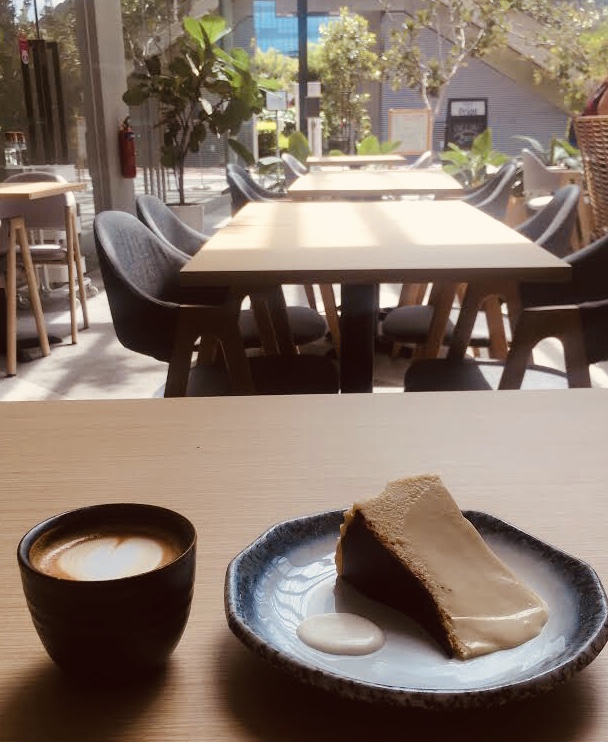 Coffee and Burnt Cheesecake are must order items from The Kins. Never has a burnt cheesecake sounded more appealing than the one offered here. We are so pleased that they are delivering their Cheesecake alongside their other delicious food options during Circuit Breaker. Take note that you need to chill the cheesecake in advance of serving it, so you really do it justice! Another top tip from the in house experts – use a heated knife to slice it! Order direct for 15% off the menu.
Worth noting…
Most of the above food outlets are on Grab, Food Panda and/or Deliveroo. Many of the restaurants are offering a discount if you order with them directly so they avoid the platform fees. It's always worth checking their website or social media accounts to get the full lowdown on the current delivery options.
Also be patient, although many of these are established takeaway options in normal times too, many have switched to this only recently so it's all new. Let's face it these are new times for us all! Even the more established businesses are facing new challenges with demand, so bear with them during this uncertain period.
Another ask, if you are doing self-pick up try and take your own containers where possible. Not only will it help the restaurant, it's also a big tick for the environment too.
The Guestbook's comment: "So there you have it, a few local favourites that we will be working our way through over the next few weeks. Please let us know your favourites so we can add more to the list!"
This is a completely non-affiliated post! We've found these places through lots of research and think they deserve some support because they are fabulous : )