The West Coast of Singapore has plenty to offer it's toddler residents, however this is something I was initially unsure of when relocating here. Relocating anywhere always brings up the big question of where to live. Moving to Singapore has been no different and we spent many a day and night researching the best areas for both work, but also for family life.
West Coast Singapore
We eventually settled on the West Coast of Singapore which is possibly considered a bit out of the way when compared to the family popular areas centrally such as River Valley. Before moving I was definitely worried about there not being enough activities for our daughter Jess to enjoy, but since moving I've realised there's actually plenty on offer. Also nothing is very far in Singapore. From a UK perspective you're talking about a similar size to the Isle of Man – for a country pretty small! So the central toddler friendly attractions on offer are never too far away.
Toddler friendly activities -West Coast Singapore
Most of the activities I've discovered on the West Coast are through researching ideas or randomly stumbling upon them, but I struggled to find a guide listing them all. So here it is! I hope it helps if you're moving to the area or find yourself on the West Coast with a toddler to entertain. I've focused on toddlers as 1. Jess is one! And 2. there seems to be more information on kid friendly activities generally but not toddler specifically. That said a lot of my favourite toddler activities also cater for an older audience too! There will be more detailed guides coming soon for some of the activities which really deserve their own post so this is just an overview of everything I've found so far.
So here you go, my favourite things to do in and around the West Coast with a toddler in tow…
West Coast Park
Probably the most famous of all the toddler friendly activities on the West Coast and with good reason too. Families come from far and wide to try out this park renowned for its expansive play area. It's got something for all ages, so it's perfect for all the family from zip lines, to Viking ship play structures. The park itself is also great for a stroll too. You can also hire bikes and go karts if you want to explore further afield in the park.
As the name suggests it's on the coast, so you'll have sea views. Not quite a beach view as the Singapore coastline is pretty industrial, but from a kid's perspective there's lots of boats to look at and spot.
Full guide on the park coming soon!
Kith Cafe, West Coast
The only big drawback of West Coast Park is the lack of restaurant options. Unlike its sister, East Coast Park which has a few more options, there's only McDonald's in West Coast Park. Although ok (it's actually a pretty good one as far as McDonalds go), it probably isn't somewhere you'd choose to eat every time if you visit a few times a week. (Although I do love their hash browns).
Luckily just across the road is your answer. Kith cafe is conveniently located in the Oasia Residences building right across from the park. Kith is a chain of cafes in Singapore and they are renowned for being kid friendly. From a dedicated kids menu to a small play area indoors perfect for a toddler. This West Coast cafe also does great coffee and their banana bread is a firm favourite in our household. If you can go in the week then their afternoon coffee and pastry or cake deals are great value. Added bonus is that it's lovely and quiet then too (it can get busy at the weekend).
West Coast Plaza
If you need to pop to a nearby supermarket then West Coast Plaza has a pretty good Cold Storage. I've now turned this into an activity for Jess too with the discovery of Jollyfields by Zoomoov also situated here. It's a cassia seed play area (think seeds instead of a sand pit). It is full of buckets and spades to play with, as well as a few small slides. The best thing about this place is that you pay for the hour but it's pay as you use. Therefore the time is stopped when you exit meaning you don't have to use your full hour. Perfect if you're just planning to pop to the shops but want to entertain your little one for 15 mins or so. They also have the large ride on cuddly characters (I'm not sure how else to describe them!) that you can hire.
Haw Par Villa
This is actually on our doorstep and is probably one of the strangest attractions I've ever been to. Created by the owner of Tiger Balm as a tribute to Chinese mythology, some of the statues might be a bit on the dark side so eyes might need to be averted, especially the 10 courts of hell! But at toddler age, there's enough to keep toddlers occupied and interested without any awkward questions. The giant tiger is a particular hit. As are the terrapins in the ponds. You can feed the latter for a dollar with food available on site.
Child friendly dining near Haw Par Villa
If you find yourself near to Haw Par Villa approaching dinner time then there's two brilliant kid friendly options close by in the most unlikely of places – the Singapore Science Park. Amongst the office blocks are Famous JB 101 Seafood and Pipe District.
The Famous JB 101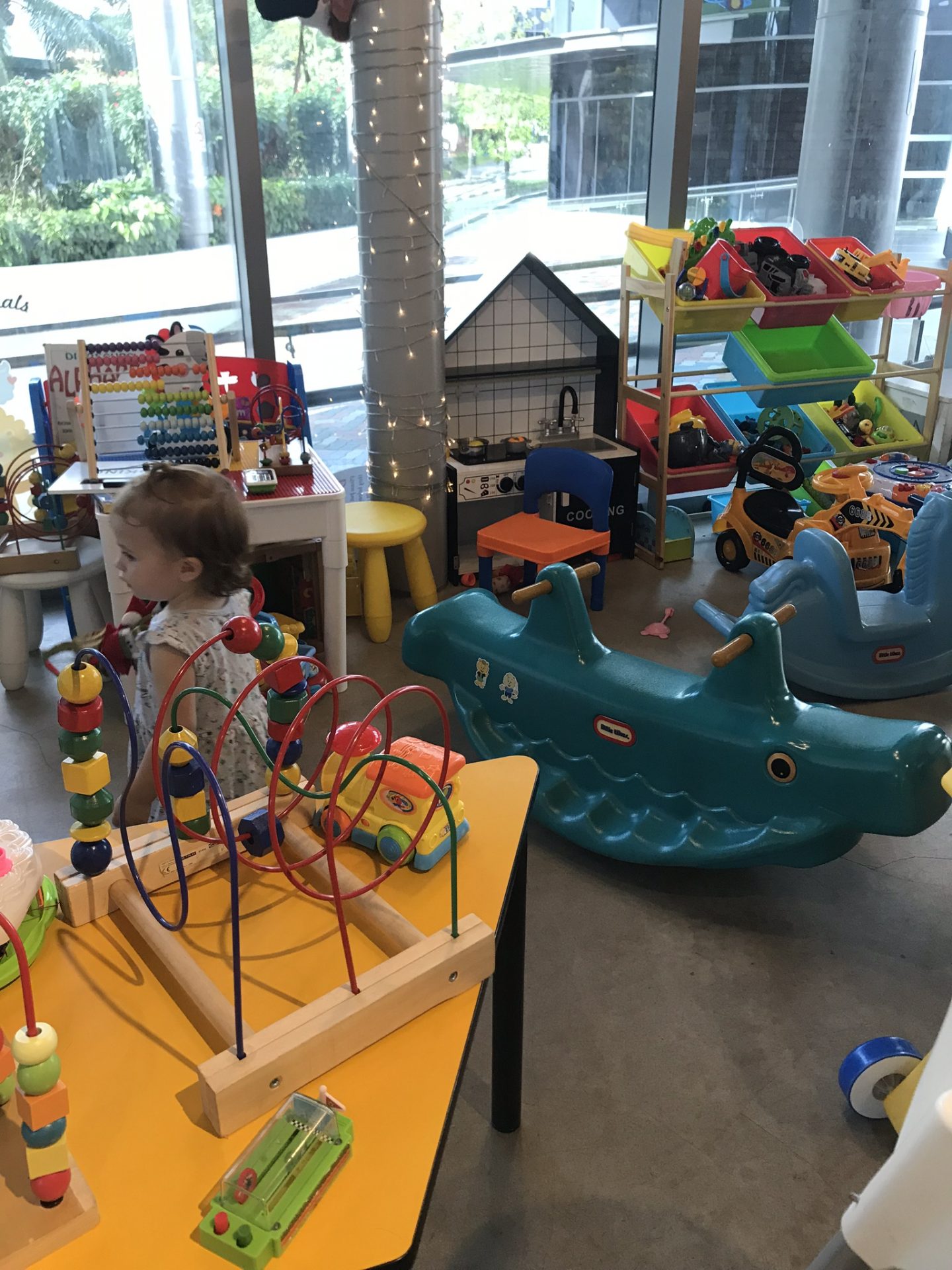 JB 101 offers a range of wok hei dishes. If like me you don't know your Bee Hoon from your Hokkien Mee, then interpret that as really good noodle and rice dishes, and of course seafood specials. Noodle and rice dishes are amazing and super affordable too at $6 for a small which is on the generous side. And that's before we mention the toys on offer here. There's a dedicated corner filled with toddler toys. Ring ahead and book a table next to the play area. For such a random location it actually gets very busy with big tables of local families at the weekend (always a good sign!)

Pipe District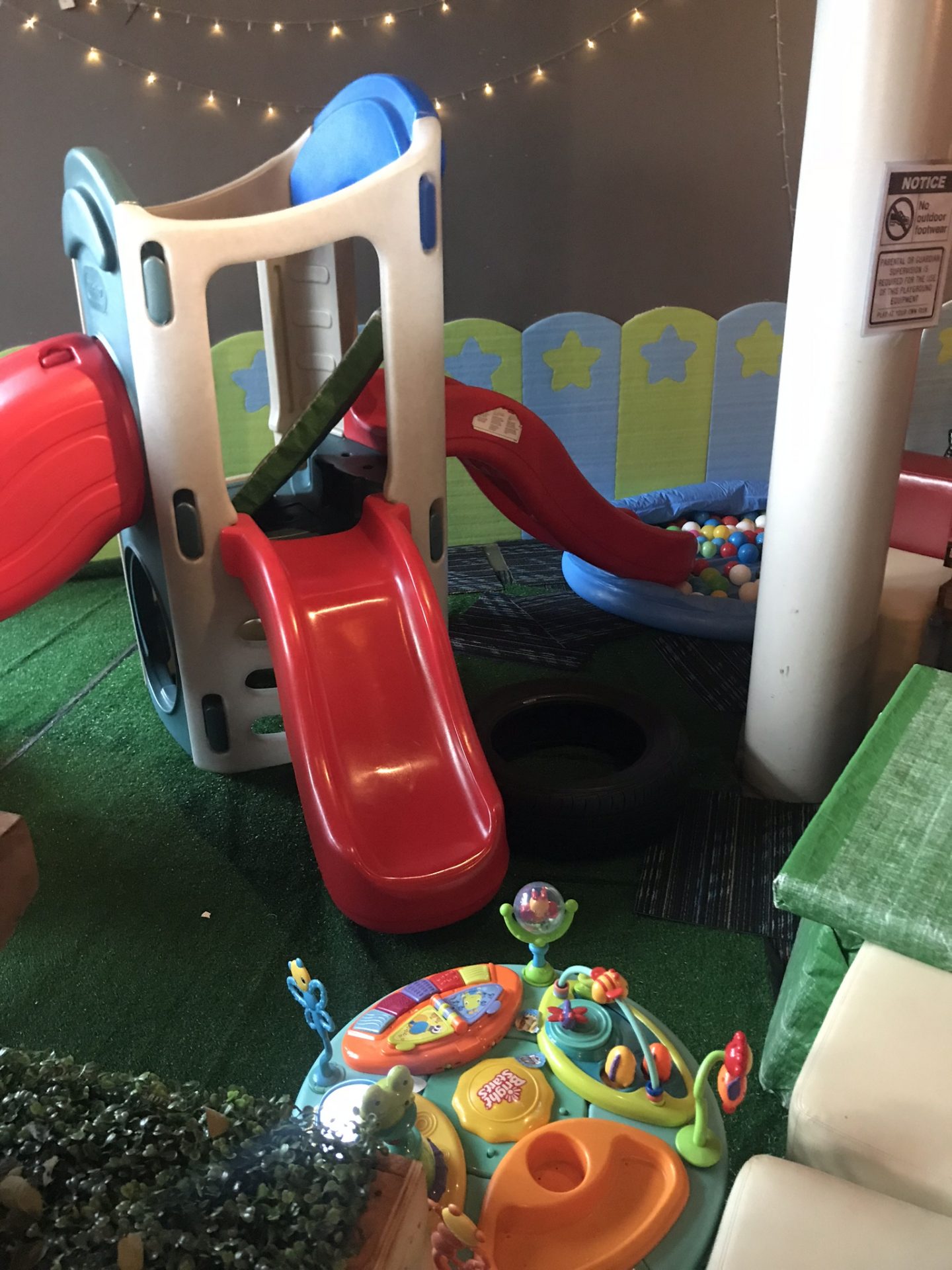 A stones throwaway from the latter is another very child friendly dining option – what are the chances?! Pipe District is more chicken wings and burgers with a twist. The industrial theme doesn't just go with the interior but it's also in the menu with Charcoal Calamari and fish and chips amongst the options. Who said restaurants on a business park were boring?! It's sure to impress the parents with the wide range of craft beers on offer too. Kids will be sold with the indoor play area with climbing frame and slide.
Jambol Place Playground
Not somewhere to go out of your way for but if you live in this area of the West Coast and are in need of a park, this small and hidden away playground might provide the perfect answer for your toddler to let off some steam.
Hort Park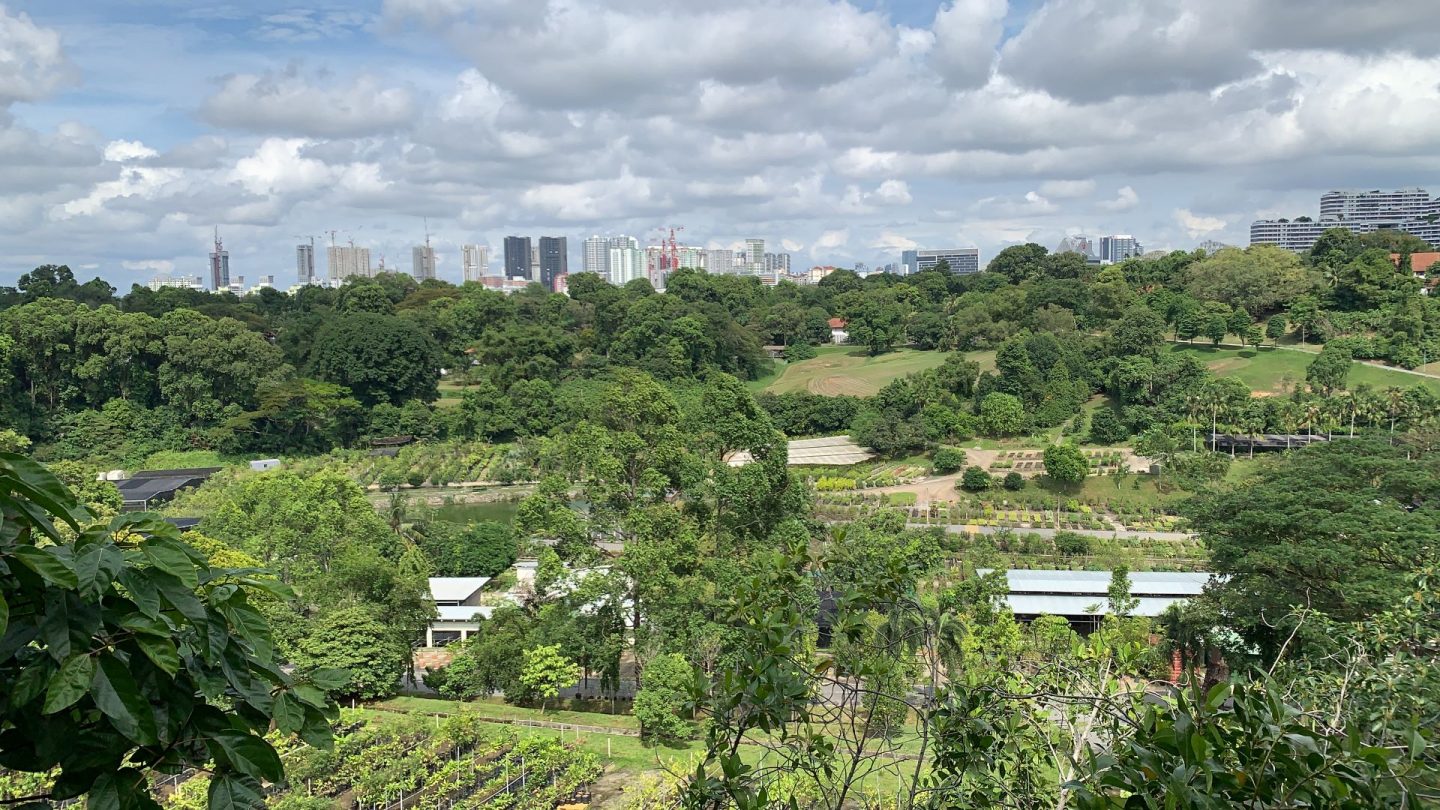 A favourite for grown ups and children alike, this park is all about the plants and flowers. From allotments to butterfly gardens, there's lots going on here for toddlers and older kids too and that's before the Children's attractions are even mentioned.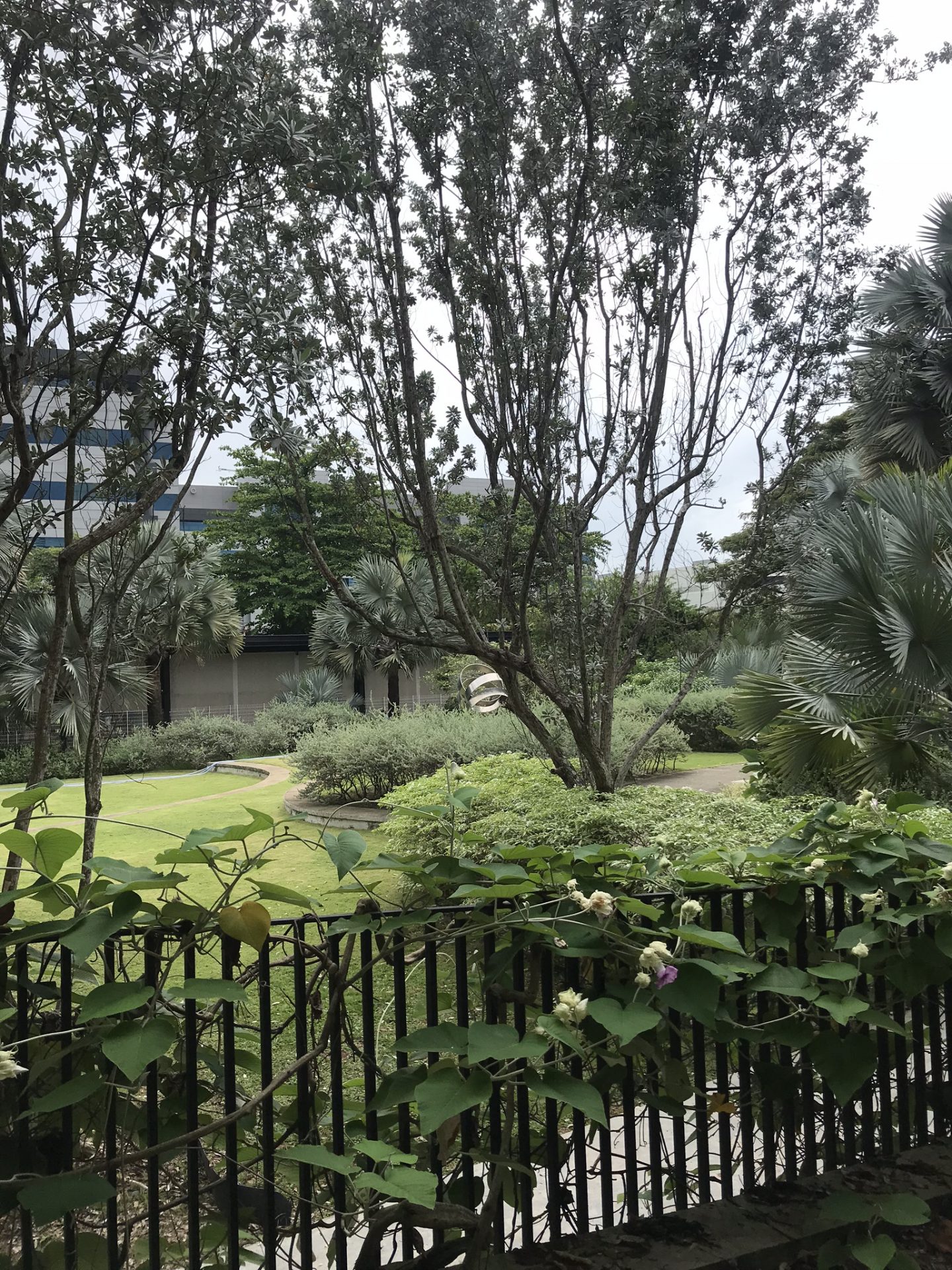 There's 3 small play zones with slides and a sand area (but beware of the ants!). Although these play areas are good, the star of the show is definitely the nature play area. This offers something completely different.
From musical wind chimes, to wooden dens, there's lots to explore here. It's probably more suited to older children, but Jess still had a great time exploring the area. Its also nice to do something a bit different rather than a traditional play area. Hort Park is home to the Vineyard restaurant as well which has a children friendly bouncy castle on a weekend. (But note it's often closed for private functions such as weddings on a weekend!).
Gillman Barracks
Playeum
Just across the road from Hort Park you'll find Gillman Barracks. An old army base turned art gallery space. It's nice to have a wander round here and a draw for kids is Playeum. This is an arts based play space specifically designed for children. It's probably only just accessible for toddlers, but it's still worth a visit with a range of exhibits to explore.
There's a great arts and crafts area where the kids can really get creative and use their imagination to conjure weird and wonderful creations under the guidance of the very friendly Playeum staff. There's also events and workshops throughout the year to participate in too.
Creamier
Also in Gillman Barracks is the amazing ice cream shop – Creamier. It's worth visiting the area for their ice cream alone. If you want their signature ice cream and waffles then don't leave it too late as they can sell out. Our favourite flavour is Butterscotch Almond. The staff will happily let you sample a few options to find your favourite!
Handlebar
If you're after more of a meal then hidden away Handlebar is great for a burger or chicken wings. The biker themed decor will be a hit with the kids too.
Telok Blangah Forest Walk
One of the best things to do in the West Coast is the Southern Ridges Walk (more on that in a later post). This connects all the parks along the West Coast through a 10km walk. A favourite part of this walk is from Hort Park to Telok Blangah Park. This passes over the forest on a series of elevated metal paths, providing the perfect canopy walk. Although uphill it's doable with a pram. You'll be rewarded at the top with The very pretty Wildseed cafe.
Wildseed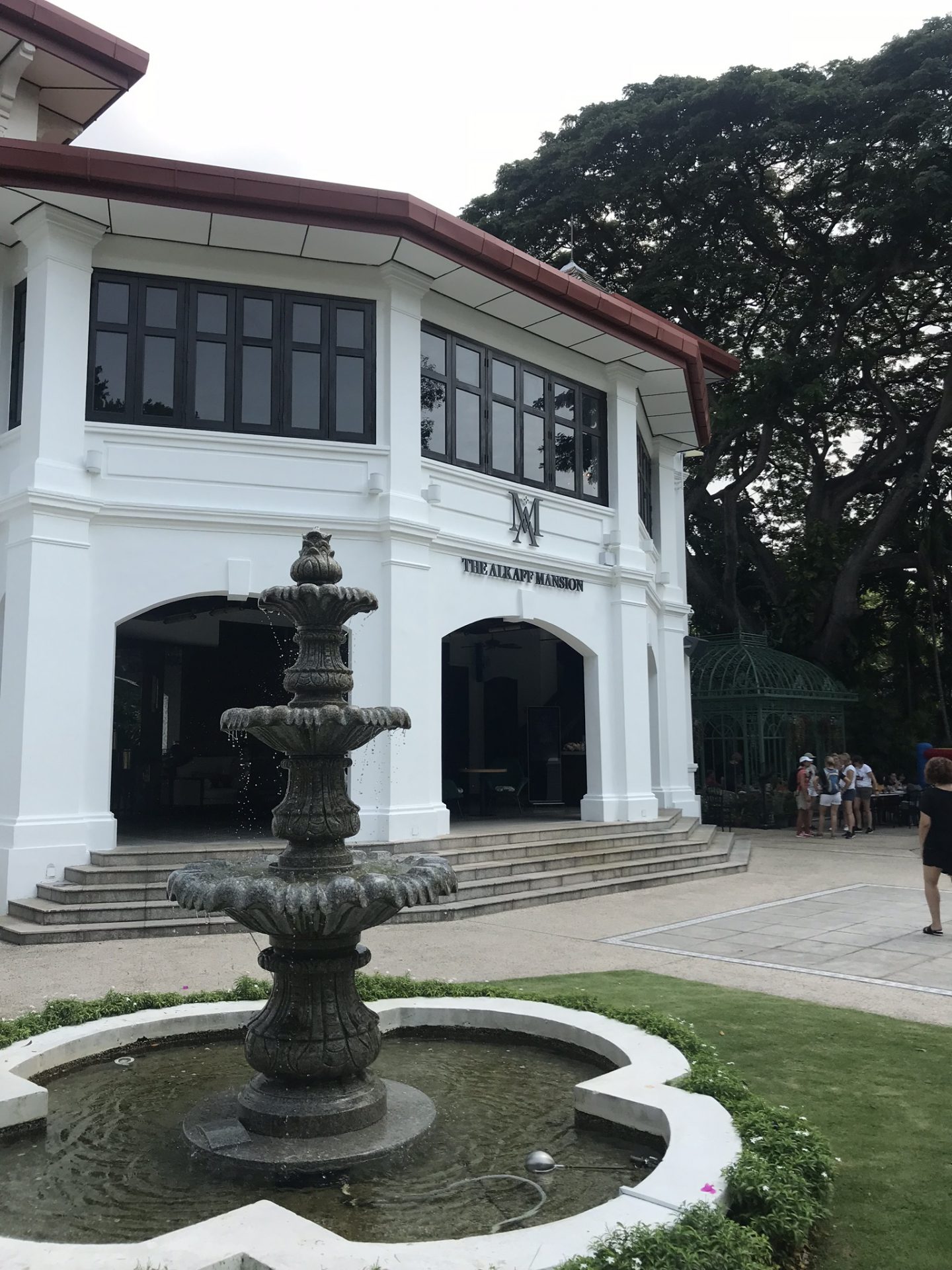 Although note that Wildseed isn't pram friendly! Be prepared to carry your pram up quite a few steep steps. The staff are always happy to help if you need it. It's worth the effort. Wildseed is based in Alskoff Mansion and is a beautiful setting. The cakes are also to die for! On a weekend there's sometimes a bouncy castle so it's a winner for toddlers too. This is a perfect weekend activity for us.
Henderson Waves and Mount Faber
If you're not too tired after the Telok Blangah Forest Walk you can keep going after your Wildseed pit stop. You can continue the walk over the famous Henderson Waves Bridge (the highest pedestrian bridge in Singapore no less) all the way to Mount Faber. Here you'll get some amazing views over towards Sentosa, as well as inland towards central Singapore.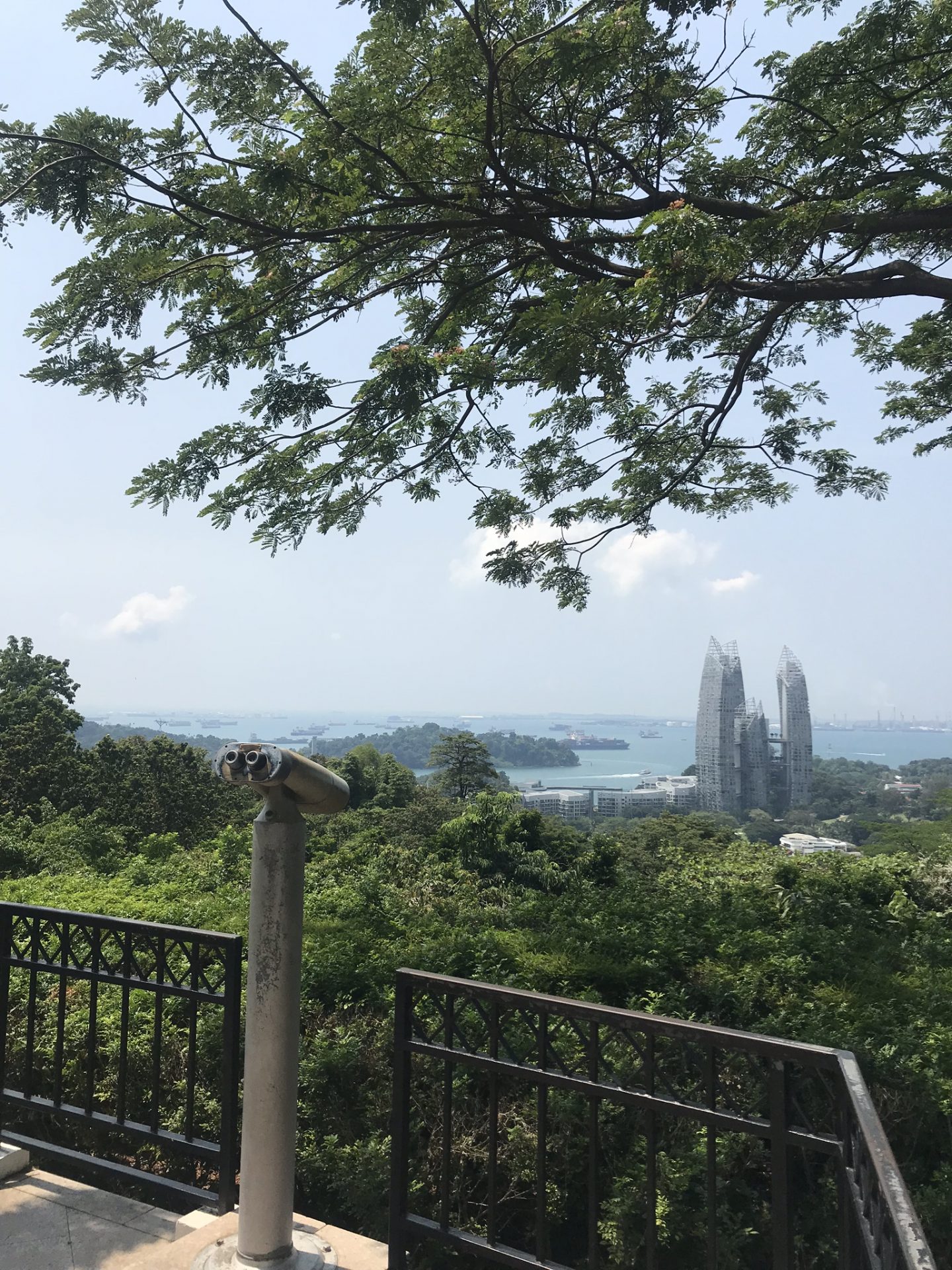 There's not as many toddler friendly attractions along this stretch Of the West Coast but you could promise a ride on the cable car which departs from here. You can actually walk from this point all the way down to Vivocity. It looks like there's a steps only route (not ideal with a pram!), but if you keep walking passed this following the road you'll come to a steep path down. There's one or two steps but it's definitely doable and leads you out right by Vivocity and the MRT.
Labrador Park Nature Reserve
If you want a bit of nature but with a sea view then Labrador Park Nature Reserve ticks all the boxes. There's history aplenty too as the park has many a war relic hidden in the hills from bunkers to canons. Along the sea front you'll also find a few playgrounds if playing in the canons dotted through the tree lined walk isn't enough.
Keep going and you'll join the Bukit Chermin board walk which will take you passed the Keppel Club and the large condos such as Reflections. This leads all the way to Harbourfront and Vivocity with views aplenty over towards Sentosa. It's also great for luxury yachts to look at to keep the kids entertained.
Prive at Keppel Bay
Make a stop at Prive on Keppel Island which has a great outdoor play area as well as a few push along cars. Get there early if going on a weekend though as it gets VERY busy and it's all out war for the push along cars.
If you want food then there's also Bayswater kitchen next door which is great for fish and chips.
Vivocity
The largest shopping mall in town, Vivocity actually has lots to offer it's younger visitors. So much so that I'm going to dedicate a whole post just to it! As a quick run down you'll find a range of options from the library (open to all and great), Polliwogs soft play, and the best Toys R Us store we've ever seen! Good luck getting a toddler out of the latter. There's also a nice outdoor space on the roof to explore. And not forgetting the playground on level 2 with wet play, as well as lots of options for both younger and older kids to enjoy. The playground isn't very shaded (in fact there's pretty much no shade) so try and get there early to really enjoy it.
The Guestbooks comment: "It's fair to say there are ALOT of options on the West Coast to enjoy with a toddler and older children alike. I'd love to hear your favourites and if there's any hidden gems I've missed!"

Interested in reading more about our move? See this post all about our relocation to Singapore.