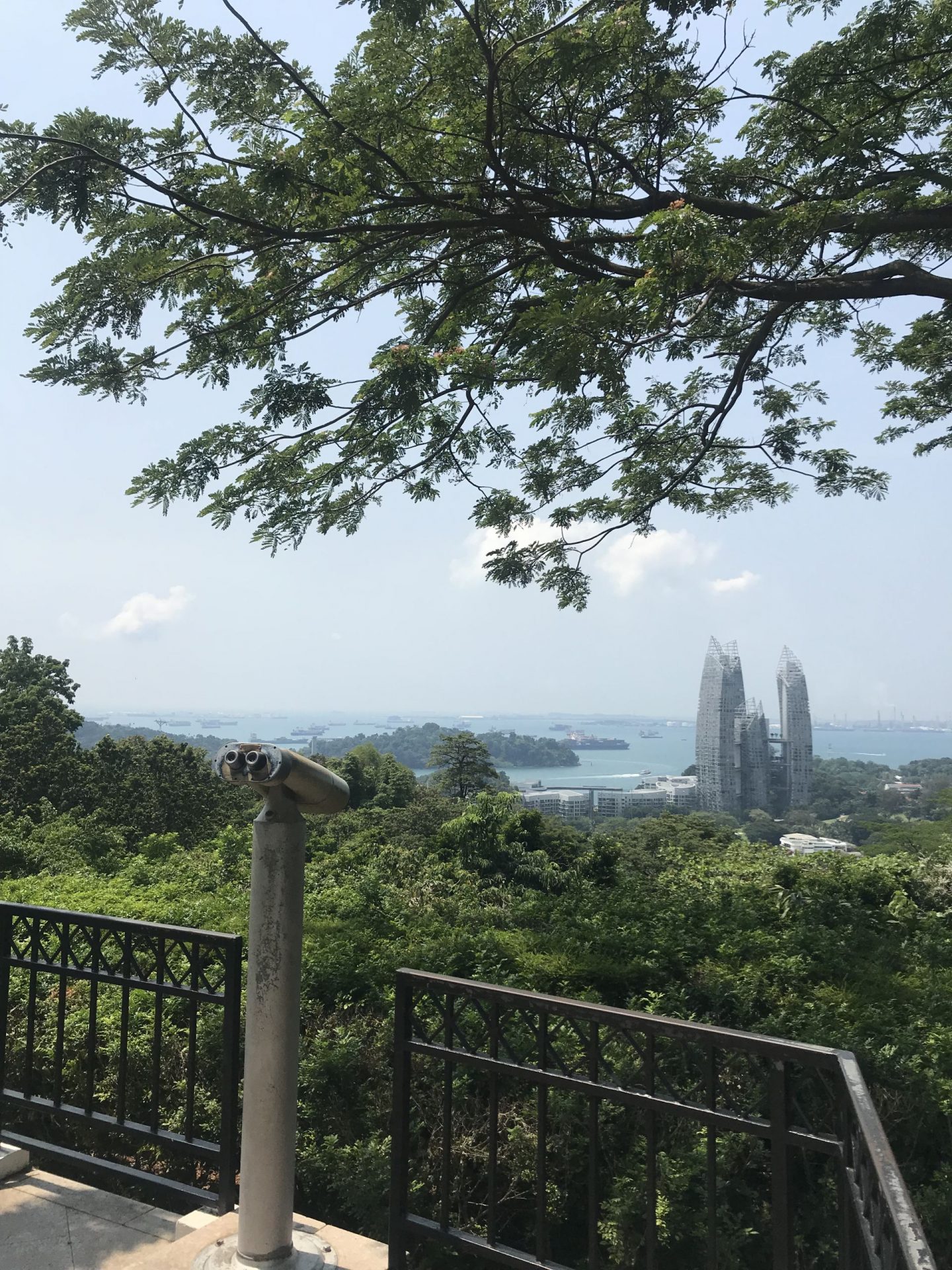 After my recent post about my reflections on living in Dubai (and why I loved it – see here), I thought I'd share with you my first impressions of my new home, Singapore! Hopefully it might be useful if you are considering a move or even if you're looking at visiting Singapore in the future for a trip (you should!)…
Singapore is the Garden City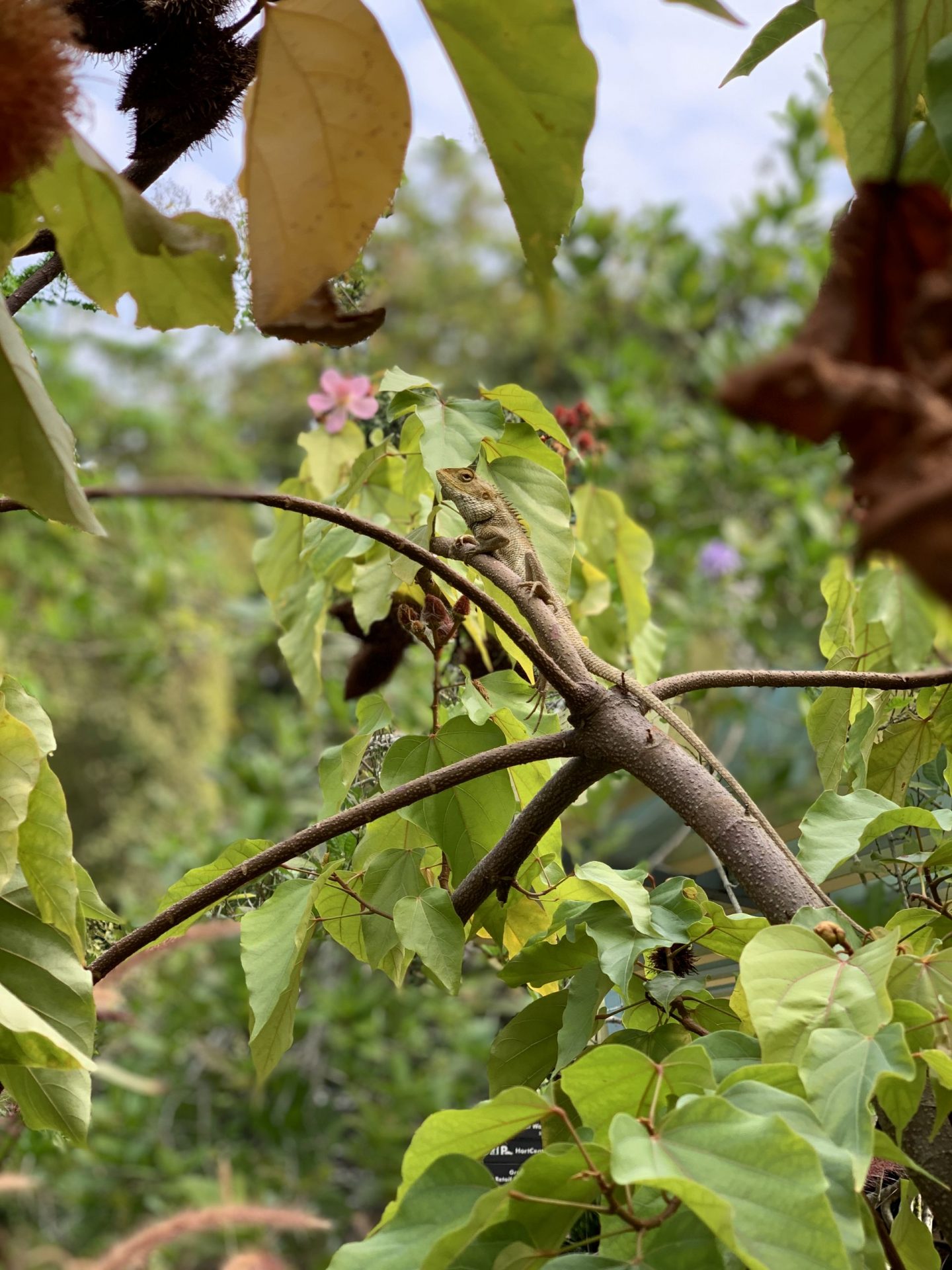 The first thing that I've definitely noticed about the little red dot as Singapore is affectionately known is how green it is. This is especially true having moved from the desert of Dubai. Singapore is famed as the Garden City due to its greenery and its easy to see why. From the beautiful Botanic Gardens to the impressive Cloud Domes at Gardens by the Bay. And then there's the long list of parks and nature reserves. It's fair to say there's enough green space to keep you occupied and plenty to explore.
The food is incredible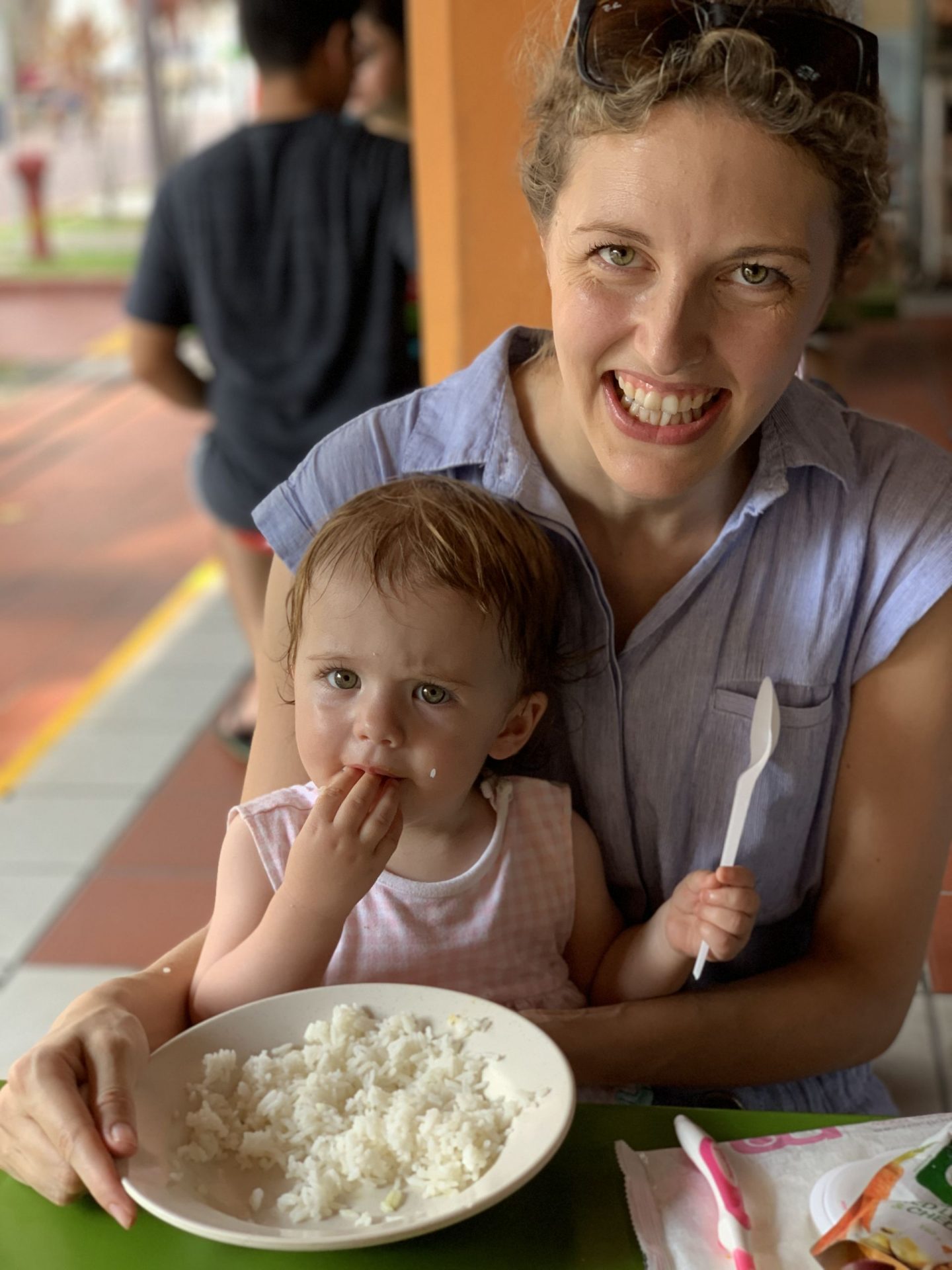 Something I knew and was very excited about before moving here was the food. And it's not just how good the food is but also the variety, quality and the cost. Hawker centres are a must for street food at its best. They offer mouthwatering dishes for a fraction of the cost of mediocre restaurants back home. First impressions of hawker centres might make you a bit wary, but you needn't be. Everyone from locals to expats and tourists line up to enjoy the fare on offer. And expect to queue!
It's pretty small but there's so much to explore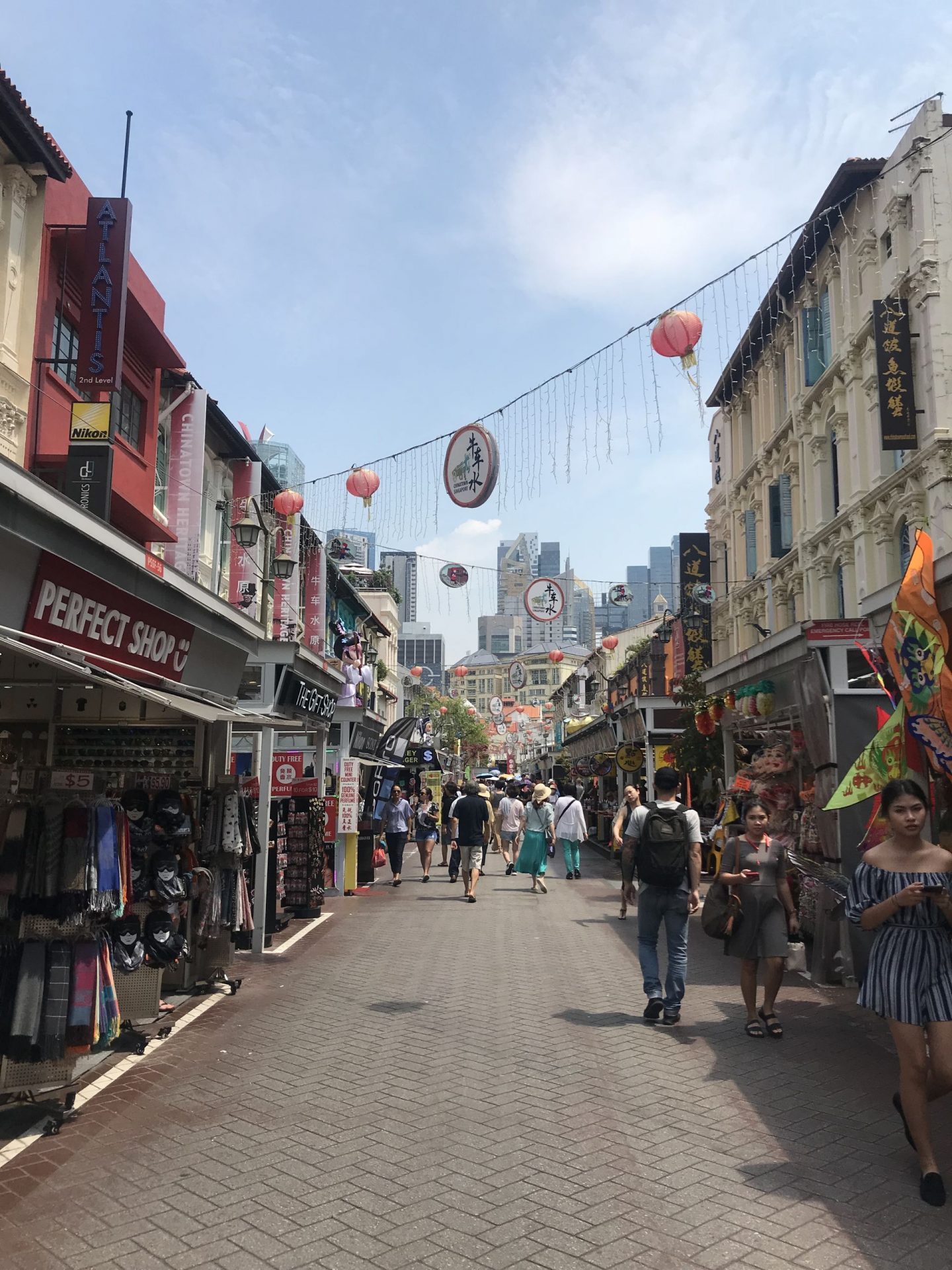 Singapore is a similar size to the Isle of Wight which for a country is pretty unique. It definitely packs a punch into its space though. There's something for everyone on offer and lots to explore. From the beaches of the East Coast and resorts like Sentosa. Through to the traditional enclaves of Tiong Bahru and busy Little India and Chinatown. Of course there's shopping galore on Orchard Road. Then there's thoses green spaces to explore. That's before we get onto the must visit food and drink locations. Alongside this there's of course the bucket list items such as Singapore Slings at Raffles. Expect a busy itinerary if you're just passing through and enough to keep your weekends very busy as an expat.
It's a great base for travel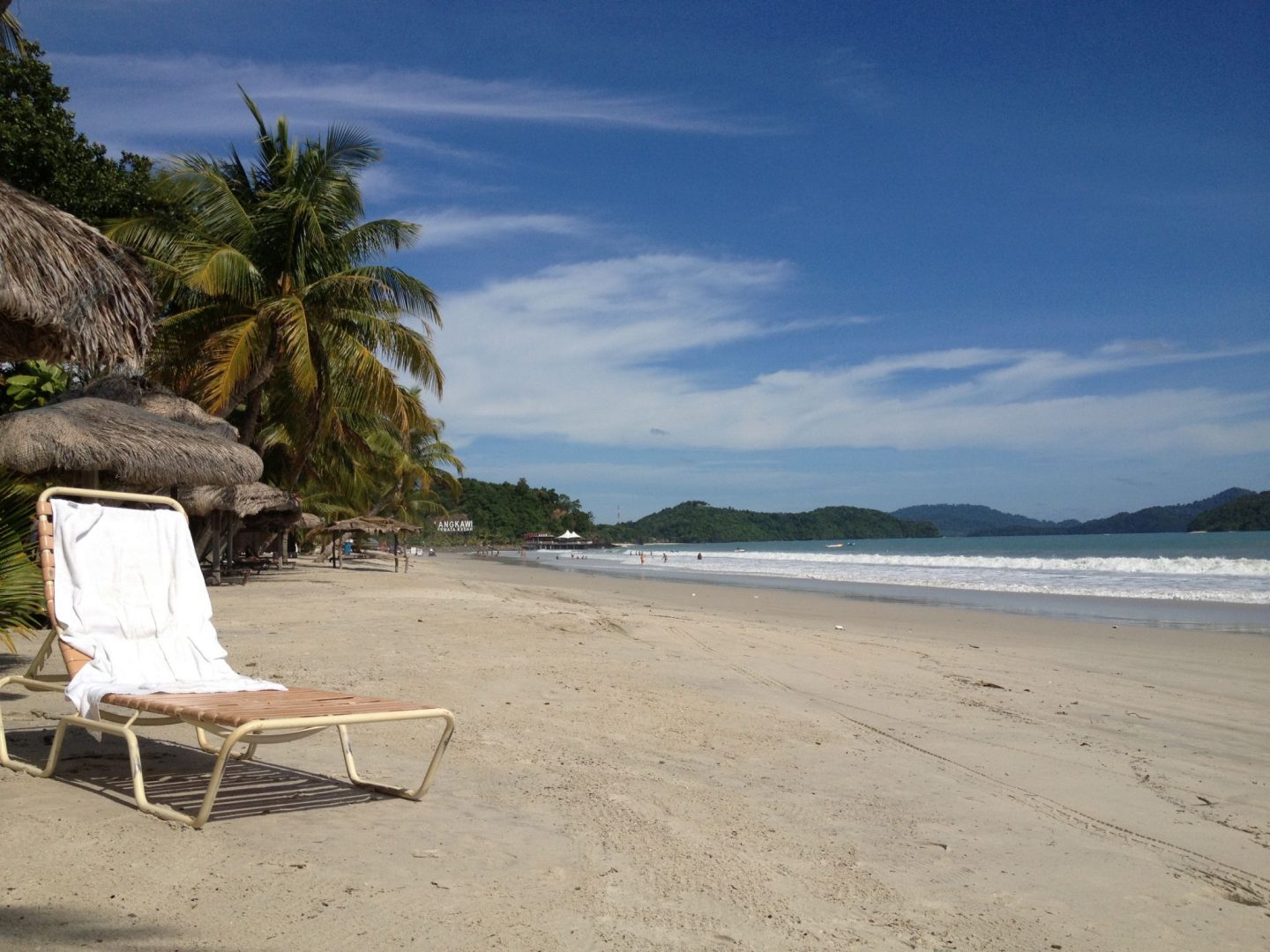 Another big draw for us moving here was the access to South East Asia and the travel opportunities Singapore offered. Just looking at the website Skyscanner (click here) reveals a host of destinations within a few hours. The best bit being that flights are cheap and readily available. This makes weekend breaks completely do-able with destinations as exotic as Thailand, Bali and Malaysia on your doorstep.
Its very kid friendly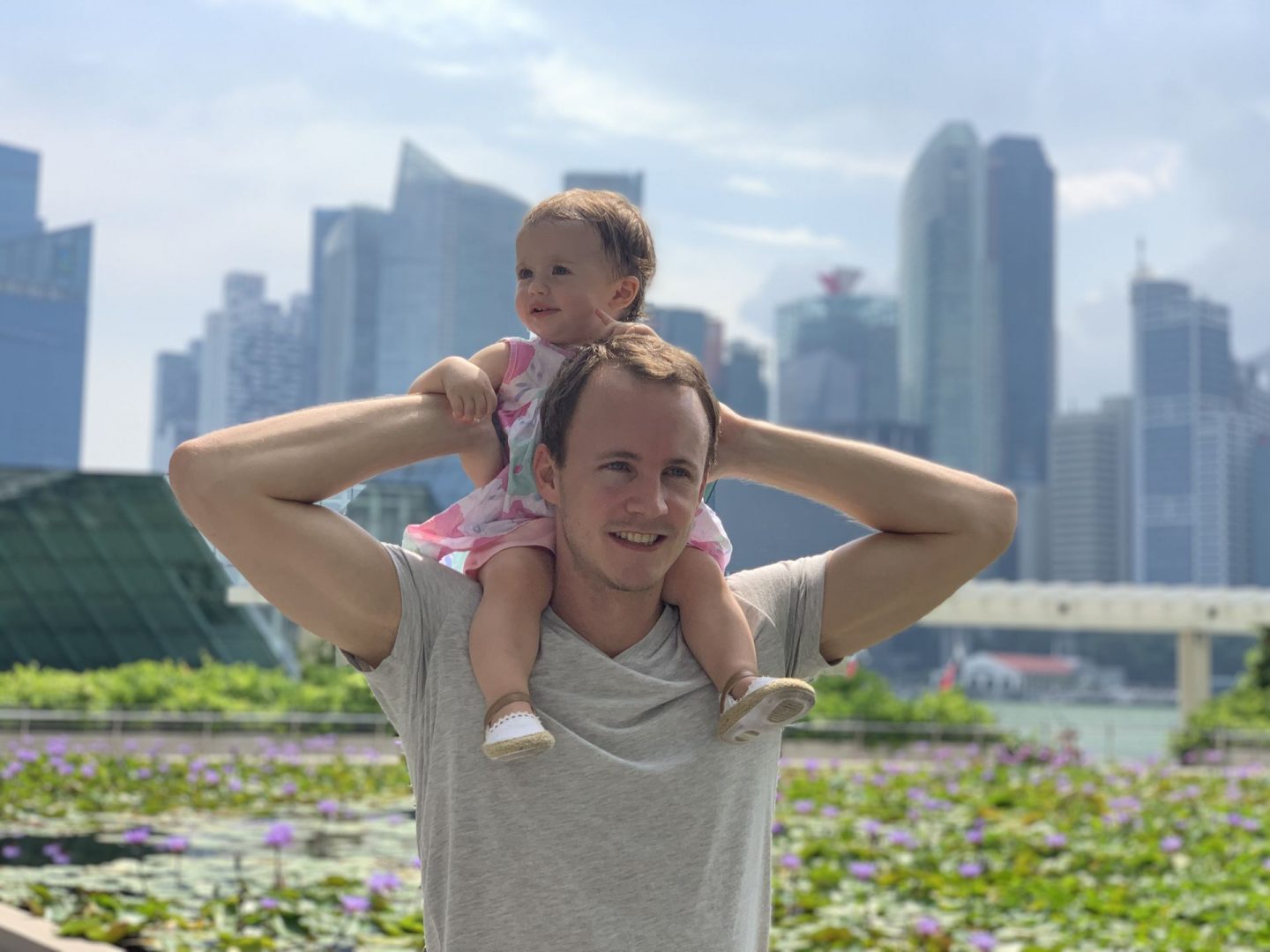 So many people said this to us before we moved and it was something really important to us now that we have Jess. So far it's definitely true that there's loads on offer for children. The green spaces and outdoor parks and playgrounds alone are amazing. There's also a whole host of indoor attractions for all ages (although costs of these do add up – no one said it was cheap!!)
There's a fairly consistent climate (caveat – when it rains it pours…!)
Unlike Dubai where there are distinct seasons, Singapore has a fairly consistent climate year round. This means that you can get out and about all year which is a big plus (especially after coming from a Dubai summer where it's definitely indoor activities only). Having said that it does rain quite frequently and there is a rainy season from September until December. And when it rains it pours. That's probably an understatement at best with an umbrella offering very little protection when it decides to go for it. We've discovered this on a number of occasions. Those blue skies can quickly change. You have been warned! Always know your nearest coffee shop to take refuge. Its generally short sharp showers so you won't be trapped for long. (Although a taxi driver recently told us the Singapore record for non stop rain was 8 days….?!). The flip side of this is the greenery you get with this tropical climate so I think it's a price worth paying even if you do get soaked from time to time!
Getting around is easy
Although you might get caught out in the rain you're never too far from transport to escape the downpour. Singapore has a whole host of options for getting around. The MRT is extensive, reliable and very cheap. It's also the cleanest MRT I've ever seen. (Mainly due to no food or drink being allowed – don't get caught, the fines are big!!). Alongside the MRT there's an extensive bus network and also affordable taxis. Grab is the Uber equivalent in Singapore and is also great for getting around. There's Family Grab with car seats for 1-3 year olds too.
The Guestbook's comment: "I was reluctant to leave Dubai but as much as I miss it, I'm really enjoying Singapore and the different things it has to offer. The biggest advantages we have discovered so far being the outdoor spaces and travel opportunities (and of course the food!)"