Regular visitors to The Guestbooks will now know that Kate relocated from Dubai to Singapore late last year. This gave us a great excuse to revisit somewhere which we previously visited only on a stopover to Australia. With it approaching Christmas and Jane and I keen to see Kate, Josh and Jess, a festive short break in Singapore was booked.

I finished this post just as the first cases of Covid19 were discovered in Singapore, so decided it may not be the best time to publish. However as it looks like the current crisis is going to be having an impact worldwide for some time. I thought it might make you smile and maybe even tempt you to take a short break in Singapore once it's all over, and travel is back on the agenda.
On our previous visit we stayed at the iconic Raffles Hotel. This hotel is a destination in itself so we didn't explore much. As a result we only scratched the surface of Singapore. On this visit we were keen to see Kate's new home and get to know the place in more depth.
Our flights
We flew to Singapore with Qatar Airways. We had an excellent flight but also a long one, 17 hours with a short stopover in Doha. With Singapore being 8 hours ahead of the UK we left Manchester at 8.00 on Monday and arrived in Singapore at 9.00 on the Tuesday. By setting our watches at the destination times and getting plenty of sleep we escaped suffering from jet lag on our outward journey.
It was a different story on the return leg. The flight with Qatar again was fine but we suffered from jet lag for almost 2 weeks after our return! This is very strange as the evidence says that when travelling east you tend to suffer more from jet lag than when travelling west. Perhaps arriving home a couple of days before Christmas caused ours!
Living in Singapore
For Kate's first impressions on living in Singapore click here.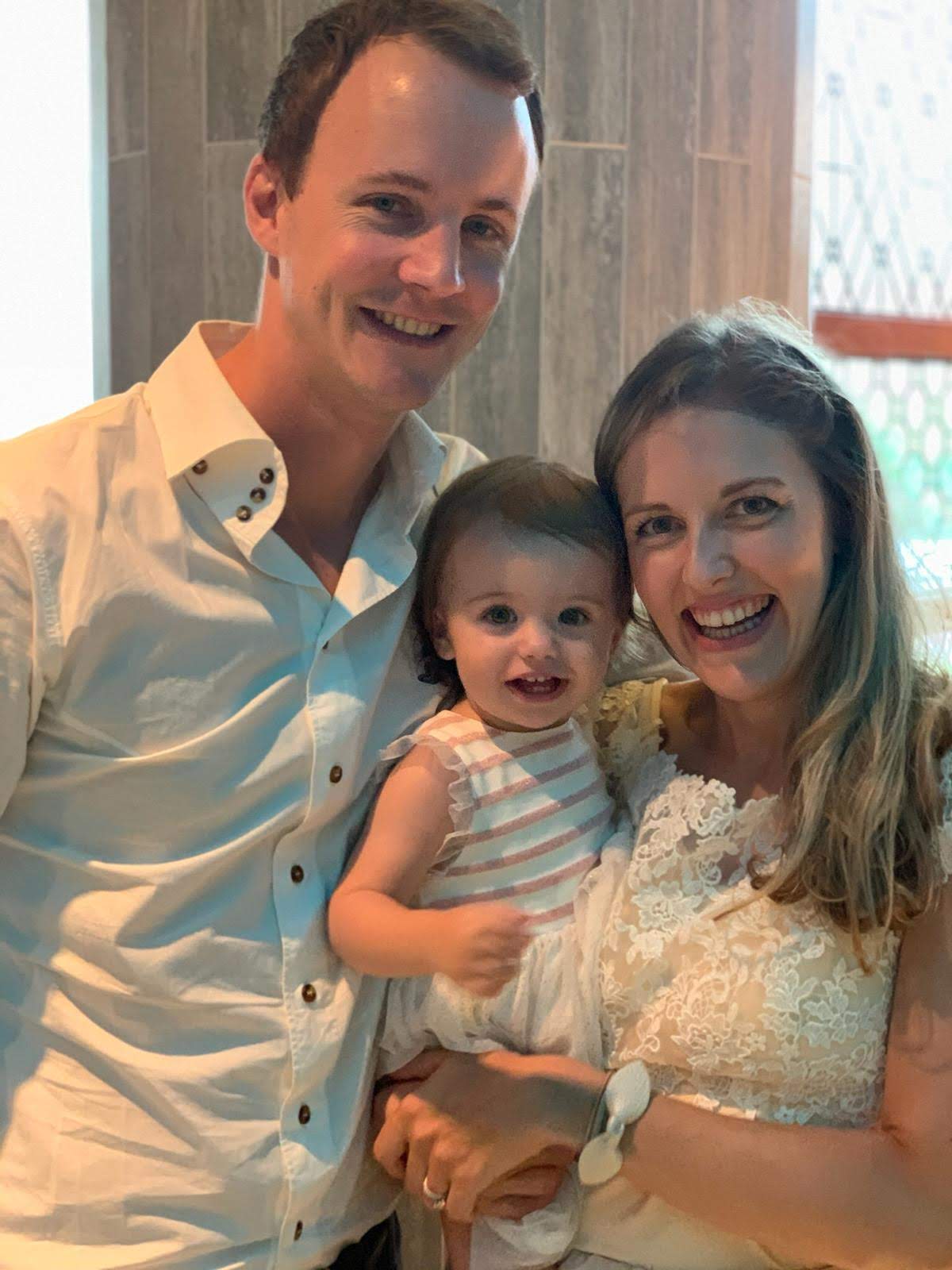 For the first part of our week away we stayed in the Noble family's new home. This is located on the western side of Singapore, in an area called Pasir Panjang. Although this is away from the major tourist attractions, Singapore is such a small country with such excellent transport links its easy to get around.
When we arrived at at their new home we were surprised to see giant statues of buddhas, tigers and dragons by the entrance to their apartment complex! Had we come to the right place? We had, the new home is situated next door to an Asian cultural park, called Haw Par Villa. This is not somewhere on the regular tourist trail but definitely worth a visit if you are in Singapore. For a link to the website click here
The Singapore weather
I hadn't realised that December is traditionally the wettest month in Singapore. A taxi driver told Kate that its was not unusual for it to rain non-stop for a week. Fortunately it didn't while we were there, although we did get a lot of rain. Seemingly January to March are the driest months, but even then you are unlikely to escape rain completely.
Even though we were only in Singapore for a week we managed to cram a lot in to our visit, Kate was an excellent tour guide. Here are some of the highlights.
Sentosa Island
On day 2 of our trip we decided to visit Sentosa Island. Sentosa was once a British military base and a Japanese prisoner of war camp. It is now a hugely popular tourist attraction, which attracts more than 20 million visitors a year.
Its Singapore's answer to Disney being home to Universal Studio theme park, a large water park, hotels, a casino, retauarant and shops. It also has good beaches, a marina and coastal walks.
Although Sentosa is an island it is connected to the main island of Singapore by a causeway so you can drive or walk to it. Alternatively you can take a cable car or get the monorail from VivoCity Mall like we did.
Even though the weather wasn't great it was nice to see Sentosa in festive mode ready for Chrismas. I am definitely looking forward to returning when Jess is old enough to enjoy Universal Studios and the water parks!
Singapore Botanic Gardens
The next day we took the MRT, Singapore's equivalent of the London Underground, across town to the Singapore National Botanic Gardens. I was really impressed by the MRT, it was spotlessly clean, fast, efficient, no queues and so cheap to use. London Underground could take some lessons!
The Singapore National Botanic Gardens are a Unesco World Heritage site. It's actually the only tropical botanic garden in the world given this honour. If you visit Singapore whether you like gardens or not you must visit.
The gardens cover an area of 82 hectares in the centre of the city close to Orchard Road the main shopping area. Its an oasis of calm in bustling Singapore. We spent several hours there exploring the various sections of the park. The highlight undoubtedly is the National Orchid Gardens. Also look out for the huge water monitor lizards that are resident in the gardens!
More information on the Singapore Botanic Gardens is available on their website here.
Gardens by the Bay
The next day keeping with the gardens theme we decided to visit Gardens by the Bay. After all Singapore is know as "the Garden City".
Gardens by the Bay actually covers a larger area than the Botanic Gardens, 100 hectares adjacent to Marina Bay. Entrance to the gardens is free, however most visitors pay to visit the incredible conservatories the Cloud Forest and Flower Dome.
The Cloud Forest is like entering a tropical mountain region. It contains the world's highest indoor waterfall. You can take a walk in the clouds, not recommended if you are frightened of heights. Narrow walkways give amazing views of the tropical forest below.
The Flower Dome is the largest greenhouse in the world and creates a Mediterranean environment, with stunning plants and flowers. With it being near Christmas the dome had been transformed with festive floral arrangements, Xmas trees and decorations.
Another major attraction is the Supertree Grove, 18 giant tree-like structures between 25 and 50 metres tall. The trees provide superb views and are linked by a walkway 22 metres above the gardens. Every night there is a light and sound show.

During our visit Supertree Grove was also home to Winter Wonderland.
Marina Bay
Marina Bay contains some of the most popular tourist attractions in Singapore. These include Gardens by the Bay, the Singapore Flyer, the iconic Marina Bay Sands hotel and Merlion Park. It is also home to many of Singapore's 5 star luxury hotels and numerous restaurants and shops. Spectra, the spectacular light and sound show which happens several times a night is a stunning sight not to be missed.
Singapore Hotels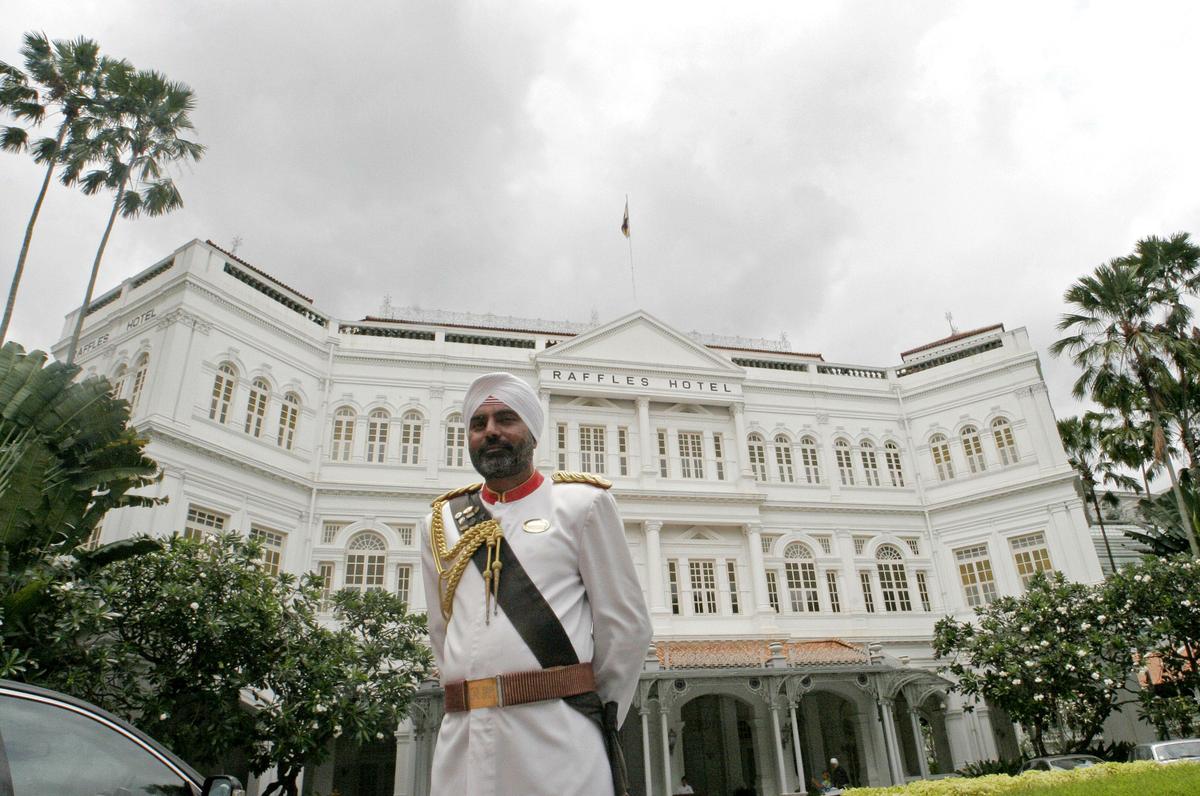 On our last visit as previously mentioned we stayed at Raffles Hotel. This is without doubt the best hotel I have ever stayed anywhere in the world. Click here for more on Raffles and my other favourite hotels.
The Pan Pacific Hotel
On this visit we decided to try another hotel for a few nights. After reading loads of reviews, we decided upon Pan Pacific, another 5 star hotel, overlooking Marina Bay.
It was a good choice! We booked a Harbour Studio room. It was stunning, located on the 34th floor with beautiful views of Marina Bay, perfect for watching the nightly sound and light show. On the 37th floor was a luxurious Club Lounge with 360 degree views of Singapore, and complimentary Laurent Perrier champagne with breakfast!
As we were here to celebrate Christmas we booked a festive family lunch in one of the hotel restaurants as an early Christmas celebratory meal. What a lunch, definitely on par with the famous Dubai brunches we got used too when Kate, Josh and Jess lived in Dubai! The selection and quality of food was outstanding, with unlimited champagne, wine, cocktails and beers we had quite a celebration! After lunch we had the grand opening of Christmas presents in our room, it felt just like Christmas Day!
Yes Raffles was exceptional, and an experience we will never forget. However with rooms costing half the price per night, the amazing views, and of course the complimentary Laurent Perrier, I think the Pan Pacific is definitely a good choice if you are visiting Singapore.
The Fullerton Bay Hotel
On our last night we had dinner at the Fullerton Bay Hotel, another luxury 5 star hotel overlooking Marina Bay. This was another beautiful hotel. We were fortunate to visit on a dry evening so were able to take advantage of the outdoor waterside terrace for drinks. The views of Marina Bay particularly the iconic Marina Bay Sands hotel were magical.

Eating Out
If you are a foodie Singapore is definitely somewhere you will love. For somewhere only the size of the Isle of Wight, 44 Michelin Star restaurants is certainly impressive.
However as we were visiting Kate, Josh and Jess, we decided to give the Michelin restaurants a miss and sample the local food.
The best place to sample the local cuisine is at a Hawker Centre. Hawker Centres are hot food markets normally outdoors that contain stalls selling local and other Asian dishes. You grab a table and then decide what dishes you want to eat. Some of the stalls specialise in one dish only, others offer a choice of dishes. We were definitely spoilt for choice! In the end we just went for the stalls with the longest queue!
We visited a couple of centres and sampled a selection of local dishes including Hainanese Chicken Rice, Spicy Chicken Wings, and my favourite Bak Chor Mee or Pork with Noodles. On our next visit I definitely want to visit the Michelin Star Hawker Stalls. Yes that's correct 2 Single dish hawker stalls have been awarded a Michelin Star. In an expensive place like Singapore you can get the cheapest Michelin Starred food in the world!
Other recommendations for good value excellent local food are the numerous takeaway options. We used Grab food for deliveries, great choice and super fast service. Also we were impressed by Food Republic, a food court or you could say an up-market Hawker Centre, found in several of the shopping malls. They serve inexpensive, local, and other Asian food and are very popular with the locals.
Shopping
Another thing Singapore is famous for is its shops. If you love shopping you will certainly love Singapore!

The nearest shopping mall for Kate is VivoCity, it also happens to be the largest in Singapore. As well as shops, there are restaurants and bars, children's play areas, even a library! VivoCity had a good mix of shops at all price points. The Singapore high street appears to be flourishing unlike the UK there are no empty shops and they all seem to be busy.
We also visited another mall the Shoppes at Marina Bay Sands. This is reputed to be one of the largest collections of luxury brand shops in Asia. We didn't buy anything but it's doesn't cost you anything to look! It's worth a visit you can even take a Sampan ride on its own canal. The palatial surrounding are pretty impressive, along with the waterside views of Marina Bay, and of course the shops!

The Guestbooks Comment: "We definitely got to know Singapore better this time round. We were fortunate to get the local insight from Kate, Josh and Jess. It's definitely worth a visit especially as it's an ideal stopover on long haul trips from the UK. We will be returning and look forward to getting to know this fascinating country/city even more."
No freebies have been offered or provided by any of the establishments featured in this post!