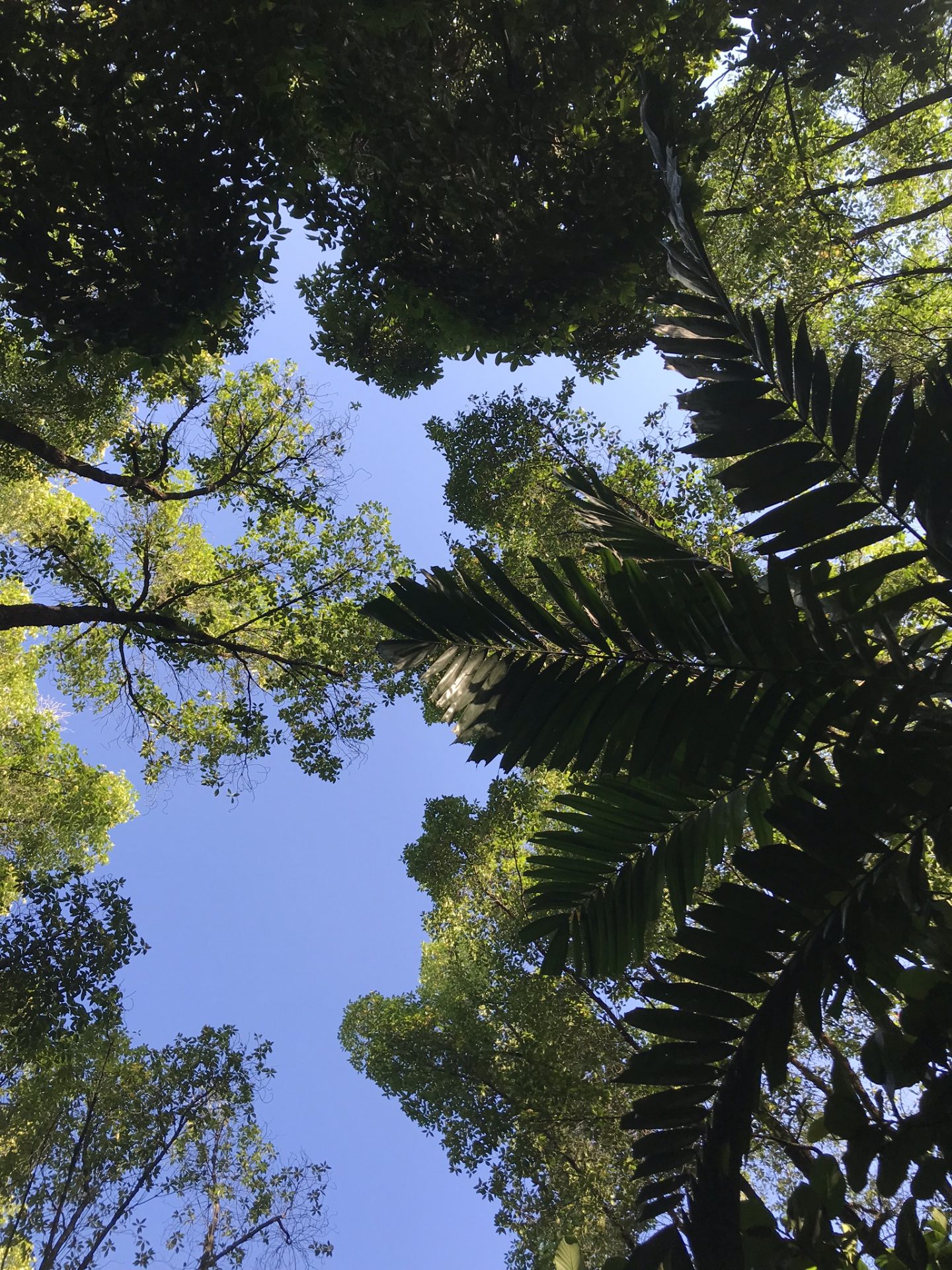 As some of you will know from reading the blog, I LOVE the Southern Ridges. It's our go to place on the weekends. From exploring the Nature Playground in Hort Park (see here for our full guide!), taking in the views from Henderson Waves, or having a well-deserved coffee and cake at Wildseed café. I must be honest though, the place I didn't have much time for is Kent Ridge Park.
I thought it was time to change that and get out exploring what Kent Ridge Park had to offer. Most importantly, does it pass the test for being a kid (or more specifically in our case – toddler) friendly option? As our nearest park it was also the perfect outdoor exercise destination during the recent Covid-19 Circuit Breaker.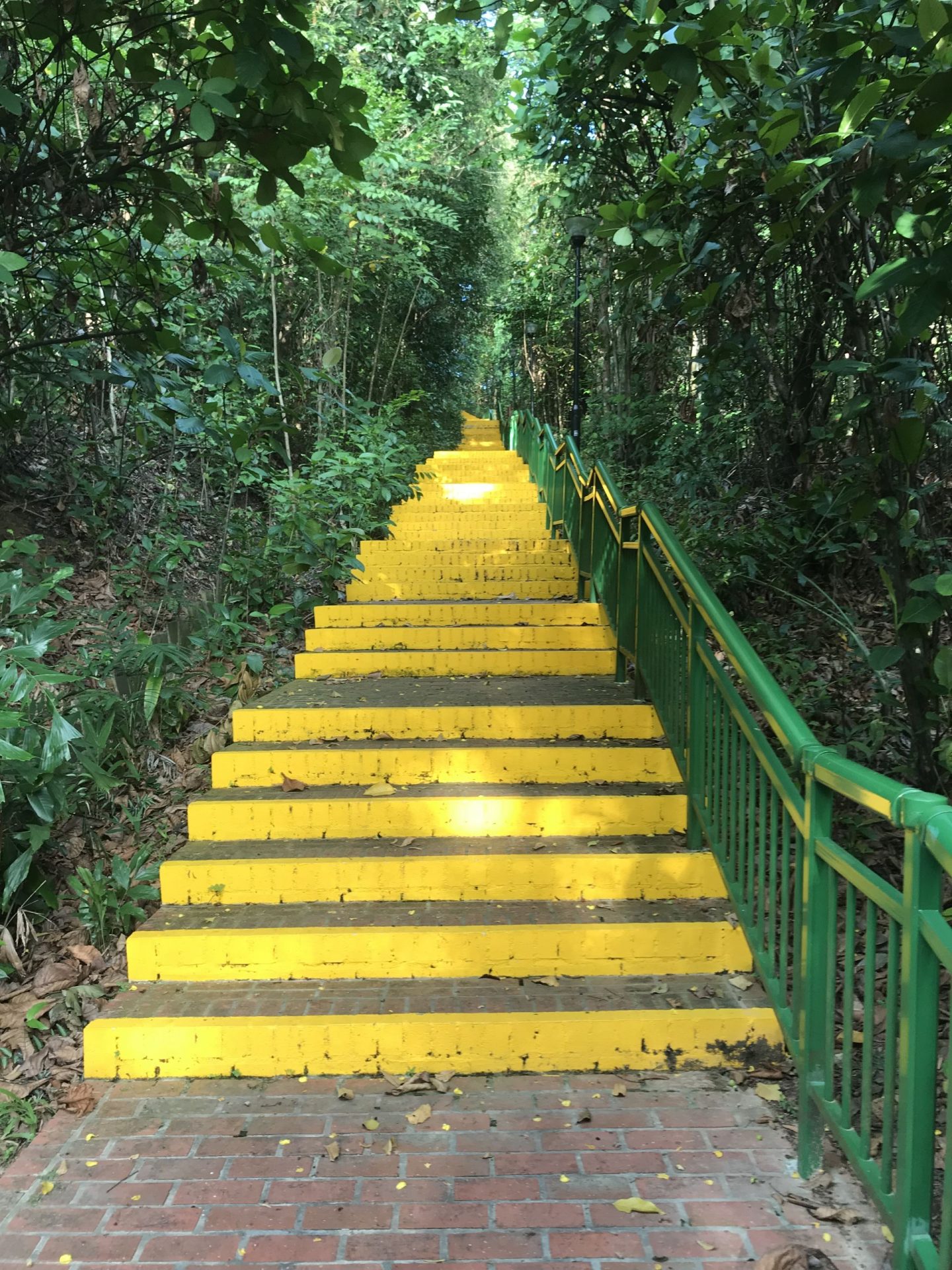 Let's start with the issues – STEPS. And lots of them. That's the main downfall with Kent Ridge Park and I've tried extremely hard, but still seem to encounter steps! Just a warning if you intend on bringing a pram. I have found a few pram friendly routes though (more on this below!) so don't be too deterred. Kent Ridge Park still has lots to offer and is a nice addition to exploring the Southern Ridges (if you can see beyond the steps!)
First a bit of history…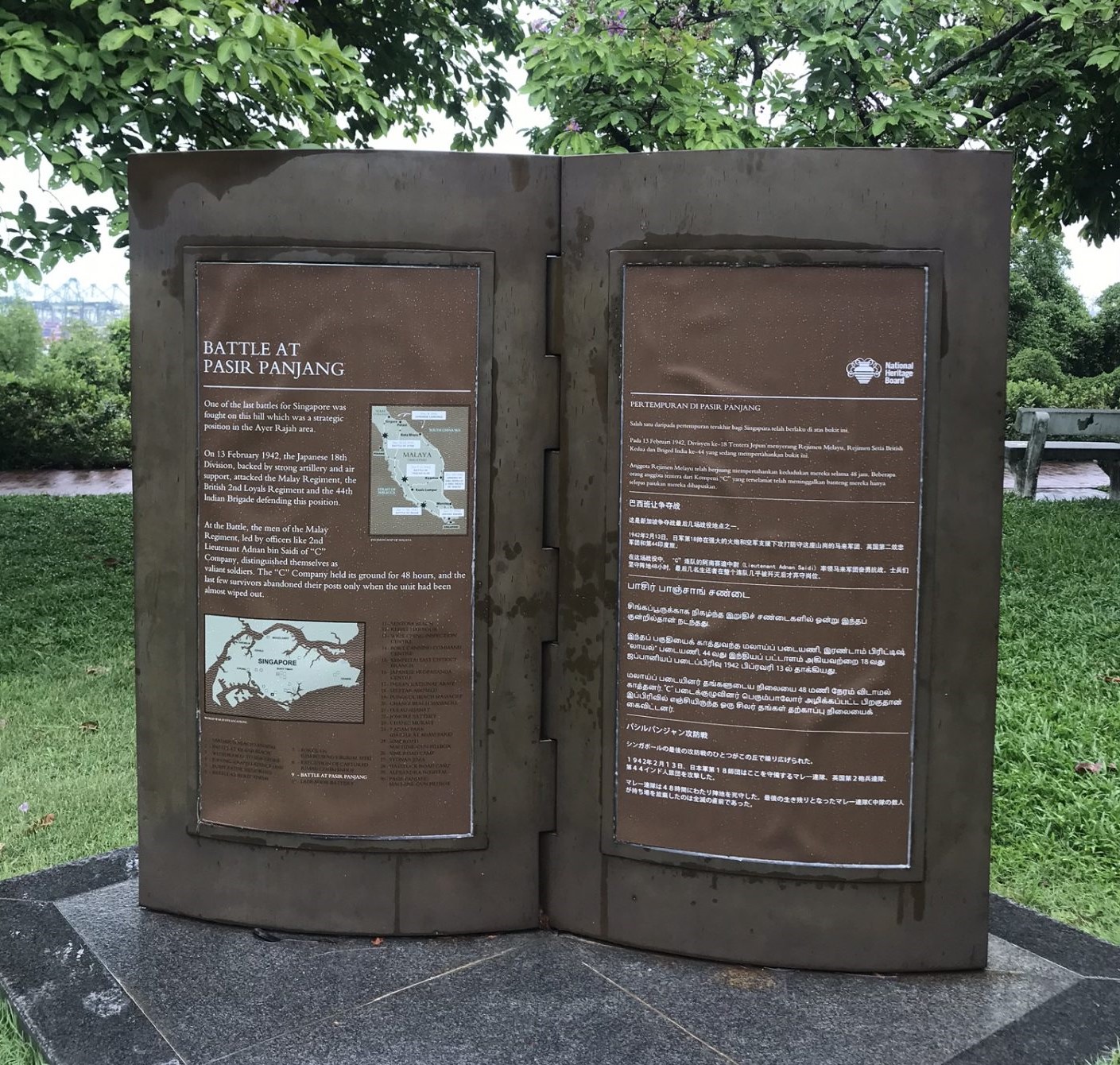 Not only does Kent Ridge Park offer some great scenery and nature, it also comes with a lot of history. It played a critical role in WWII when it was used to defend Singapore against the Japanese invasion. You'll see information on the Pasir Panjang battle throughout the park. There's also Reflections at Bukit Chandu – a World War II Museum that's worth a visit for adults and older kids alike. (Note it's closed at the moment and is currently undergoing a revamp and is set to re-open in early 2021).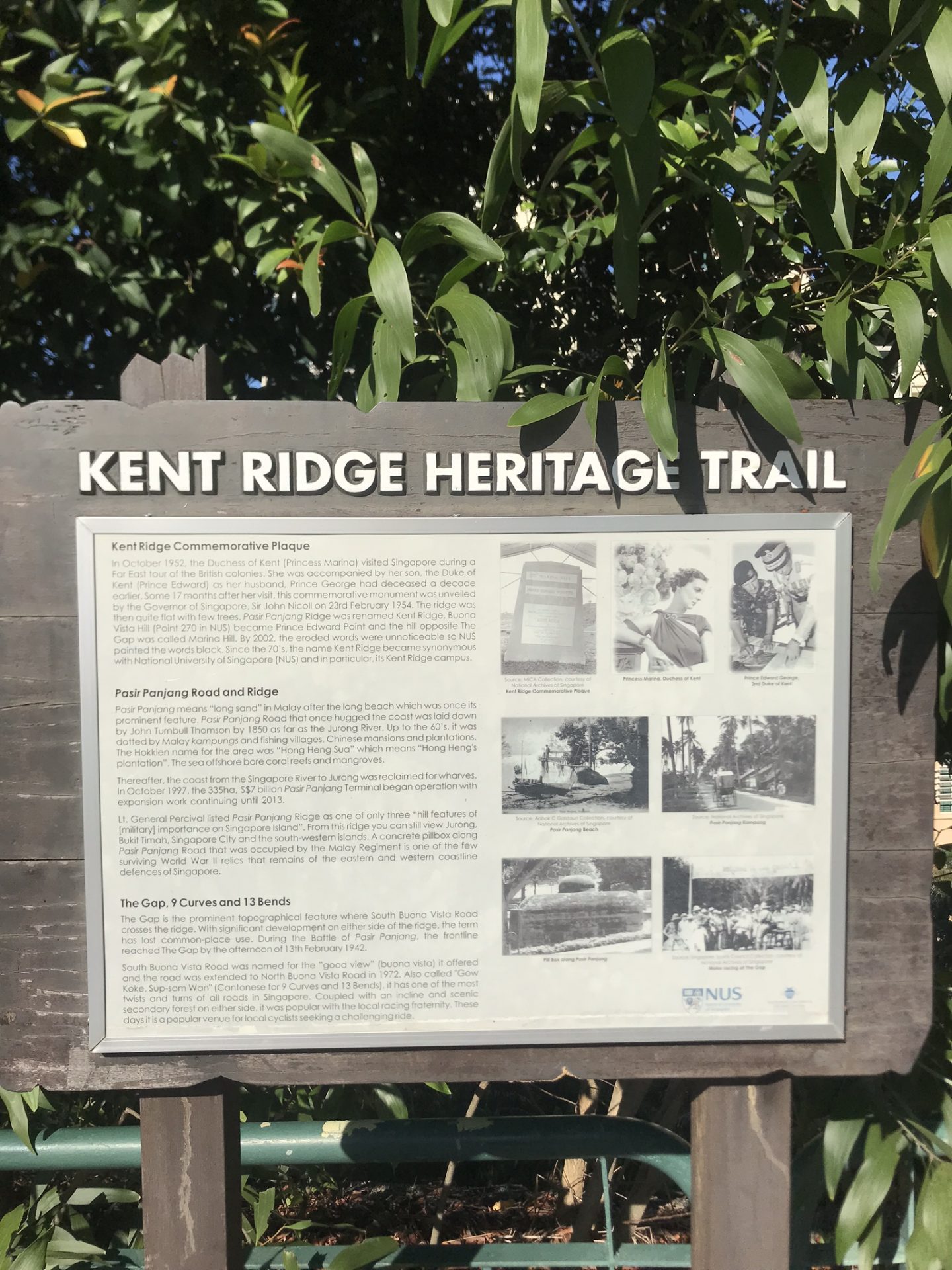 For more history have a look at the Heritage Trail. Dotted throughout the park you'll see signs and information about this trail. It actually extends beyond Kent Ridge Park and forms over 10 historical places, with the signs providing a brief history on each one. You'll find a number of them in the park that are worth a look.
Things to see and do in Kent Ridge Park
Dragonfly Pond
Kent Ridge park offers two pond areas where you might spot a dragonfly or two, or an array of birds, so is a nice option for the kids to visit. There's also a dedicated fishing area. Both ponds are up towards the Science Park end of the park.
A well hidden playground
For most of my visits here I never realised there was a playground in Kent Ridge park. This was actually one of the reasons I wasn't such a great fan, especially when Hort Park and West Coast Park offer such great playgrounds. Whilst Kent Ridge Park admittedly can't compete with the latter, it does offer a small play area at the south east end of the Park. You will have to face the infamous steps of course, but it's a good addition if you're coming with kids.
Fitness equipment and some sand!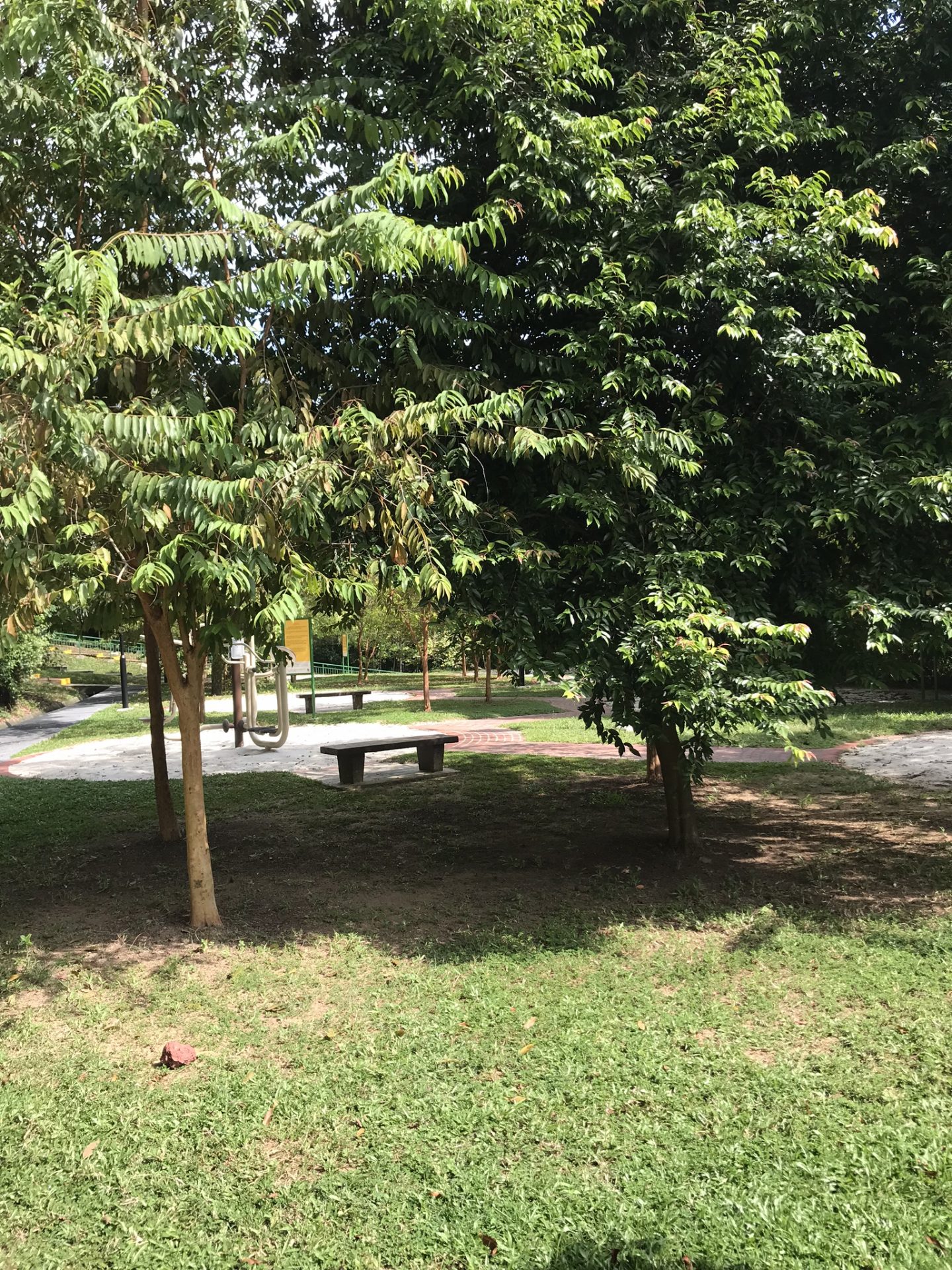 What it lacks for in terms of a large play area, it makes up for in the extensive fitness area. Perhaps an option for the older kids?! There are some sandy areas here too. Not officially sand pits by any means, but I'm sure you could spend a bit of time here if you pack your bucket and spade.
Children aside, this is a great park for fitness equipment if you are looking for a workout. (Although if you run up the hill to get there you might be a bit tired to do it justice, it's a BIG hill).
Canopy walkways and fabulous views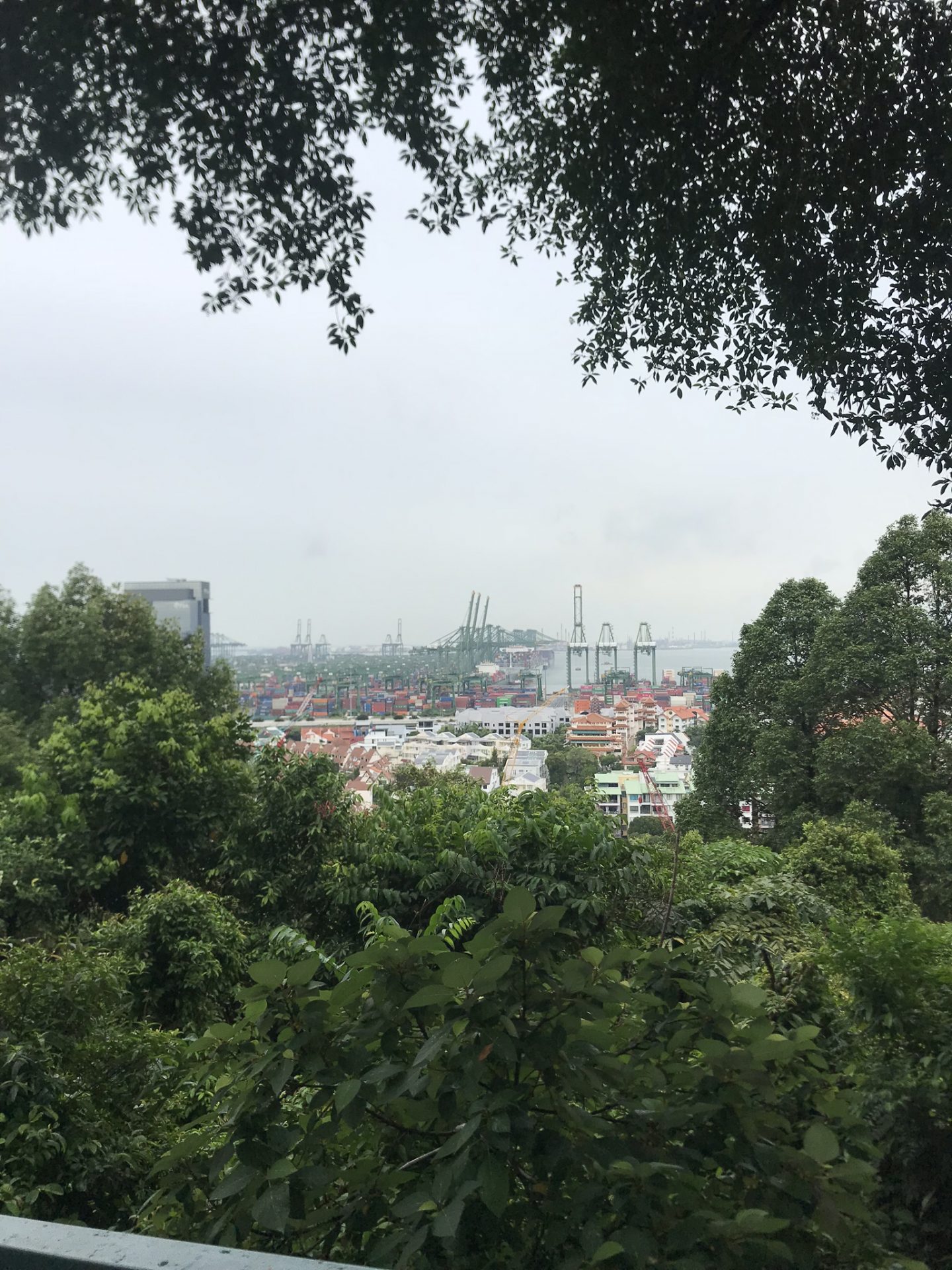 What Kent Ridge does win on is views. As one of the highest out of the parks, if you aren't afraid of the hike, then the views from the top are impressive. The highest point is from Car Park B. Here you'll find a dedicated lookout with views over the sea and islands beyond (and of course the port).
I think the best view however is from the 280m long Canopy Walk which connects Kent Ridge with Bukit Chandu Museum/link to Hort Park. The views this way are a lot greener and look out over Pasir Panjang nurseries.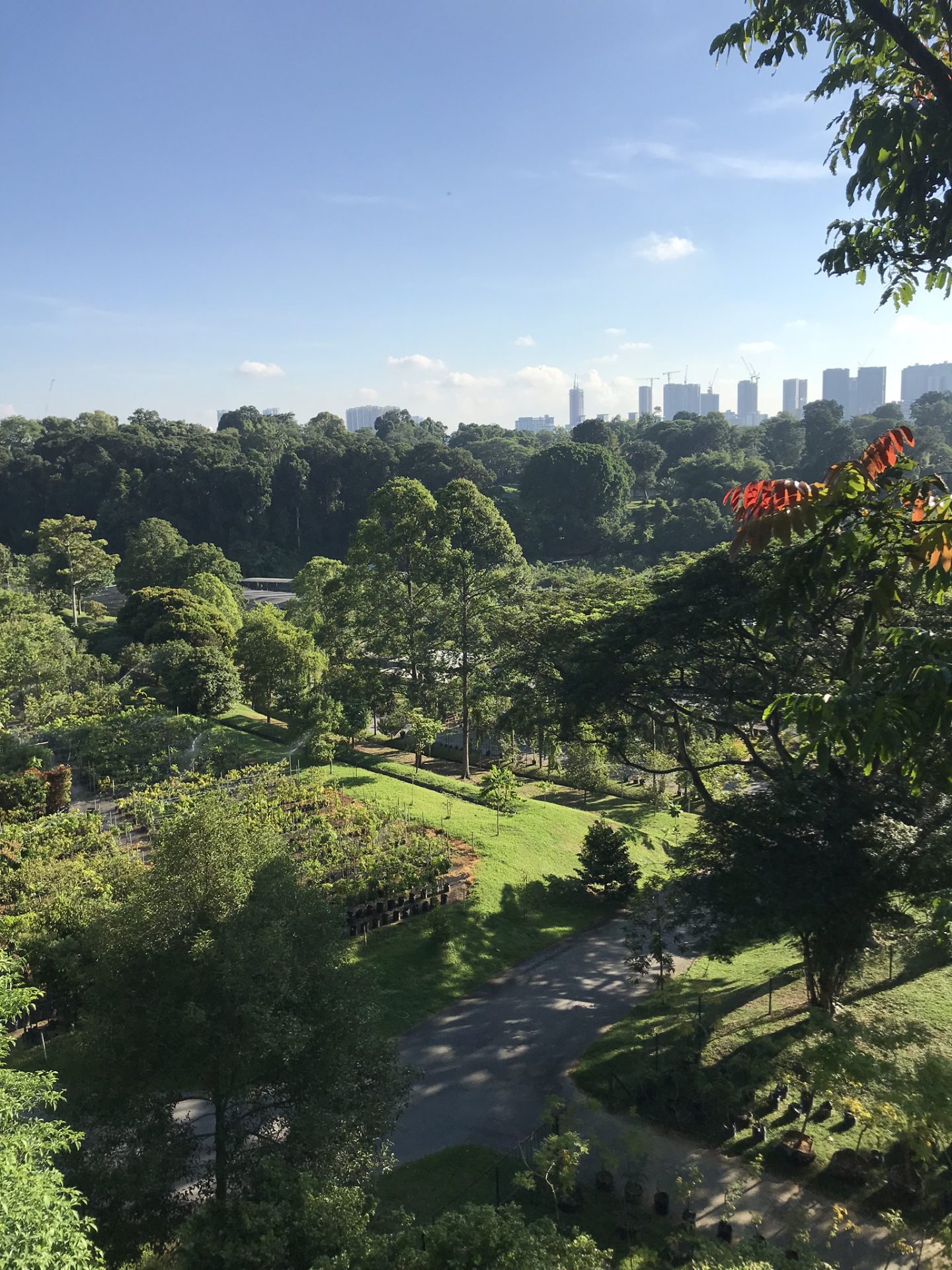 Fun fact – Garden of the Bay source some of their plants from here!. This elevated metal canopy walk puts you firmly in the treetops so it's also a popular one for the kids.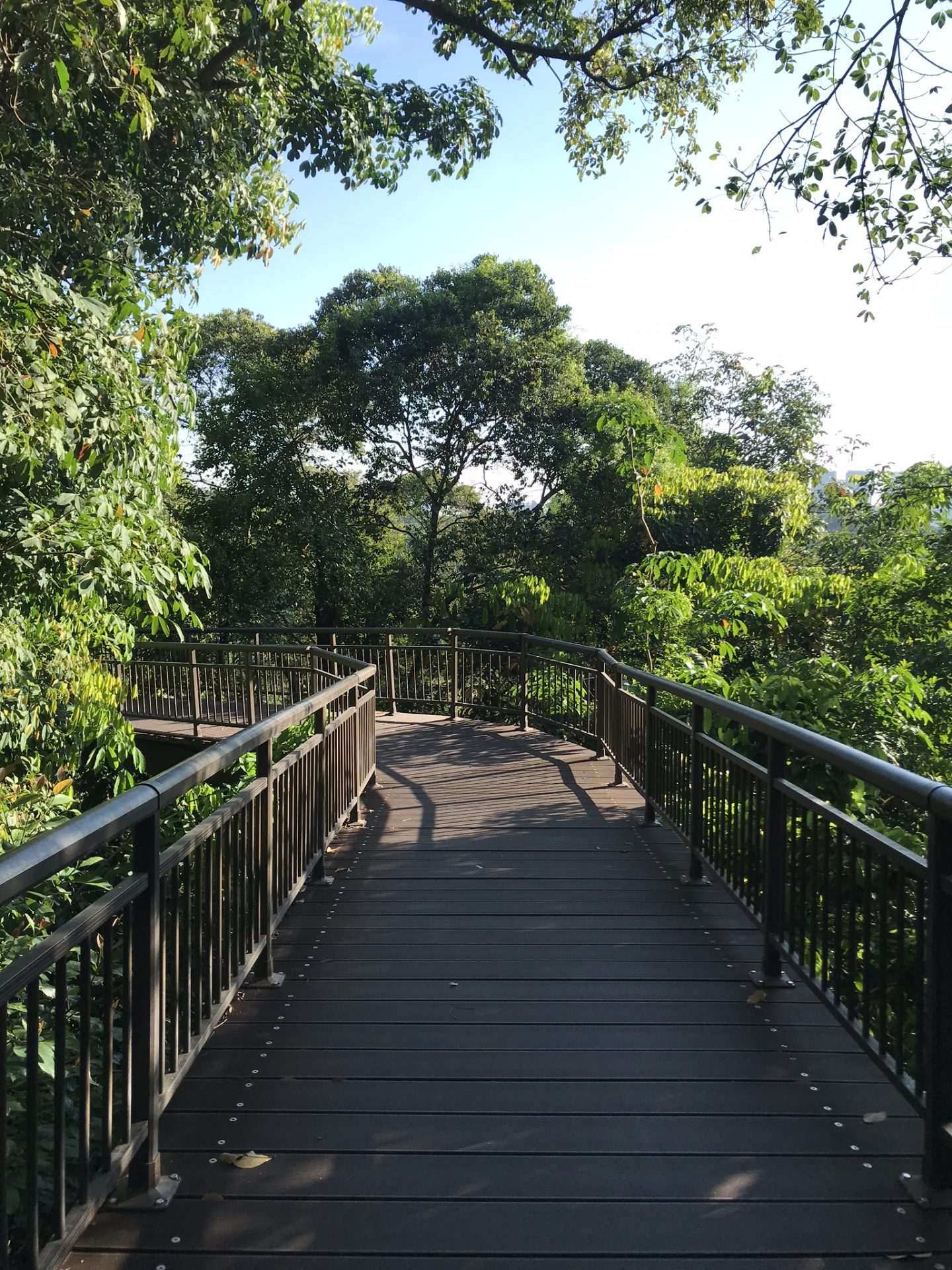 Tree lined (scoot friendly) pathways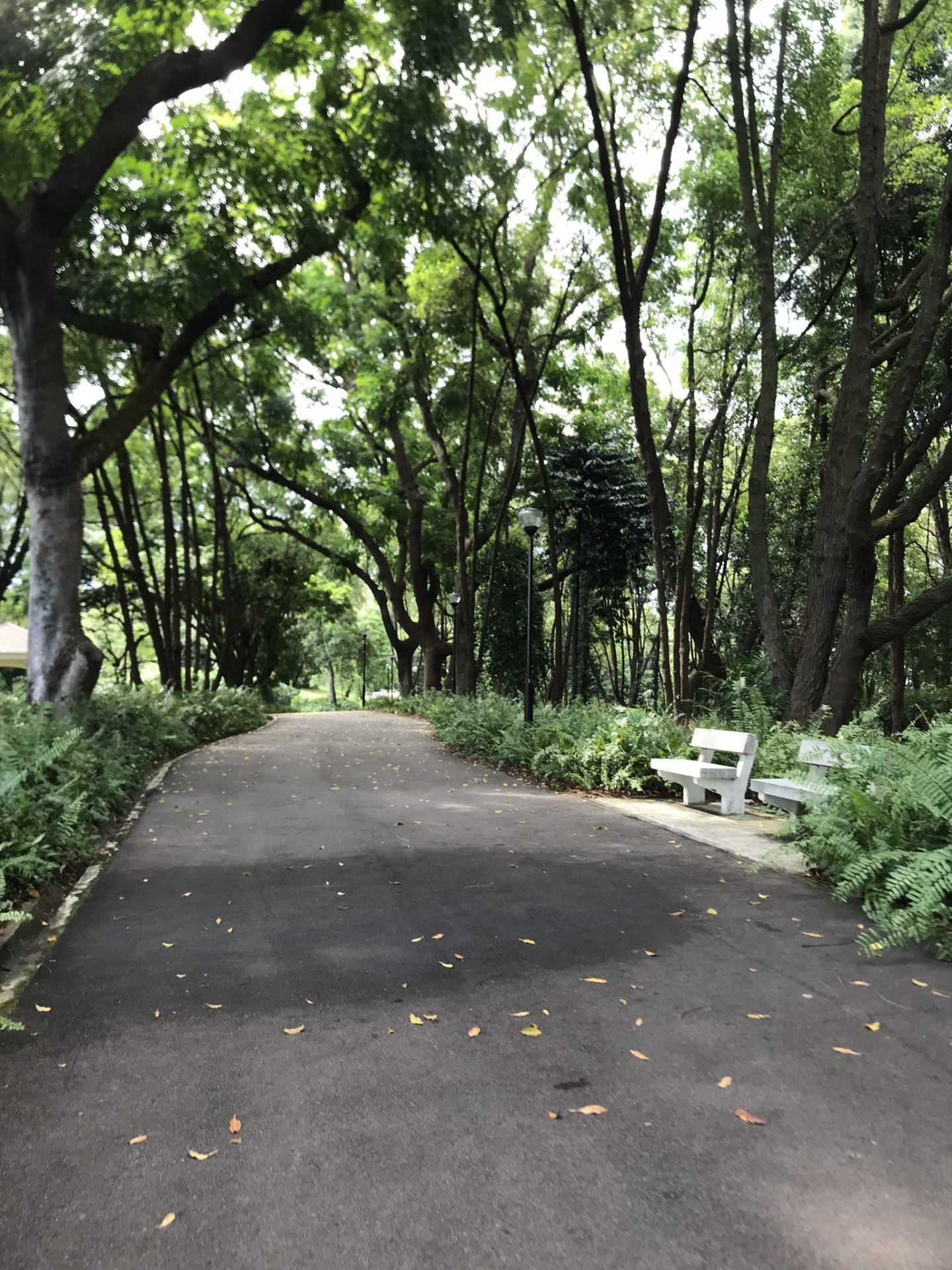 Once you've actually made it into Kent Ridge Park (if you've walked it – well done), then it's actually pretty flat. There's even some great, wide path areas which do pass the scooter test. It's not as extensive as our favourite West Coast Park, but it does offer a nice change of scenery. It's often a quieter option too.
Reflections at Bukit Chandu Museum
As mentioned above, Kent Ridge Park also offers lots of history due to its heavy involvement in the Battle of Singapore. The Reflections at Bukit Chandu museum has lots more information on this historic battle. Sadly it's closed for a revamp at the minute, but it's definitely one to add to the list for older kids when it reopens in early 2021. Find out more information here.
Mountain Biking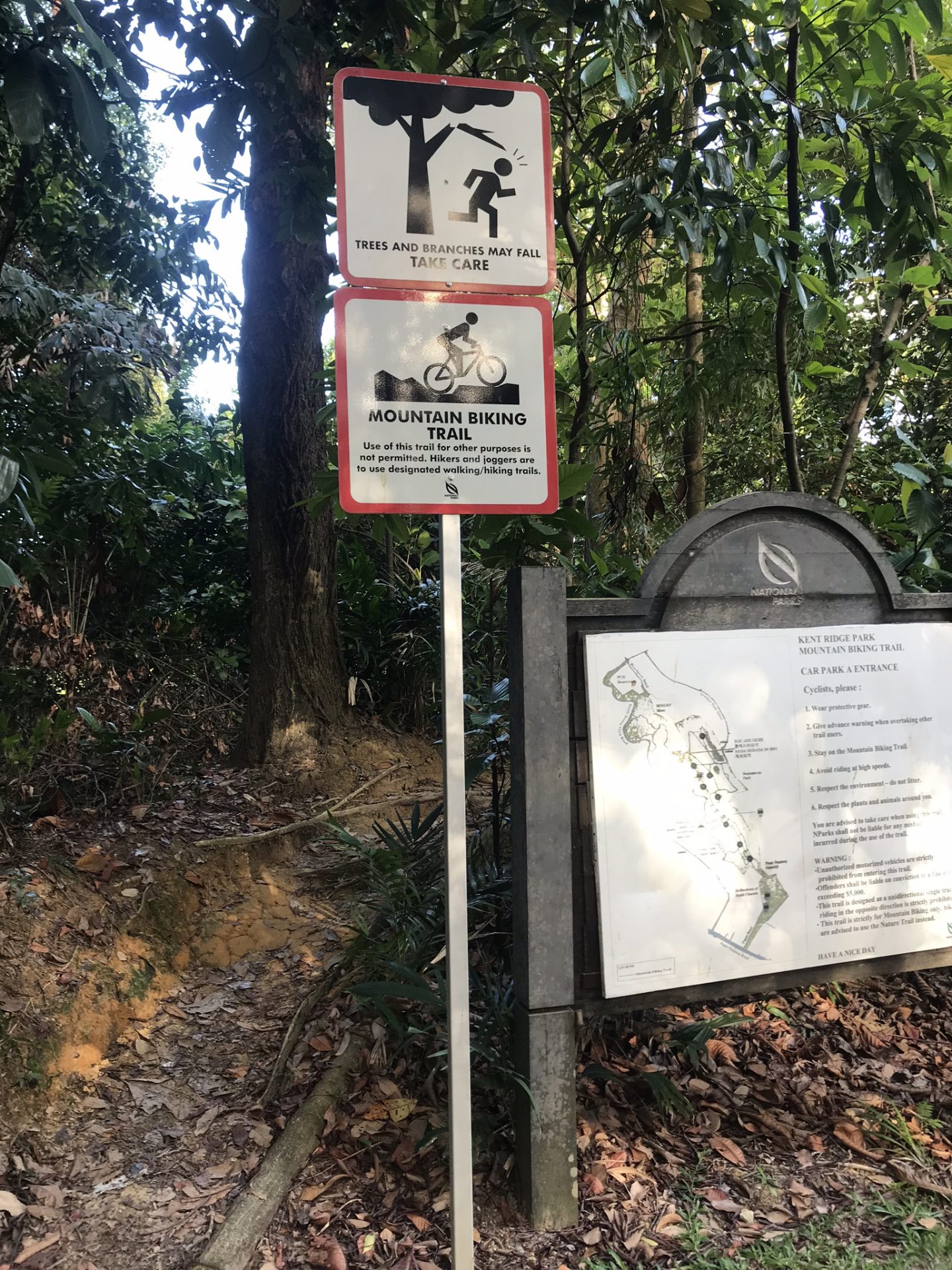 If you're equipped with mountain bikes then there's lots of fun to be had with the dedicated trails dotted throughout the park. Not for the faint hearted, and often downhill, they are for those with at least some mountain biking experience. Although having said that I've seen many a kid fearlessly take it on!
Easy access to Hort Park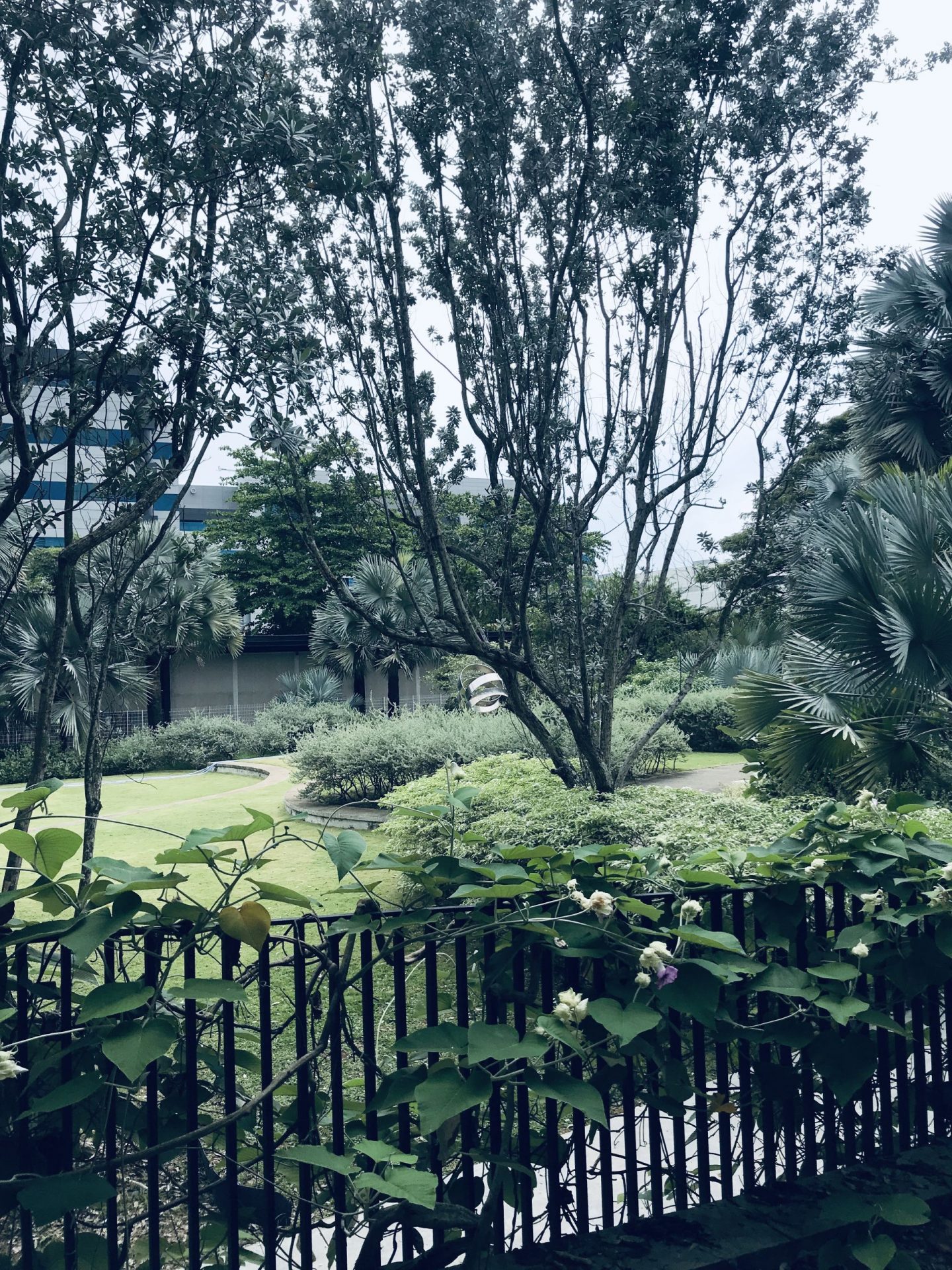 Easy access to Hort Park maybe, (see our guide for Hort Park here) but NOT if you are coming with a pram. Opt for a carrier if you're little one is little enough, or it's quite an extended walk to avoid those dreaded steps. It is possible, but it means walking down Pepys Road (by Bukit Chandu Museum) to Pasir Panjang Road. You can then cut back into Hort Park via Pasir Panjang Road (a bit confusing that the latter has the same name!).
Although not ideal, you could make the most of this detour and coincide it with a stop for food. You'll find the ledendary Kopitan hawker stall – Fei Zai Pork Rib Prawn Noodle here. Get there before 1pm though or it will be sold out! If you're pram free, then it's an easy (downhill) walk into Hort Park from the canopy walk.
Where to eat near Kent Ridge Park
Stop for pizza on the way home!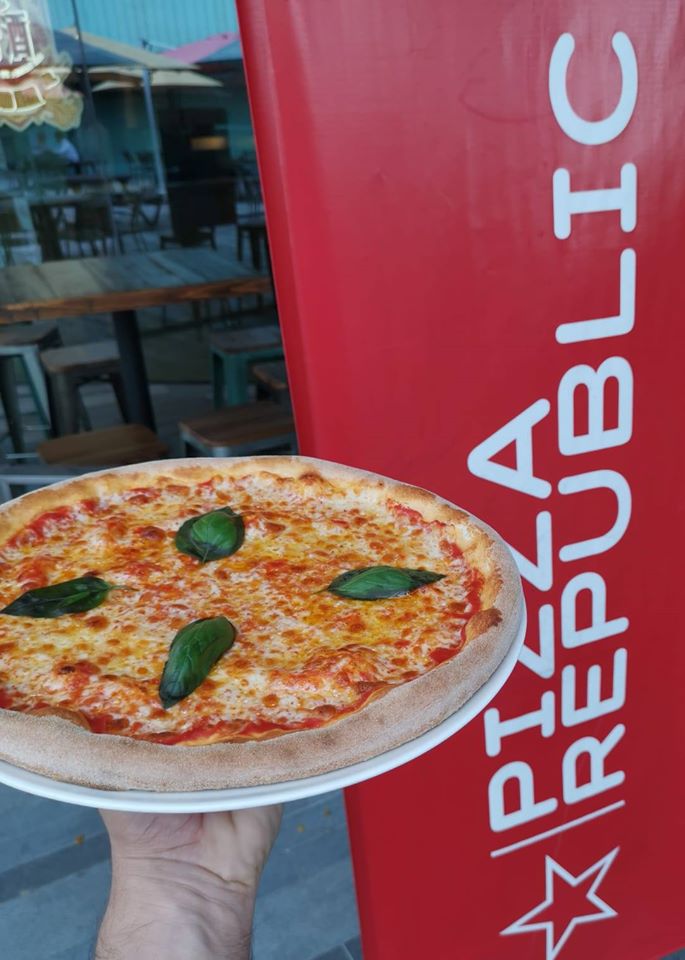 Although there's no eateries in the park, you can choose your route so you add in a pitstop on the way home. If you follow the signs for the Science Park you'll reach Kent Ridge MRT. As well as being convenient for transport, it's also surprisingly ok for food.
Pizza Republic is a great option if you're hungry, although it doesn't open until 5pm at the weekend. Alongside the obvious (pizza), it also offers an extensive range of craft beers. So the perfect reward after the strenuous hike.
Pizza Republic is part of Savour World which has a few food options and lots of outdoor seating. It mainly caters for the nearby Science Park offices so is a good quiet option on the weekends.
Kid friendly dining options with playgrounds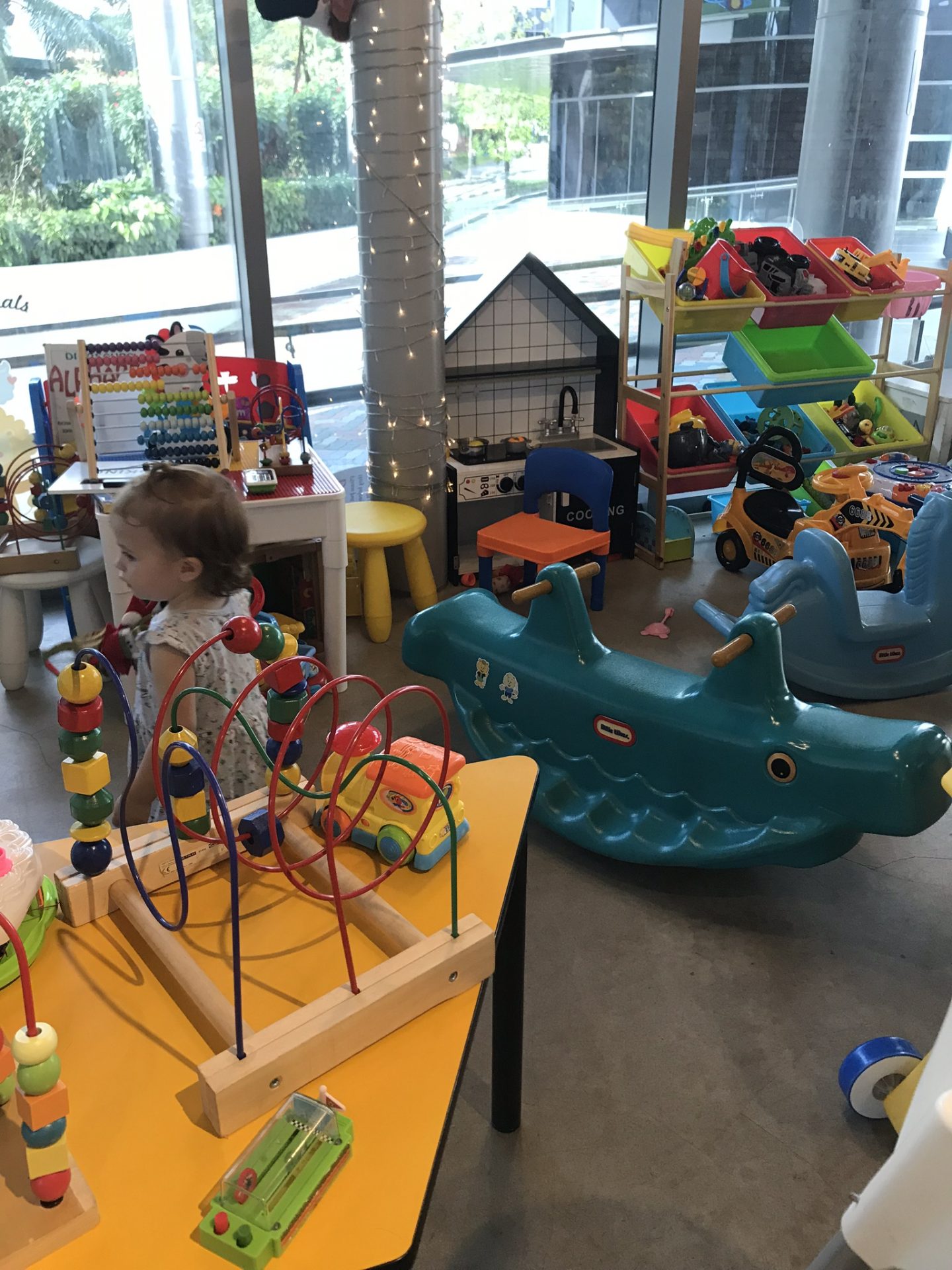 Talking of Science Parks, the other favourite is in Science Park 2 and you can cut in from Kent Ridge Park along Buona Vista Road. This area offers two very kid friendly (and play area approved) eateries (see here).
Or a coffee at Paddy Hills
If you're after just a quick coffee fix, then our favourite is Paddy Hills. This is a downhill (luckily!) walk from Kent Ridge Park. Our local, it is the perfect coffee pick me up and their cake and food selection if also very impressive.
Check out this post for more inspiration for dining options in the West!
How to get to Kent Ridge Park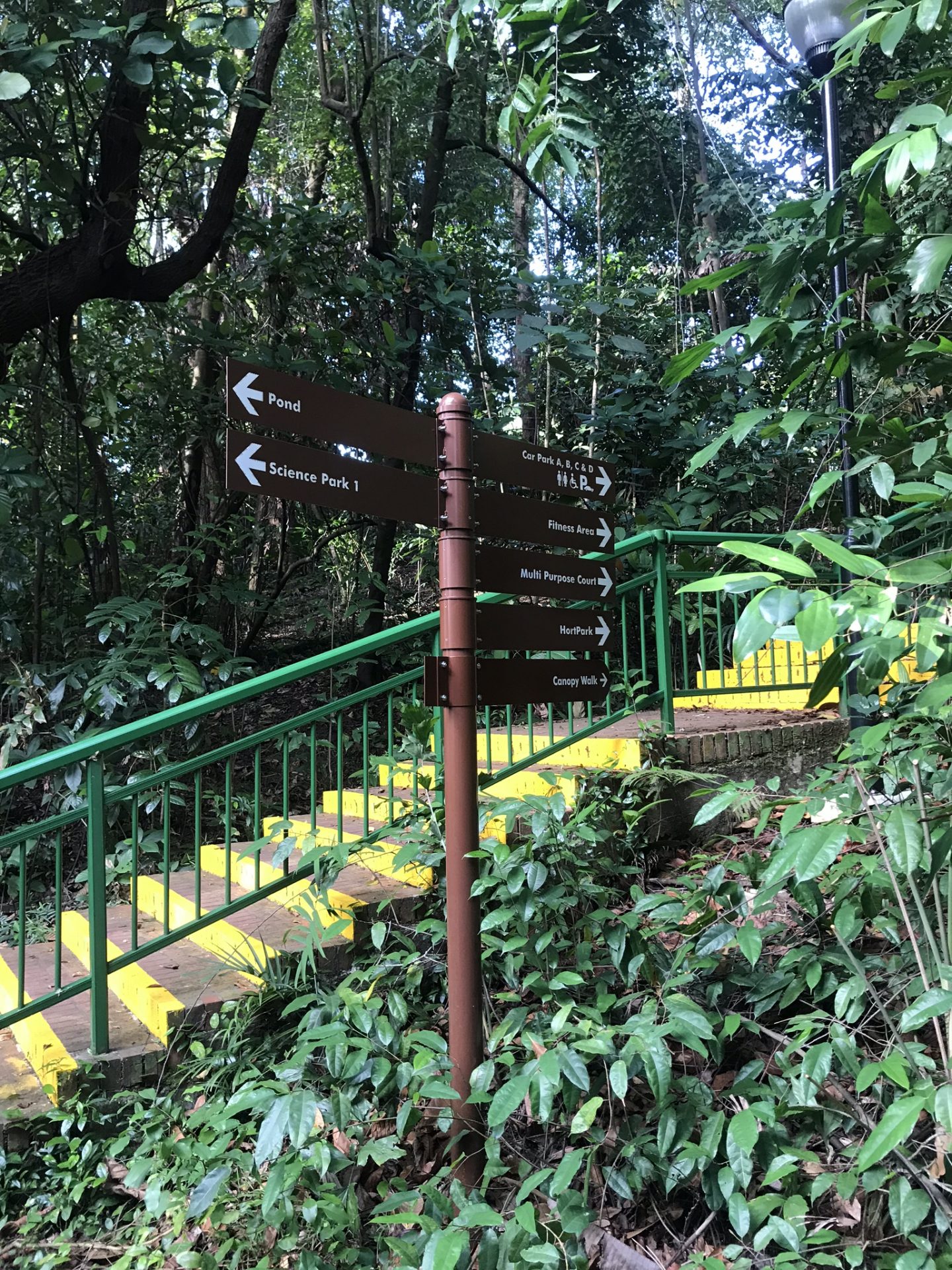 Kent Ridge Park is positioned between three MRTS – Kent Ridge, Haw Par Villa and Pasir Panjang. If you're exiting at Haw Par Villa then it's a good 30 minute walk. Alternatively you can hop on the 200 directly outside the station which takes you to the bottom of the main entrance for the park. If you're bringing a buggy then it's best to head to Pasir Panjang MRT. You can then enter via Pepys Road (bringing you out by the canopy walk/Bukit Chandu Museum) – it's not quite as steep as the main entrance.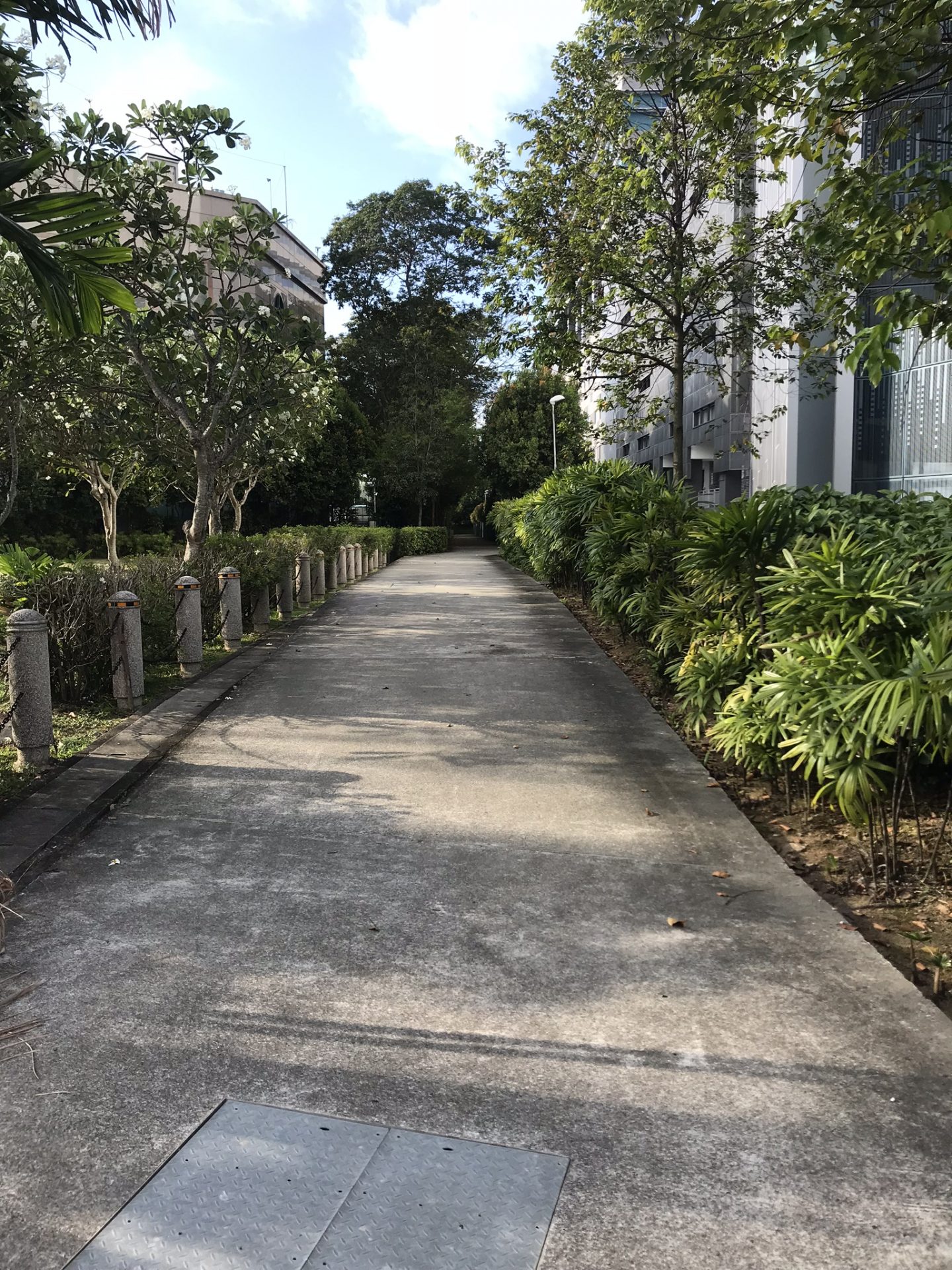 You can also enter via Pasir Panjang Road and through the Hort Park park connect here but avoid this if you're with a pram. Finally, Kent Ridge MRT is a 10 minute walk. It will bring you in at the very far (west end) of the park, near the ponds.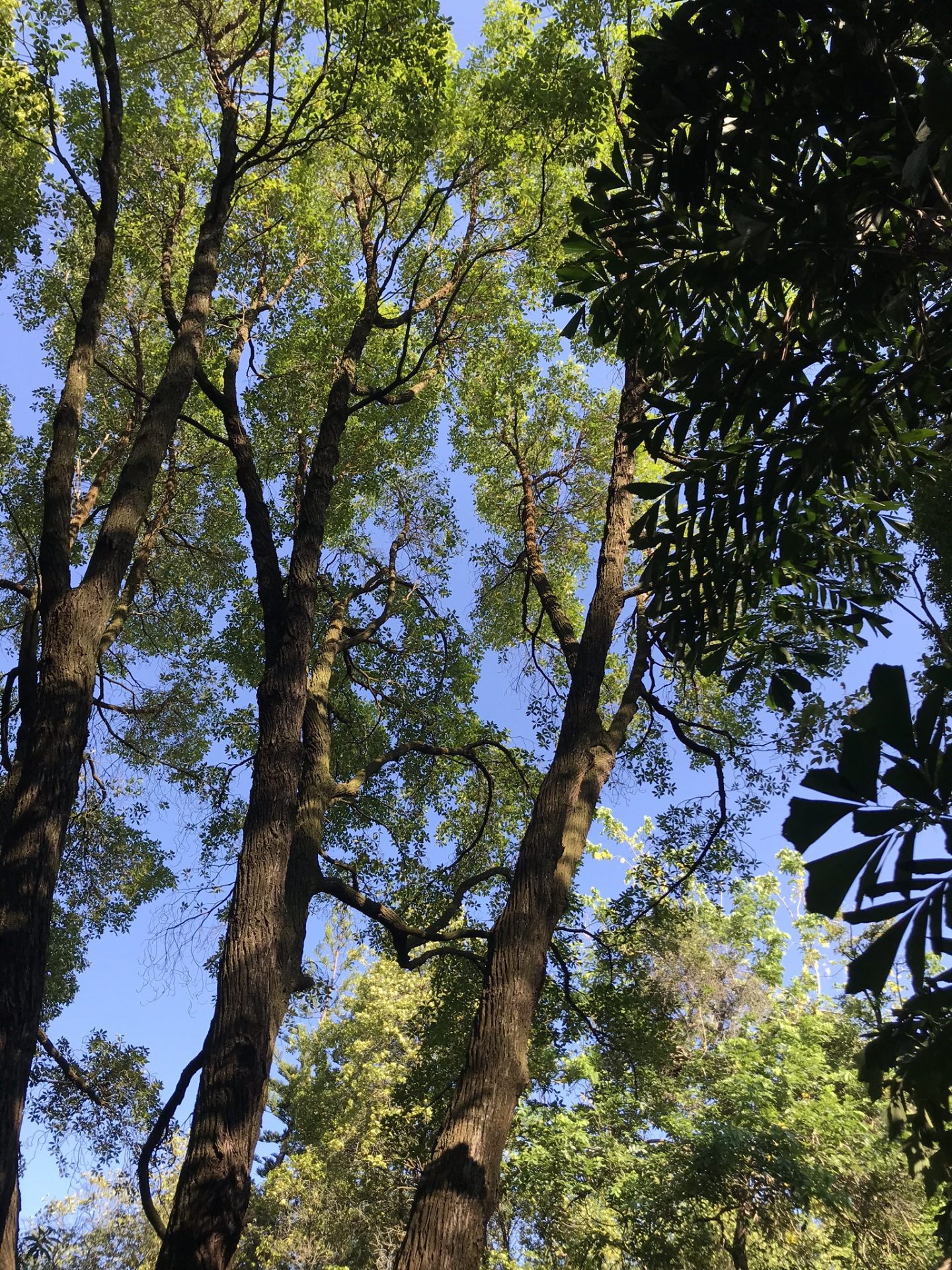 The Guestbook's comment: "Kent Ridge is definitely a grower – it's somewhere I initially dismissed, spoilt by the other park options close by, but I'm starting to come round to this quieter, often overlooked, but equally beautiful option."
Looking for more kid friendly things to do in the West? Check out this guide for our favourite picks!