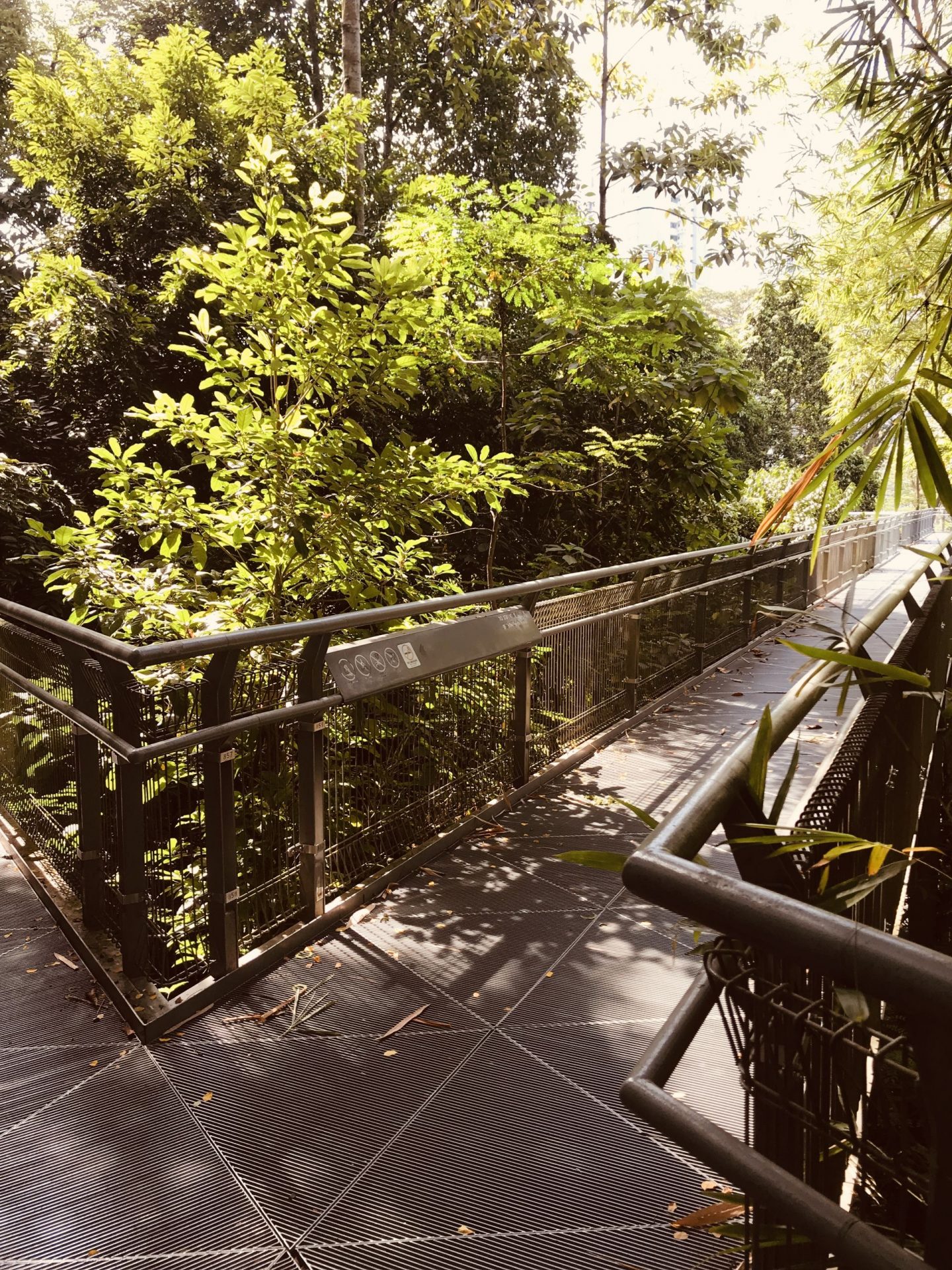 Continuing with our Southern Ridges series, we're covering the next park on the list – Telok Blangah and Henderson Waves.
Where is Telok Blangah Park?
Connected to Hort Park by the beautiful and ever-popular forest walkway (more on this below), Telok Blangah Park is an excellent addition to a Southern Ridges Walk. Although I probably wouldn't class this as a park in the same way I do West Coast or Hort Park (it always seems a bit smaller but that might be me!), it still has plenty to offer…
What to see and do in and around Telok Blangah Park
Henderson Waves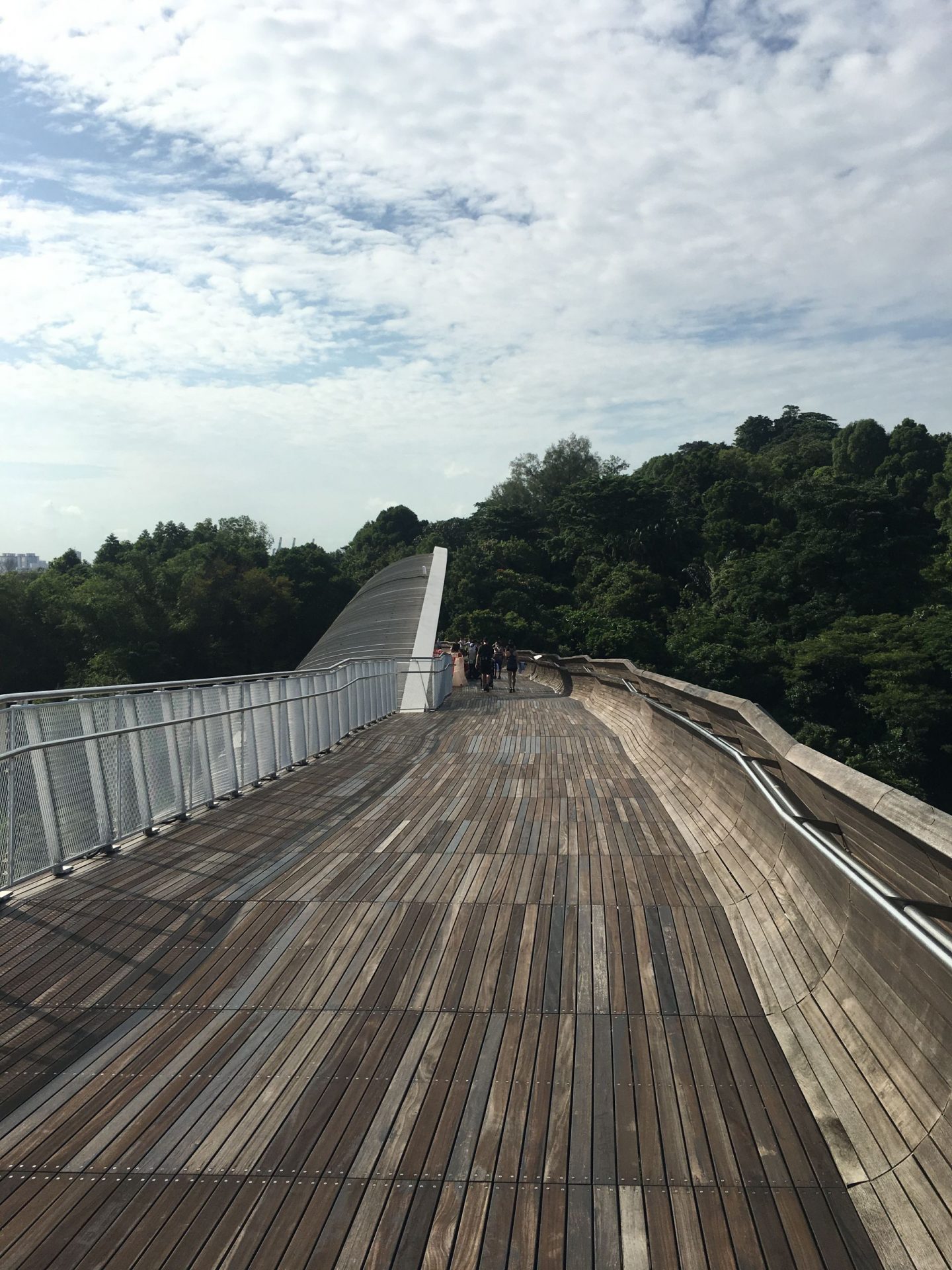 One of the most iconic structures in Singapore, Henderson Waves, is probably one of the reasons Telok Blangah Park is so popular. At 36m, it provides fantastic views of the coast in one direction, and inland to the city and beyond.
The bridge isn't called Henderson Waves for nothing, and if you've seen it from afar, you'll be familiar with the easily recognisable wave shape. That continues when you're on the bridge, too, with wooden, wave-like seating to catch your breath and take in the view.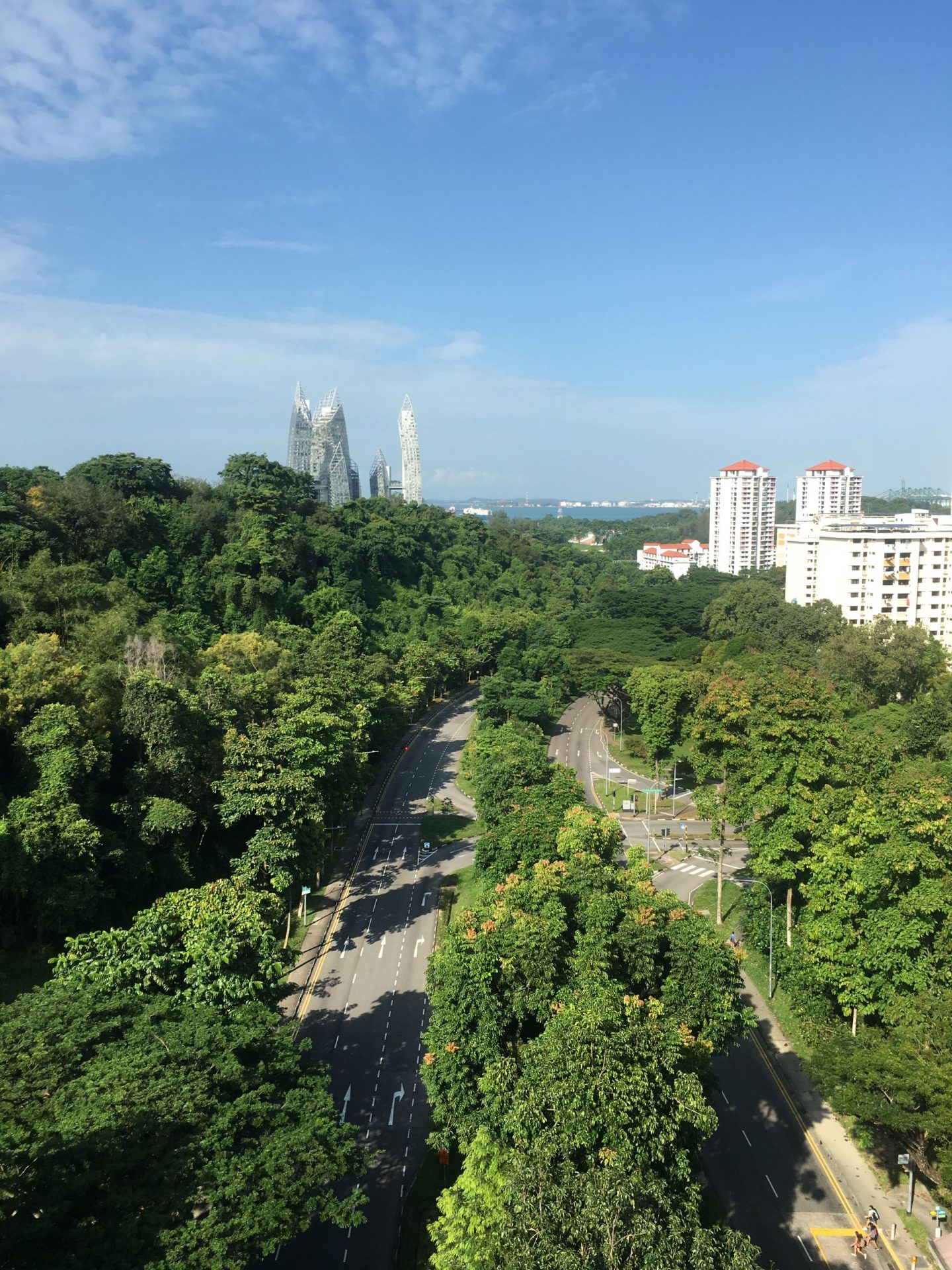 It is a bit of a climb to access the bridge, which is expected given the height, but it's definitely worth the effort!
Did you know? Henderson Waves is the highest pedestrianised bridge in Singapore!
Fitness Corner at Telok Blangah Park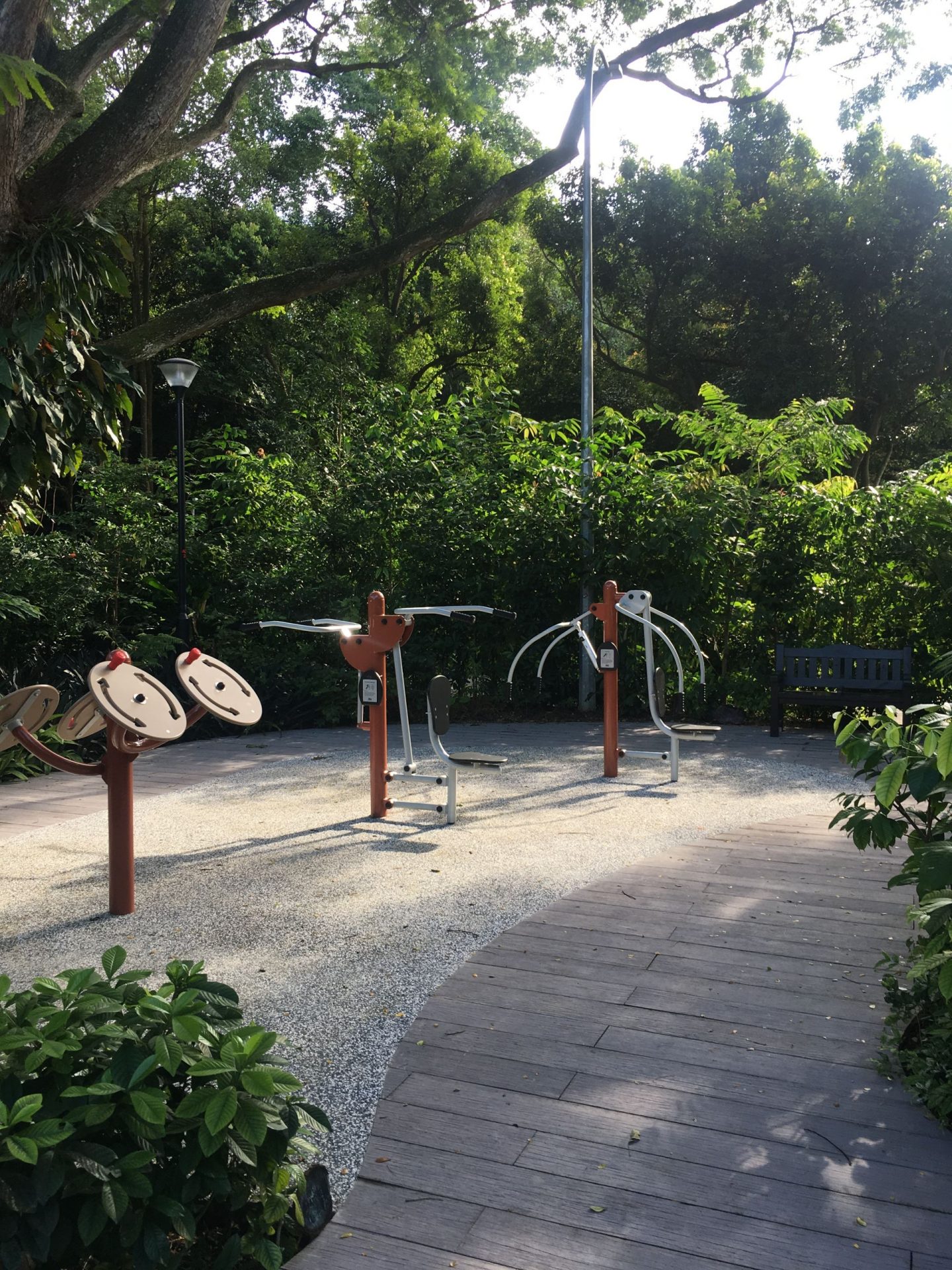 If trekking itself isn't enough in terms of fitness, then there's a small selection of fitness equipment in Telok Blangah Park. Alas, no playground, but there's still enough attractions to keep the kids entertained (see below).
Therapeutic Garden at Telok Blangah Park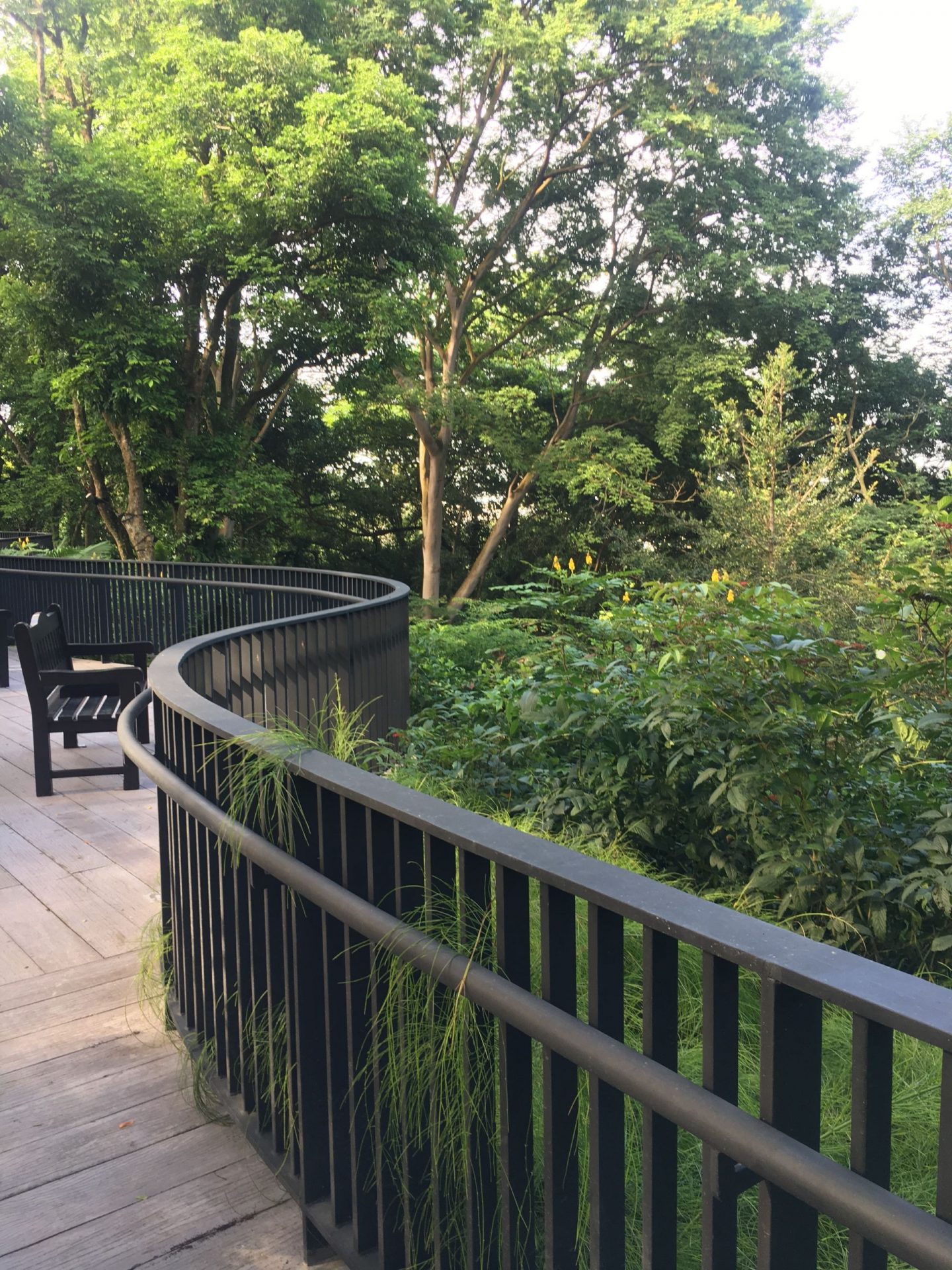 The Therapeutic Garden is a lovely addition to the park, and one of several new gardens that are springing up across Singapore, that has been carefully designed with the mind in mind! If you're looking to recharge or refresh, then this should be just the ticket. If the kids want to explore, just make sure they are quiet!
Forest Walk between Alexandra Arch and Telok Blangah Park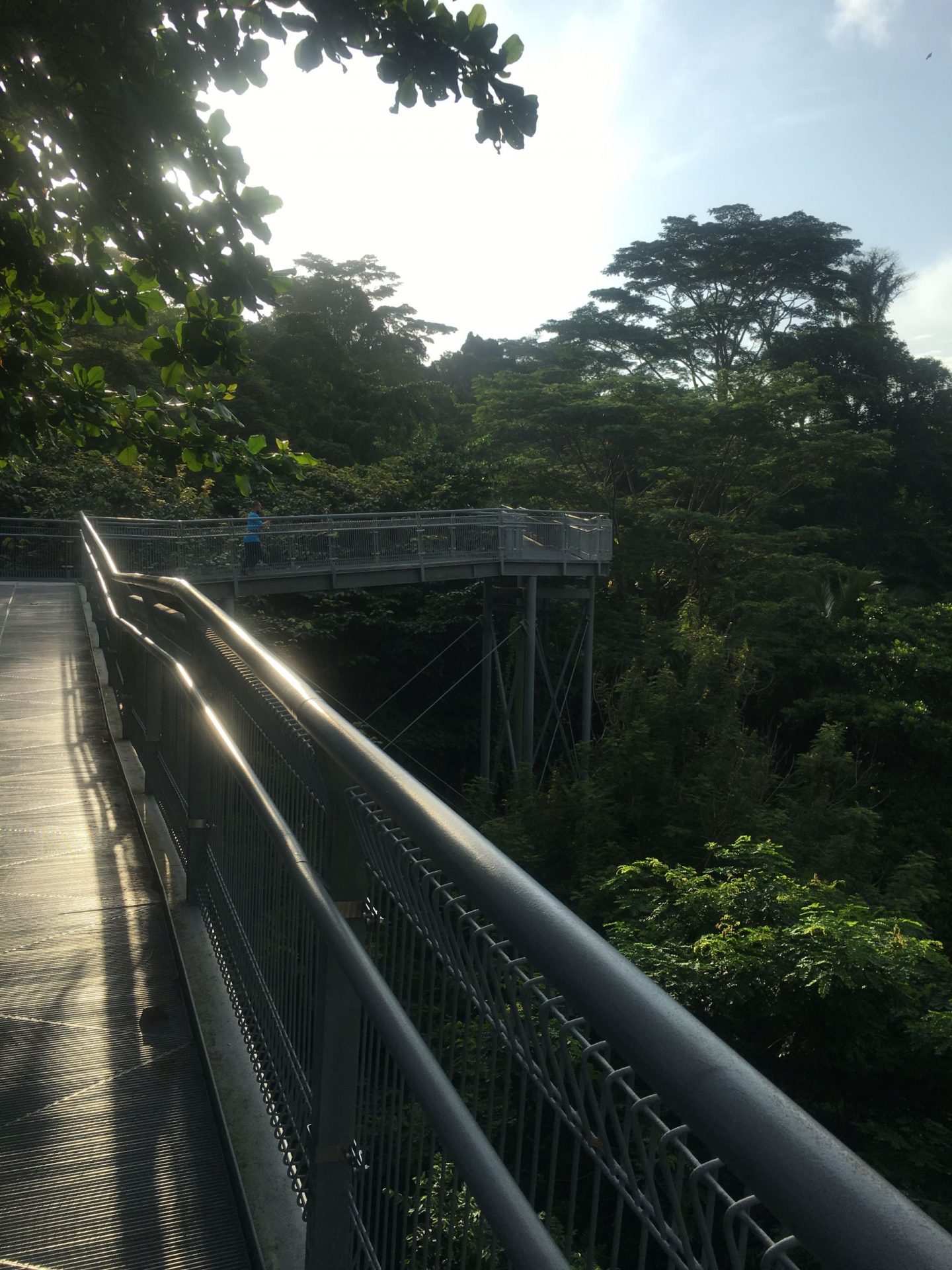 This is my favourite walk along the Southern Ridges connecting Hort Park to Telok Blangah Park. It's a series of impressive metal walkways, making you feel like you're really up in the canopy of the forest. It's uphill from Hort Park, but completely pram friendly (no steps!), so it is perfect and accessible for all.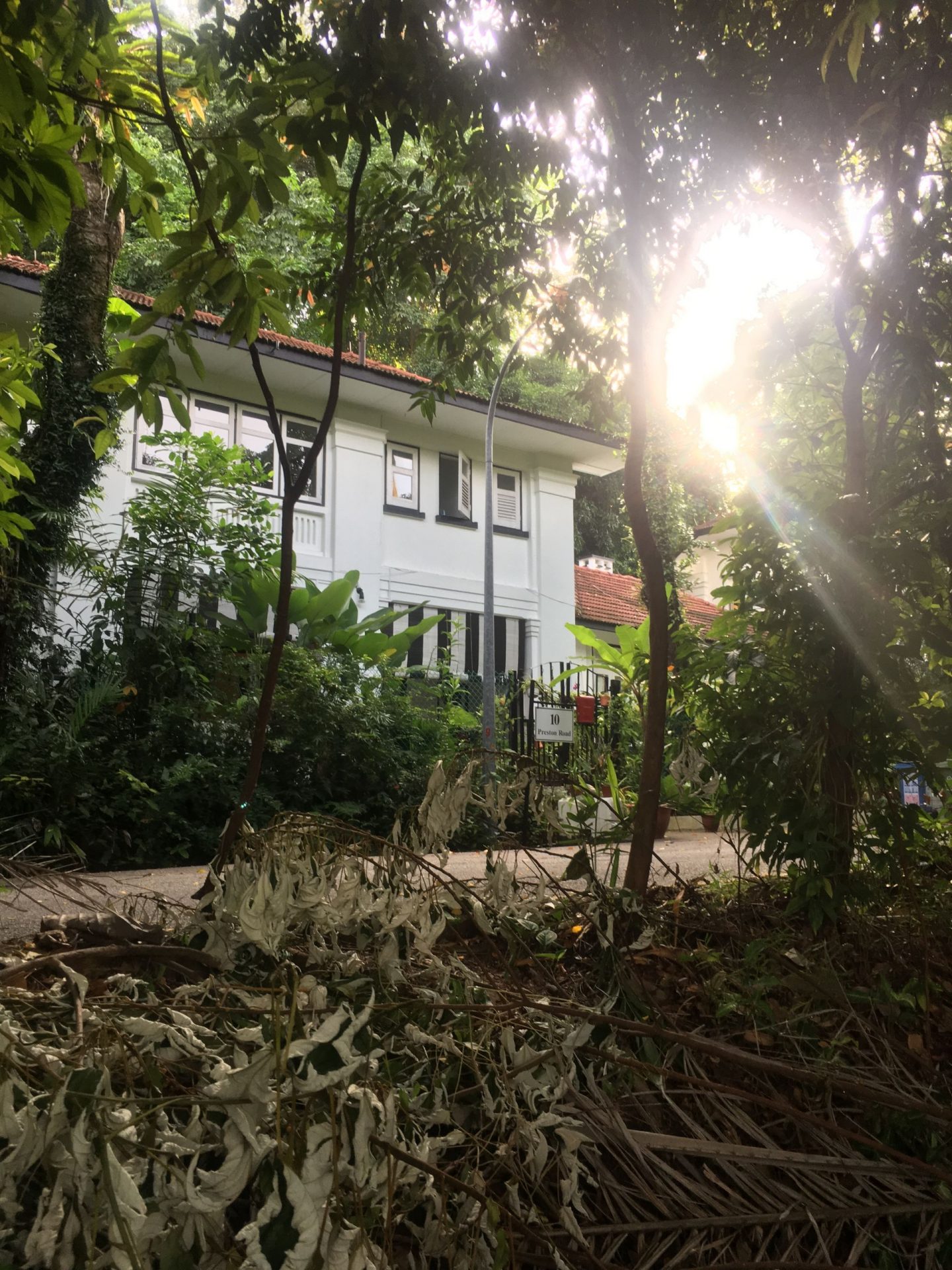 There are also great views as you work your way up to the top (and get rewarded with a pitstop at Wildseed – see below!) If you're feeling more adventurous, you can always try the Earth Walk on the ground below, watch out for the bugs though!
Terrace Garden
There's no avoiding the steps on this one, but if you're after more views, then trekking it up to the top is a must. You'll also be rewarded with the beautiful flowers on offer, so it's great for photos. You might find a wedding party from nearby Wildseed, which is also a popular Wedding venue alongside neighbouring Hort Park.
Did you know? Telok Blangah Park has long been the gathering spot for traders from years ago – Alkaff Mansion was originally built as a meeting point by wealthy Arab traders.
Earth Trail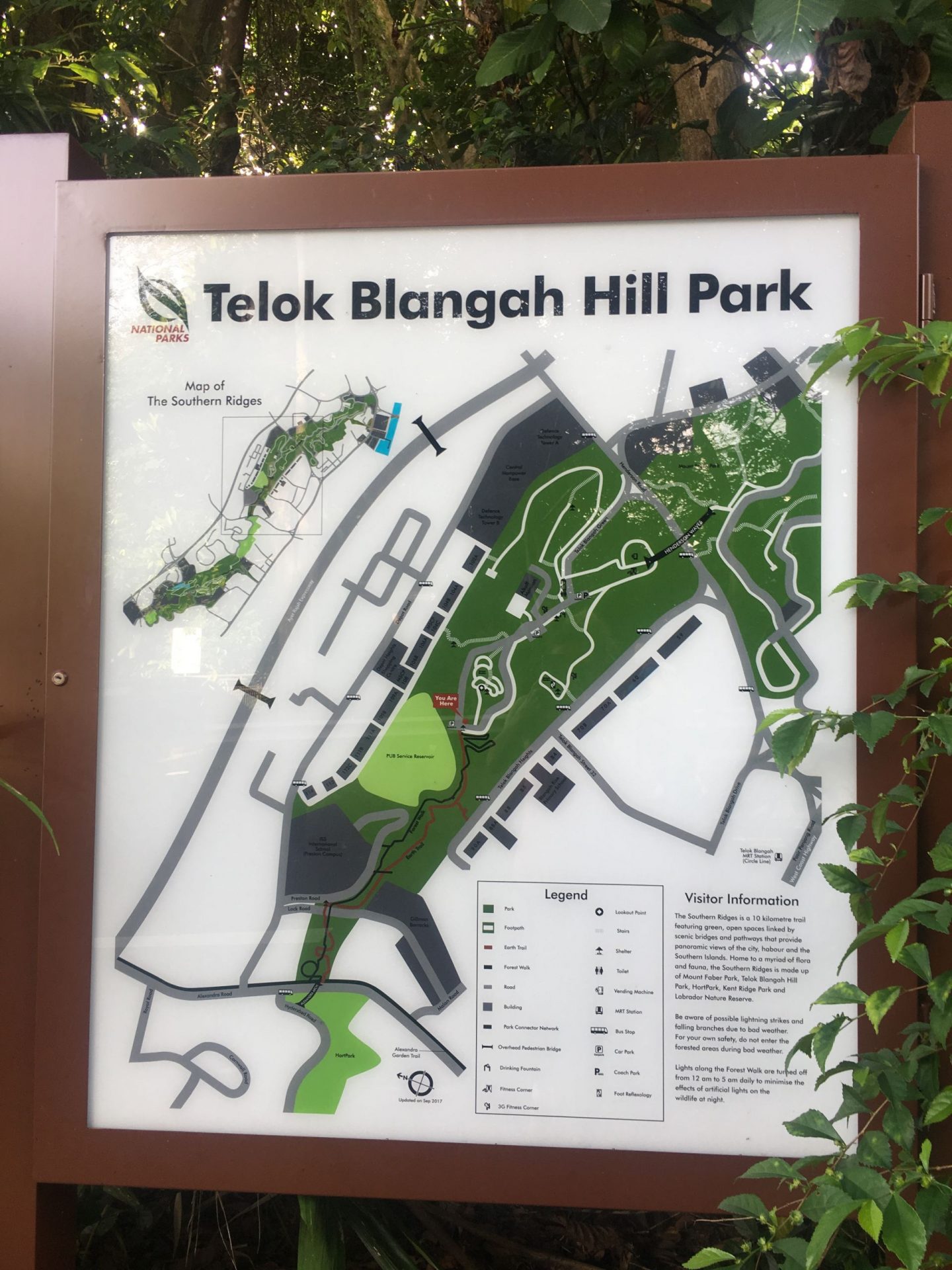 Not got a head for heights? Or after a real jungle adventure? Brave the Earth Trail along the forest floor. You're likely to get up close with an insect or two, so come prepared, but it's all part of the adventure, right?!
Fun run
If you're after more action, then lookout for fun runs hosted regularly in the park. It's easy to sign up and a great way to keep fit. They're on a bit of a break at the moment with Covid-19 so in the meantime, you can always just do your own! Henderson Waves makes a great run route if you can avoid the crowds.
Gillman Barracks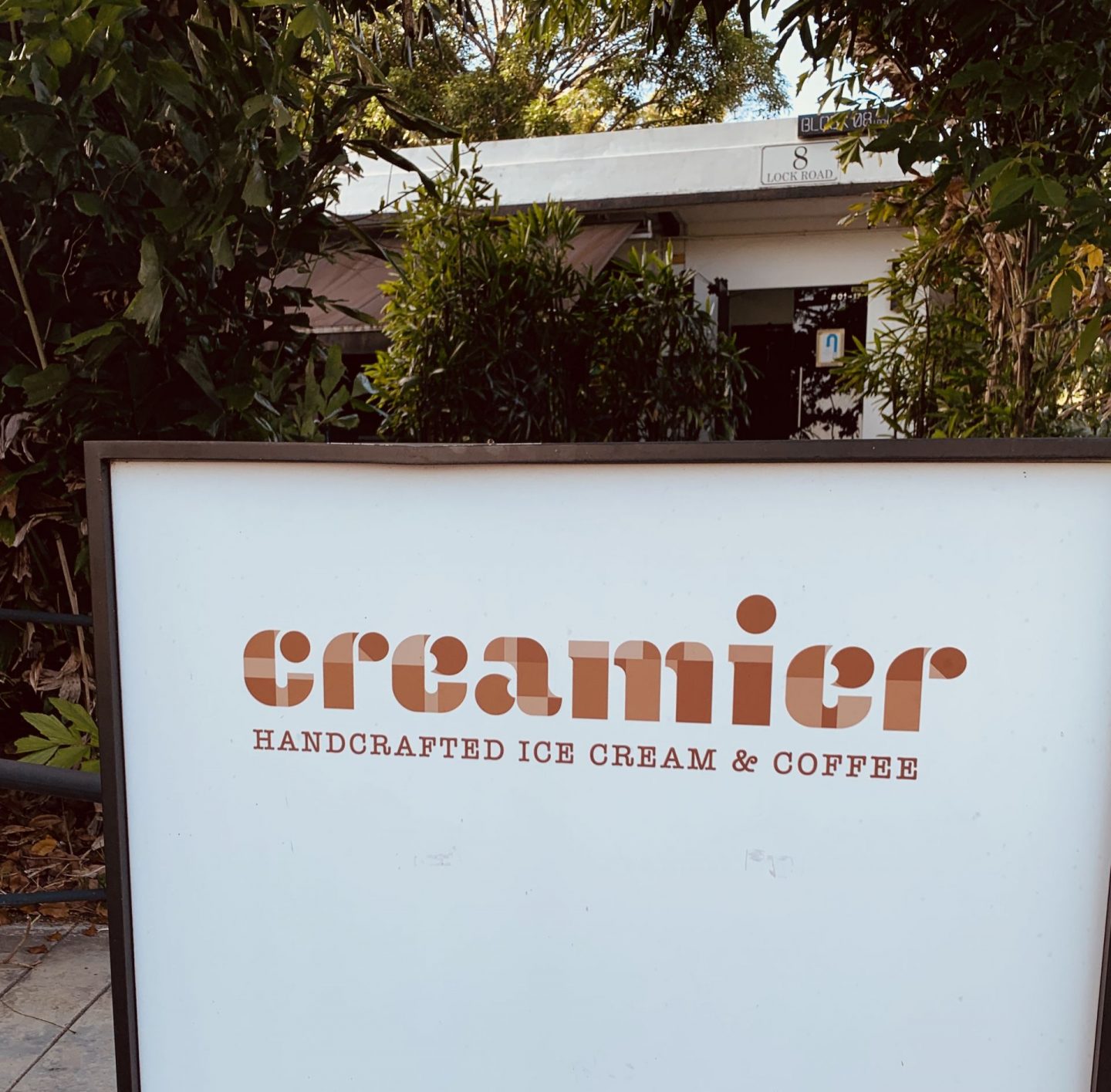 At the start of the forest walk into Telok Blangah, you'll find Gillman Barracks, the South West's arty centre. It is filled with art galleries to explore in unusual WWII barracks buildings (so there's plenty of history). Sadly the dedicated kid's art space – Playeum – is no more here, but be sure to still check them out online for amazing and creative resources. Gillman Barracks also has some great food options (see more below!)
Where to eat in and around Telok Blangah Park and Henderson Waves
Wildseed, Alkaff Mansion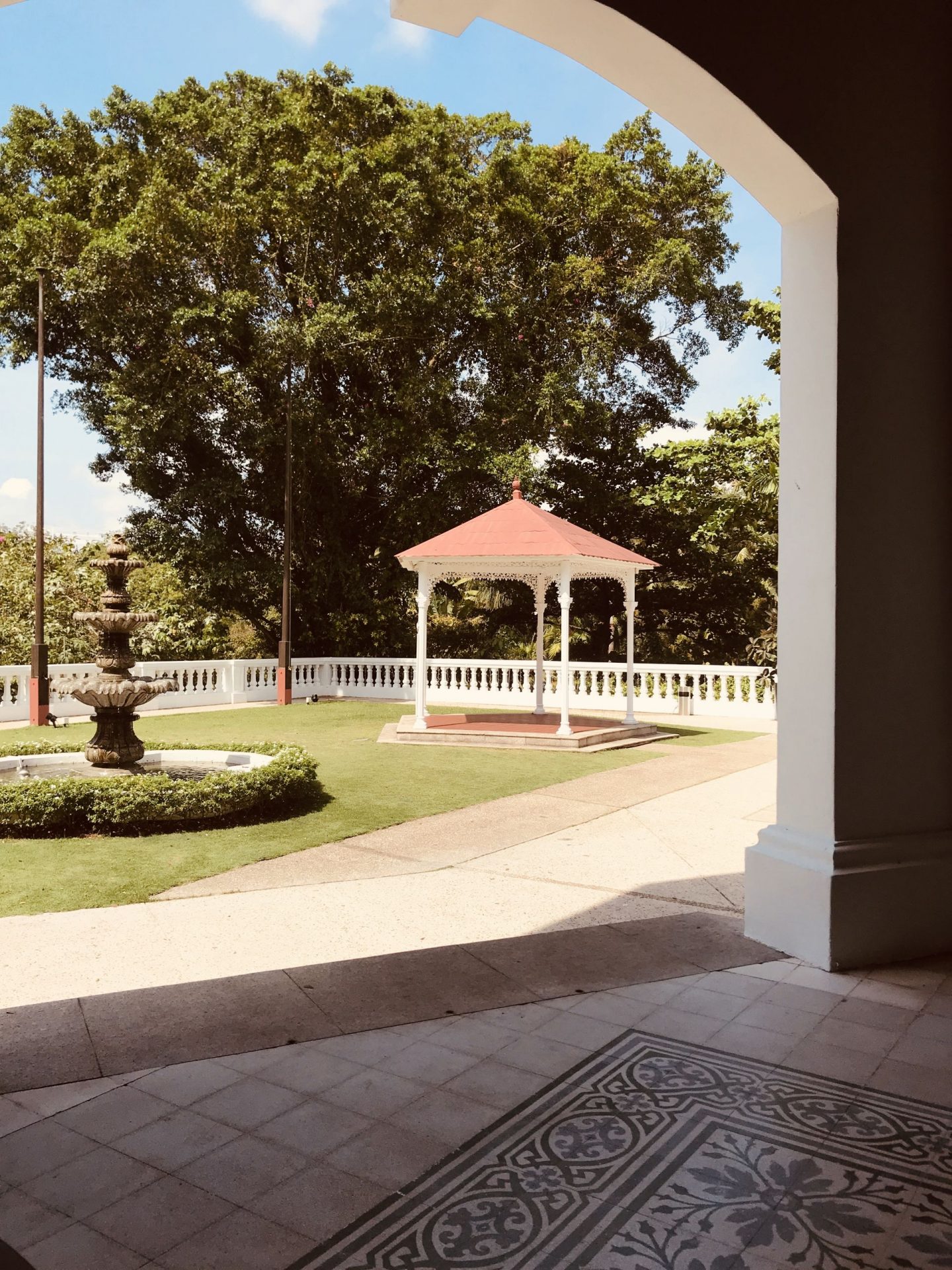 A reason to go to Telok Blangah Park alone, Wildseed, is one of my favourite cafes in Singapore (see our full review here!). If you're not looking for it, then you might mistake this for a residential mansion. It was originally built by Arab traders in the 19th century as a home away from home. Alkaff Mansion is actually home to three restaurants and makes the perfect pit stop. Wildseed is the day time option and has the best cakes. You might want to consider booking on a weekend as it gets busy! It's also a good one for the kids, with outdoor space and sometimes even a bouncy castle. There's also have a kids menu on offer.
Gillman Barracks
If you plan your route in reverse, you'll not only avoid the hill, but you can also end the walk in the artsy neighbourhood of Gillman Barracks. As well as being home to a whole host of art galleries as noted above, it has some great food options too. We will be doing a dedicated guide shortly, but see this post for our highlights in the meantime.
Mount Faber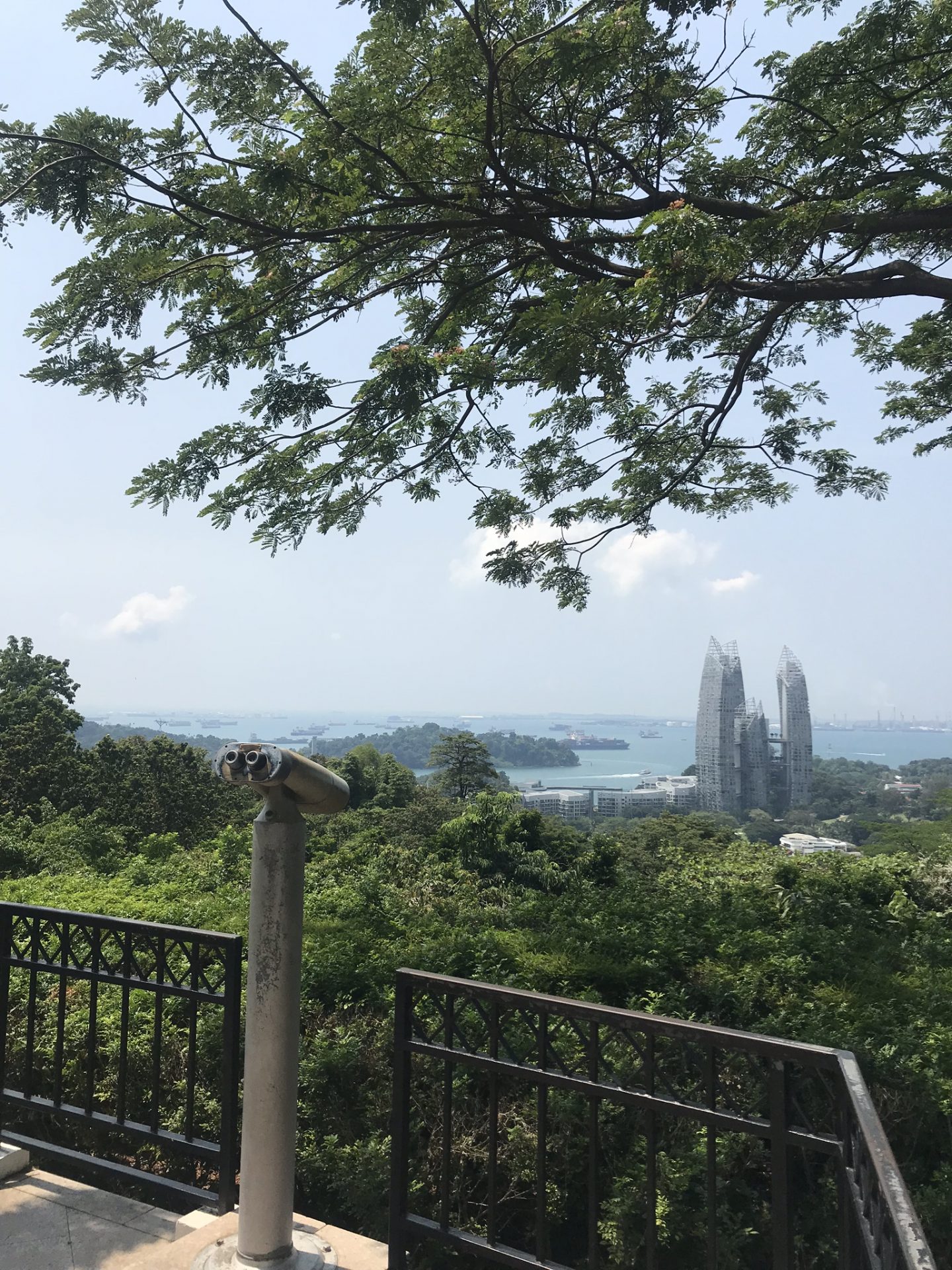 If you don't mind walking a little further, you can head over to Mount Faber just over Henderson Waves (see here for our full guide to what's on offer). There are restaurant options at Faber Peak and of course, some brilliant views. You could always get the Cable Car across to Harbourfront or Sentosa for more dining options.
How to get to Telok Blangah Park/Henderson Waves:
If you're coming from Hort Park/Alexandra, follow the Alexandra Arch bridge and enter the park via the Forest Walkway. Accessible for all (although it is uphill), this will lead you all the way up to Telok Blangah Park. It's not a park in the traditional sense at the top, but you've got easy access to Terrace Gardens and Wildseed (steps for both, though!). From here you can continue up to Henderson Waves. The Therapeutic Garden and Fitness areas are also here.
Alternatively, you can get to the park via bus from the main road (Henderson Road) – with many buses stopping close-by. From the main road, it's a 10 minute (uphill) walk to the main area. You can also access the park from Mount Faber over Henderson Waves.
The closest MRT is Telok Blangah, but it's still a bit of a walk, so a bus is a better option. There are also car parking facilities if you're travelling by car.
Looking for a playground? Pair your visit with nearby Hort Park for playgrounds galore and lots to keep the kids entertained. See our guide here.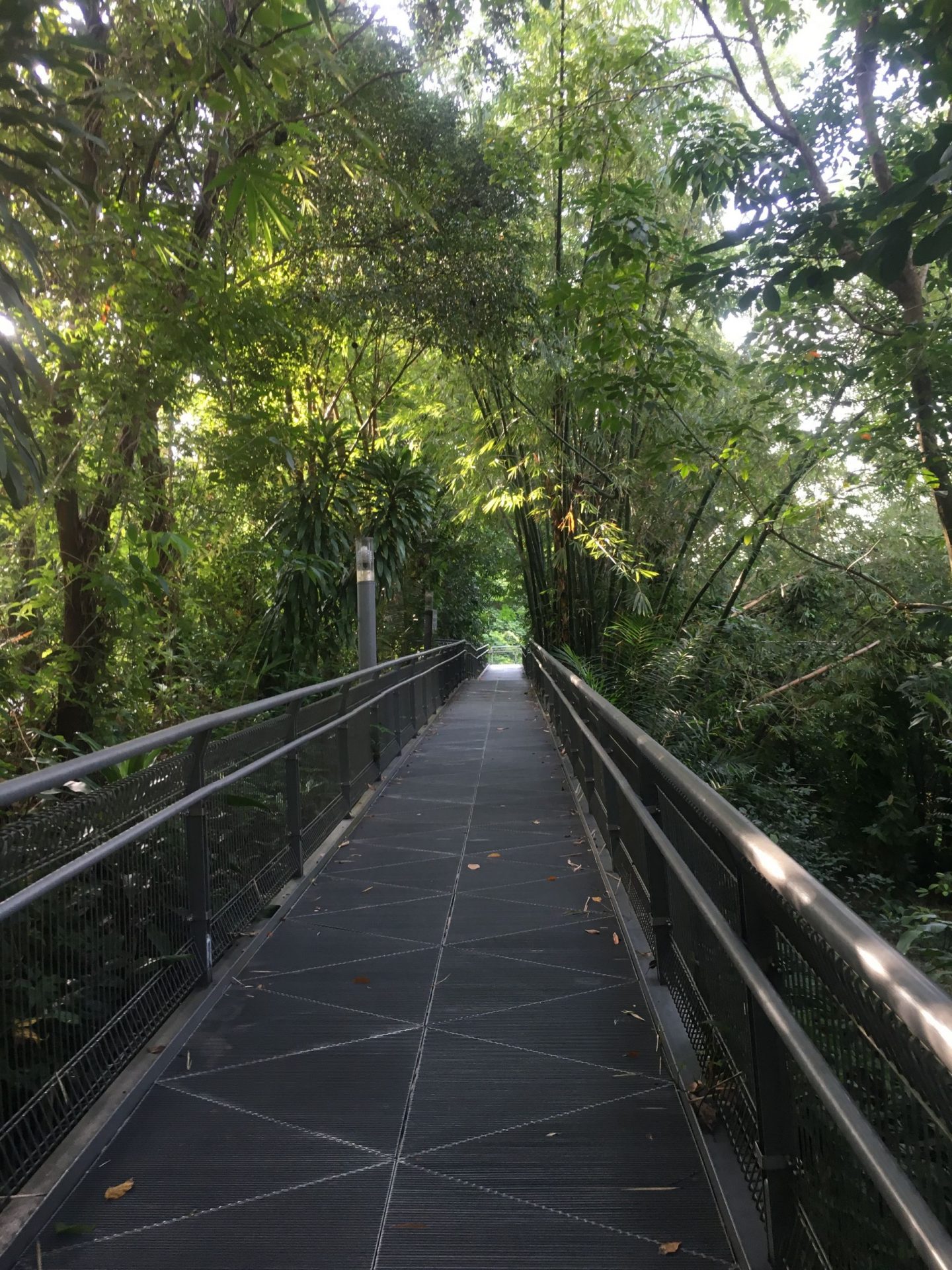 The Guestbook's comment: "Henderson Waves is a must-do on the Singapore bucket list with lots of sights nearby to tick off too. Theres also some great dining choices to make a day of it!"