Updated: June 2020
Considered using the membership programme Privilee for beach club access in Dubai? Or simply keen to find out about the different beach clubs on offer? (There's a lot!). Either way, hopefully this guide should help you with your decisions.
What's the story?
We've looked at Privilee, the Dubai and more recently Abu Dhabi based beach and gym club membership option, since arriving in Dubai. With dreams of weekends spent by exotic pools and beaches it seemed like the perfect option as it gives you access to a wide range of luxury beach and poolside venues and hotels.
We struggled to justify the cost initially though, because we were still unsure just how often we would use it. However a birthday proved to be the perfect excuse to go for it. Especially if it's a big birthday (the big 30 in fact) so my husband, Josh, very kindly treated us to membership as a surprise. It turns out that you probably don't have to wait for a big birthday to justify Privilee – we use it a lot!
What is Privilee?
Privilee is a membership scheme that gives you access to a selection of the best beach clubs and gyms in Dubai and Abu Dhabi. There's accompanying discount on the spas at these venues, free access to the gyms, and discount on other leisure facilities such as squash, tennis courts and water sports. Privilee membership also offers discounts at a wide range of restaurants too. Membership packages include individual and family options and typically run for a year (although you can decide whether to pay monthly or annually).  You can also acquire weekly guest passes for an additional charge for visitors but these passes can only be used on weekdays (more on this below).
How much is Privilee?
You'd need to check the latest prices but assume close to AED 500 per person (around £100).  This might sound a bit steep (it's definitely not cheap!), but when you consider the cost of access to these beach clubs and hotels then you can definitely justify it (in an 'only in Dubai' way of course). For instance if you turned up to use the Kempinski hotel facilities on the Palm it would set you back AED 500 for the day per person! (Note though that it's always worth looking on sites such as Groupon or the Entertainer if you don't have Privilee but fancy a pool day to get a cheaper rate than advertised by the hotel).
Providing you use Privilee at least twice per month then you should definitely make your money back (and that's without considering the wider discounts it has on offer).
Can I take friends with me when using Privilee?
Although membership is per person (as mentioned you can also purchase family membership if you have kids), there are also discounts available for guests. You can acquire a weekly guest pass for an additional charge for visitors (around AED 250). However these passes can only be used on weekdays and aren't valid on weekends. The passes also need to be arranged in advance through Privilee but it's a pretty easy and quick process. Alternatively there's discounts offered for guests on the price of entry (usually around 20% off), that can be applied on the day for most of the venues (check in advance though).
Is there a limit on how many Privilee members can use the facilities and beach club each day?
It's worth noting that all clubs have different limits on how many Privilee members can visit in one day. For instance, the bigger resorts (such as The Westin) have over 150 spaces, whereas smaller places such as the Conrad are limited to 10 due to the size of the hotel and facilities. Whichever you pick I'd head early or later on in the afternoon. We've never had a problem to date but hotels can get full so bear this in mind. The Privilee membership portal gives you all the latest numbers in terms of capacity at each hotel.

Is it just beach clubs?
It's definitely worth noting that Privilee is not all about beach clubs! There's also gyms, spas and discount on food and drink on offer. When you add this into the mix it becomes a lot easier to justify the cost. Below I've included details of the beach clubs specifically, but there's many other outlets that offer discount on food and drink and standalone spas which are also linked to Privilee.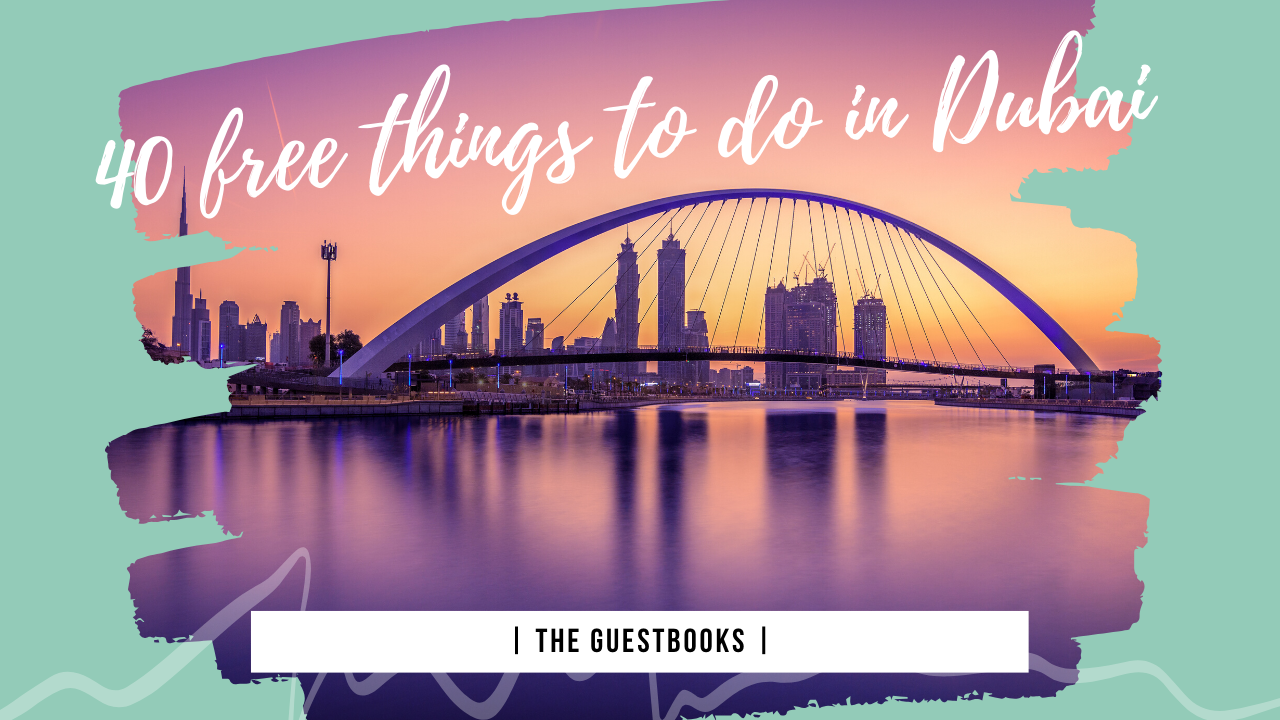 Where can I use Privilee?
Here's a list of hotels where you can use your Privilee membership in Dubai to access beach clubs:
Privilee list of hotels in Dubai:
Privilee Hotels & Beach Clubs on the Palm
Jumeirah Zabeel Saray, The Palm
Anantara, The Palm
Atlantis, The Palm
Fairmont, The Palm
Riva, The Palm
Kempinski, The Palm
Waldorf Astoria, The Palm
W Hotel, The Palm
Sofitel, The Palm
Rixos, The Palm
Privilee Hotels & Beach Clubs – Marina and JBR
Habtoor Grand, Dubai Marina
Address, Dubai Marina
The Westin and Le Meridien, Mina Seyahi (near Dubai Marina)
Double Tree Hilton, JBR
Sheraton, JBR
Intercontinental, Dubai Marina
Privilee Hotels & Beach Clubs – Downtown and DIFC
Hilton Dubai Habtoor
Sheraton Grand Hotel
Fairmont, DIFC
Waldorf Astoria, DIFC
Sofitel Dubai Downtown
Bliss 6 at Conrad, World Trade Centre
The Palace, Downtown
Privilee Hotels & Beach Clubs – The Creek
Palazzo Versace
Park Hyatt Dubai
Hyatt Regency, Healthcare City
Le Meridien, Garhoud
Privilee Hotels & Beach Clubs – other locations
Address Montgomerie
Jumeirah Islands Club
Bab Al Shams Desert Resort
The Clubhouse Jebel Ali
Zabeel House, The Greens
Al Habtoor Polo Club Dubai
Dubai Polo and Equestrian Club
So there's quite a lot of choice!
Abu Dhabi also has a good selection of options to choose from:
Abu Dhabi Ladies Club
Bab Al Qasr Hotel
Grand Hyatt
Intercontinental
Marriott Hotel, Al Forsan
Saadiyat Beach Club
Nation Riviera Beach Club at The St. Regis Abu Dhabi
Park Hyatt
Radisson Blu, Corniche
Rixos Premium, Saadiyat
Saadiyat Rotana
Ritz Carlton
The Westin
Yas Links
Fairmont, Bab Al Bahr
Khalidiya Palace Rayhaan
You can also try Privilee in one of the following Emirates which have beach club access:
Fairmont, Ajman
Fairmont, Fujairah
The Ritz Carlton Ras Al Khaimah, Al Hamra Beach
The Ritz Carlton Ras Al Khaimah, Al Wadi Desert
Waldorf Astoria Ras Al Khaimah
Dubai Privilee favourites…
Best beach club options on Privilee in Dubai Marina
Some of our favourites are the ones closest to the Marina where we live. Call us lazy but when you have such great options near your doorstep there's less incentive to travel too far! Therefore some of our recommendations might be a bit biased towards this area. Controversially one of them doesn't even have a beach! The infinity pool and Marina views at the Address Dubai Marina makes up for that though. It's also a great location for drinks of an evening if you're looking to impress guests (and you can get discount on food and drinks).
Other favourites include the huge resort of The Westin and Le Meridien Mina Seyahi which has a large beach area as well as a wide range of pools to choose from. There's also some great dining options here too if you want to make a day of it.
Best beach club options on Privilee on The Palm
The best options though are probably to be found on the Palm where you really are spoilt for choice. We particularly like the Fairmont (see this post for the full review) and the Waldorf Astoria (see this post for all the details) on the Palm that are definitely worth a visit. There's lots of new additions to the Palm that are worth exploring too. A long anticipated and very popular one is Atlantis which is now included on Privilee. Other ones to have on your list are the Thai inspired Anantara and the opulent Jumeirah Zabeel Saray (the latter is up there as one of my favourite hotels in Dubai!) Finally if you want to be seen then head to The W, a popular choice for celebs too.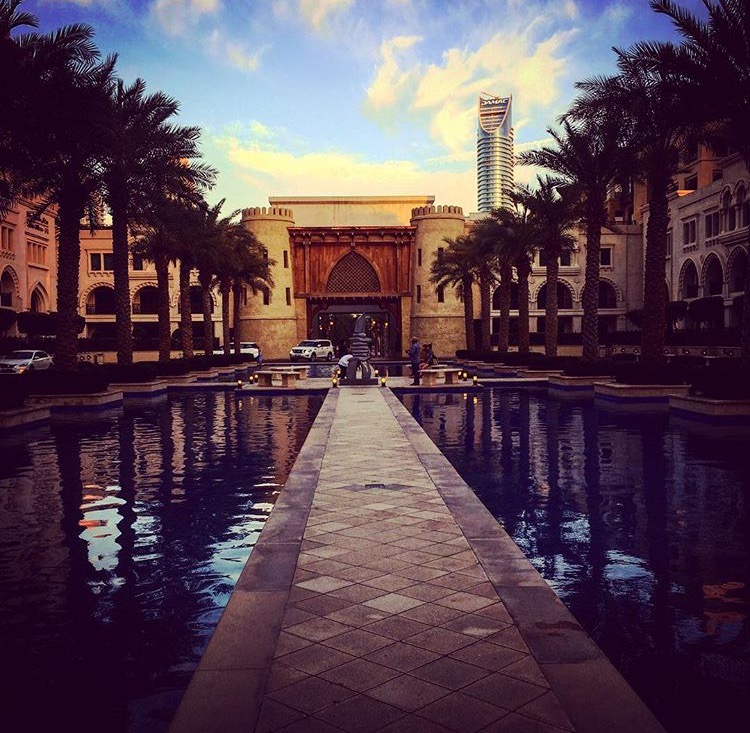 Best of the rest for Privilee in Dubai
Although The Palm and the Marina/JBR have a large number of options, it's also worth exploring further afield. The Palace Downtown has stunning views over the Burj Khalifa if you want to swim with this backdrop. Alternatively the Park Hyatt out towards Dubai Creek has the feel of it's own beach oasis even if it isn't actually on the sea. Other places to check out include the Address Montgomerie for green views, and Bab Al Shams for quite the opposite and to embrace the land of sand and desert views.
Where to skip…
This is tricky, let's be honest we are so spoilt for choice in Dubai that it really comes down to preference. For me out of all the options on the Palm, I'd probably skip the Kempinski, Sofitel and Rixos in favour of the other options on offer.
The other ones that I'd probably go to less frequently are Habtoor Grand and the Sheraton JBR. Again, both are great, but when there's all the other options then I'd probably pick the Double Tree Hilton next door over the Sheraton and The Westin nearby over Habtoor Grand. (Although do go to the Sheraton for food and drinks as Privilee gets you 50% off and I can definitely recommend the Bliss Beach Bar for drinks, as well as The Peacock for a great Chinese!)
Also we haven't ventured to all of the clubs (there's a lot and the list keeps growing!) so can't comment on every single one. The only one we have visited a bit further a field is the Hyatt Regency in Healthcare City. Again it's got a lovely pool area but it's pretty small and feels less like a resort. Unless you are in this area then I wouldn't travel out of your way to go there. That being said it has one of the best gyms we've seen in Dubai!
A quick word on Abu Dhabi…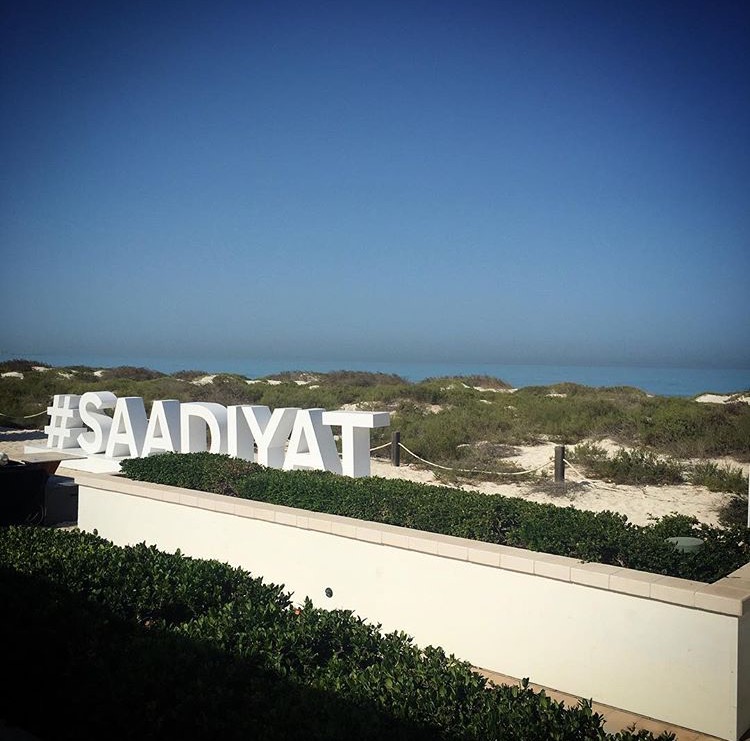 Although we are based in Dubai, we did use Privilee during a trip to Abu Dhabi. We can definitely recommend the Saadiyat Beach Club there! (full review coming soon.)
We were probably less impressed with the Ritz Carlton in Abu Dhabi unfortunately. The pictures online look incredible for this hotel, but the beach and pool area don't really live up to expectations. They weren't particularly wow when compared to other options and it was very busy. Although it should be said that the staff certainly made up for this and were excellent. They even showed us to the residents pool area which was a bit of an oasis compared the busy main pool so the service was definitely a big plus at this resort.
The Guestbook's comment: "Privilee isn't cheap but if you are a fan of beach clubs and use Privilee regularly then it's definitely worth it. It can work out much better value than paying individually per club too. It also has a wide range of options across Dubai and Abu Dhabi (as well as options in some of the other Emirates too). To maximise value, try to make use of the gym access and discounts on food and beverages that are on offer. Also look out for special promotions and offers, especially over the Summer months when a pool is essential!  See the Privilee website for more info and this brochure for full details on their current partner list." 
Looking for more things to see and do in Dubai? Have a look at our A-Z guide of favourite must do activities in the land of sand!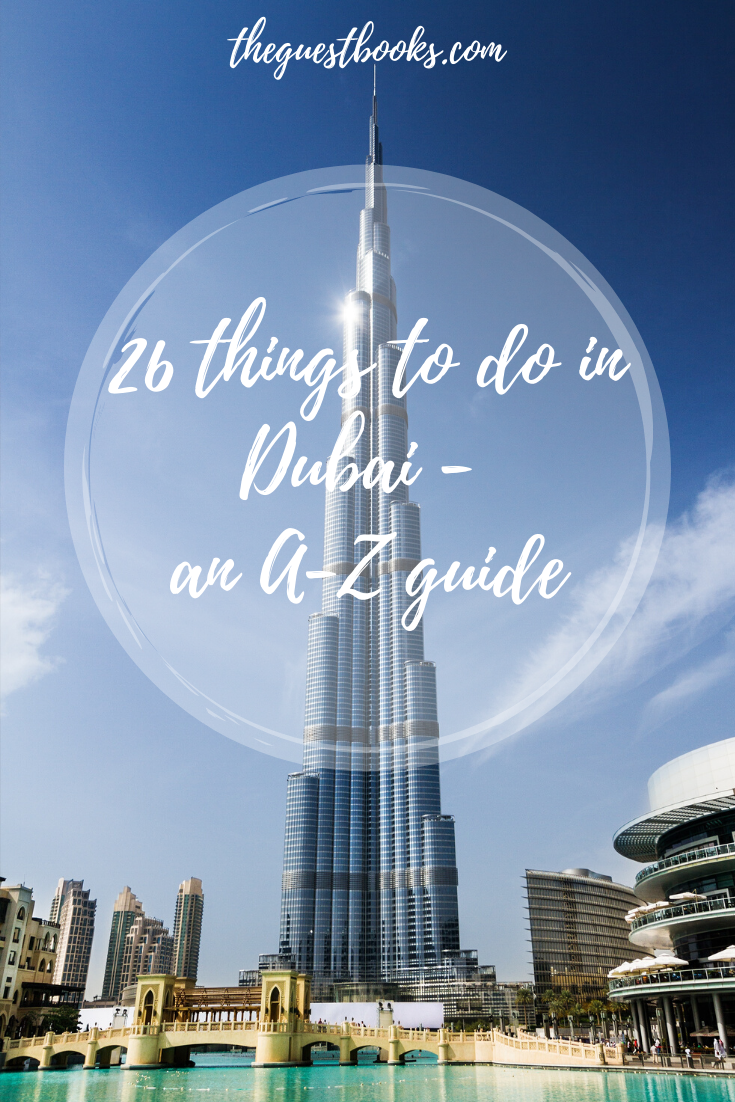 No freebies have been offered or provided by any of the establishments featured in this post! For more information on Privilee membership visit
their website
.