Why go?
Jordan is one of those places that I'd never really considered as a place to visit until recently (it did make my list for 2018 though – see more on that here). Although I'm still kicking myself that I didn't consider it sooner. Let's be clear, this isn't the place to go for a beach holiday. Whilst there's beach resorts in the Dead Sea and further away in Aqaba, I personally think you'd be missing so much if you based yourself there for the whole trip. Jordan is much better suited to anyone looking to explore somewhere completely different, rather than a relaxing holiday in a traditional sense. Our trip wasn't relaxing (part of that was due to our limited time), but it will go down as one of my most memorable holidays for the range of sights and spectacular scenery on offer.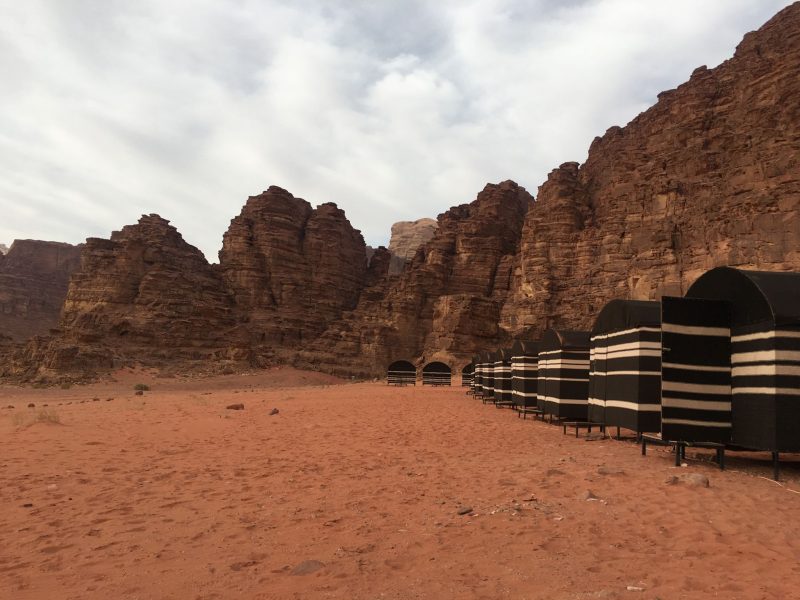 So to work out if Jordan is right for you….
Go if you…
Love exploring new places
Like active holidays
Enjoy sightseeing as opposed to sunbathing (although you can do that too)
Are interested in History
Want to see stunning scenery
Are looking for somewhere completely different
Are not just looking for luxury
How do I get there?
Jordan is a short flight from Dubai to the capital of Amman. From the UK you can fly direct from London, but there's no direct flights from elsewhere at the moment. Ryanair are launching new routes to Amman from March though. Whilst the 10 departure cities on the route don't cover UK airports yet, hopefully this will change in the future. Its always worth considering a multiple stop trip too in order to get a bargain fair. (For instance Ryanair will fly from Budapest from October to Amman, and with cheap flights from the UK to Budapest aplenty this could be worth considering for a combined break).
How long do I need to visit Jordan?
Much debate exists on how long you need to do Jordan justice (how long is a piece of string?). As an example, some of the other guests we met on our trip varied from 16 days to a long weekend like us. Obviously it really depends on what you want to see, and the longer the better if you want to do lots of sights. But if, like us, you're limited on time and just want to see some of the main sights and get a flavour for Jordan then it's definitely still doable in a long weekend.
Top tip when planning how long to stay:
Try and do at least 3 nights because then you get the advantage of the Jordan Pass. This Pass needs to be purchased in advance and covers entry to most of the major sites in Jordan in one ticket. Even better, if you stay for a minimum of 3 nights it also covers your entry visa.  This is usually another 40 JD (so around £40) so it's definitely worth buying. I'd also recommend buying at least the two day ticket. It's only slightly more than the normal one day ticket and it means you can have flexibility to go into Petra over two days. You'll realise that there's so much to see at this site alone that this is worth doing.
Should I do a package tour or self drive and plan my own trip?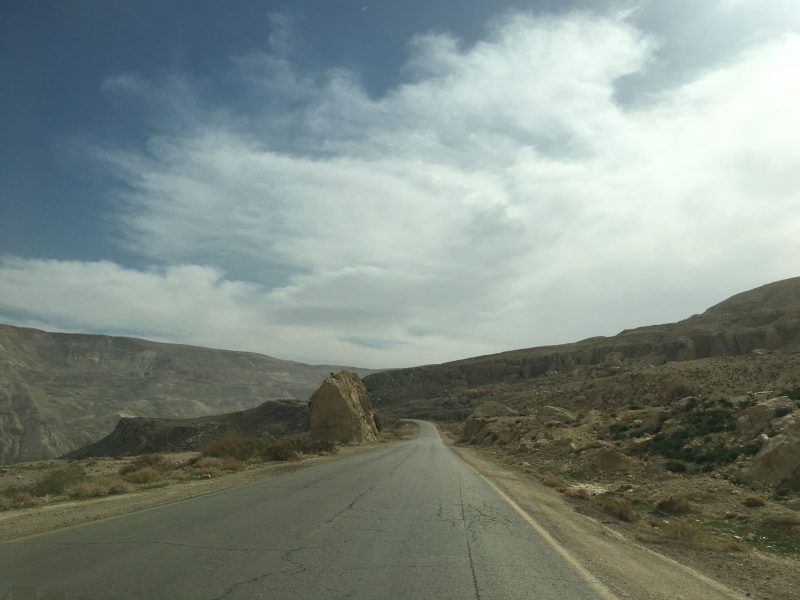 This is very much determined by personal preferences and there's so many options. You can go for the full tour which will include collection from airport and the planning of the entire trip. This is great if you don't really enjoy planning or just want a straightforward option to see all the sights. Bear in mind though you'll obviously be working around someone else's plan so you will have to go with the flow. Also check the size of the tour, you might be happy with a coach party but it's worth checking in case that's not what you'd want. The other extreme is to plan yourself and self drive which is what we did. It did take planning but it is relatively easy to arrange. (More on our plan in a separate post!). The driving is also straightforward and the roads (outside of Amman) are pretty quiet and (for the most part) in pretty good condition.
If you're looking for something in between the above two options then consider hiring a driver. Although this can be pricey, you have the luxury of seeing the sights without worrying about the roads. You can also still plan your own schedule. I'd still recommend a self driver overall but this is a good option if you really don't fancy driving. There's lots of companies that offer tours and drivers, check out Trip Advisor forums for recommendations.
Can I use public transport to get around?
There are buses between some of the major sights in Jordan but they don't all connect up. For instance you can't go direct from Wadi Rum to the Dead Sea. So if choosing this option, you really need to plan ahead. Taxis are available and do longer trips (you can even hire some for the day as drivers). But look into the cost of this option in advance and negotiate where you can.
Is Jordan safe?
This is a question that springs to mind a lot of the time sadly especially when considering travel in the Middle East. Jordan borders Iraq and Syria (as well as Israel) so there are concerns for some with the ongoing conflict in these regions. Having said that, tourists should feel safe visiting Jordan. We didn't feel anything but welcome in this part of the world. Although there has been some instances of attacks in the past, this is no different (and actually less frequent) than the U.K..
Jordanians are very friendly and welcoming and safety really shouldn't be a worry when visiting. You will notice police check points on roads in and around Jordan. These will become more frequent when you get closer to the Israeli border. This shouldn't be a worry and if anything should act as a reassurance. It's common to get asked to stop to show your driving licence. The police personnel are often interested in finding out where you're from too. They will also often part with the famous phrase "Welcome to Jordan" which seems as common as hello!
Is it cheap when I'm there?
Jordan isn't cheap. It's not crazily expensive but expect to pay similar prices to the U.K. for food. Accommodation costs vary and there are some cheap deals to be had if you don't mind a more basic hotel which still has all the amenities. We paid a bargain £36 for a room (including breakfast) in Petra. Needless to say it was pretty basic but we weren't in it that much. It was still equipped with our own bathroom etc too. If you want a bit more luxury then expect to pay anything up from £90 per night. Sights can also be expensive to go into (Petra is £50). With this in mind definitely consider the Jordan pass (as referenced above) to save money.
Petrol is also similar to the U.K. which came as a surprise as we thought it would be cheaper. Having said that a full tank (around £70 for a 4×4 jeep) lasted the whole of our trip which included a lot of miles. Hire car prices are relatively standard and you can probably negotiate. We wanted to go with a well known hire company so used Europcar. We got an upgraded Duster Renault 4×4 for around £130 for 3 days. Jordan has a bit of a reputation for the rental cars being a little bit wrecked but we were pleasantly surprised. You'll see all sorts on the roads though!
Some other top tips
Have cash – Cash is most certainly king in Jordan and you'll need it for a lot of restaurants in places such as Petra. Larger resorts and hotel chains as well as major cities won't be a problem. ATMs can be found throughout but not always at petrol stations so check you have cash before filling up if card isn't accepted.
Checkpoints – As mentioned already checkpoints are common in Jordan in between borders for different municipalities. They are also more frequent as you get closer to the border with Israel. There's nothing to worry about and Police are really friendly. They will often just ask to see your driving licence and the car details which the rental company will provide you with. They are usually located in the glove box.
Petrol stations – It's advised to fill up when you see a petrol station on the more remote routes where they can be few and far between. The exception is the main Desert Highway where they are plentiful and very modern. This Highway is not the prettiest of routes though so ideally spend your time on the other routes. More on this in the suggested itinerary post coming soon!.
The Guestbook's message: "For somewhere completely different with spectacular scenery and plenty of incredible sights to visit, Jordan is the destination of choice. Don't expect this to be your typical beach holiday, but it will most certainly be one for the memories!"