As a reader of this blog I'm sure you will have discovered my love for one particular place in the world, the island of Barbados. I thought it would be worth explaining why I fell in love with Barbados when I first visited 20 years ago and why I still love it now!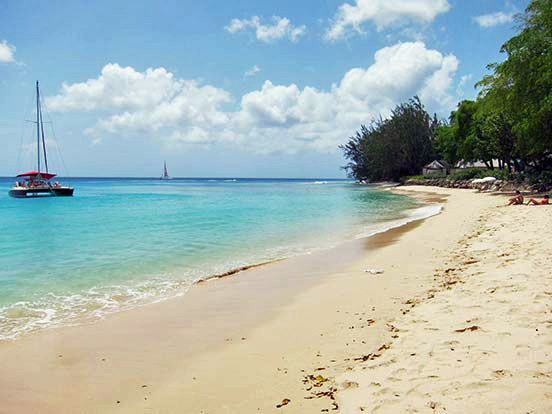 A beautiful Barbados beach
Our First Visit – we were hooked
My first visit with my wife Jane was in February 1997 staying on the island's South Coast at Club Rockley for a week on an all inclusive basis, Kate who was 11 years old at the time joined us on that first trip.  We ate out a couple of times but only ventured as far as Bridgetown the capital. We didn't really see much of the island, but we knew that first visit that there was something very special about the place. We loved the people – so welcoming and obviously very proud of their island. We loved the weather – leaving a cold February winter at home for constant sunshine, temperatures around 27 C with refreshing light breezes. We loved the beautiful beaches and the warm Caribbean Sea. But there was something else that you couldn't put your finger on; it was that special Barbados factor, the atmosphere of the place, the light, the laid back attitude and relaxed pace of life; it's something that is definitely unique to Barbados.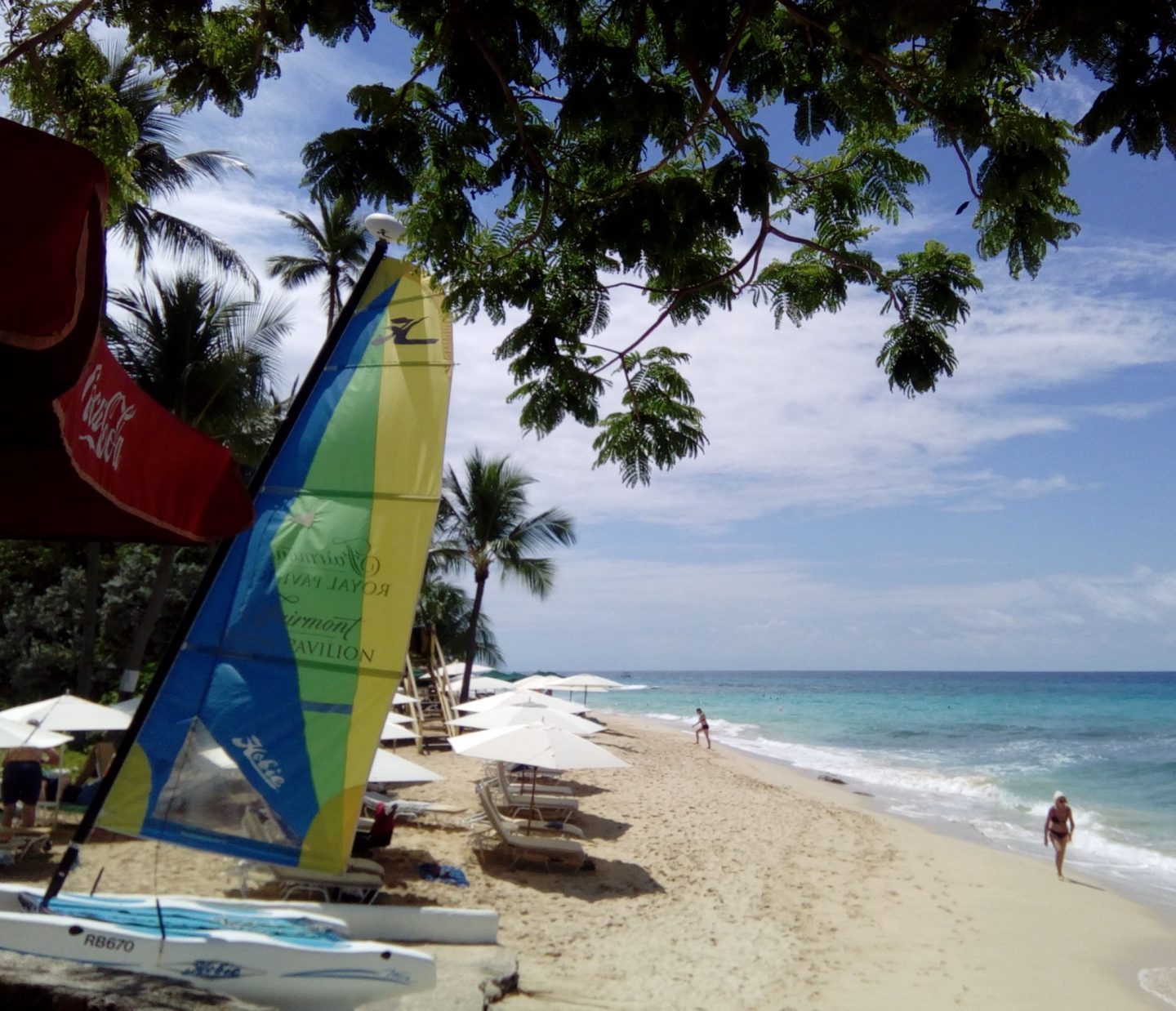 Alleynes Bay, West Coast of Barbados
The West Coast – our favourite spot
We were only back home a few weeks after that first visit and we booked to return the following February. This time we decided to try the West Coast, for a fortnight rather than a week. We also decided we wanted to go self catering as we wanted to sample the West Coast restaurants we had heard so much about – places like The Cliff, Lone Star, Sandy Lane.
We stayed at the Sandridge Hotel near Speightstown in the Parish of St Peter, we were truly hooked! The Sandridge was situated in a beautiful beach front location, it was a small privately owned hotel. The owners lived in a villa on the Sandy Lane estate and used to entertain repeat guests at their home with a weekly barbeque and drinks reception served by staff from the hotel. There was also a weekly managers cocktail party, at which we met people who are still close friends.  The Sandridge wasn't luxurious by any means but it had a special feel about it, it had what you could call faded elegance. It was more of a house party atmosphere with guests returning year after year. I honestly believe that if  the Sandridge was still there we would still be staying 20 years on, but unfortunately it was sold, and demolished to make way for the stunning St Peters Bay condos which now occupies the site.
We have returned to Barbados every year since always staying on the West Coast on a self catering basis. We have stayed at Glitter Bay, Port St Charles, Villas on the Beach and  Sugar Hill.
More to Come
You will hear more about Barbados in future articles in The Guestbooks, my favourite restaurants and bars, the best places to visit on the island, things to do, Kate will also give her perspective as her and Josh have joined Jane and I on our February visits recently and they appear to also have picked up the Barbados bug!
The Guestbook comment: "If you do decide to visit Barbados stay on either a self catering or bed and breakfast basis, the range and quality of the restaurants is excellent, and have to be tried."
For my favourite restaurants click here
No freebies have been offered or provided by any of the establishments featured in this post!