London is one of, if not my favourite city in the world. I often get asked by friends and family for a recommended London weekend itinerary. Where to stay, where to eat, what to see and do etc.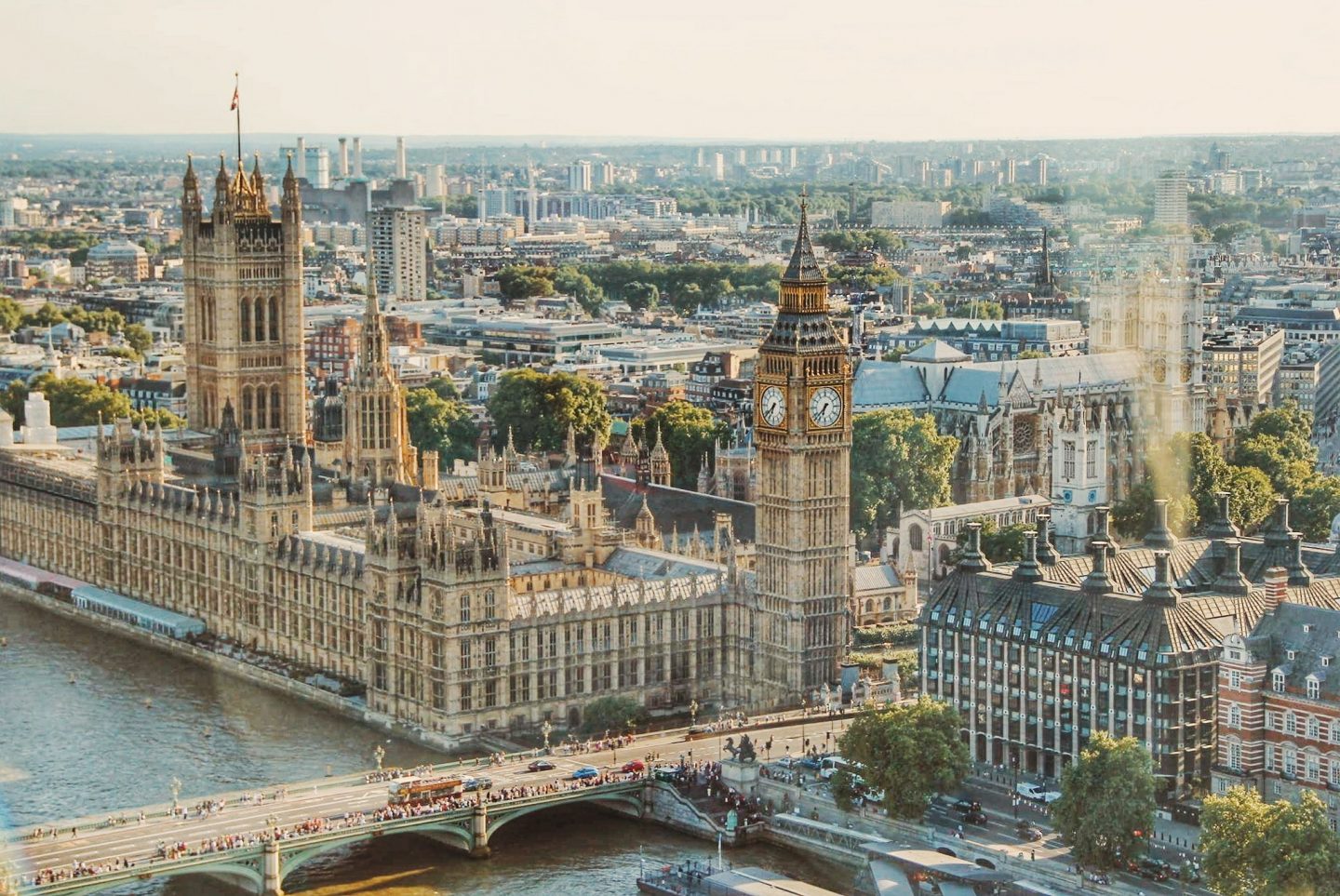 My recommendations will depend on who is travelling, what's the occasion and most importantly what's the budget. People tend to think that London is expensive. It can be, but you can also visit London and have a great time on a limited budget.
This is the first of a series of London weekend itineraries I will be writing over the next few months. This itinerary is recommended for a family on a budget who want to do loads of sightseeing and as its coming up to Christmas sample some of London's festive events.
Getting there
The best way to get to London is by train. Driving there can be a nightmare particularly in London itself. We have a great train service to London from our nearest station Chester. There are 13 trains a day some direct and some needing a change at Crewe. The direct jouney time is just over 2 hours. By car the journey would probably take at least 4 hours.
The cost of your train ticket can vary hugely. An open return ticket from Chester to London will cost about £300, an off-peak return £87 and an advance purchase off-peak as low as £40. The secret is to shop around, avoid peak time travel and buy your tickets well in advance. I recently paid £198 for return tickets for 4 adults and 2 children by buying an advance family ticket. If I'd have bought standard off-peak tickets the price would have been over £400. So big savings can be made!
Where to stay?
Hotel prices in London are some of the highest in the world so its important to shop around. I find Trivago excellent for finding hotels. You can be very selective in terms of location, facilities, price etc. Other good sites include Booking.com and Hotels.com. If you find a hotel on one of these sites, just compare the price on the hotel's own site as sometimes it will be cheaper or may include breakfast free of charge.
Family rooms are not always easy to find and in some hotels they are prohibitively expensive.
Below are just a couple of examples of London hotels in good central locations offering family rooms at a reasonable cost.
Premier Inn – London Holborn
A fairly new hotel situated near to Covent Garden and Bloomsbury. The best thing about this hotel is that all rooms sleep up to 2 adults and 2 children so it's great for families. The hotel offers an on site bar and restaurant. There's also a good pub situated next door, the Enterprise. The price of a room for 2 nights in December 2018 is a very reasonable £240.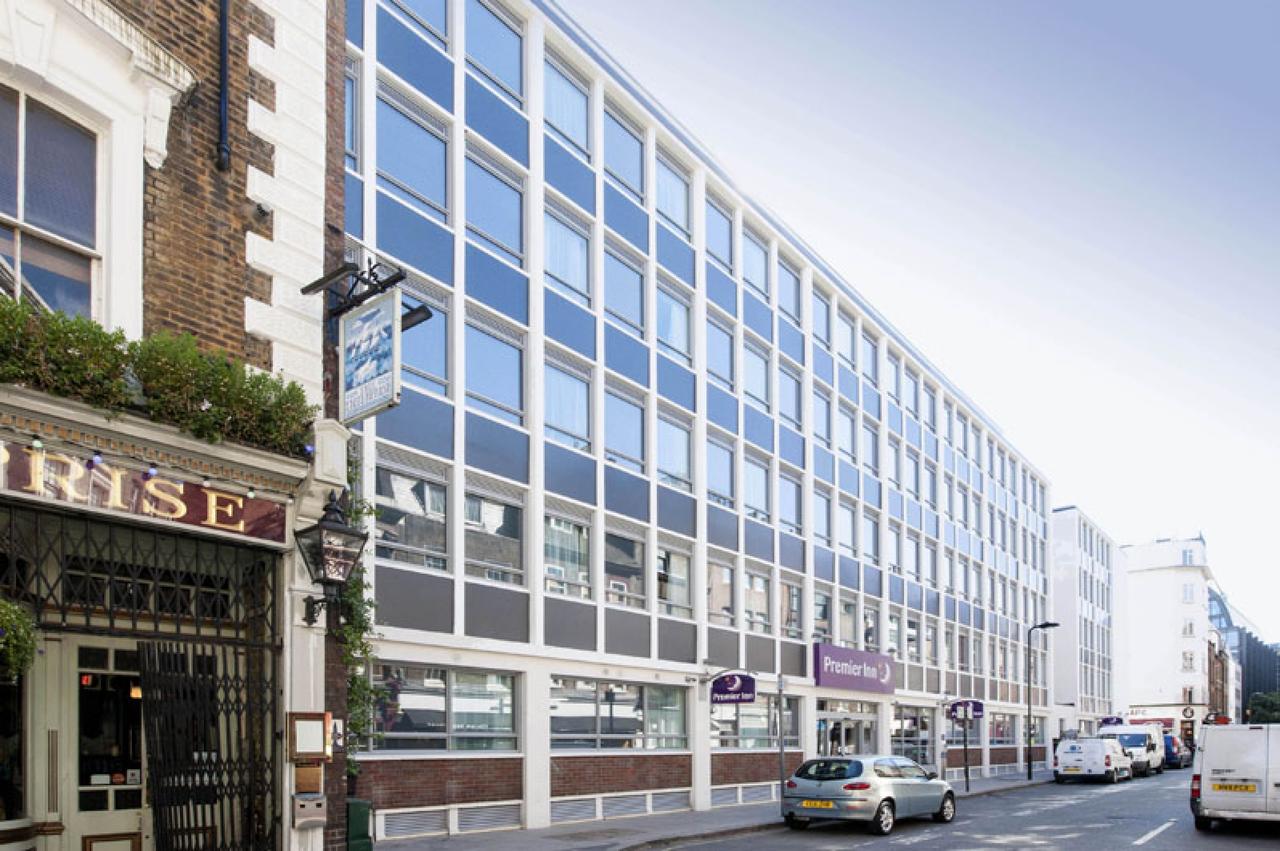 Double Tree Hilton Tower of London
Another hotel in a great location situted close to the Tower of London, Tower Bridge and the City of London. This hotel offers large modern rooms, excellent buffet breakfast (you can sometime get deals when this is complimentary) and a roof top bar with amazing views of the City of London and the Thames. You can get a Suite here sleeping 2 adults and 2 children with access to the Executive Lounge serving complimentary breakfast and snacks for 2 nights for £500.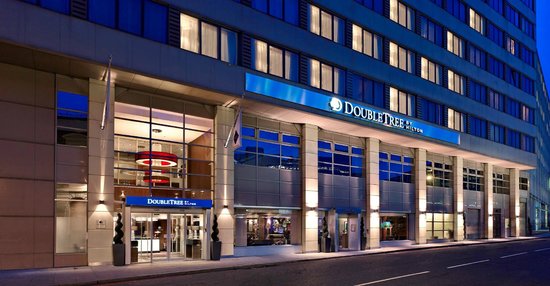 The Weekend Itinerary
This London weekend itinerary is based on staying at the Premier Inn – Holborn
Day 1 Friday
Arrive in London around lunch time. Check in to hotel, rooms are available from 14:00.
Hop-on Hop-off Bus
As this is a family weekend with sightseeing being a priority I would recommend using one of the hop-on hop-off tour buses. A family ticket for Golden Tours, one of the main operators, can be bought in advance on-line for £75 for 48 hours.
The nearest stop from the Premier Inn is a 5 minute walk away. You will normally find stops near to all central London hotels.
Trafalgar Square, Whitehall and Horse Guards Parade
The first stop will be Trafalgar Square. Take a walk across the square see Nelsons Column, the lions and the National Gallery.  You may even want to feed the resident pigeons!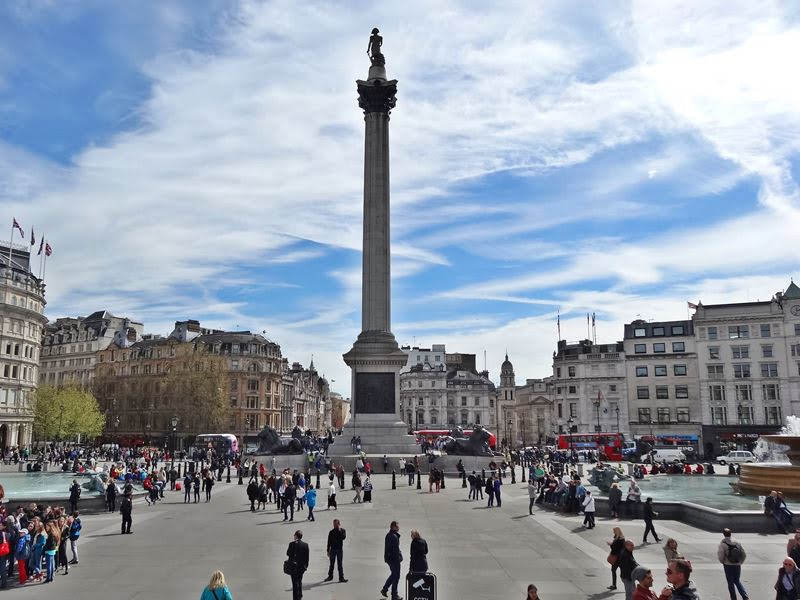 Walk down Whitehall – the street of Government. Here you will find the main government departments, the Cenotaph, the Banqueting House and the entrance into Downing Street.
You will be able to get your bus going West from outside Horse Guards. Here you must walk through the arch in to Horse Guards Parade itself, the venue for the annual Trooping of the Colour.  Make sure you get a photo taken with the mounted guards and try and make them smile for the camera!
From here the bus will take you past Admiralty Arch where you will get a view down the Mall towards Buckingham Palace, along Pall Mall past St James Palace and up to Piccadilly. You will get off the bus at Green Park, just outside the Ritz Hotel.
Green Park and Buckingham Palace
Take a leisurely stroll through Green Park (weather permitting) down to one of London's most iconic landmarks Buckingham Palace. Check if the Queen is at home! If the Royal Standard is flying she is in residence, if its the Union Jack she's out!  If you want to see the Changing of the Guard you will have to adjust your itinerary and get here for 11 a.m.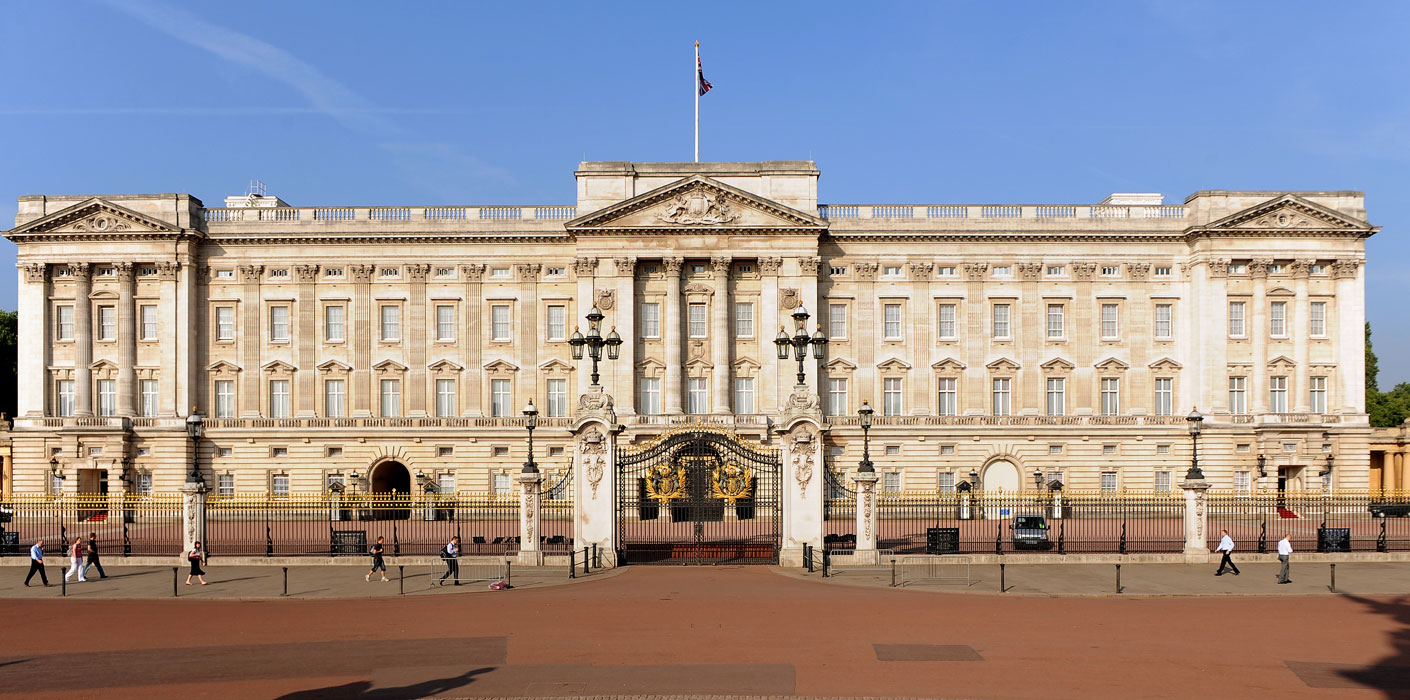 From the palace a short walk up Constitution Hill brings you to Hyde Park Corner and the entrance in to Hyde Park, the home of Winter Wonderland this time of the year.
Winter Wonderland
Winter Wonderland is a must. It is open from mid-November to early January, from 10 am to 10 pm every day except Christmas Day.
There is loads to see and do for all the family. There's a huge Christmas Market selling gifts, baubles and crafts.  You can go ice skating, watch ice shows, visit the circus and of course meet Santa Claus in Santa Land.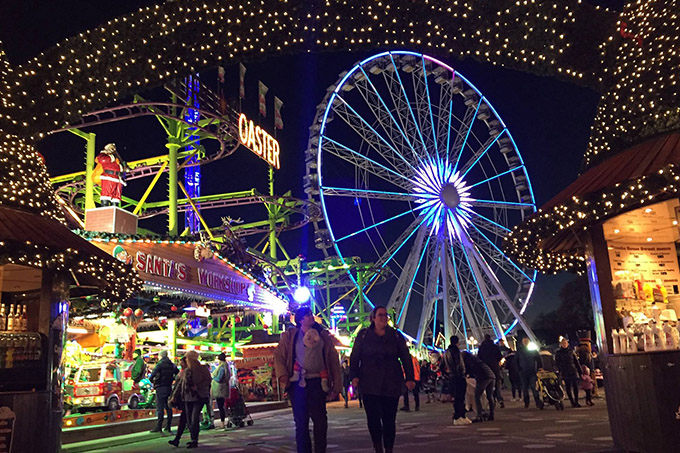 With over 100 rides and attractions and a huge array of street food available you can easily make a full day of your visit.
Although its free to enter Winter Wonderland, you have to pay for everything else and its not cheap. So set yourself a budget and plan your trip carefully.
In my opinion you need to allocate 2-3 hours to have a good look round. If you want to watch a show or go ice skating you will need longer.
Dinner in Covent Garden
After a hectic first day you will probably be hungry and tired so its probably time to find somewhere to eat.
Covent Garden is a good 40 minute walk from Winter Wonderland. But you can get the underground from Green Park direct to Covent Garden station and it will only take 5 minutes. If you are in London you have to take a ride on the underground!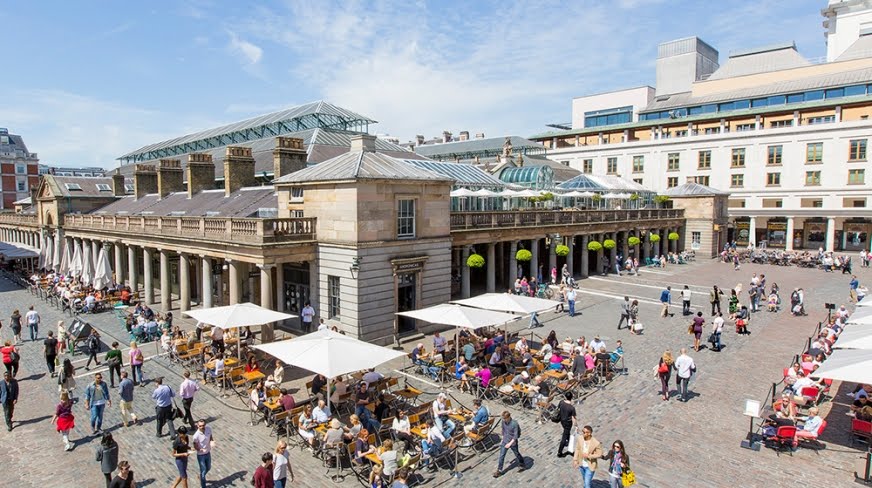 London obviously has a huge choice of places to eat. You get all the big chains Macdonalds, Pizza Hut, Burger King etc. However it would be a bit of a shame not to sample somewhere a bit different from the norm.
Covent Garden has a huge choice of family friendly restaurants which offer reasonably priced food.
A couple I would recommend are Bodeans BBQ restaurant on Catherine Street which does superb ribs, wings and steaks cooked on an open charcoal grill. Another option for great Mexican food with a lively atmosphere try Wahaca on Chandos Place.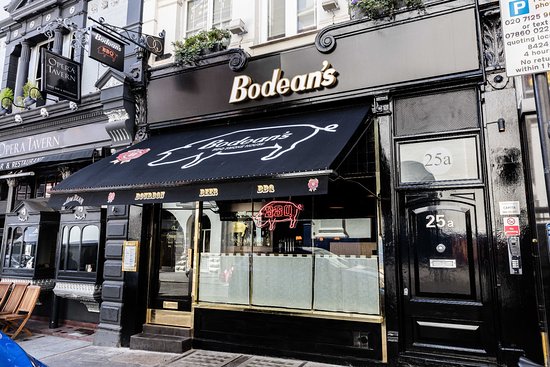 From Covent Garden its only a 10 minute walk back to the Premier Inn.
Day 2
St Pauls Cathedral and Tower of London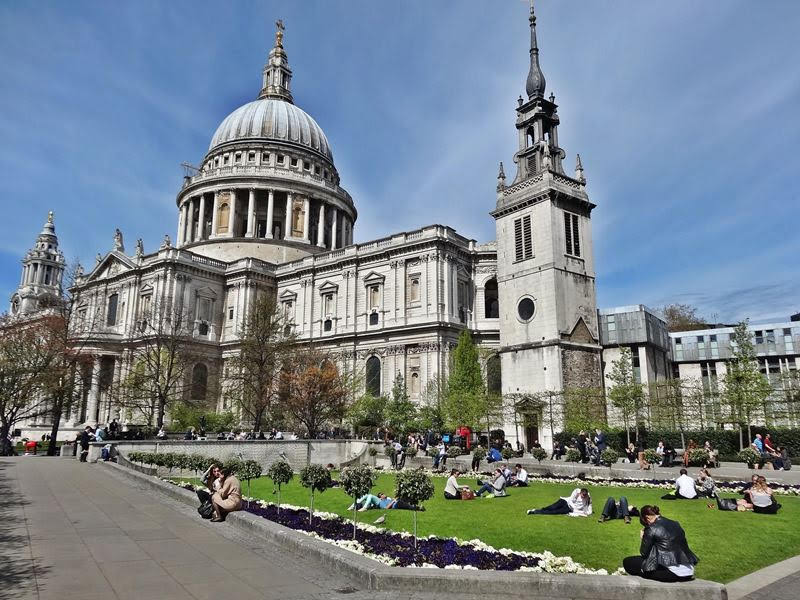 Today is devoted to sightseeing so its on the hop-on hop-off bus again and head eastwards towards the City of London. Along the way you will tick off some of the big ticket sights including St Pauls Cathedral, the Tower of London and Tower Bridge.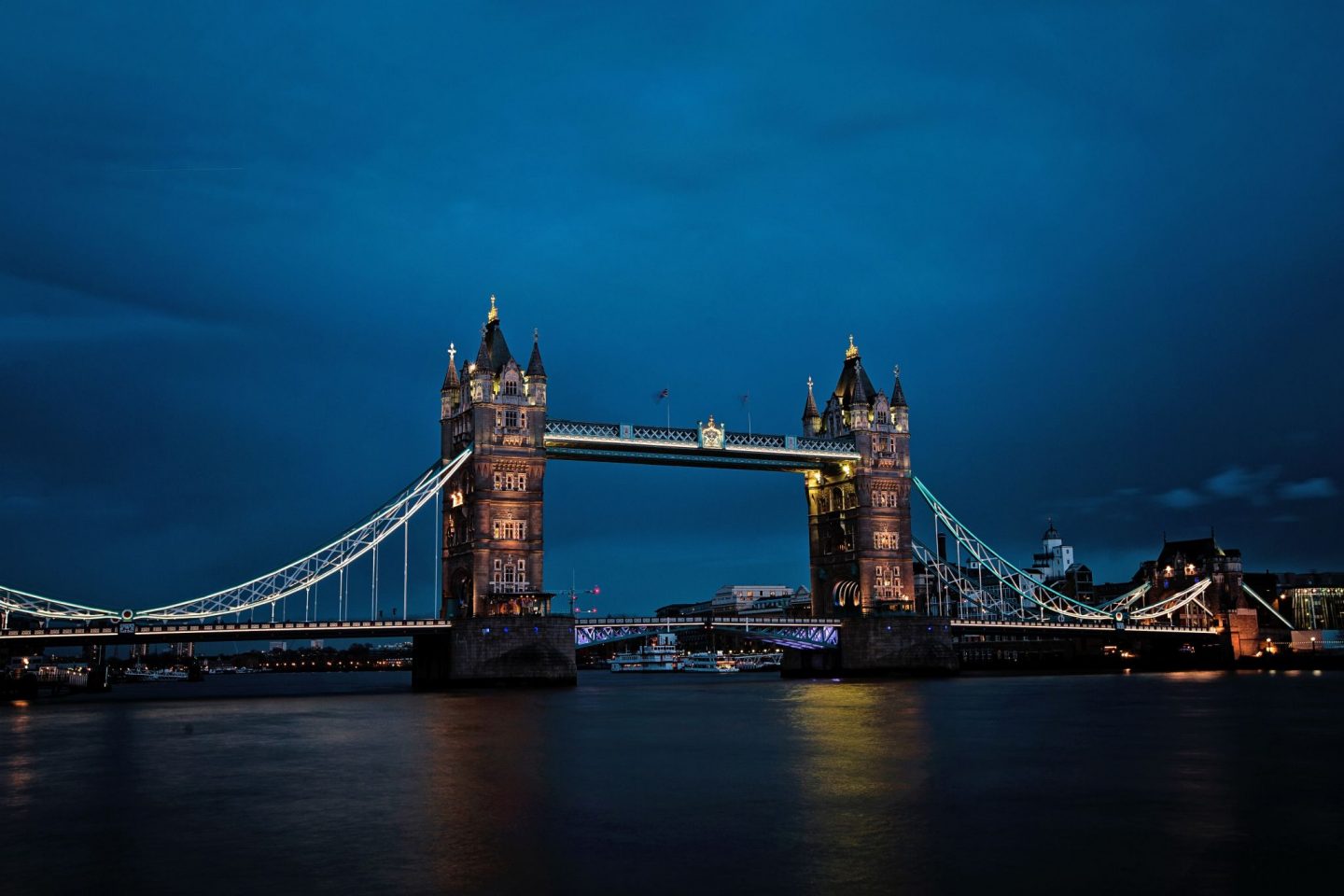 You also get some great views of the River Thames and City landmarks such as the Gherkin, the Walkie Talkie and the tallest building in Europe the Shard.
Borough Market
With an early start it must be time for breakfast. There is nowhere better to eat than Borough Market one the oldest and largest food markets in London.
The colours and smells are intoxicating with beautiful displays of food, free tastings and cookery demonstrations. It would be easy to spend a full day here but there's still so much of London to see.
South Bank and Westminster
Back on the bus and travel along the South Bank where you will find Shakespeare's Globe Theatre and the Tate Modern. A ride on the London Eye is another must for many visitors (we will be returning to the South Bank on Day 3).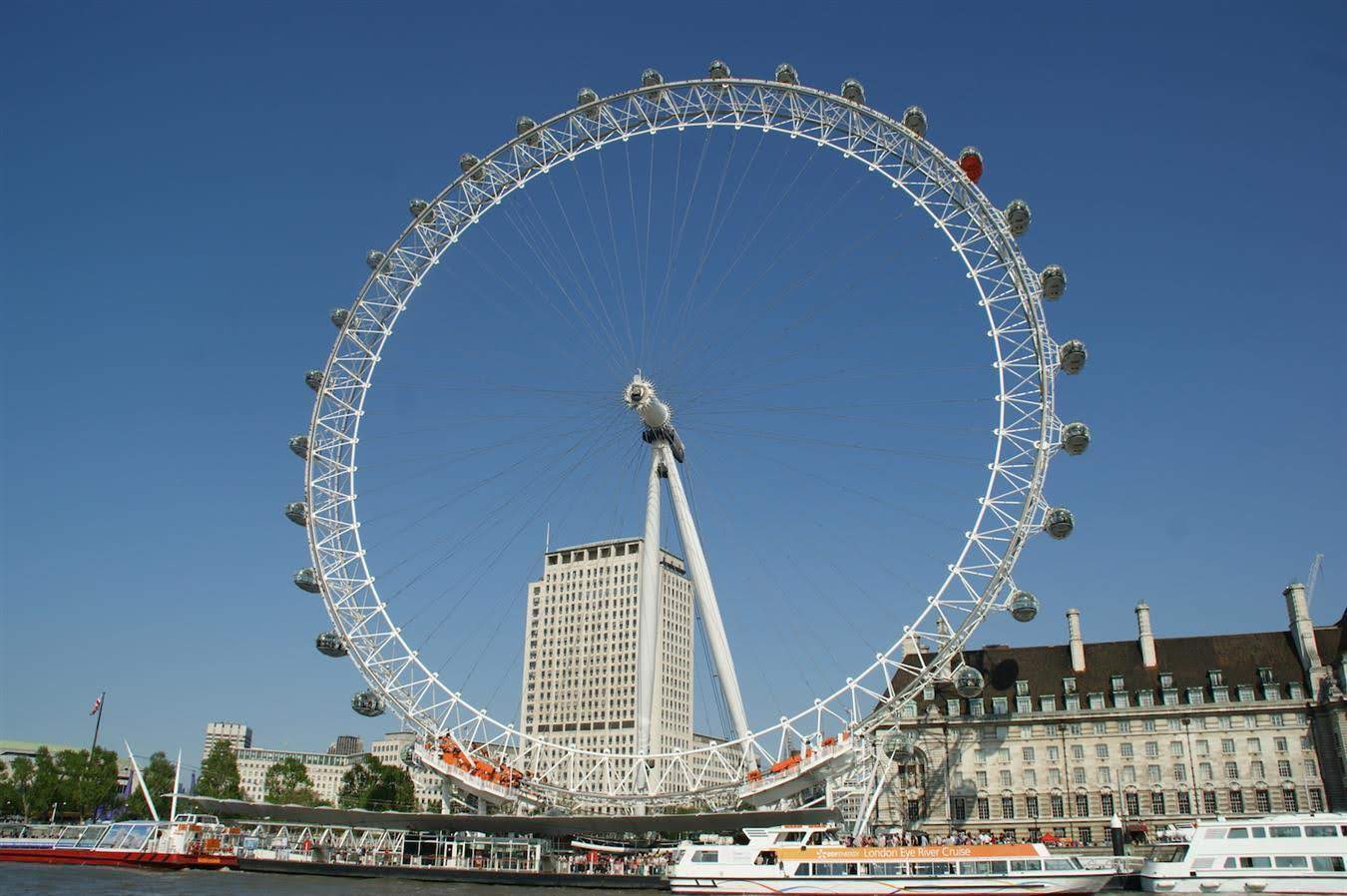 The view from Westminster Bridge is one of my favourites. You get an amazing vista of the Thames with many of London's most iconic landmarks. On the north side of the bridge you get the view of Big Ben and the Houses of Parliament, it is truly breathtaking!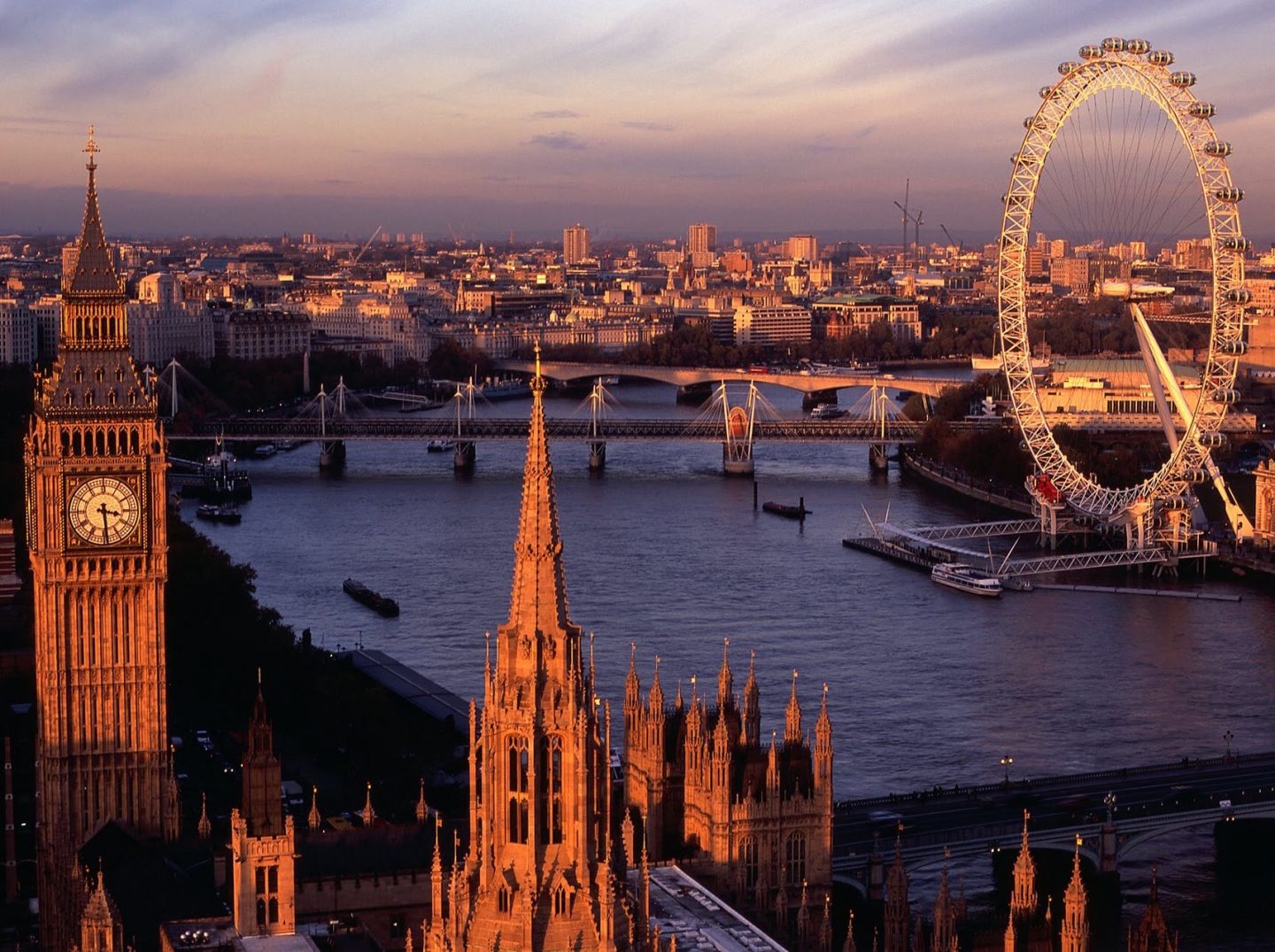 A Cruise down the Thames
Most of the hop-on hop-off bus tours include a Thames river cruise as part of the ticket price. With Golden Tours you board your boat at Westminster Pier from where you do a circular tour to St Katherines Dock and back. You can if you wish hop on and off the boat to visit riverside attractions such as HMS Belfast and the Golden Hind.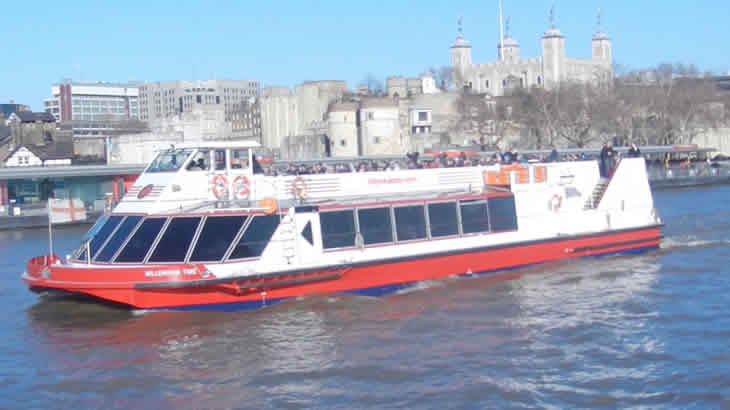 Knightsbridge and Kensington
If you have time its worth taking the bus from Westminster  with a change at Hyde Park Corner to Knightsbridge where you will find London's most famous shop, Harrods. You have to pay a visit, the shop is beautiful especially at Christmas, even if you just get to see the festive window displays.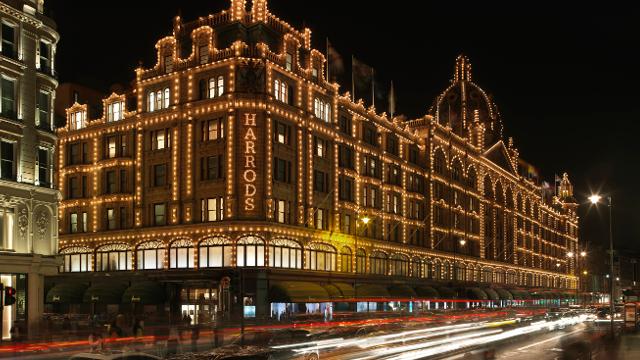 From Harrods it is only a few minutes to South Kensington and the Museum district. To see all 3 of the museums the Science, Natural History and Victoria and Albert, could take a whole weekend. My own personal favourite is the Natural History Museum. With admission being free to all the museums a visit to at least one of them is definitely worthwhile.
Other big tickets sights you shouldn't miss whilst in this part of London are Kensington Palace, the London of home of the Royal Princes, and the Royal Albert Hall.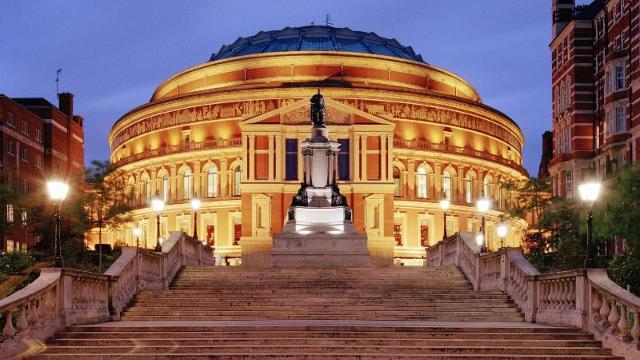 By now you will probably have maxed out on sightseeing. If you still have enough energy it may be an opportunity to do some shopping on Regent Street or Oxford Street. Being near Christmas it will be very busy. Alternatively it may be time to return to the hotel for a rest and freshen up before dinner.
Dinner in Soho
For tonight's dinner its Soho. Not an area you immediately think of as a family dinner destination, with its reputation as party central for London nighlife. However there are loads of restaurants to choose from, plus its a great place for a stroll and people watching and again in walking distance of our hotel, the Premier Inn Holborn.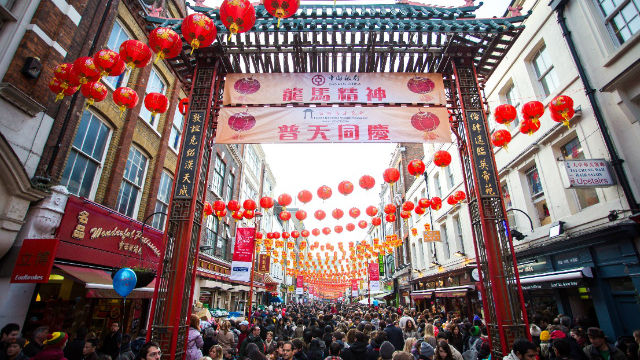 On the edge of Soho you will find Chinatown centred around Gerard Street. Its definitely worth a look and there are some great restaurants catering for families.
However my own personal favourite Soho restaurant is Yming. Although it's Chinese it is not situated in Chinatown but it is one of the oldest established Chinese restaurants in London and has been run by the same family for years.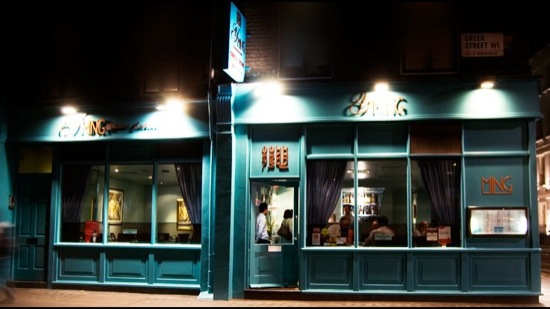 It serves the old favourites you would get in most Chinese restaurants but also more authentic dishes and some strangely titled ones. One such dish is Mr Edward's Pork which is named after a customer, obviously Mr Edward, who always ate the same pork dish for dinner several times a week. I can highly recommend it!
If you don't fancy Chinese what about Greek? The Real Greek on Berwick street is an informal restaurant serving a huge choice of hot and cold meze dishes for sharing. They also have a kids menu with a main course, dessert and soft drink for a bargain £6.75.
Day 3
The final day. The hop-on hop-off bus ticket is still valid so you can revisit some of your favourite sights or try somewhere new today.
Possibilities include the Christmas Market on South Bank, Hamleys the UK's largest toy store on Regent Street, the giant Lego Store on Leicester Square or a walk around one of the London "villages" such as Mayfair, Marylebone or Belgravia. 
South Bank Christmas Market
Get the hop-on hop-off bus to the London Eye. The South Bank Christmas Market is nowhere near the scale of Winter Wonderland and not as frantic. If you want to keep the festive theme going to finish off the weekend its definitely worth a visit. There are stalls selling gifts, decorations and festive goodies and a great choice of food and drink.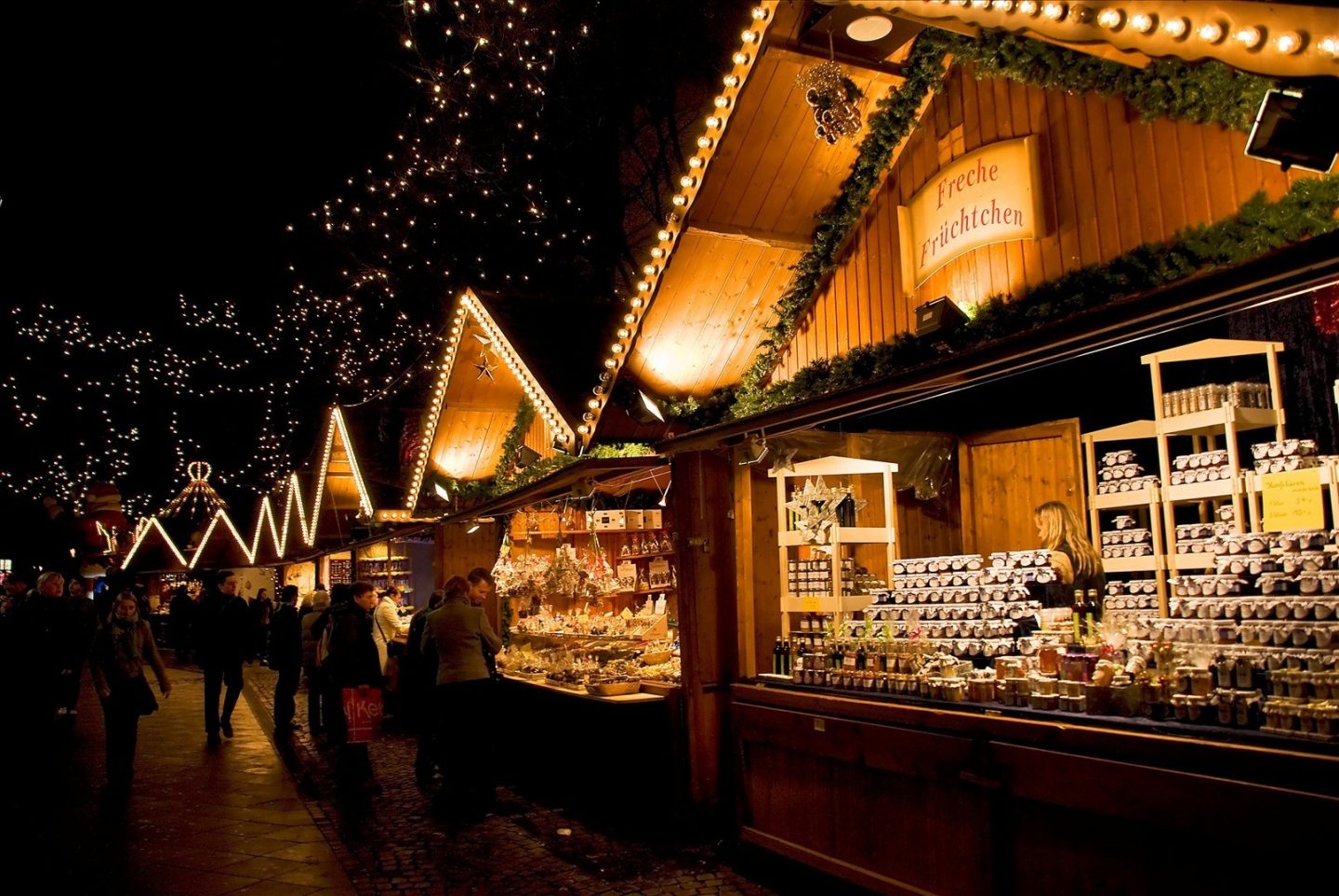 If you want to finish your weekend off with something really special maybe a spin on the London Eye or a visit to nearby London Aquarium.
Time to go home
Probably a mid afternoon train home. If you want lunch before you leave, with the Golden Tours hop-on hop-off bus tour you can get a 2 course meal at Planet Hollywood near Leicester Square for £15 a head or sample a traditional pub lunch at a choice of pubs, again 2 courses for only £15 a head.
Then it's off to the station after a very busy and hopefully enjoyable London weekend.
The Guestbook's comment: "London has so much to offer the first time and returning visitor. This London Weekend itinerary designed  for a family on a first time visit at Christmas packs a lot in to the weekend, maybe too much? I will let you know as I will be testing it out for real with our friends Sarah and Eddie and their children Sam and Daisie, in a couple of weeks!"
No freebies have been offered or provided by any of the establishments featured in this post!