I am told by my family and friends that I have an obsession with hotels. My favourite book is The Good Hotel Guide! I watch out for new openings, read reviews, and whenever possible stay in them! I thought it would be good if I shared with you my favourite hotels, Kate's will follow soon.
These are my favourite hotels in the UK. London has so many of my favourites it gets its own list!
Favourite Hotels in London
The Dorchester
The iconic Dorchester Hotel on Park Lane is world famous and the favourite place to stay in London for a host of celebrities. We stayed there with friends for a special Christmas treat, you have to spoil yourself now and again!
Why?  Its just utter luxury! From the moment you walk through the door you are made to feel very special by every member of staff. The rooms are amazing, so elegant. Drinks in the Promenade are not to be missed,  especially at Christmas with St Pauls Boys' Choir singing carols under the Christmas tree!
Top Tips – Check the hotel website for special deals, some great savings can be made. If you can, get an inclusive rate with breakfast. Check on Open Table for offers in the hotel restaurants. You may get a special offer lunch at Alain Ducasse, one of the best restaurants in London.
The Langham
The Langham is situated on Portland Place at the top of Regent Street, directly opposite BBC Broadcasting House. Another London 5 star luxury hotel established in 1865. Stayed there for a short break in London visiting Kate and Josh, can't wait to return.
Why? All you would expect from a top 5 star hotel plus the best bar in the world! The Artesian Bar at the Langham has been voted the world's best bar on several occasions. Their cocktails are amazing, and very strong. After a few its definitely best if you are staying at the hotel!
Top Tips – you can only reserve a table in the Artesian at lunchtime. At night its first come first served and it gets very busy. Its definitely worth queuing though! The new Wigmore pub has recently been opened at the hotel in partnership with Albert and Michel Roux, already established at the hotel restaurant Roux at the Landau. I can't wait to try it.
The Capital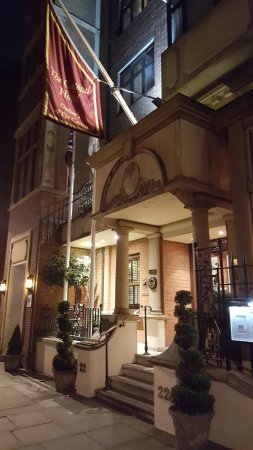 Situated just behind Harrods, the Capital is a small boutique 5 star hotel. The hotel is luxurious as you would expect but it is also very cosy with traditional antique furnishings. Inside the hotel, it feels more like you are in a country house hotel than one located in the heart of Knightsbridge.
Why? – a relaxing peaceful retreat from the hustle and bustle of London in a fantastic location, particularly for the shops. A great hotel bar but also loads of bars and restaurants within a couple of minutes of the hotel. The restaurant is run by the famous seafood chef Nathan Outlaw.
Top Tips – if you want to eat at Nathan Outlaw, book well in advance. Be sure to explore Belgravia some great pubs and restaurants around Motcomb Street
Favourite Hotels in the Rest of the UK
The Lamb, Shipton-under-Wychwood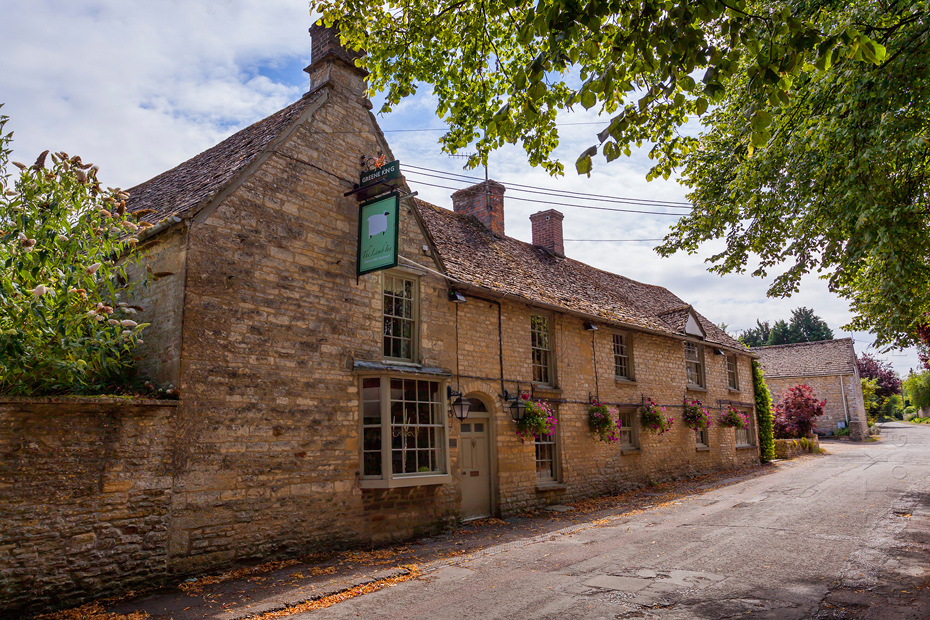 The Lamb is a small traditional Cotswold Inn, with 5 beautifully appointed bedrooms and a great bar and restaurant. Shipton under Wychwood is a beautiful village situated in the heart of the Cotswolds between Chipping Norton and Burford.
Why? It was where Jane and I spent our honeymoon! Its also the quintessential Cotswold Inn. A great place to stay, great food and a really good pub, popular with the locals. What more could you ask for?
Top Tips – try and go mid-week if you can. Room rates are lower, there are less tourists and Wednesday night is Pie Night at the Lamb, not to be missed!
The Caledonian (now the Waldorf Astoria), Edinburgh
A former railway hotel "the Caley" as its known as by locals is one of the top Edinburgh hotels. It is in a great position on Princess Street with views of the castle from some of its premier rooms.
Why? I have stayed here on several occasions and have always enjoyed my stays. The customer service and the friendliness of the hotel staff is amazing. However the reason its in my top 3 is the fact that we got upgraded to their best suite on one occasion and it is without a doubt the grandest hotel room I have ever stayed in. Their other rooms are very nice too!
Top Tips – At the very least upgrade to a premier room, one with a castle view if possible, its worth the extra. Great hotel restaurants run by the Galvin brothers.
Crown Plaza Manchester Airport
You will no doubt think this a strange choice for inclusion in my favourites. It had to be included as it's the hotel I have spent the most nights in anywhere in the world. We stay here the night before we fly from Manchester so probably 4 to 5 times per year.
Why? The rooms although not luxurious are spacious and clean with everything you need for a comfortable stay. The staff are excellent, very friendly, helpful and polite. We go for a club room which gives access to the club lounge, providing free drinks and canapés early evening, again service is brilliant. There is a choice of 2 restaurants and 2 bars.
Top Tips – make sure you eat in the Sampan Oriental restaurant, it is as good as any restaurant you will find in Manchester city centre, if not better.
Watch out for my favourite hotels in Europe and the rest of the world coming soon.
No freebies have been offered or provided by any of the establishments featured in this post!