Following the post "Bath – where to eat, drink & sleep", I thought I should do another post with some of my favourite places to visit during your stay.
Thermae Bath Spa
Treat yourself to a relax in the spa (not just any spa of course but Britain's only natural thermal spa – it's not called Bath for nothing). Book a spa treatment (full details on options here) for free spa access or just pay for a two hour or four hour session to enjoy the spa. I think two hours is ample but it depends how much pampering you want. The view from the rooftop pool is pretty special. Note that you can't reserve access on the weekend so get there early or late to avoid the queue. Especially as there's always a queue on weekends and it's very popular with hen parties (and rightly so), but be prepared for it to be busy.
The Roman Baths
You've had your own spa relaxation so now it's time to see how the Romans did it. The Roman Baths are high on everyone's hit list for sights to tick off in Bath so if you're planning a visit again it's best to opt for start or end of the day to beat the crowds. If you fancy something a bit different there are events such as dinner at night by the Baths which might provide a nice alternative. Have a look at their website for the latest news and events taking place.
Skyline view walk
Want to see Bath from above? This 8 mile loop skyline walk is picturesque and provides a wonderful view over Bath. It's hilly and will take time (so maybe something to save for a second visit or a long weekend), but it's definitely worth it. Take a detour to the beautiful Prior Park to see the gardens landscaped by Capability Brown and the famous Palladian bridge. This is one of only four bridges of this design left in the world!
Crazy golf
Ok perhaps not exclusive to Bath or very unique but you can't really beat a bit of crazy golf so if you fancy a change of scene and are feeling a bit competitive then take on your fellow travellers here. I've played here in November as well as in the rain in January and still love it so don't let the British weather deter you!
Walk the town
If I was judging a beauty contest for cities then Bath would be an all out winner. I'm heavily biased but I think you'd struggle to find prettier. Every corner provides you with a new wow of Georgian wonder so take your time having a stroll to take it all in. Bath is relatively small so you can wander around and cover it in a weekend. You can then pick the best bits to revisit on your second, third and fourth visits. If you're new to Bath make sure you tick off the big sights first. These should include the Circus, the Royal Crescent, Pulteney Bridge and the Cathedral. But also appreciate Bath for the small side streets and alleyways which might not get the guidebook fame but are equally as stunning and worth exploring.
Afternoon Tea at the Pump Rooms
Ok so this should probably go in the other post under eating but I think it's also an activity so it's featuring in this post. The Pump Rooms were THE place to be seen back in Georgian times so check out it's beauty with afternoon tea as a special treat. They also offer other meals if afternoon tea doesn't take your fancy. Although who could say no to scones, jam and cream! Another option is Sally Lunn's buns, a firm favourite for many a visitor who want to try a piece of history. It's one of the oldest houses in Bath dating back to 1492.
Got you hungry? If you're after more food and drink recommendations for the city then have a look at Chris's recommendations for where to visit as well.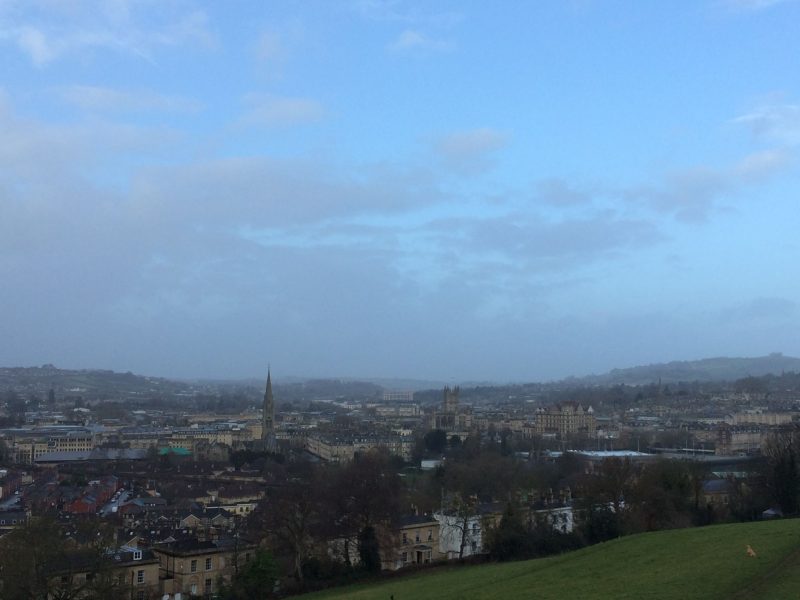 So there's a selection to get you started. There's many other places and things to see and do. Bath really does have plenty to offer. Let us know your favourites if you visit!
The Guestbook comment: "Lots to see and do but also doable in a weekend break with something for everyone. Make sure you tick off the main sights as well as exploring the smaller, less well known, but still stunning, side streets".
No freebies have been offered or provided by any of the establishments featured in this post!