What's the story?
After travelling all the way to the Eastern Cape inland via R62 (more on this route here), it was time to return to Cape Town. Our South Africa adventure (full itinerary here) wouldn't be complete without the popular Garden Route. 
We were coming from beyond Port Elizabeth, a large town and home to the main airport in this area. It's also the first sight of the coastline. This is a regular and spectacular sight on this drive. 
You really need time to explore this route but as this was a whistle-stop tour we tried to do an express visit on this trip.
Here's some of the areas you might wish to consider if you're planning a visit here…
Storms River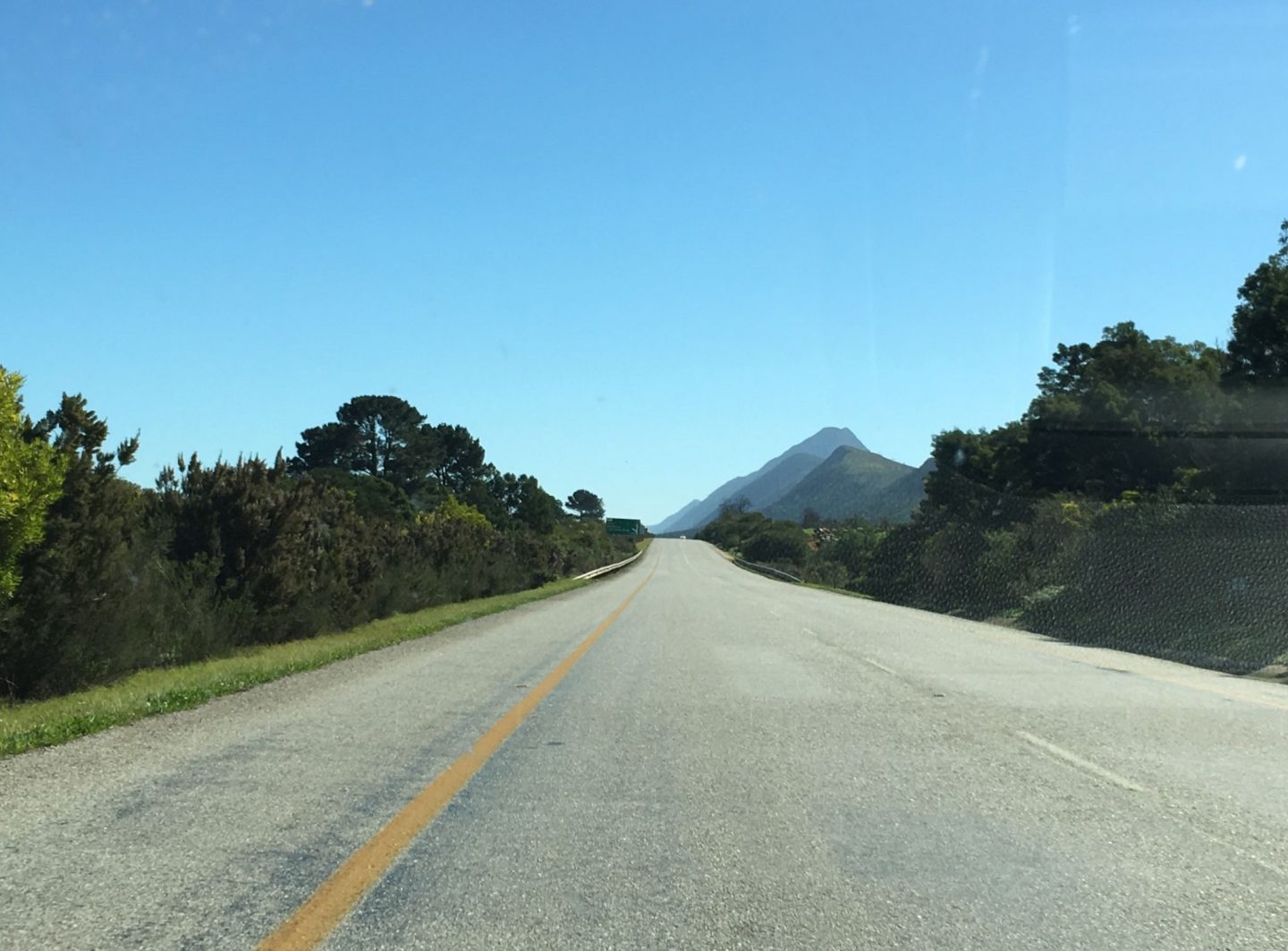 Our first proper stop was Storms River and the famous Tsitsikamma national park. Before this we'd passed through Jeffrey's Bay (a very popular surfing spot). Due to limited time however we headed straight for Storms River.
Storms River definitely deserves dedicated time and is the perfect location if you are into your outdoor activities and adventure sports. Keep your eyes open and you'll drive over the Bloukrans River Valley bridge. An impressive sight by itself,  but watch out for the bungee jumpers too!  It's home to one of the highest commercial bungee jumps in the world. Definitely not for the fainthearted!
If that's all a bit too much for you then there's still a wide range of activities you can enjoy here. There's a huge selection of canopy tours in the forest, as well as self hike opportunities. If you're looking for water based then there's everything from kayaking to tubing.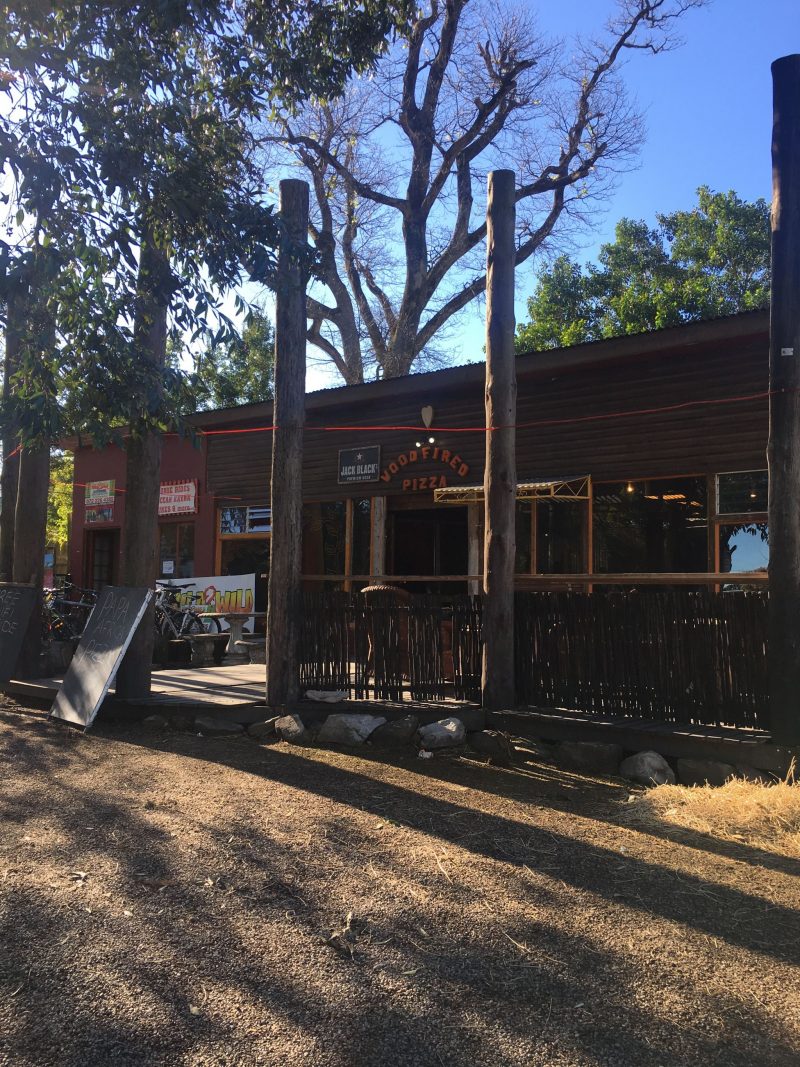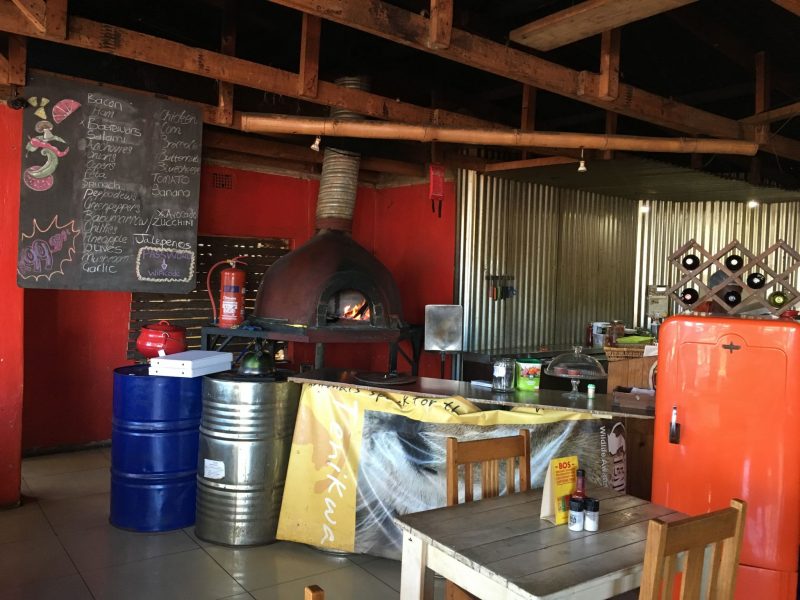 Storms River itself is a relatively small village with a relaxed vibe and almost a backpacker atmosphere probably due to the number of activities available from here. On a side note, it also does delicious pizzas so is worth a lunch stop at the very least! Both Tsitrus Cafe and Papa Africa come recommended.
Nature's Valley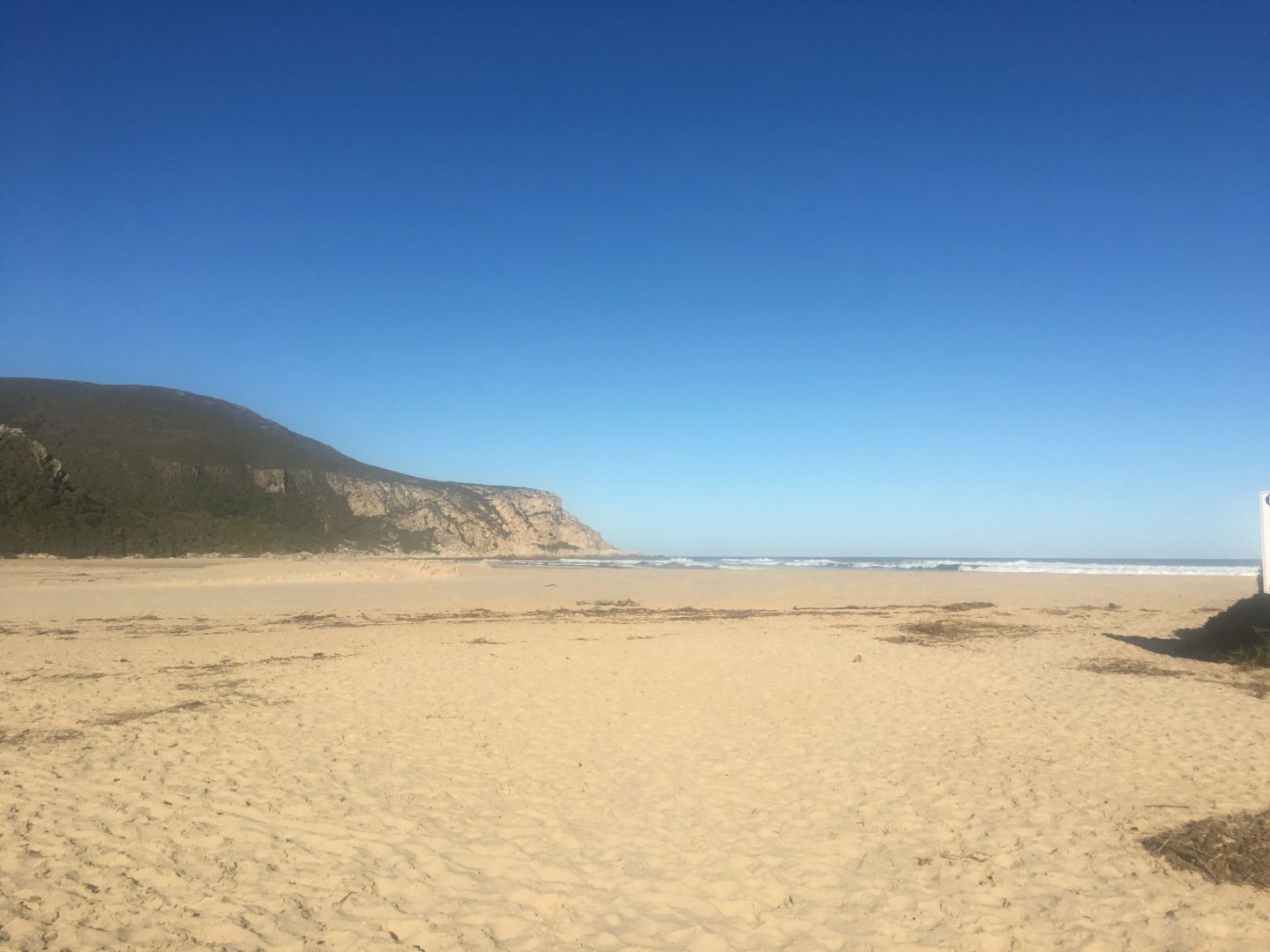 Our main stop was Plettenberg Bay (more on this below), but I'd definitely recommend a detour through Nature's Valley. It's easy to miss and does add some time to your journey, but the road alone is worth it. It twists and turns through the forest down a steep hill to the lagoon and sea below. Nature's valley itself is very small with only a few accommodation options and not much else but you're here for the view and it is spectacular.
Plettenberg Bay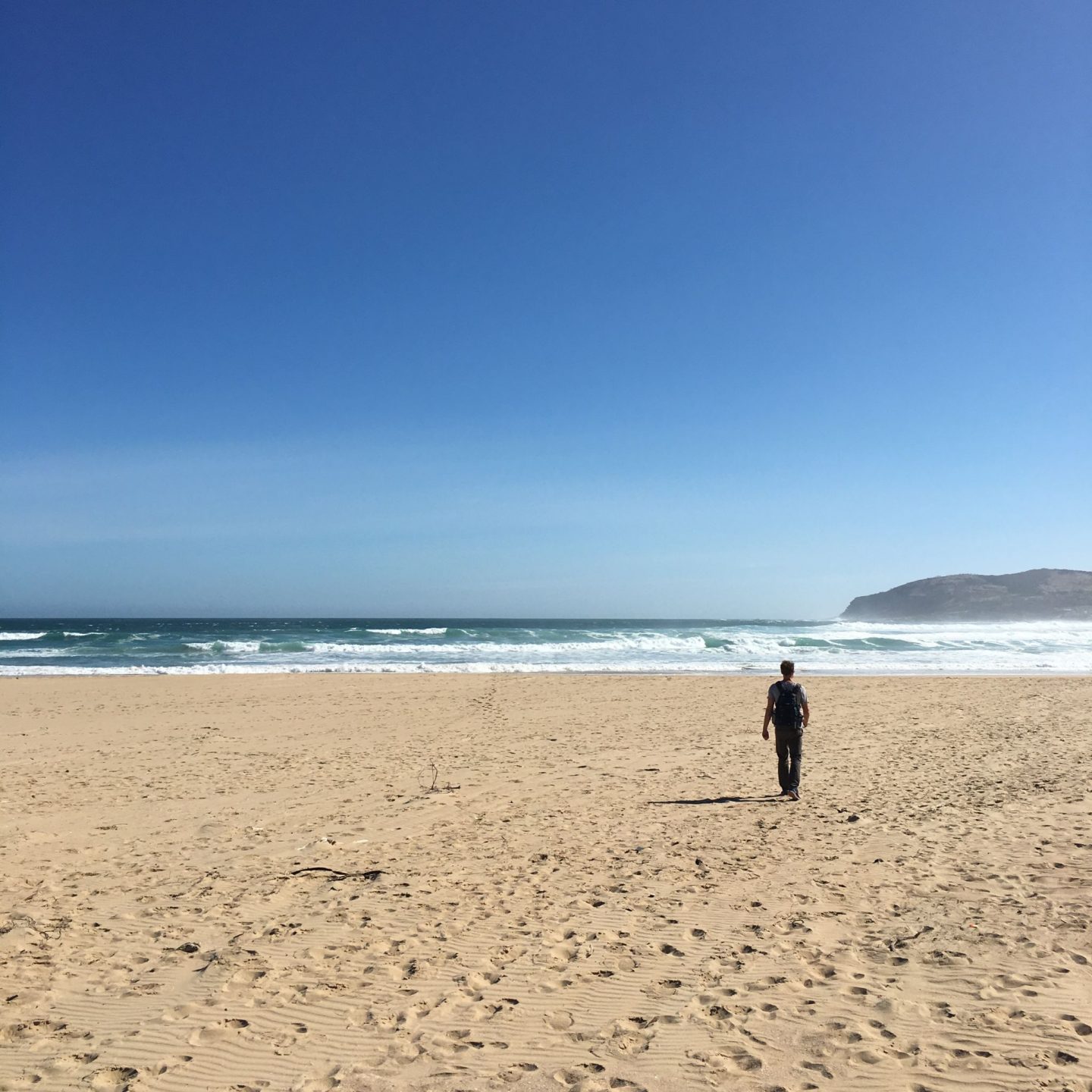 After the quick detour, we headed back to join the N2 and continue to Plettenberg Bay.
This is a town with an amazing stretch of beach front and is renowned for walking with the highly recommend Robberg Nature Reserve (more below). It has a Cornwall feel to it in parts and a drink at The Lookout with a pint of prawns is the perfect end to a long day.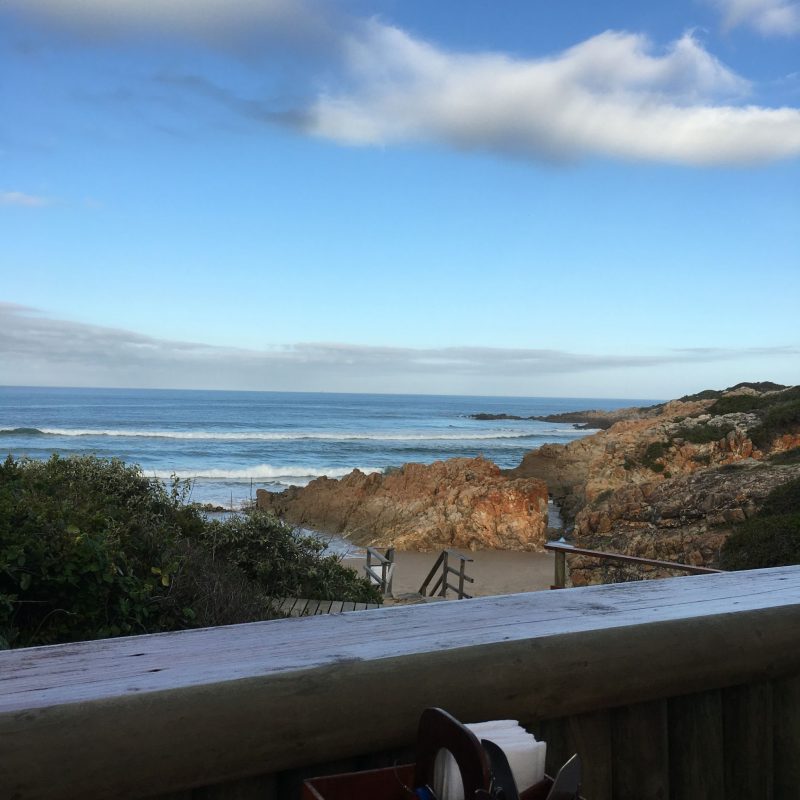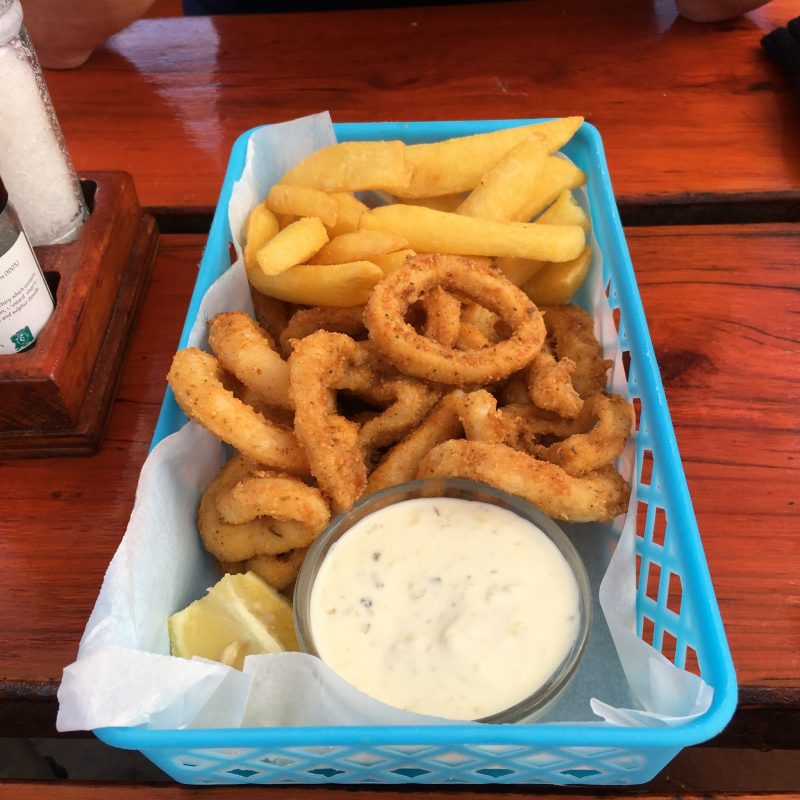 Plettenberg Bay was our base for two nights so we could explore the area. We stayed slightly further out in the beautiful Long Story Guest & Cook house (full review here). You need to drive at night anyway, so being a bit further out of the main streets wasn't a problem. Meg, the owner, is a brilliant host and was full of recommendations for where to visit in the area if you need inspiration. 
Our time in Plettenberg Bay was spent at the Robberg Nature Reserve. We walked the full loop (11km) around the peninsula and were rewarded with stunning views. Don't underestimate the walk though – have the right shoes on, it's slippy and a scramble in parts.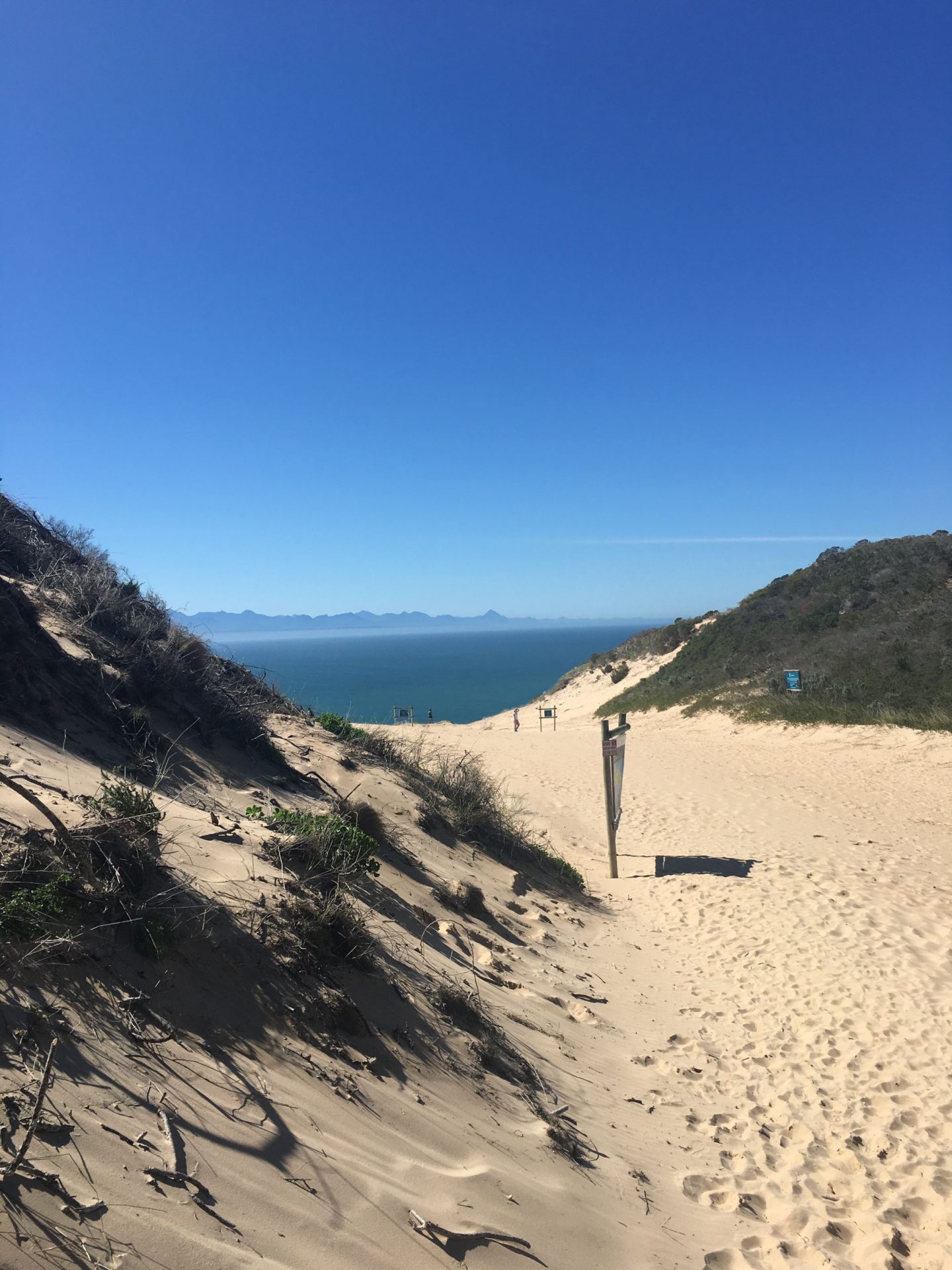 Also make sure you leave yourself plenty of time to avoid the tides literally turning on you! Check tide timings at the entrance. It's worth it though, and a definite must do when visiting the area. If it sounds a bit ambitious then there's also shorter routes available so there's something for everyone. This website offers a great summary of the routes on offer and top tips for visiting.

Knysna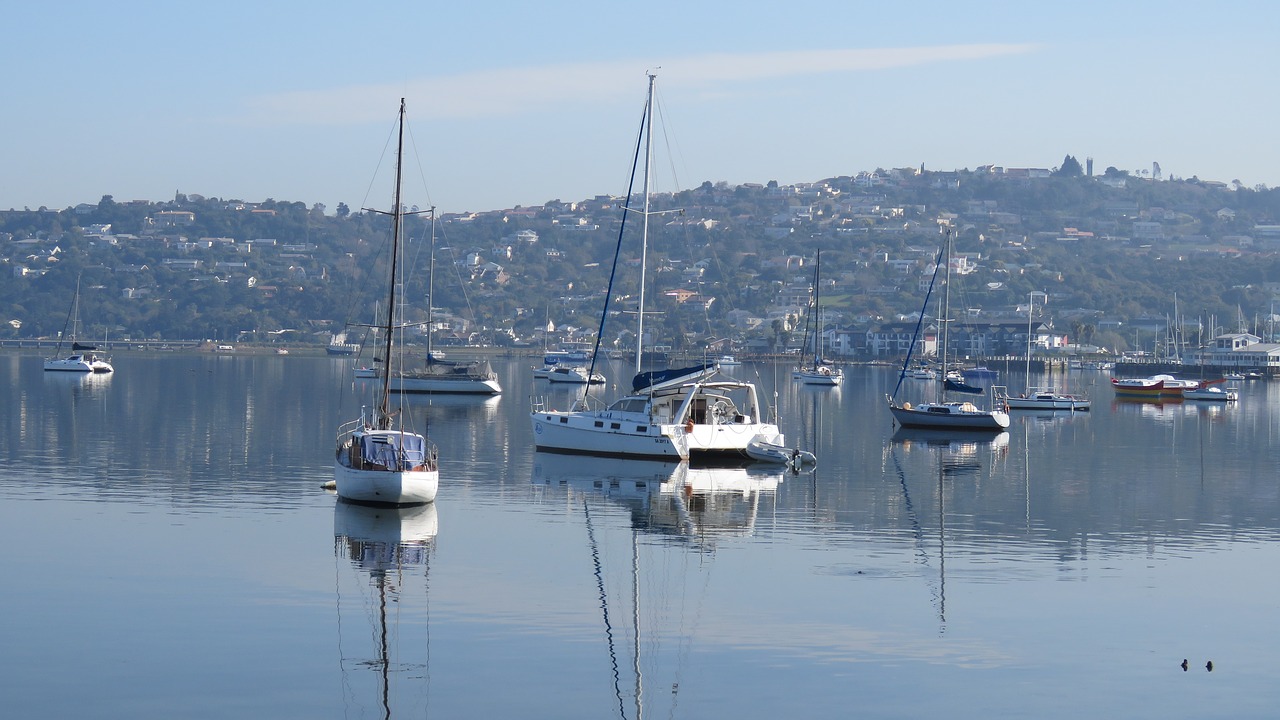 We had to make a call between Knysna and Plettenberg Bay due to the limited time we had available so Knysna was a short visit for us. It is a very popular stopping point for many on the Garden Route though. Busier than it's neighbour Plettenberg Bay, Knysna offers more of a town to explore and centres around a beautiful lagoon. Although not directly on the beach, there's easy access in nearby Brenton-on-Sea. Knysna is also a great stopping off point for a range of outdoor activities in the local area, as well as a number of wildlife sanctuaries.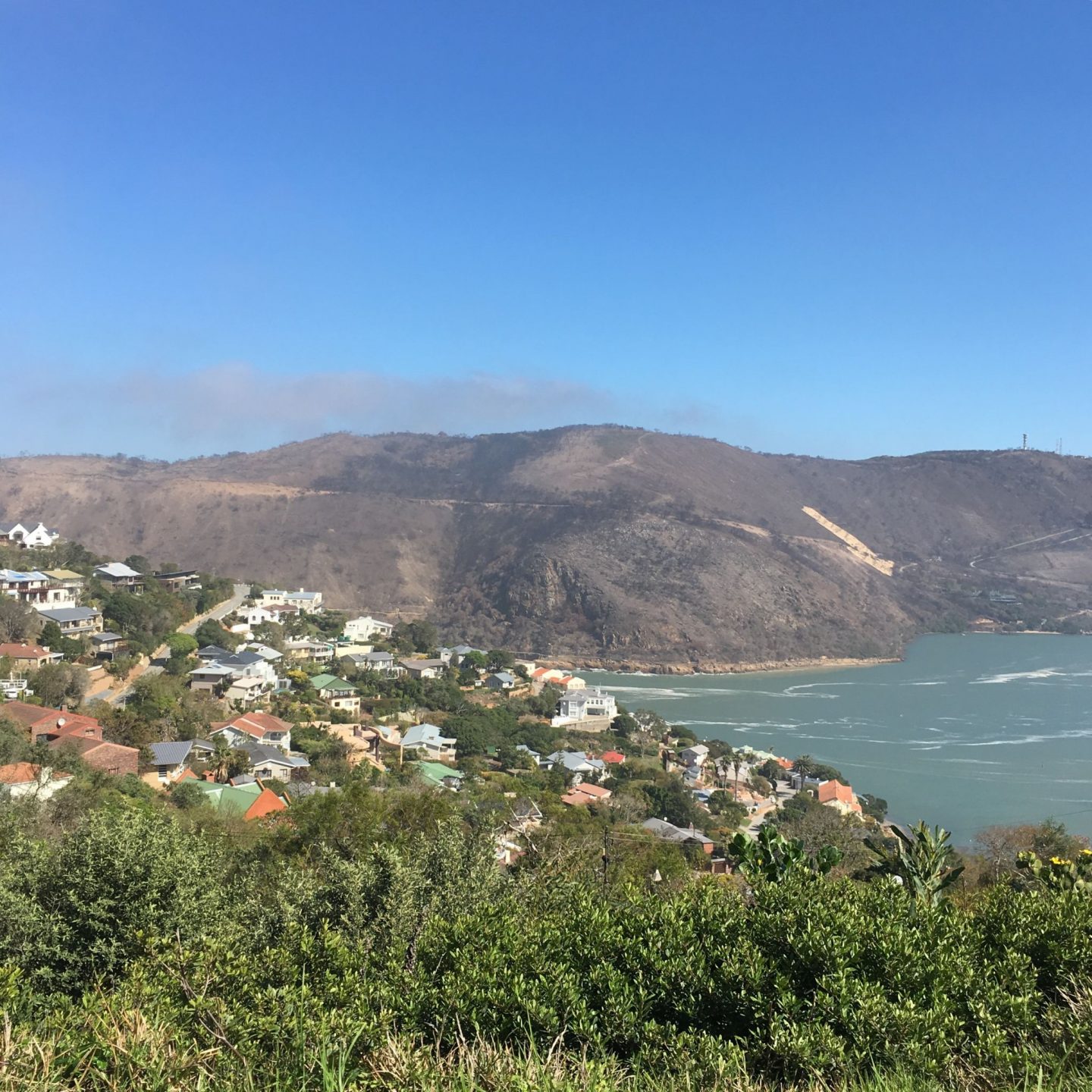 Make sure you drive up to Knysna Heights to take in the view from above. Sadly a lot of the green that this area is renowned for was destroyed in fires but it's coming back and still beautiful nevertheless.
Wilderness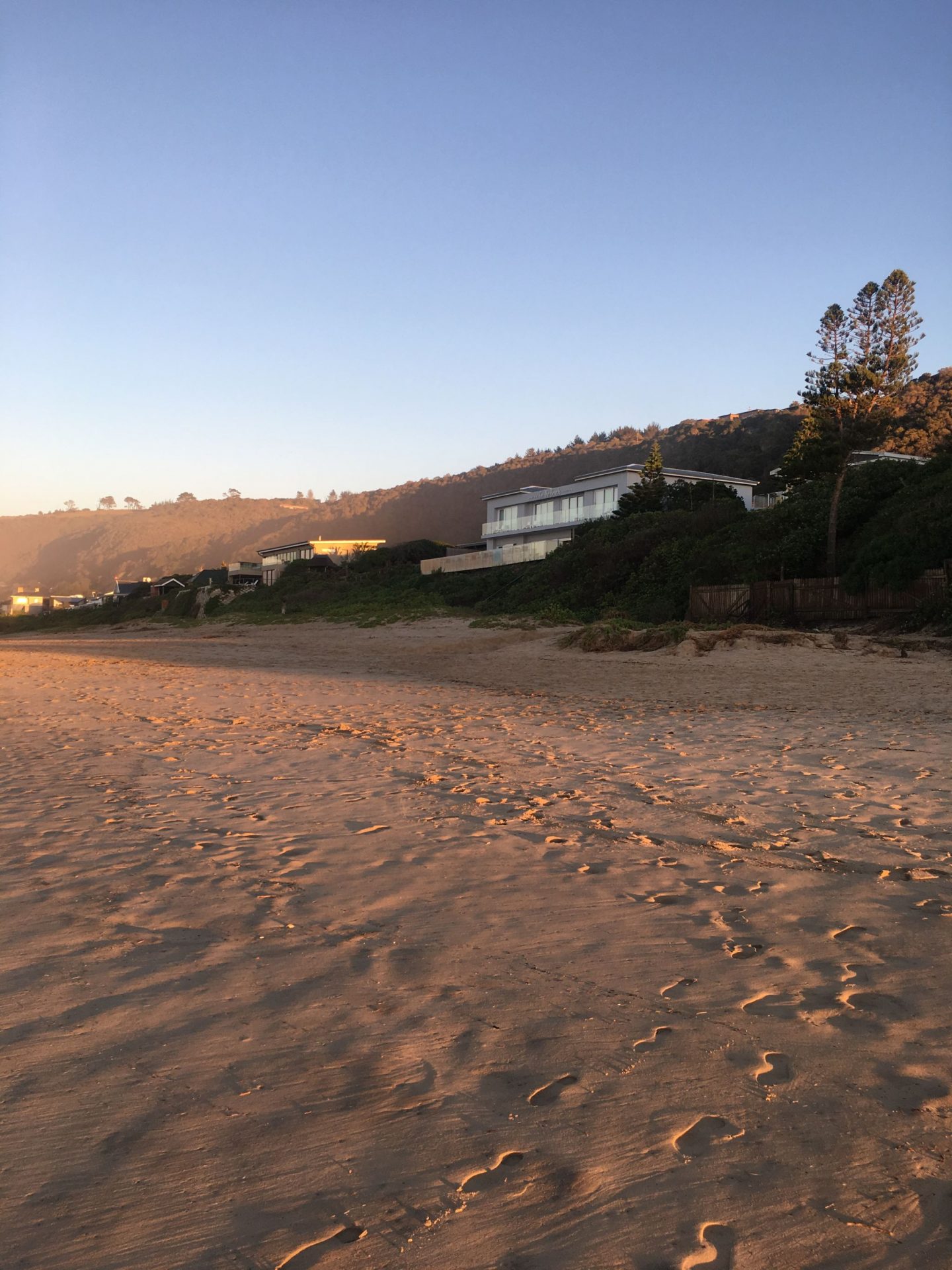 Our next stop on our Garden Route adventure was Wilderness. I feel like a bit of a broken record with my descriptions of South Africa, but it really is worthy of the repetition and Wilderness certainly lived up to the name!
Perhaps overlooked as a destination with the bustling towns of Plettenberg Bay and Knysna next door, Wilderness is definitely worth considering. Separated by the N2, there's Beach one side and a small village on the other. It has a nice feel to it and a small selection of excellent restaurants. There's also a small lagoon which is great for kayaking or a stroll.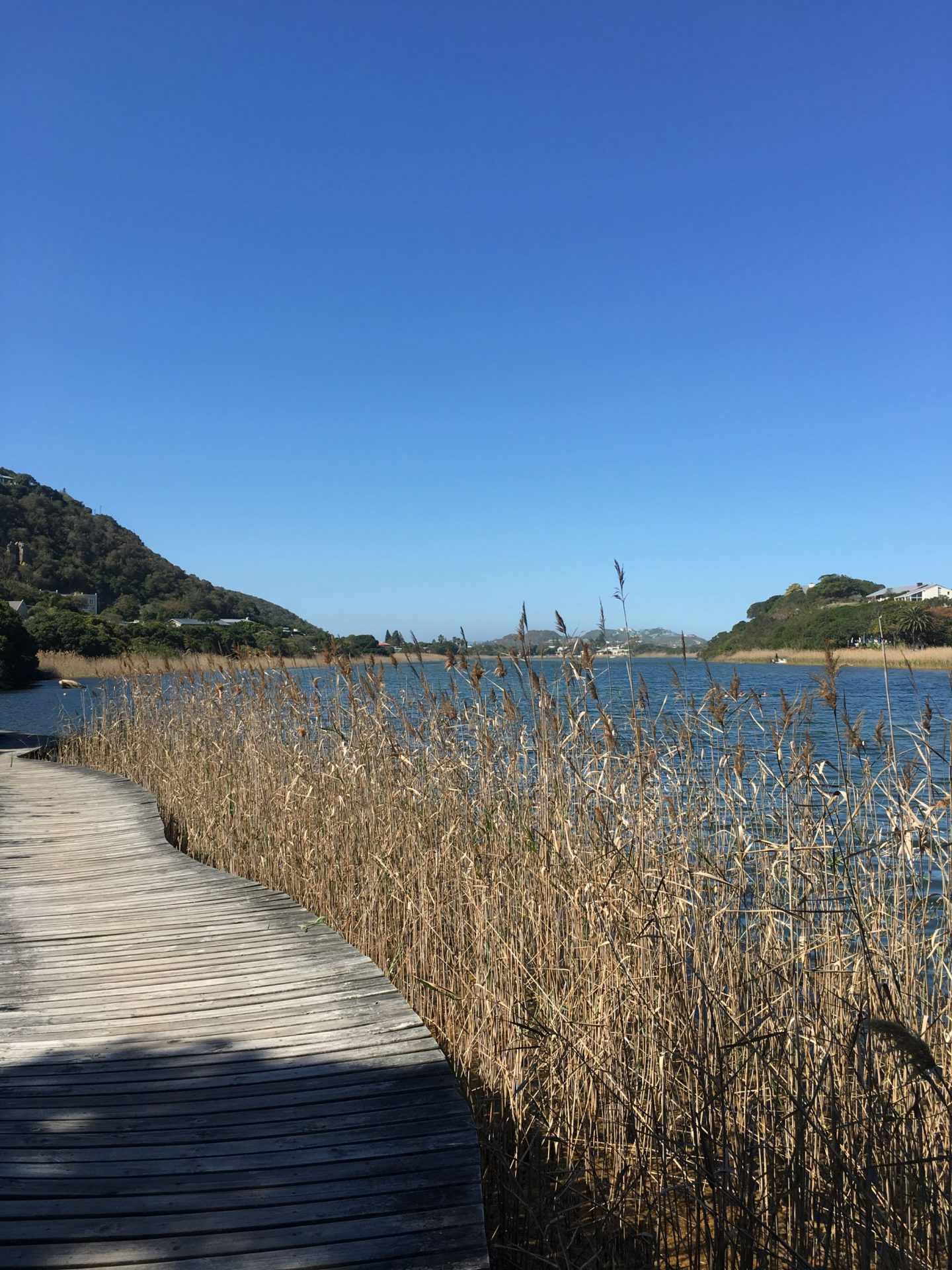 We decided to stay on the beach side and were blown away by our accommodation, aptly named "On the Beach". Full review coming soon! It's definitely up there as one of the best rooms I've ever stayed in based on view. Like most things in South Africa it's also such good value for what you get.
We decided to get up at sunrise for a beach stroll and although an early start it was certainly worth it.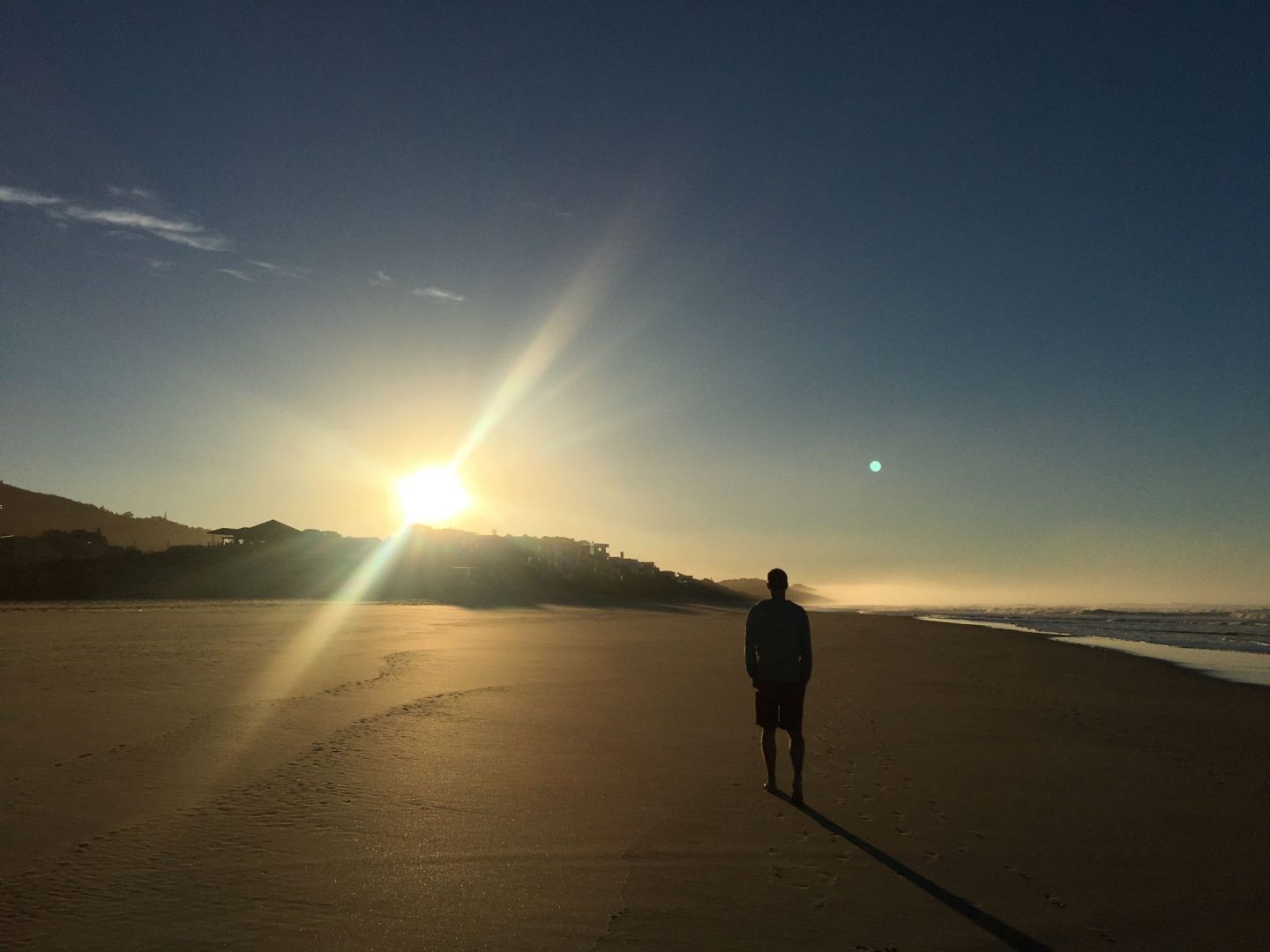 You don't need long in Wilderness, especially in winter and it doesn't offer the same plethora of activities as busy Plettenberg Bay and Knysna, but in some ways this is what I liked about it. If you're travelling in Summer I'd imagine you'd want to stay longer though as it's perfect for a beach break.
The Guestbook's comment: "The Garden Route is a must when visiting South Africa and even in a relatively short amount of time it's easy to cover a large area. Have a look at the less popular areas as well as the larger towns of Knysna and Plettenberg Bay as they also offer something special".