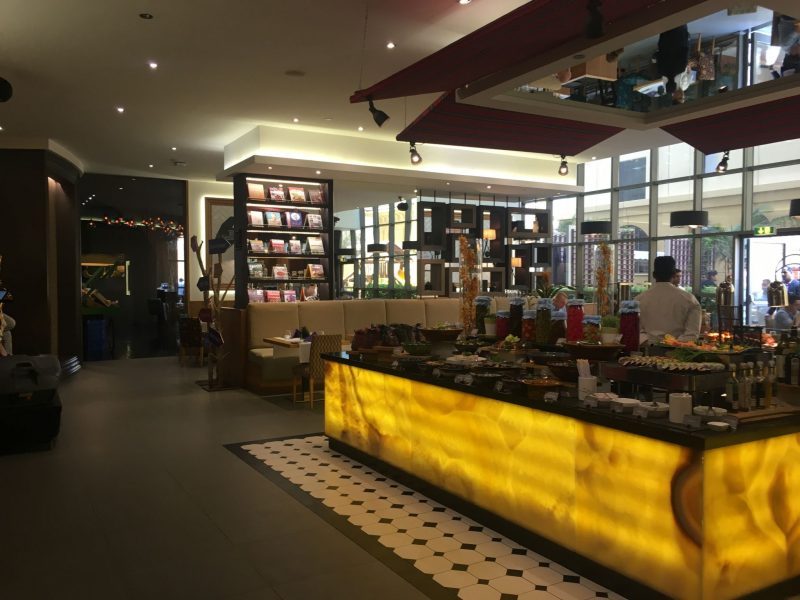 What's the story?
The Talk & Soul Brunch, based in the Movenpick situated in JBR along The Walk in Dubai, is perhaps a more discreet entrance by Dubai standards, but you are in for a treat. The restaurant is up a few floors and offers an excellent brunch option as we were about to find out. I was visiting with a friend, Steph, who was over from the UK and about to experience her first Dubai brunch so expectations were high!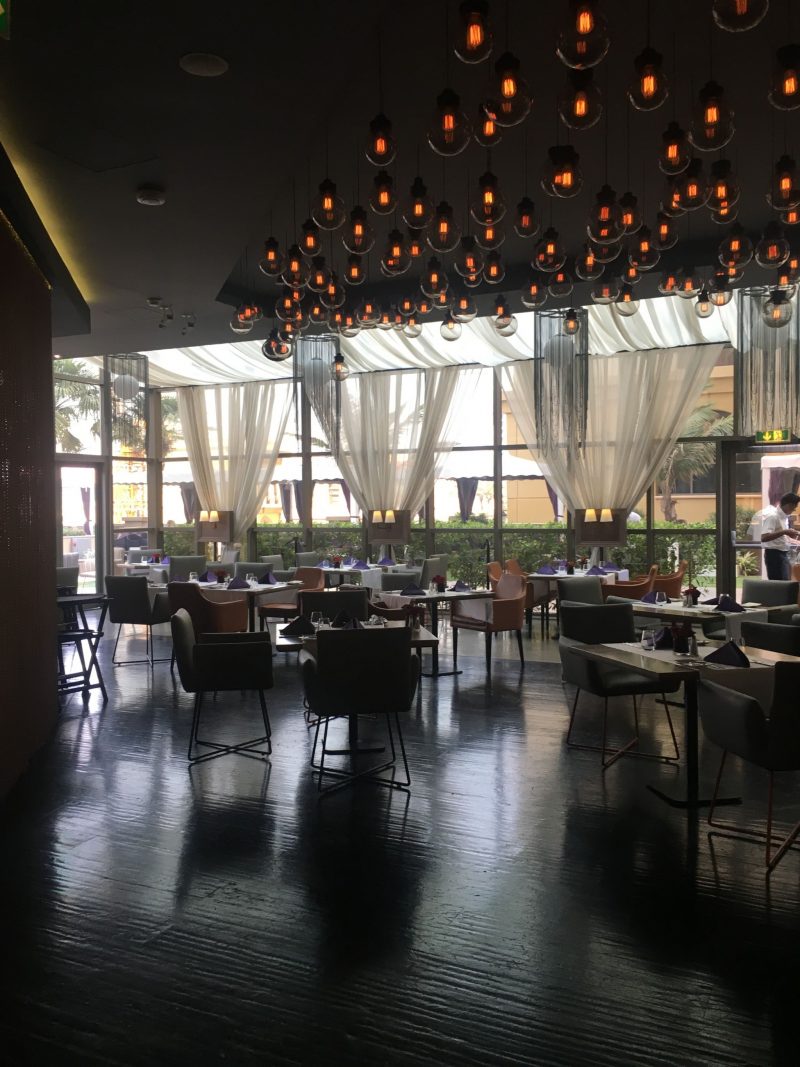 The restaurant has both inside and outside seating areas. Outdoors there's also a fairly large children's play area and an outdoor BBQ station and drinks cart. Inside the main event takes place in the Talk where there's a buffet and a number of food stations from across the world, as well as a separate cheese and dessert area (more on the food below!)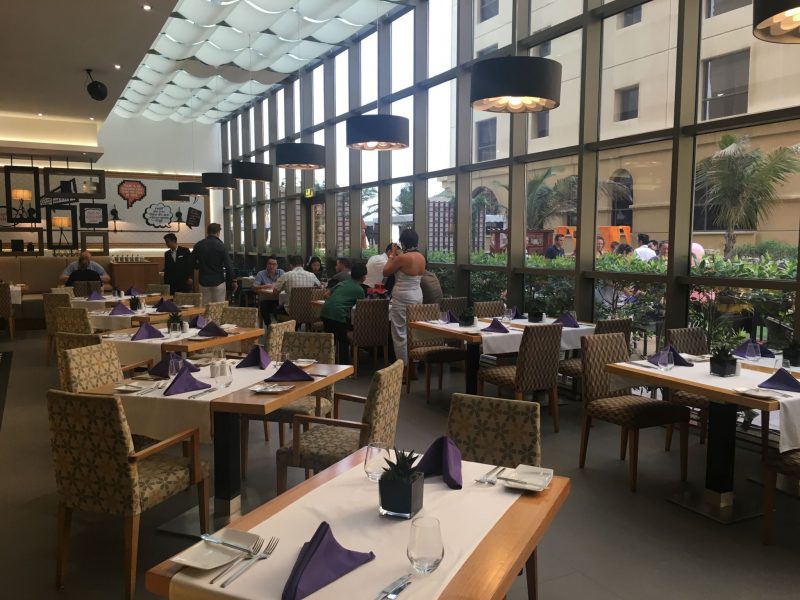 The Talk & Soul brunch wasn't on the Fine Dining Entertainer (I think it's my first one!) but is on the free HSBC app I have and also the main Dubai Entertainer app. This means it's 2 for 1 so is excellent value fro a brunch. The Talk and Soul restaurants are always rated consistently high with good reviews and I'd had a nice evening for dinner at Soul before so thought it was worth checking out their brunch. I'd also heard great things about the Movenpick brunches more generally across their hotel network from friends so was hopeful for a good offering!
Food
Now back to the food, this is a buffet style brunch and it's a good buffet at that. It's not as vast as the larger hotels, but that doesn't detract in the slightest and what's on offer is excellent. The main buffet station is made up of a really good selection of salads and is up there as one of my favourites in terms of salads on offer. Salad might not be top of everyone's list, but it makes me feel better especially when I know I'm going to have about 3 plates of desserts!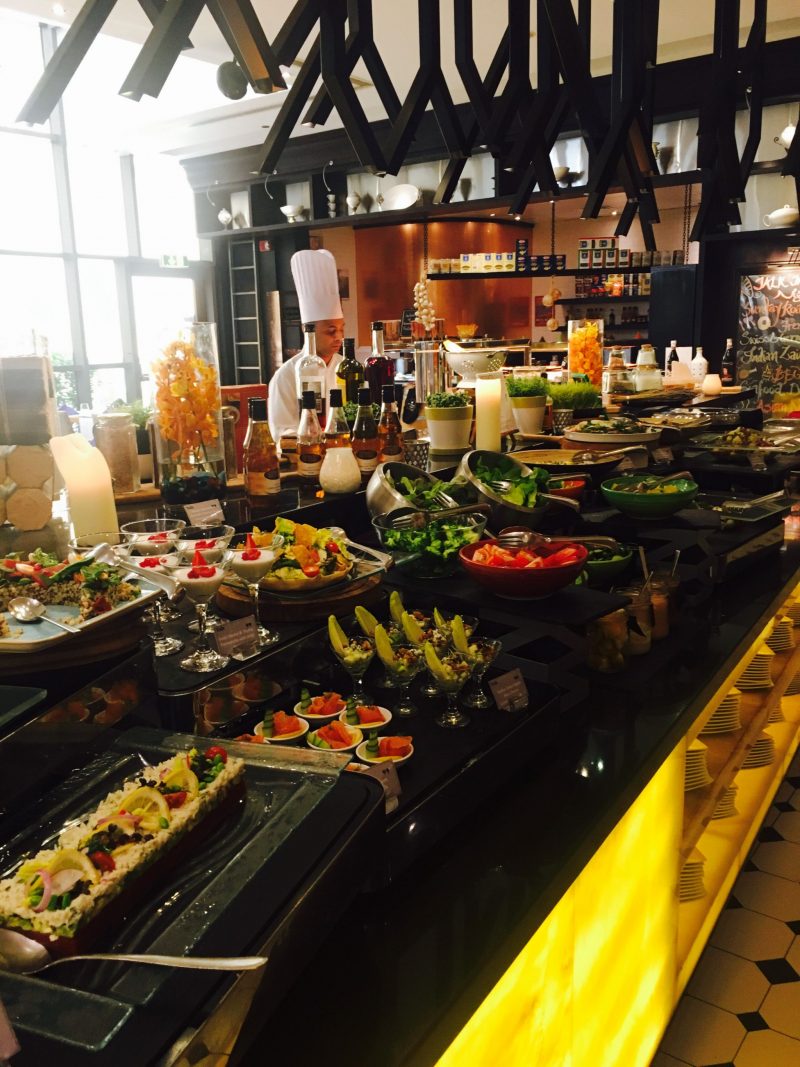 As well as salads, there's a range of mains on offer and a Roast selection. Seafood is limited to oysters, some shellfish, smoked salmon and a small selection of sushi so if you're all about seafood then you might be disappointed but everything else more than makes up for that.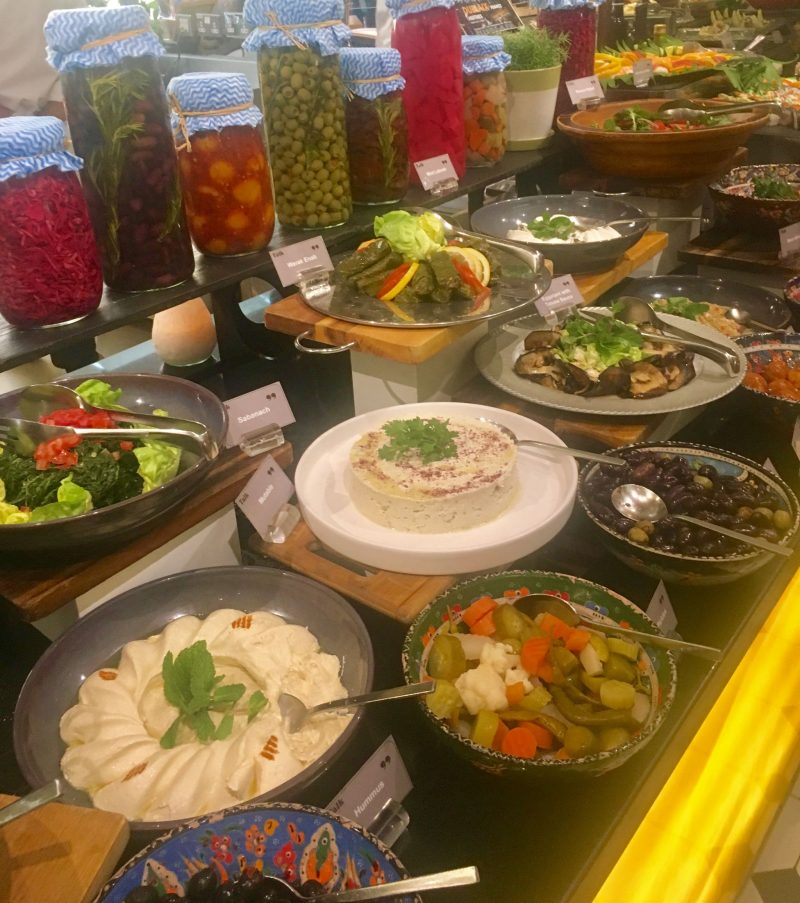 Favourites & must try dishes
As well as the main area, the Talk & Soul Brunch also offers a number of stations themed by cuisine. The Italian station is the star of the show with excellent fresh pasta options as well as pizza. My motto is usually no carbs during brunch so I can sample as much as possible, but I'm so glad I didn't miss this after following my friend Steph's recommendation.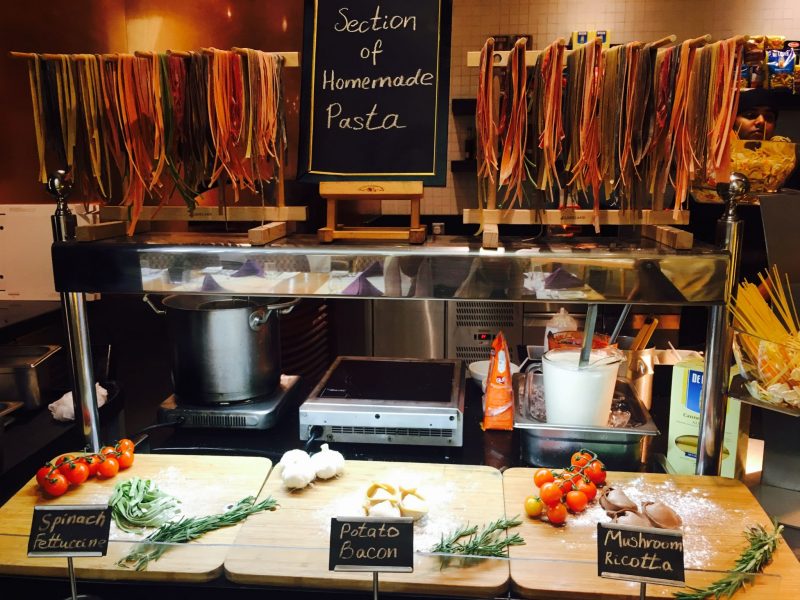 Next up is the Asian station serving duck pancakes made to order and dim sum. Finally the India station has a good selection and the Tikka Fritters were amazing!! Outside there's also a BBQ station as mentioned but sadly we didn't make it there (too much on offer inside!!) although there's a range of meat and fish cooked to order.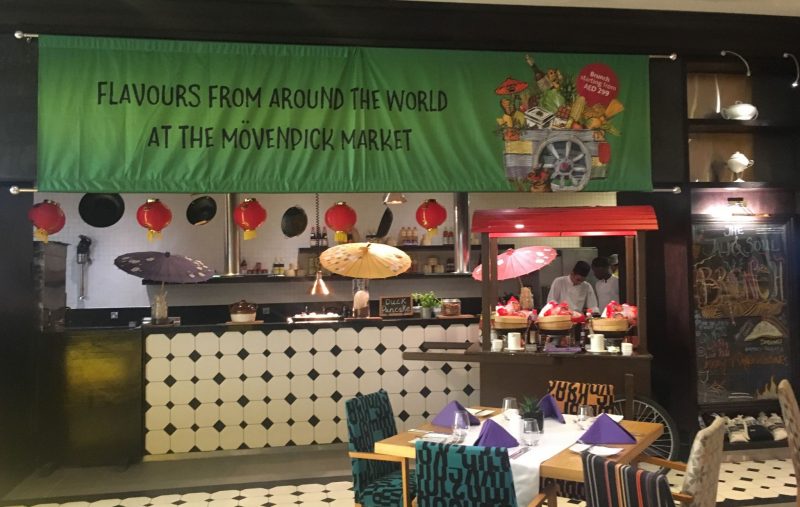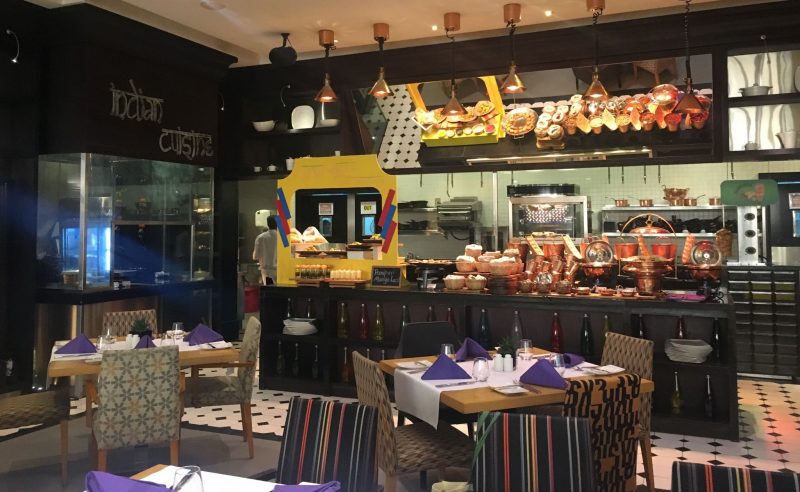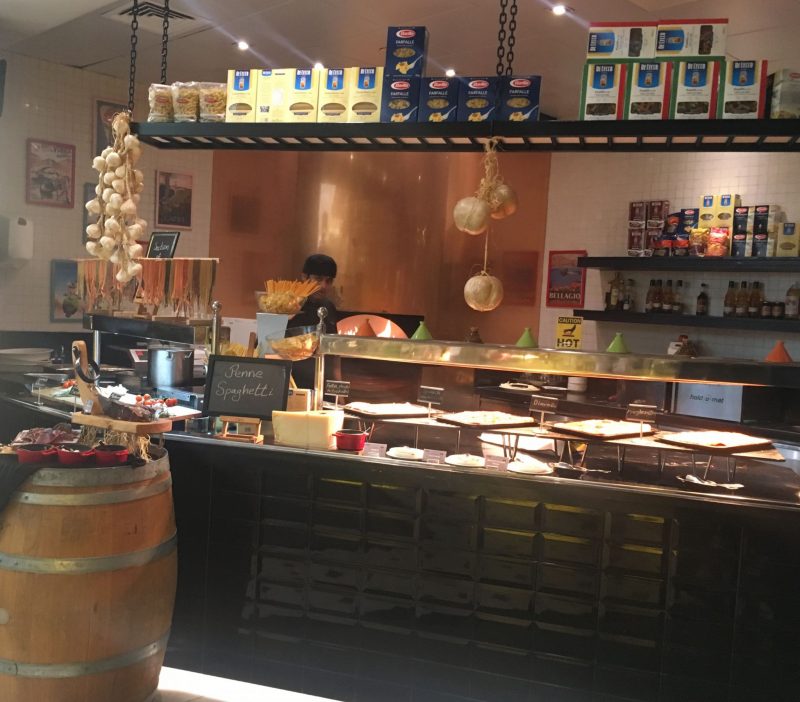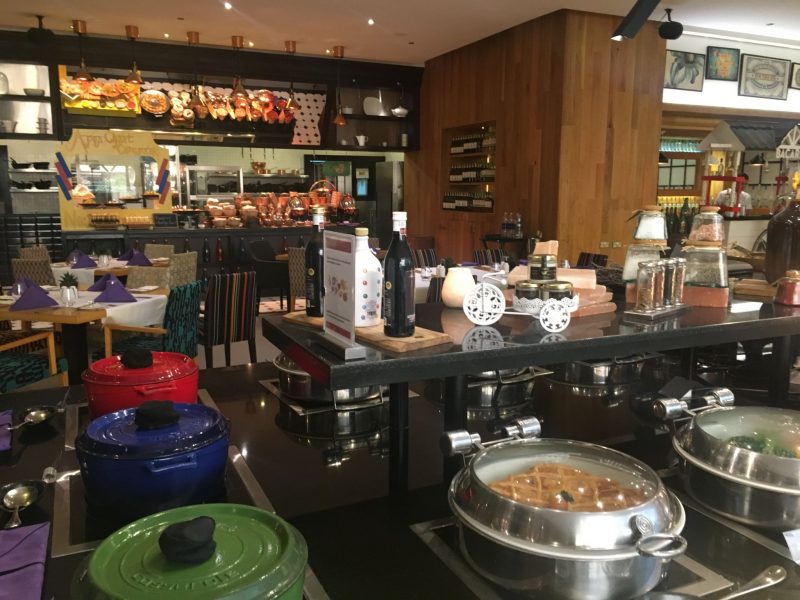 Desserts
There's also a good selection of breads which I had to say no to and cheese for later. There's not a huge selection of the latter but enough and the giant parmesan was very well received!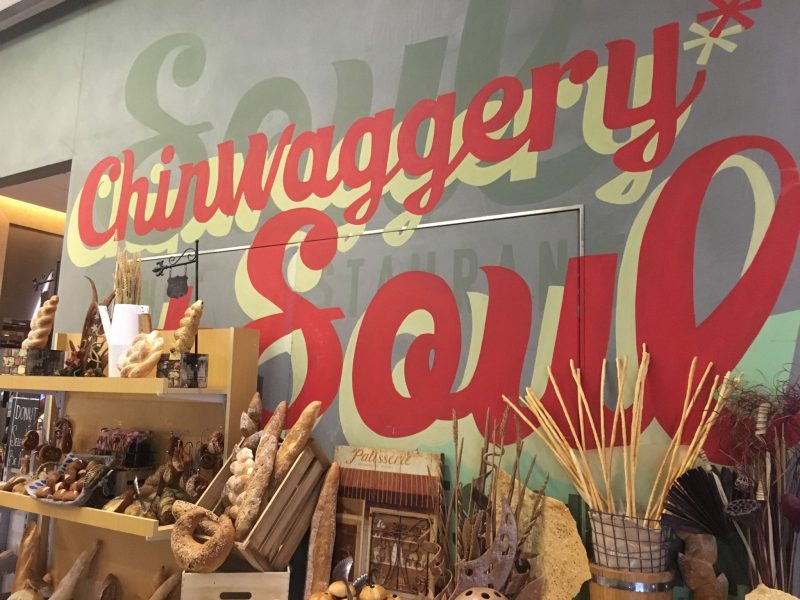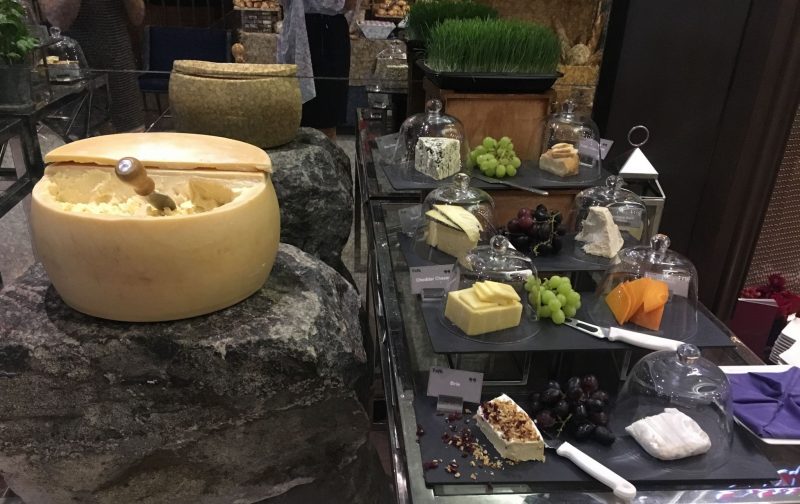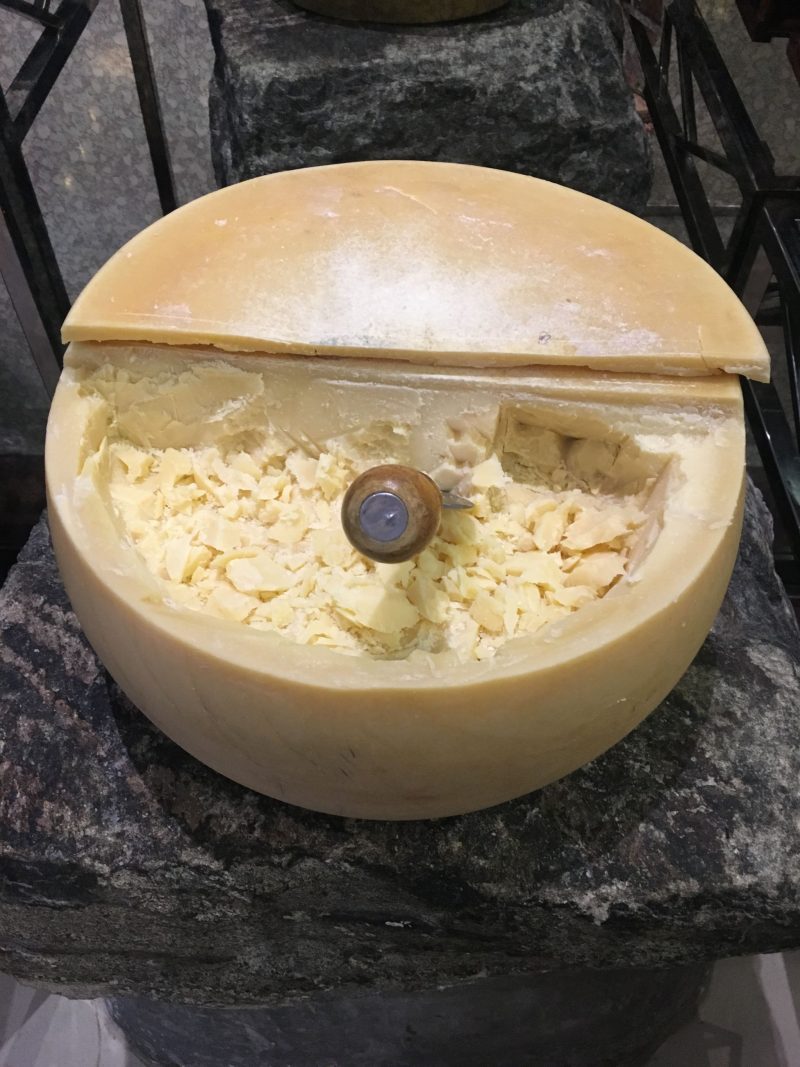 One of my favourite parts of the Talk & Soul brunch is the dessert room which is a separate extra cold space in it's own room. Small but perfectly formed and stacked with a range of desserts (and a chocolate made clock added for good measure) – go early just to admire before they are destroyed, although the team did well to top up the offerings.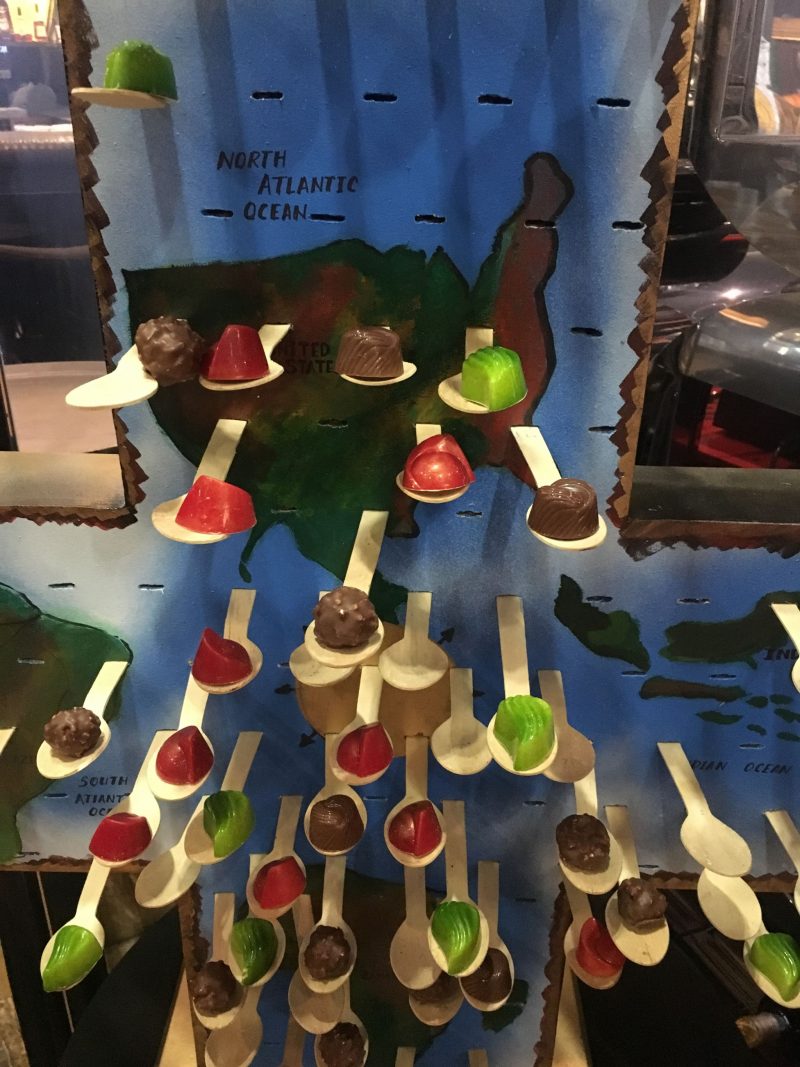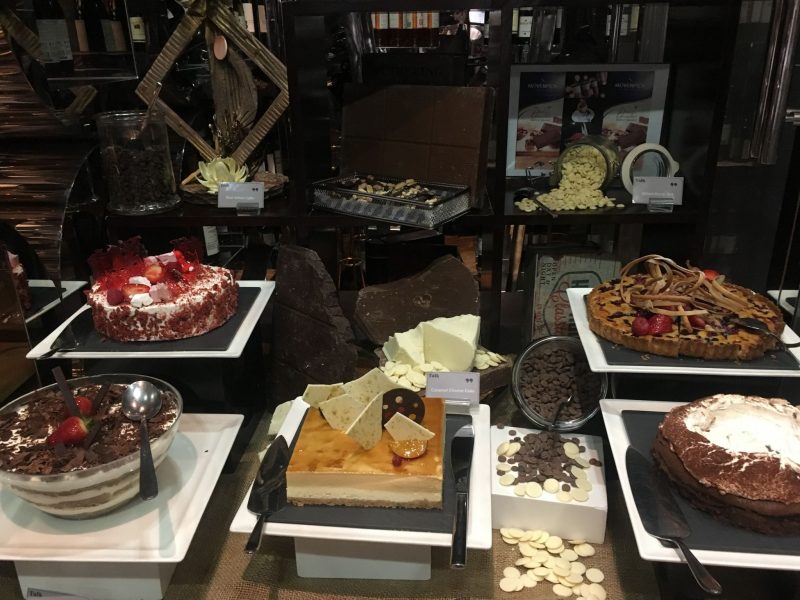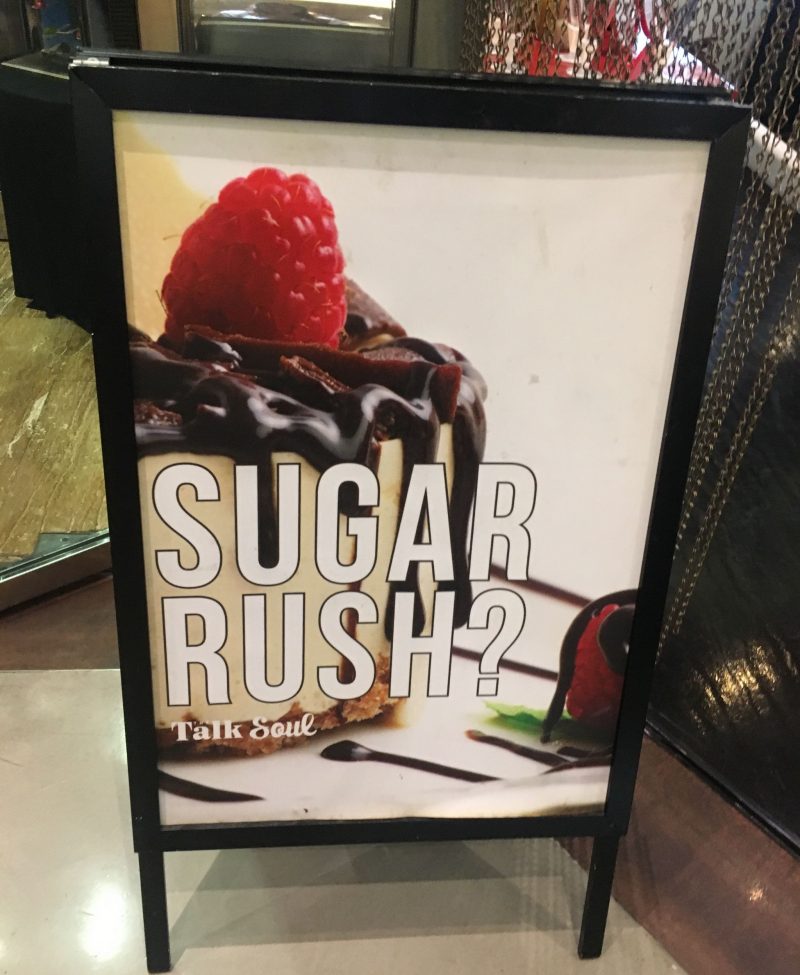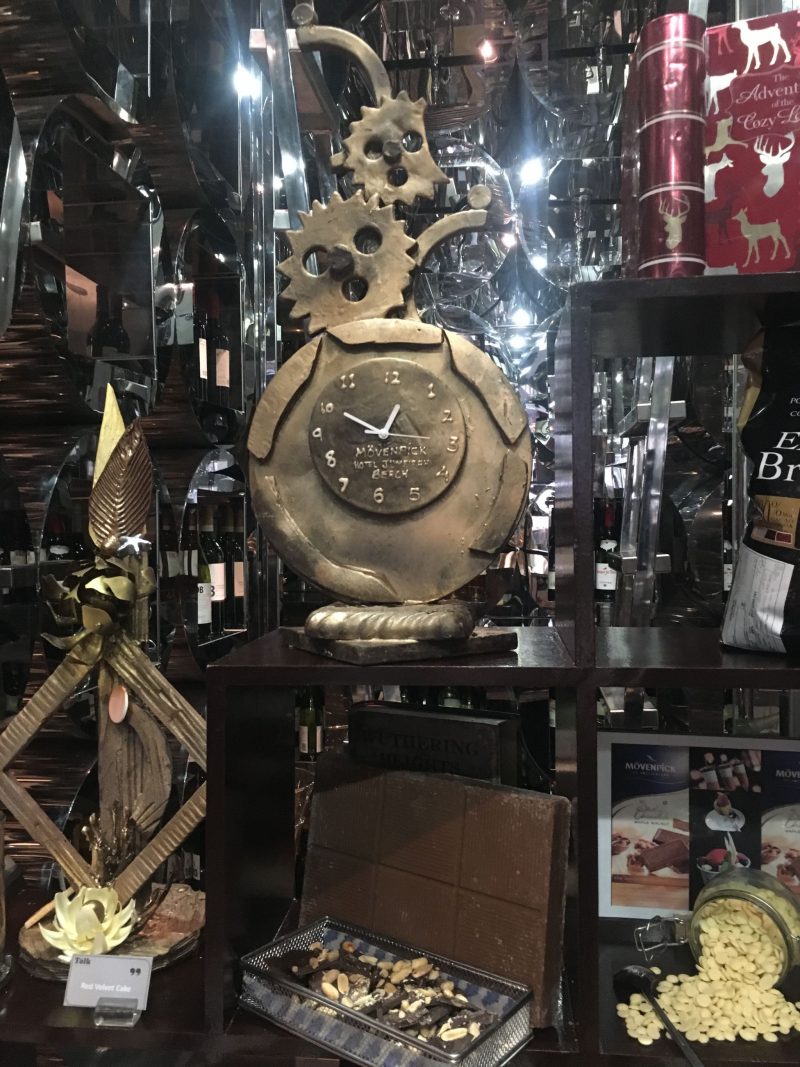 If that's not enough there's also hot desserts, pancakes and ice cream. Definitely at least squeeze in a sorbet which is delicious.
Drinks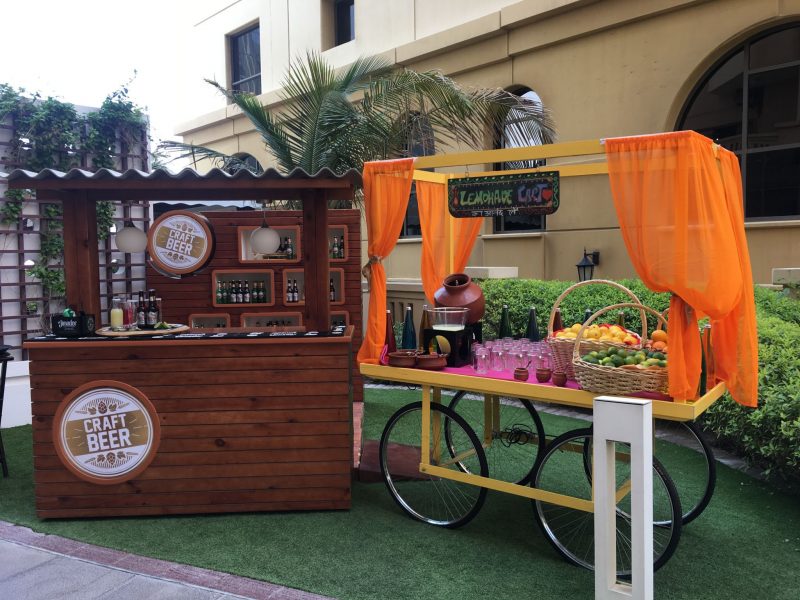 There's two packages here – AED 299 for soft drinks and AED 399 for alcohol package which I think is excellent value considering the quality of food on offer (and even more so if you're using the Entertainer!) The drinks package includes sparkling wine, as well as a few cocktail options and white and red wines. Perhaps the cocktails are not quite as extensive as other brunches (or if they are it's not made that clear), but it's a good range of options that should cater for most.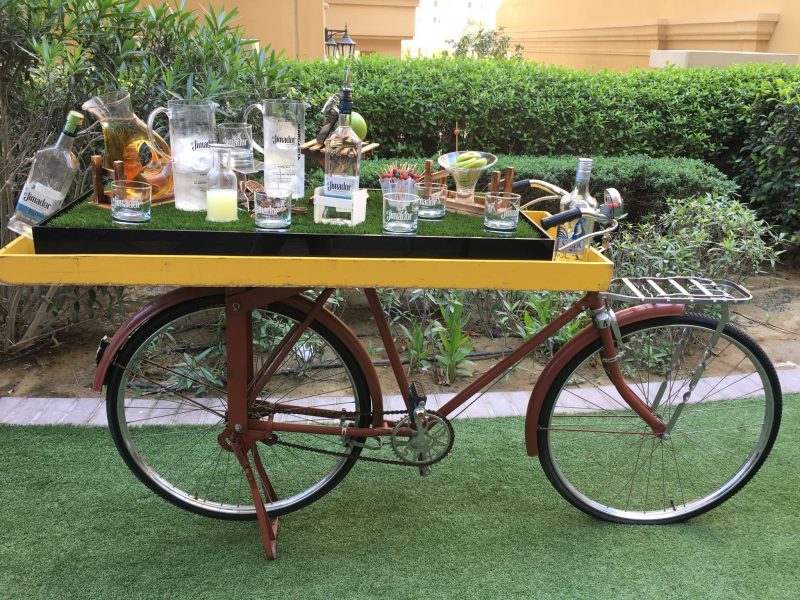 Atmosphere
When we arrived at the brunch it was fairly quiet and all though there was some large groups outside, inside remained relatively quiet throughout which was a shame as I think this is a great brunch. There's also incredible live music in the form of a singer and saxophonist.

They were amazing but perhaps a little lost inside without the crowd and maybe outside would have been a better option for them on this occasion but this might have been a one off and I'm sure in the hotter months it won't be the case.
Overall
The Talk & Soul brunch easily matched some of my experiences at more expensive fancier brunches and offers something for everyone. It does pull in a mixed crowd so be prepared for dressed up brunch goers, families and then quite a few hotel guests who come in from the pool and only stay for an hour which is a shame as the brunch deserves so much more. Having said that if it's part of your holiday package then I guess it's a bit different and less of a novelty especially if you get access to the buffet daily (lucky you if it's anything like the brunch!!)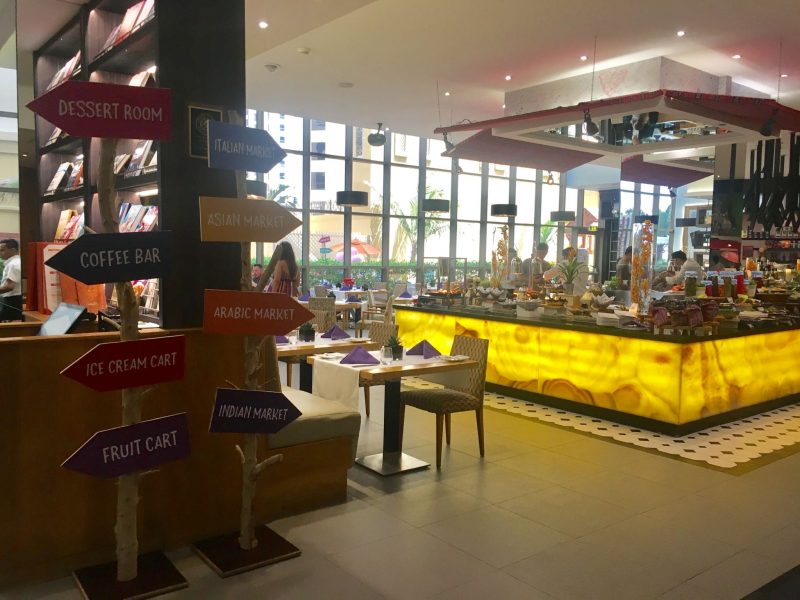 The Guestbook's comment: "The Talk & Soul brunch offers a great casual brunch with good quality food and excellent entertainment."
For more options for brunch on the Entertainer have a look at the Fine Dining Entertainer Brunch Guide here!