Let's get this out of the way first, it's expensive. A cocktail is going to be around £18 on average which is pricey even by London standards, but you are paying for an experience and it's not everyday you have a cocktail in a bar that was ranked the world's number one bar in 2015. (*Although it should be noted that this has fallen last year to 54 in the rankings).
The Artesian cocktail bar is relatively small but has a great atmosphere. Arrive early or late to try and get yourself a table and people watch your heart out.
Now onto the cocktails, I think you'd expect a classy affair, this is the Langham, but that's probably what surprised me the most – the cocktails are completely out there and anywhere else they might even verge on tacky but here they become wonderful because they are so different and just go to dispel any myths that high end London hotels with cocktail bars have to be traditional or classic.
Take the cocktail that comes with a chinese lantern positioned on top that is a cartoon panda.
Or the cocktail that comes with an inflatable pillow which the waiter/waitress will burst for you and then you are encouraged to breath in. The pillow also contains some traditional worry dolls to take home with you.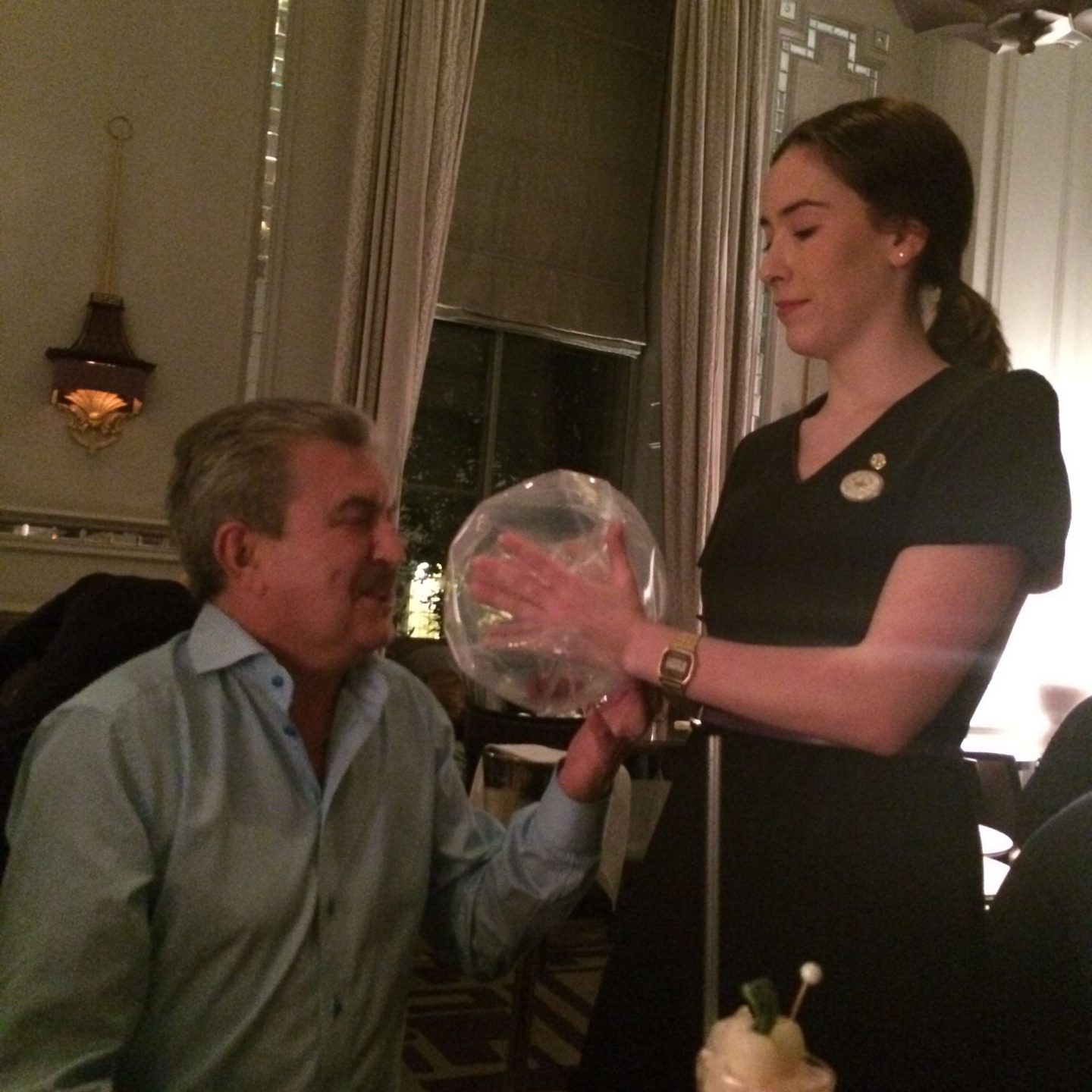 And besides the performance and accompanying props, the cocktails are good, really good.
So yes its £18 a pop but if you fancy a one off cocktail and experience then I'd suggest you look passed the price and add the Artesian cocktail bar at the Langham to your list. It's the cocktails here that I'll continue to talk about and compare others to for many years. To see more on the latest weird and wonderful creations visit their website.
The Guestbook's comment: "As unique as they come. These cocktails are worth every penny for the experience that comes with them alone and they taste incredible too. New management mean changes to the menu but it's still worth a visit."
Want more inspiration for London bars? Have a look at this post on why Charlotte Street is the perfect place for a tipple or two.
No freebies have been offered or provided by any of the establishments featured in this post!