Welcome to my 2018 Barbados Trip Report.
Back almost a week now from our 21st visit to Barbados. Shock to the system with the weather that met us on our return, but escaped the worst of the Beast from the East here in North Wales.
Weather in Barbados during our stay generally good, however noticed cooler evenings and slightly more rain than usual.
Stayed on the West Coast again for 3 weeks and for the second year running at Sugar Hill.
Lovely resort a mile or so from the coast, so a car is essential. Beautiful spacious apartment, very peaceful, beautifully kept, 2 lovely pools. Some days we had the pool to ourselves. There is a beautiful club house with gym and bar restaurant on site, more about that later.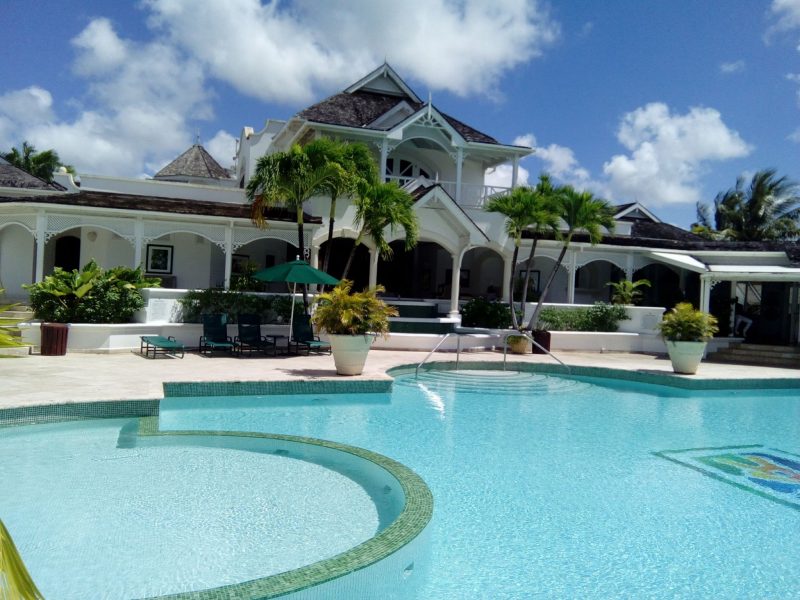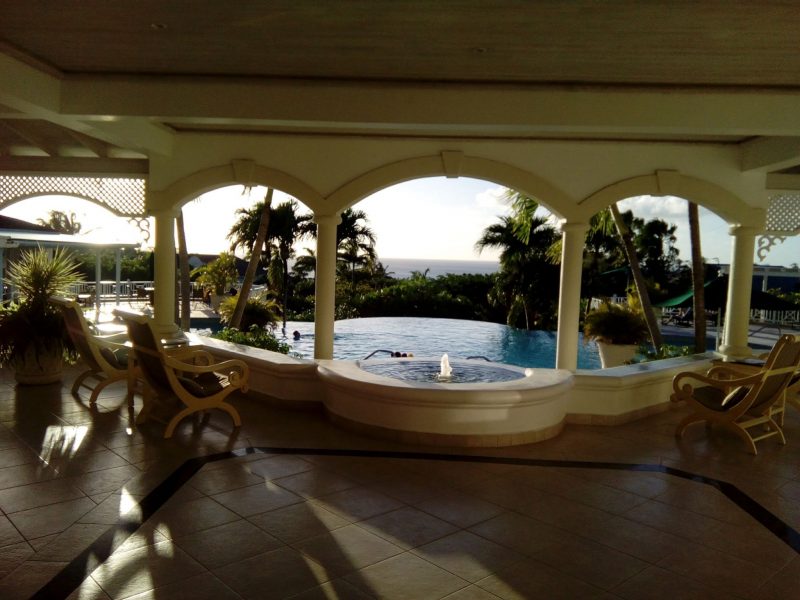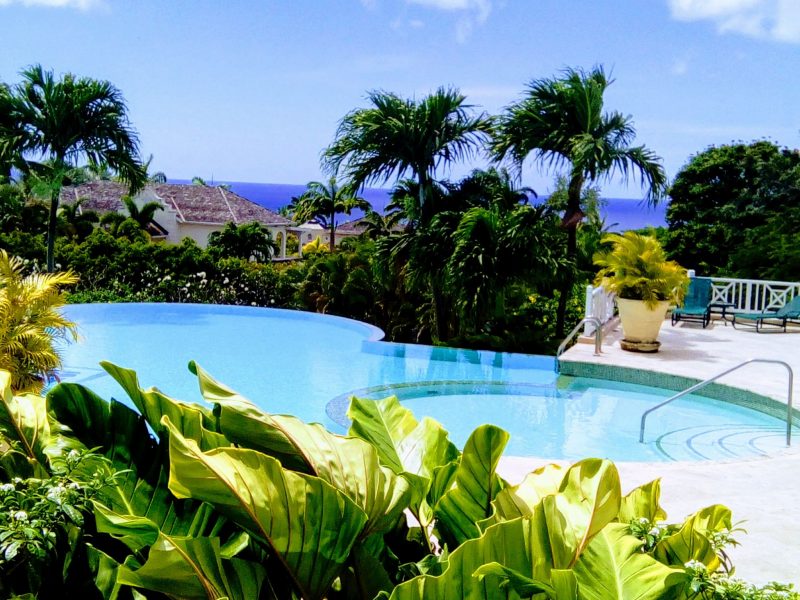 Sugar Hill clubhouse and infinity pool
Our apartment rental like many (but not all) on Sugar Hill, included membership of the Fairmont Royal Pavillion Beach Club, a definite bonus for us, we visited most days.
Day 1
We flew with Thomas Cook from Manchester, using their Premium Service. The service provided priority check in, fast track security at Manchester, priority boarding, premium cabin with dedicated staff, welcome drinks, premium meal (excellent on the way out, one of the best I've had on any airline!), premium entertainment (not impressed, very limited choice), wider seats, a small amount of additional legroom and foot rests. Although you are first to disembark in Barbados you have to get on a bus to arrivals so not so much of an advantage. However we sailed through immigration, had priority luggage and with the assistance of a Redcap (definitely worth hiring) did not queue at customs, 35 minutes from landing to getting in to taxi!
The only downside of the flight is the fact you fly from Manchester via Tobago where some passengers disembark and returning passengers get on. Although this is handled efficiently it probably adds 2-3 hours on to your normal flight time. Personally it doesn't bother me and is definitely worth the inconvenience with savings of around £300 per person compared to Virgin Premium Economy.
Just a tip when getting a taxi at the airport. Make sure you go to the dispatcher and get a slip agreeing the price, one copy for you and one for the driver. Ignore the helpers and taxi touts. The Redcap will take your luggage to the taxi and unload it for you. I understand the official price for a Redcap is $2.5 BDS per bag, I gave ours $5 BDS per bag, definitely worth it. The taxi from the airport to Sugar Hill was $64 BDS.
We arrived at Sugar Hill at around 8:30 pm. Collected our keys from reception. We had preordered basic groceries including Banks Beers, so we were on our apartment balcony by 9pm enjoying our first of many Banks and raising our glass to another great Barbados holiday.
Day 2
As usual when in Barbados we get up at 6 am. Woken by bird song and beautiful sunshine. Breakfast on balcony with feathered friends, who stayed with us for our whole stay!
We have a car for our full stay, rented from MAH cars. A great company to deal with, good quality cars and reasonable cost, you pay what you are quoted no additional insurance premiums etc. MAH promised delivery by 9:30 am and they were there on time.
On our first morning we always go down to Holetown to get our provisions, food and just as importantly wine! First stop was the new Masseys' store. Very impressive it is, a huge improvement on the old store. Great choice, particularly fresh produce, with a bakery, deli, butchery and fresh fish counters. Food is generally expensive when compared to the UK except for locally produced and sourced products. Surprisingly Waitrose branded products, of which there are many, are sometimes the cheapest brand available! We had heard reports on the Barbados Tripadvisor Forum regarding rude staff lacking customer service skills in Masseys. I can honestly say that on every visit staff were polite, pleasant, and keen to help.
Our next stop was Wine World. Just be warned wine is expensive in Barbados. We drink a lot of Beaujolais at home which we can get for around £8 a bottle at Majestic, the same wine  will cost you £20 in Barbados. Just a tip if you buy 6 bottles you get a 10% reduction and for 12 bottles 20%, so its worth buying in bulk. Shopped in both Wine World and the Grape Vine, both in Holetown. The Grape Vine has a wider selection and was slightly cheaper.
Back at the apartment shopping unpacked we decided to pay a visit to the Club House. Carizma on the Hill is the in-house restaurant and bar at Sugar Hill, the same owners as Cafe Carizma in the Chattel House Village in Holetown. We wanted to make a few reservations for our stay so popped in for a drink or two or three….. We sampled some great Whitley Neill gins, the quince flavoured one in particular was very good! After this a quick bite for lunch in the apartment before a few hours in the late afternoon sun by the pool.
Then sundowners on the balcony, a bbq chicken from Massey's for dinner, and an early night to prepare us for our first day on the beach.
Day 3
Up early again on the beach for 9 am.
Its such a bonus to get membership of the Fairmont Royal Pavillion Beach Club, in fact its a prerequisite for us now when renting property in Barbados. The beach club is situated on Alleynes Beach adjacent to the hotel of the same name. The club is open to members and hotel guests only, although non-members are welcome to use the beach bar. There is a reserved section of the beach with comfortable loungers and brolleys. There are toilets and shower facilities. The beach bar serves a wide variety of delicious reasonably priced food. There is also a beach drinks service if required. Members also have access to the hotel's water sports facilities at a nominal cost and swimming with the turtles boat trips are available.
As a member or visitor to the beach club you will soon get to know Ryan, the member of staff responsible for the beach club and the hotel water sports. He is a great guy with amazing customer service skills, he really looks after you and makes you feel special.
The position of the beach club near the southern end of Alleynes Beach is perfect. Great for beach walks, swimming, snorkeling and people watching. We love this spot and most of our days you will find us there from early morning to mid-afternoon.
As this was our first full day in the sun, we had a long and leisurely lunch on the shaded terrace and returned to the apartment mid afternoon. A short siesta followed by sundowners at Carizma on the Hill, and dinner in the apartment again!
Day 4
Another day on the beach but with the tide being low I decided to take a pre-lunch walk along the beach in to Holetown. This is a pleasant walk giving you an opportunity to have a glimpse of the luxurious beach front villas and hotels on this stretch of the West Coast. It takes about 30 minutes to get to Holetown. Just make sure that you do this walk at low tide as parts of the beach front do become inaccessible once the tide starts to rise and you either get very wet or have to divert onto  the main coastal highway, not a good idea with no shoes!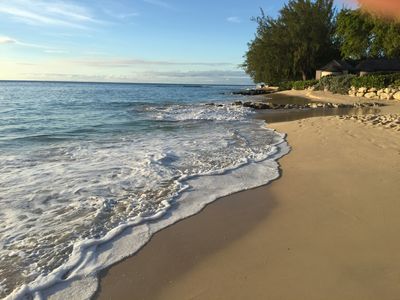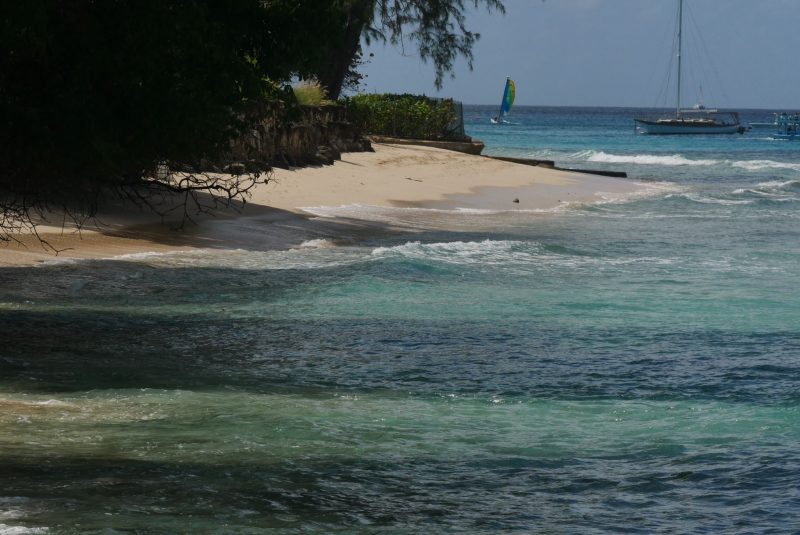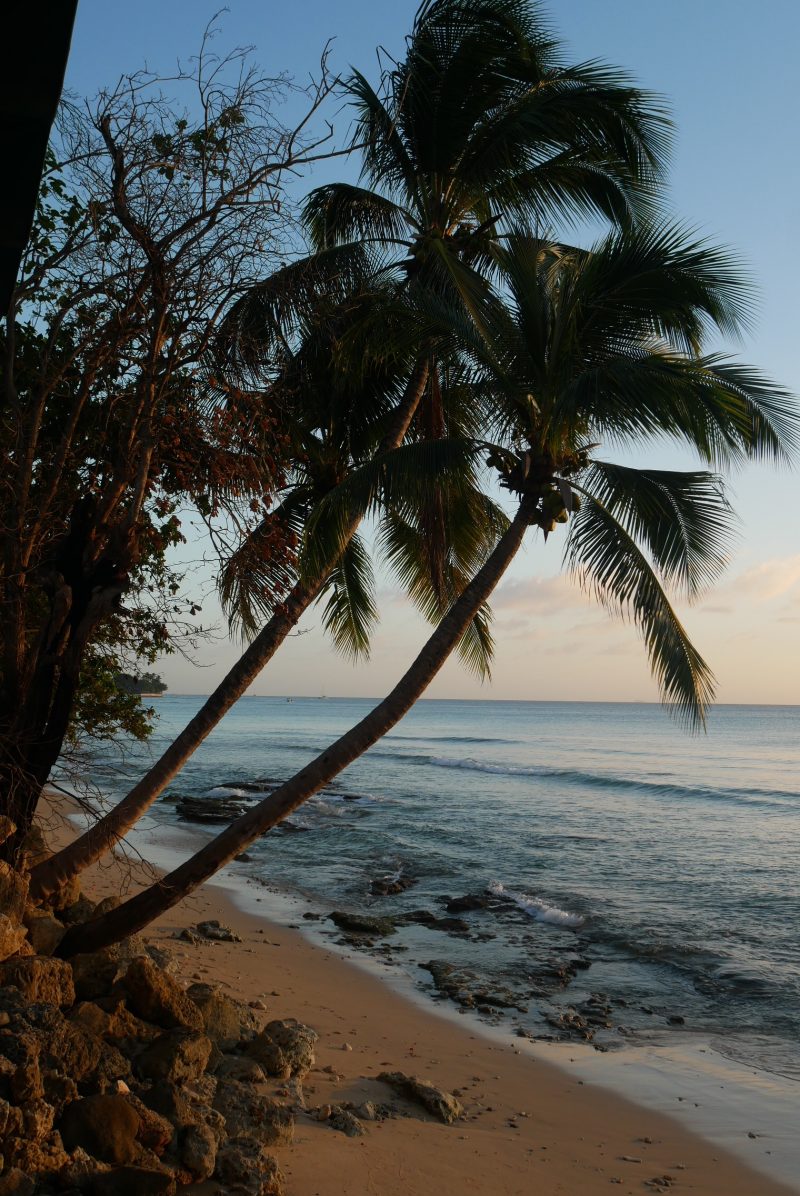 Beach walking on the West Coast
After another lunch in the beach bar we took a walk to the northern end of Alleynes Beach where you have Jujus and Santis beach bars and the famous Lone Star restaurant. This end of the beach does get busy with the beach bars offering sunloungers and brolleys for rental.
That evening we decided to try Bombas for sundowners. Bombas is a bar and restaurant situated just north of Mullins and we had heard a lot about it but never visited.The owner Wayne is quite an eccentric larger than life character, but that's part of the attraction of Bombas. It is in a stunning beachfront position, just perfect for sundowners. We had a look at the menu while we there and booked a table for the following week.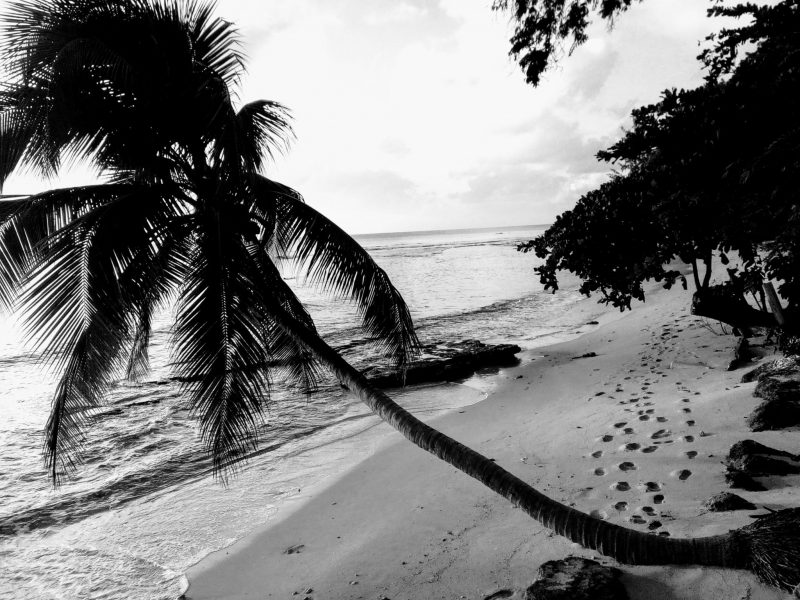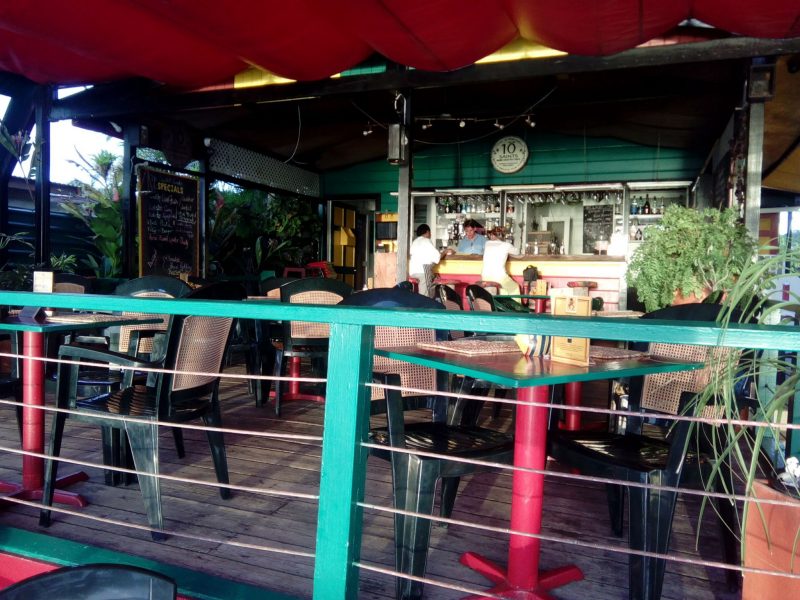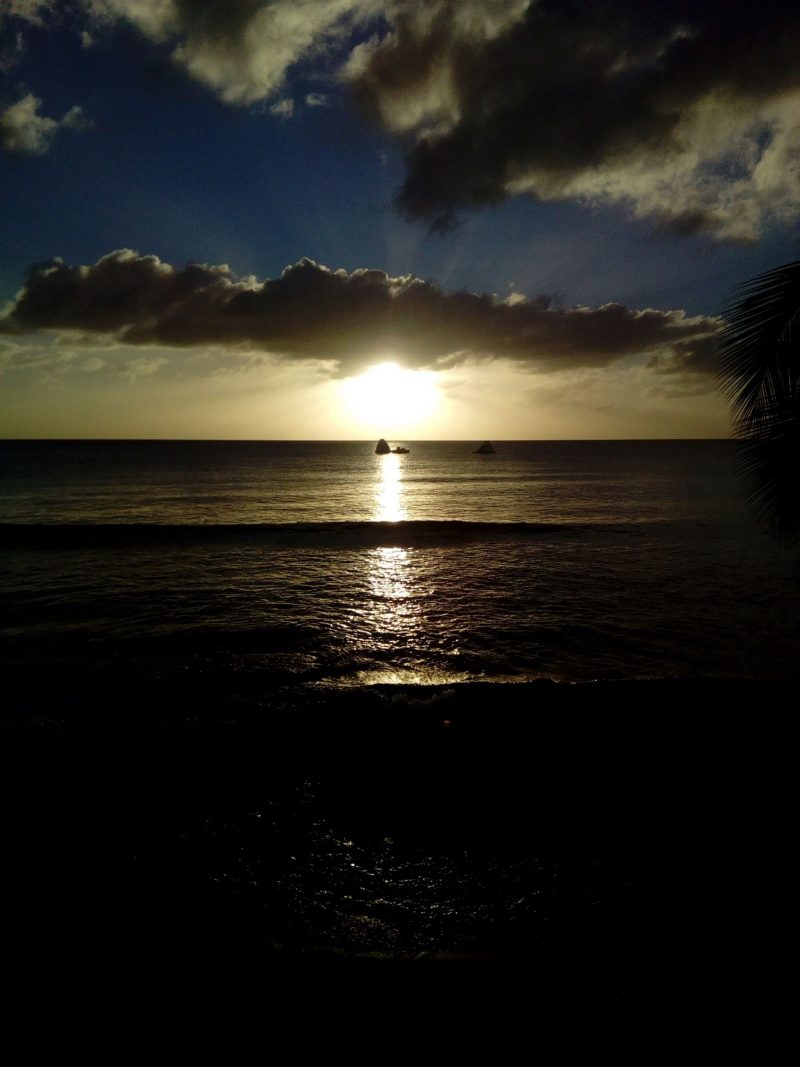 Bombas a great spot for sundowners
Day 5
Another day on the beach! We never tire of these relaxing days in the sun, reading a good book and just generally chilling.
For a change today we decided to try Cafe Taboras in the Fairmont Royal Pavillion Hotel for lunch. The restaurant is elevated above the beach with great views of the Caribbean sea. Excellent lunch, I would particularly recommend the freshly made thin crust pizzas,  far superior to the Lone Star next door and cheaper! I would definitely recommend here for a beach front lunch. Excellent service and 10% of the bill as we were beach club members.
Another night in! We will be making up for it in the next 2 weeks though!
For Episode 2 of my Barbados Trip report click here
The Guestbook's comment: "As you can probably gather by now my love of Barbados has not diminished. We did say that next year we would be trying somewhere else, only 5 days in however and we are already making enquiries for next year's accommodation!"
No freebies have been offered or provided by any of the establishments featured in this post!