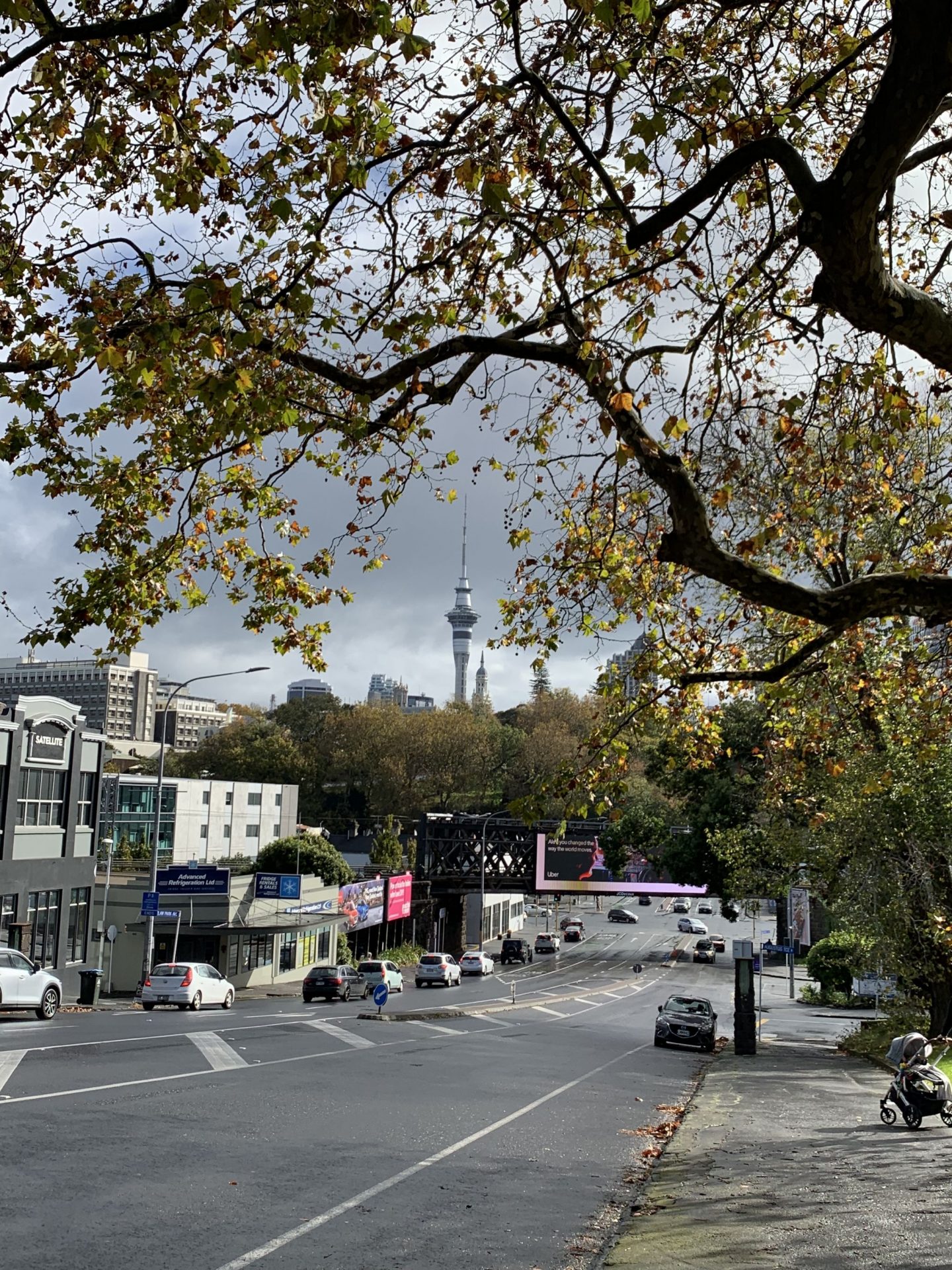 Auckland was the first stop on our 3 week trip to New Zealand (see here for the full itinerary). With or without a baby after a long haul flight with a significant time difference (in our case 8 hours) it's a good idea to have a few nights adjusting on arrival.
3 nights in Auckland seemed like a lot initially when there's so many other places to explore in New Zealand, but it was actually the perfect amount of time and we loved exploring the city.
Where to stay
There's a range of options when considering places to stay but if you're limited on time like us then staying central is best. Perhaps not as scenic as other areas such as Devonport, a central location wins due to ease. Although Auckland is actually quite large when you include the surrounding area, the centre itself is quite compact making it possible to walk most places.
We stayed a few minutes from the Central Business District (CBD), but another area worth considering is the Viaduct Harbour. There's a lot of apartment options on AirBnB on offer in both locations. We opted for an apartment so we had the flexibility to eat in at night and a separate room to relax once Jess had gone to bed. It also worked out cheaper too.
What to see and do
Day 1 – Exploring Central Auckland
I thought the first day would be a write off after our big flight but we powered through and headed straight out for a walk around central Auckland near where we were staying.
Britomart
Don't miss the lovely Britomart area which is located here. It has a small number of independent and upmarket boutiques and some great cafes and bars that are worth exploring. Treat yourself to a pastry in Amano or head to Miann for desserts looking (almost) too good to eat. For a drink with a view visit the rooftop bar in Brew on Quay or alternatively head to the Caretaker for cocktails in a New York inspired bar.
Sky city
From here you can head up through some of the main shopping streets of Auckland towards Sky City. Have a drink in The Depot which is a very popular haunt (and came recommended by one of my best friends Char!). It's the perfect spot to watch the bungee jumpers take off from the Sky Tower next door. We chose to watch rather than participate!
Viaduct Basin
From here you can take a short walk down to the harbour where you are spoilt for choice from the wide selection of restaurants and bars to choose from making it the perfect place for dinner. Try Headquarters or Oyster & Chop for good food and sea views. We were flagging at this point so headed back via a supermarket (Countdown is conveniently located close by) for an early night.
Day 2 – Parnell & Auckland Domain
There's actually a lot to cover in Auckland and although we were tempted by the hop on hop off bus (my usual favourite), we thought we'd try and explore by foot as the weather was good. A big thank you to our friend (and huge New Zealand fan) Rachel for her walking guide for Auckland and where to explore (see below!)
Parnell
Being based near the CBD area puts you in a great location to explore some of the other neighbourhoods in Auckland and we started our day in the village like surroundings of Parnell which is perfect for a coffee.
And it's a good idea to know the location of a coffee shop as it's definitely true that you can experience all four seasons in a day in New Zealand! We were almost caught out but luckily Parnell has a whole host of options if you need to shelter from the rain. Recommendations include Winona Forever (but good luck getting a table!) or Biskit. You can also stroll from here downhill to the pretty Parnell Rose Garden. We got caught out in the rain here but luckily spotted Rosie which is another excellent coffee shop worth trying.
The other thing worth noting, especially with a baby, is that Auckland is hilly! So if you are out and about with a pram then expect a work out!
Auckland Domain
Following our wander around Parnell we headed up to the Auckland Domain, a beautiful woodland and park area and home to Auckland Museum.
Even if you don't have time to look around, the view from the top is worth the walk.
We walked back down into Parnell for lunch before heading home for a well deserved break from the hills. An alternative lunch option nearby is Newmarket which is another neighbourhood with some great food options.
We decided to have a relax in the afternoon and give Jess a break from the baby carrier and pram, but there's lots more to see and do in Auckland (see the list below at the end of this post for ideas!)
Day 3 – Waiheke Island
For our final day we headed to the very popular and highly recommend Waiheke Island.
Getting there & getting around
It's a short 40 minute ferry from the harbour (some go via Devonport which is another lovely area to explore if you have more time). On a sunny day there's great views of the Auckland skyline from the ferry, it wasn't quite so clear for us but it wasn't raining so we couldn't complain.
We'd opted for the hop on hop off bus ticket that can be bought in conjunction with the ferry. This is a great way to get around the island and covers all the main sights as well as offering commentary along the way. The other alternative is the public bus, this doesn't cover quite as many sights but is still a good option. The bus had enough room to stow our pram and we kept Jess in the baby carrier for ease.
Oneroa
Waiheke is too big to walk around although you can walk from the ferry port to the main town – Oneroa – if you want to stretch your legs and it's a leisurely (and flat!) 20 minutes away.
This is a lovely place to start your day with a beach and wide selection of coffee shops and independent stores. Grab a coffee in the Fenive coffee shop and watch the world go by.
Vineyards to visit
The hop on hop off bus collects from here as one of its stops for you to continue your journey. A popular pastime to participate in on Waiheke is visiting the vineyards and of course wine tasting! Probably not the most obvious choice with a baby but there's still a range of options that are baby friendly to explore.
A favourite is Wild on Waiheke which offers more than just wine with craft beers on offer too. You can even do archery in the vines if you're after something a bit different and have older kids (or big kids!) with you. They also offer some great lunch options with the pizzas highly recommended.
This is a good stop as two other vineyards are in close proximity – Stonyridge and Te Motu and a short stroll away is the newest addition to the island – Tantalus. This also has a separate stop if it's a rainy day and you don't feel like walking.
Onetangi Bay
Although the vineyards offer some great options for lunch save yourself for a stop at Onetangi Bay. This beach is a beautiful stretch of sand perfect for a walk.
We went in winter so it was very quiet but still stunning. There's 3 very good food options here. We headed to The Boathouse which is recommended for seafood and had the fish and chips – it was one of my favourite dishes from the whole trip!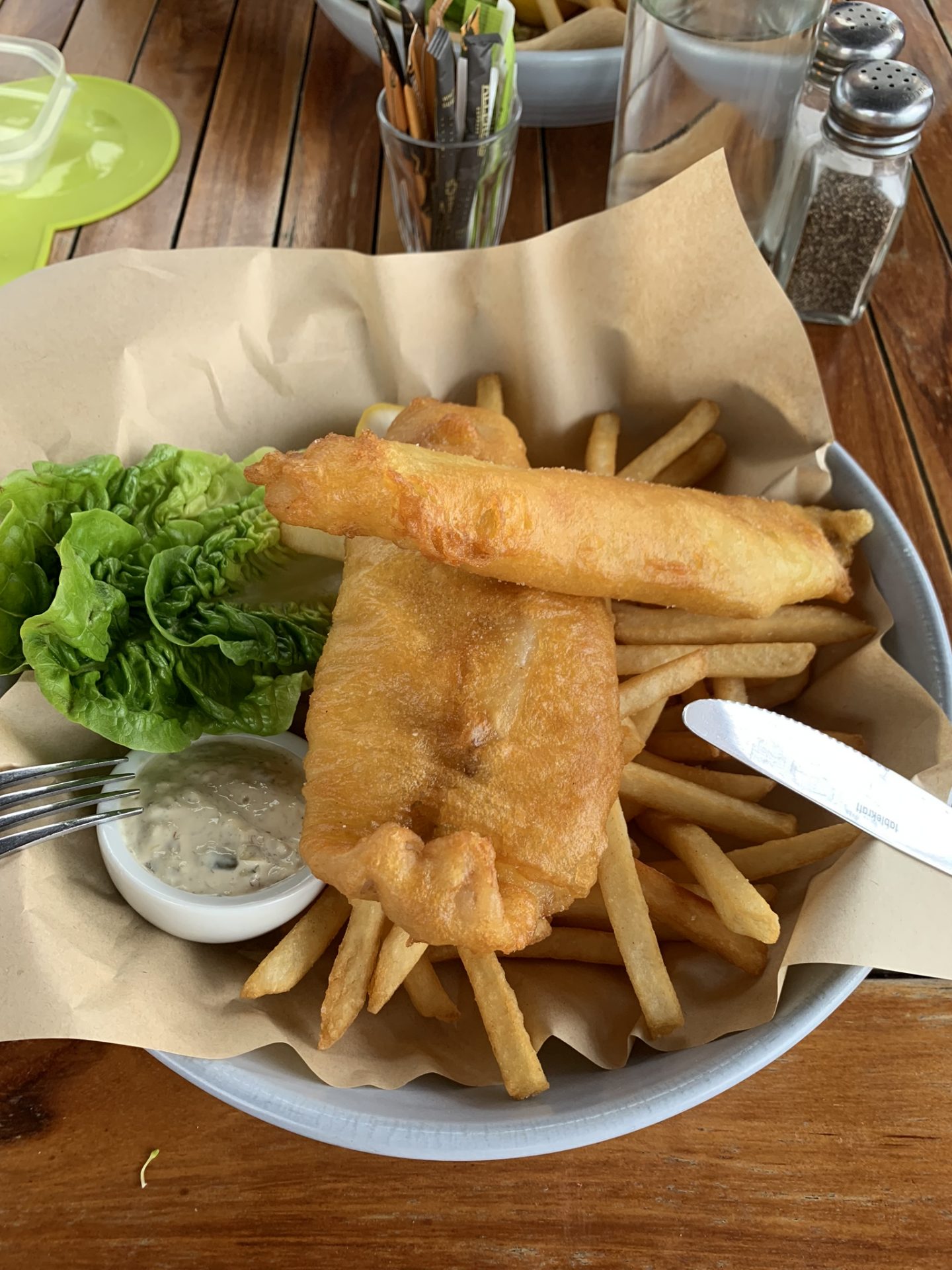 More vineyards!
Back on the bus we headed to another vineyard that had been recommended by staff at Wild on Waiheke for the view – Batch. Batch is one of the highest vineyards on the island and even on a grey day the views back across the island were worth the stop.
We also did a quick tasting (it would be rude not to!!) and Jess enjoyed stretching her legs and exploring the winery and vineyard too. On a sunny day the garden would be the perfect spot to enjoy a glass and the views.
If you are after one final stop (or as an alternative to the suggestions already mentioned) then Mudbrick back towards the ferry terminal is a great spot and renowned for its wine. It can get very busy in the summer though!
Back on the ferry (which departs every hour) we headed back to Auckland after a full and very enjoyable day.
A quick note on the bus – as mentioned we found it easy to transport the pram using the bus storage option. Although unless you are planning a walk (there's lots of lovely options) then a carrier is definitely sufficient to explore Waiheke.
If you have more time….
We didn't have too long in Auckland but there's lots to do so if you have more time here's other things to add to your itinerary. I need to thank my old work colleague and friend and New Zealander, Shannon, for her help with these suggestions as well as Rachel and Charlotte already mentioned!
Devonport – Devonport is also a short ferry ride again and a lovely area to explore with cafes, restaurants and independent shops. Walk up Mount Victoria for stunning views back over the city.
Mission Bay – for a beautiful beach which isn't too far away from the city. From here you can walk to Bastion Point for views over to Rangitoto island.
Kelly Tarltons – one for the kids and adults too! The sealife centre is a popular choice to see and learn more about the aquatic environment and see a whole host of marine life.
Boat trip – the Hauraki coast is very pretty so if the Waiheke ferry isn't enough then spend more time going further afield on the water.
Ponsonby – a trendy neighbourhood and a great one for food. Head to Ponsonby Central for a wide selection of eateries and bars.
Mount Eden – for another walk which boasts amazing views head up to the top and take in the views of the city below.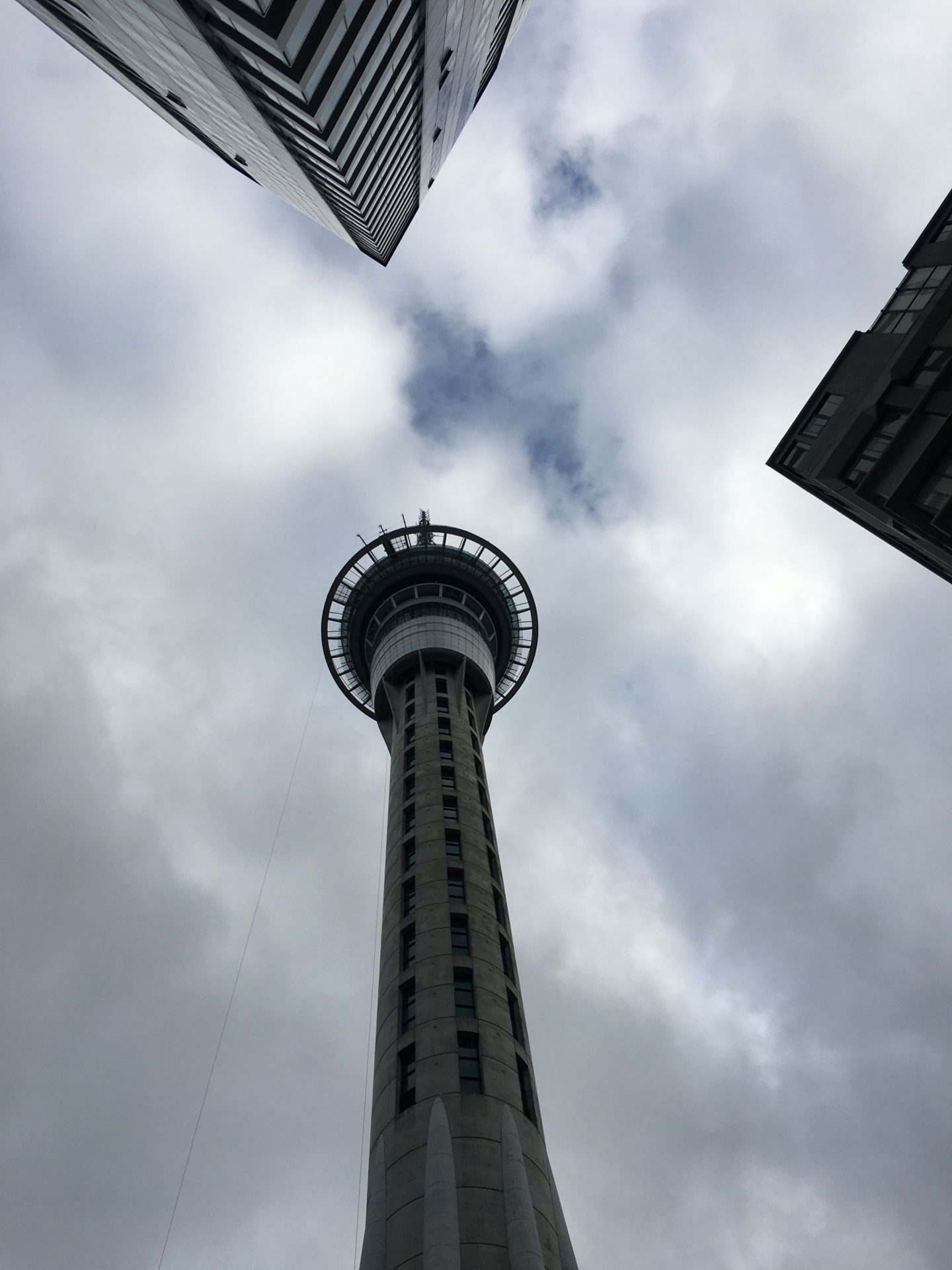 Guestbook's comment: "Auckland is a great place to start or end a New Zealand trip with loads to see and do. Aim to spend at least 3 nights here and make sure you include a visit to Waiheke which was a highlight of our stay."