I love to travel abroad but Great Britain has some great places to visit. The Lake District is definitely one of Jane and I's favourites.
Where is the Lake District?
The Lake District is located in North West England and is one of the largest national parks in the country, with an area of  2350 square kilometres. Within the park you will find England's tallest mountain, Scafell Pike, at just under 1000 metres and its largest lake, Windermere, covering almost 15 square kilometres. The Lake District can be reached easily by road from anywhere in the UK with the M6 motorway running along its eastern fringe. It is also accessible by train with main west coast line trains stopping at Oxenholme station. Be warned it can get very busy particularly at bank holidays and during the peak summer holiday period of July and August so try and book in advance or plan around these dates if possible.
Why do we love the Lake District so much?
Jane has a special attachment to the Lake District as her Dad was born in Kendal and her Mum's family originate from St Bees on the coast. Odie our dog also has close connections with the Lake District being a Patterdale terrier, and Patterdale being one of the most beautiful valleys in the Lake District.
However there are many other reasons why we love this part of Great Britain so much. The scenery is awesome with the mountains, lakes and valleys creating beautiful vistas time and time again. You think you've seen the best but then another jaw dropping view appears around the next corner.
The locals are so warm and welcoming. Considering the number of tourists that flock to the Lake District (around 18 million per year), they still provide a genuine welcome.
The walking opportunities whether it be high in the fells, in the valleys, or on the lake shores are so varied.  It offers walks for beginners, intermediates and the advanced fell walker. There are in total 3100 kilometeres of rights of way open to walkers, so there is always a new walk to try. There is a huge selection of pubs, restaurants, cafes and hotels to suit everyone's needs and pockets, from camp sites, B&B's, cottages and luxury hotels. Also many of them are dog friendly, meaning Odie is welcome wherever we go!
A Week in the Lake District
We travelled to this area in May just before half term to avoid the crowds. We chose Coniston as our base as it was somewhere we hadn't stayed before and is away from the more busy commercialised parts of the region. We were keen to stay in a relaxing location with easy access to other parts of the Lake District and a good range of walks on our doorstep.
Accommodation
We normally stay in self catering accommodation when we visit the Lake District, this definitely suits Odie better. We also prefer it as it gives us greater freedom and flexibility than staying in hotels. Saying that, if it was just Jane and I travelling there are several Lake District hotels on my bucket list for the future.
On this visit we chose to stay in an apartment. What drew us to "The Herdwick" was firstly it was situated next door to a pub, which is very important for us! In fact it was under the same ownership as the pub, The Wilson Arms in Torver, about 2 miles outside of Coniston. The pub owners also run a deli, again adjoining the pub, which sells delicious homemade pies and cakes, local meat and vegetables, and essentials including newspapers.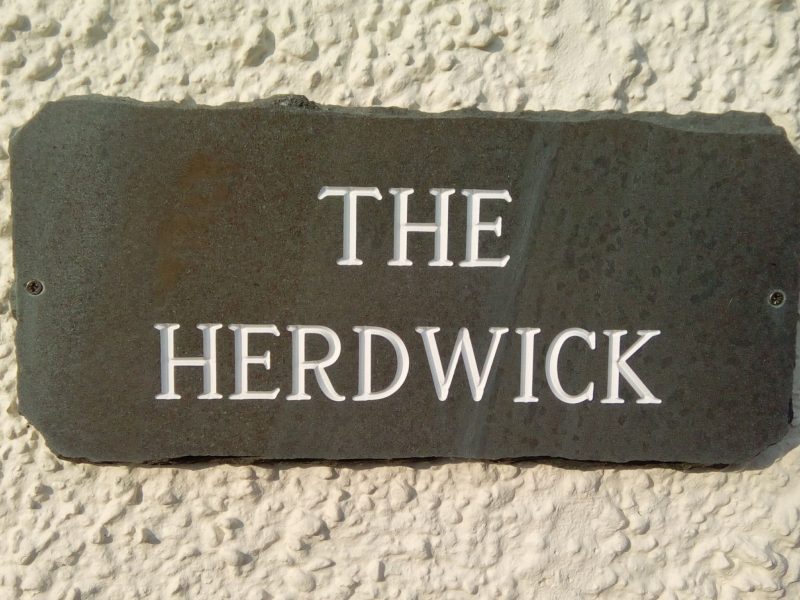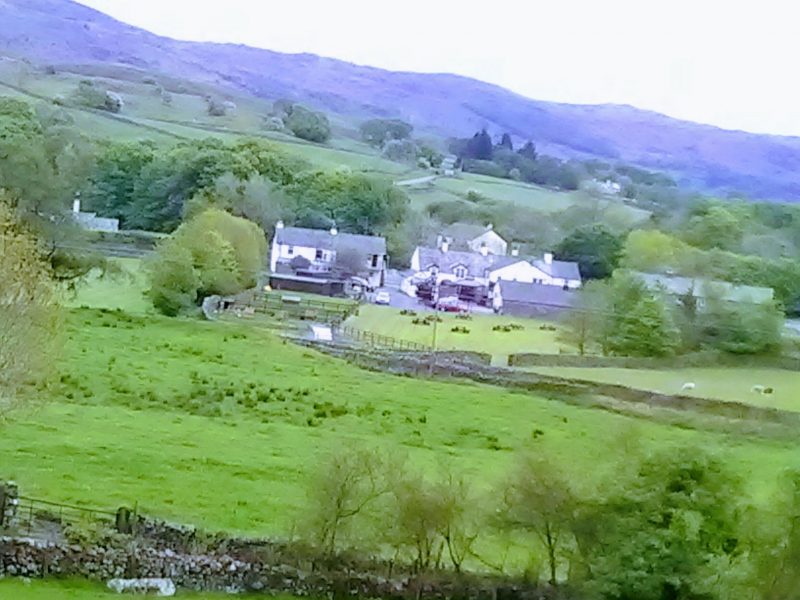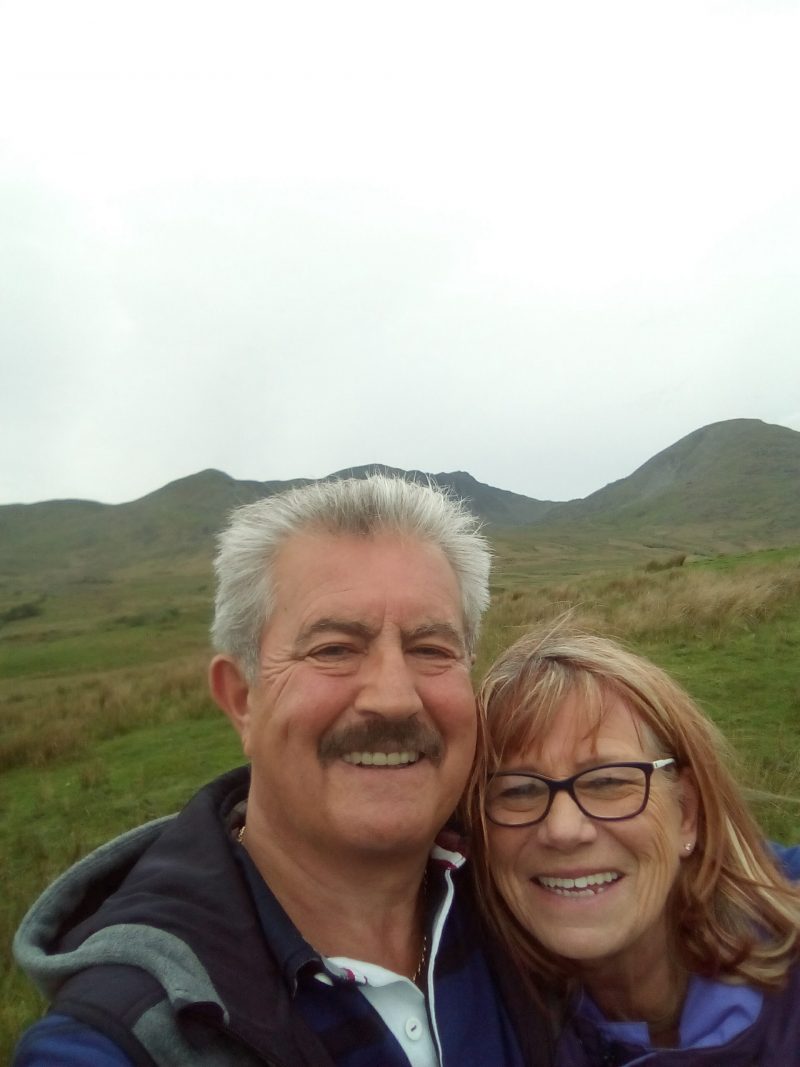 The apartment was originally the first floor of a traditional cottage. It had a balcony accessed from the living areas, with lovely views of the pub gardens and surrounding hills. The apartment was spacious for the two of us and had all the mod cons including a state of the art wet room lined with slate.There were two televisions, music system and excellent free wifi. What really sold the apartment to me though was the hot tub on the balcony, so you could sit and relax with a glass of fizz with beautiful views. Odie also loved the balcony as it was enclosed in clear perspex, meaning it was secure but he could watch the coming and goings of pub customers and walkers passing by.
In and around Torver
Eating and Drinking
A real bonus for us in terms of the location was that although only a small village Torver has two excellent dog-friendly pubs. We ate and drank in both, probably too much!
There was the Wilson Arms which as well as self catering accommodation offers bed and breakfast in the pub itself. The pub opens for breakfast and serves food all day 7 days a week. The pub car park is a popular meeting point for walkers who leave their vehicles there to go off walking in the surrounding fells and on the shore of Consiton Water. As a result the pub was constantly busy with a good atmosphere, with a mix of local customers and tourists. The staff were very welcoming and friendly. They served a good selection of traditional pub grub, with more fancy dishes in the evening, you could eat in either the bar or restaurant. There was a great selection of real ales and lagers available and a good reasonably priced wine list, the Rare Vineyards Pinot Noir was delicious! Just be warned the portions are huge! When we arrived we decided to have a bite of lunch before unpacking. We ordered light bite dishes from the menu haddock and chips for Jane, and sausage and mash for me. The portions were anything but a light bite, as you can see below. The food at the Wilson Arms was excellent.
Likewise at the other village pub the Church House Inn, good pub grub and once again huge portions. Highlights were the homemade steak pie (there is a different pie of the day served each day), and a superb Sunday lunch, not for the faint hearted, the portions were huge. Here once again we had a great welcome from the staff and locals alike. The Church House Inn also offers bed and breakfast, and a small number of pitches for tourers and camper vans. A good selection of real ales are served and some great value wines, particularly the New Zealand Pinot Noir! Like the Wilson Arms the Church House is also dog friendly.
Local Walks
Torver was fabulous as a walking base, offering options for every category of walker from the beginner to the experienced fell walker. I would definitely recommend a leaflet called Walks from Torver, produced by a local. It only costs £3 with all proceeds going to the village and local charities. You can buy it in both pubs and it provides detailed information  on more than a dozen walks from Torver. These range from a pleasant couple of hours stroll down to the shore of Coniston Water, to a full day up the Old Man of Coniston, the highest peak locally.
We did several walks from "The Herdwick". The first one was a circular walk along the shore of Consiton Water, into Consiton village, returning via the old railway line between Consiton and Torver. This was a relatively easy walk, mainly flat and with a stop for lunch in Consition taking about 5 hours. Our other two local walks were more strenuous up in to the surrounding fells, but not quite to the the top of the Old Man. Our efforts were rewarded with outstanding scenery and spectacular views, particularly a remote tarn and waterfall we came across in a disused quarry.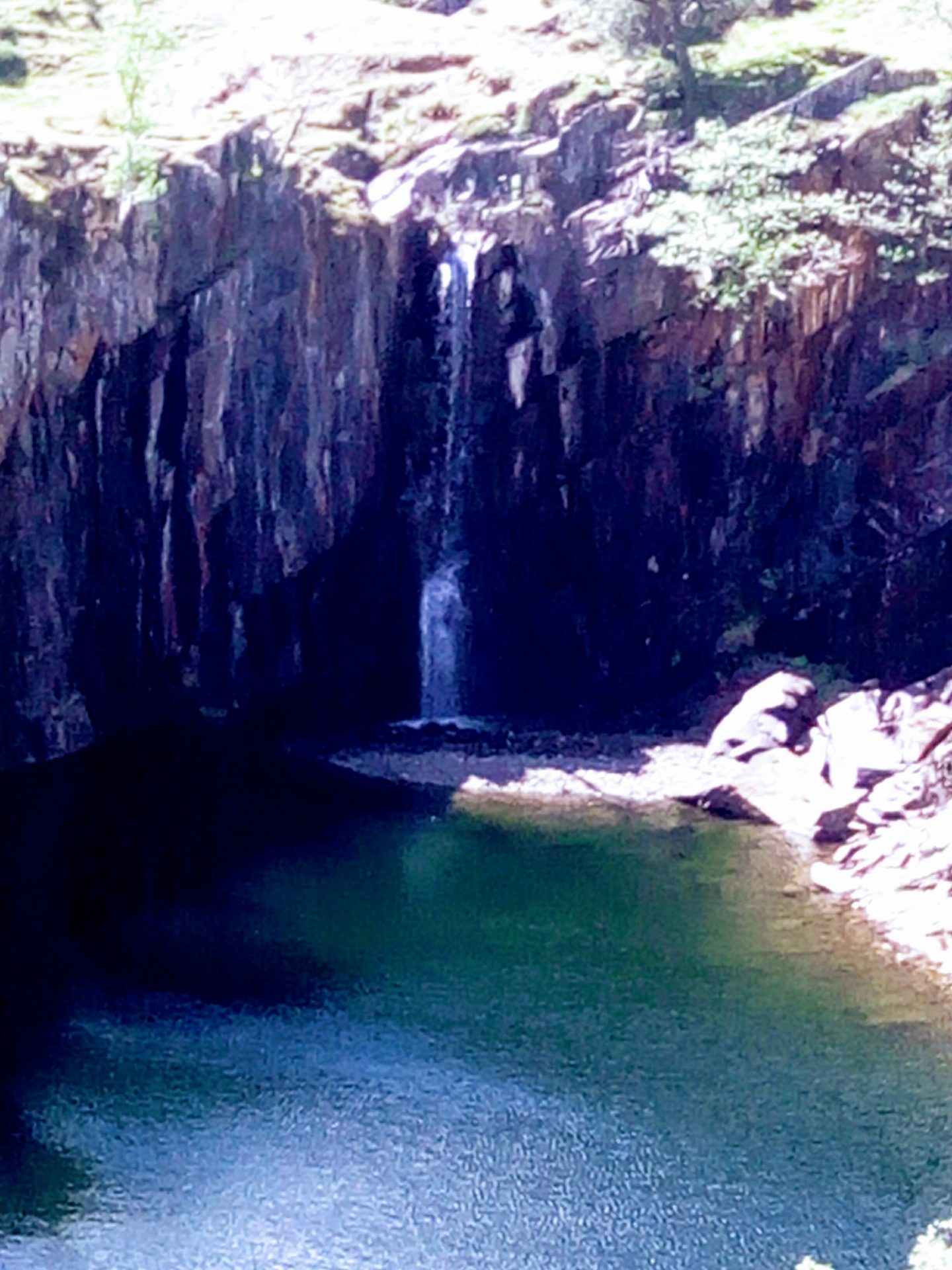 What was really special about walking in this part of the Lake District was how few people you actually saw whilst walking, at times it was as though you had the Lake District to yourself!
Coming Soon
As well as enjoying Torver and Coniston we also visited other parts of the Lake District on our recent visit. For Part 2 of this trip report click here 
The Guestbook Comment: "A stunning part of the country. If you are are planning a trip to the Lake District avoid school and bank holidays if you can."
No freebies have been offered or provided by any of the establishments featured in this post!