The Lake District is fairly compact so wherever you base yourself providing you have a car you can easily get to most places very easily. On our recent visit we stayed near Coniston but also visited some old favourites and a couple of new spots.
Elterwater to Skelwith Bridge
Elterwater is one of my favourite lakes. It is situated not far from Ambleside in the Great Langdale Valley. The village of Elterwater has a great pub, the Britannia and a lovely coffee shop for refreshment.
Parking can be difficult in the lakeside car park, which gets very busy by 10 a.m, but there is plenty of roadside parking on the outskirts of the village. For a pleasant easy walk I would recommend the route from Elterwater Village to Skelwith Bridge. It follows the river from the village to the lake.
It then climbs through woodland above the spectacular Skelwith Force emerging at Skelwith Bridge. Here you must visit Chesters who do great home made cakes and pastries, highly recommended.
The walk is about 2 miles each way and can be easily done in a couple of hours.
Great Langdale
If you are in this area its worth a drive further down the valley to Dungeon Ghyll. This is a popular starting point for fell walkers to access the Langdale Pikes. Even if you don't want to tackle the fells the Great Langdale Valley is worth visiting just for the awesome scenery.
Rydal Water and Grasmere
Just out of Ambleside towards Keswick you reach Rydal Water. There is a lovely walk from White Moss to Rydal Water, one of the smallest lakes but still very beautiful, and supposedly of Wordworth's favourites.
From there there is an easy walk along the river to Grasmere, the views across the lake from here are simply stunning.
If you want refreshments or a shopping break a trip to the other side of the lake to Grasmere Village is worth taking, but beware at weekends and in peak season it is packed with tourists.
Ullswater to Windermere
One of my favourite drives in the Lake District if not the UK is from the A66 the main road from Keswick to Penrith, down to Ullswater and then through Patterdale and over the Kirkstone Pass to Windermere. The scenery is stunning. A stop at Aira Force a spectacular waterfall is a must, particularly after heavy rain when you see the true power of water, with thevwaterfall in full force. Ullswater is simply beautiful, surrounded by some of of England's highest mountains, including the majestic Helvellyn at 3117 ft.
You then climb up through Patterdate (Odie's ancestral home!) to the top of the Kirkstone Pass. If you are nervous driver or passenger, this route is not for you!
A stop at the Kirkstone Pass Inn, at 1500 ft one of the highest inns in England, is a must, the views are amazing, and they do great pub food. From the top of the pass you can take the aptly named The Struggle route down in to Ambleside, definitely not for the fainthearted. The main route down to Windermere is also quite a spectacular drive which has to be taken with care and attention.
Grange-over-Sands
I am not sure if Grange-over-Sands is actually situated in the Lake District National Park, but its only 7 miles from Windermere. We paid a visit on our last trip, it was the first time for me, but Jane has many happy memories of the place from her childhood. Grange, as the locals call it, is situated on Morecambe Bay, its a quiet pretty seaside resort. It has a bustling town centre with some great coffee shops. The promenade is great for a relaxing walk with views of Morecambe Bay and beautiful ornamental gardens. One place that Jane remembers from her childhood visit was the open air swimming baths, its still there but no longer in use, as you can see below!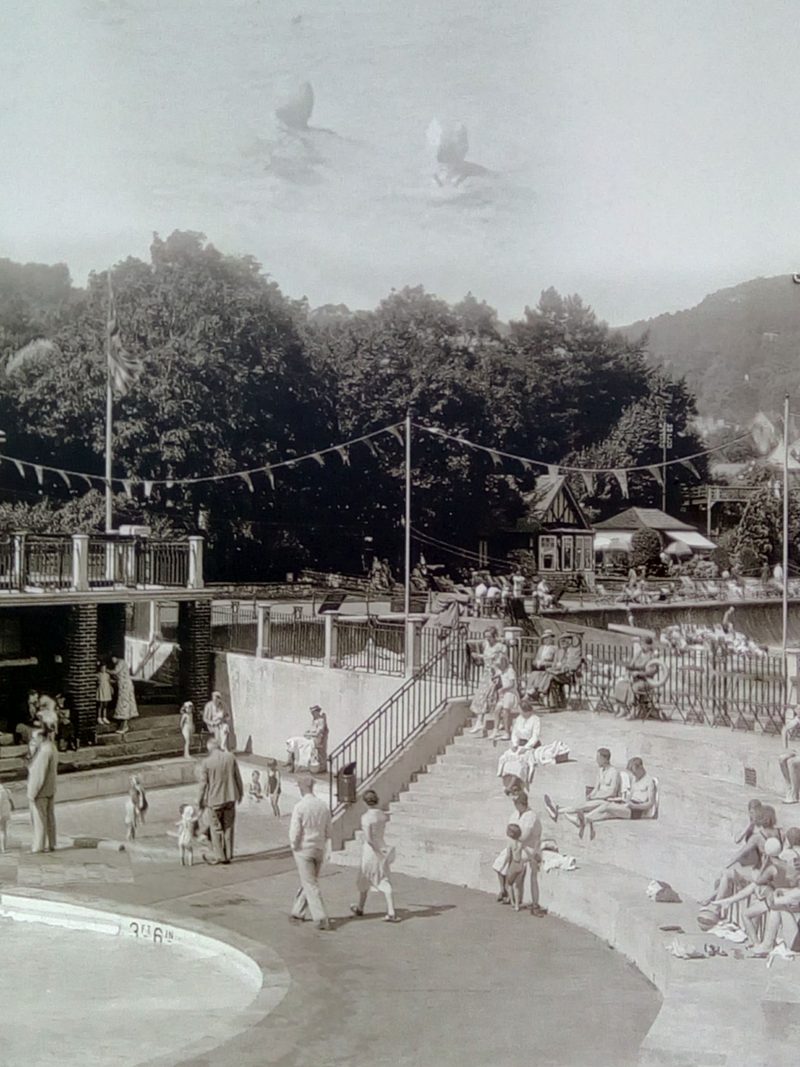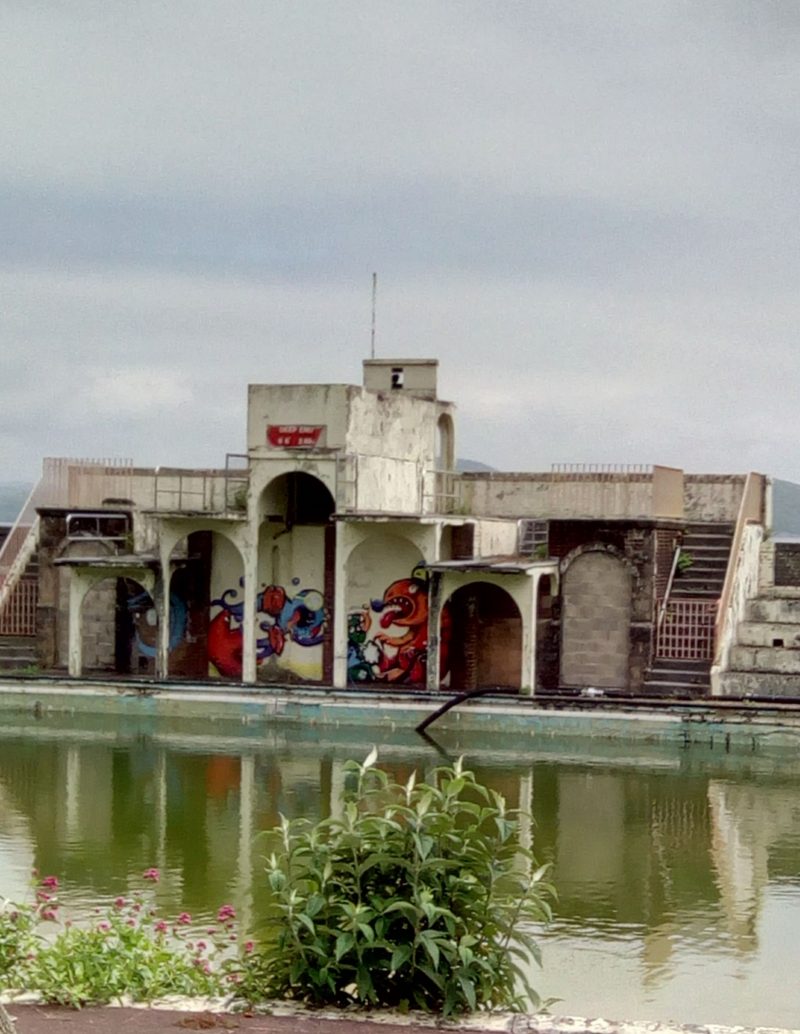 The Lido at Grange-over-Sands as it was Then and how it is Now!
Cartmel
A few miles inland from Grange and you get to the village of Cartmel. This is somewhere I have wanted to visit for many years and we took the opportunity on our recent trip, I will definitely be going back. Cartmel has its tourist attractions, particularly its 12th century priory and the famous Cartmel Races. For more details on our 2018 trip to Cartmel click here.
However for me Cartmel has always been synonymous with food, famous for the original Cartmel Sticky Toffee Pudding and also home to one of the UK's top restaurants, the Michelin 2 star L'Enclume. We got to try this superb restaurant on our 2018 trip for the review click here.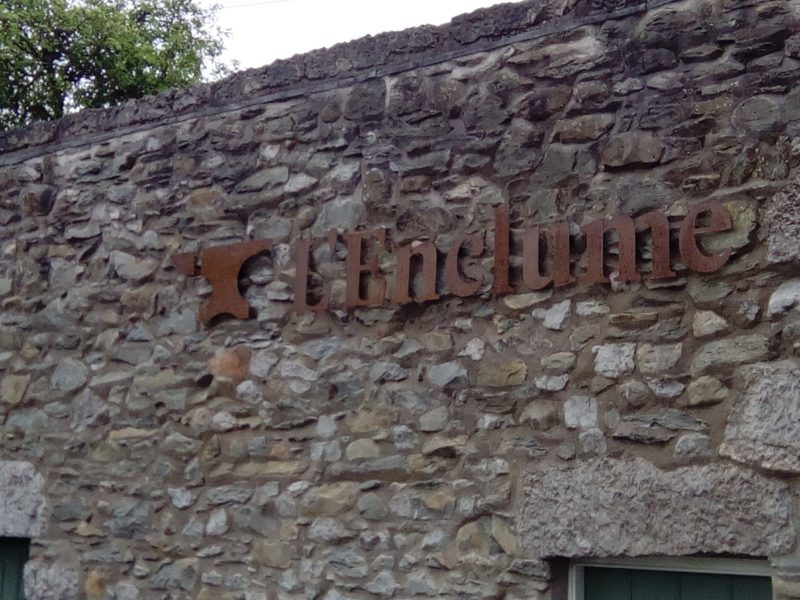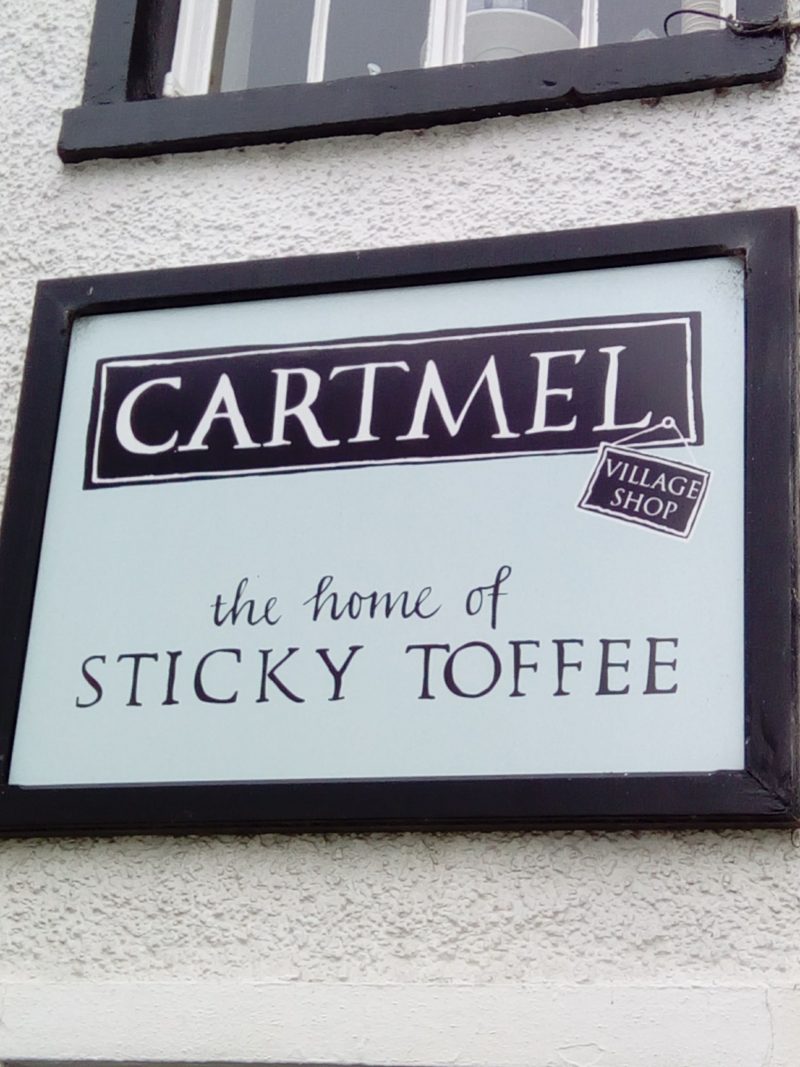 With these famous foodie landmarks already established, a vibrant food culture seems to have developed with a great choice of restaurants, coffee shops and artesan food shops in the village. We ate at the Cavendish Arms an attractive pub with rooms situated a few doors from the famous L'Enclume. The standard of food and service was amazing and was probably the culinary highlight of our week in the Lakes.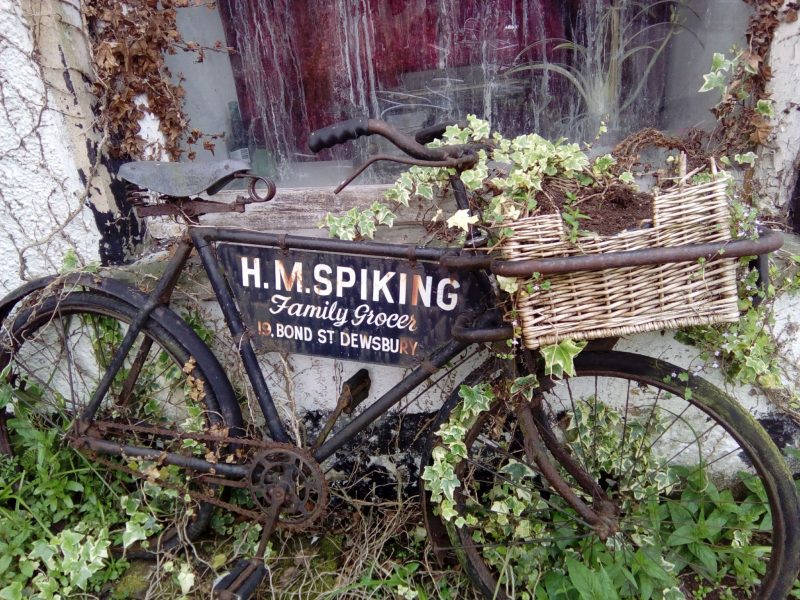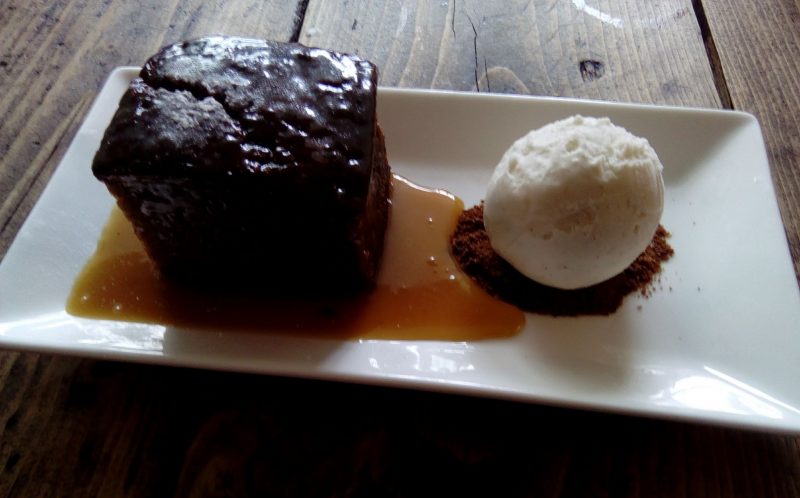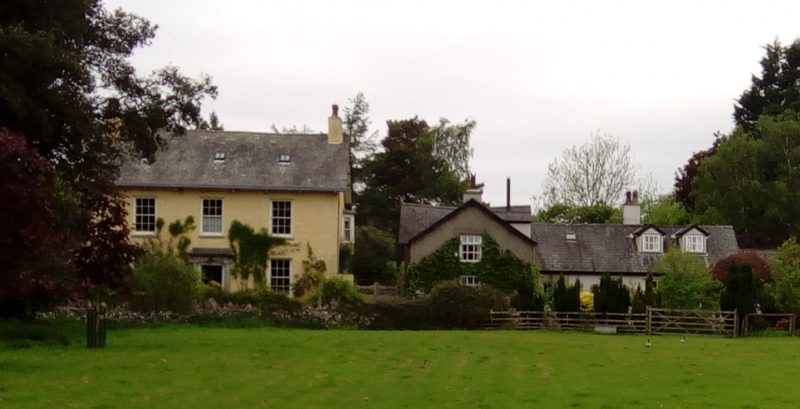 We will definitely be returning to Cartmel, I have to try L'Enclume!
The Guestbook Comment: "Well that's Part 2 complete. We hope we've given you an appetite to explore this stunning part of the UK. Here's a link to Part 1"
No freebies have been offered or provided by any of the establishments featured in this post!