Kate has already shared her favourite beaches so here goes with mine, you will notice we have some of the same favourites.
Alleynes Beach, Barbados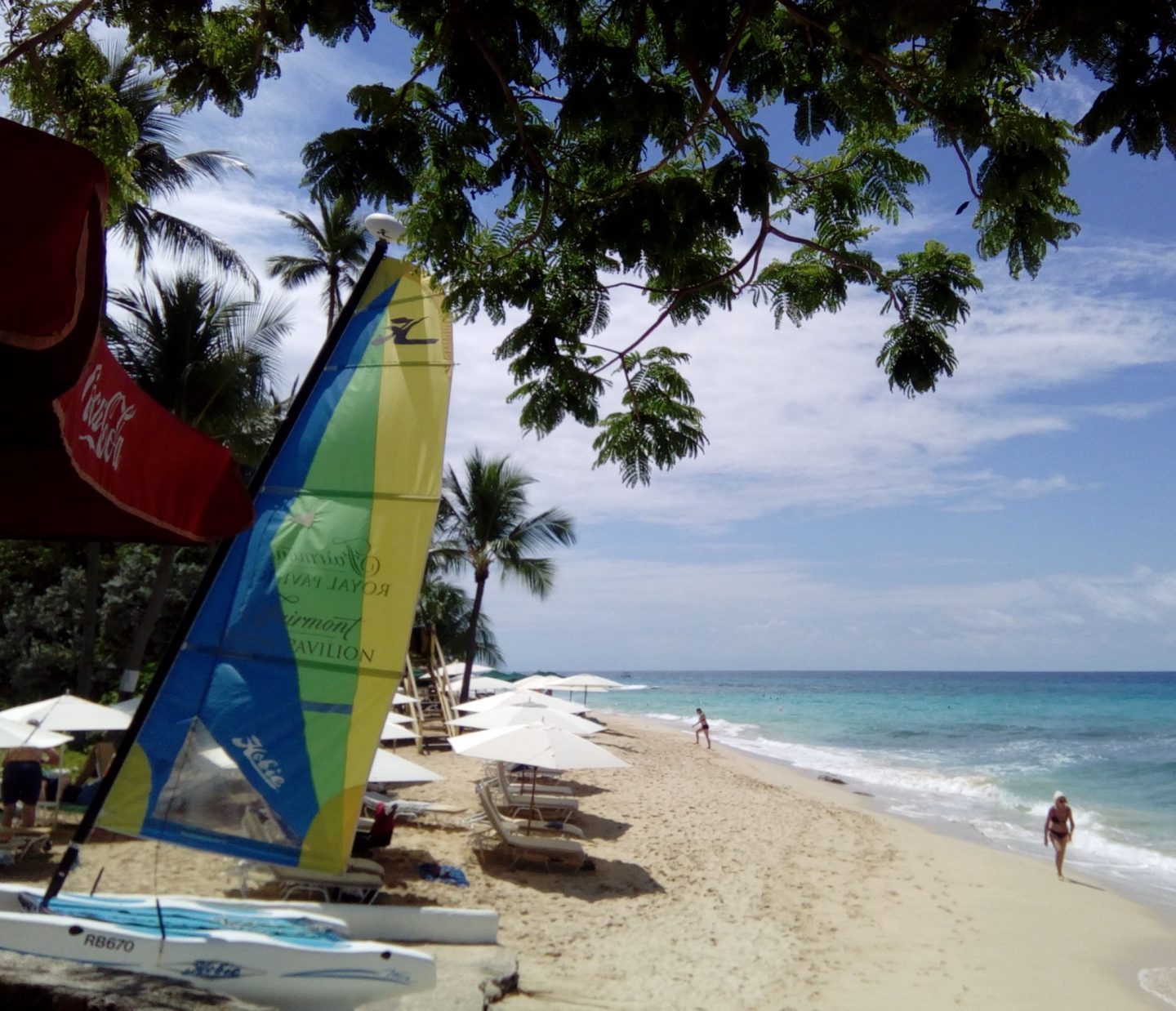 There are a lot of beautiful beaches on Barbados, but Alleynes Beach situated on the West Coast has to be my favourite. It stretches from Glitter Bay to just beyond my favourite Barbados restaurant Lone Star. It is wide by West Coast standards with beautiful golden sand and normally calm seas. During our Barbados holidays you will normally find us most days at the Fairmont Royal Pavillion Beach Club. We get membership with our accommodation, but everyone is welcome to use the beach bar which is excellent value and serves delicious food. There are sunbeds and umbrellas to hire at Ju Ju's and Santi beach bars, which are situated either side of Lone Star.
Port St Charles Beach, Barbados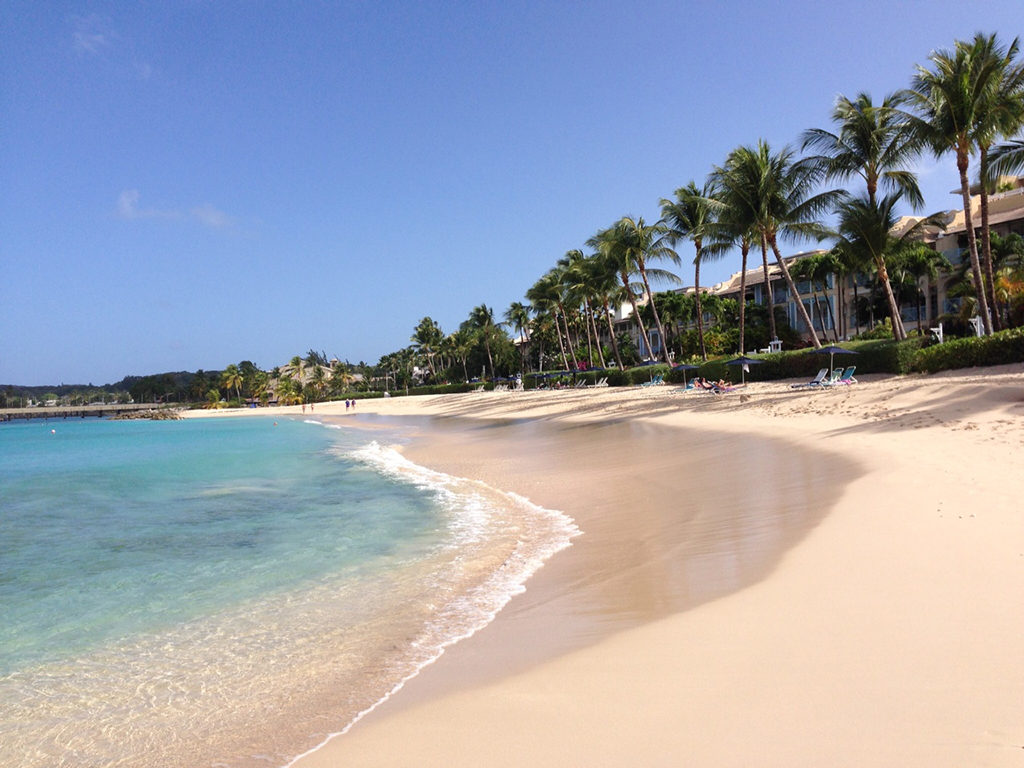 Another favourite Barbados beach of mine is the stretch in front of Port St Charles on the North West Coast. Its an extension of Heywood's beach which stretches down to Speightstown (it's also one of Kate's favourites). The beach is accessible from the main road north of Speightstown, just past the Almond Beach Hotel. Its a great place for snorkelling, with a safe swimming area surrounded by reefs. You can see some amazing colourful fish and normally you will come across a turtle or 2! There are no facilities on this beach so make sure you take your own chairs and refreshments, there is always loads of space.
A visit to Port St Charles Yacht Club for lunch is worth considering. Its a lovely spot, great food and you get to use their pool and sun deck with steps down in to the sea. Just beware you can't access the Yacht Club from the beach, unless you are a good swimmer! You have to access it via the security gate at Port St Charles, just drive/walk up to the barrier and tell them you are visiting the Yacht Club.
Marathias Beach, Corfu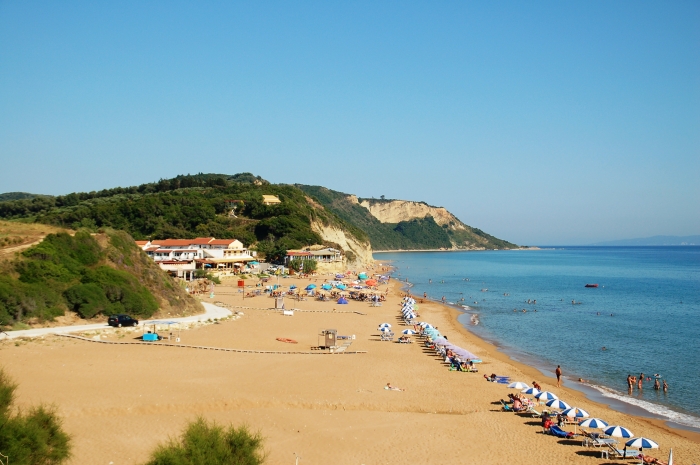 Marathias Beach is situated on the South West coast of Corfu (another of Kate's favourites), Its probably my favourite beach in Europe. Its a beautiful spot, very unspoilt, just a few tavernas and apartments. Its popular with the locals but less well known to tourists, definitely a plus point. We have visited Marathias for many years. Our favourite spot on the beach is in front of Maduvala Taverna, the family who own the taverna also rent out sunbeds and umbrellas. The food is delicious, especially the homemade daily specials, and its such good value. The beach stretches for miles in both directions, beware the quieter parts are for naturists! Beautiful golden sand, great for swimming, but the waves can surprise you!
Praia Grande, Ferragudo, Portugal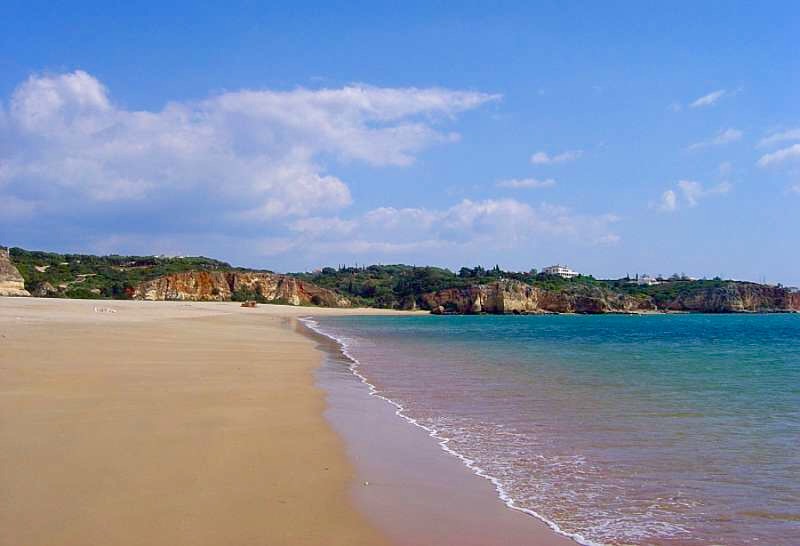 Praia Grande is a wide sandy beach on the Western Algarve, in the fishing village of Ferragudo. Its very popular with the locals. There are a couple of beach bars, Kalu being our favourite, amazing Sangria and cocktails. Plenty of sunbeds and umbrellas to rent, doesn't get too busy. Its not the most picturesque of beaches as looking out to see the view is the city of Potrtamo, but its spacious. You can get loads of room to yourself and there are some lovely walks along the coast if you get bored of sun bathing. It also has Kalu! If you go don't miss a visit to Ferragudo itself, a traditional unspoilt fishing village with great choice of restaurants and bars.
4 Mile Beach, Queensland, Australia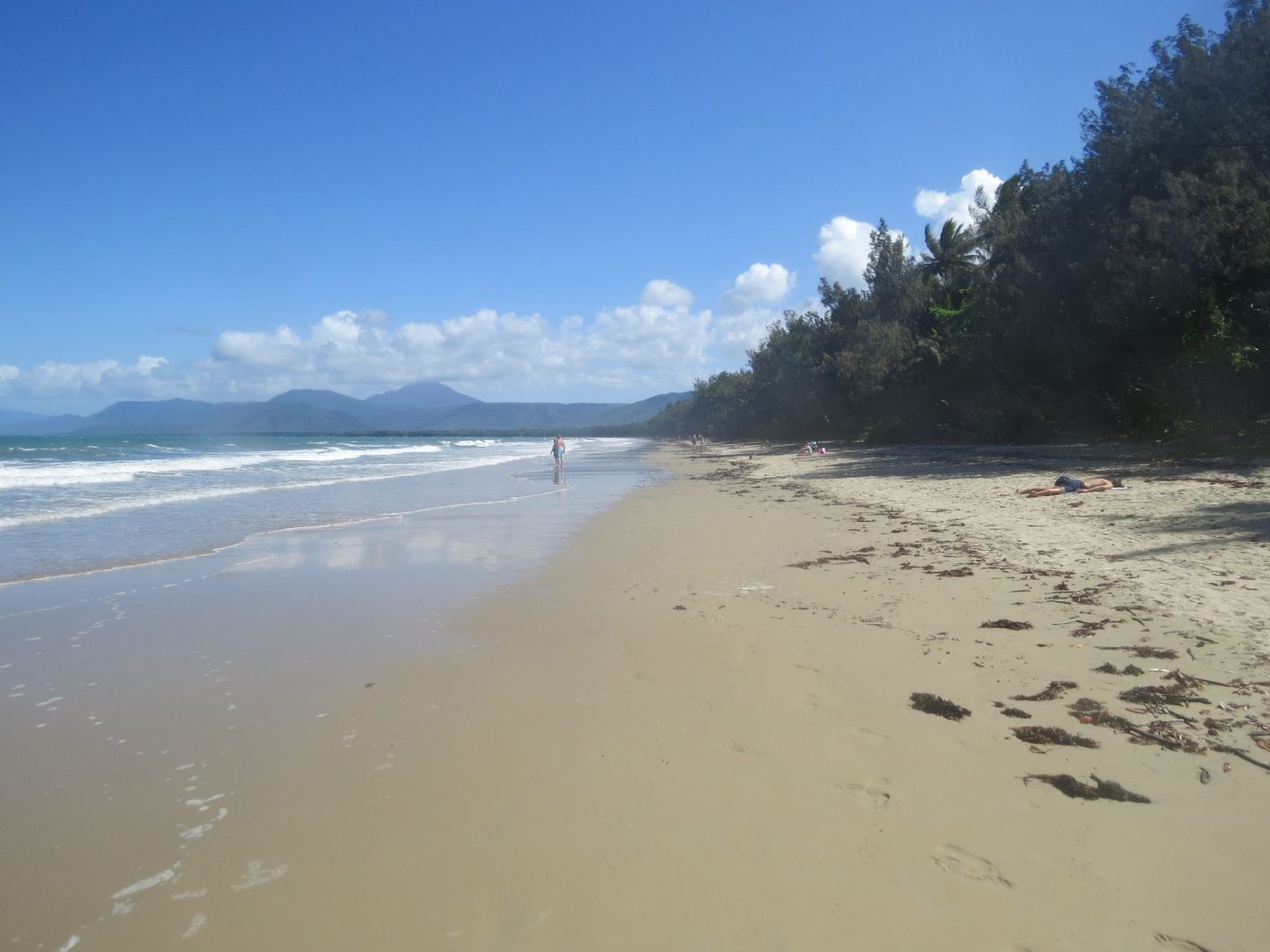 As the name suggests this beach stretches for 4 miles along the Queensland coast at Port Douglas. It is backed by lush palm trees for the whole of its length. It feels as though you are on a desert island rather than in one Australia's most popular resorts. As you walk down the beach you get an incredible view. Golden sand stretching as far as the eye can see lapped by beautiful blue sea. However beware, watch out for stingers, deadly jellyfish, during the Australian summer months. A wet suit is recommended. The other thing to avoid is crocodiles, which are spotted occasionally, but thankfully very rarely. Don't let it put you off it is a truly stunning tropical beach.
The Guestbook Comment: "Difficult choice. These are just my top 5 currently. Hopefully I will come across many more to rival these as I continue my travels"