We visited Sydney as part of our Australia Discovery Trip (for the full itinerary click here). I thought I'd share with you some of my personal Sydney highlights.
Sydney Harbour
I am sure if you asked most people which major landmarks sum up Australia for them, Sydney Opera House and Harbour Bridge would be popular choices.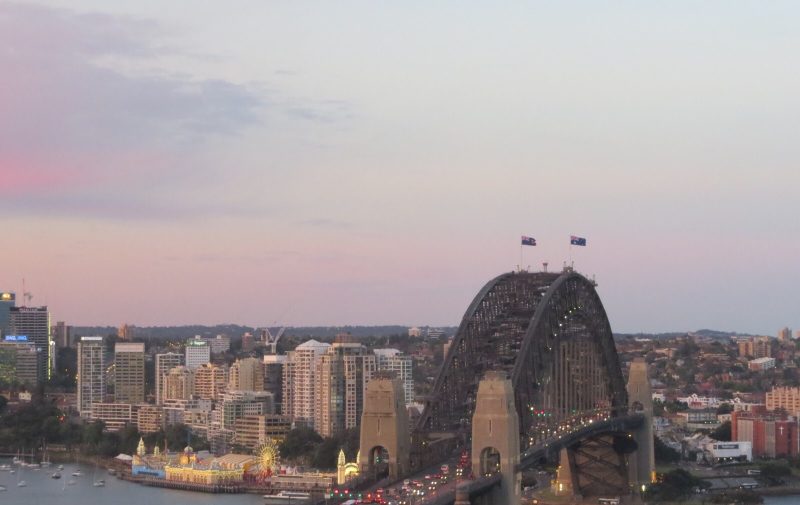 These 2 magnificent iconic landmarks dominate the harbour. You get a fantastic view from the Shangri-La Hotel which is where we stayed on our visit. However you don't have to be a hotel guest to see these beautiful harbour views. Just go for a drink at the Blu Bar on the 36th floor, probably the best view in Sydney.
What most people don't realise is that the harbour has 150 miles of shore line, with loads of beautiful unspoiled beaches. Take a ferry or harbour cruise from Circular Quay and you get a feel for the scale of this amazing natural wonder
Sydney Opera House
Sydney Opera House is probably one of the most recognisable buildings in the world, and is certainly a magnificent sight. I would definitely recommend a guided tour of the Opera House. The guided tour lets you see the building in far more detail. You also hear the fascinating story of its construction from extremely knowledgeable guides. We were very lucky on our visit as one of the group we were with was an opera singer by profession. She surprised us all by bursting in to song as we toured the main Concert Hall It was a very emotional experience which definitely brought tears to my eyes.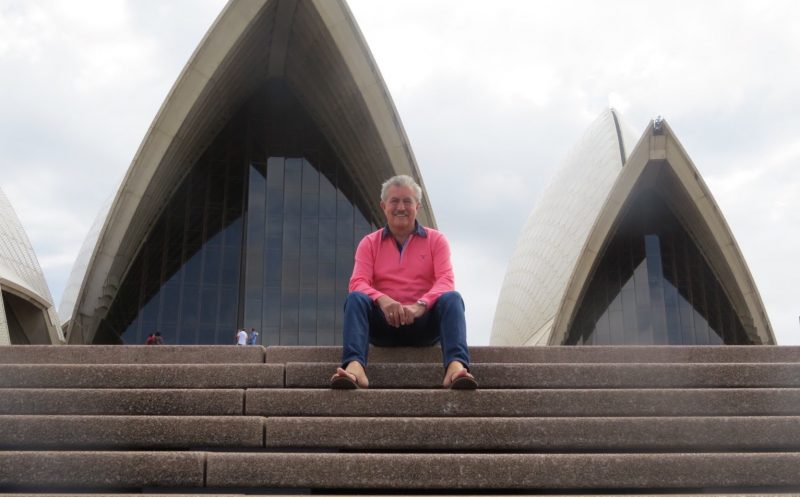 If you have chance book to see a live performance in the Opera House, unfortunately we didn't have time. A drink at the Opera Bar is not to be missed to experience Sydney's younger generation at play!
The Manly Ferry
To get a taste of Sydney beach life take the ferry from Circular Quay to Manly. You can take the fast ferry which takes 17 minutes to reach Manly Wharf, or just the normal more sedate ferry service which takes 30 minutes but lets you see far more of the magnificent Sydney Harbour.
I would definitely recommend taking a walk from the main Manly beach along the Cabbage Tree Bay Sculpture Trail to Shelly Beach. Its a lovely walk passing beautiful beach side properties and an interesting collection of sculptures depicting the local marine life, plants and animals. Shelly Beach itself is a beautiful crescent of golden sand with shallow waters popular with snorkelers. A walk up to the headland gives you stunning views of the Northern Beaches, the harbour and the Sydney skyline.
If you are hungry after the walk ignore the fast food outlets on the Corso, the main road that links the beach with the wharf. Instead head straight to Papi Chulo on the wharf itself. Its a great restaurant with lovely views across the water. Make sure you try their Moreton Bay Bugs. Don't let the name put you off! They are a type of lobster, and very much a delicacy in Australia. Absolutely delicious!
Lunch at Doyle's, Watsons Bay
Doyles have been selling fish and chips at Watsons Bay for 130 years. You can either book a table in their sea front restaurant or get a takeaway from their cafe on the wharf itself. We tried the restaurant and the food was delicious. I would also recommend the Watson Bay Beach Club for a drink and a great atmosphere. Its very popular with Sydneysiders at the weekend. Its situated right next door to Doyles and across the road from the ferry, so only a short stagger to get home!
Watson Bay is worth a visit in its own right. A short ferry ride from the bustling Circular Quay, fetches you to what is said to be Australia's oldest fishing village. It is now an up market beach side resort offering sweeping views of the Sydney Harbour, great beaches and lovely walks. Its not far from the world famous Bondi Beach, which to be honest I didn't find that impressive.
The Hop-on Hop-off Bus Tour
These buses allow you to see the whole of Sydney and get on and off as and when you want to. Its a great way to take a whistle stop tour and return to places that interest you. There are 2 routes, one focuses on the city centre and nearby neighbourhoods and the other goes to more outlying areas such as Bondi Beach. Some other must see places you can visit using the bus include;-
The Botanical Gardens
Darling Harbour
The Sydney Harbour Bridge
Chinatown
The Rocks
Paddington Markets
Hyde Park
The Guestbooks Comment: "Unfortunately we had only 4 nights in Sydney, you need longer to do this amazing city justice."
No freebies have been offered or provided by any of the establishments featured in this post!