A safari has always been top of Jane's bucket list, but I was not so sure! We had planned to go out to see Kate and Josh in Dubai and wanted to add on a short break somewhere new. With Nairobi being only 5 hours away, a safari in the Masai Mara seemed a good choice. I agreed provided there was a bit of luxury involved!
Mara Bushtops
Mara Bushtops was recommended by friends who had done several African safaris. With a marketing strap line of "Wild Luxury" it certainly sounded as though it would suit the bill!
Location
The Mara Bushtops camp is located in the south west of Kenya near to the border with Tanzania. You fly from Wilson Airport in Nairobi in a small 12 seat prop plane, it takes about 50 minutes.
The camp is situated in a private conservancy near to the Masia Mara national park main gate at Sekenani, about 15 minutes away. It is served by the Siana Springs airstrip which is 5 minutes from the camp.
You are greeted by your guide and spotter with hot drinks and local liqueurs. Your luggage is transported separately to the camp and is in your tent on arrival.
The Camp
The camp is situated on a hillside with fabulous views down in to the bush and the Masai Mara stretching as far as the eye can see.  There is a comfortable reception and lounge area where refreshments are always available.
The restaurant is located in the original house with outside areas for relaxing in front of the camp fire, observing the wildlife.
There is even a fine wine cellar which Laurence the camp manager is very proud of! There is large wooden decking next to reception with a small swimming pool and sun loungers for relaxation.
Accommodation
There are just 12 luxury tents, think 5 star hotel accommodation under canvas!
Each is named after a native animal many of which are resident to the conservancy, ours was called "Cheetah".
There are huge king size beds and indoor and outdoor showers. You have total privacy you can't see any of the other tents and they can't see you.
The tents are perched above the bush with wildlife strolling past, we even had our own resident mother and baby bushback who visited us regularly.
Each tent is surrounded by a  100 square metre private wooden balcony with a private hot tub and telescope.
You have your own personal butler who looks after your every need, you just press a button! If you don't want to be disturbed you place a Masai warrior spear across your tent entrance!
After 6 pm in the evening you cannot leave your tent unaccompanied, in case you come across the wildlife who often venture into the camp. You just press the magic button and a Masai warrior in traditional dress and a spear in their hand appears to escort you to the restaurant.
When you return to the tent after dinner it is totally secure with rose petals scattered on your bed. There are hot water bottles in your bed and chocolates on your pillow. You are assured of a good night's sleep as long as you are not disturbed by the wildlife!
The Amani Spa
The camp also boasts a luxury spa for use by guests only. The spa has a gym which is open on 3 sides, so it feels as though you are running through the bush when on the treadmill. There are 2 treatment rooms again open on 3 sides providing amazing views, offering a wide range ot treatments. We went for "Romancing the Bush" over 2 hours of bliss with mud baths, full body massage and facial, absolutely amazing.
There is a large infinity pool which stretches out in to the bush, with wildlife below you. There are also hot and cold spa tubs and a steam room and sauna. Definitely ticked the luxury box!
Food and Drink
Mara Bushtops is all inclusive, the only extras you pay for are premium wines, spa treatments and gifts from the camp shop.
Eating is totally flexible, there are no set meal times. You can eat in the restaurant, on the terrace overlooking the salt lick watching the visiting wildlife or in your tent.
All meals are a la carte and cooked fresh to order. Breakfast choice is extensive with Continental, Full English and Eggs Benedict available, you can have a glass of bubbly too! One morning we were leaving on an early morning game drive and breakfast was served in our tent at 6 a.m.
The Lunch and Dinner menu was as good as any top class restaurant menu you would find anywhere. There was an extensive choice with dishes such as Chateaubriand, Tornedos Rossini, and Fillet of Lamb, alongside local cuisine, curries, pasta and rice dishes. Each day there was a chef's special which the chef describes at your table. There was also a large choice of starters and exquisite homemade deserts. Portions were very generous!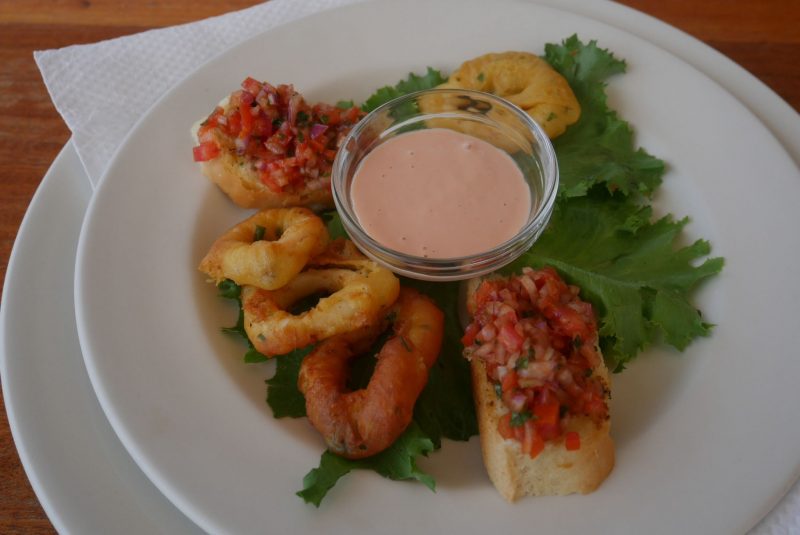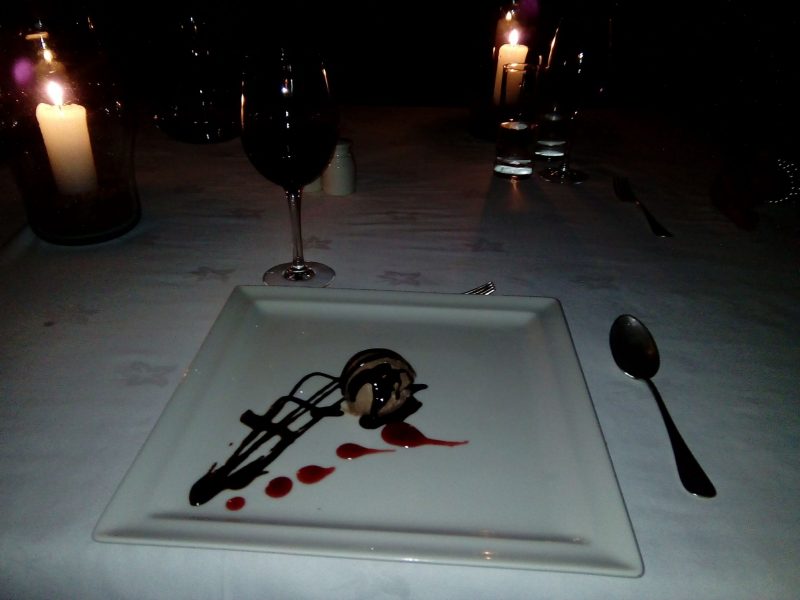 If you are hungry between meals there is also a snack menu available!
The choice of house wine was excellent, mostly South African, with premium wines available at extra cost. A full range of beers and spirits was also available, the local Tusker beer was particularly good.
The Camp Wildlife
The highlight of the safari was undoubtedly the game drives and I will leave them for another post! Click here for more on the wildlife experience.
However within the conservancy we saw giraffe, hyenas, jackals, wildebeest, zebra, warthogs, impala, eland………… I could go on.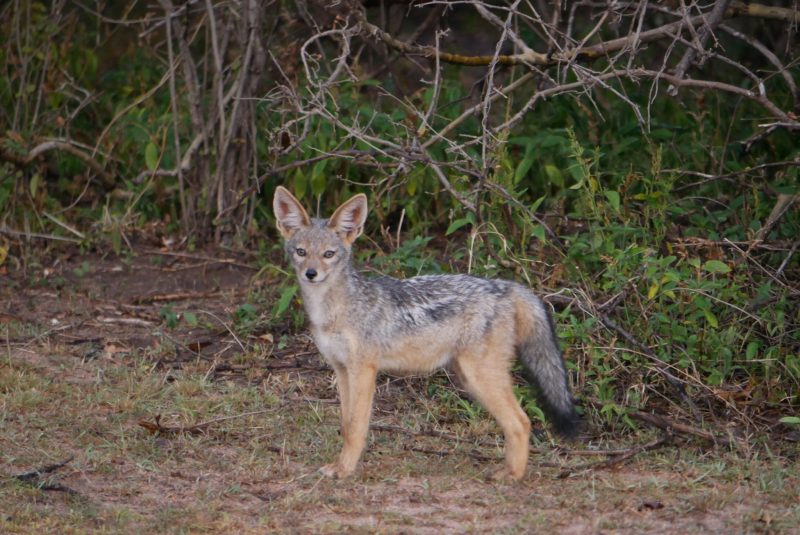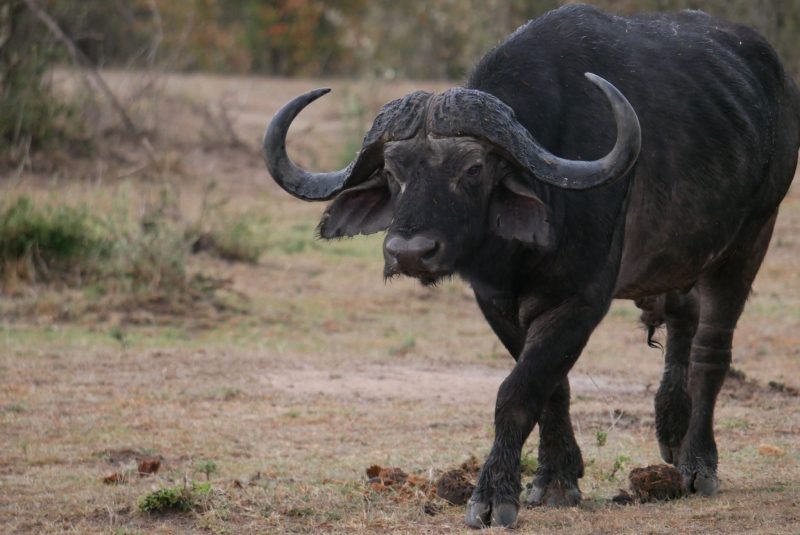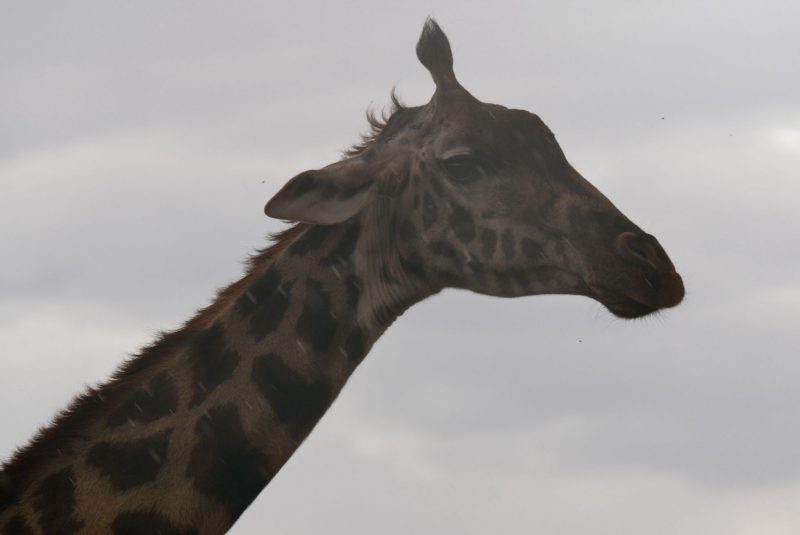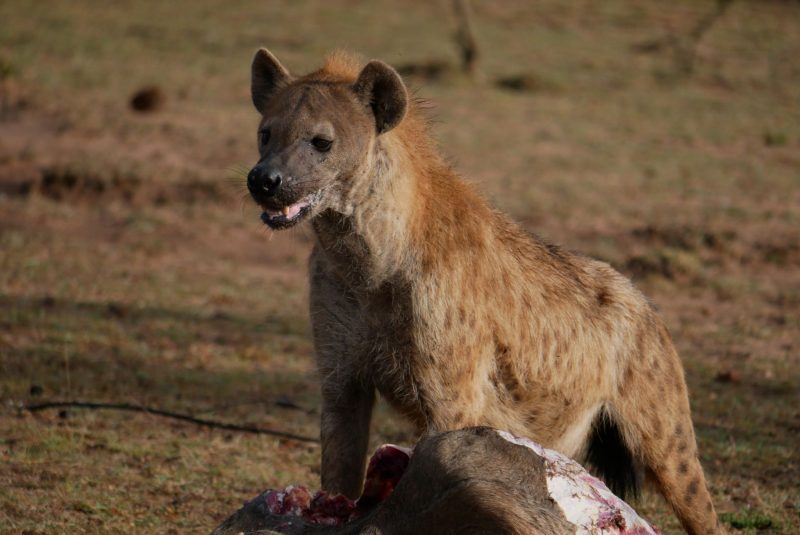 We loved sitting on the restaurant terrace overlooking the salt lick watching the visiting animals at breakfast and lunch. The warthogs (Kumba to Lion King fans) were a particular favourite.
Overall
Mara Bushtops was truly amazing, it definitely delivered luxury big time. The main attraction on a visit to the Masai Mara is obviously the wildlife but I could quite happily pay another visit for the Bushtops experience of "Wild Luxury".
The Guestbooks Comment: "I had already drafted my Favourite Hotels in the World post, although after visiting Mara Bushtops I think it will definitely need some editing!"
No freebies have been offered or provided by any of the establishments featured in this post!