A problem for many dog owners when they are planning their holidays is what do we do with the dog? I thought it might be useful to tell you how we have got over this problem!
Who is Odie?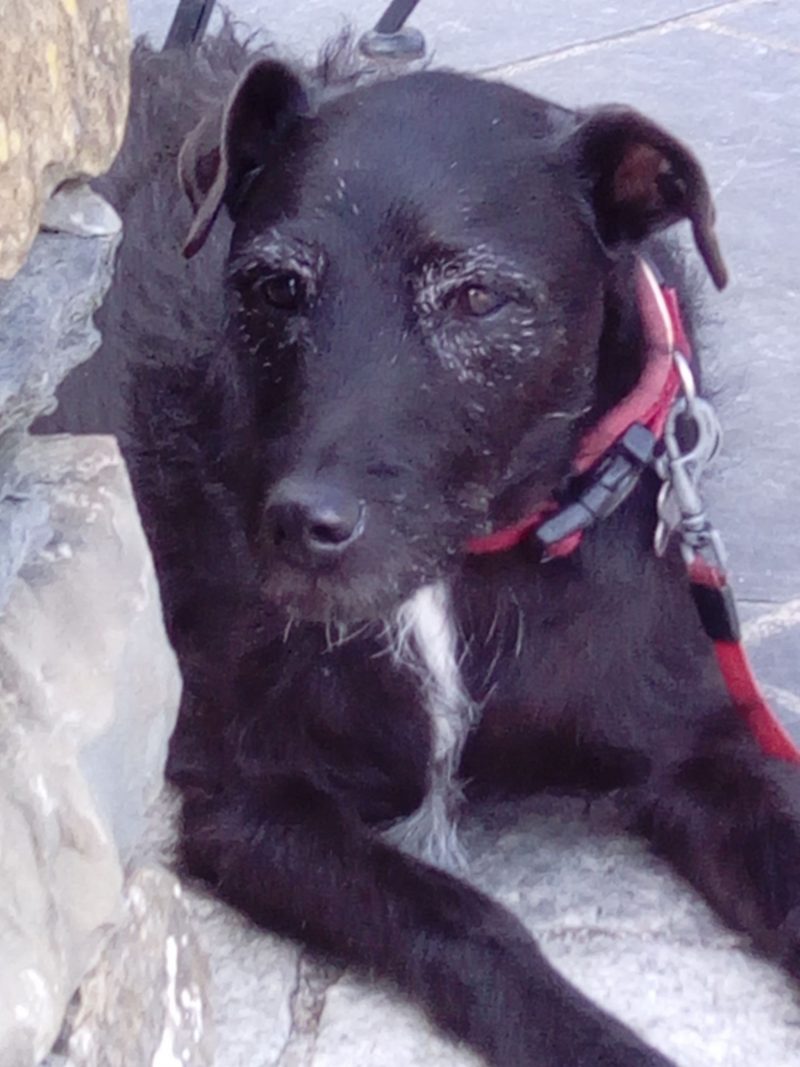 Odie is our precious Patterdale Terrier. He is loved dearly, spoilt rotten and goes everywhere with us, especially our local pub, the Golden Lion in our home village of Rossett. The question we get asked time and time again is what happens to Odie when you go off on your travels?
We have had Odie in our lives for just over 10 years, he was 6 months when we adopted him. Jane was more keen than me on having a dog.  I eventually agreed but with one main condition, it would not stop us going on holiday!
The Big Mistake!
We had already planned a week in Portugal in the June following Odie's arrival in April so we had to make arrangements quickly. Obviously Odie couldn't come with us, he was a bit of a handful to say the least so to leave him with friends or family wasn't an option. So we only really had one option put him in kennels.
This is when we made a big mistake! We just booked him in to a local kennels without doing any homework in advance.
When we dropped Odie off on the day before our holidays we left feeling rather concerned and uncertain as to how he would take to kennel life. We hadn't seen the accommodation, we hadn't discussed his individual habits and likes/dislikes. We just didn't feel comfortable and to be honest this was a worry for our whole holiday.
When we picked Odie up it was obvious he hadn't enjoyed his stay and you could see why. We had chance to see the accommodation which was basically a concrete kennel with bars and no outlook other than another brick wall, it was dark and very smelly! We decided there and then we wouldn't take Odie back there, but the trouble was we had another holiday booked for the September!
The Right Approach
We decided we needed to do some research and ensure wherever he went next time was right for Odie.
We visited a number of kennels. Make sure you go unannounced! Check the opening times and just turn up and ask to be shown around, several places turned us away so we discounted them immediately.
Talk to customers dropping off or collecting dogs, get first hand experience as to how they and their dogs like the place. Also observe the dogs themselves do they seem happy when arriving or leaving?
Talk to the kennel owners, gauge their attitude and approach to the operation, and particularly their guests, the dogs themselves. Do they exercise them regularly, do they make a fuss of them when they arrive, do they offer a choice of food, do they allow you to take your dog's own treats, toys and bedding? It is amazing the differences you will find which I believe reflects on the quality of the kennels and the ultimately the experience for your dog.
After looking at more than a dozen places we discovered Mickleton Kennels, just outside Chester and have used them ever since. Odie loves the place and they obviously love Odie. When we go away now we never have to worry about him, he can't wait to get into the kennels and worryingly sometimes doesn't want to come away! He seems to treat it as a holiday so we don't feel guilty about leaving him.
Sometimes Odie comes too!
Although we put Odie in kennels for our travels abroad and city breaks, we do take him with us at least once a year for trips in the UK. This year so far he has been with us to the Cotswolds and the Lakes. We stay in cottages rather than hotels as they are less restrictive and more like home for Odie, there are a huge number of dog-friendly places available. We also make sure that there are dog-friendly pubs close by, this is a must both for us and Odie, who loves going to the pub and meeting new people! You will hear more about these recent trips to the Cotswolds and the Lakes in future posts.
No freebies have been offered or provided by any of the establishments featured in this post!