Caravan is probably one of the priciest brunches on the Entertainer app (a discount app in Dubai – find out more here!) at AED 560 for the house alcoholic beverages package so expectations were high. I'd heard mixed reviews but wanted to give it a try to see for myself whether the price was justified.
Location
The Ritz Carlton is positioned along the walk in JBR. First impressions are it's very green and low rise for Dubai with lots of lovely shrubbery in front of the main entrance concealing it from the road. The reception is suitably lavish but relatively small which in a way is refreshing compared to the vast receptions of many hotels in Dubai. It feels almost like a small hotel even though it's far from it. Caravan is down a grand staircase which has a window with views towards the pool and beach. We had a stroll out here before lunch and it looks lovely. Caravan has the option of indoor and outdoor seating but we opted for indoors because it was just getting that bit too hot and after the flies at previous outdoor brunches we thought it might be wise. The interior is very Art Deco with statement lighting and geometric design features.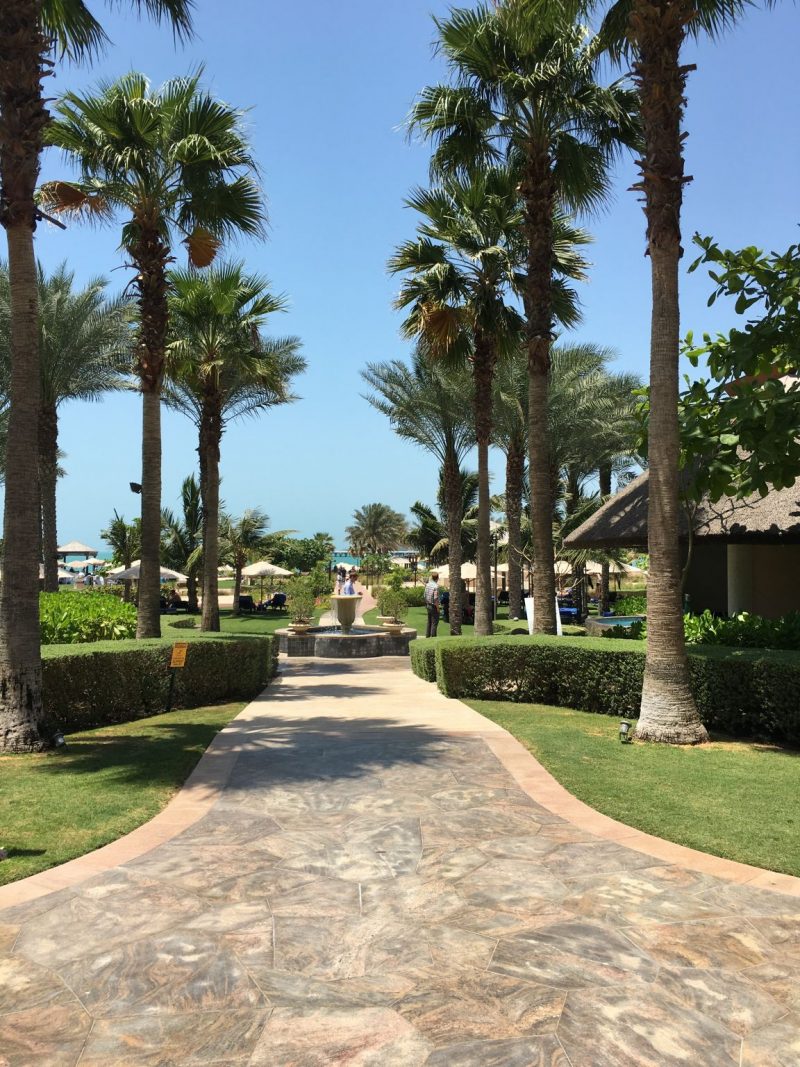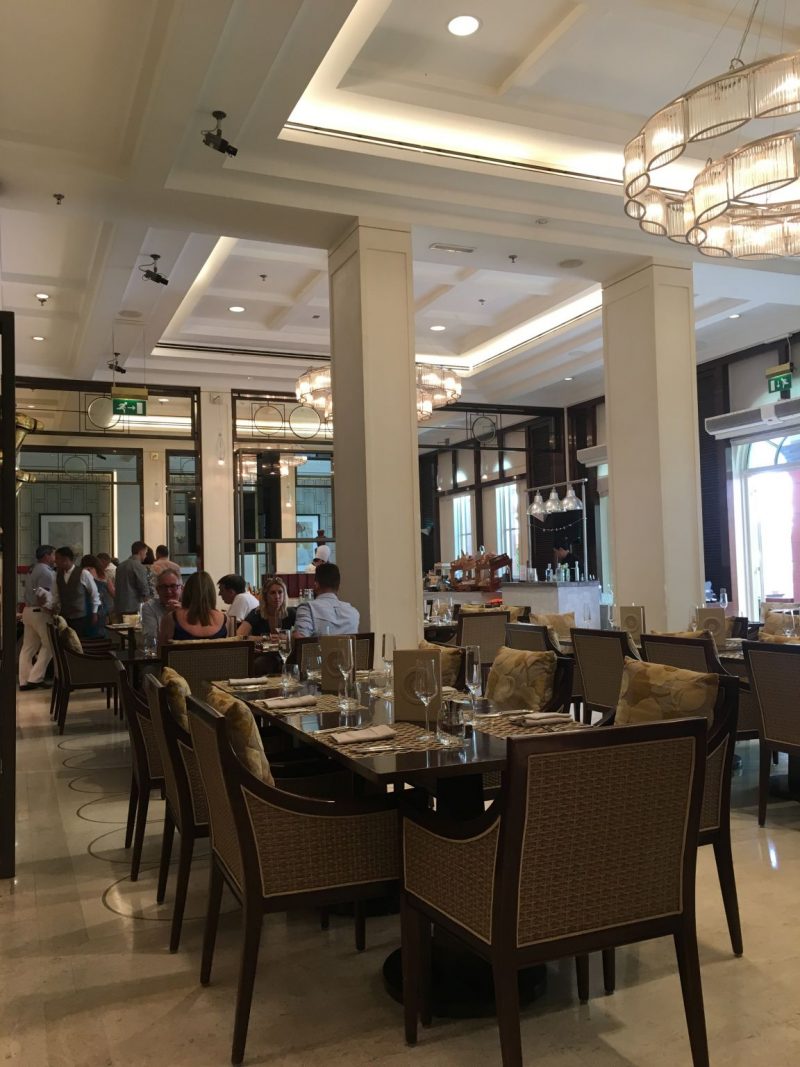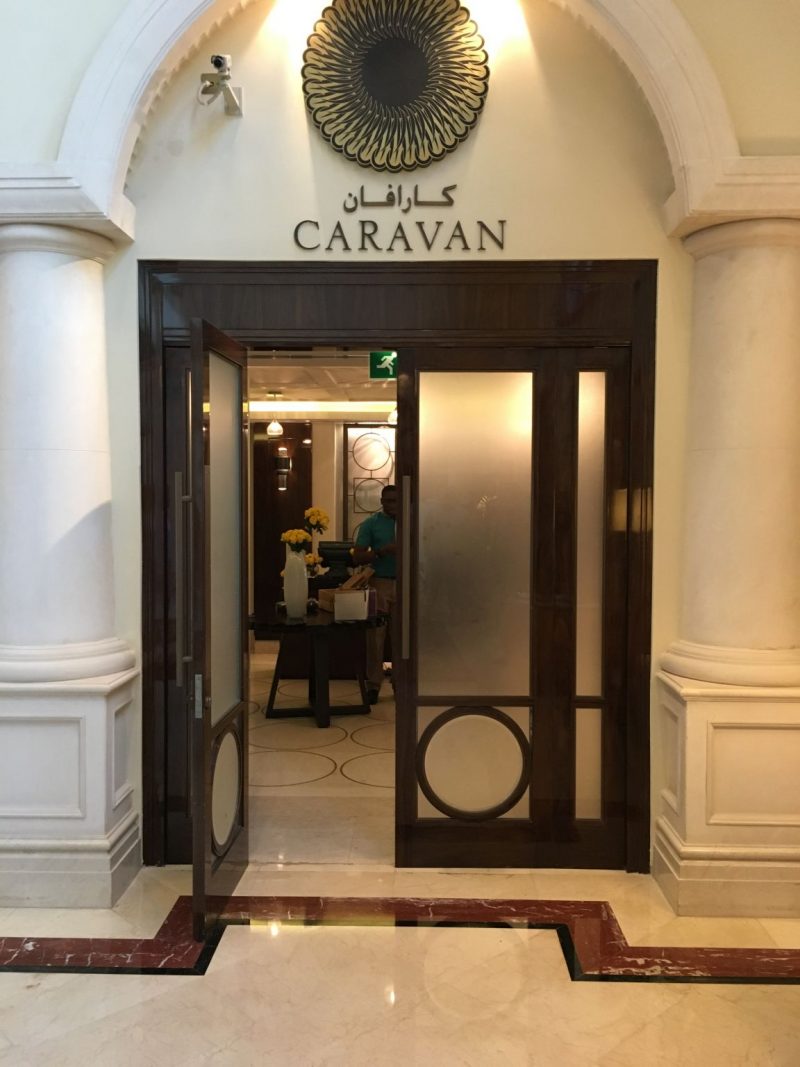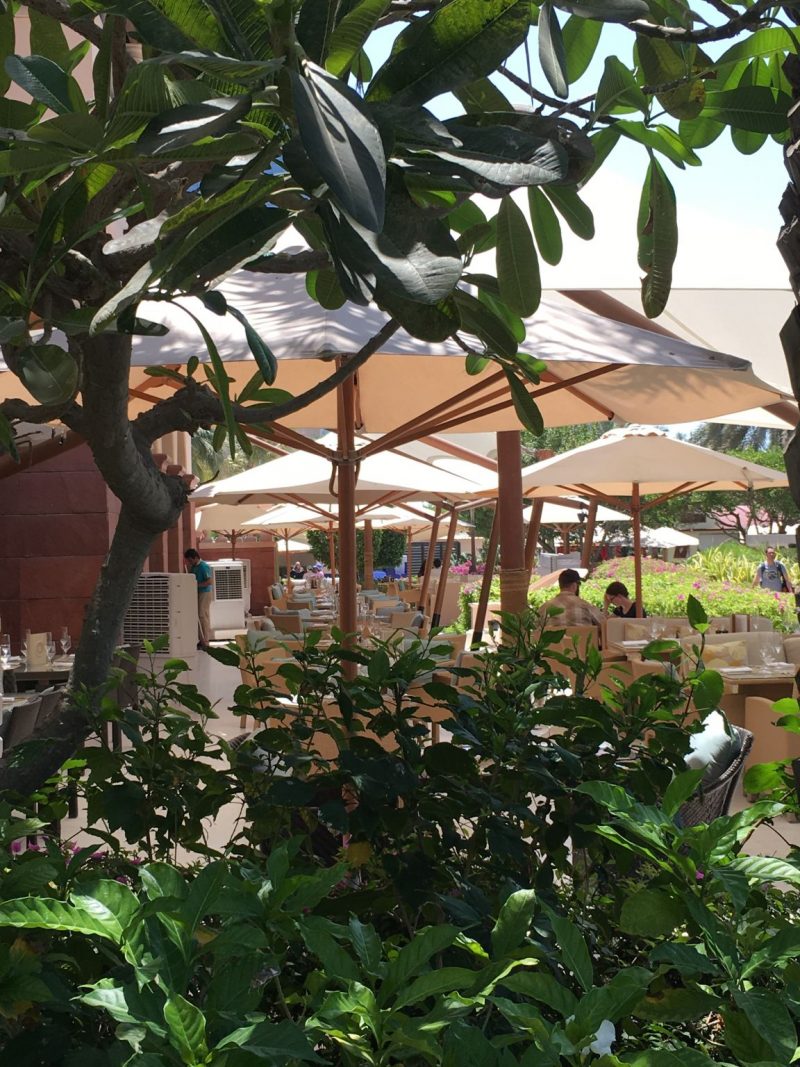 Food
The food is spread out over a number of stations indoors and there's a good number of options without it being too much. It's also not too big so you're not wandering around for ages. Stations include sushi, fresh seafood and ceviche, as well as salads. The brunch is called Rotisserie so there's an emphasis on meat with a variety of joints and accompanying dishes. There's also grilled lobster, foie gras and a pork station. There's a list on your table detailing the top 10 items to try which is a nice touch. The standout dishes for us were the grilled prawns and the Indian station, especially the tandoori chicken.  The desserts offer some good options with the waffle and chocolate bread and butter pudding being firm favourites.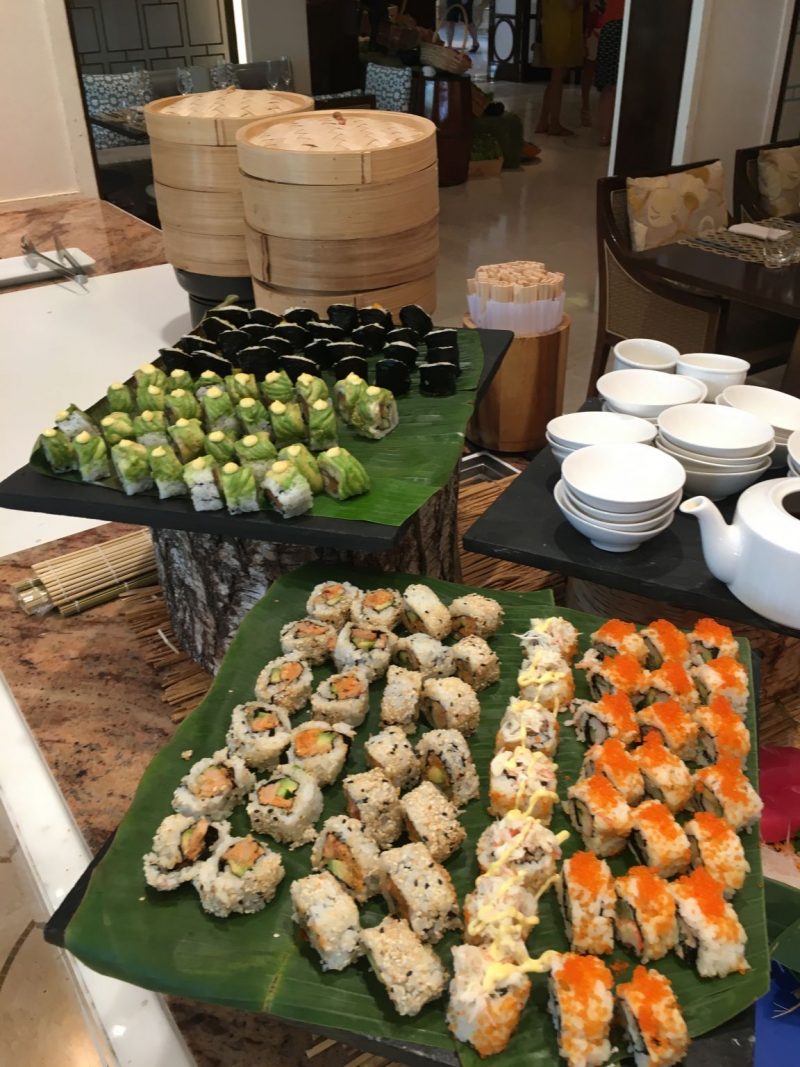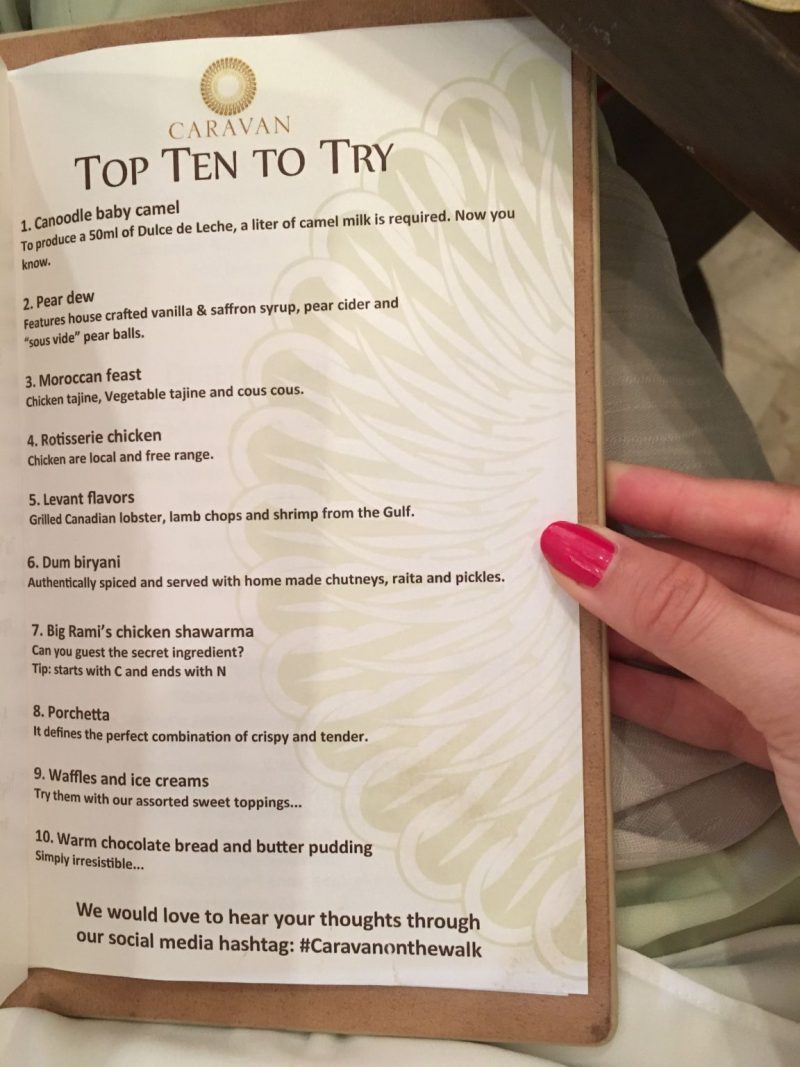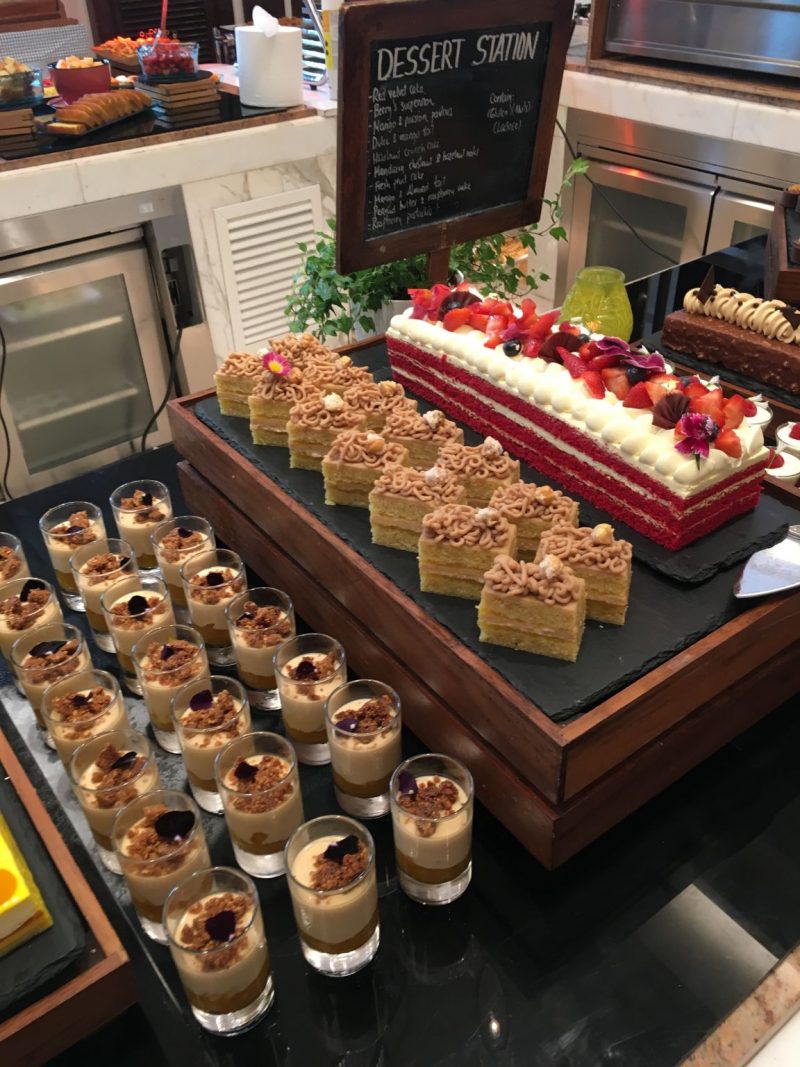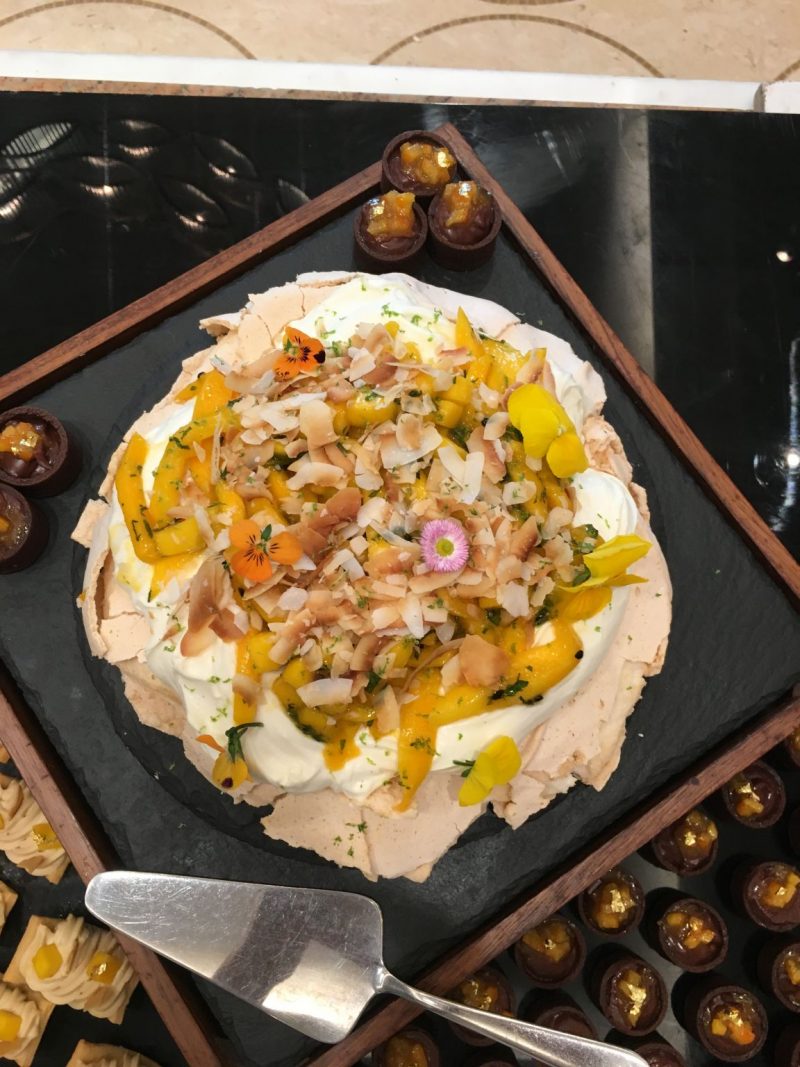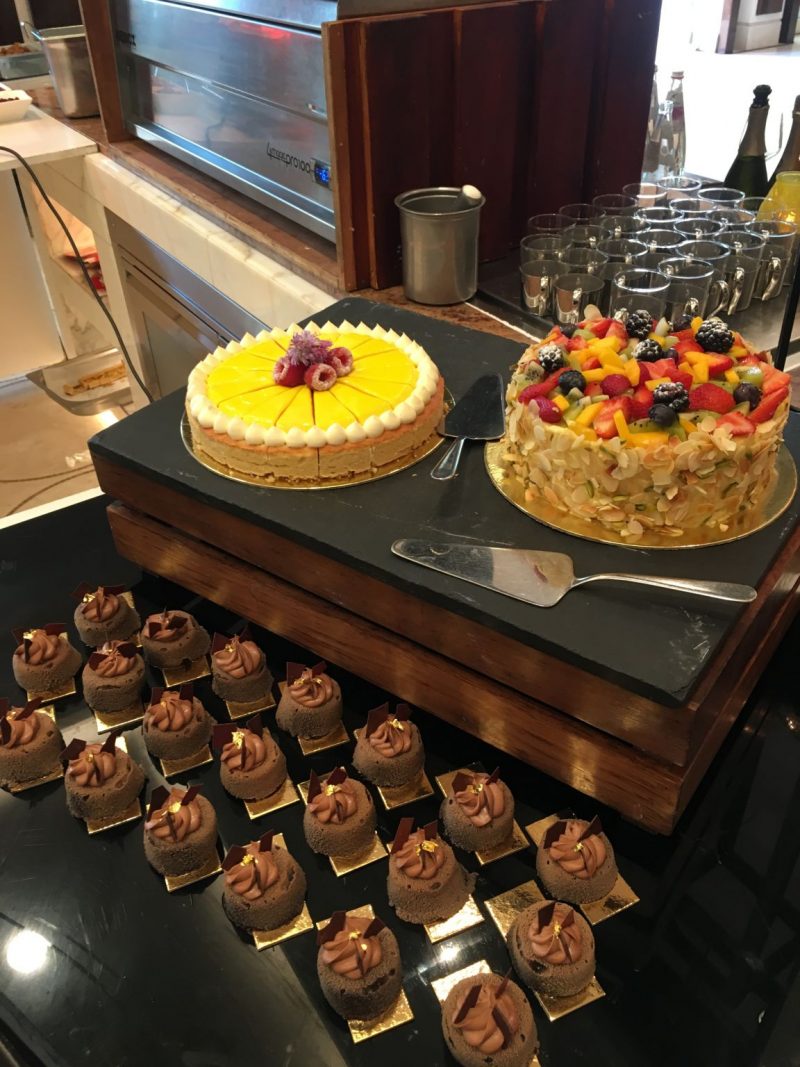 Drinks
One of our favourite drinks was actually the Camel's milk mocktail from the Top 10 list. It's delicious. A real advantage of this brunch is the cocktails, there's a menu with lots of original cocktails which are made to order and are exceptional quality for a brunch. But, and it's a big but, expect to wait to get them. Service is slow. I don't blame the staff for this, in my eyes they really are trying their best, the problem is there's just not enough staff. These means that drinks run low and plates don't get cleared. This was noticeable, especially compared to other brunches and even more so when you consider that this brunch is so much more expensive. It was clear the staff seemed stressed as they tried their best to accommodate everyone. It's a real shame because this could be a really good brunch but the lack of staff lets it down. We had a lovely waitress who I couldn't recommend more highly but even with the best staff it doesn't make up for the lack of them.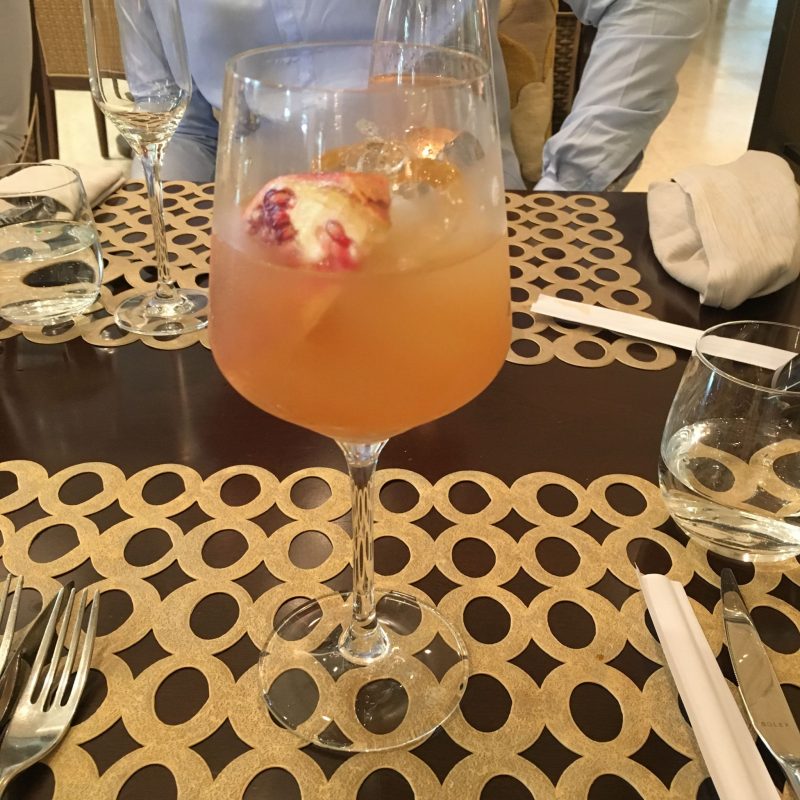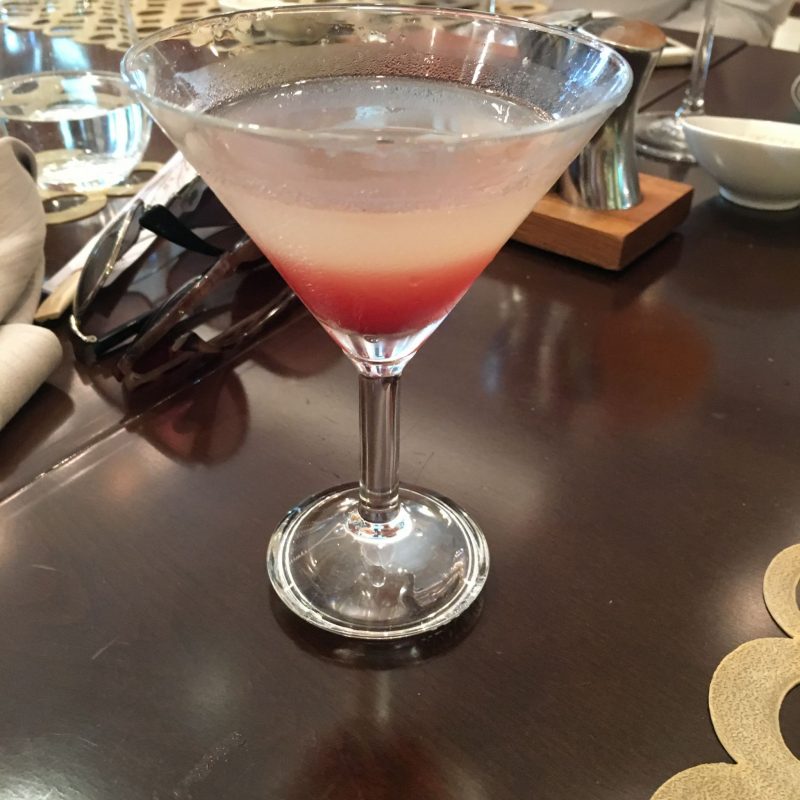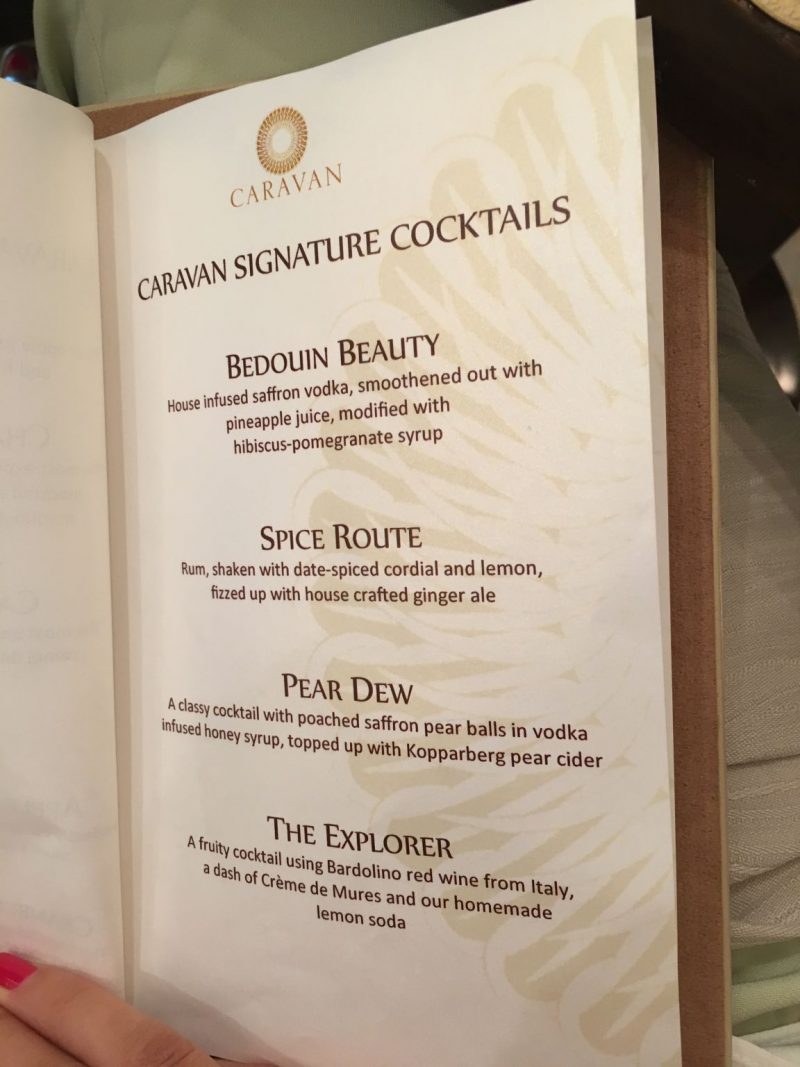 Overall:
This is the Ritz Carlton so maybe you could argue that it justifies the higher price but I'd disagree. As mentioned, I do think this has potential to be a great brunch and the setting and cocktails are big pluses, but the service is a bigger issue alongside the vast amount of other brunch options that are available at a substantially lower cost with a better experience.
The Guestbook comment: "Give this one a miss. For the price there's better options to be found so for now at least I'd go elsewhere."
No freebies have been offered or provided by any of the establishments featured in this post!