Jumeirah Port Soller Hotel & Spa is part of the Dubai based Jumeirah company with many hotels in the Dubai/Abu Dhabi region. So perhaps it was an omen for our future life in Dubai that we ended up picking a Jumeriah resort in Majorca for our Honeymoon break. (There's only around 5 Jumeriah resorts in Europe so a bit of a coincidence).
What's the story?
Jumeirah Port Soller Hotel & Spa is perched on a cliff face overlooking the beautiful bay of Soller and the Tramuntana mountains and makes for a picture postcard setting. We wanted a few days away post wedding where we could still catch the sun in late September whilst not being too far to travel. The main aim was relaxation and it delivers this in abundance.
Location
It's the location that really makes this hotel. Set into the rock face with Port Soller on one side and the sea on the other. And that's before you even take in the jaw dropping Tramuntana mountains. I'll let the photos do the talking because I can't do it justice. The hotel is set across multiple levels (11 to be precise) so makes for a bit of a maze with rooms and restauants across the floors. There's two pools, one is an infinity pool overlooking the sea and the other a family friendly option with stunning views too. As the hotel is above the bay it's a steep walk (especially back!) if you want to explore the Port below. It's manageable and we did it but otherwise there's taxis. Not that you will want to leave the hotel that much!
Accommodation
There's various options. We've visited again following our honeymoon and both times opted for the Grand Deluxe Mountain View room (which is very true to it's grand name). These views are cheaper than the sea facing ones. Don't get me wrong, I love the sea and it will make for a stunning view but those mountains are something else and I was keen to have them as my view. If you want to really blow the budget opt for the Observatory Suite with views in every direction.
Watch the price tag though, the hotel doesn't come cheap and it's definitely one for special occasions. We managed to get a good deal but shop around. Also contact the hotel directly to see if they can match any offers you do find. It's worth looking out of season as well for special offers such as stay for 4 days but pay for 3. (Although bear in mind the hotel closes from the early November – March).
Amenities
As well as the pools there's a very impressive Talise spa that also has its own pool overlooking the mountains. It's definitely worth visiting with spa facilities including an ice room, through to the sauna, steam room and even a salt room. It's free for hotel guests to use the spa facilities but if you fancy treating yourself there's plenty of treatments to pick from too.
Food & Drink
There's three restaurants and two bars across the hotel. We visited the tapas restaurant, Es Fanals, which is at the highest point of the hotel. Try and get a table outside on the balcony overlooking the infinity pool. Make sure you book in advance as it is open to non hotel guests too. It's pricey so bear that in mind. One of my favourite places to visit is the Sunset Sushi Lounge. As the name suggests the sunsets here can't be beaten. Although it serves some great sushi, this doesn't come cheap either so I'd stick with pre dinner sundowners here and then head into town for food at one of the many restaurants.
Surprisingly one of my favourite parts of this hotel is the breakfast. It's served with a 360 degrees view (sit outside). There's a great self service selection with generous offerings of breads, ham, smoked salmon and cheese, as well as full english options. There's also delicious yogurts, cereals and fruit, and don't forget the pastries! This might sound pretty standard for a high end hotel but then there's the made to order items on top of this (you won't be having lunch). I'd strongly recommend the pancakes with vanilla cream, but the the poached eggs are also amazing. The fresh orange juice tastes like it's just been pressed (it probably has). Why not pour yourself a glass of champers also on offer for good measure? It is your holiday after all.
The Guestbook's comment: "For pure relaxation yet only a short journey (35 minutes) from the hustle and bustle of Palma, this resort exceeds expectations. There's plenty on your doorstep to explore but it also offers everything on site if you really just want to treat it as a fly and flop but in absolute luxury. You will be very well looked after and I'm pretty sure you'll return." 
Want other hotel ideas in Europe? For some travel inspiration see Chris's take on his favourite hotels.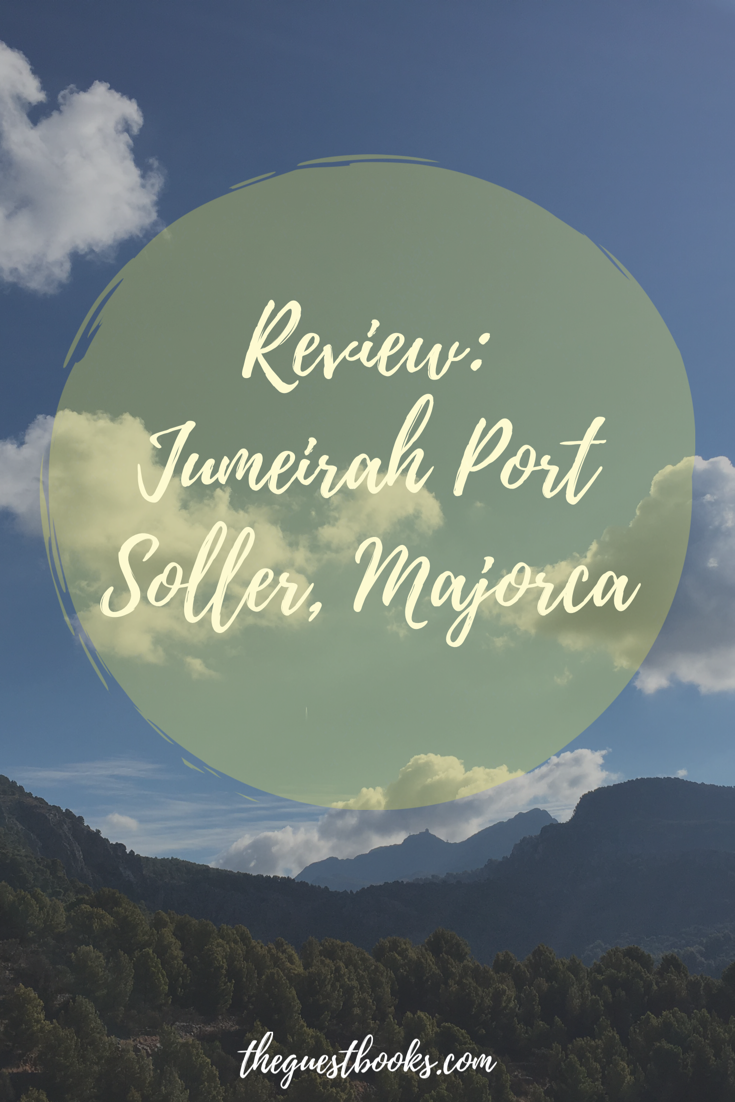 No freebies have been offered or provided by any of the establishments featured in this post!